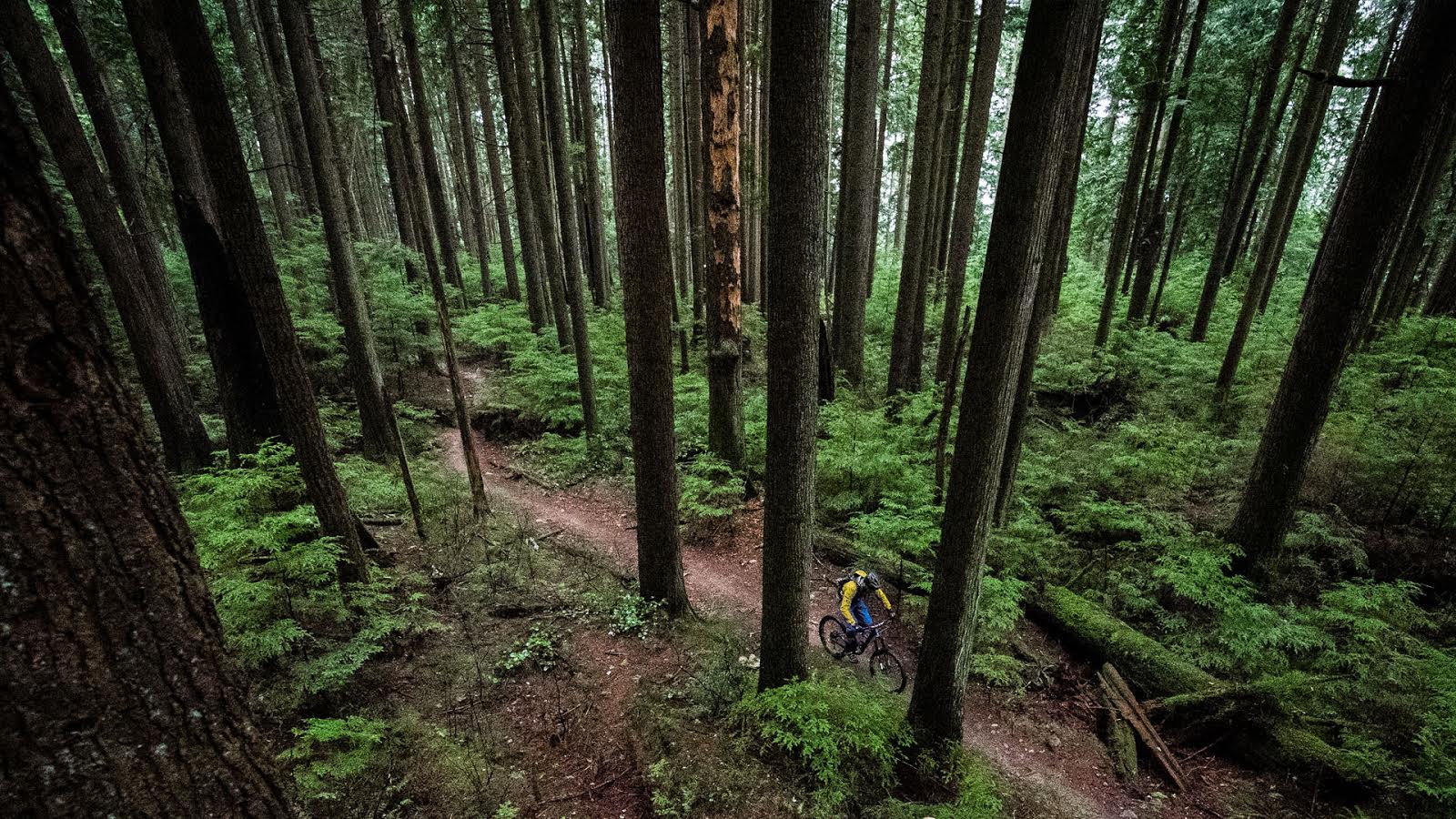 A Hard Line Against Sabotage
When I have expressed my view about what might be an appropriate sentence for Tineke Kraal, in the face of three criminal charges related to vandalism of mountain bike trails, my response has always been a moderate one. I would like an outcome that would strengthen what I think is an amicable and functional relationship between trail users on the North Shore; the harsh punishment of a stiff sentence is unlikely to contribute to that goal.
There have been many dissenting voices though – and we have decided to publish one of those today – one week before Ms Kraal's next court date. While it is important to note that the opinions expressed below do not necessarily align with those held by those of us at NSMB.com, we didn't feel that should disqualify it from publication.  CM
---
This rider was glued to the screen. And frankly, I began to freak out as the Kraal trail sabotage coverage filtered out over the last two weeks. It started to look like Mr and Ms Kraal were going to be treated gently by the press and the public, and I didn't buy it.
If the husband of the accused, Ronald B. Kraal, had continued the lay low course, rather than attempting to play the victim card for his wife, this never would have blown up in their faces. If he'd remembered the letter he had written to the District of North Van Mayor in 2005, and realized it could be found, I'd bet a carbon frame he wouldn't have gone crying to the media, declaring authorities were making "a mountain out of a molehill."
Thankfully the internet never forgets, and that harsh beacon has exposed the Province article as a cunning PR gambit. The article declares that Ms. Kraal "has just hired a lawyer." It's an afterthought really. They are out of their league and defenceless. But now it appears a lawyer was already advising them, and the strategy was cunning and effective. Or at least it would have been.
Any good lawyer knows that a high profile case is first fought in the media. Winning the PR battle pushes you into court with a tailwind. While the Kraals appear to be devious and, based on Mr Kraal's letter, perhaps even malicious, they didn't come up with this strategy alone. But if they did, that could indicate something even more troubling.
Once charges were formerly laid, and the name Tineke Kraal made public, the Kraals went to the media. The distraught, frightened woman, her health now affected, confined to her home; this image appears to have been carefully crafted. Once the phone started ringing their lawyer likely told them who to talk to and what to say. Even Ms Kraal's reluctance to speak seems suspect. If the allegations are true, she's apparently bold enough to hike alone in the woods, in winter, before sunrise, deliberately placing branches and logs across mountain bike trails, (where apparently "she has to jump for safety") but she is too timid to speak to a reporter on the telephone? And according to Mr Kraal,'s email they were both also bold enough to "try to destroy the structures" they found on their morning walks.
Fortunately Ronald B. Kraal is the sort who makes his opinions known publicly, and his emailed declaration of "war against mountain bikers," exposed other motivations, revealing what appears to be a systematic campaign to "destroy," an all out "war against mountain bikers." Without that email, they could have entered the courtroom with theatrical frailty, drumming up sympathy in the press and public, before having their lawyer paint the portrait of a well-meaning, but misunderstood area resident, whose only concerns are public and personal safety and the health of the forest. Ronald, in his conversation with the newspaper, was careful not to mention his own involvement, despite unabashedly revealing his actions earlier.
Now we see not one, but two NIMBYs, inconvenienced by vehicles parking near their home, on a busy public road. It appears these are the sort of individuals who see the world through a warped and narrow lens of self interest and entitlement.
It's easy to plot how this would have played out. Bolstered by supportive contingents of seniors and environmentalists, their lawyer could have filled in the blanks, crafting an image of two kindly taxpayers, model citizens really, who acted on behalf of the trees, the hikers, the trails, and of course poor Bambi. How could that be a crime?
If the prosecution is paying attention, they will already have viewed Mr Kraal's email and made a determination about its validity, changing the course of these proceedings.
How should this woman, if she is deemed to be responsible for these crimes, be punished? If she is found guilty of deliberately attempting to injure men, women and children, this rider thinks a stiff sentence would be appropriate. Tineke Kraal, age 64, is facing three criminal charges including setting a trap, mischief to property, and mischief endangering life. These are serious offences, particularly the last one which carries a maximum sentence of life in prison.
A signal needs to be sent to those who wish to create their own laws, and to enforce them with fear and vandalism. A mountain biker found guilty of setting traps to injure hikers would feel the force of the law, and that's exactly what should happen here.
---
Comments that are disrespectful will be deleted. By all means express your opinions, but please avoid personal attacks, offensive language and vitriol.