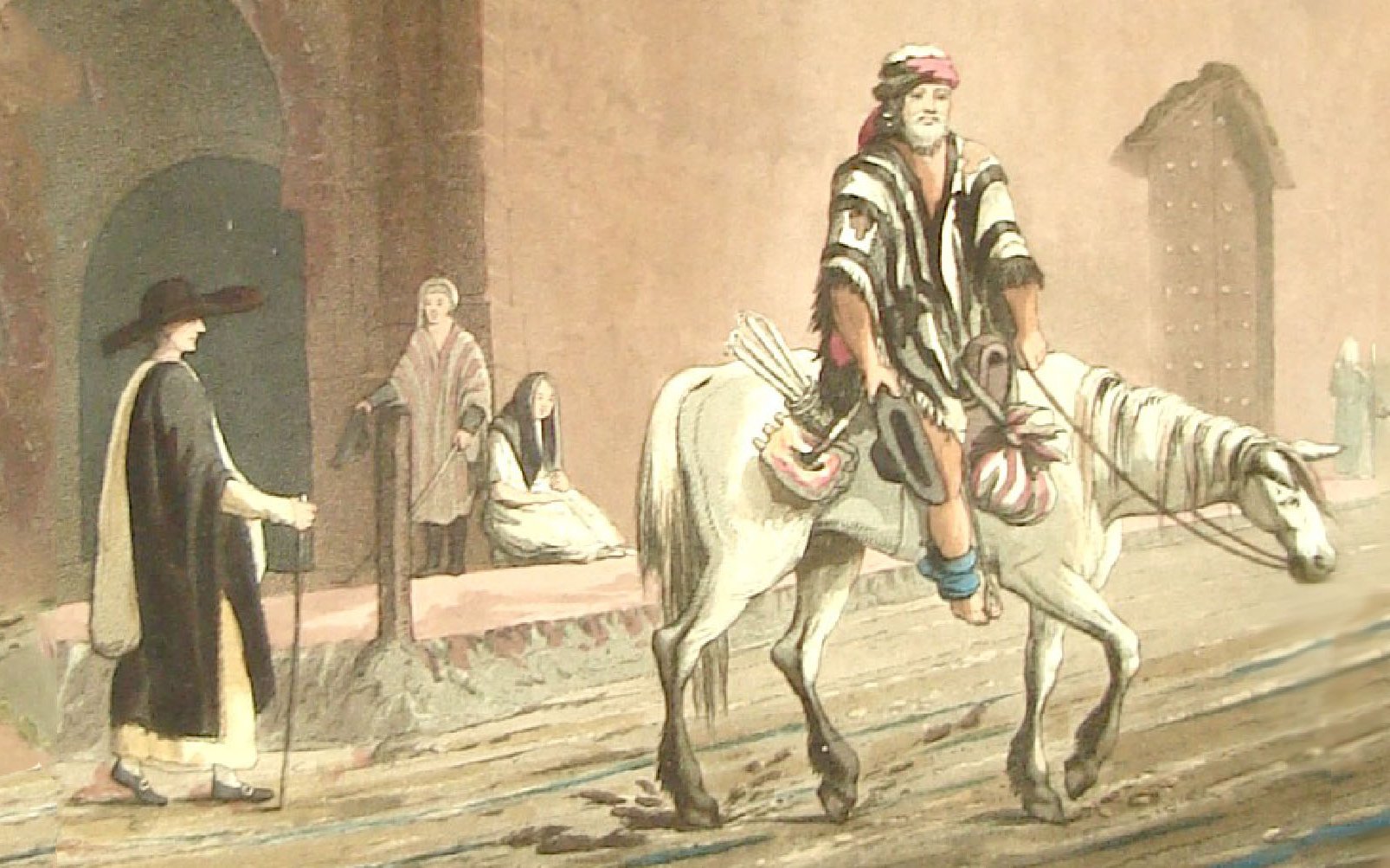 Distracted ramblings from south of the border
BeggarsWouldRide
By way of introduction...
Staring at the hypnotic blink of the cursor and trying to come up with something coherent to say has been an integral part of my working life for a little over thirty years now. So it's not a surprise to find myself doing just that again; me in my usual place with the laptop sat in my lap, dog sacked out next to me on the sofa and whiffling through his nostrils, paws twitching as he chases dream rabbits. Same old place, same old thing, right? Only this time I'm writing for someone else. Writing to someone else. And I'm not entirely sure where to start.
Blink… blink… blink… Once a second, apparently. At least that's where the default for the cursor blink rate is set on this Apple laptop. I'm using Microsoft Word, which has an adjustable blink rate on Windows computers but is apparently not adjustable when using Word on a Mac, so I don't know. Seems to be around about the same speed as the usual Mac cursor blink rate, maybe a bit slower, but I honestly have never really thought to look up cursor blink rates until just now, while trying to figure out how to introduce myself to the NSMB universe. Not the most auspicious of starts, this.
For the record, the default blink rate for cursor speed on Windows 10 is 530 milliseconds. Not sure if that means a whole blink or a half, but there ya go. The technically abled amongst you probably already knew this. It's a bit embarrassing for me to admit that this is the first time I have even wondered just how fast my cursor is blinking, given that I have been staring at it for over three decades. But then again, I'm the kind of guy who pulls all but one volume spacer out of my forks and runs the compression clickers all the way open, then forgets to adjust for different conditions.
The word-paralysis this time comes from a sense that I am just not legit enough to be writing for NSMB. The first time I met Cam was in Borneo of all places, probably in 1999, where he did an admirable job of staying upright in the steaming jungle jank while the rest of us died thousands of sweaty flailing deaths. The following summer at a Kona launch was the next time I saw Cam, and was also the first time I ever rode the Shore. Aside from discovering that Cam has some solid waterskiing chops, he absolutely crushed me and all the other California journalists when we got fed into the gnarl.
Since then, I've ridden the Shore about a half dozen times, been to Squamish twice, and raced the TransRockies sometime back in the early 2000s. And to be honest, with the exception of TransRockies, the majority of my limited time riding in British Columbia has been saturated with that special kind of nervousness you find when you've just blown straight past the edge of your comfort zone and found yourself yard sale-ing through your known limits. It's humbling. And a little scary.
There's some comfort to be drawn from native familiarity. Riders who grew up in coastal BC have an innate familiarity with slippery roots and wet slabs of rock, with glistening planks of wood set above deadfall choked chasms, with vertical roll-ins, with stall speed wheelie drops to flat, with loam, with moss. Riders who grew up in California get real familiar with summer blue-groove hardpack coated with a tractionless layer of disintegrated earth that ranges from talcum powder to ball bearings in consistency, with hanging dust, with alpine rock gardens that have varying degrees of stability or movement, with an entire lexicon of braking bumps that really deserve to be categorized with as many different words as Nordic cultures have for snow, bigger sight lines, different consequences. For me, riding in the loamy and dank parts of BC feels exotic and alien, and the learning curve feels enormous. Whereas whenever I've shown riders who cut their teeth north of the border my favorite granite and fir laced ribbons of singletrack in the high Sierra, they've adapted to the shifty traction and started ripping at speed almost immediately. Probably because there's a ton of riding just like that all over the interior of BC, and it's not really unfamiliar to them.
So, for me, it's daunting to out myself as a kook in his mid-50s who is concerned that he can't really hang. I mean, I almost shit my pants the first time Caleb Smith lured me into those long slab lines somewhere above Squamish a few short years ago. I survived, but it wasn't pretty. From my time reading NSMB over the years, everyone who writes here has piles more riding talent than I do. Even those who consider themselves similarly aged kooks. As for the youthful contributors, forget about it. I can't even pretend to step to that.
But here we are. When Cam and Pete and I were first dancing around the idea of writing for NSMB, the magazine I'd written at for 27 years had finally cratered, then been reborn as betamtb.com. Part of Pocket Media, alongside Velonews and Bicycle Retailer and a few other non-bike titles, it was almost immediately merged with Outside, which in rapid succession gobbled up Pinkbike and Cyclingtips and Trailforks.
A line from The Walrus And The Carpenter keeps playing through my mind here: "The eldest oyster winked his eye/and shook his heavy head – meaning to say he did not choose/to leave the oyster bed."
Corporate consolidation is a thing. Shareholder interest is a thing, too. In my experience, having lived through several variations of the corporate shell-game as it has played out over the years (I think somewhere around 8 times now, ostensibly all while working for the same title), it's not always a good thing. I don't know how the new consolidations and partnerships over there are going to evolve, but I feel like I've watched this movie too many times already. In all the earlier versions, things never panned out very well as far as the freedom to generate impartial, honest content on your own terms was concerned.
NSMB is about as real is it gets. No board, no shareholders, no venture capital on the back end. A solid crew of people who are hard riders, sharp thinkers, who care about where they live and ride, and who aren't afraid to speak frankly about this sport and this industry, warts and all. This matters. It matters to me a whole lot. It hopefully matters to you, too.
As for the name of this column… My friend Cameron Falconer spun it up as we were talking about life changes early this year, right after he finished building me a sweet new steel hardtail frame. Coined from a nursery rhyme around 1605, of unknown original author, modern popular versions go something like; "If wishes were horses, beggars would ride. If turnips were swords, I'd have one at my side." It speaks to that common human condition of wanting something more than what we have, of aspiring to live beyond our current reality, and also of how you can wish all you want, but it won't change what you've got right now. And, as a lifelong slave to bikes, ever since I dropped out of college to go work at Velo City in San Francisco in 1988 as an apprentice mechanic for the princely sum of $5 an hour, that has about summed up my relationship with bikes and riding them.
The bike shop gig allowed me discounts on parts and convenient payment terms, so in short order I found myself paying off a Bridgestone MB-2, then a Yeti FRO, while I built Brodies and Konas and Fujis and Mountain Goats and got schooled at both riding and wrenching by a solid crew of crusty elders. Generally speaking, given the economic reality of the San Francisco Bay area (even back then) we were all, literally, beggars who rode. And we were in so many ways manifesting our wishes as we dove into the woods on our bikes, taking an entirely different trail through life than our well-heeled customers.
Nowadays, that wish/horse/beggar/ride analogy aligns itself more in my mind whenever I get to ride and review carbon fiber bicycles that break the $10k barrier and are so stratospherically beyond my means to purchase that I consider myself fortunate to be allowed to swing a leg over them at all, at the same as I time question the "want vs need" reality of bikes like these existing in the first place.
Ride bikes, fix bikes, sling words. Wish for the talent to wheelie better, wish for bigger lungs and stronger legs, wish for someone else to route these fucking brake lines through this frame and then bleed the damn brakes. Stare at the blinking cursor, wish in one hand, you know how the rest of that one goes… Hi. Nice to meet you here. If you're wondering why on earth Cam and Pete felt the need to add yet another aging burnout to the roster, you'll have to ask them. For my part, there's nowhere else I'd rather be.