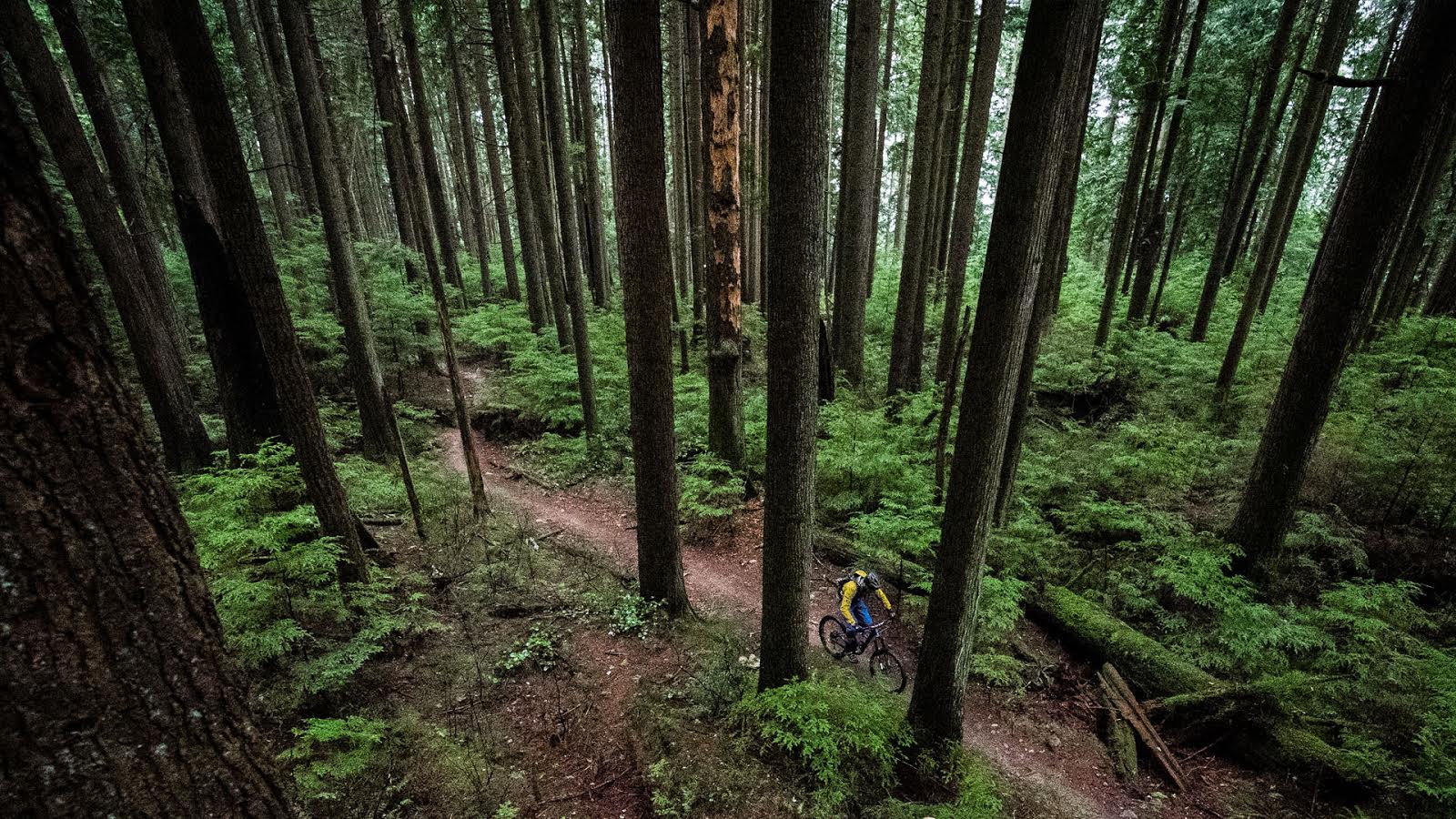 Better MTB Media
We hear about it right away. Pissing off our audience produces instantaneous results. We get it on social media and down below in the comments, and even at the local bike shop. We learn, often the hard way, what won't go over well. Sometimes we say screw it, and push forward regardless when we believe in something, and then bend over for the beating.
It can be tougher to know when we've nailed it. Our species is great at complaining but pretty pathetic about praise. So we can look at traffic numbers and sift through a smaller number of positive comments, but the feedback we get about what we do well is generally less specific, and certainly less colourful, than what we hear about what we are doing wrong. And we are serious about doing a better job in every aspect of our publication, so feedback is essential.
Seb Kemp started this project a few years ago by compiling comments from people we respect in the bike industry. He asked them a simple question: What can the mountain bike media do better? We updated most responses, but some were just as relevant today so we let them stand.
Here's what we got.
(Commentary below the responses is divided between Seb Kemp (SK) and myself (CM) and the headings are mine as well.
---
Don't Mail It In
"No more regurgitating press releases. Say I'm reading an article about one of our bikes, and thinking "oh that sounds pretty good, actually sounds familiar…" I go to our website, and realize "I wrote that!" It's almost plagiarism. That's not what readers are looking for."
Gabe Fox, Devinci marketing man.
It happens. Anyone with a sharp eye can see it happens. Not often but there are outlets and reviewers who don't take their job very seriously or just don't have the balls or brains to say any different. Companies and brands don't like seeing reviews like this any more than readers. Guilty parties aren't always invited back to the dance by companies. SK
---
Respect The Art
"I think the art of storytelling is dying, as far as the written word is concerned. That is by no means confined to the bike industry and related media, and is more of a general cultural shift with ramifications probably greater than the invention of the printing press. So I can't really point the finger and get preachy about the caliber of writing when it is A) less compelling than photo or video as a means of expressing an action sport's identity, and B) a form of communication undergoing huge evolutionary change brought about by radically evolving technology. And in the context of mountain biking, c) Pretty poorly compensated in general. We get what we pay for…"
Mike Ferrentino – Random Juggernaut, Bike Magazine
A master wordsmith and big thinker, you'd imagine Mike Ferrentino would be among the highest paid gents in the Bike indsustry. And yet for some reason words are cheap in our society. And as the cultural shift Mike is talking about gains steam, the problem is likely to get worse. CM
---
 Get Your Shit Together
Work in media outside the bike industry for awhile
Shut off the fucking comments section on your website (when that is the main draw, you're doing it wrong)
Email marketing/PR people for non-technical information
Send questions a few days (or more than 3 hours) before you need answers if you expect quality
Stop re-hashing the same shit over and over again. We know you discovered MTB in the nineties – nobody cares.
Get a technical clue. If you can't prove it, or explain it yourself – stop parroting technical claims
Joe Graney, COO, Santa Cruz Bicycles
I was contacting Joe about another matter today and realized that he'd be a great addition to this piece. Yep – 3 hours before I needed it. Thanks for getting 'er done (with quality) Joe! CM
---
Hey Look! A Squirrel! (Parts 1-3)
"I just feel like we need more outlets to hone their craft, control the message and curate the content. I get it… The rider getting hit by the antelope is "super" and the year end shreddit isn't bad, but that should be reserved for the social feed… Focus and have some control."
Tyler Morland – SRAM Marketing Manager
---
"While it is great to have the immediate race results and quick news bursts that digital media provides nowadays, I'd like to see in-depth articles mixed in more often. These types of articles are becoming less common and we are losing some of the intimacy we have with mountain biking. Whether it's the technical break down of a product, a thorough product comparison, an athlete profile or an epic bike trip, the occasional article with more photos and a richer storyline would be a great enhancement to the typical quick hits."
Mark Jordan, Fox Shox Communication manager and former Decline Magazine editor.
---
Quite frankly it might not be the media's fault and may be the reader's fault instead. Statistics indicate that production value is rarely a factor in the success of a post or piece of content. Breaking news, a blurry spy shot or shaky crash video from a phone is likely to get more eyeballs than a soul-revealing interview with a pro rider or the most epicly-produced riding edit. Depth and passion in content doesn't guarantee views, which can be tough to swallow. It used to keep me up at night because content I believed in, worked hardest on and felt was most important to the community didn't perform like a pro fat bike check. That would make me wonder why it was worth even trying.
I've finally come to realize, however, that this is nothing new. It's been like that in TV, movies and publishing for years. I've noticed that my web-browsing habits outside of MTB reflect this too. I want to digest most things I see quickly or be completely blown away by a concept or idea (like NSMB's music videos…pure gold!). For that reason, I don't think every piece of content needs a high production value to be high quality. Sometimes the idea is more important than the execution. For instance, a Vital G-Out Project isn't even close to high-production, but it's fun, entertaining and possibly more relevant to most gravity riders than an exotic-location-riding-video filmed with $100k in camera gear and a helicopter rental.
Shawn Spomer, VitalMTB Head Honcho.
---
Why slave for crafted beauty when it is worth nothing? Work of worth can be overlooked, especially in the age of the internet where something is here one moment and pushed off the bottom of the screen the next.
The internet has changed everything. It is the greatest change in communications since…well, some say since the printing press but I think it has perhaps changed even more profoundly than that. Information used to be pre-packaged, filtered by an editor and given to people in pre-determined, timely amounts. But now news 'bursts' compete with constant, unfiltered and unedited information.
We are still getting to grips with how the internet works and how we can make it work for us. In the space of little over a decade our world has been altered immeasurably. We are in the very early stages of understanding, perhaps infancy or perhaps honeymoon. Either way, we are trying everything at the moment in the hope something will stick. But perhaps what happens is we chase our tails about the room. SK
---
Find The Balance
"I guess the short answer is 'find the balance between information and credibility'. Don't overwhelm readers with excessive product reviews and technical details, but rather connect with them through insightful observations that validate your understanding as a partner in the shared experience that is mountain biking. Increase the value of your opinions by building credibility and respect with your readers in all areas that touch mountain biking – products, brands, people, places, food, etc. Be a source of knowledge and experience, not a clearinghouse for generic or questionable 'content'."
Matt Robertson – Shimano MTB Product Manager
Words of wisdom right there. CM
---
Make It Real People (Parts 1 and 2)
"I'd like to see more focus on the humanization of bikes. Also to see people make content that is more engaging, not just flash and glitz."
Darcy Turrenne, Norco factory pilot and film maker of growing reputation.
But at least mountain bike media isn't as bad as motocross. Talk about a lifestyle sport bereft of any emotional connection. SK
---
"I'd like to see the media portray the kind of riding that 90% of riders do. For most people what they do isn't big mountain, slopestye, dirt jumping, and racing. It is going out on a ride, either on their local trails or adventuring to new ones, riding with friends or just getting out for a quick ride, perhaps backcountry riding. That is what we all do and enjoy, so cover that instead." –
Pete Stace-Smith, Semi-retired Norco marketing maestro.
Pete has a point. Perhaps the spectacle and marvel of the big names overshadows the common man and the common themes in mountain biking. However, sometimes it takes remarkable images to get even a moderate reaction out of people. Perhaps what has happened is that some people within the industry or the media have lost sight of what happens for the everyday man on the everyday trails. SK
---
Speaking of every day riders, now we'd like to hear from you (we haven't turned the comments off). Tell us what you think we could do better (NSMB.com specifically or all of us who produce content about MTB), and if you have any energy left, feel free to let us know what, if anything, you think we're doing right. CM