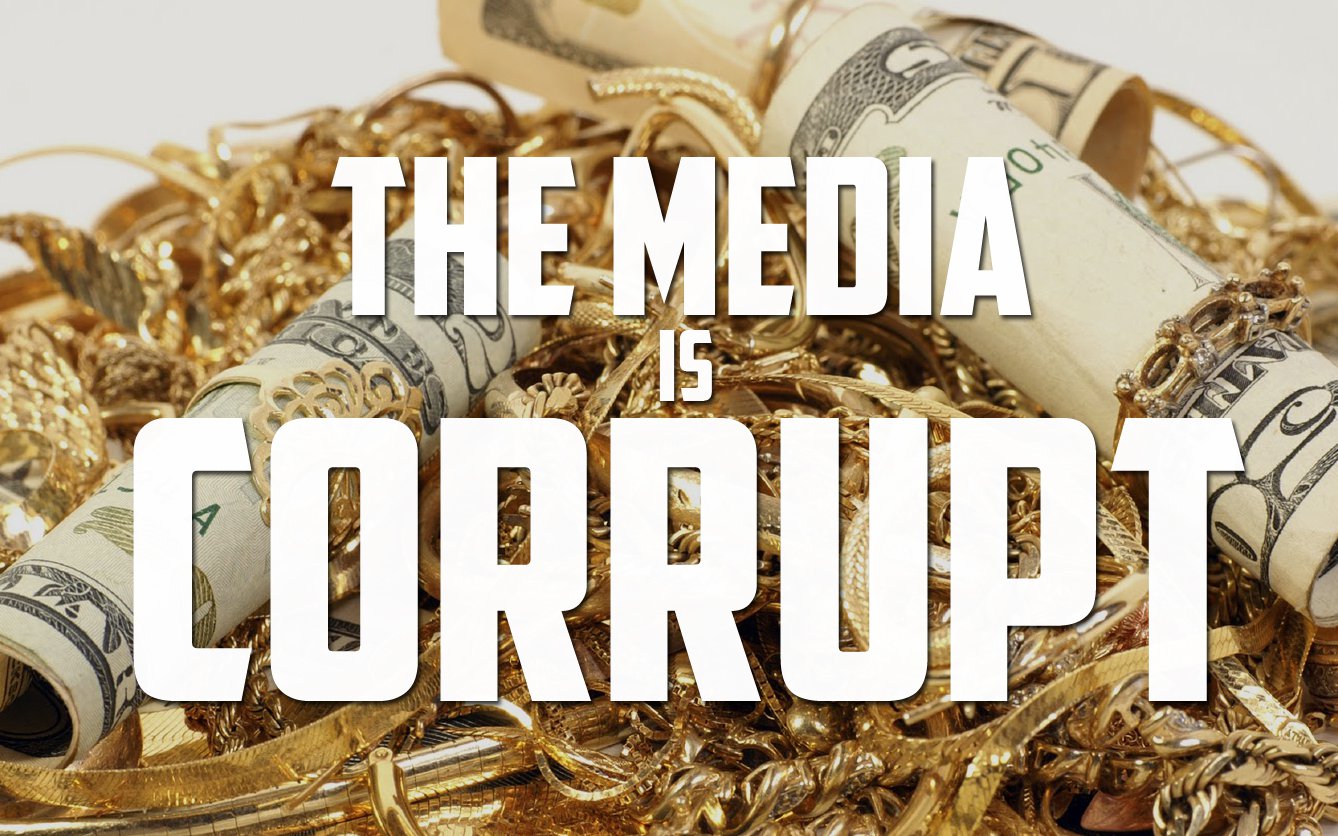 The Media are Corrupt
How can you tell if a journalist is lying? When they tell you they are unbiased. In this case their bias starts at home, with their opinion of themselves. Social scientists know that even small factors influence our perception, which can produce bias. Everything from where we live to who our friends are slants our perspective. You may find this farfetched, but this applies to those of us who write about mountain bikes as well.
Research reliably demonstrates how knowing a little about someone, without even meeting them, allows us to see things from their perspective. This makes us judge them, and anything we associate with them, through rosier lenses. The more we know, the more biased we become. This is why no mother's son is guilty of murder. Which means that knowing the people who design and market the bikes and components we review can influence our opinion.
And then there are media trips. If you are flown to Italy or Moab or Chile to try a new product, the odds are low that you're going to shit all over it when it comes time to muster your thoughts. Thanks for the good times! Your product sucks! When people treat you like a rock star you tend to like them – and the things that they want you to like.
What about consumer reviews? Sadly these have inherent biases as well. After he's done his research and shelled out cash Joe Rider thinks he nailed it (known as post-purchase rationalization). Joe (like all of us) knows he's pretty smart and that he makes good decisions. He studied the angles, talked to shop rats and his buddies and spent hours on the web making sure he had it right. Otherwise that hole in his wallet is going to fester and burn. Joe wants to look awesome online so he'll put some effort into convincing you his decision was the best one. And that may, or may not, be true.
Back to nsmb.com; we are biased (and sexy) and we know it. How do we sleep at night?
Here are the four rationalizations that allow me to doze off.
We Aren't Trying to Deceive You
When we tell you something is good we damn well believe it. The fact that I'm aware of some of the inherent biases makes me double check and seek other opinions so I can be as confident as possible about what I'm telling you. It helps that the bike industry has reached a point where most of the bikes and parts we review work very well. They may not be perfect for you, and we'll do our best to nail down who they work for, but for the most part they don't suck. We also pre-screen by asking for products we think our audience will like, weeding out most of the dogs.
We Tell the Truth
When a product we've tested has broken during the test or let us down in some other way, we own up to that. It happens and it doesn't always mean the product is without merit. Everything breaks occasionally, but we think you deserve to know when it does.
Riders Make Good Bike Products
Bike riders are at the helm of many companies in the mountain bike world. And if not at the very top you can be sure to find die hard knobby riders in marketing and product development. They make bikes and parts they'd like to ride. Are they trying to get you to upgrade more often? Yes they are. Do they want you to spend more on your next bike than you did on your last? Yep. But for the most part they aren't making a Chrysler and trying to convince you it's BMW. They are however trying to convince you their bike is better than the competition – which is where we come in.
Bikes are Good
We believe in bikes. They make us fit and happy without much carbon footprint. Workers' rights aren't trampled in their production from what we know – at least not on the hard goods side. Modern mountain bikes are sturdy and reliable and, with a little care, will last a long time. The political agenda behind bikes works for the common good. Unlike climate change deniers, our Swiss bank account isn't filled with cash from big oil. But we keep checking the balance just in case.
In a perfect world publications would operate without help from industry. A test bike would be purchased from a bike shop the way your average consumer does and there would be no advertising needed to keep the boat afloat (a topic for another day). Alas that world does not exist. We're stuck with what we've got for the moment.
Within this framework we're doing our best to give it to you straight. In short, from an unbiased perspective, I think we're pretty great.