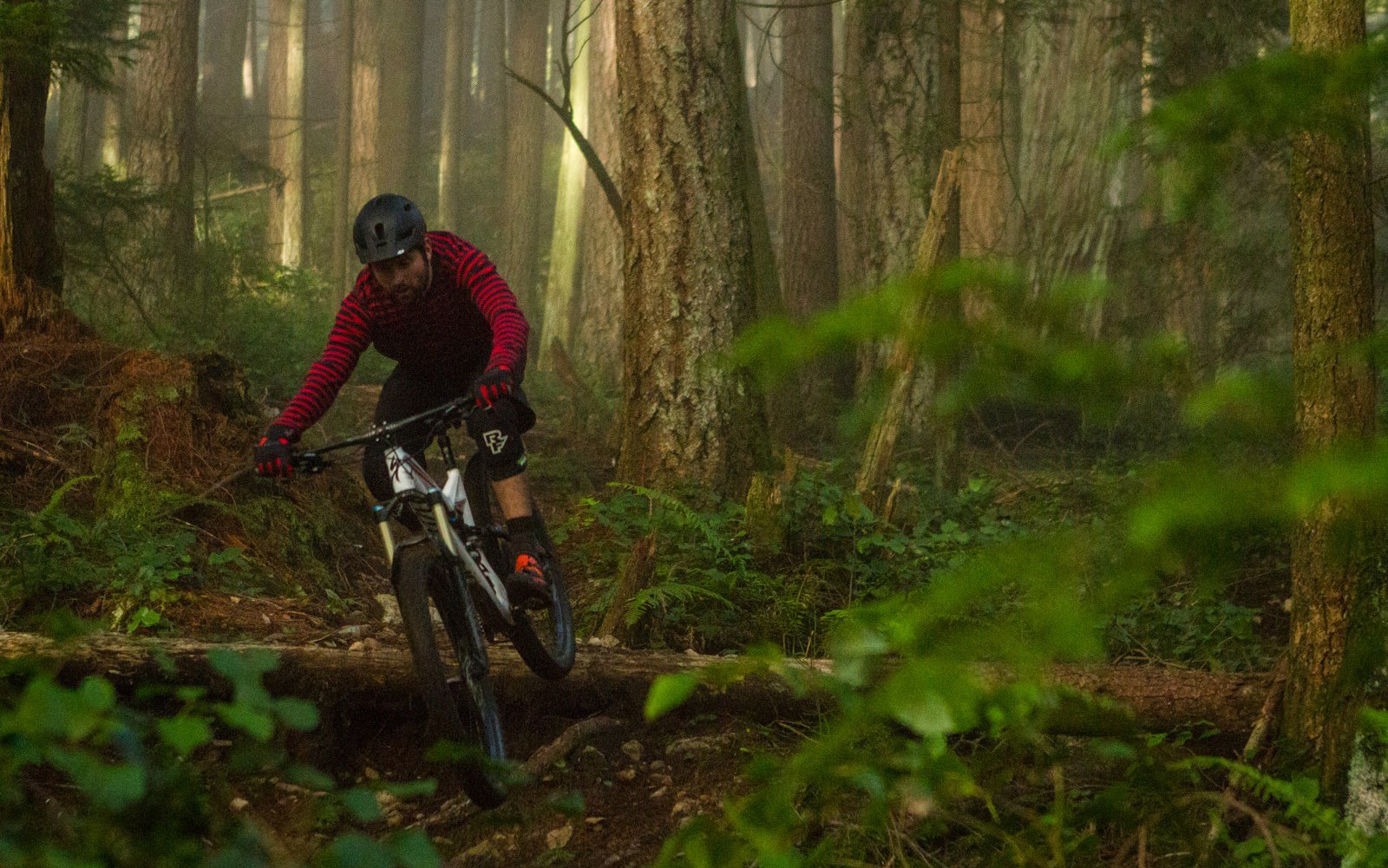 Ask Uncle Dave
Dear Uncle Dave, I've lost that lovin' feelin'...
Hey Uncle Dave
Have you ever had a stretch were biking has lost its luster? A period in time where going out and hitting the trails just doesn't sound anywhere near as fun as it used to? After 11 years of commuting, cycle touring, road riding, mountain biking, and zwifting, I now feel like I'm forcing myself to go on one half-assed ride a week. 
It's really strange, my skills are at an all time high and I'm hitting stuff I only dreamed of a few years ago. My friends have the best intentions, but it's starting to feel like they are nagging to get me out all the time. I look at other people, and I remember when I used to be that excited about going for a pedal, but it just isn't there. 
Should I take a break and try something else for a while? Should i force myself on more rides on hope of jump starting something? Please let me draw on your life experiences!
Bored of bikes 
---
Dear Bob:
How much of our life have we spent doing the things that we're "supposed to do"? Go to school. Get a job. Buy a bunch of shit. Get married. Have kids. Retire. Die. All due to pressure from parents. Friends. Spouses. Bosses. Coworkers. Baristas. It turns life is an endless cycle of expectations that we can never seem to meet.
This should not include our hobbies.
Yes, we have it pumped full blast into our faces that we should be riding every day on the newest bikes as fast as we can down the hardest trail with a dozen other people. When we get to the bottom we should high five our good looking friends and then load up our bikes in slow motion onto the back of our rugged crossover vehicle. If we're not doing that, we should be colour coordinating our grips to our spoke nipples and we should be visiting the yoga studio twice a week so that we can stretch out our spines so that we can fit onto a longer, slacker bike. We judge ourselves against the curated moments of our friends or against the 10 second nuggets created by professionals whittling down hours and hours of footage. All of this bullshit smacks us so hard and so consistently in the face that we're always just a tiny bit surprised when each ride doesn't play out like a beer commercial.
This is supposed to be fun. It is fun. Right? We're having fun?
Sometimes I question that notion. Usually this happens as I'm sitting in traffic on my way to the trail or spinning up the same climb for the 1000th time. There's almost always an element of fun to a bike ride, but we tend to gloss over how much work it can be, sometimes. The planning, the driving, the maintenance, the laundry! The parts shortages, the gear envy, the chafing! There's always something that we need, or a place that we should go, or a person that is doing it all better. You finally think you have it all figured out, and then some 10-year-old passes you on the trail and he's riding a better bike and his teeth are a whole lot straighter.
You'd think that having stoked friends would help you through all of this, but that can be a bit of a double-edged sword. I mean, how great is it to have somebody to show you that new trail or to coax you out of your funk? How amazing is it to have somebody cheering you along? But sometimes you want that happy bastard with the endless enthusiasm and chipper demeanor to just keep quiet for a little while so that you can spend a few hours sitting on your ass, drinking lemonade.
Here's a little secret about life. If you don't want to do it, you don't have to do it! You're allowed to say no! You're going to be fine if you don't ride your bike for a few days/weeks/months! It doesn't matter how stoked that other person is. You don't owe them a damned thing.
But nobody tells you this. Nobody admits that this is the case. Nobody tries to sell you shit by telling you to take it easy, appreciate what you have and not worry about what all those other yahoos are up to. Nobody tells you that most people will forget all about you 5 seconds after you drift out of their field of vision. Nobody cares if you're wearing fancy clothes or riding the latest bike. Certainly nobody gives a shit if you're out there riding your bike. Or not.
This sounds a bit harsh, but holy shit can it be liberating to know these things! Worrying about what other people think of you or expect of you is a terrible, petrifying experience. I remember in Grade 8 stressing out that people were going to laugh at me because my pants weren't rolled correctly. I remember in University being afraid to eat lunch in the cafeteria alone, lest I be judged a friendless moron. Now, rolling solo into a restaurant, wearing sweatpants and a stained t-shirt sounds like the beginnings of a really solid day! I know that unless I slip in a puddle, split my pants open and soil myself as I go crashing to the ground, not one single person in that restaurant is going to have any memory of me, even just a half an hour later.
Part of the problem is that we're sold a notion that we are what we do. We're all "cyclists" or "outdoors people" or "lifted pickup driving rednecks that happen to have a bike in the back". It's just easier to go buy a pair of NF pants than to develop an actual personality. What's left if you can't post to Instagram from the trailhead? Of course the threat of this disappearing from our lives is scary! If we're not cyclists, most likely nothing remains! We'd become our jobs or the sports that we watch on TV or lame moms/dads or whatever. Cycling is that thing that anchors us to our group of friends, or that gives us that twinge of hope as we suffer through our work week, or that makes us just a bit less boring. Who on earth wants to lose that?
Think of how COVID, and the COVID cycling explosion, has impacted this. Way back when, we spent a month or two puzzling over whether or not we should even leave the house to ride a trail. Then, we felt this immense sense of gratitude as we finally were able to make it back to the trails. And then a million other jackasses figured out the same thing! Does the parking lot full of people make us feel worse about our life choices? Do all of the people riding the trail that don't know how to ride the trail impact our feelings of self worth? Are we slowly realizing that the barriers to entry aren't all that high, and thus the thing that we thought made us special, isn't actually as special as we thought it was? That buying our way to the next level is a pretty silly thing to do? Sometimes, all you can do is shrug your shoulders. At other times, you're left feeling like you need to prove your bona fides. Either way, it's easy to see this as just one more division in our already divided sport.
Who are we? What are we? What am I since I don't have an office to go to any more? Why did 20% of my coworkers also just pick up a pair of knee pads and a 150mm 29er? What does it mean now that the forest is a parking lot? Of course you have questions. Forcing yourself on another half-assed bicycle ride is not the answer.
We've already written this article before (probably with more care and attention) and there is some advice there that I would probably give again. Trying new things is usually the best way to break out of a funk.
But sometimes the funk is so deep that time away is the only answer. And if you don't want to ride your bike, then don't ride your fucking bike! The trails are still going to be there in a few months (probably). Your friends are still going to be endlessly high fiving in the parking lot. There's still going to be a shortage of chains and brake pads. Things are going to be just fine if you stop riding for a bit. Maybe you'll discover something else that is fun to do. Maybe you'll meet some people that don't ride bikes and figure out that there is a whole other world out there. Or, maybe you'll realize that without cycling, you are nothing. You'll buy a few more T-shirts and you'll splurge on some Fox shocks for your Tacoma and you'll start practicing your high fives in the mirror, and the circle will be complete.
Either way, like that friend who always seems to forgive you no matter what you've done, cycling will be there! It doesn't care if you want to take a break to try other things. It doesn't care if you find a new hobby that you like better. It doesn't care what you're wearing, or if you smell funny, or if somebody else is doing it better. It's just a thing that we do that is supposed to give us some pleasure. So if it isn't (giving you pleasure, that is), stop doing it for a while, figure things out, and stop worrying about it.
Sorry,
Uncle Dave
---
Uncle Dave's Music Club
I swear I've posted this before, but my records tell me not. True story…the first time I heard Hollaback Girl, I asked "Is this Peaches?" What an insult to Peaches.
https://www.youtube.com/watch?v=OT0ueRAeTSQ
---
Well BOB, you win a prize, but we don't want to pressure you, so we probably shouldn't tell you about the Raceface Conspiracy shorts, and maybe even a Conspiracy jacket. Possibly. Probably. In your sizes of choice. Potentially.
While both of these products are designed to for bike riding, particularly in inclement weather, they would also likely competently cover your body parts when engaged in other activities. Or when disengaged from some activities and sitting in a dark room playing Fortnite. Or r(e?)watching every episode of Seinfeld. Or (re?)reading Harry Potter. Well, the shorts at least. The jacket is likely inappropriate for indoor gaming, Seinfelding, or Pottering.
So it's up to you really. If you'd like to brush off the pressure these garments may bring, just let us know and we'll find a home for these items next time around. If you think you can handle it, send us an email! (but congrats all the same!).
If you have a question for Uncle Dave, you should send it to him. No pressure though.