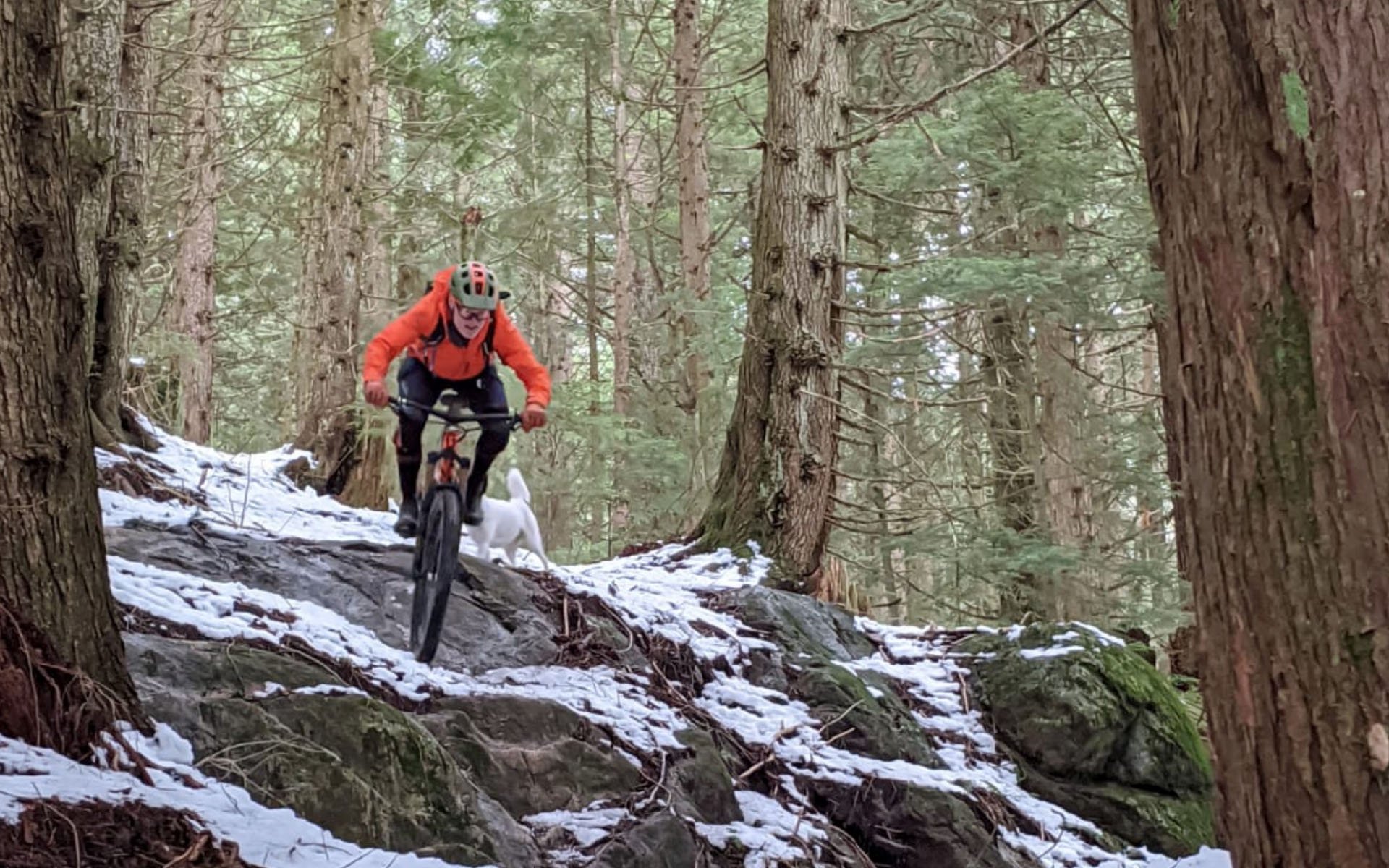 Editorial
What Makes a Tire Worthy of the North Shore?
I can be a reluctant tire tester. For the riding we do here on the North Shore, particularly in the rainy season between September and June, a tire needs to be close to perfect. Bad tires make you slow, tentative and terrified, rarely adjectives that describe a good ride. And certainly not a good tire review. Planning to ride a few of the nastier local trails on inferior rubber? It wouldn't be a bad idea to phone ahead for an appointment at the ER. You will be going down.
The No-Compromise List
My list isn't long but it's very specific. The centre knobs have to be large and robust and well spaced for excellent grip braking bite and, to a lesser degree here,* mud shedding. The side knobs need to be well-supported to stick to off-camber roots and dig in for corners that are often steep and awkward. If the knobs are perfect but the compound is too hard, they might as well be slicks.
*North Shore mud is rarely sticky but tires can get gummed up anywhere

Planning to ride a few of the nastier local trails on inferior rubber? It wouldn't be a bad idea to phone ahead for an appointment at the ER. You will be going down.
Soft compounds are even more important when temperatures are low, and 'cold and rainy' are the only adjectives you need to know about January this year, when it pissed or snowed 30 out of 31 days and almost broke the years old precipitation record. I think I rode 15 times but missed the one dry day. Riding on wooden features, planks, skinnies or ladder bridges is less common than it used to be, but it still happens on most rides. And even if there are no cedar stunts, plentiful shiny evil roots are guaranteed. Rock faces are abundant in some areas and many require a turn or course correction mid way. Our rocks have decent grip even in the wet, but they are also smooth and steep and sticky rubber allows vastly more control and braking bite. I prefer to ride soft compounds front and rear, but in a pinch front only works fine, and that will save you money.
Most of the factors described make tires work in the snow, and every descent in the last week has, at the very least, started on the white stuff.
Many local riders, and this one in particular, prefer lower pressures to help tires do their work, which necessitates sidewalls that have generous support to avoid vague steering and handling and punctures. And because it's rocky and rough, the casing needs to be stout. More and more lately I'm enjoying higher volume rubber. My current sweet spots are 2.5" or 2.6" right now. And finally, because of the long steep climbs, they can't be too tubby.
Proviso
There are a couple of factors that create exceptions to these rules. Enough volume to allow significantly lower pressures make grip pattern and compound durometer less important. The same can be said even more emphatically for CushCore, and I've been perfectly happy on some incredibly crappy tires riding the inserts from Bend, OR. Low pressures are no problem for CushCore and the grip and support are truly remarkable.
What Works
It's a tough balance and I've rarely found tires to pass my fussy winter requirements. On my list are e*thirteen's MOPO tires (front and rear), Maxxis DHR II and Assegais with MAXX Grip rubber (front and rear for both), Schwalbe Magic Marys (front only) with Addix compound and... that's about it. It's often not possible to get the tire and casing and size I want even among those popular options. And to be clear, I'm sure there are other tires that could tick all my wet season riding boxes, but I haven't found them yet, potentially aside from a combo I'm not telling you about yet because I'll be publishing that review shortly.
To make myself perfectly clear, these are personal requirements. Other riders use higher pressures and don't need to be as fussy as I am about tire choice. But that's only because they are better than I am. I generally agree with my riding buddies on tread patterns and compound but sometimes we diverge on carcasses and widths.
Often there are tires which excel here but fail in a few requirements that are less important for us. Loose over hard conditions, or loose in general, aren't common here but you'll experience both on most rides, and this is a bit of a crapshoot for me. I don't find DHR IIs or e*thirteens great in those conditions, but I don't have enough experience on Assegais or Magic Marys to render a verdict. Often these sorts of tires are challenged when lean angles get steep, because tall side knobs, which are great in off camber situations or less abrupt turns in soft conditions, can get squirmy, or release without warning, when the bike is tipped way over. All of them are generally sucky for road climbing, but some roll a little faster than others; factors that are of little importance to me.
The Way Forward
Tires are expensive and buying rubber that turns out to suck for your riding really bites. Do your research by scouring forums and reviews, ask your riding comrades what they like, and pepper shop rats with questions (and then buy your tires there). Always check the rubber carefully if you are buying a new bike. A few companies are getting better at spec'ing treads lately, but duds are still more common than bullseyes. If you swap out those sickly skins in the shop you may get some cash for the take-offs, but if they are too crappy you may have to settle for a discount on the replacements.
My requirements may be transferrable to your riding if your terrain is steep and challenging and your weather is regularly horrendous (Am I harping? It's already been a long winter). If you live in the desert, I have little to tell you, but I've found that for the most part, aside from hard packed smooth trails, tires like the ones I've described will do a decent job most places.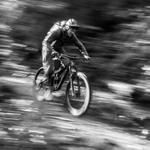 Cam McRae
Height - 6'/183cm (mostly legs)
Weight - 170lbs/77kg
Inseam - 34"/86cm
Ape Index - 0.986
Age - 56
Trail I've been stoked on lately - Boogieman
Bar Width - 760mm
Preferred Reach - 485-500mm (longer with 27.5 wheels than 29)