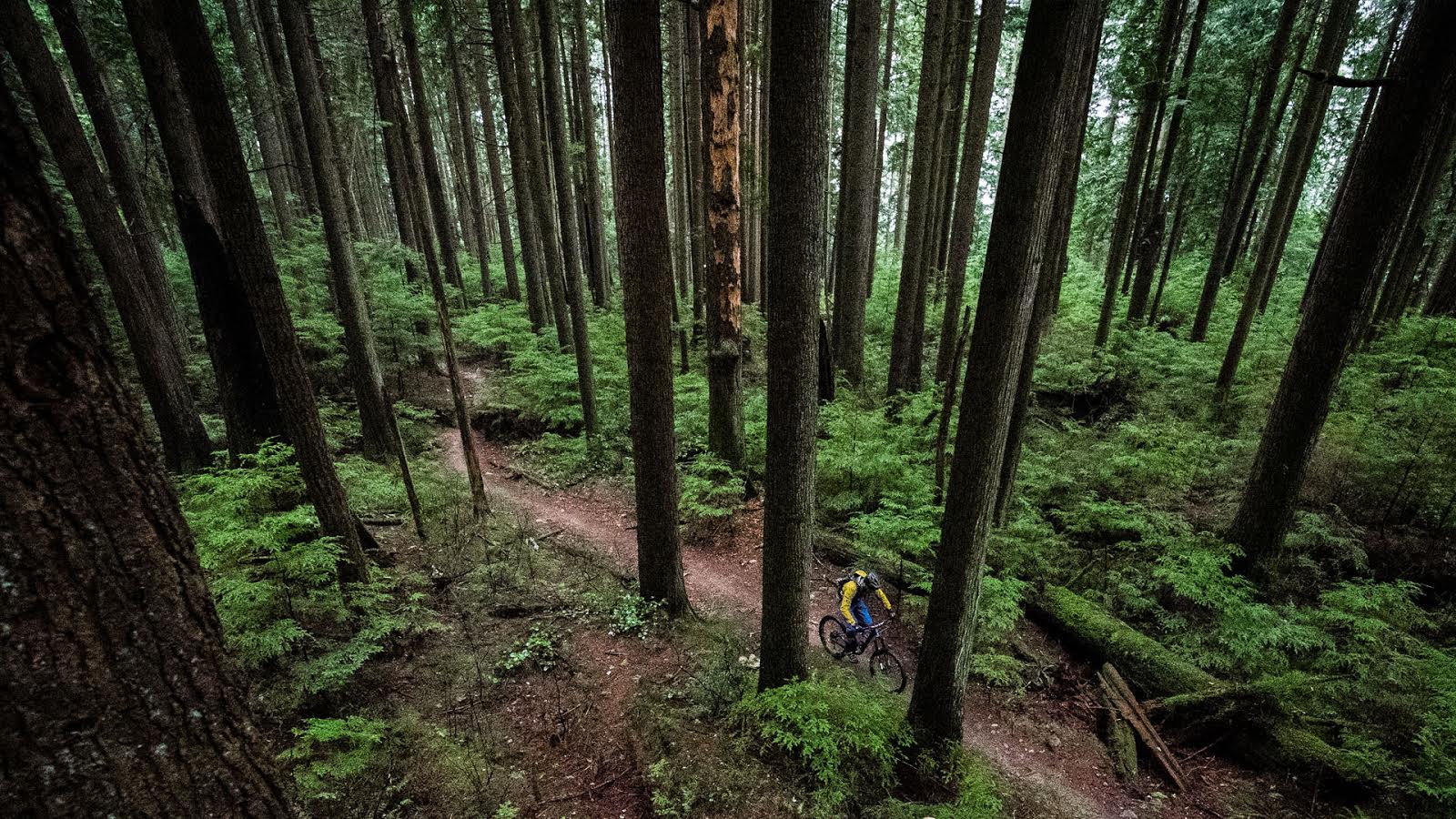 Schwalbe Magic Mary / Rock Razor Tire Review
Unless you've been living under a rock for the last year you know that Enduro(!) racing is the new in thing to do on your weekends. This newfangled form of racing is basically going on a bike ride with your bros and racing just the good bits. The popularity of the sport has spawned a slew of new product but a good chunk of the innovations are excellent for what we've always gone and done; ride mountain bikes.
Schwalbe recently came out with two new tires and a new casing. The  tires are the Magic Mary and the Rock Razor and the casing is being called Super Gravity. Both new tires are available in the Super Gravity casing, which in terms of weight and thickness is between their lighter Snake Skin casing and heavier Downhill casing. The Magic Mary/Rock Razor pairing in Super Gravity casing is now a popular Enduro(!) racing combination, but how do they work for us every day mountain biking Joe(y)s?
Both tires tested were 27.5 diameter, 2.35" width, Trail Star compound, and Super Gravity casing. Claimed weight for the Magic Mary is 1100 grams and 965 grams for the Rock Razor. I ran these tires tubeless and found the Super Gravity casing stiffer than most other tire manufacturers' enduro or even DH casings. I inflated to my normal pressures and noticed the tires felt very firm. I let some pressure out to where the trail feel was similar to that of a Maxxis tire and noticed that I was at 4-5 psi less than normal. The tire carcasses were flawless over the test period, even at races like the B.C. Enduro Series event in Kelowna (and at lower than expected tire pressures) where many folks flatted. Over the test period I didn't have a single flat, cut or burp. Retail price is just under $100 in Canada, which is similar to competing tires from Maxxis, Continental, Michelin and WTB.
Compound-wise the tested tires used Schwalbe's Trail Star rubber, which is somewhere between their softest Vert Star mix and the harder Pace Star. I measured the side knobs at an average of 52 A, and the center knobs at an average of 57 A on both the Magic Mary and the Rock Razor. The Trail Star compound offers up faster rolling and better life over the Vert Star, but obviously won't be as quite as sticky. The tires held up relatively well over the test period, but I did notice that when it got wet the tires moved around more than I'm used to on a Maxxis 3C or Schwalbe Vert Star. Next time I'd choose a Vert Star front and Trail Star rear.
The Magic Mary is an aggressive blocky tread with knobs bigger than Ron Jeremy's, and its performance on the trail was very much what you'd expect; grip monster. While it isn't a fast rolling tire, I would say I am pleasantly surprised by its speed considering the aggressive tread profile. Grip on loose over hard surfaces was exceptional, with the large knobs finding good purchase in braking and cornering.
When the trail got damp I noticed less grip than I'm used to with 3C Maxxis tires, and that is in large part due to the fact that I was on the medium compound Trail Star variant. The Magic Mary offered great braking traction which is crucial when running a rear tire like the Rock Razor since you're more dependent on the front tire to get you stopped. In long sweeping corners the Magic Mary side knobs felt well supported and provided ample feedback when traction was running out. My only word of warning is the 2.35" version of the Magic Mary is a large tire. Clearance on my X-Fusion Vengeance was tighter than a 2.4" Maxxis High Roller 2 or any other 2.35" / 2.4" tire I've tried.
The Rock Razor is a semi-slick tire with some meaty side knobs. As you'd expect the tire rolls fast at the expense of braking traction. That said, braking on hardpack surfaces is surprisingly good (even in the wet) due to the many small knobs, but as soon as the trail gets loose or steep the braking traction falls off dramatically. I found when riding the Rock Razor (on the rear) I had to be more disciplined with my braking; apply brakes, off brakes, turn bike into corner. If I tried doing a combo of rear brake while turning into a corner the back end would develop a serious case of Tokyo Drift. However once leaned on to the side knob the Razor Rock was equally as impressive as the Magic Mary, and flowing through sweeping turns was a breeze. Degradation-wise the Rock Razor wore slightly faster than a "normal" tire, which makes sense since the knobs are smaller in height to begin with.
Overall I think the Magic Mary front and Rock Razor rear is an excellent combination for many riders. You get fast rolling tires that make climbs easier and then help maintain ample speed on the trail down. Once on the side knobs, both tires carved through corners with great confidence. For optimal performance I'd recommend a 2.35" Vert Star Magic Mary front and 2.35" Trail Star Razor Rock rear, both in the Super Gravity casing. I was impressed with how durable the Schwalbe Super Gravity casings were considering their weight. While wear on the Magic Mary was surprisingly slow, the Rock Razor lost its edges faster than expected.
While I think the Magic Mary is an excellent front tire for most folks, the Rock Razor requires some evaluation of your riding style and locale. If you ride somewhere with fast, flowing, shallower grade trails I think you'll really like this combo. If your usual trails are steep and loose you will be giving up a significant amount of rear braking traction. In which case a Maxxis DHR 2, a Hans Dampf or a second Magic Mary would be a better rear choice. I'll continue running this combination through the fall, proving that some of these new Enduro(!) products make just regular old mountain bike rides that little bit more fun.
---
Tried these? Can you handle a rear tire with less grip on the trails you ride?