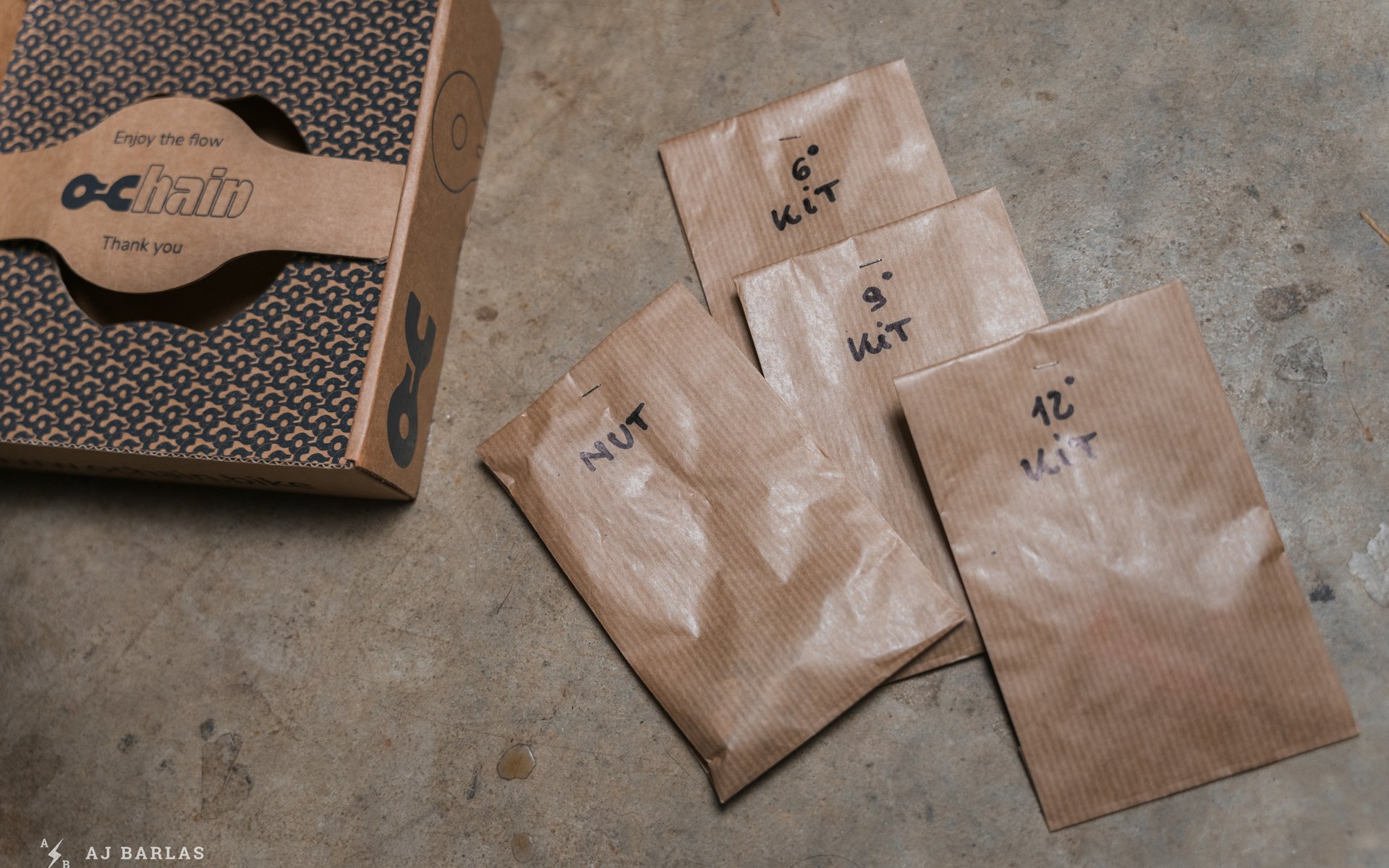 Editorial
Less Plastic, More Impressed
As a young fella, I remember learning about recycling and realizing how important it was. But as the decades have passed, it doesn't feel like much has changed. I've become increasingly aware of how much plastic there is in our lives and it's pretty well unavoidable. It's as if recycling, and plastic in particular, gave companies carte blanche to produce more, rather than avoiding a need to recycle at all. Today, there's more plastic in use than there was when I first learnt of recycling, which I find baffling.
Years after first learning to recycle, I started working in a bike shop. We were taught to recycle cardboard packaging from the bikes but the plastic and poly-foam were thrown in the garbage. It never sat well with me and on more than one occasion, I raised the issue with peers only to be shut down because of the time required to sort that out. A few years later, after a brief hiatus from shop life, I found myself back in bike shops dealing with the same issue, this time here in Canada.
It's a tricky situation because people need to work and businesses need to turn a profit, and for many, that means saving money where possible. Plastic must be cheaper to use for packaging because it's used everywhere today. It's also used in abundance to manufacture many of the products we buy and use daily.
The invasive nature of plastic really dawned on me when a friend of Tim Coleman's shared the story of a project he and his family were taking part in. They were to live without plastic for a short period, removing everything made with the material from their home. They quickly realized there wouldn't be much in the house, let alone a structure if all of the plastic were removed.
Eliminating all plastic from existence isn't feasible at this point but we can cut back on its use. Plastic in packaging is an area I feel we can improve, and often this type is already rubbish, or not far from it. It's an unfortunate truth about recycling; it's not infinite and eventually arrives at a point where the material becomes garbage.
Examples of Less Plastic in Packaging Exist
In recent years consumers have been bombarded with greenwashing tactics but when an obvious effort has been made to avoid using plastic, it stands out. If this isn't accompanied by a marketing blurb pushing this environmental perspective, it carries greater meaning – actions speak louder than words, after all. OChain is the latest I've encountered and a great example. I've not noticed the small Italian company mentioning their view when it comes to environmental practices but when I received their Active Spider for review – which is coming very soon – their packaging caught my attention.
As I dove deeper into the contents it became clear; after stumbling upon the small parts in paper bags, I realized this was a conscious effort. I had to do a double-take, checking back through each part of the package before allowing myself to believe what I was seeing. It would have been easy for OChain to use plastic bags to (unnecessarily) cover the spider, or store the small parts, or even where they've used wood and a bolt with a wingnut to secure everything, but they haven't.
OChain's packaging is a great example of how brands can avoid plastic in their packaging. Sure, it's still a consumable product and the cardboard/paper packaging still needs to go somewhere but for me, it's the lesser of two evils. Brands making a concerted effort to remove plastic from their products and packaging will help reduce our environmental impact.
We've previously mentioned how YT and Canyon use less plastic in the packaging of their bikes, leading me to believe there are others considering this. Revel also claims to send their bikes to consumers in reusable Evoc bike bags, which can be returned at Revel's expense, or kept if the customer prefers. How much these practices improve upon traditional packaging is yet to be proven, but I believe it's better than continuing to use a heap of plastic. I find the unnecessary use of plastic in packaging disgusting. On a positive note, much of the bike world doesn't seem as bad as tech – look at the amount of shitty plastic on 'high end' Apple products, as an example – but we can do better.
As consumers, trying to avoid plastic is virtually impossible because of its ubiquitous use and I'm not convinced our governments will do enough to help this initiative. Single-use plastics are under fire in a few places around the world but movements seem to be targeted mostly toward plastic shopping bags and straws when many more items fit the category. Without consumers pushing brands and governments to do better, we can expect to continue seeing excessive plastic and overuse of packaging in general. Scientists are already seeing plastic in our food, and what was previously a series of growing ocean garbage patches filled with plastic, are now showing up on shorelines around the world. Until its use is cut back dramatically, expect to see more of it floating ashore.
As consumers, we have some power. Examining the products we purchase and choosing those with less plastic can make a difference. Choose the product made or packaged with less plastic. Do tires need to come with a plastic hang tag? Do we even need hang tags? Helmets and chains don't need boxes with shitty plastic 'windows.' Alternatives exist, often post-consumer alternatives, and the more support consumers give to brands striving to do better, the more things will change.