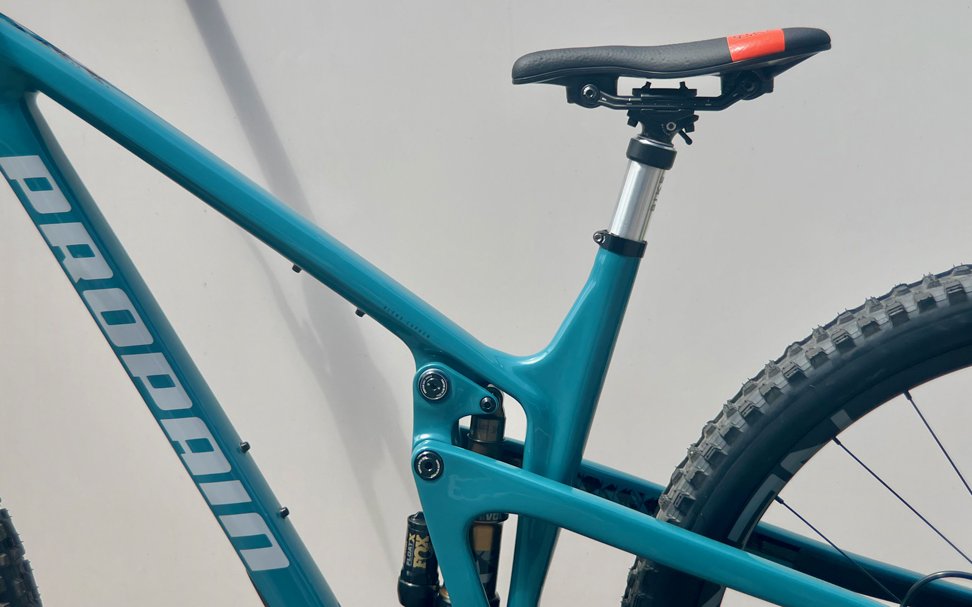 Eurobike 2023
BikeYoke teases Wireless Dropper
I'm at Eurobike for the first time in many years, and hadn't planned on covering a lot of product news while I was here, but secretly hoped something interesting would appear. And it did! BikeYoke showed me their prototype wireless dropper post, so far unnamed but let's call it the wireless Revive since that's what this is - a Revive with a wireless remote and an electronic valve actuator. We've had great luck with every Revive we've tested or ridden over the years, so BikeYoke has a great chassis to start with on this project.
BikeYoke Wireless Revive
It is planned for release in 2024 and pricing is not yet confirmed, but BikeYoke founder Stefan 'Sacki' Sack had a few working samples with him here at the show. I was able to do a parking lot test and it worked very well. Button presses led to quick response times and the post's action was smooth and crisp - no surprise for a Revive. If this were a brand without a track record like BikeYoke's, skepticism would come easier, but BikeYoke design and reliability has always been impressive and their reputation for excellence is well-earned.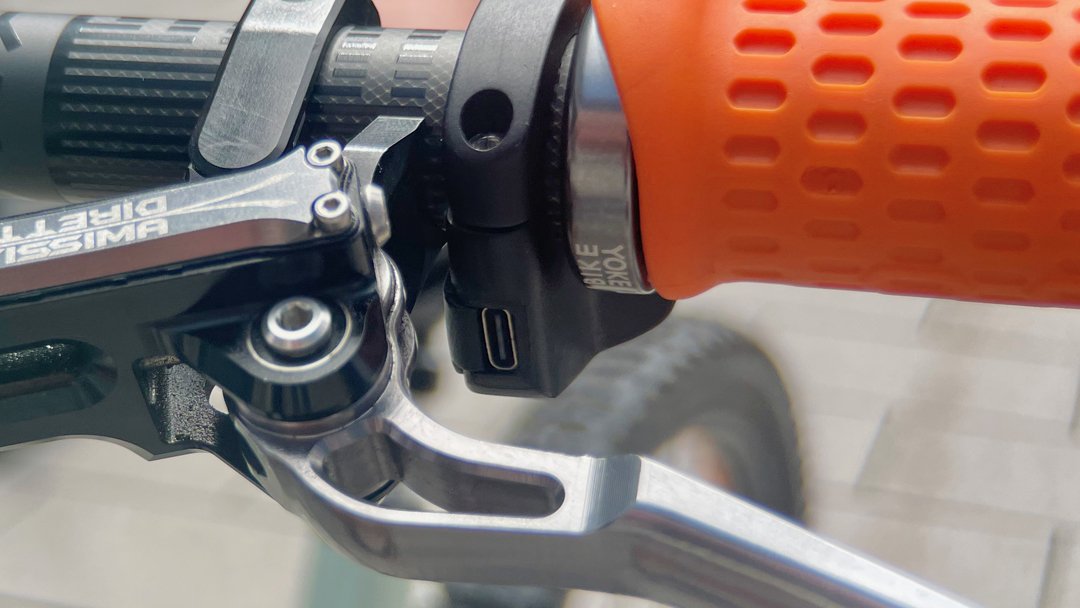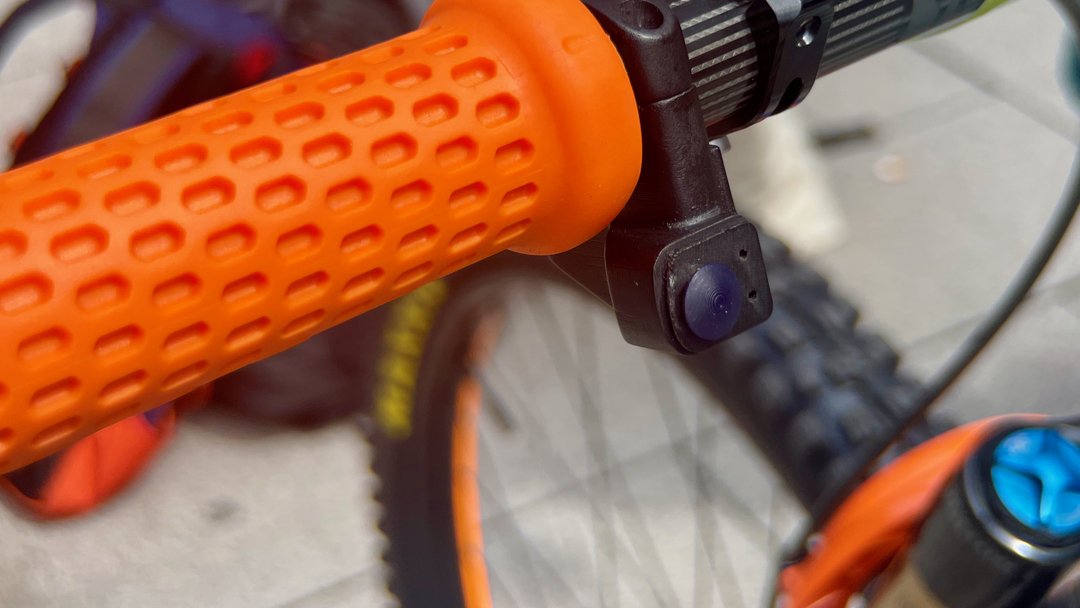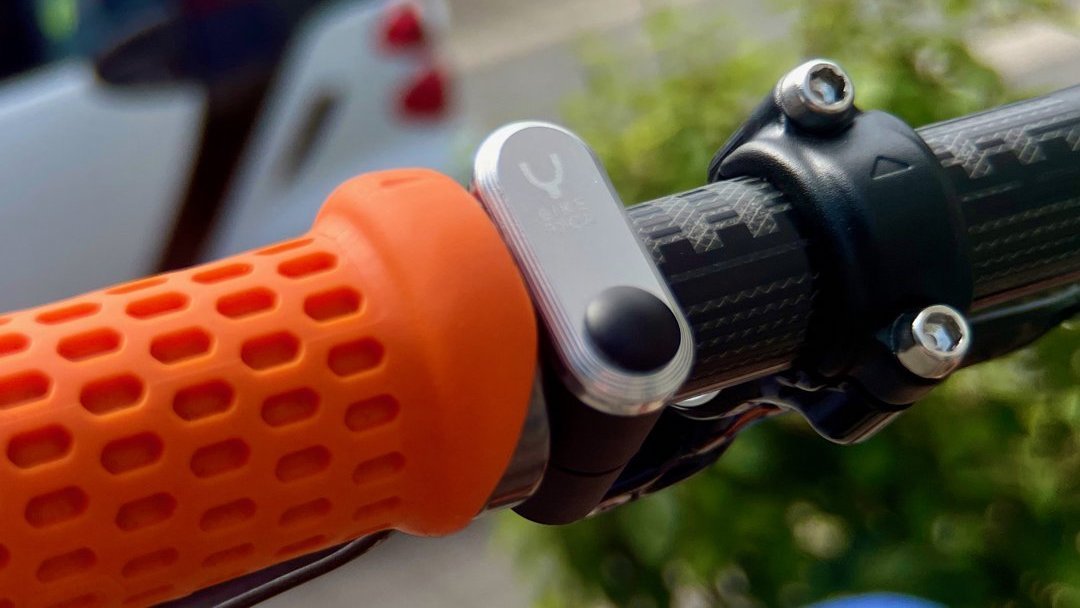 Wireless Remote
The remote consists of a simple button on a collar (designed to stand alone to keep size compact for easy bar placement rather than mate to a brake or shift collar) and two LEDs to indicate charging status and battery level for both the remote and post. The button had a nice feel to it and was easy to find with my thumb - I'm confident it would not take long to adjust to on the trail. Sacki was showing two remotes and I didn't get the story on the alloy one pictured above. He expects the final version to be molded plastic but mentioned he may decide to use aluminum for the top part of the collar.
The electric motor will add about 13mm to the length of the post at each size, however BikeYoke is working on shaving a few millimeters of stack height from the clamp area, so the net increase will be closer to 10mm. Weight is expected to be less than a standard Revive due to weight savings realized by eliminating cable, housing, and clamping hardware.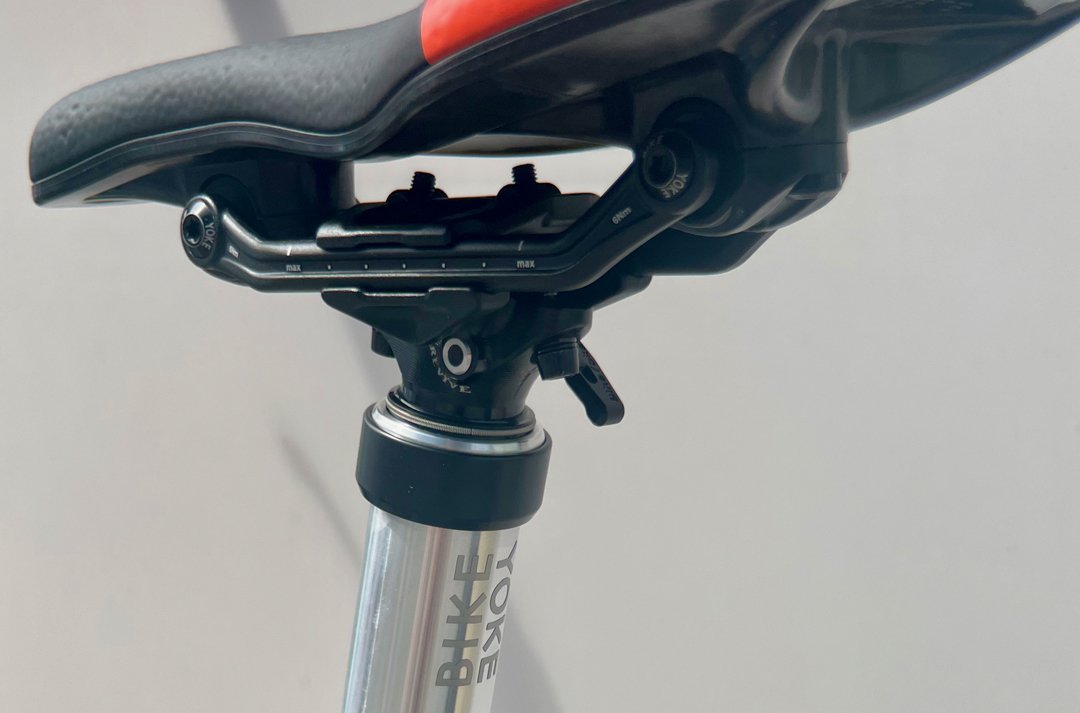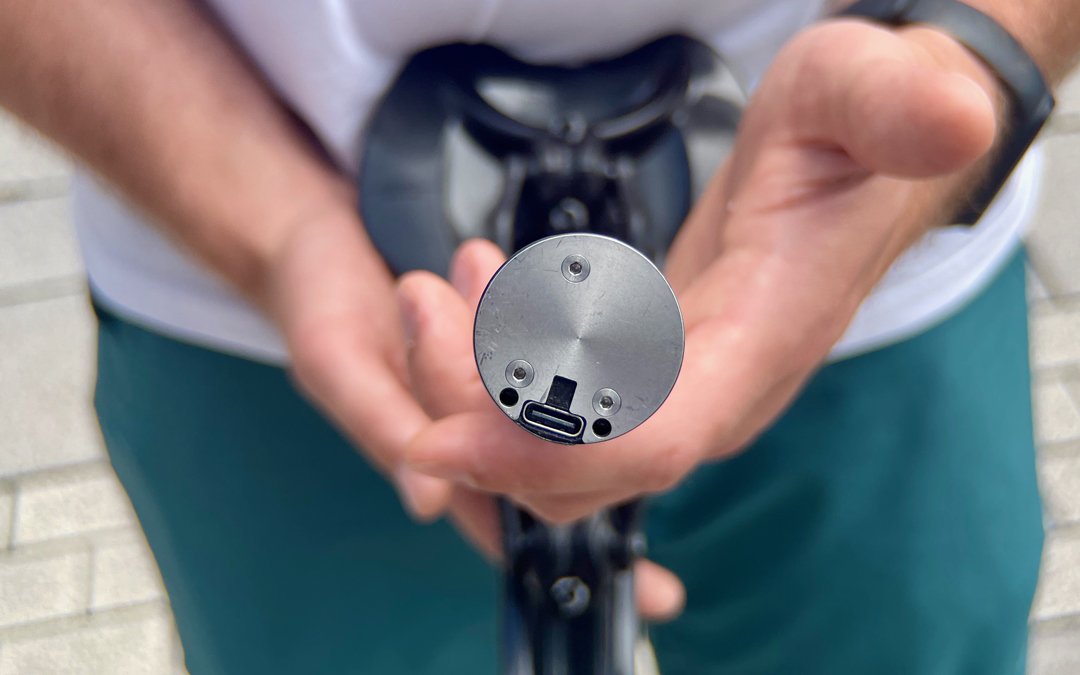 Battery and charging
The remote and post will both have li-ion batteries and both units will charge by USB-C, making that process simple and opening up direct wiring possibilities as well as the ability to charge on the run (and not to worry about coin cell batteries or losing batteries off the back of your post). The post will need to be removed to be charged since the charge port is at the bottom of the post. Sacki says charging will only be needed every 2-3 months, however Revives are so reliable that owners often don't remove them from the frame to be serviced for several years which can lead to posts seizing in the frame. That won't be an issue with the wireless Revive.
Sizing & Pricing
Since this new post is based on the Revive, you can expect all of that post's size options to be available: from 125 - 213mm dropper lengths and post diameters of 30.9, 31.6, and 34.9. No word on the 27.2 but I'll check and update this article when I find out.
Update on pricing estimate: Cost isn't finalized yet but expect pricing to be significantly lower than SRAM AXS Reverb, which currently retails at about 800 euros - Sacki didn't want to confirm yet but you can likely expect the BikeYoke wireless dropper to come in at more than 150 euros less than AXS Reverb.
Potential buyers will have to weigh features and benefits vs value, but if you want a wireless dropper longer than 170mm, this is the only ticket until SRAM brings out v2 of their post.