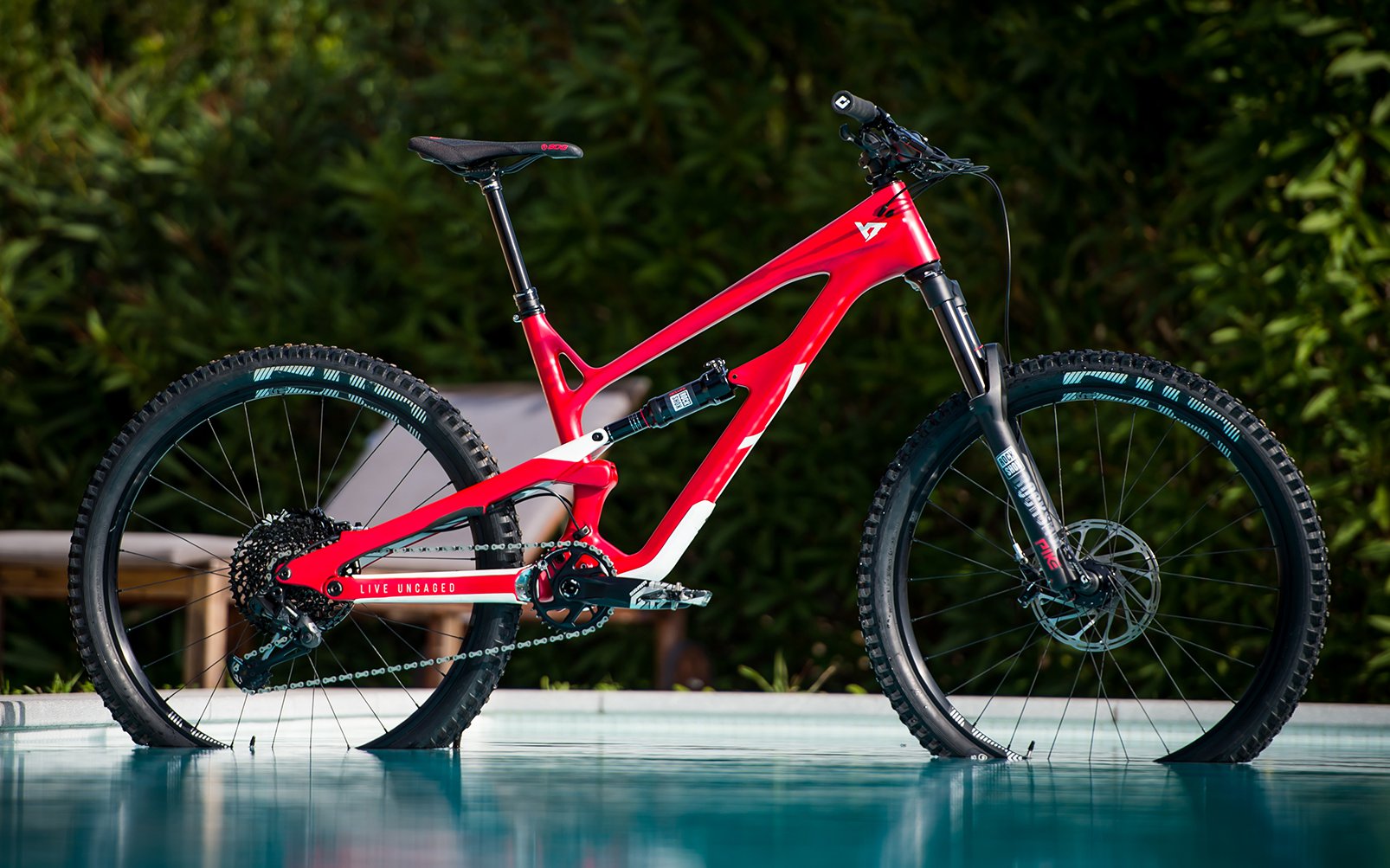 The New 2019 Jeffsy in 27.5 and 29
Introducing the 2019 YT Jeffsy MK II (Ridden in Portugal)
When I heard the name Jeffsy, when the original model was released, I remember thinking something neutral like WTF? It sounded like the name for someone's snot-nosed little brother, or the family poodle. The story is a little different though. When YT was doing research to make sure the original Jeffsy 29 didn't ride like a 29er, they spent time in England with several journalists. The discussion centred around a bike that would never let you down no matter what sort of riding you were doing, and the discussion turned to friends. The Brits talked about a mate of theirs who was always up for a beer, or a ride, or maybe a road trip; his friends call him Jeffsy. Not your average mate; a superstar.  In the words of Christopher Walken; "But some, a rare and precious few, turn life up to 11 and keep it there." 
And that is the idea behind Jeffsy.
In YT's press materials, aside from Walken's monologue, an intended use isn't given for the Jeffsy. They call it a trail bike but it has more travel than most, the 29er with 150mm front and rear and the 27 with 160. So who exactly is the Jeffsy for? Is it a downhill rider's XC bike? An enduro bike for less challenging events? 
To understand Jeffsy you have to get a handle on the YT line. Jeffsy's big brother, the Capra, is indeed a big bike, designed to tackle the nastiest enduro course or some of the ridiculous lines Brett Tippie continues to ride. There was a nasty move in Portugal that Erik Irmisch, one of YT's team riders, was contemplating and he said, "I would do it on a downhill bike, or the Capra." In terms of travel the bikes aren't vastly different; the Jeffsy is 150 per end (although it often feels like less in the rear) and the Capra is 170, but the Jeffsy isn't intended as a more adaptable all mountain or enduro bike, it's YT's answer to a trail bike. YT could have tipped the head angle back to 65º or even slacker, but it's a more measured 66 in the 'super low'* position. This is a big, capable, adaptable trail bike. In the context of YT's incredible ad campaign (Christpher Fucking Walken!) it's a bike that knows "what's in your soul, your heart, your mind." So that's pretty impressive.

*the two choices are low at 349mm and super low at 341mm which is the lowest of any 29er I compared against.
In that light, when I say the Jeffsy feels like it has less than 150mm of travel, I mean it as a compliment. The rear end is progressive in the YT mold which means when it comes time to get it off the ground or to swap lines, Jeffsy is keen. When the photographer asks you to pop off the drop you were happy to just survive, Jeffsy has your back. When it comes time to pedal up and do it all again, Jeffsy gives you a push. But that 150mm comes in handy when things get rough or you launch something. 
A press camp in a foreign land is always a challenge. I had two days to figure out how to, a) ride on the bony loose Algarve terrain and b) set up a bike that isn't just new to me but new to the world. As it was my first runs were shaky. I was even having trouble keeping up with the photographers wearing their photo packs. Part of it was not wanting to visit a Portuguese ER and part of it was being unable to forget about the ball bearings on the trail and get aggressive.
That didn't happen on day one. For the first runs the fork felt chattery and stiff. I wasn't getting all the travel or even as much as I needed but damping seemed a problem as well. The fork was slow to react in either direction and chattery. And then I remembered that, despite this being the third press camp round* I was the first rider to saddle up this XL model. The fork simply wasn't broken in. Things started to feel better after round 3 but were still a little stiff. The shape was there and the platform was robust and willing, but I wasn't up to speed and the suspension wasn't dialled. One of the guides suggested I slow down the rear after feeling like I was getting bucked off a small double but otherwise I left the tweaks for day two.
*rather than the gangbangs that some press camps turn into, YT keeps the numbers down to 4 or 5 journalists per session which worked out very well.

In the morning I took the Fox 36 down to 70.5 lbs from 74 (with one token) and added a click of high speed rebound and 3 clicks of low speed. That was better but the rear wasn't quite there either. I bled a little air (I couldn't read the scale on the shock pump I borrowed) but retained the settings and everything began to sing. Finally I was able to stick with some of the faster riders and seeing their lines got me really going. I became a little more dynamic on the bike, took higher entry lines to corners and got out of my own way. This was when Jeffsy's appeal became clear. Toward the end of day 2, when everyone except the irrepressible Erik had decided to call it quits, I was eager to continue; it's hard to stop when every lap feels better than the previous one.
We rode sections that were nasty, and many areas that were precarious because of exposure, but most of the trails were technical without being very difficult, so I'm not in a great position to talk about how the Jeffsy would handle a long, steep, natural trail like those found in Whistler, Squamish, Pemberton and on the North Shore. I'm optimistic based on those more challenging sections, but more research is needed. I can tell you that it can take a hit, and the few drops and gaps I rode may have approached the limit of my skills but Jeffsy didn't break a sweat.
One of my favourite elements of Jeffsy is the drivetrain spec. It's becoming increasingly rare for product managers to creatively navigate the friendly stranglehold SRAM currently has on high end bikes. To get around this YT decided on an XTR rear 11spd detailleur, shifter and chain matched to e*thirteen's 9-48 cassette, which delivers an unmatched 511% range. The rumblings suggested Shimano didn't love this arrangement and SRAM was likely less impressed. The good news for riders is that this is the sort of move that keeps prices down with very little cost in performance. Shifting wasn't as flawless as Eagle or XTR 12 spd when downshifting under power, but in most situations it was very good. But it will be truly appreciated when it comes time to replace a cassette, chain or rear mech because you won't have to pay the Eagle or XTR M9100 premium.
What's New?
I never rode the original Jeffsy so I can't compare personally, but I can relate what I was told. One of the biggest changes was an increase in anti-squat to improve pedalling performance. We didn't pedal much, and while it felt great when we did, more time on the bike is needed. The travel has increased by 10mm for both wheel sizes to 160 and 150 for 27 and 29 respectively and material was added to the head tube area in an effort to improve stiffness, which indeed felt very good. Other details include an additional seal which is said to increase pivot bearing life by 100% and improved service convenience with one-sided bearing and bolt access for the main pivots and shock mounts, developed with input from the DH team mechanics. In terms of spec on the model I rode the fork went from the Fox 34 to 36, perhaps signalling an expanded intended use.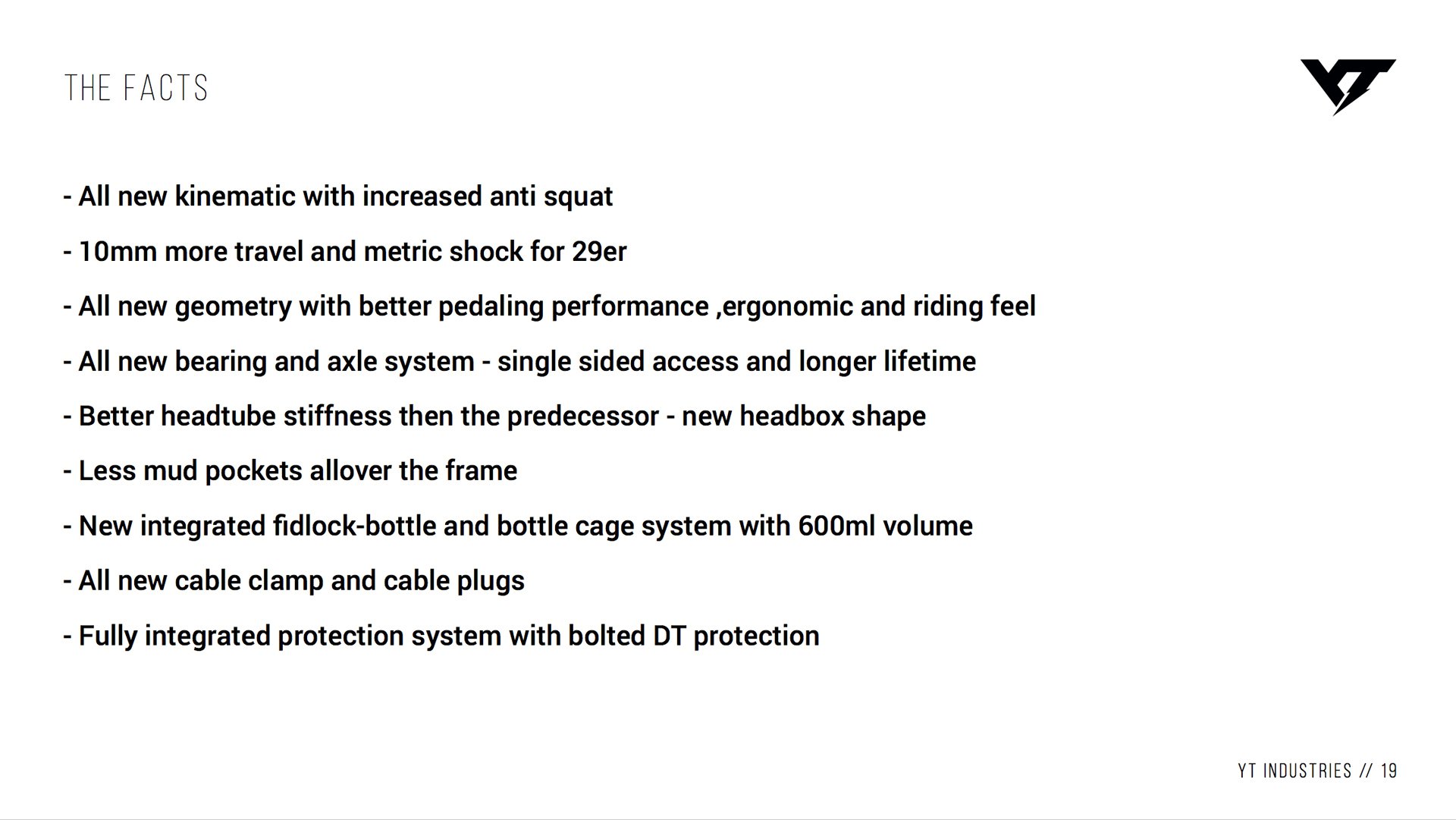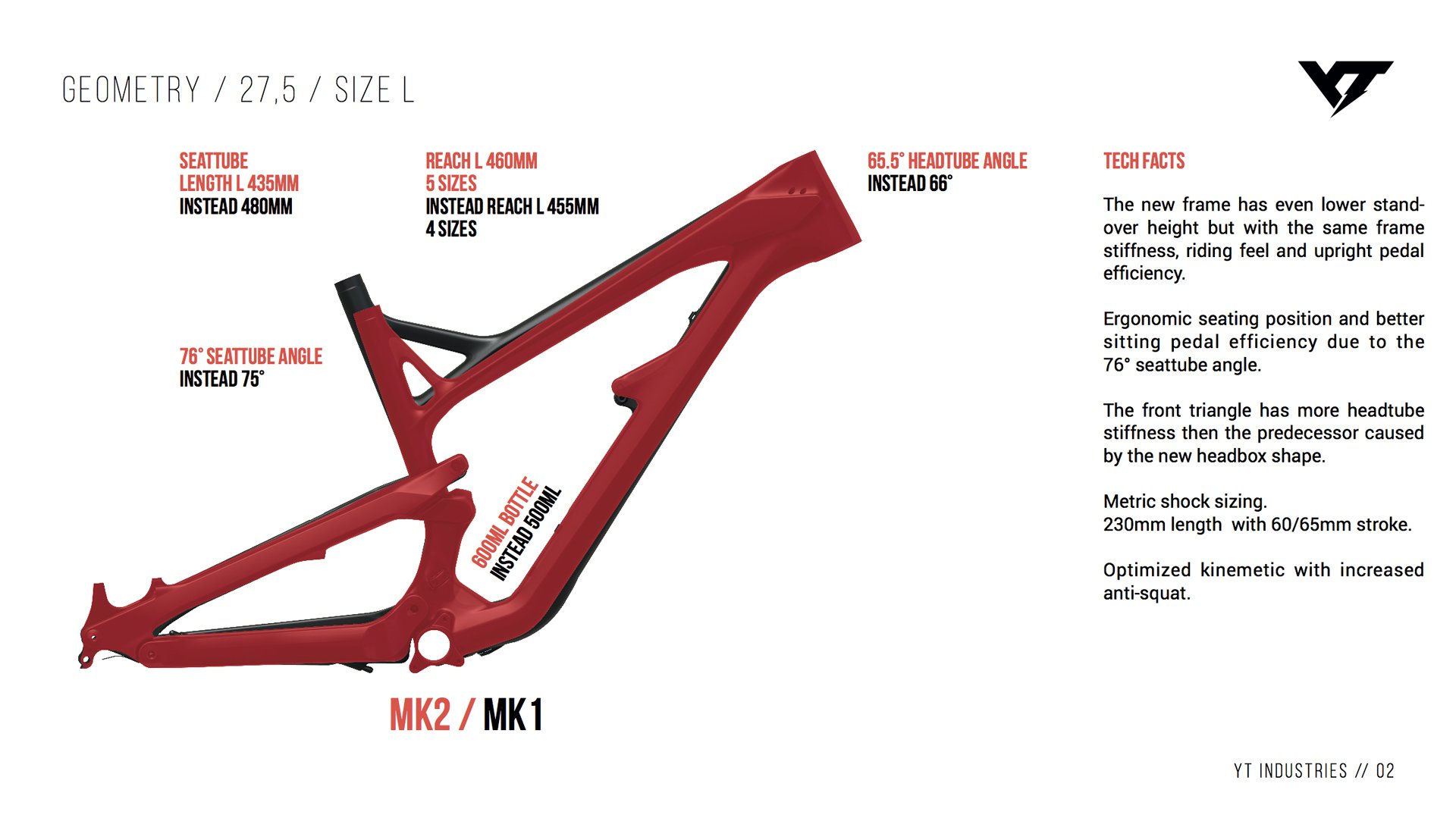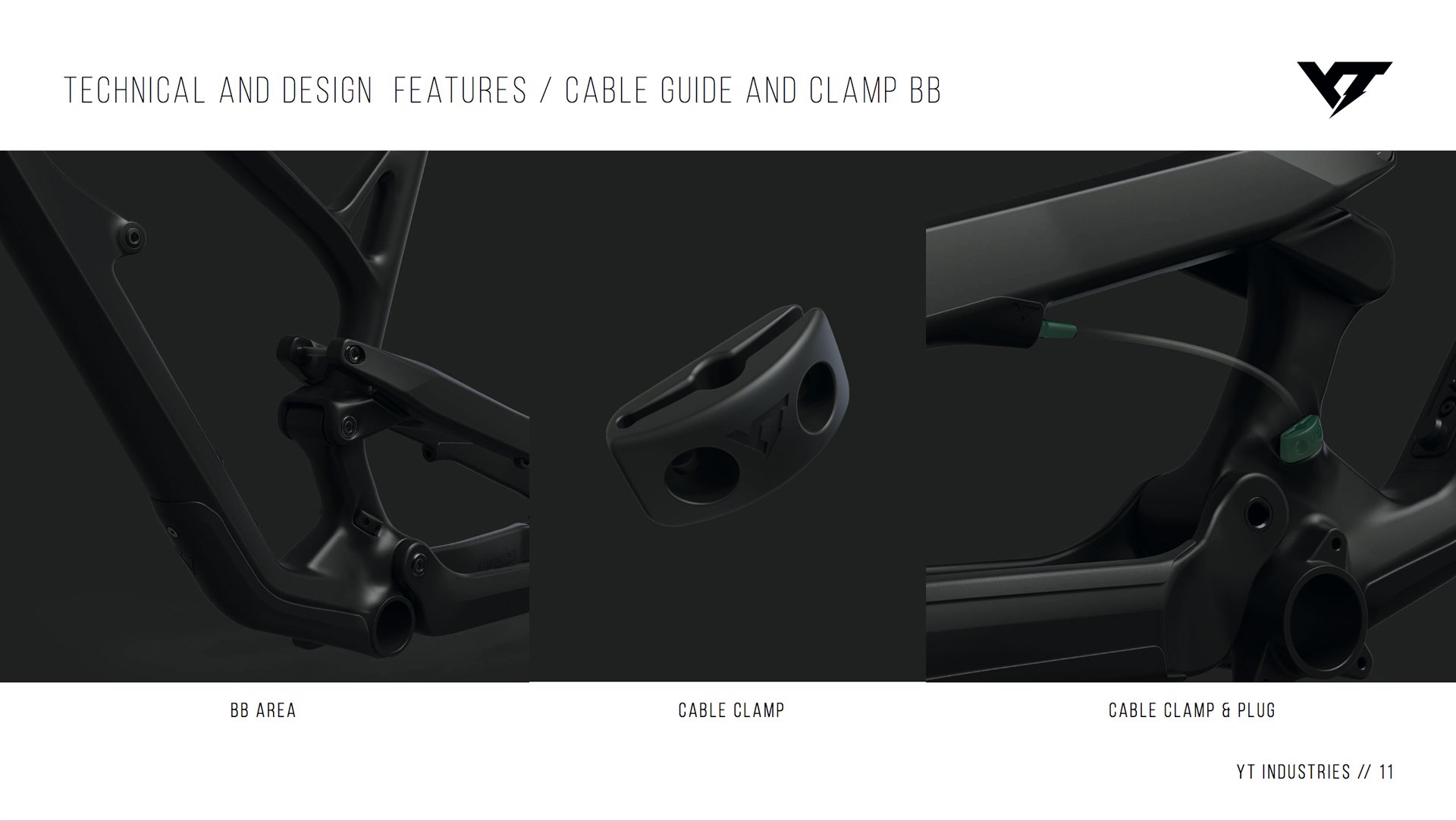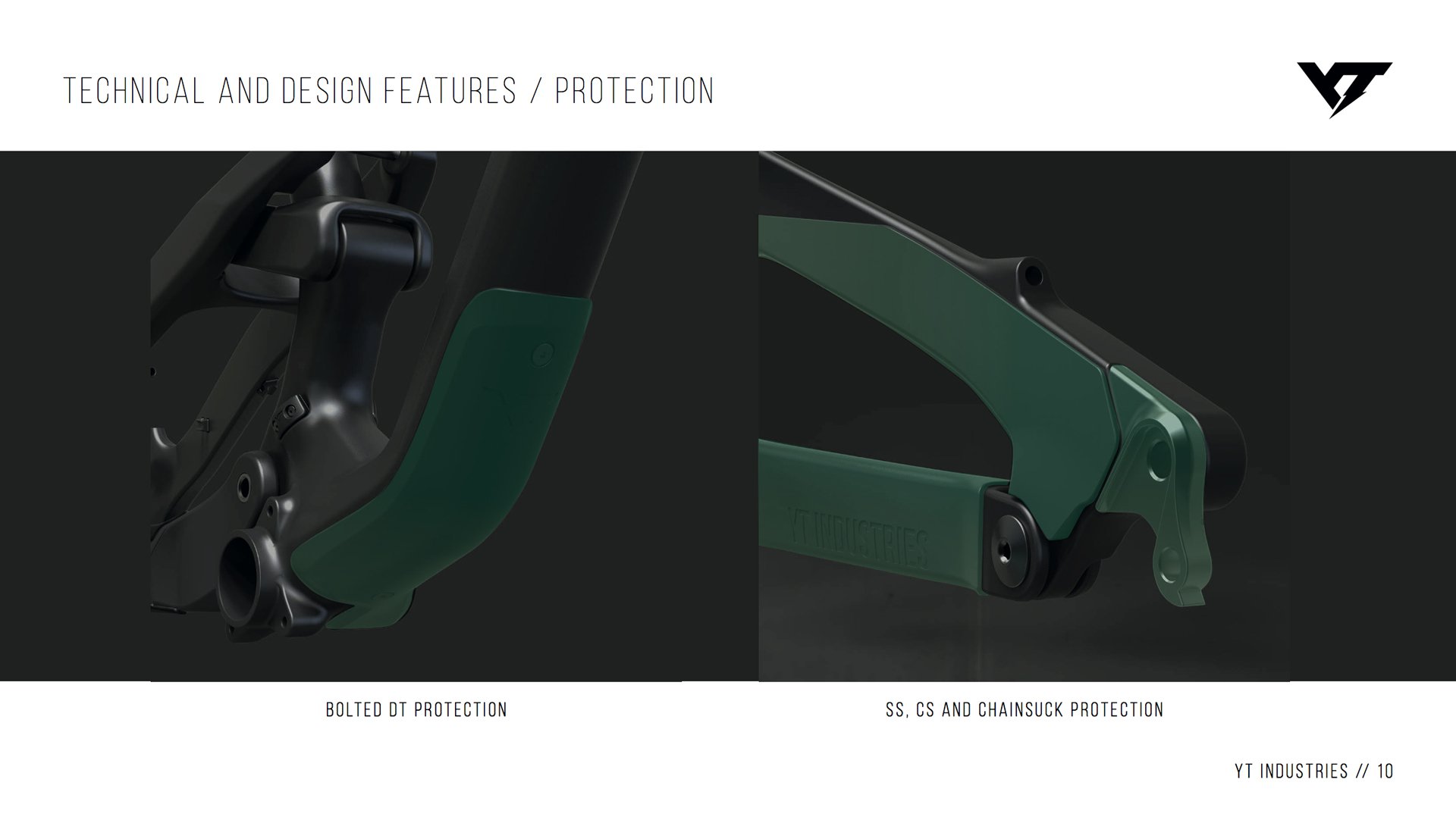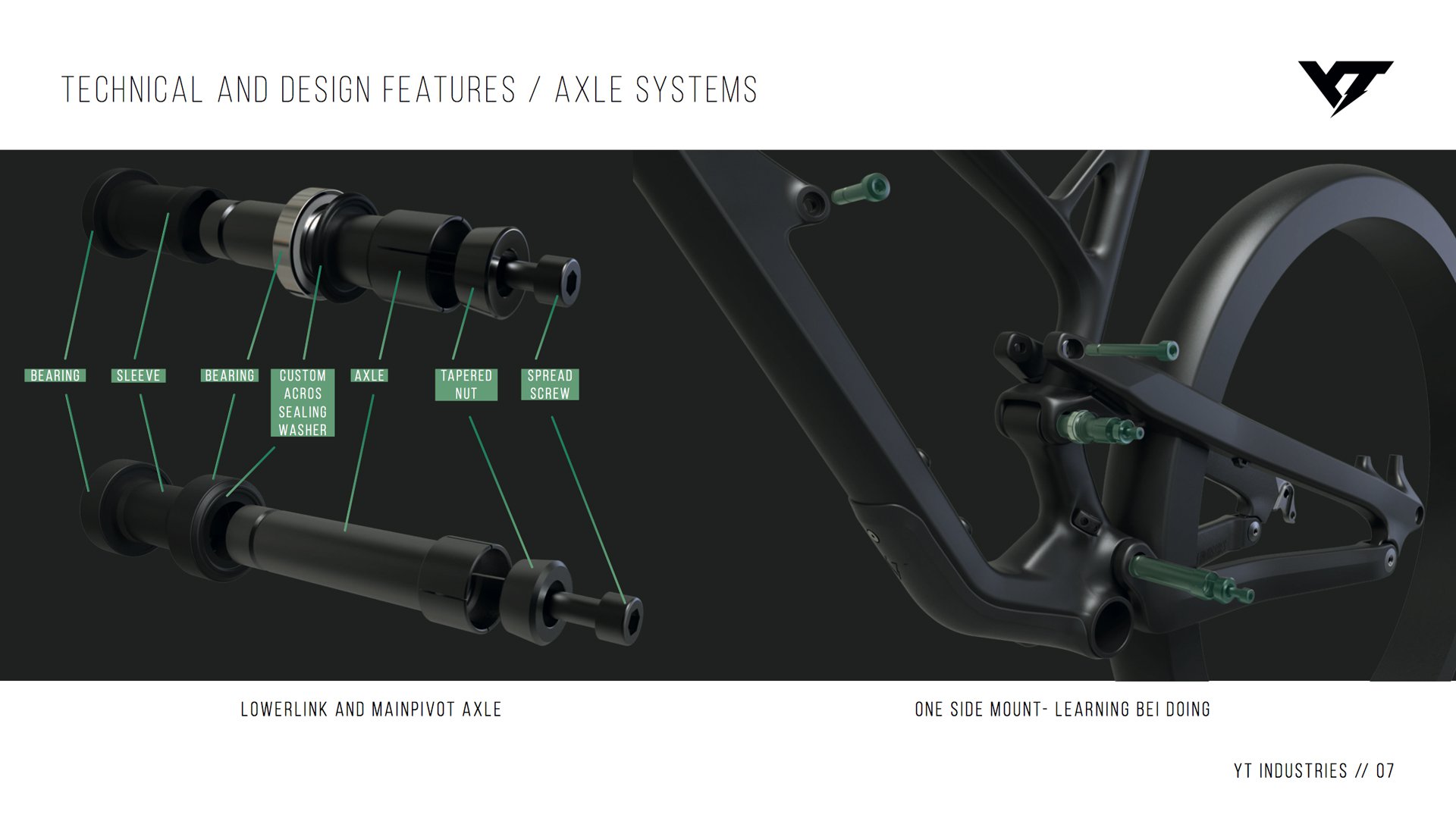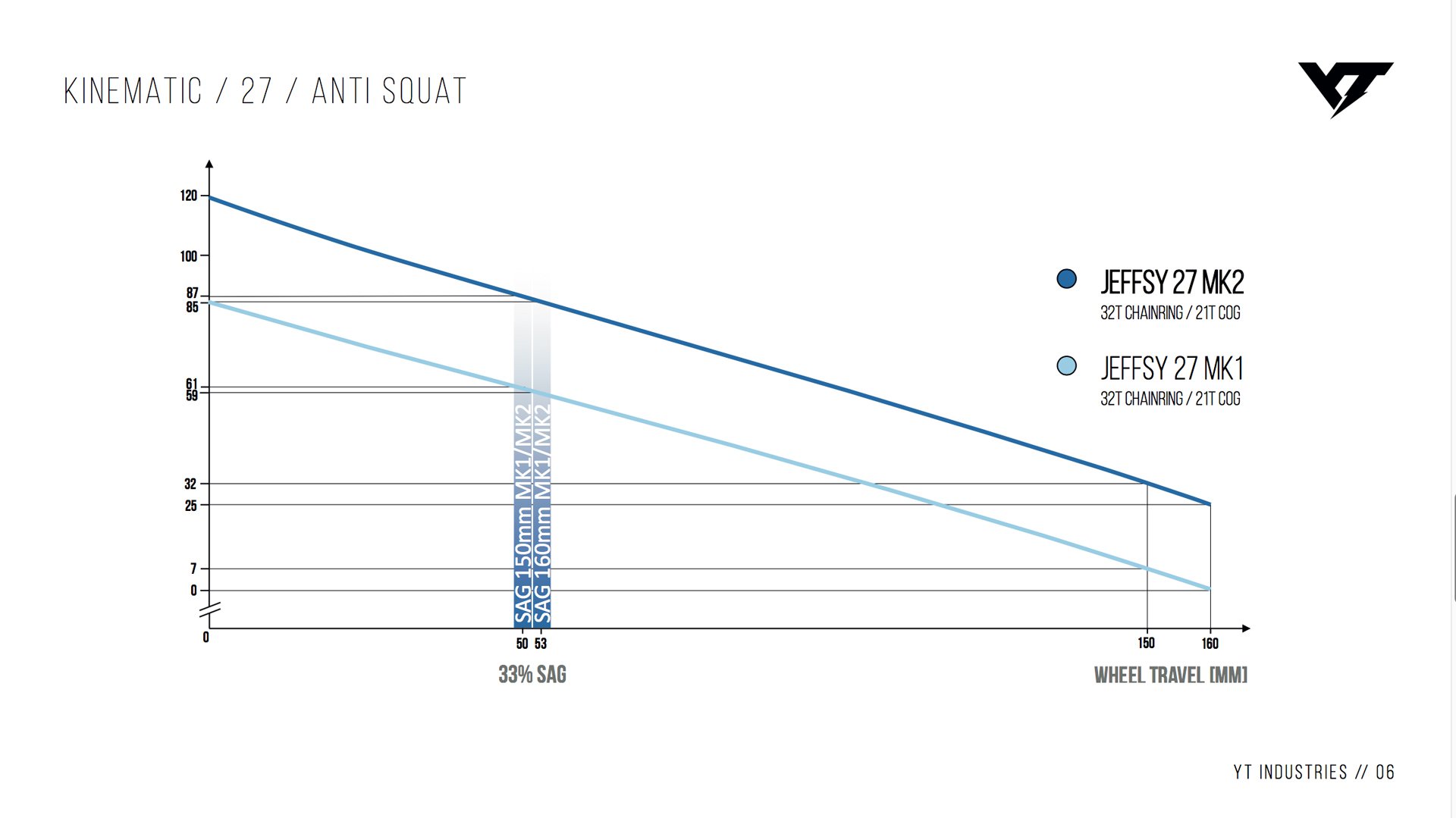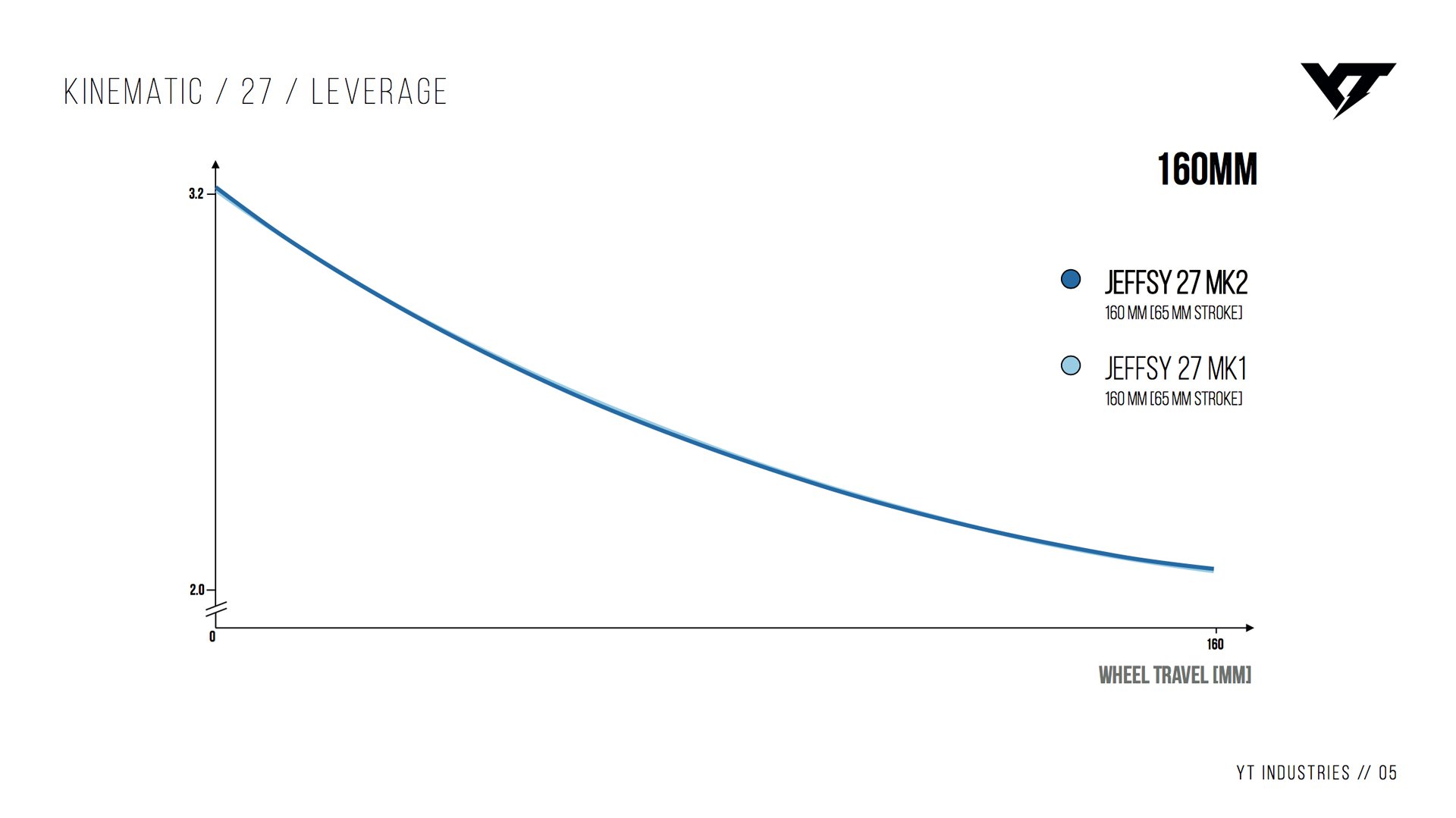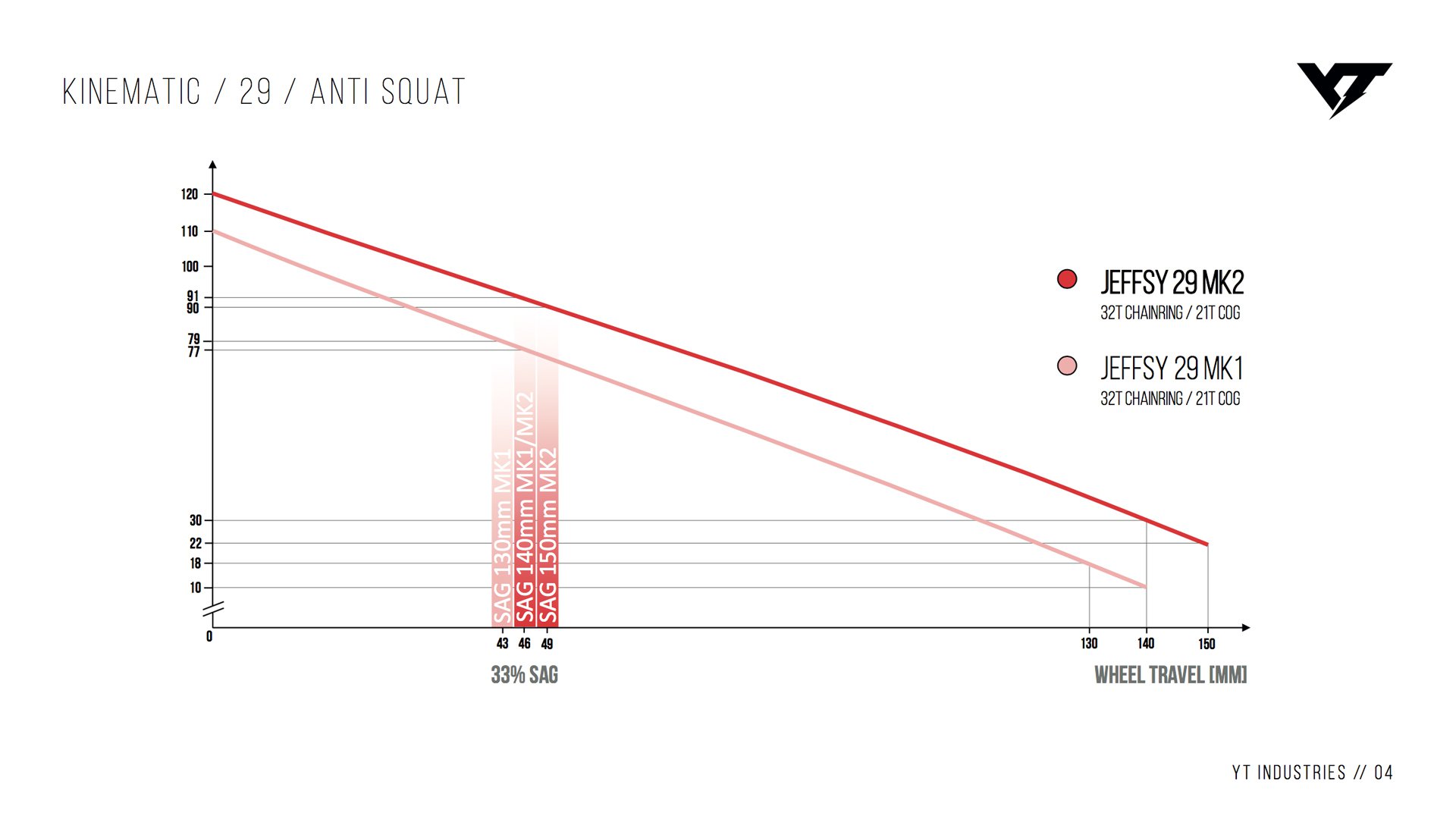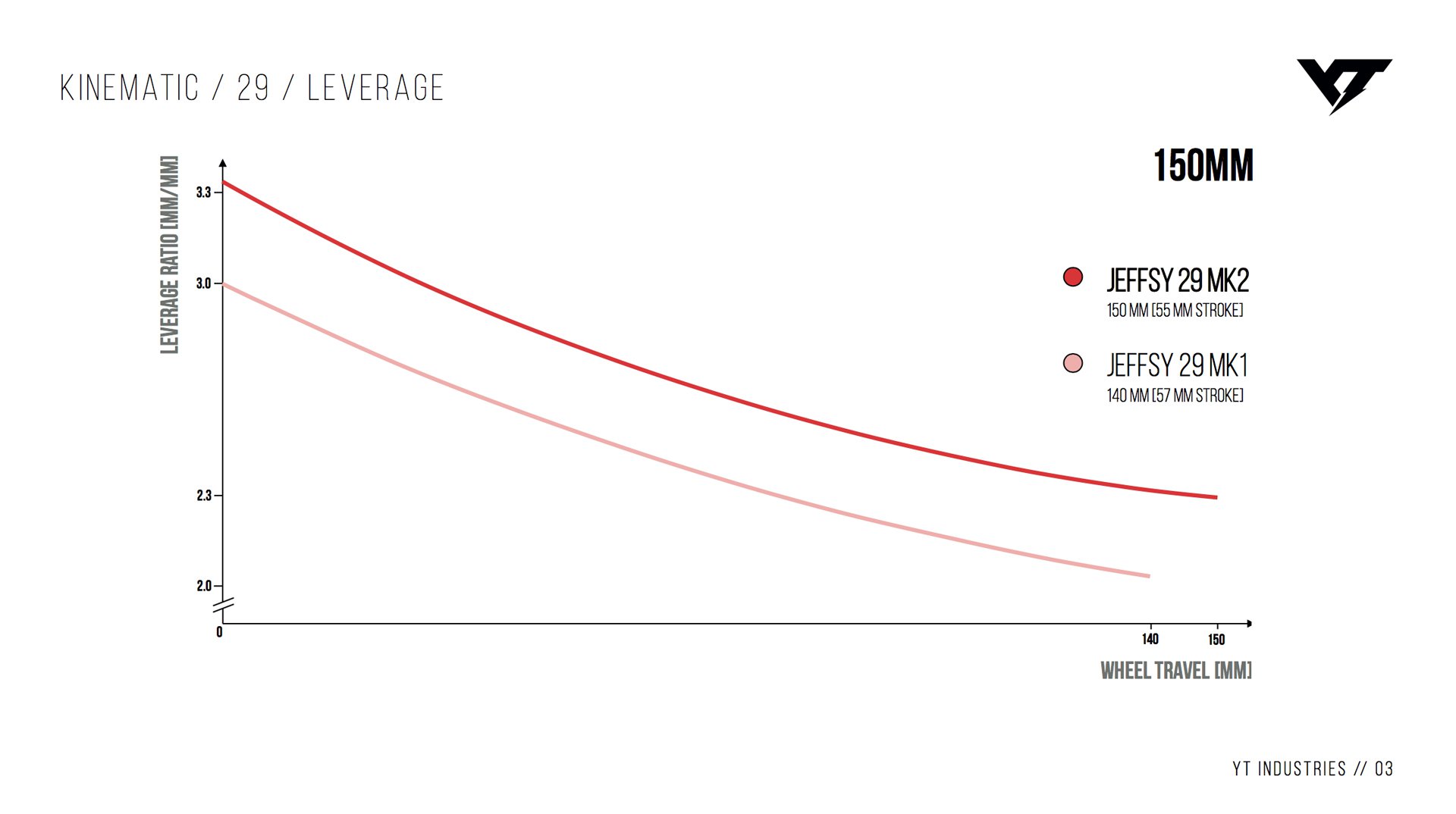 The sizing has been executed quite differently than most brands. The MkII Jeffsy has increased stand over and shorter seat masts across models so that the size you ride isn't limited by your height or the length of your legs. Within reason a shorter person can ride a larger frame with a 175mm dropper and still get full extension and stand with both feet on the ground. The 490mm reach of the XL CF Pro Race model* is the longest I've ridden but the 77º effective seat tube angle (77.5 in the steeper, higher setting) made it very comfortable climbing. It was slightly less comfy when seated with saddle down because I felt pushed forward but that is a rare situation for me and certainly something I could endure painlessly. 
Overall the geo felt bang on for the terrain we were riding. It's possible that I'd be more comfortable on something slightly slacker for steeper or faster and rougher terrain, but 66º in the slacker setting combined with the 44mm offset fork setting felt great where we were riding.
*It's worth noting that the geo changes slightly from model to model. The CF Pro (not CF Pro Race) model in XL has a 494mm reach . There are charts for each below.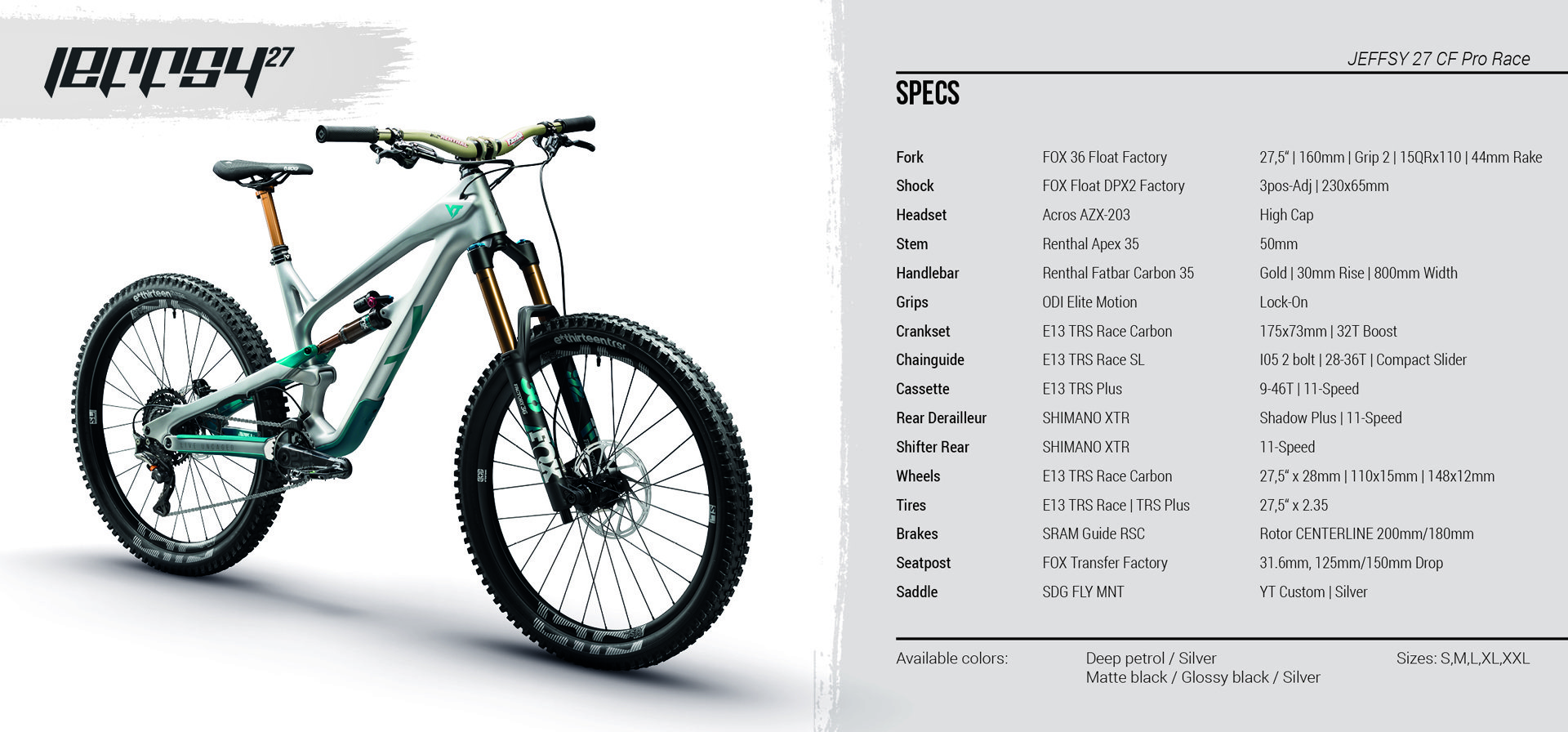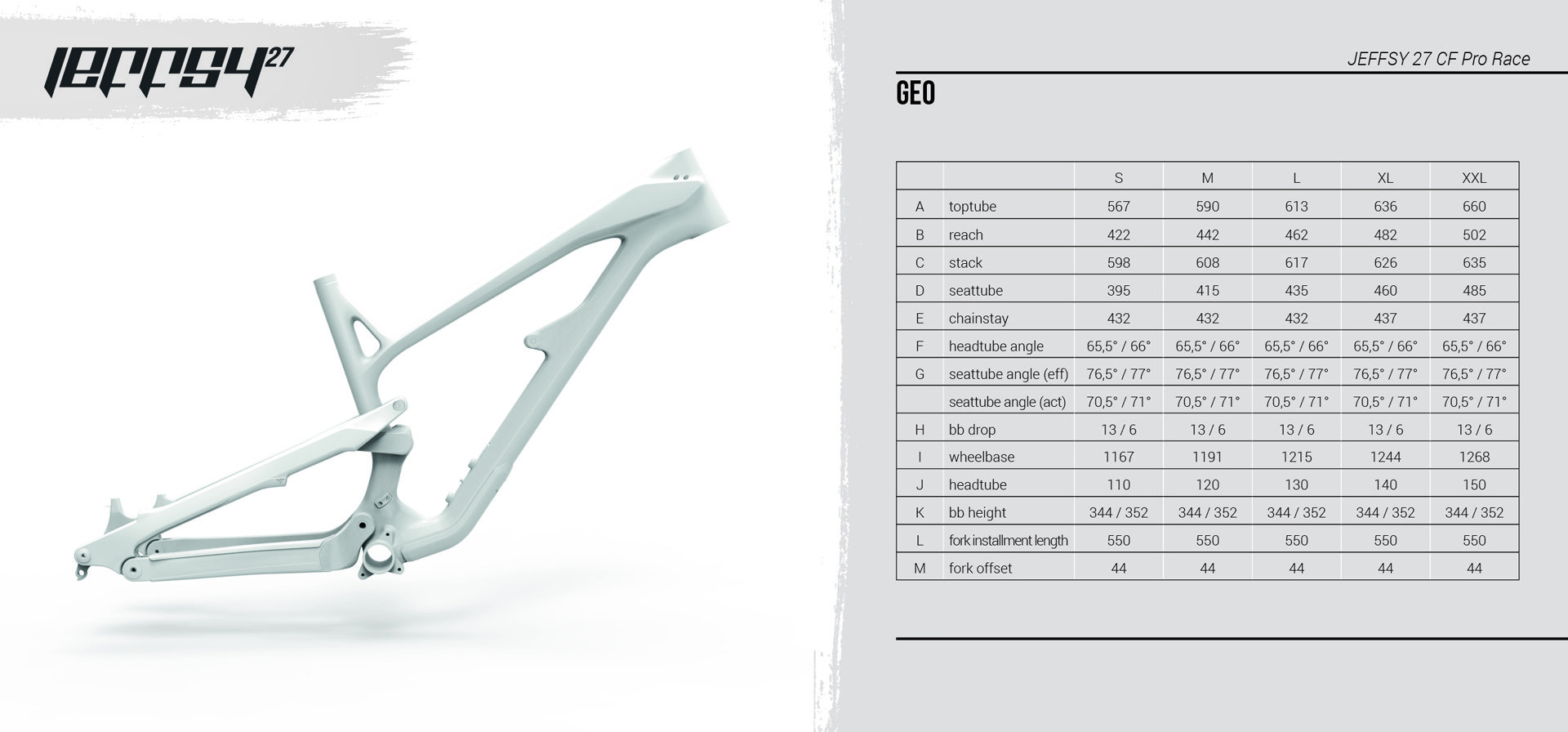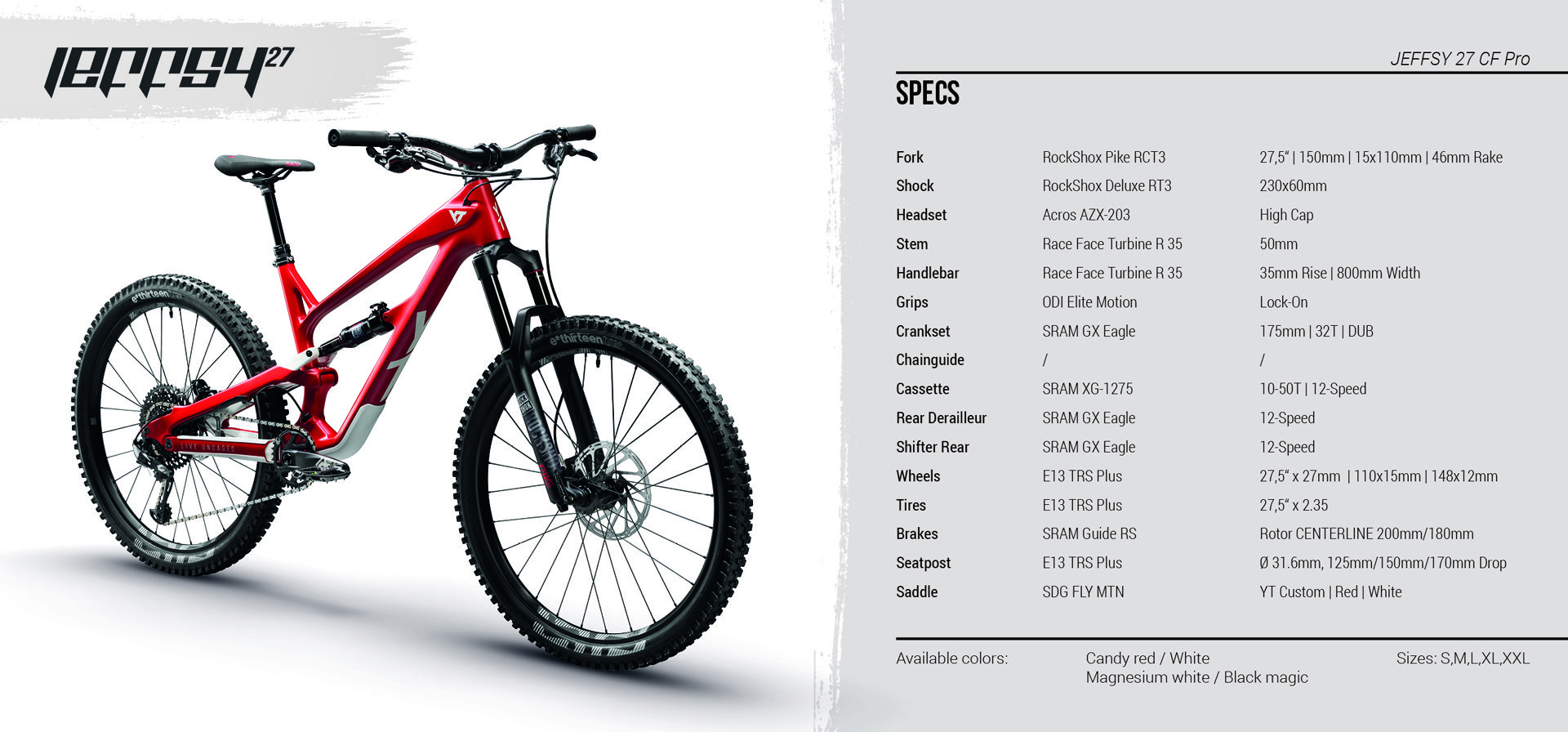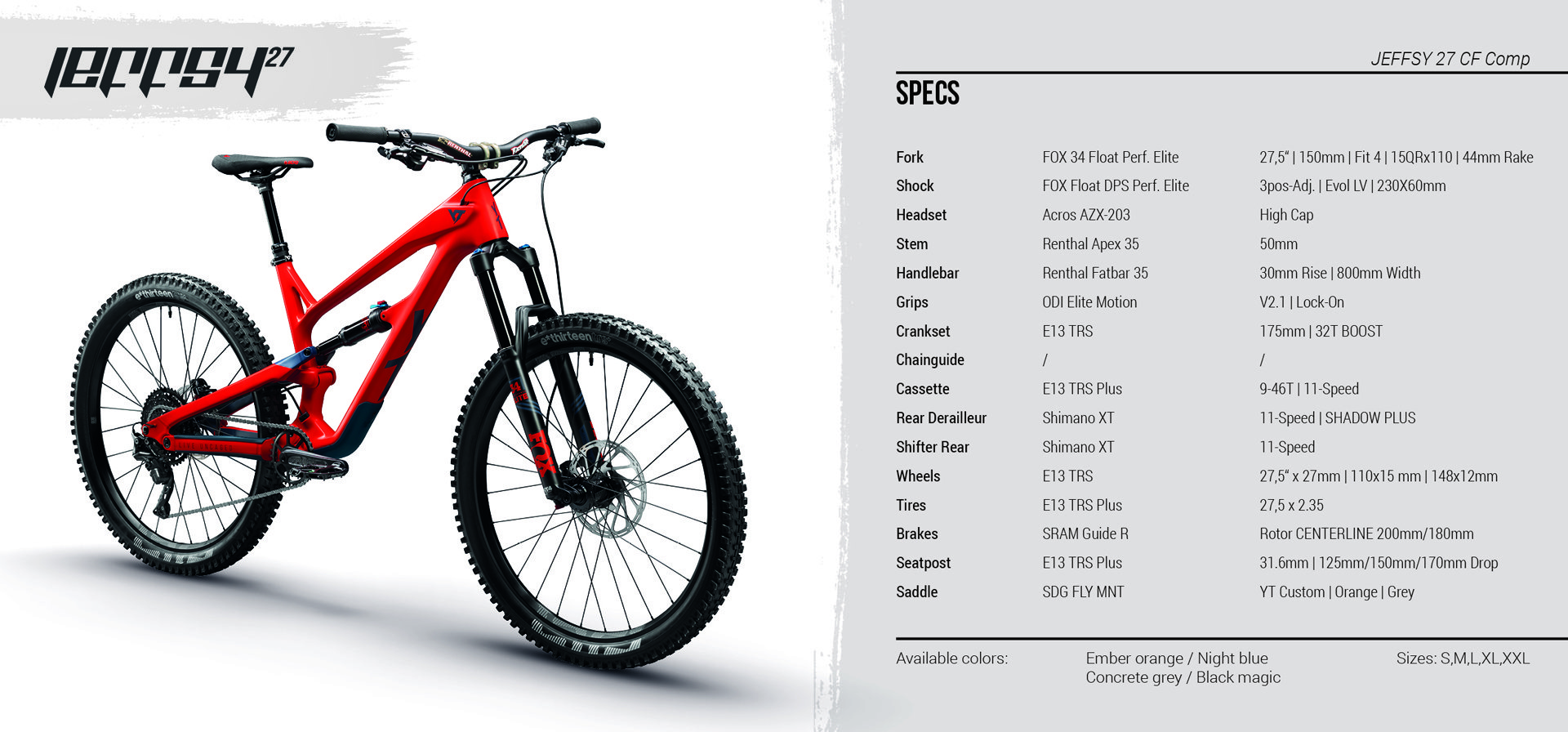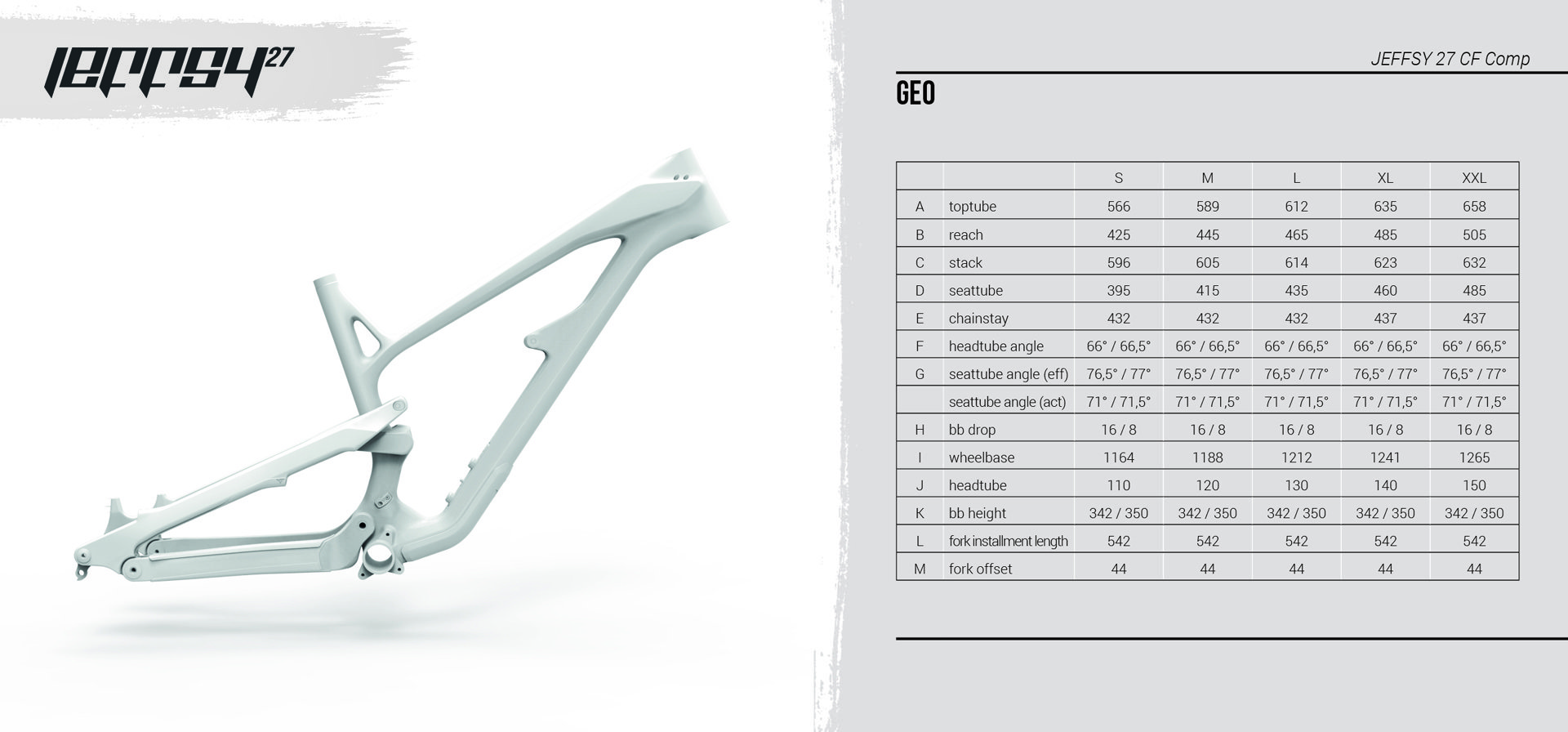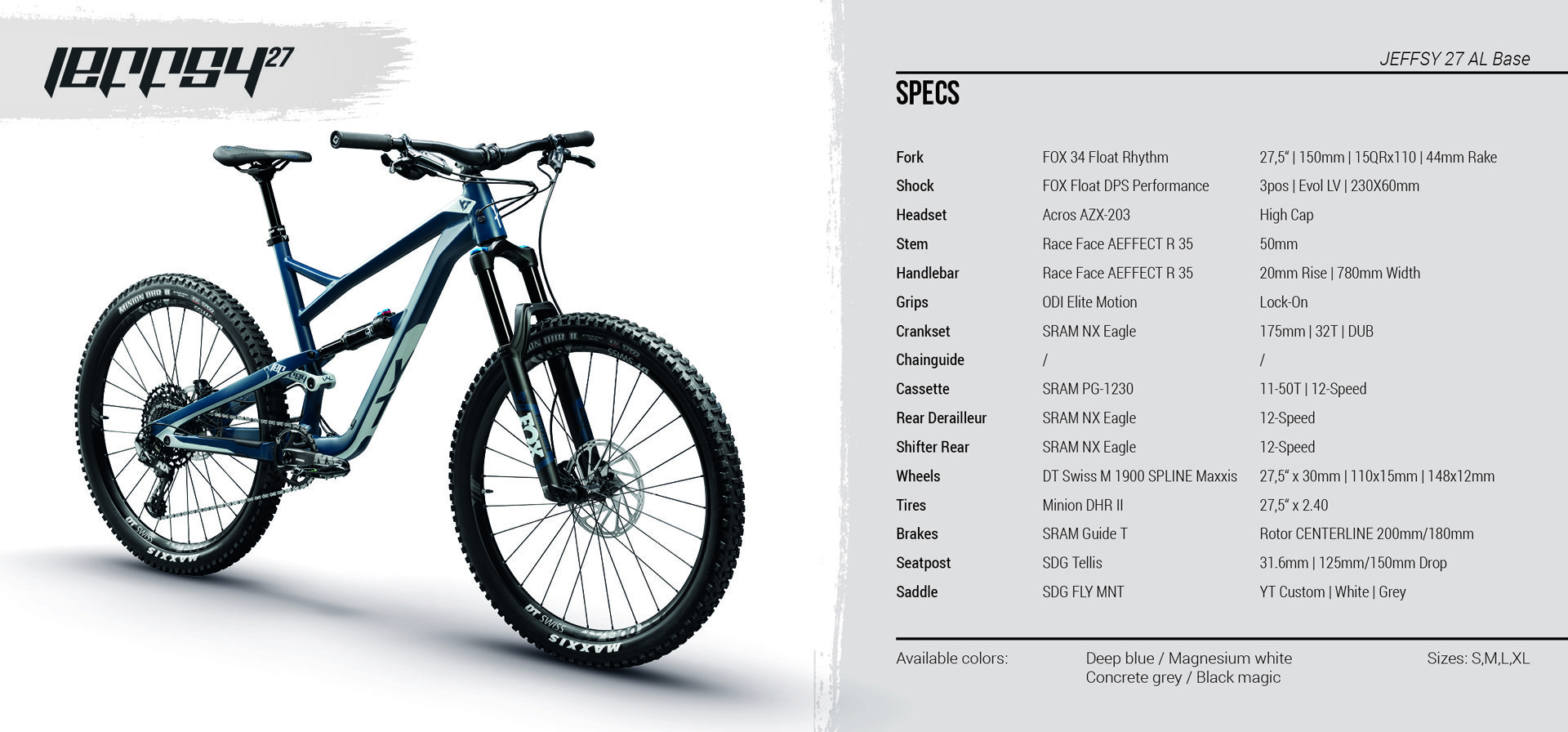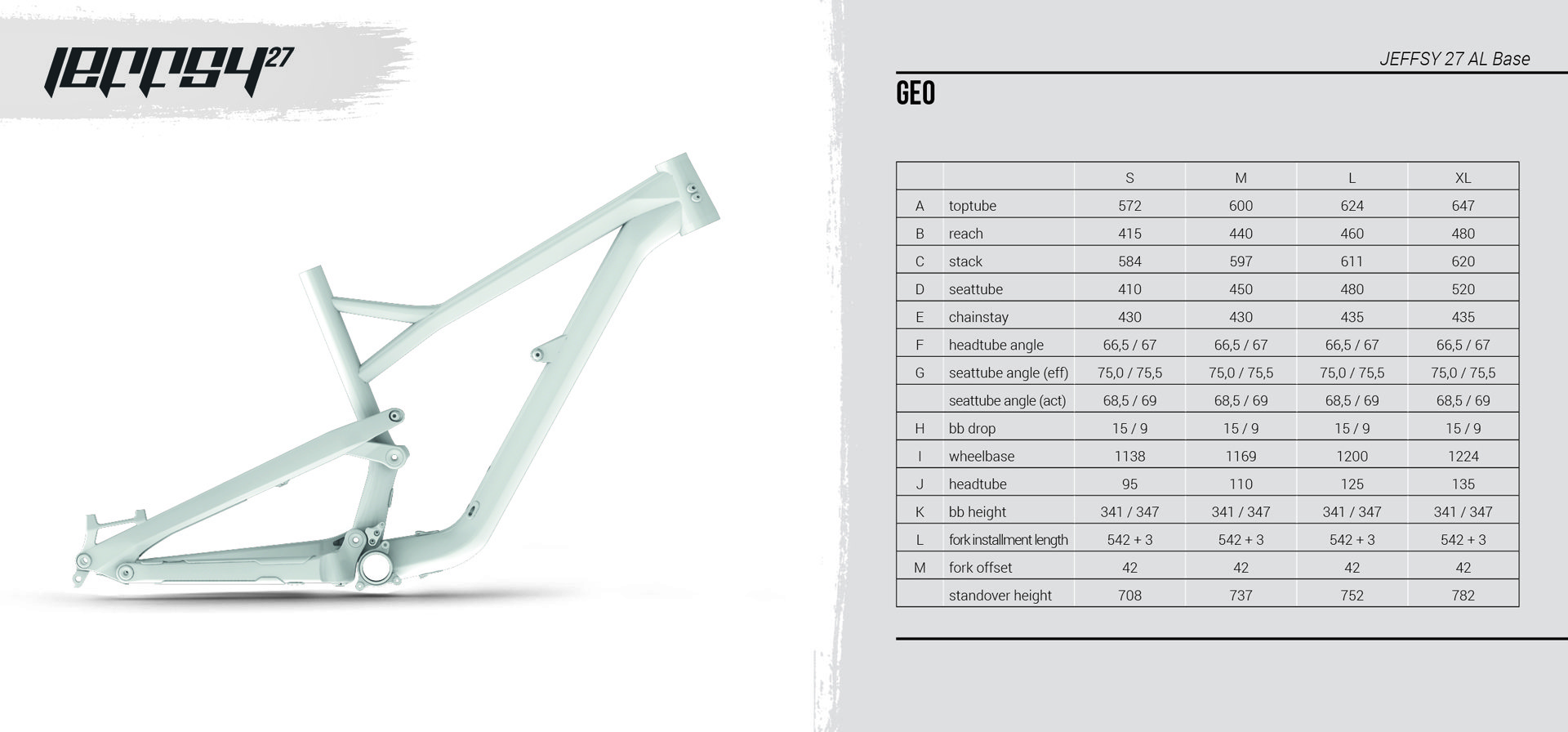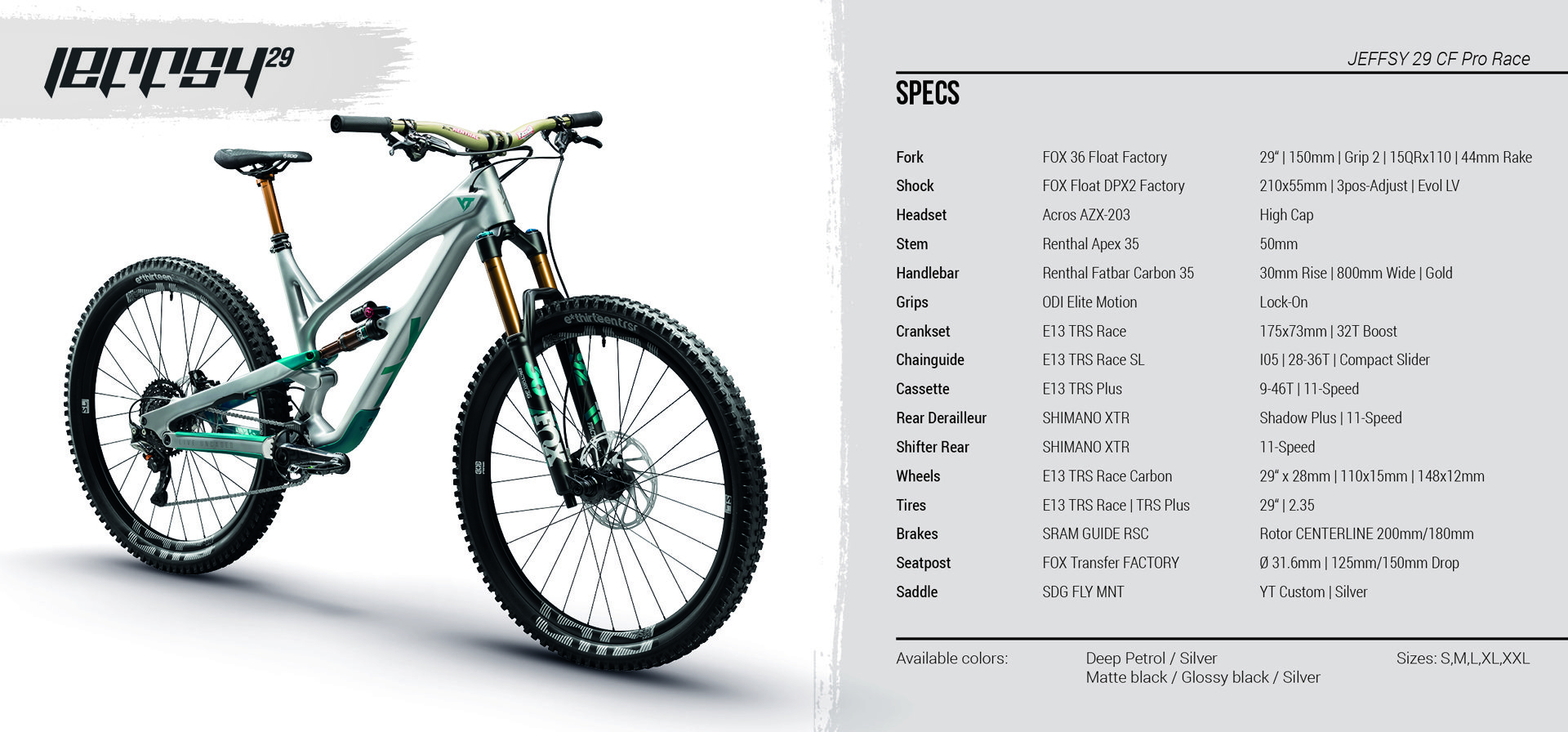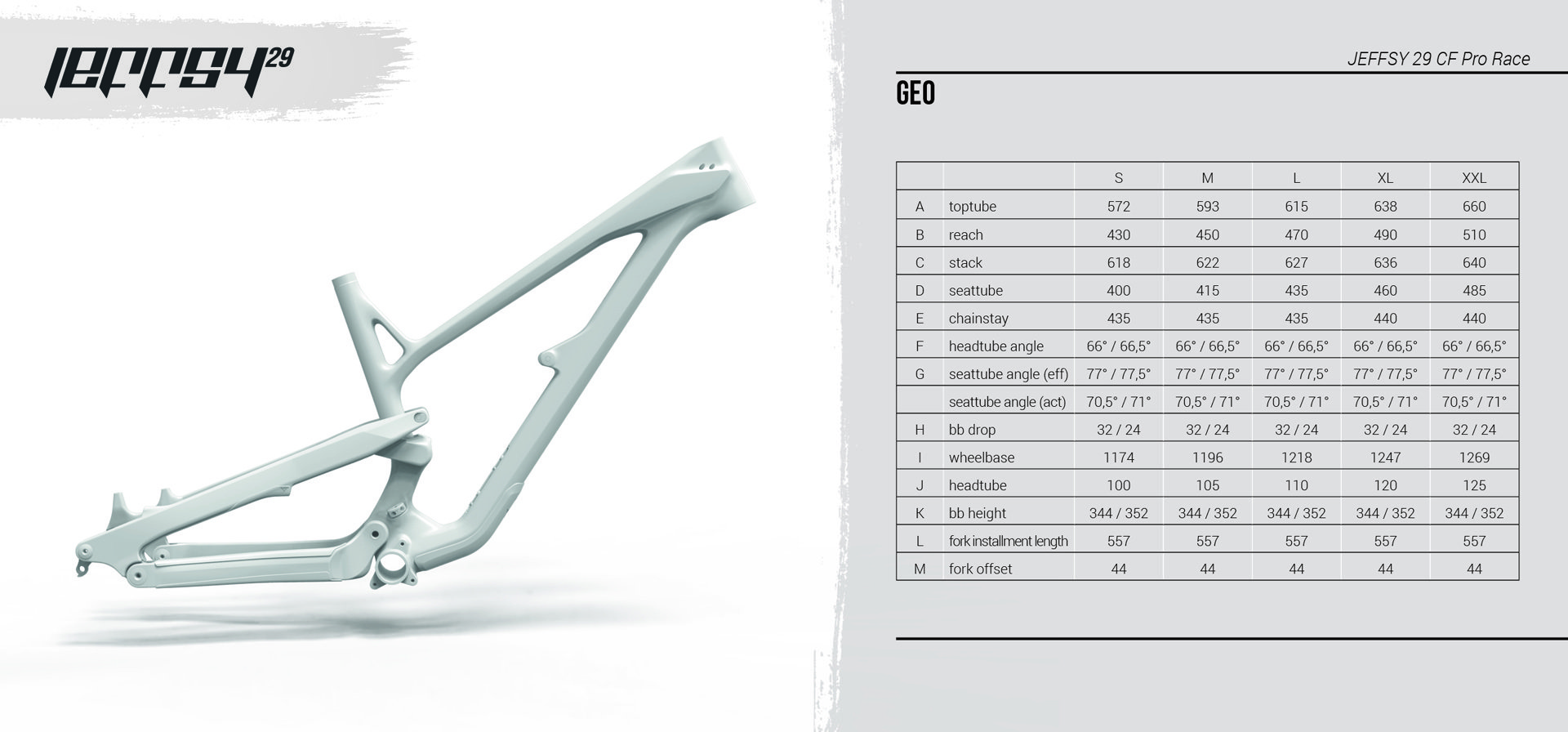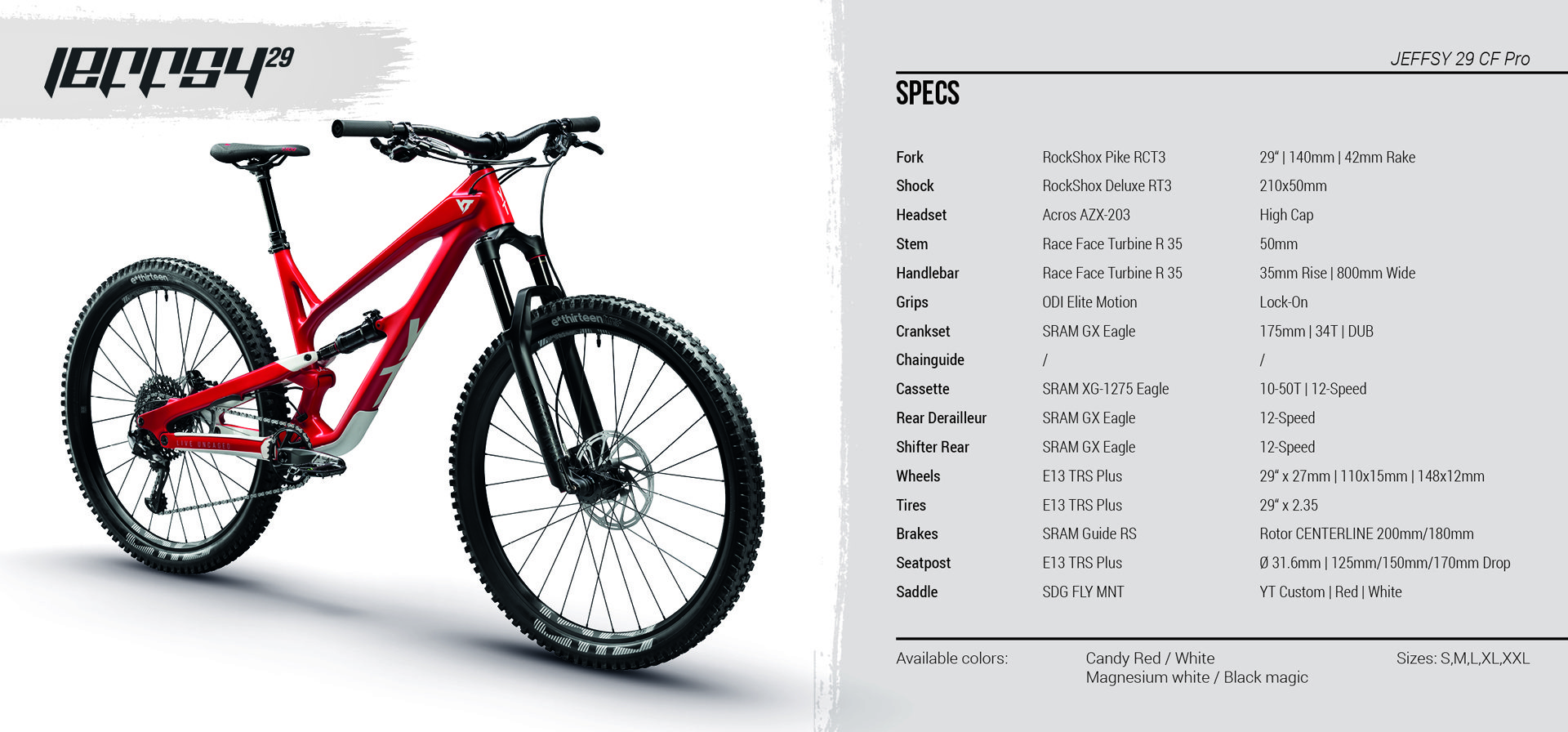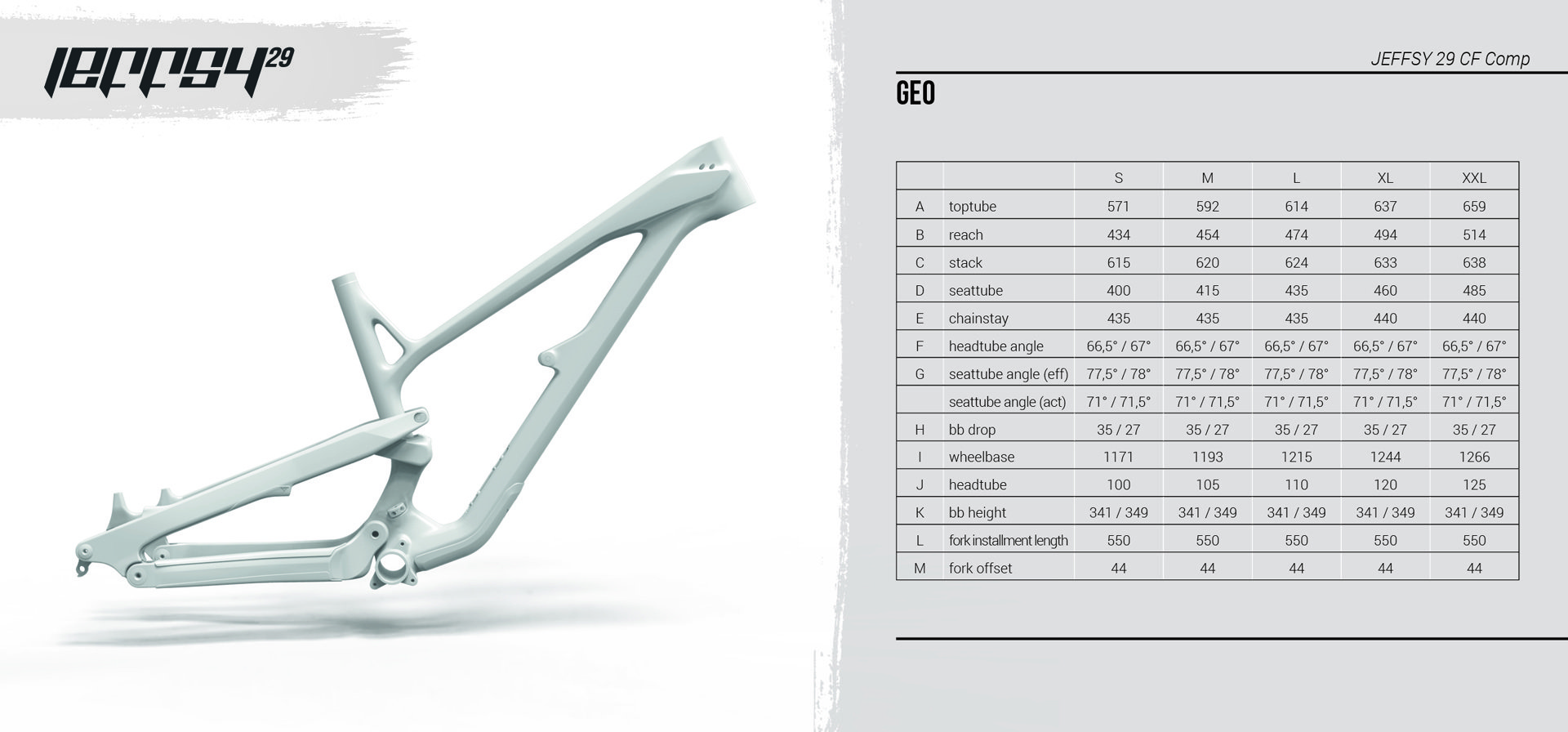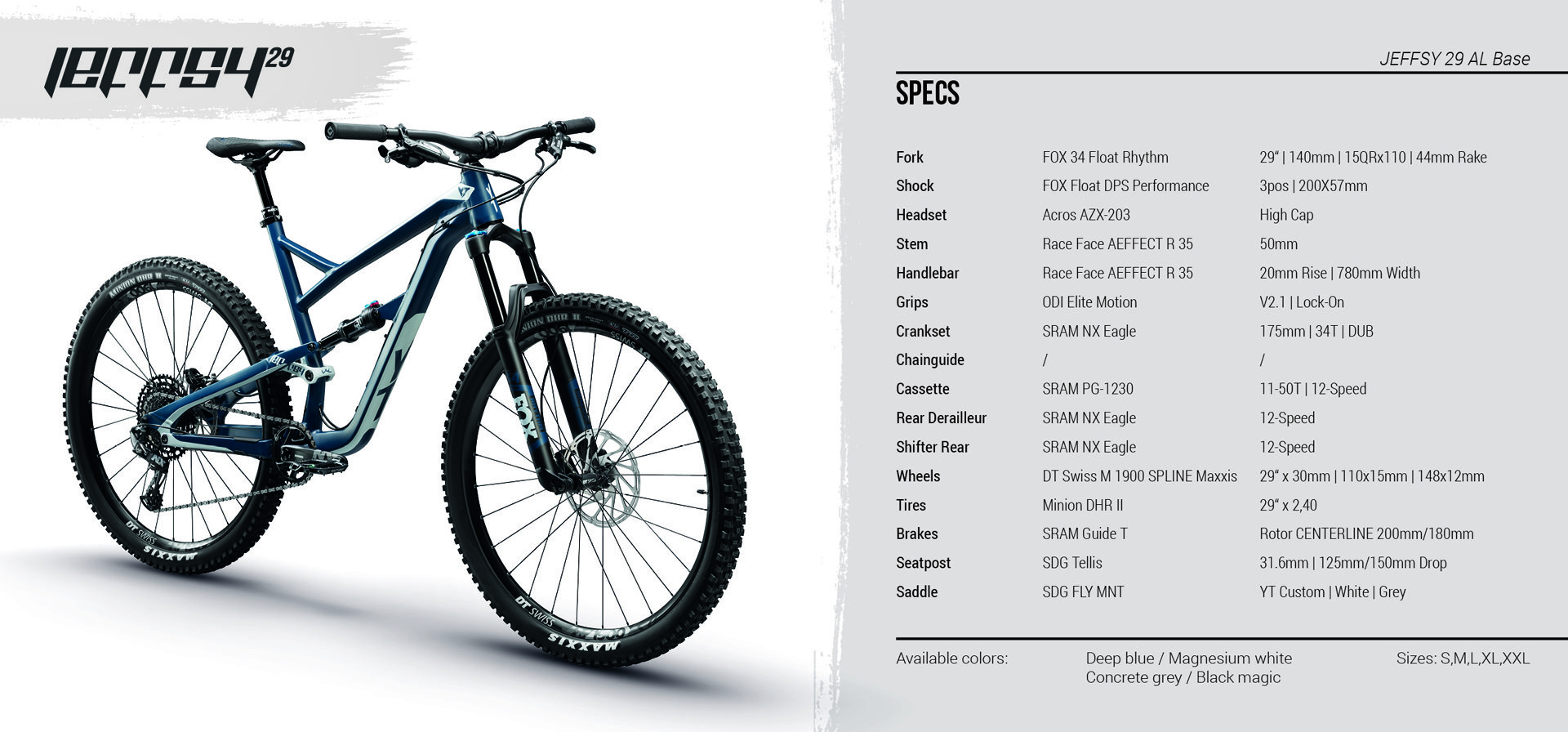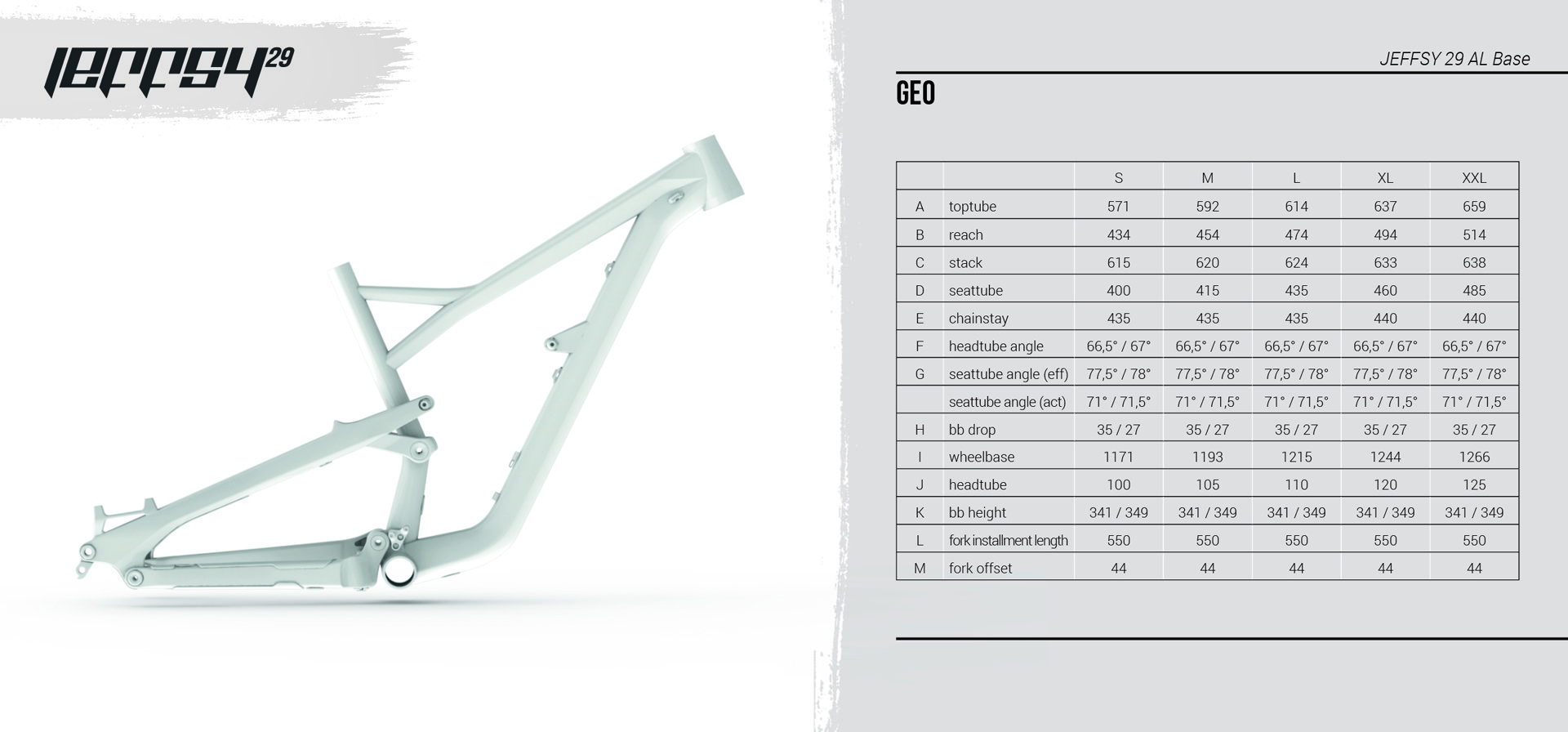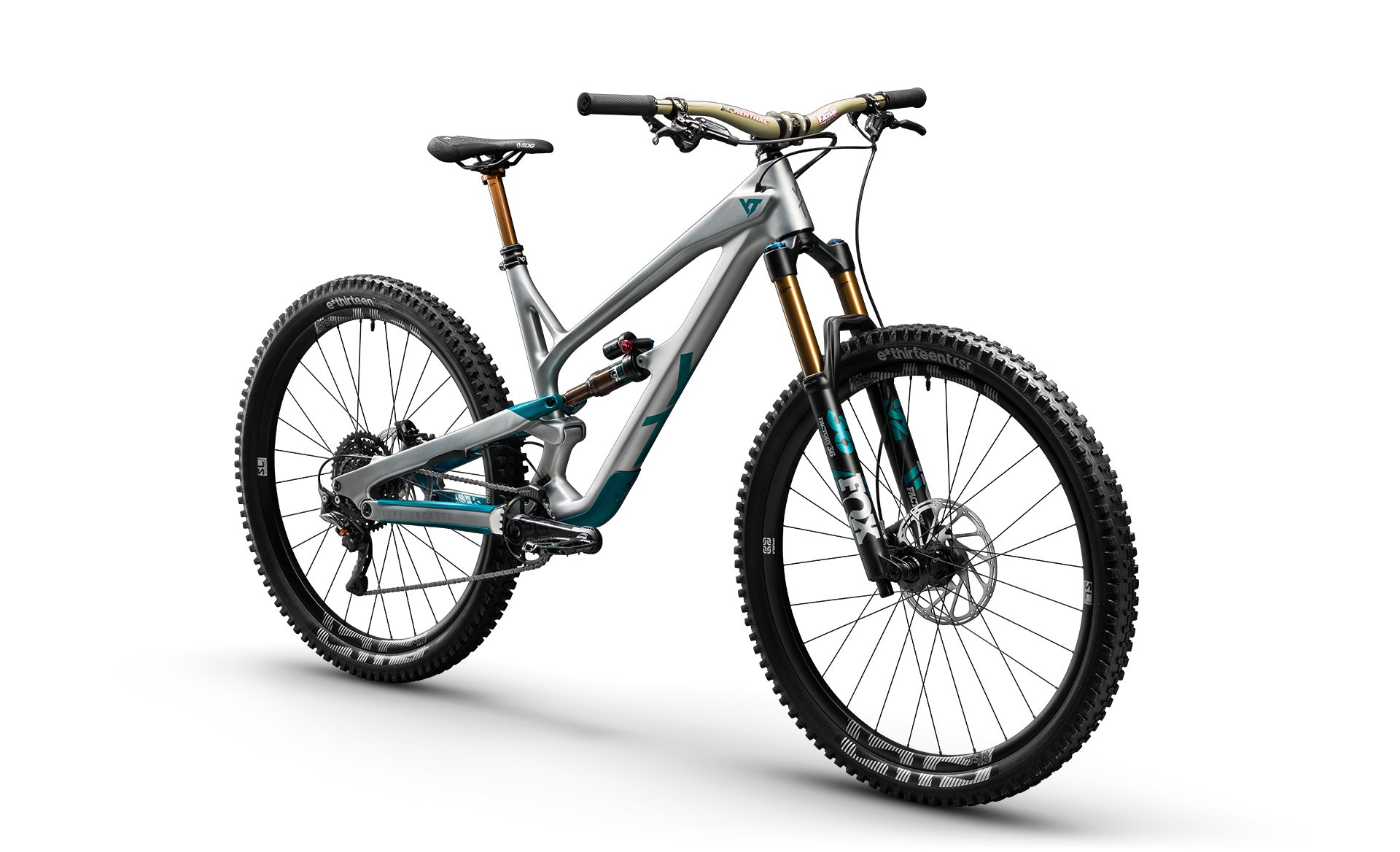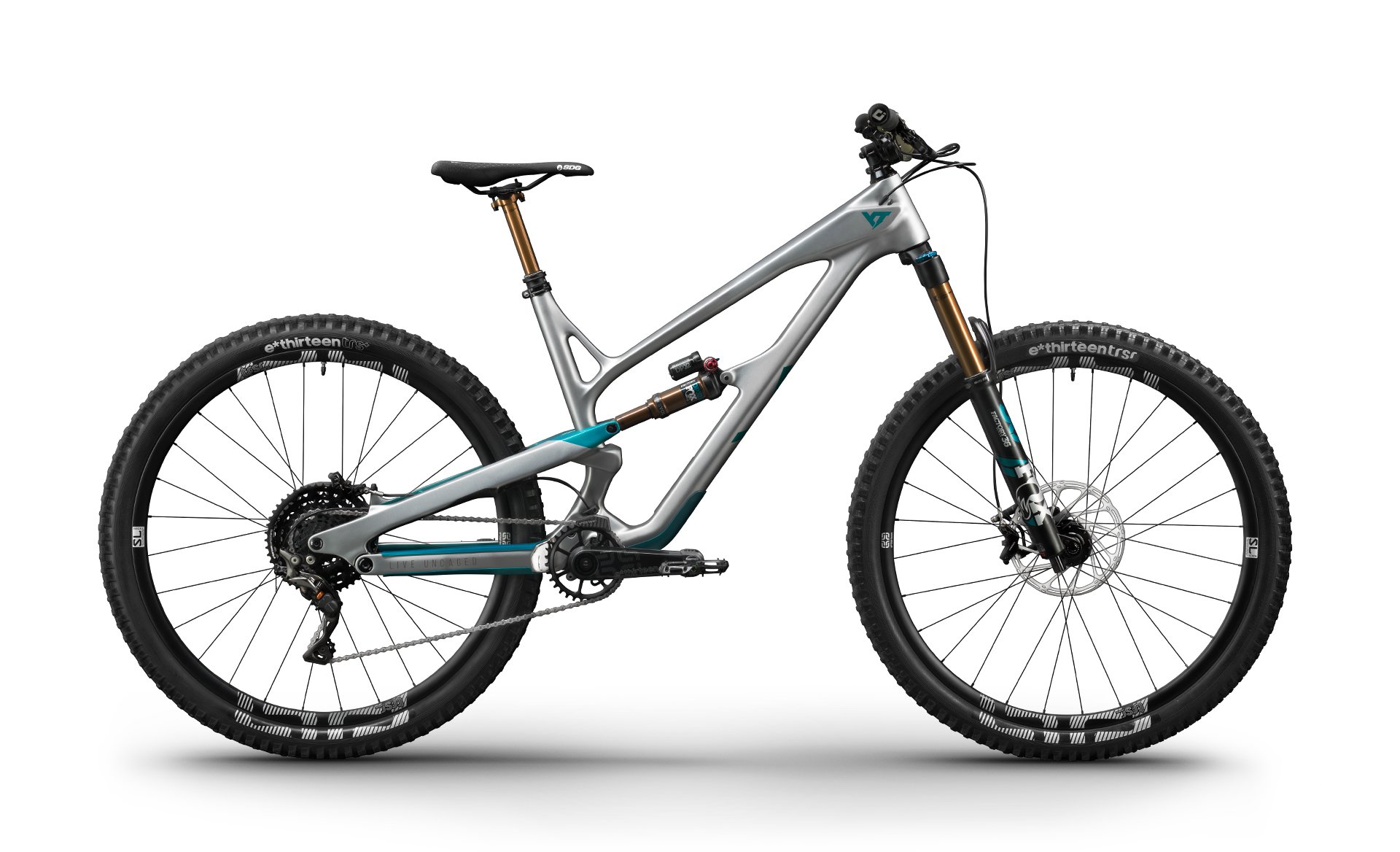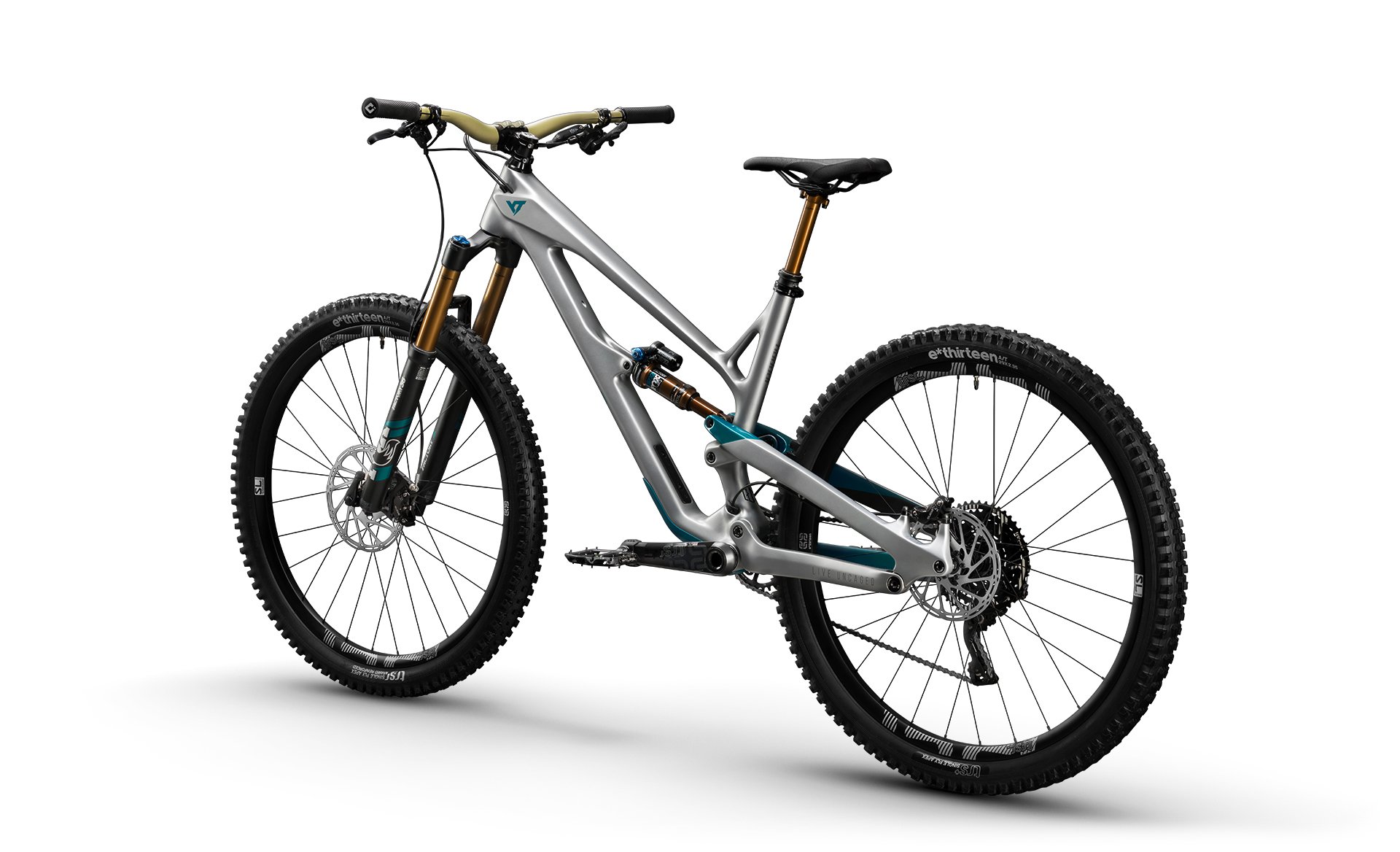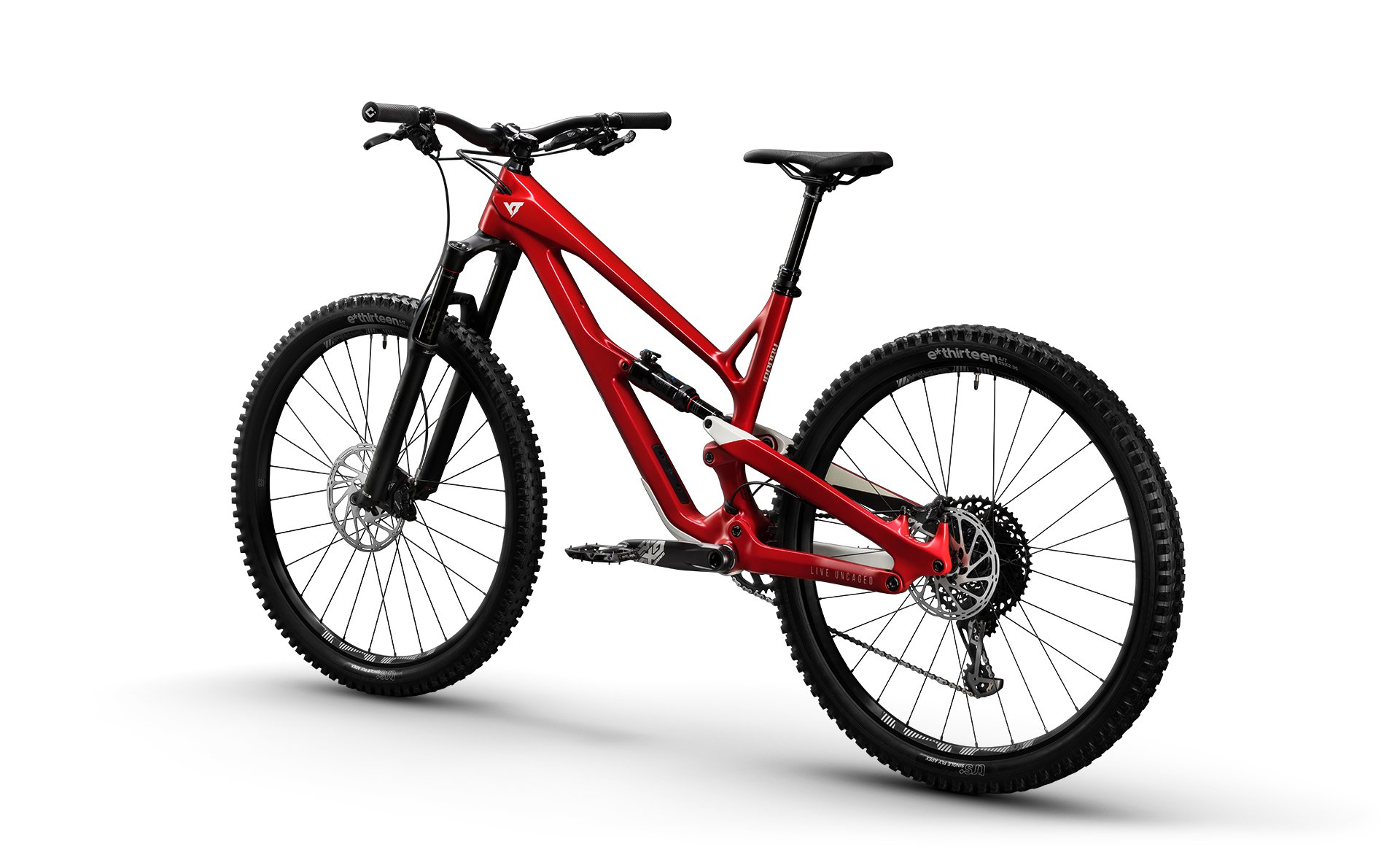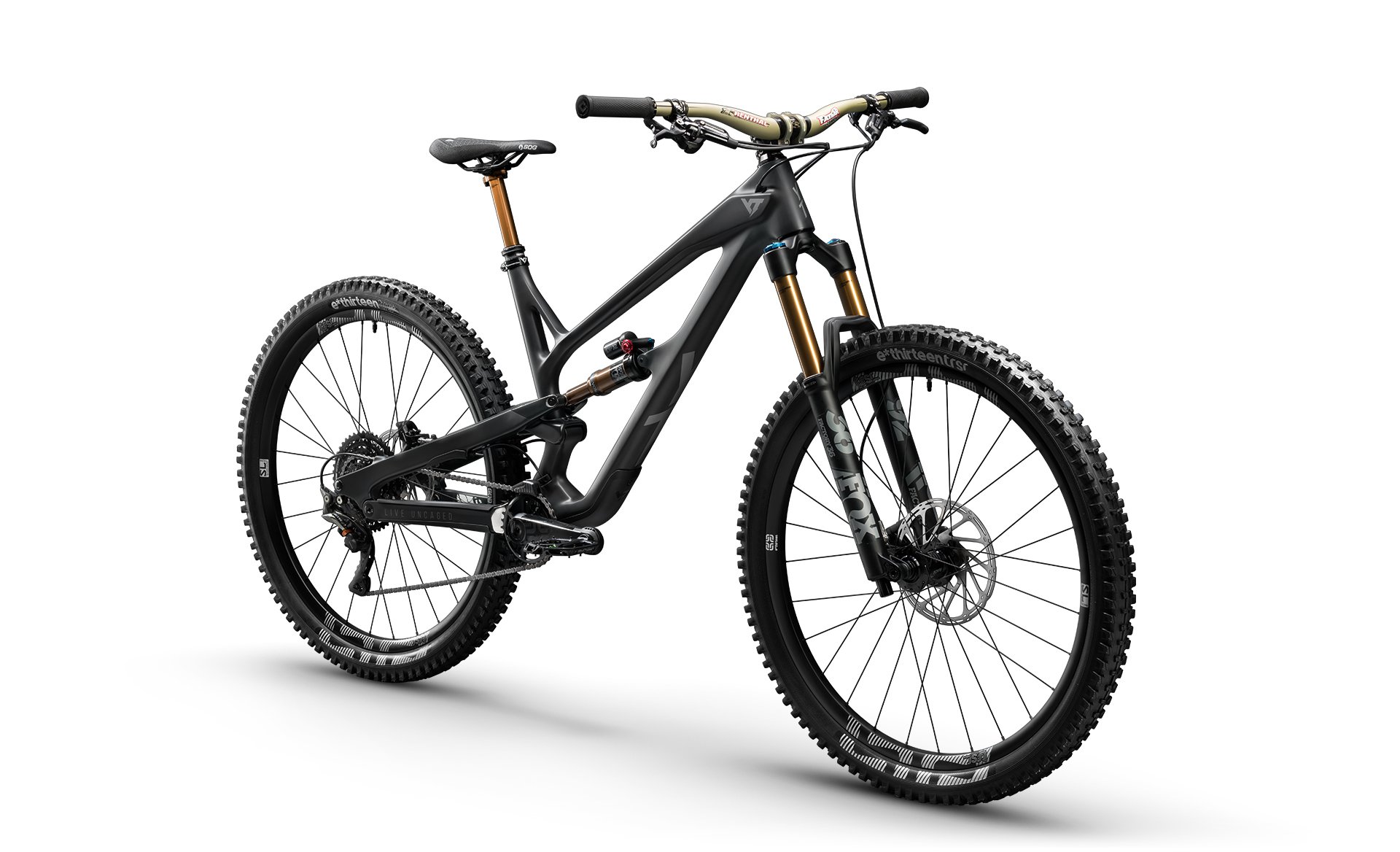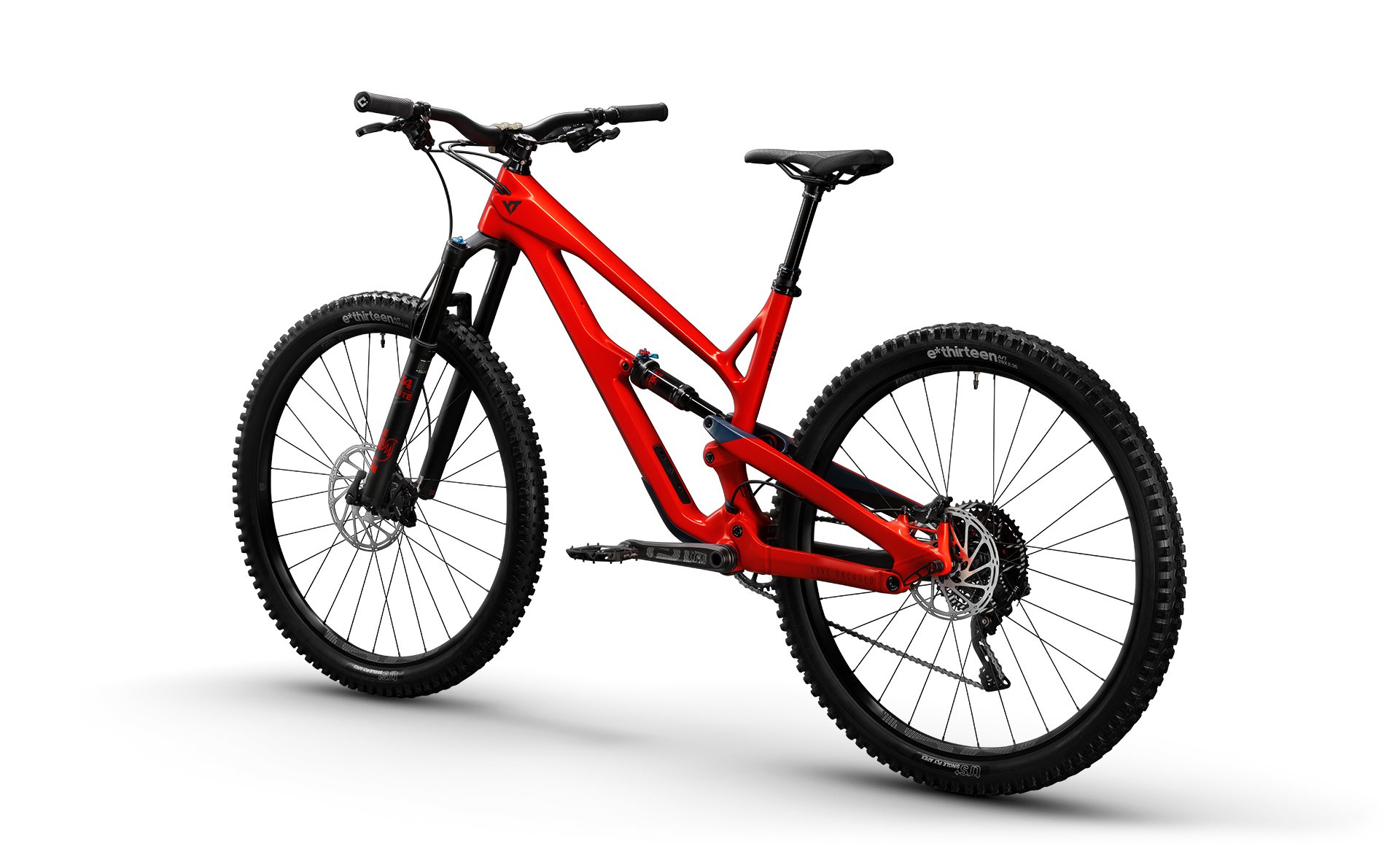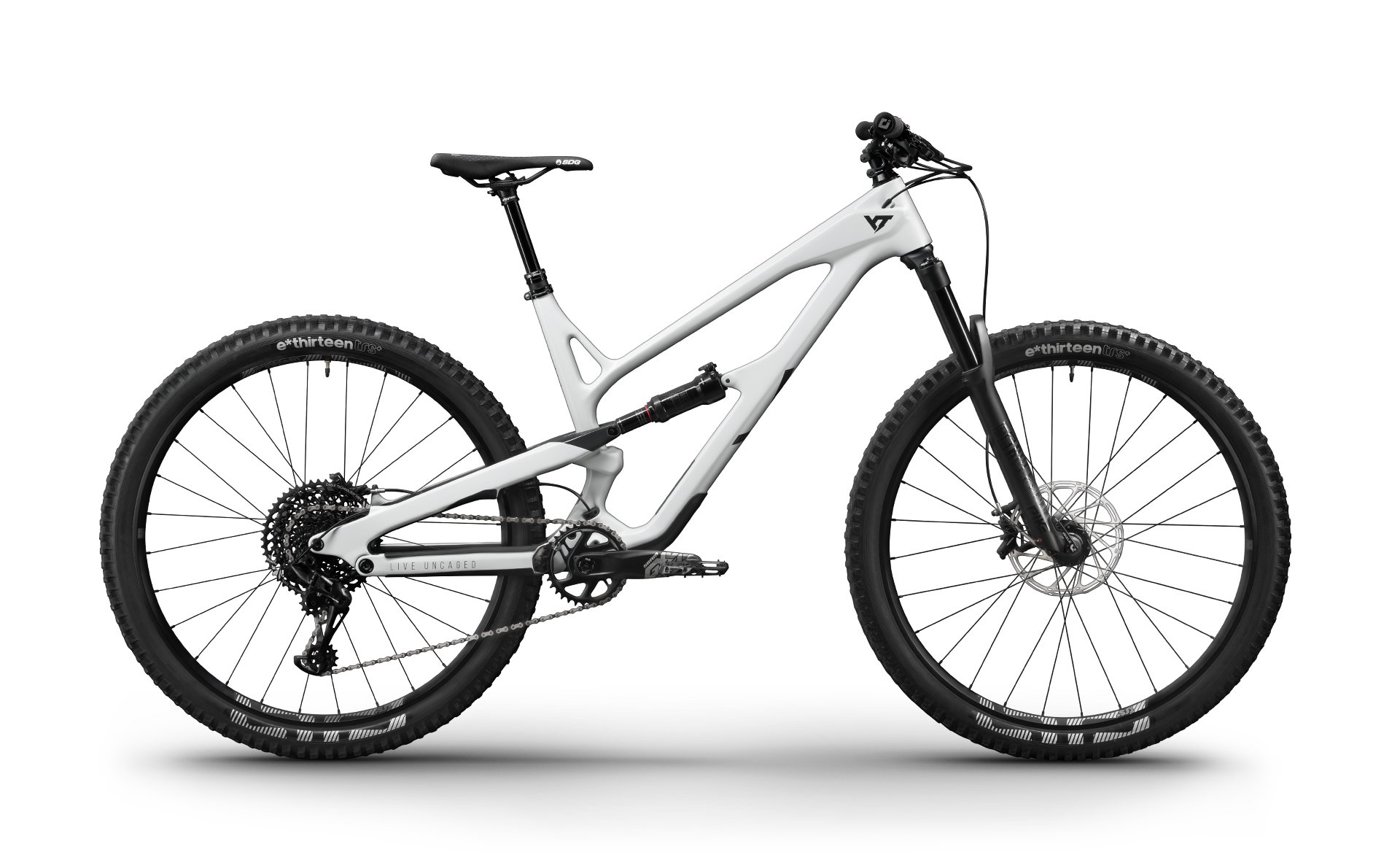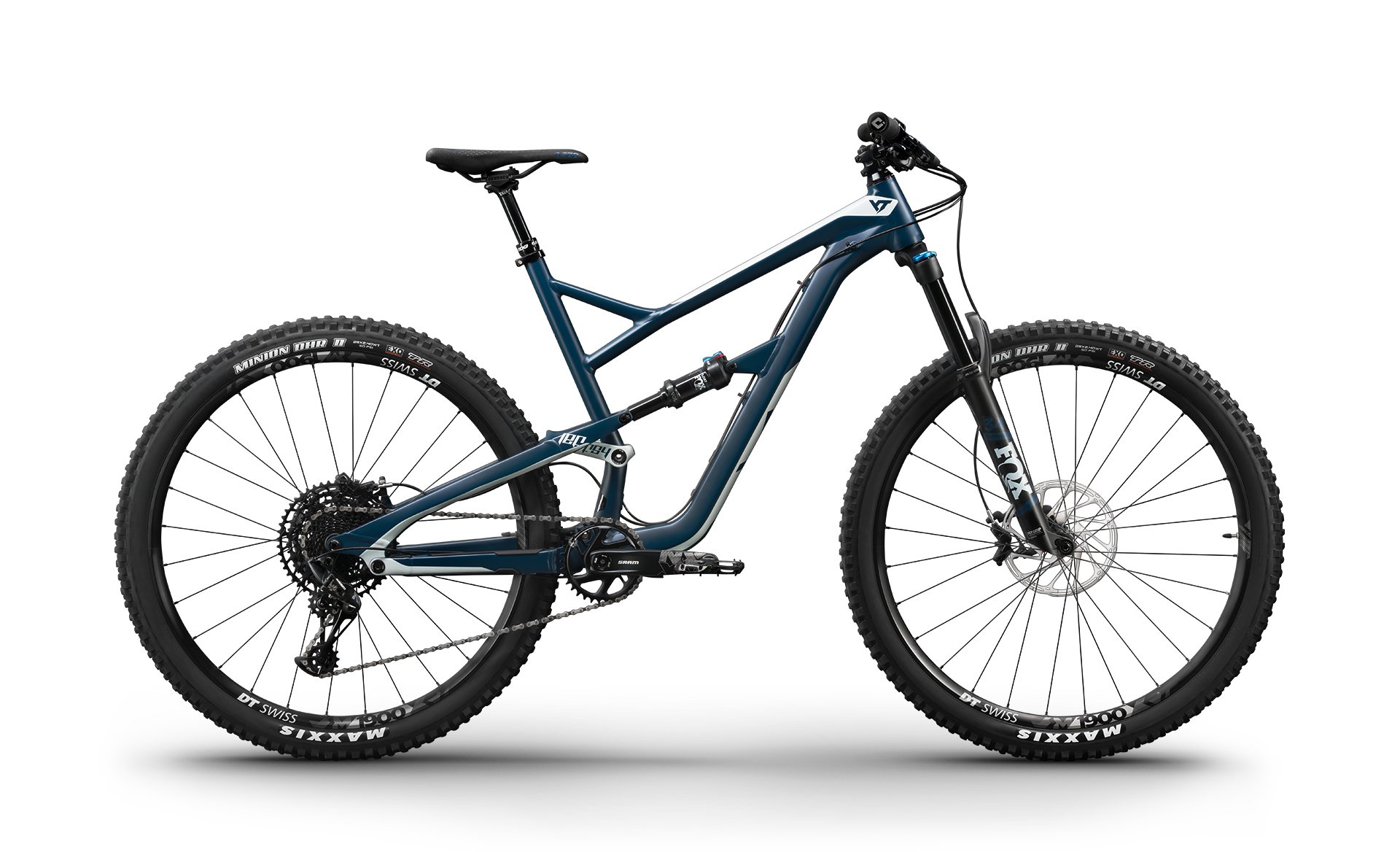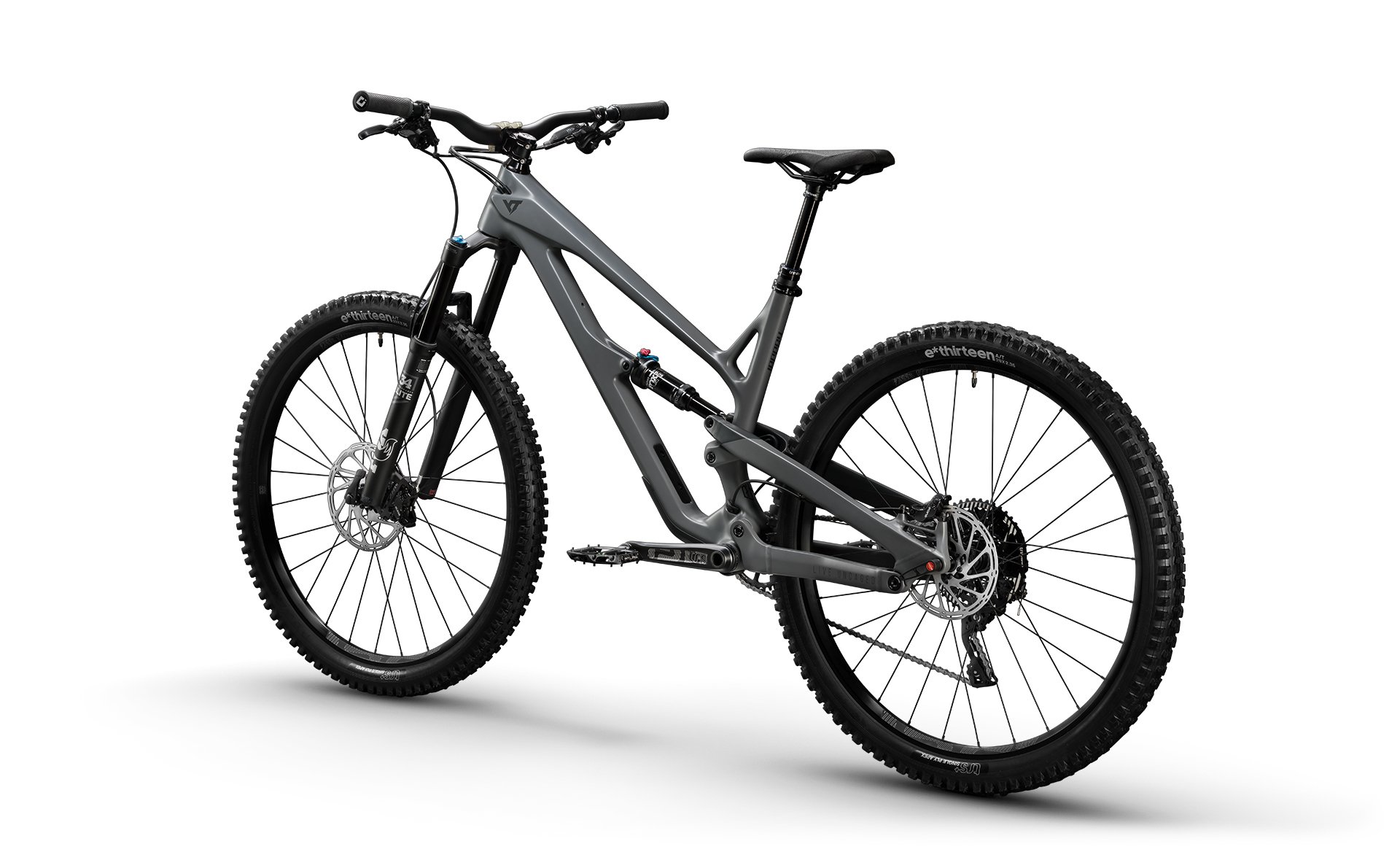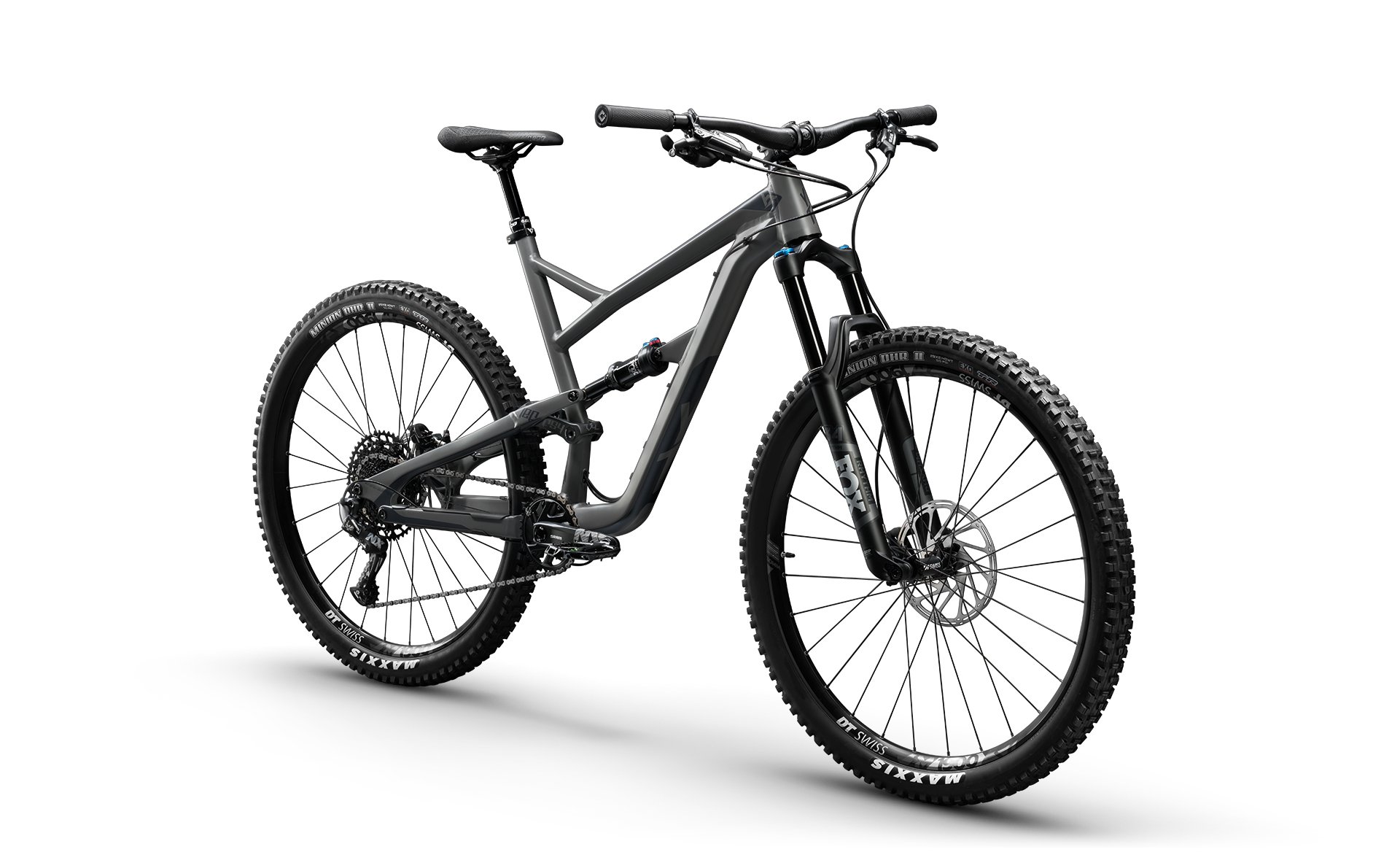 My confidence didn't grow two sizes over the course of as many days, it grew about six. I was absolutely loving the bike toward the end, despite the unfamiliar and loose terrain. It was stable at speed despite being limber and active, possibly thanks to the chain stays which are longer for the XL and XXL models at 440mm vs. 435 for the others, an example of the excellent attention to detail seen an all areas of the bike. 
There is no question that the Jeffsy MkII 29 would be on my short list if I was shopping for an ultra capable trail bike.