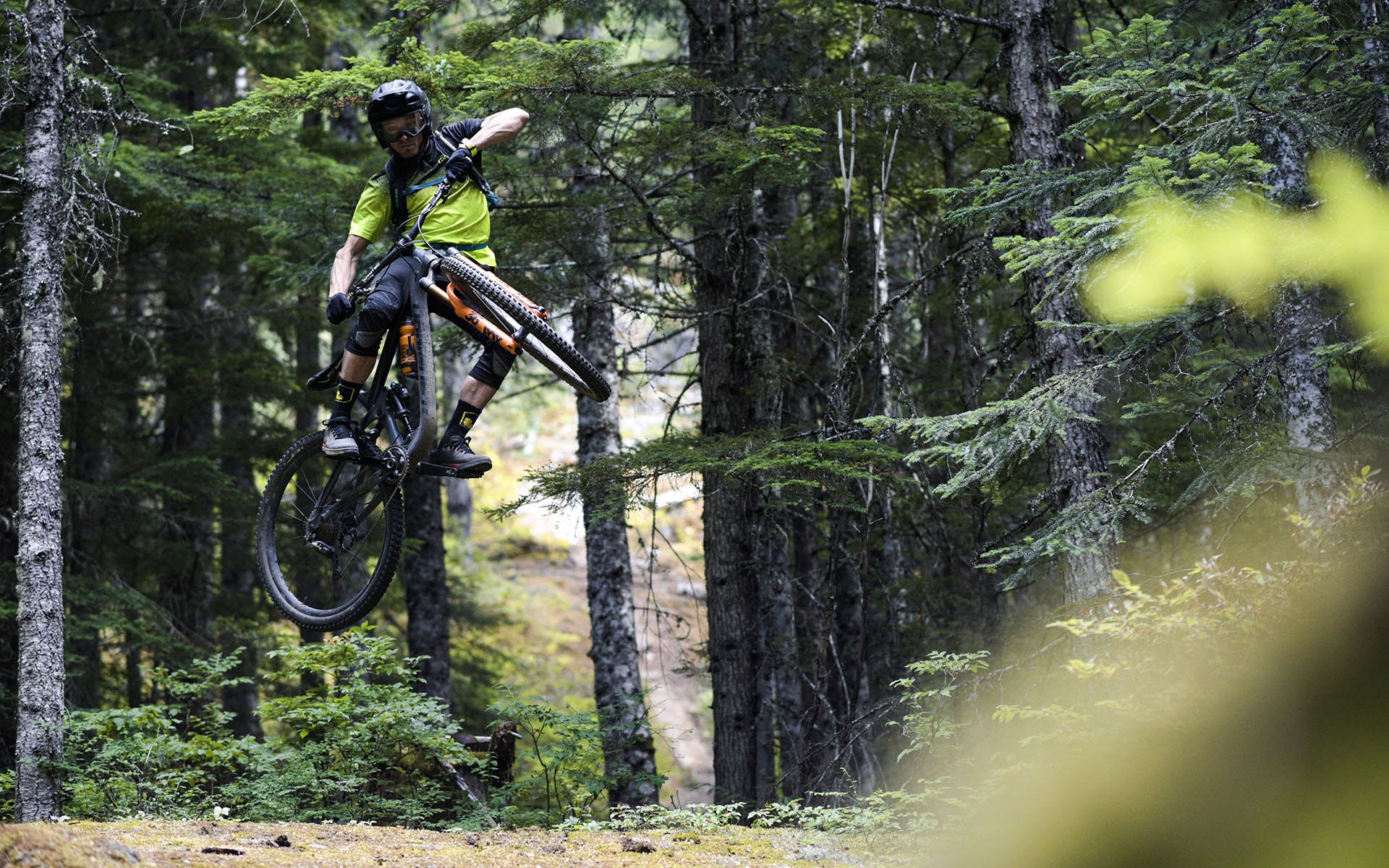 New Models From Transition
Transition Bikes 2018 - SBG First Ride
The idea was to try the new SBG (Speed Based Geometry) bikes from Transition and get some idea if the (self-generated) hype was legit. In some cases I can get a pretty good feel for a bike; on my local trails or ones that I have ridden enough to have a good feel for. This was not that. I hadn't ridden in the Whistler Bike Park since Crankworx last year. I used to ride the park regularly and I loved it, but these days the pull of the Valley trails is just too strong. I rode Cheap Thrills, Lord of the Squirrels, Gargamel and Out There (twice) and only rode the park with the Transition crew. 
With trail conditions alternating between braking bumps, bomb holes and ball bearings, No Joke was a tough first run on the Transition Sentinel, the Bellingham company's first stab at a long travel 29er. I was just surviving. Terrified might be more accurate. As we dropped into some of the fresh lines on Creekside the bike began to sing. But a 1996 Haro would have felt pretty sweet in 6" of fresh loampow. On our last trail, which was all slabs and exposure, the planted feeling gave me the confidence to dive into some full pucker lines. 
I'm keen to get some more time on an SBG bike to find out what it can do on my home trails. I didn't notice anything I didn't like, but the bikes I have ridden since the Sentinel, a Santa Cruz High Tower LT, a 2018 Specialized Enduro 29er and a Yeti SB 5.5c, didn't feel inferior when I went back to them.
We'll need some more time to give our verdict on SBG and we're working on getting a Sentinel, with 160mm of travel up front and 140 rear, is my first choice. Below is some info from Transition about each of the four trail bikes that have had SBG pasted on. (irony alert; this was clearly a long process with ample thought, testing and discussion leading to the final iterations you see below).
You'll also find Transition's info on the process. For a firsthand perspective on SBG, read my interview with Transition Product Manager Sam Burkhardt here.
Scroll for a product overview and spec in each image set below.
Transition SBG (Press Release info)
In our updated lineup, frame reach has been increased by 18mm per size. Stock stem lengths have been reduced by 10mm, leading to a more modest 8mm increase in effective reach per size. These changes, combined with a steeper seat tube angle position, result in a very similar effective top tube length and bar to saddle distance per size when compared with our previous models. The steeper seat tube angle keeps weight on the front wheel while climbing without requiring the rider to move forward on the saddle. The rider can stay in a more comfortable and efficient seated climbing position without spending extra energy keeping the front tire on the dirt.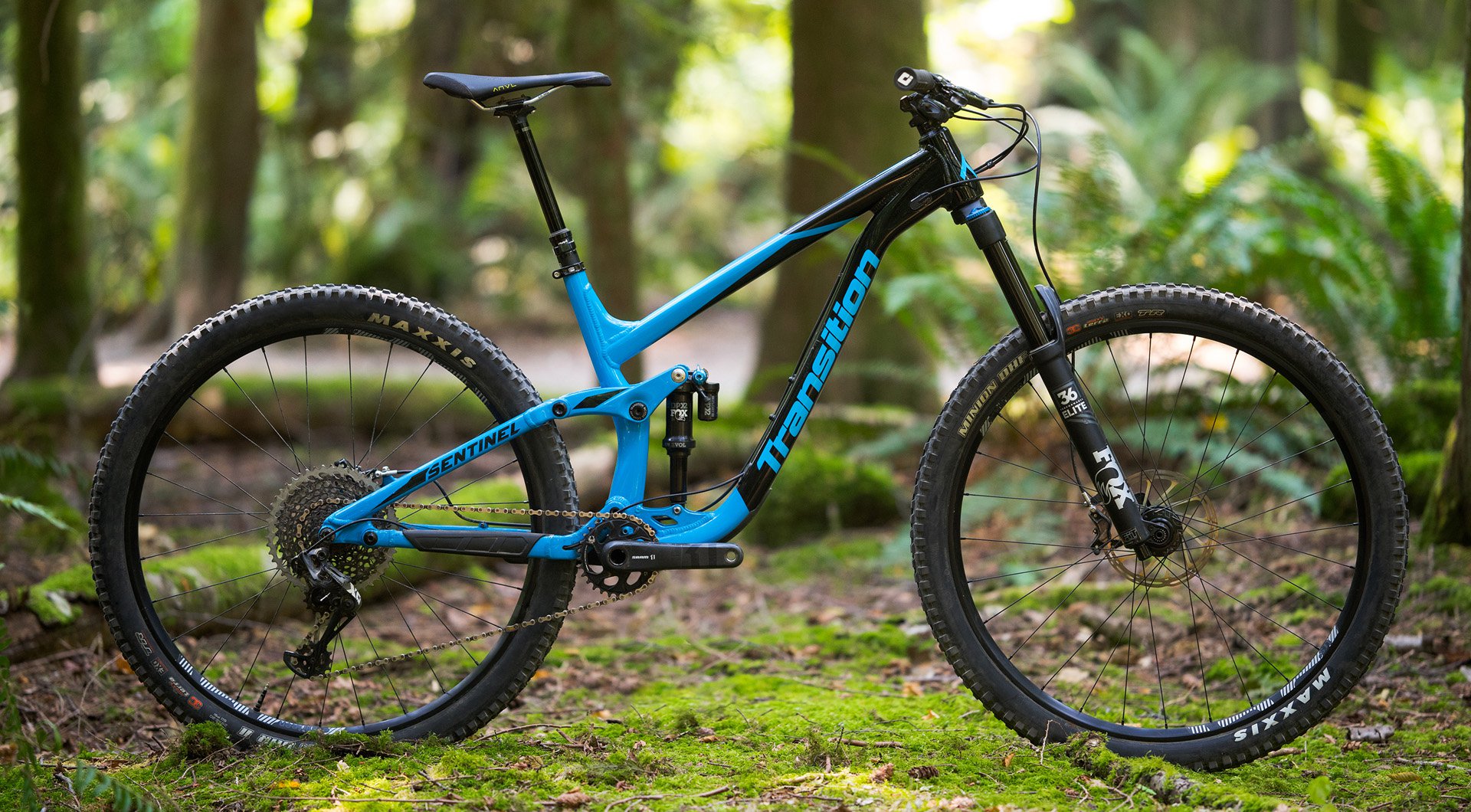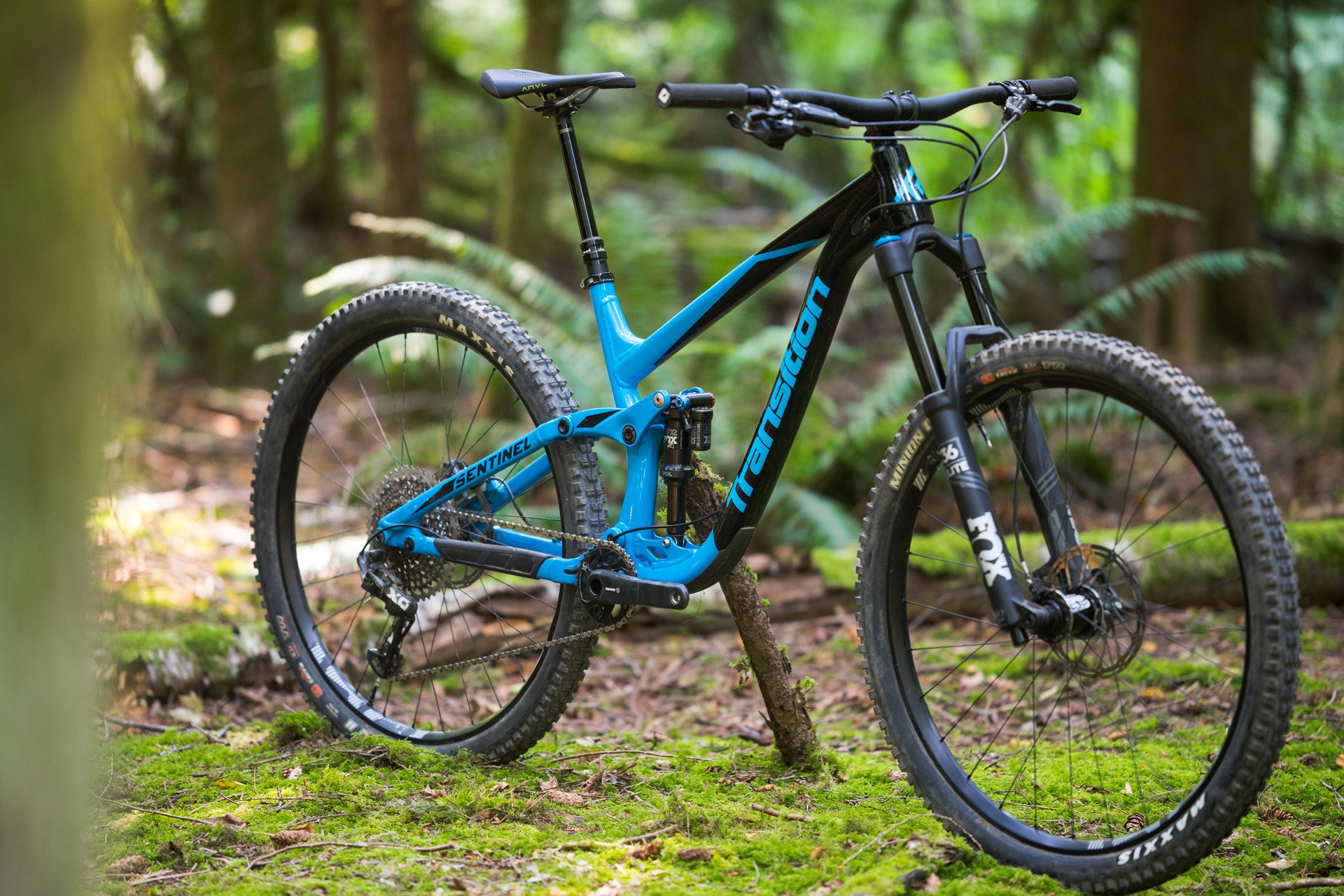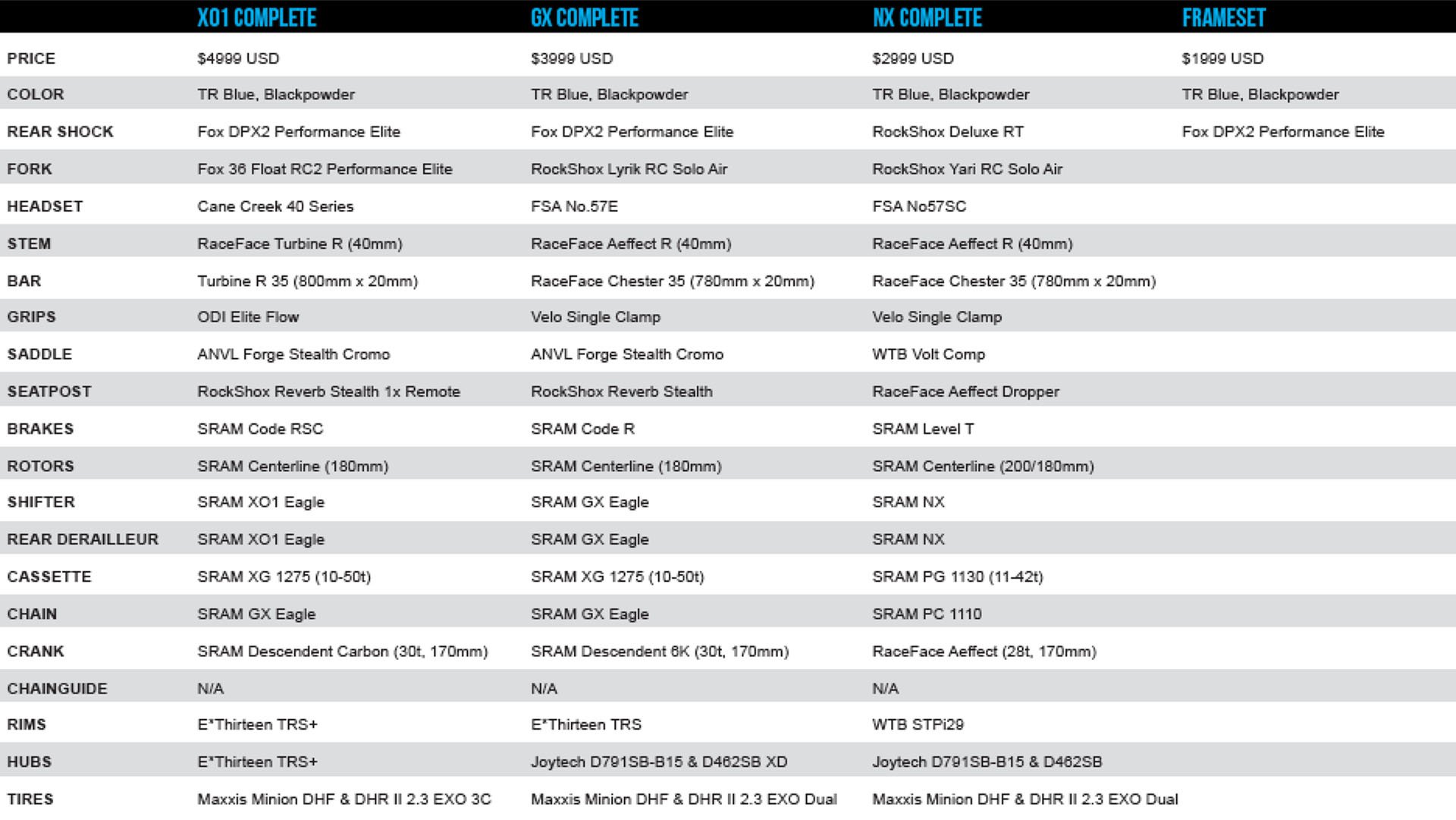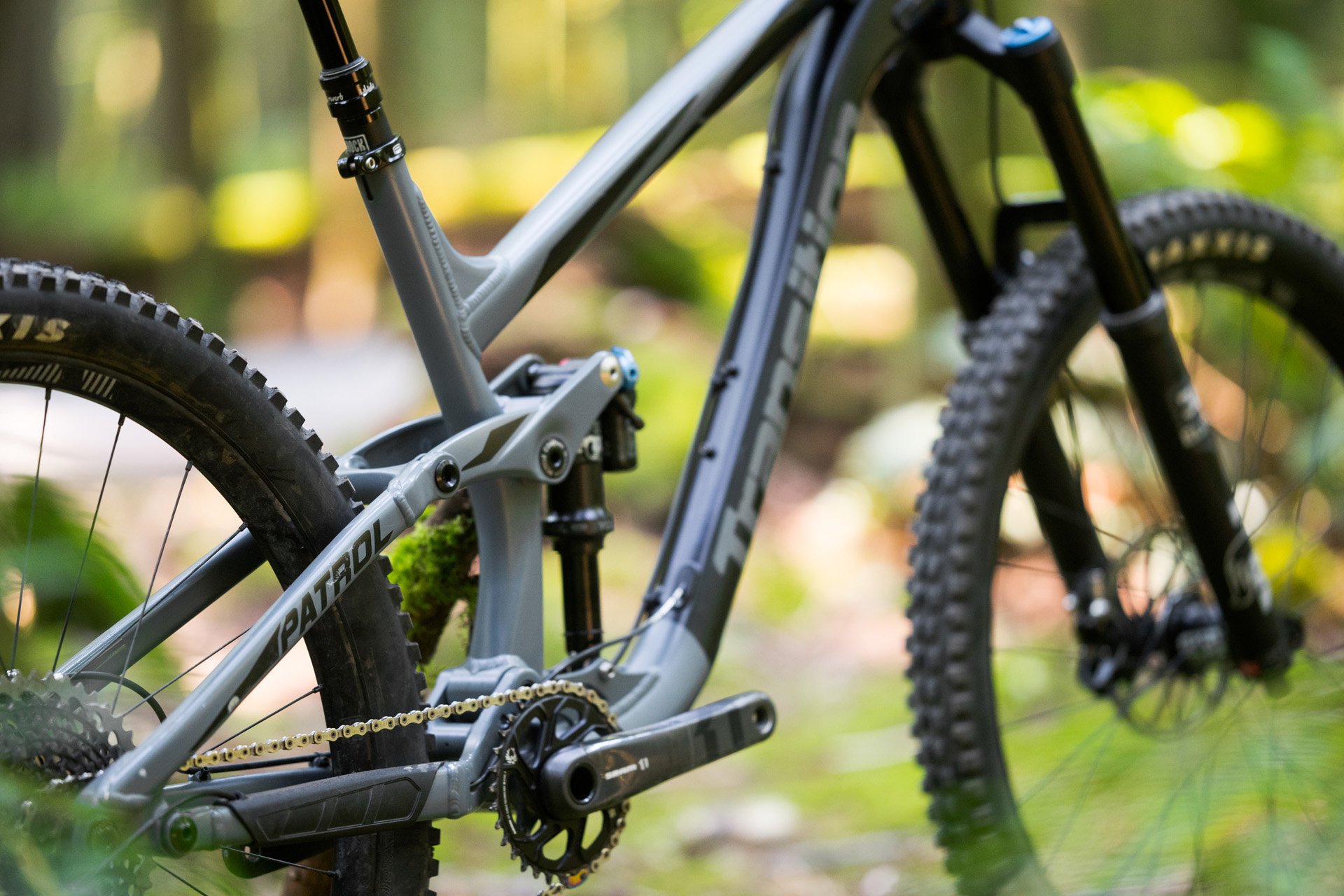 Along with slightly longer reach and slacker head tube angles, the wheelbase lengths have increased. This adds stability and gives the rider more room to shift their weight fore/aft between the wheels, which results in a larger margin of error between too far back and too far forward. This helps the rider feel confident and safe, allowing them to ride faster and more aggressively. Although our bikes have become longer, SBG corrects the typical downsides associated with an increased wheelbase and slack head tube angle.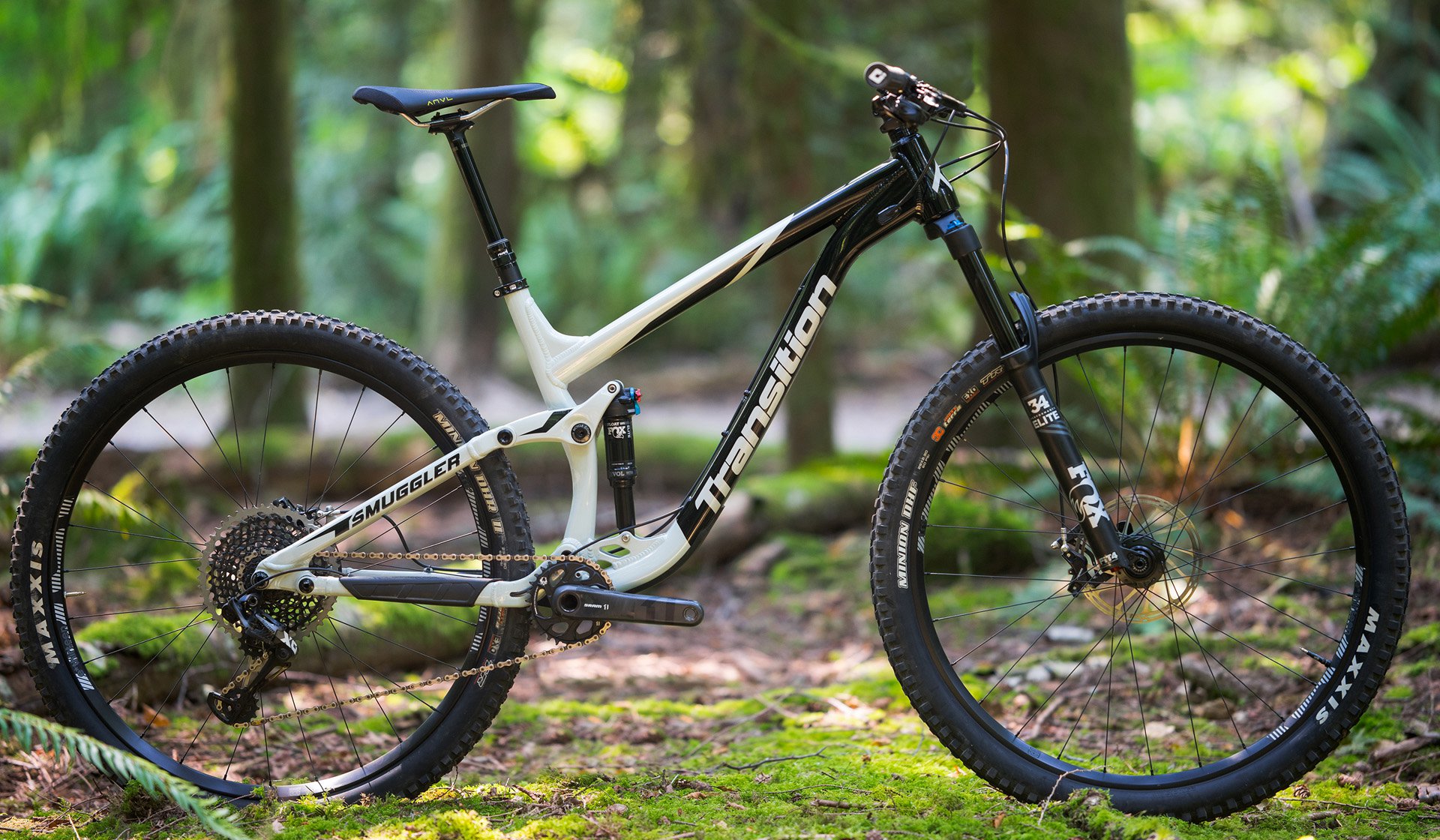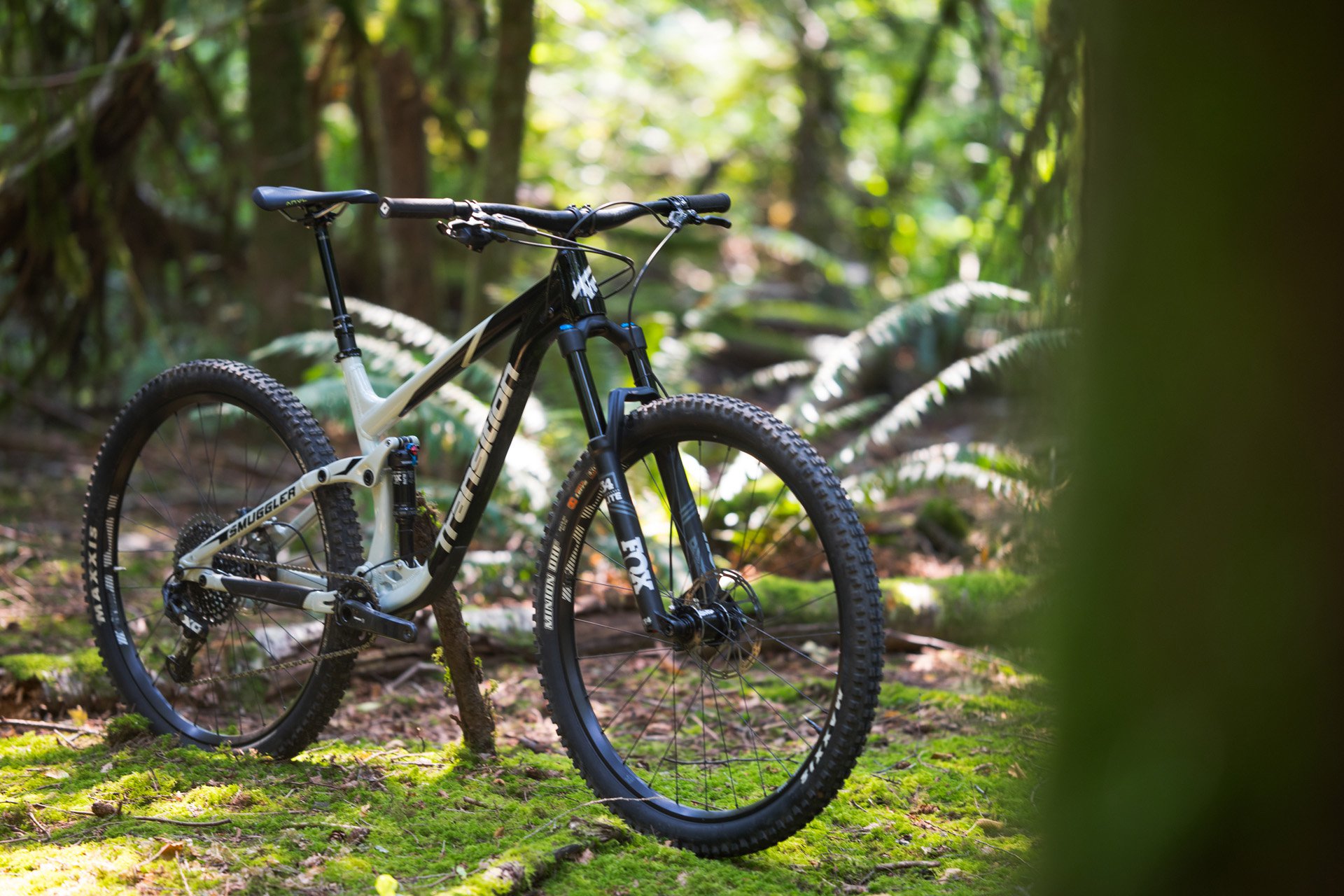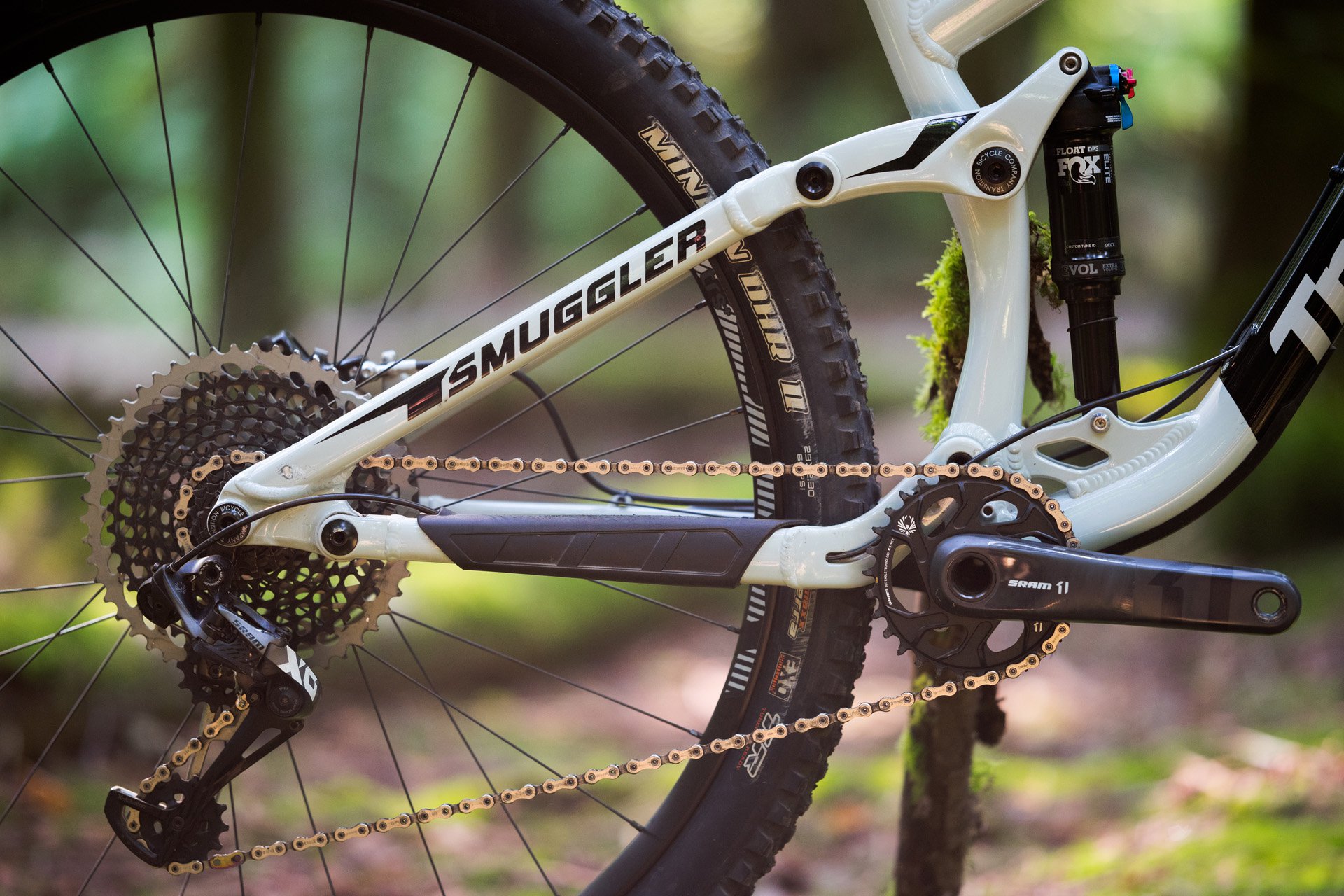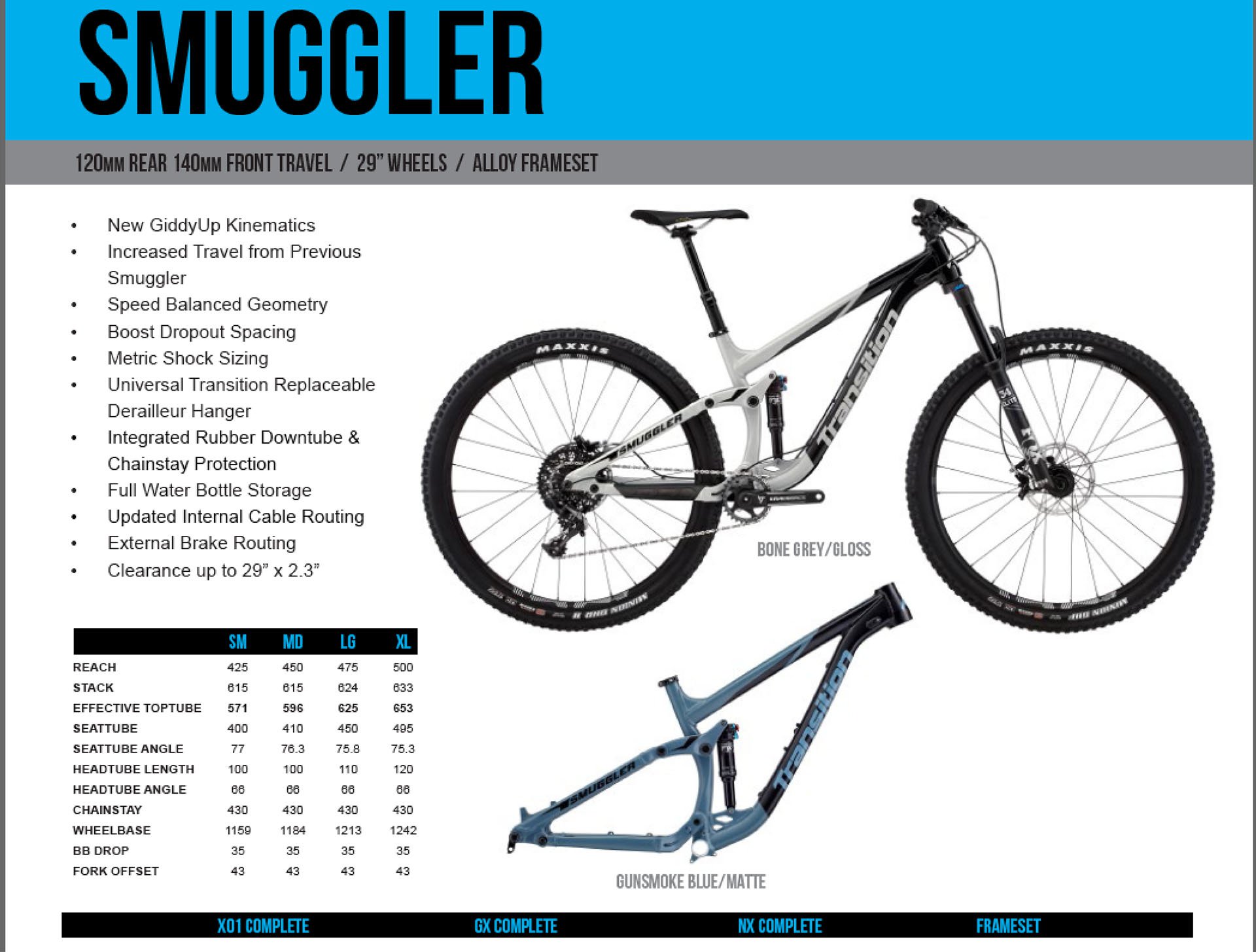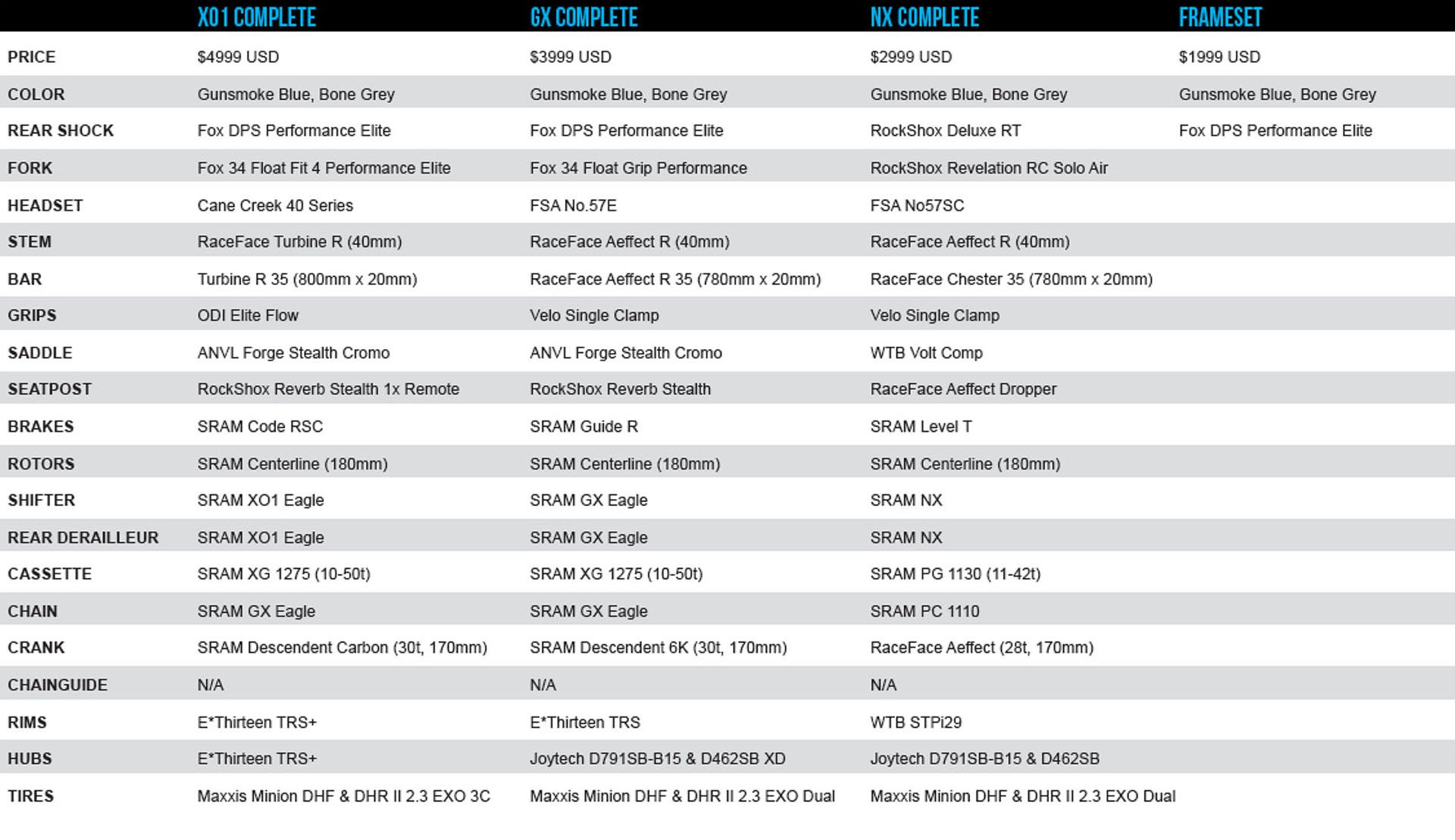 SBG ensures the bike maintains low speed agility, front wheel traction, and proper rider weight balance while actually increasing confidence in steep terrain and at high speeds. With SBG, a slacker head tube angle is combined with a reduced offset fork, preventing the front wheel from being too far in front of the rider. This improves front to rear weight distribution on the bike, which is often out of balance on long and slack bikes. One of SBG's greatest benefits is that it creates a steering feel that is highly dependent on wheel speed.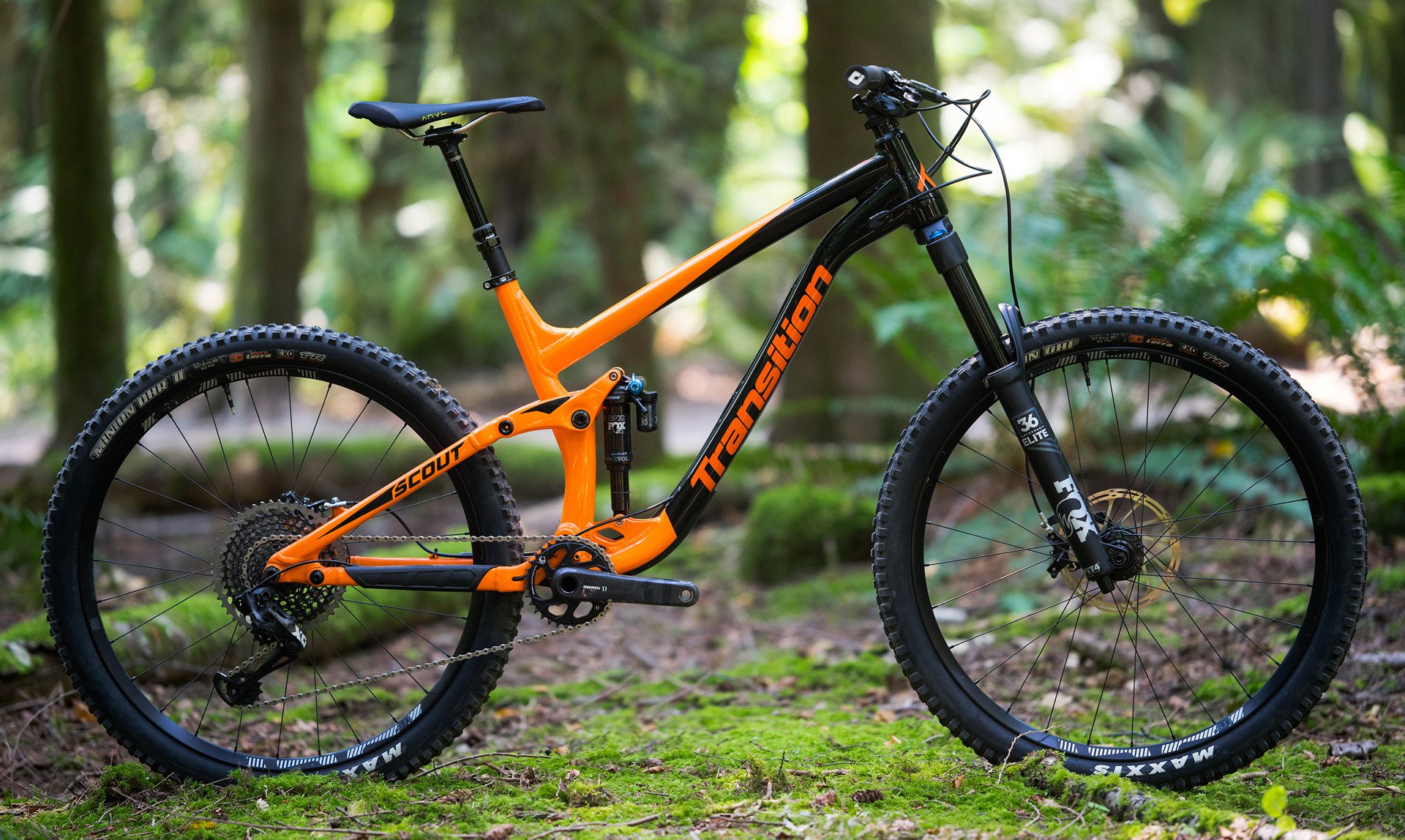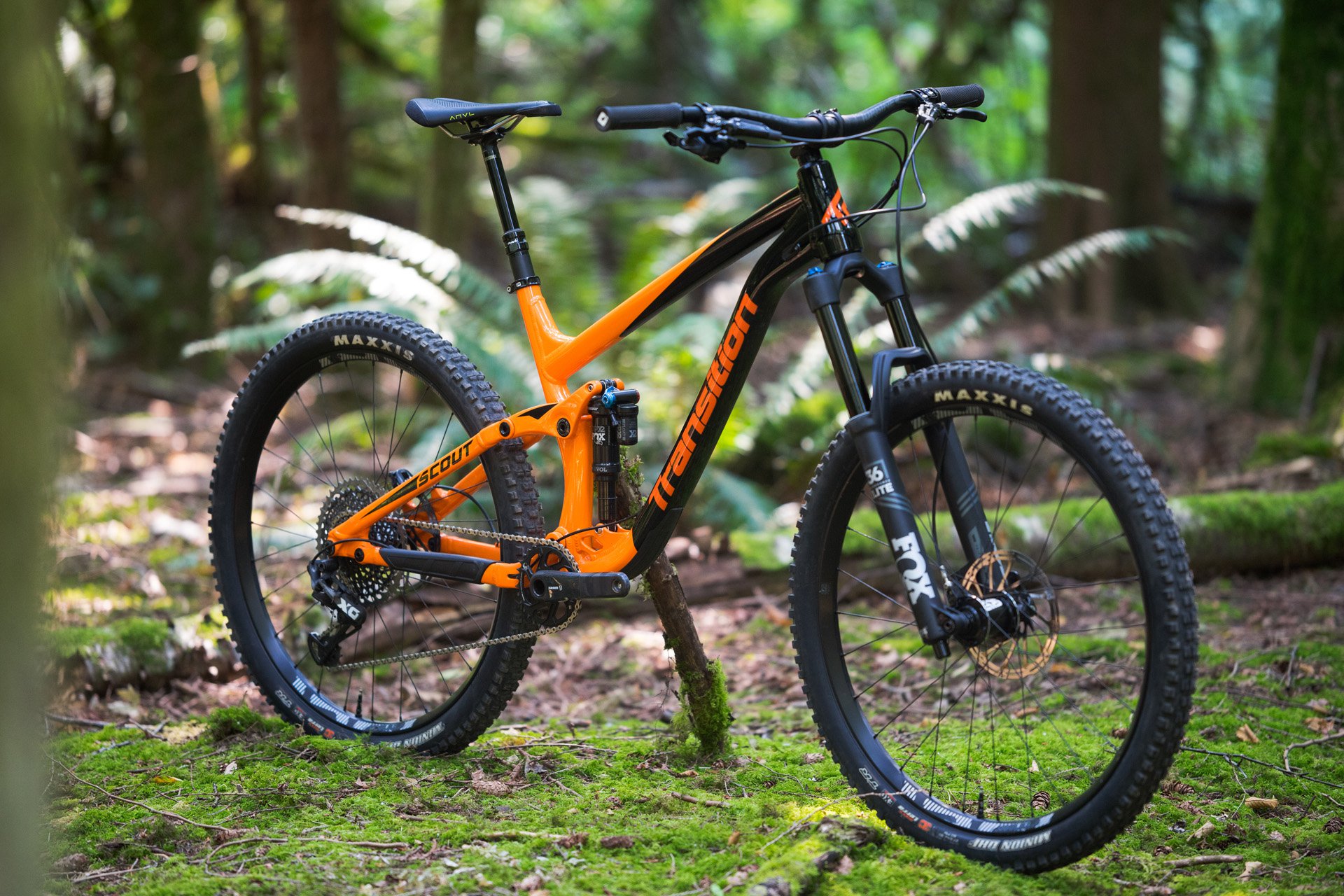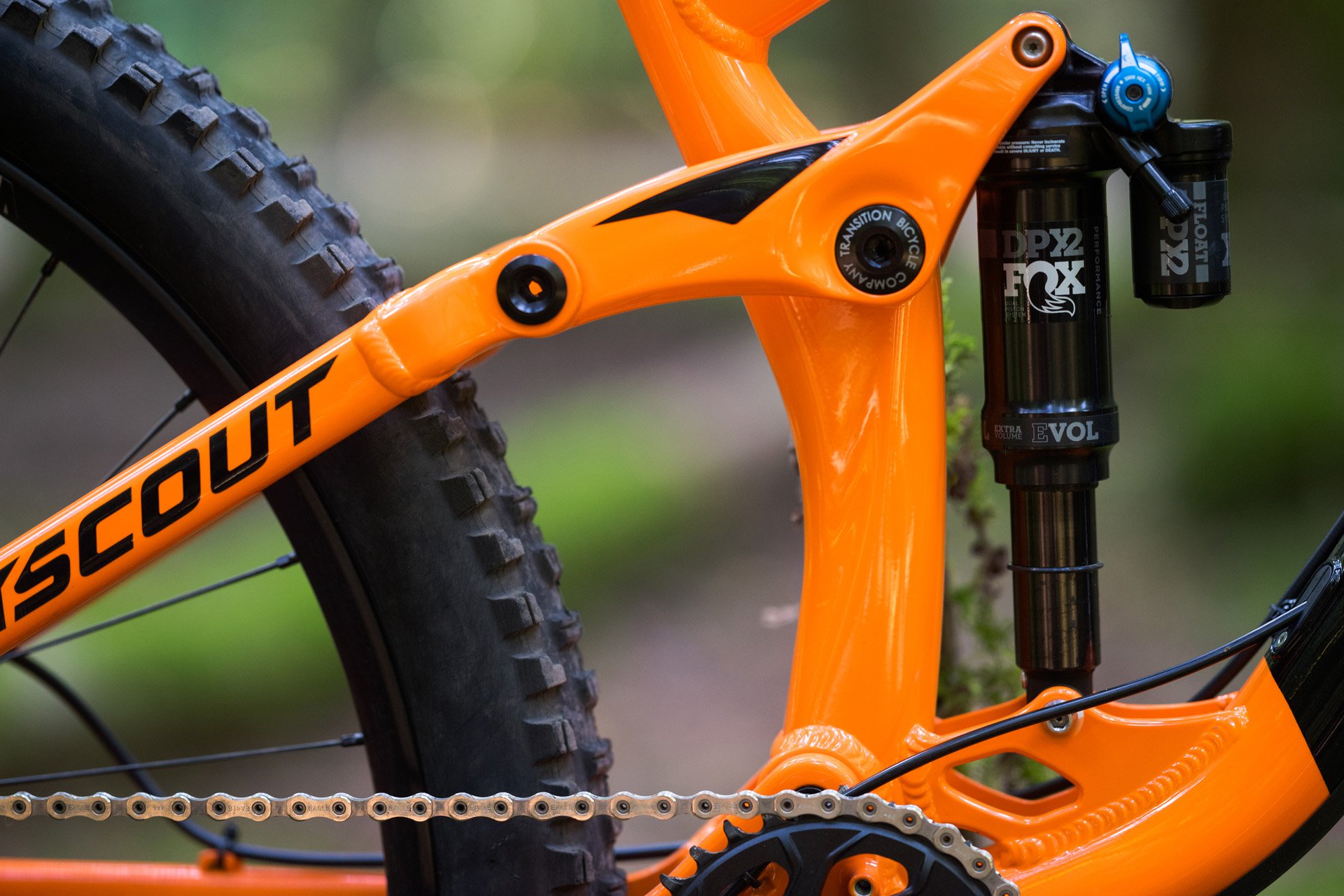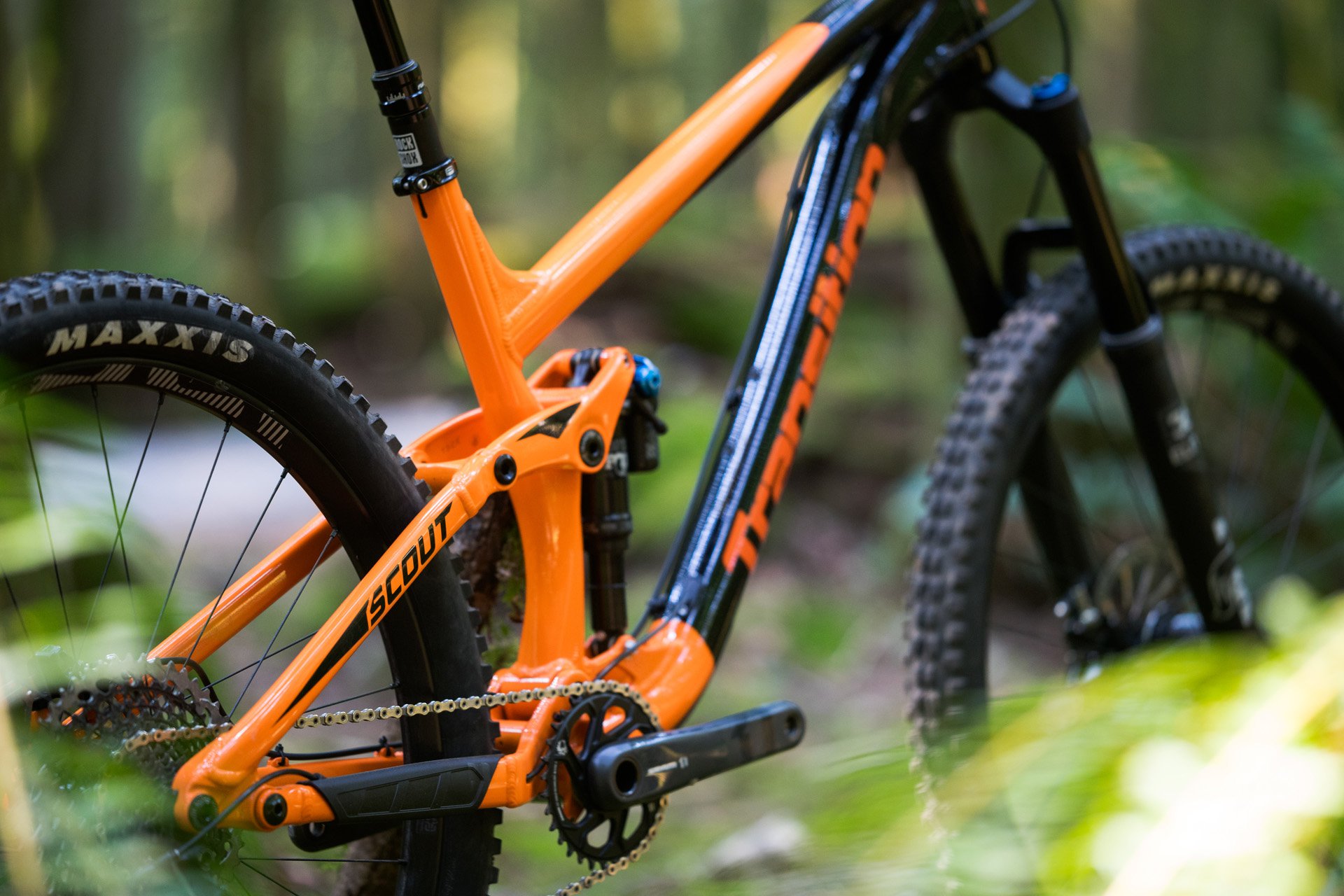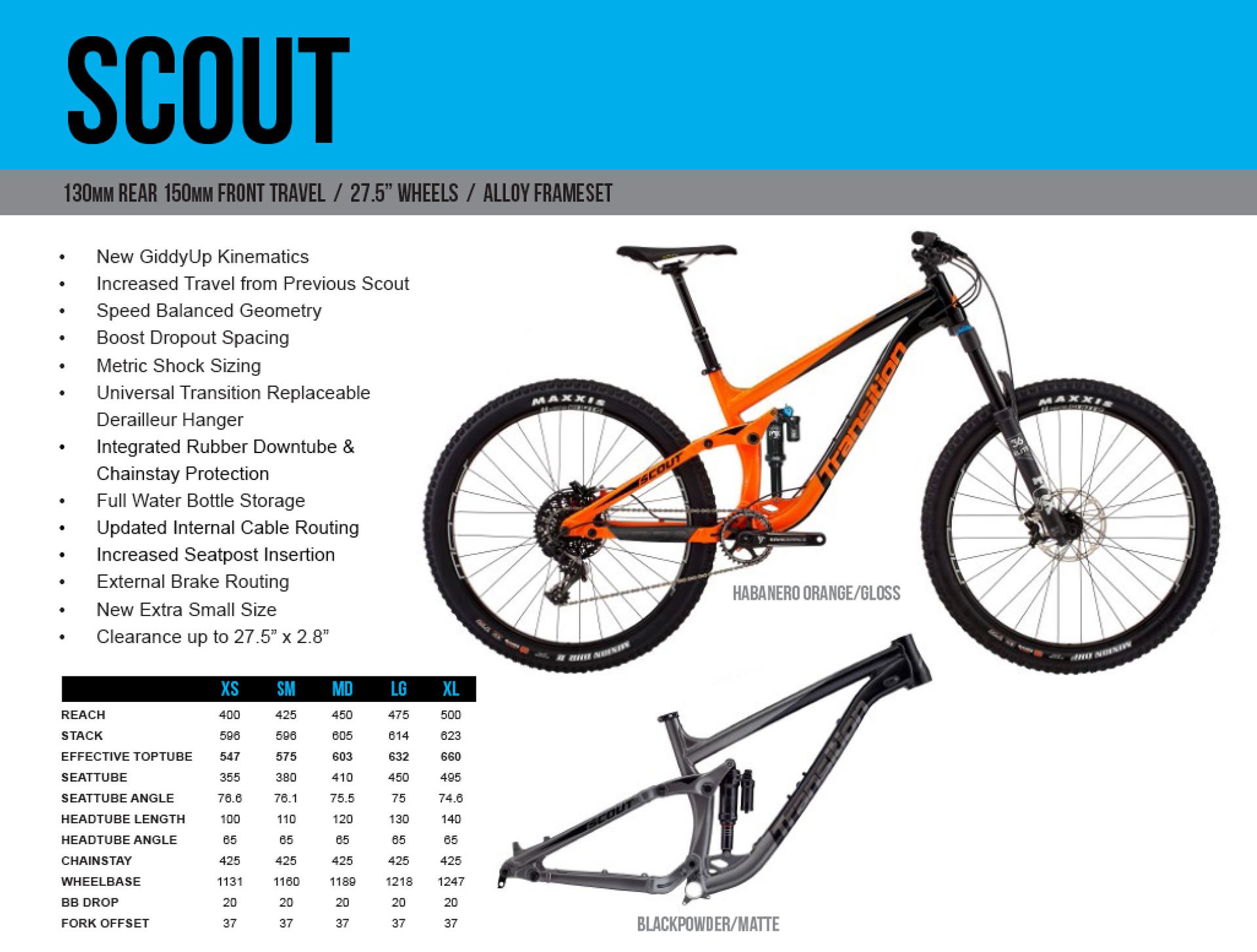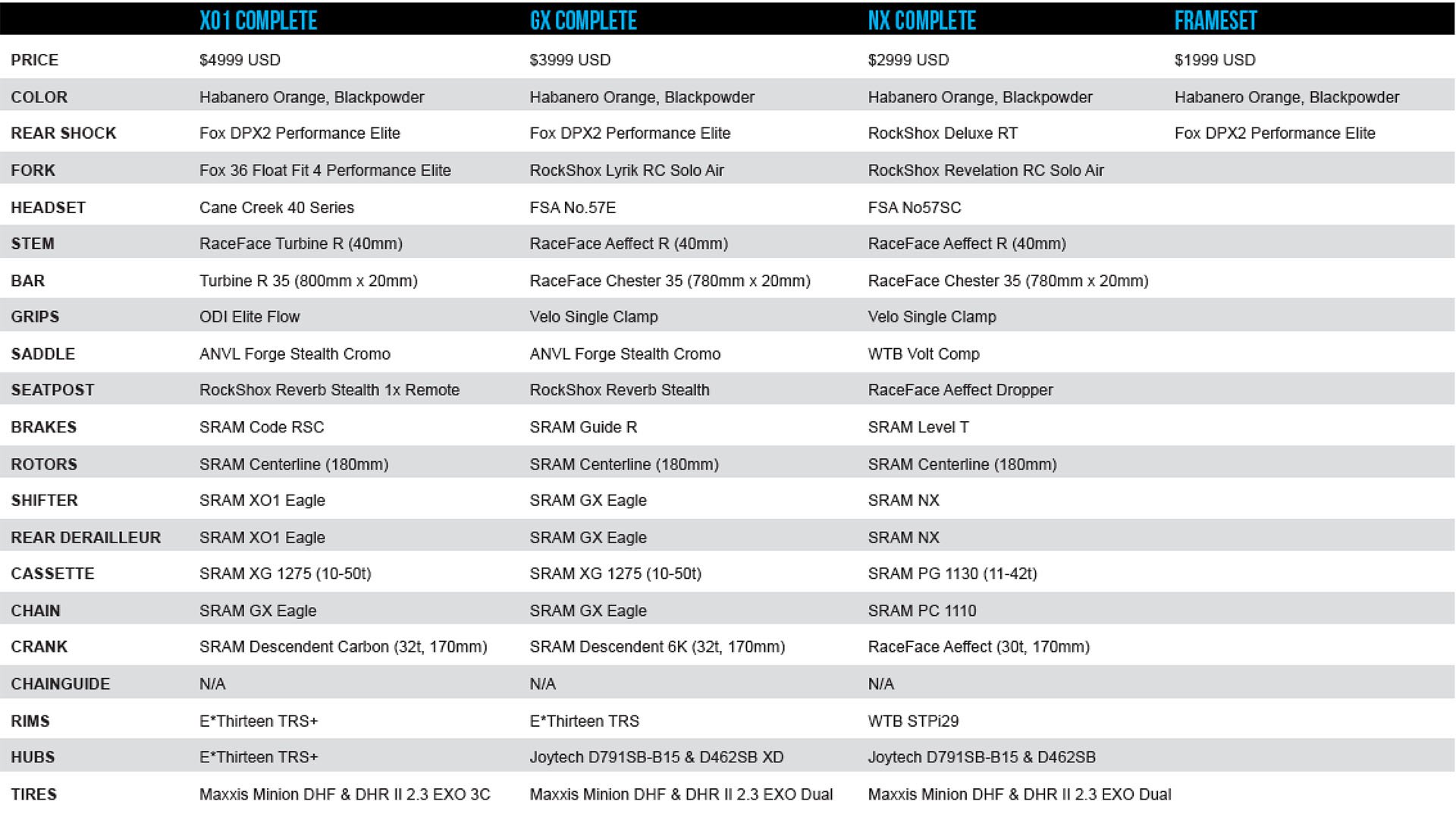 At lower speeds the bike is easy to redirect, responds easily to steering inputs, and reduces front wheel wander when climbing. As the wheel rotates faster, the bike becomes more stable, less energy is required to keep the bike tracking straight, and the rider is encouraged to lean in to corners. SBG also reduces under steer, or front wheel push, and improves front wheel traction in flat corners and off camber sections. Our updated lineup with SBG has more stability at high speed, more agility at low speed and improved traction, control andconfidence for the rider at all speeds.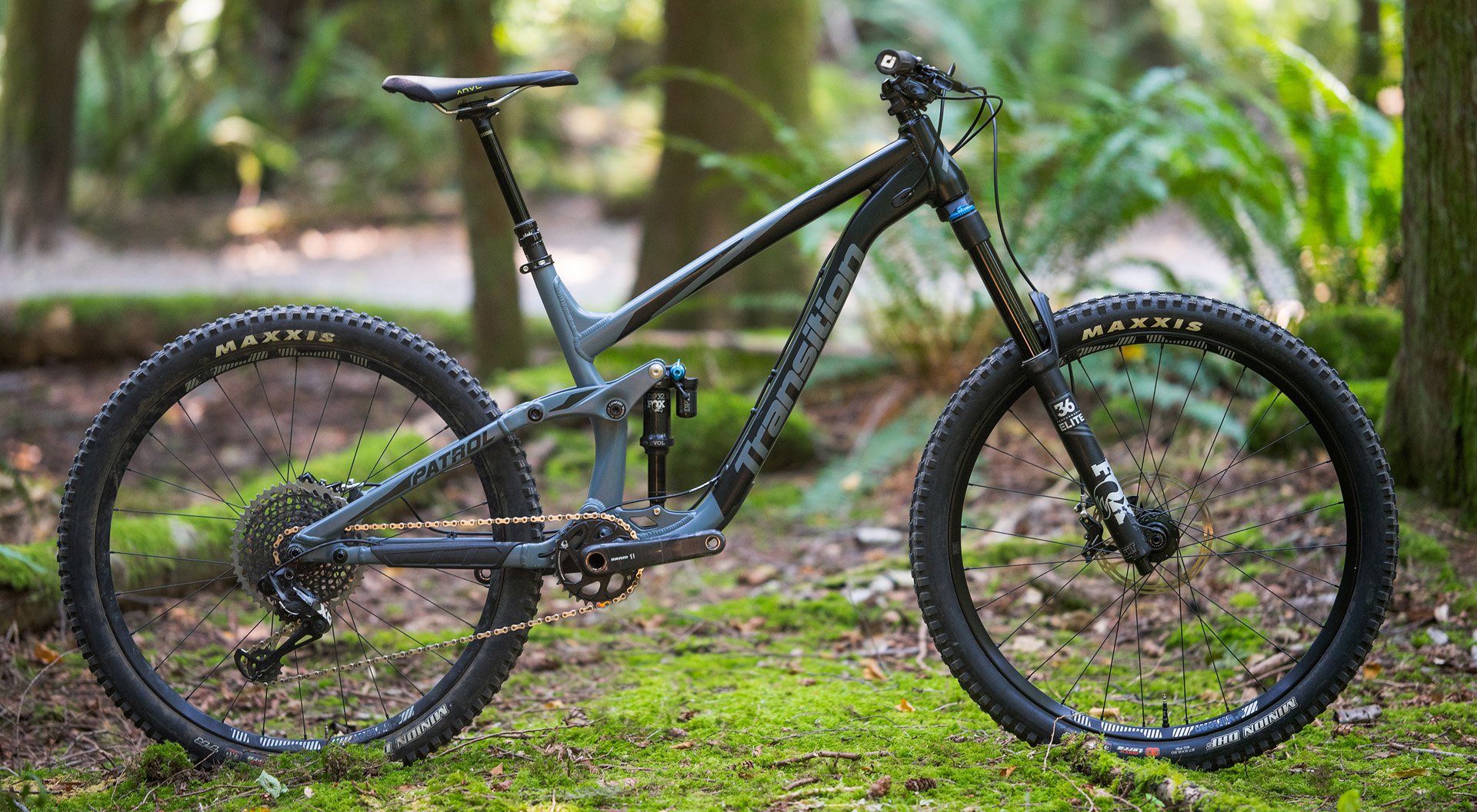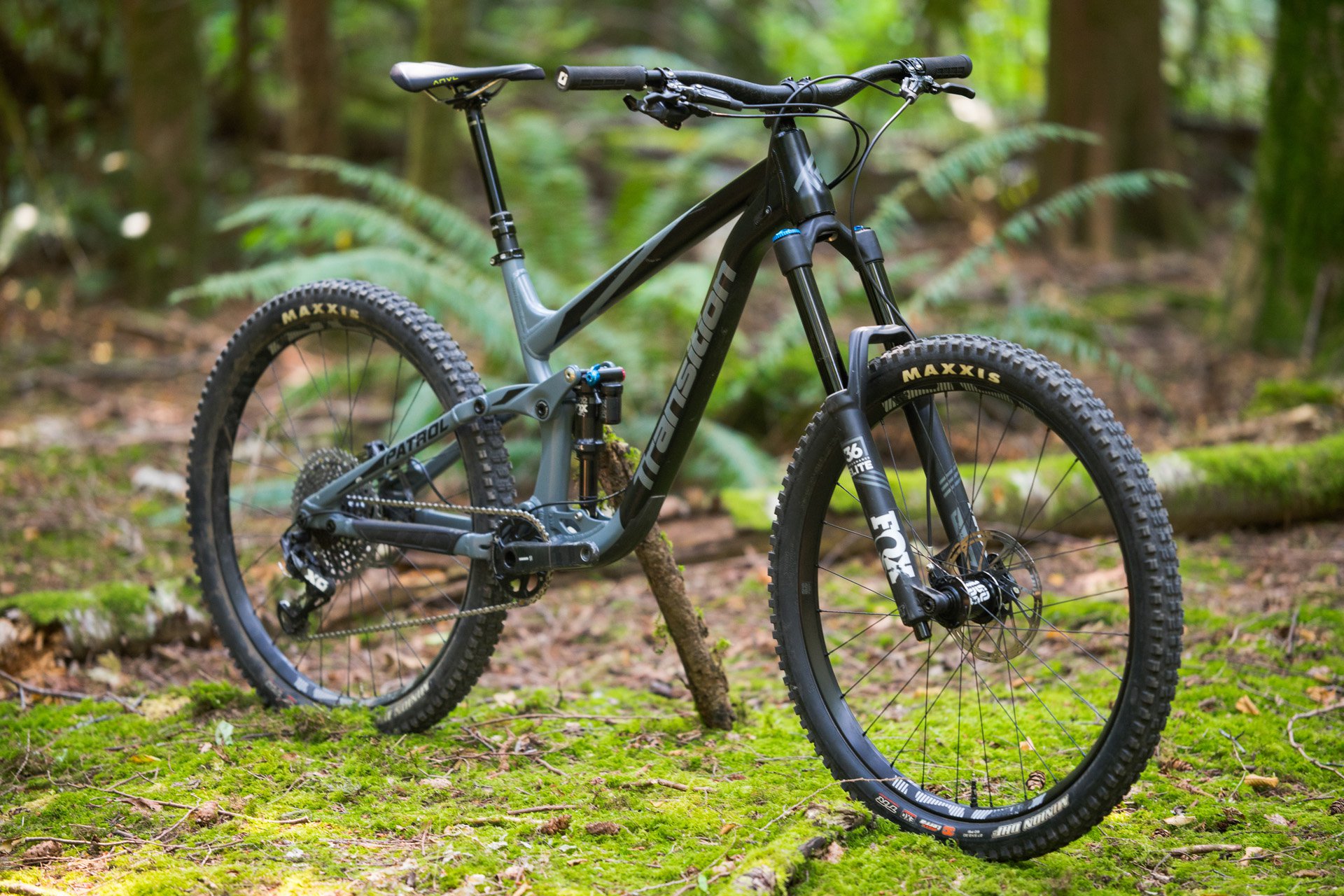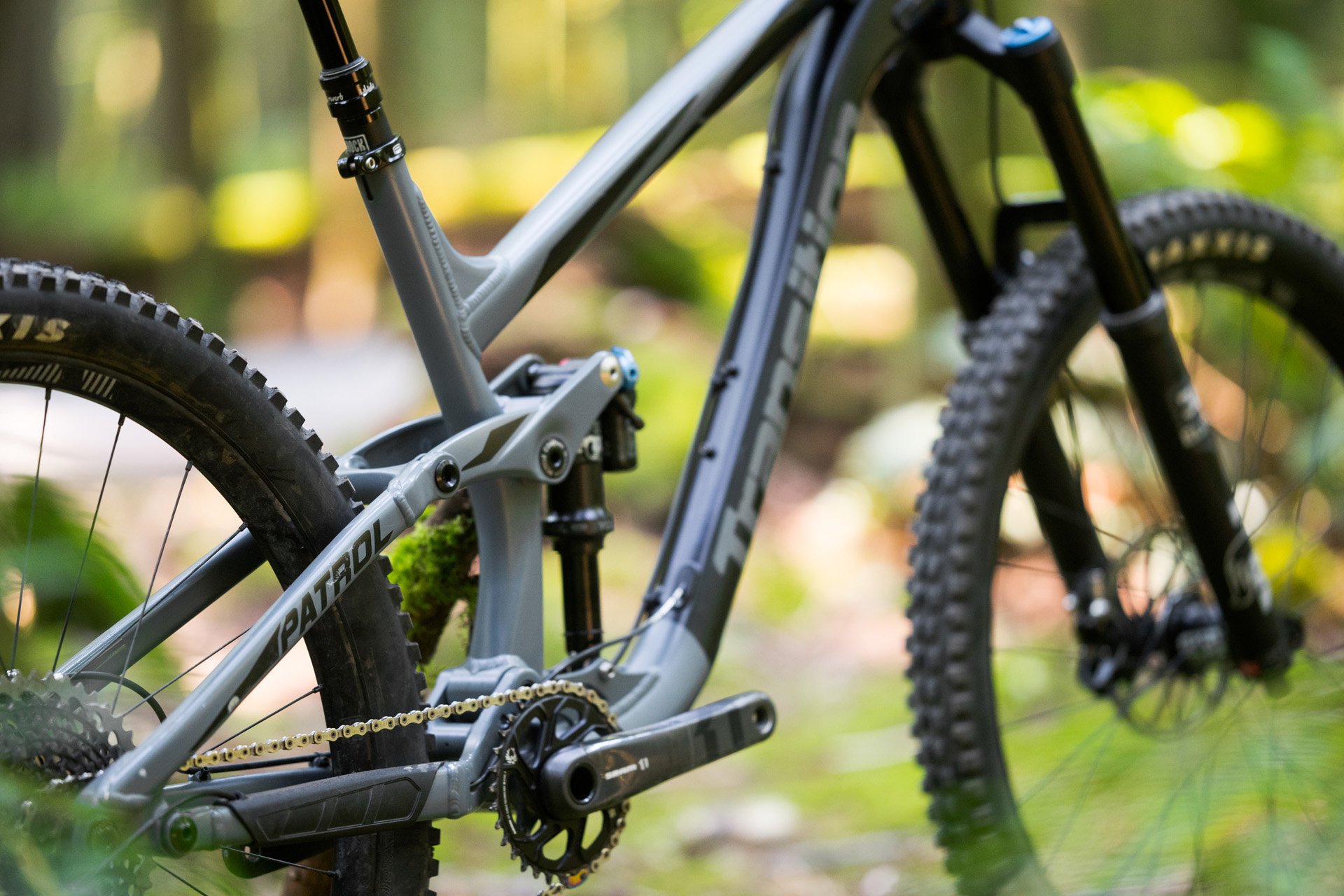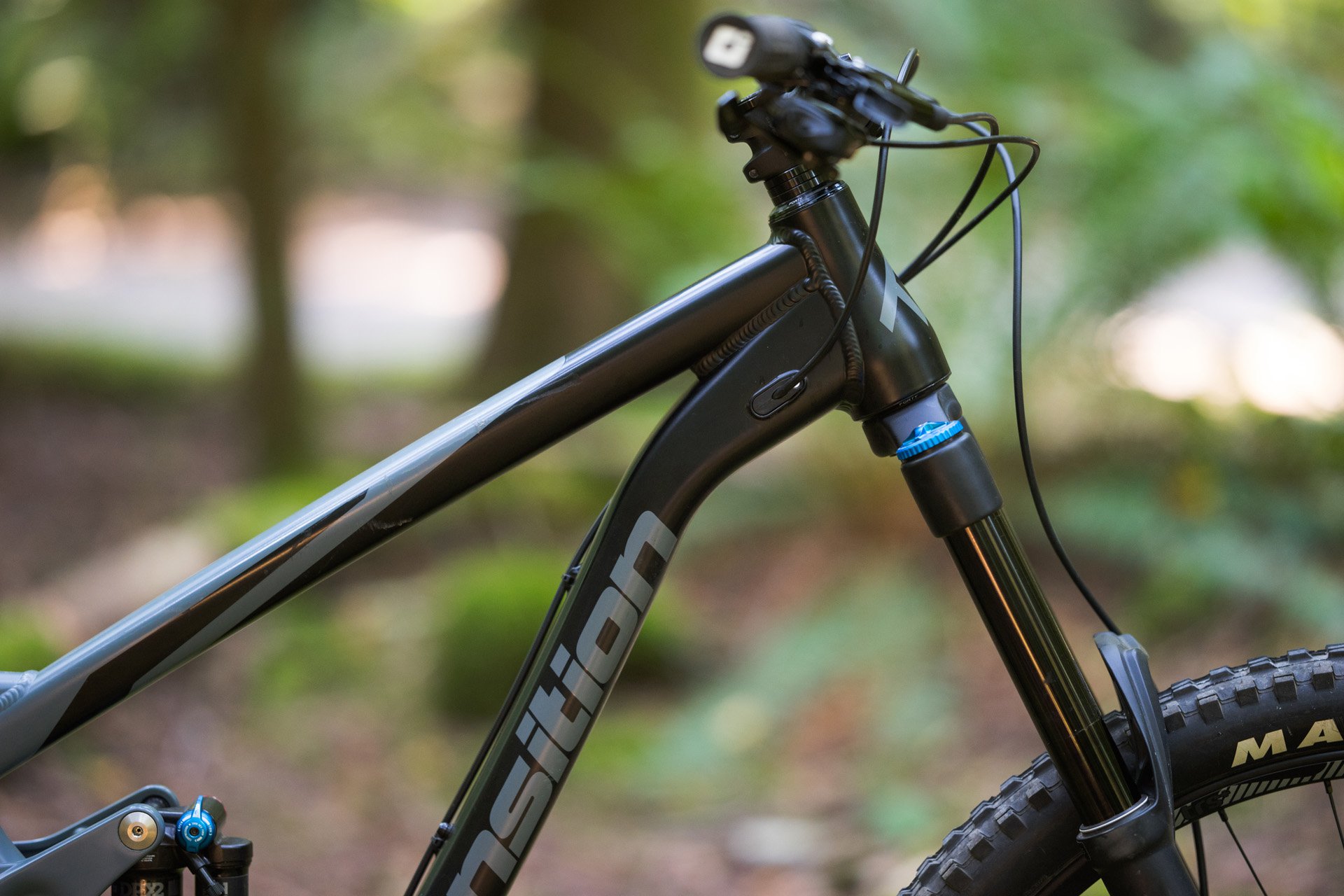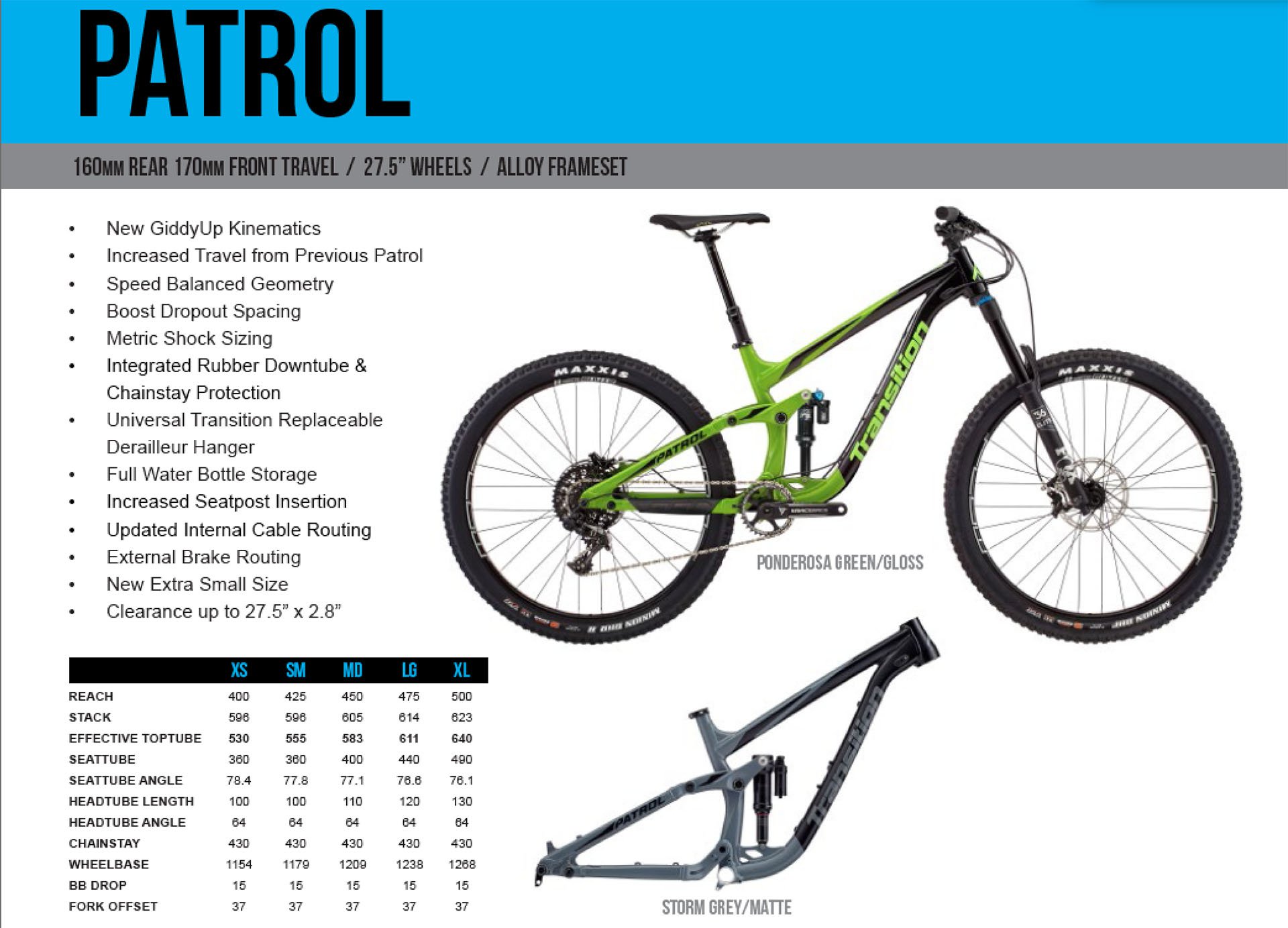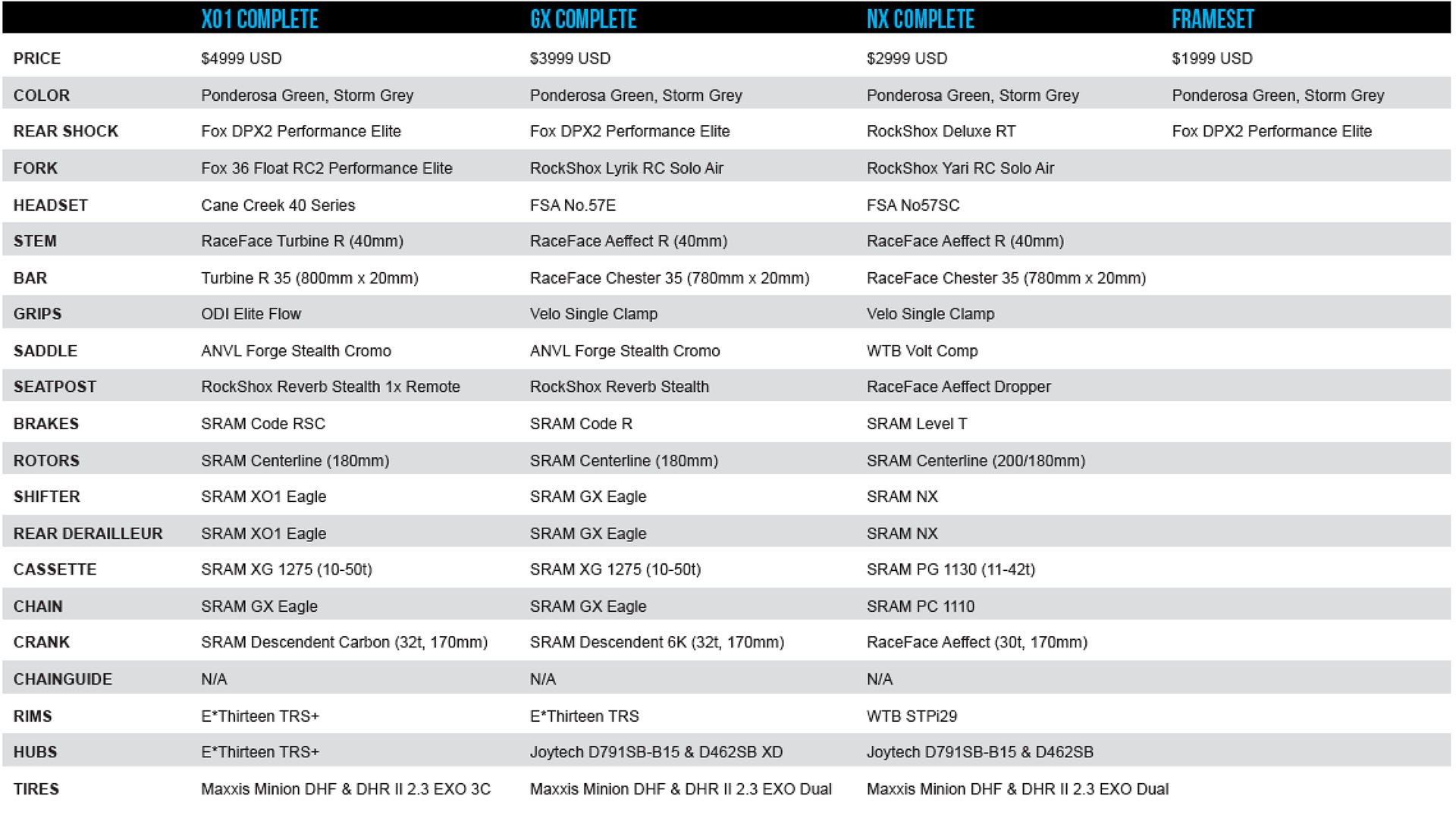 We have partnered with both Fox and RockShox to produce forks with the specified reduced offsets needed for SBG. All of our 2018 parts kits and bikes include the correct fork offsets,
---
Canadian pricing for all trail bike models:
$2499  Framesets 
$6249  XO1 Complete 
$4999  GX Complete
$3999  NX Complete