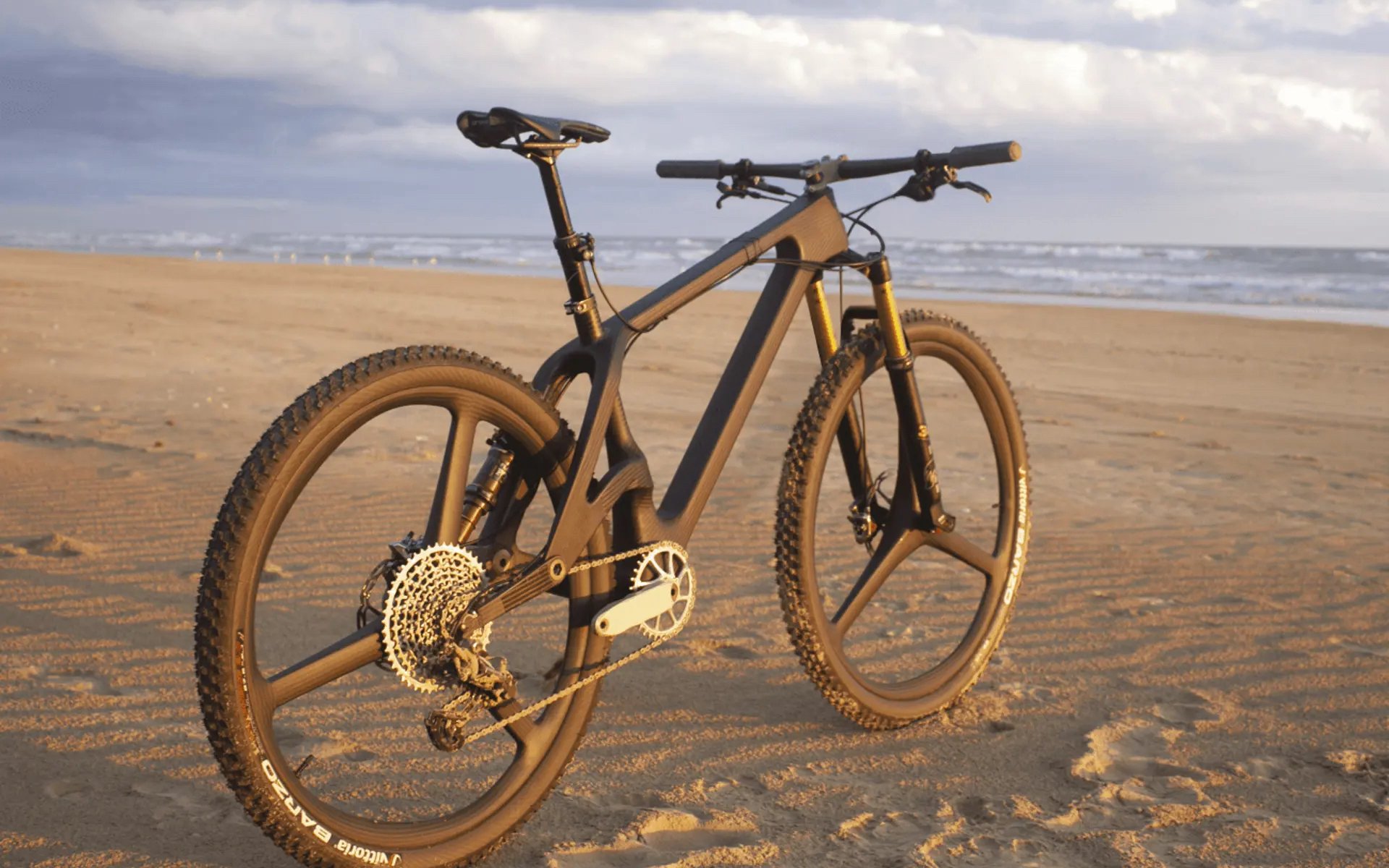 Beggars Would Ride
Confirmation Of Bias
The image chosen above is one of the first things that showed up in a high enough resolution on my Google image search titled "the worst mountain bike ever"... It is in no way related to anything else in the following pile of words.
"When I was a boy of 14, my father was so ignorant I could hardly stand to have the old man around. But when I got to be 21, I was astonished at how much the old man had learned in seven years."
The above quote is generally attributed to Mark Twain. Sometimes it references the ages of 17 and 24, but the general gist is the same. It is a telling quote about the arrogance of youth, and the time-earned realization that we don't, as a rule, always know as much as we once thought we did. My father loved it. When I was 17, it made me grind my teeth with frustration every time he dropped it on me. But then, a few years down the road, yada yada yada.
Thing is, Mark Twain didn't really say that. He was 11 when his dad died. This is a made up quote that somehow got attributed to Twain at some point and eventually it became part of the "old adage firmament". One of those quotes we trot out to try and make some point, backed up by the authority of a wise old ghost, and cemented into quasi-validity by the hall of mirrors repetition of memes and Facebook reposts. I am relieved to have learned that this wasn't something Mr Clemens actually wrote, because the repetition of "the old man" from one sentence to the next has always bugged the shit out of me, and I have long held that Twain was a caliber of writer who would not let something like that out to see the light of day.
However, the fact that Twain didn't write this only serves in some ways to strengthen its inherent message: We don't know as much as we think we do. New evidence will come to light. We will, eventually, find ourselves calling into question things we once thought were solid truths. That sure seems to be how it works for me these days, especially when it comes to what I think I know about bikes. Lately, it seems that just about every one of my long held assumptions deserves to be hauled up before my personal court of inquiry and exposed as a fallacy. The more I learn, the less it turns out I actually know.
Never let it be said that Mark Twain lacked perspective. He had a thing or two to say about Penny Farthings...
But I digress.
I've been reviewing bikes for over three decades now. When I started out, I was a gung-ho youngish XC racer and bike mechanic with a chip on his shoulder about pretty much everything. I was sorta fast once or twice a year, could twist up a nice set of hoops, and was experiencing on a daily basis the end-use customer's dissatisfaction with the status quo of an industry trying to build what it thought was the right thing for a very young sport. Bikes were fragile and twitchy, almost everything was designed to be lightweight because XC was the god-king we all knelt before, and as a result almost everything broke if you so much as looked at it side-eyed.
As mountain biking matured and evolved, and broadened in its interpretation, the old XC-focused lens became less and less relevant. Yet, as a bike tester, I continued to cleave to the hard absolutism of a leg shaver's needs. In some ways, that was taking the easy way out. It's easy to find things to gripe about when all you are seeking is a way to get up a hill faster than anyone else. The hierarchy of needs is pretty simple there. The same could also be said of the exact opposite end of the spectrum, where stability and traction are the key priorities. In either case, the worth of a bike could be measured against a stopwatch.
Or could it? This is where the whole act of testing bicycles becomes a messy hairball. The lightest bike with the lightest wheels may not always be the fastest bike, for you, to climb the hill of your nightmares on. The longest travel, longest wheelbase, most grippy-tired sled may not be the bike you need to achieve terminal velocity in your personal chasm of doom. Handling, terrain specific suspension behavior, feel, responsiveness, confidence, fit; they all become part of this sense of what is working or not working that goes well beyond the basic touch points.
When we start trying to distill the how and why of what makes us feel "better" on one bike versus another, there is a huge dance of numbers that comes into play, and most of us obsess like crazy over the nuanced way those numbers interact. We hypothesize our asses off about what is working and why, or what is not working and why not. And some of the time, we may be onto something. But then again, some of the time we are talking completely out of our hypothesizing asses.
Meanwhile, we, as individual riders, change. I am no longer anything close to resembling an XC racer. So those old rules do not apply. But at the same time, I still spend a lot more time going uphill than I do going down, so maybe some of them still apply a little bit? And then, on top of all that, none of this even begins to get into that hazy atmosphere of dopamine and aesthetics and lust that acts on our emotions and weighs heavily on our perceptions, no matter how lucidly we think we are thinking…
The version of me that assumed he knew everything has tasked some really good framebuilders with building some monumentally shitty bikes. In 1999, I asked a guy to build a 29" steel hardtail with an Action-Tec fork and a 72 degree head angle and the shortest chainstays possible to fit the new WTB NanoRaptor. My thinking at the time was that the bigger wheels would be slower handling, so we should steepen things up to keep the handling snappy. This, combined with a miscommunication between builder and me about effective top tube length (24") and actual top tube length resulted in a bike that had the desired 72 degree head angle, as well as a somewhere around 22" ETT, a wheelbase just shy of 42", and an absolutely vicious case of front wheel/toe overlap. Set up as a single speed with a 2:1 gear, it was an exercise in sheer terror to ride. Kind of like a very big, very mean BMX bike with a propensity for endo-ing on any obstacle large enough to snag the front wheel. Somehow I still managed to set a personal best time at the Cascade Cream Puff 100 miler aboard it, and I rode it for a couple years without any broken collarbones. But wow. What a monumentally bad idea. Or bad set of ideas.
That was one bike. There were quite a few others. Some were good, some were bad. At least I was putting my hypotheses to the test, right? So, obviously I KNOW what works now, right?
Here's a small sampling from the list of things that I KNOW, that I have since been proven absolutely wrong about:
Wheelbases will never need to be longer than 45" for a trail bike.
Head angles will never need to be slacker than 67 degrees for a trail bike.
29ers will always need steeper geometry to compensate for increased gyroscopic effect.
There is no such thing as "too stiff" when it comes to lateral flex or wheels.
Bigger tires will always be better in bigger terrain.
Downhillers will never accept 29" wheels.
It's a real long list. This sampling is barely the tip of the iceberg. The number of things that I have been "right" about when it comes to assumptions regarding bike geometry, design, and handling is far outnumbered by the number of things I have been wrong about. My biases have been in a state of constant revision for the past decade, and finally, hopefully, I am reaching the allegorical Mark Twain at 24-years old stage. I do not know nearly as much as I once thought I did.
There's a new test bike downstairs. It represents a bunch of things that I think are really cool; easy adaptability to different wheel sizes and travel lengths, small-batch built, sort of handmade, steel. It also incorporates several aspects of my bias list that I would deem as not feasible; steel full suspension, single pivot, coil sprung. Compared to the Yeti SB140 that I am reaching the conclusion of testing, this thing has an antediluvian, almost steampunk vibe. My first ride on it - on a hot as balls day where the trails were all sketchy, high consequence, kitty litter and ugly rut mindfucks - felt like the start of a love affair.
Hello, bias list. Prepare for your next revision. Thank God this bike doesn't have an idler-pivot. That would be too much crow to eat in one sitting.