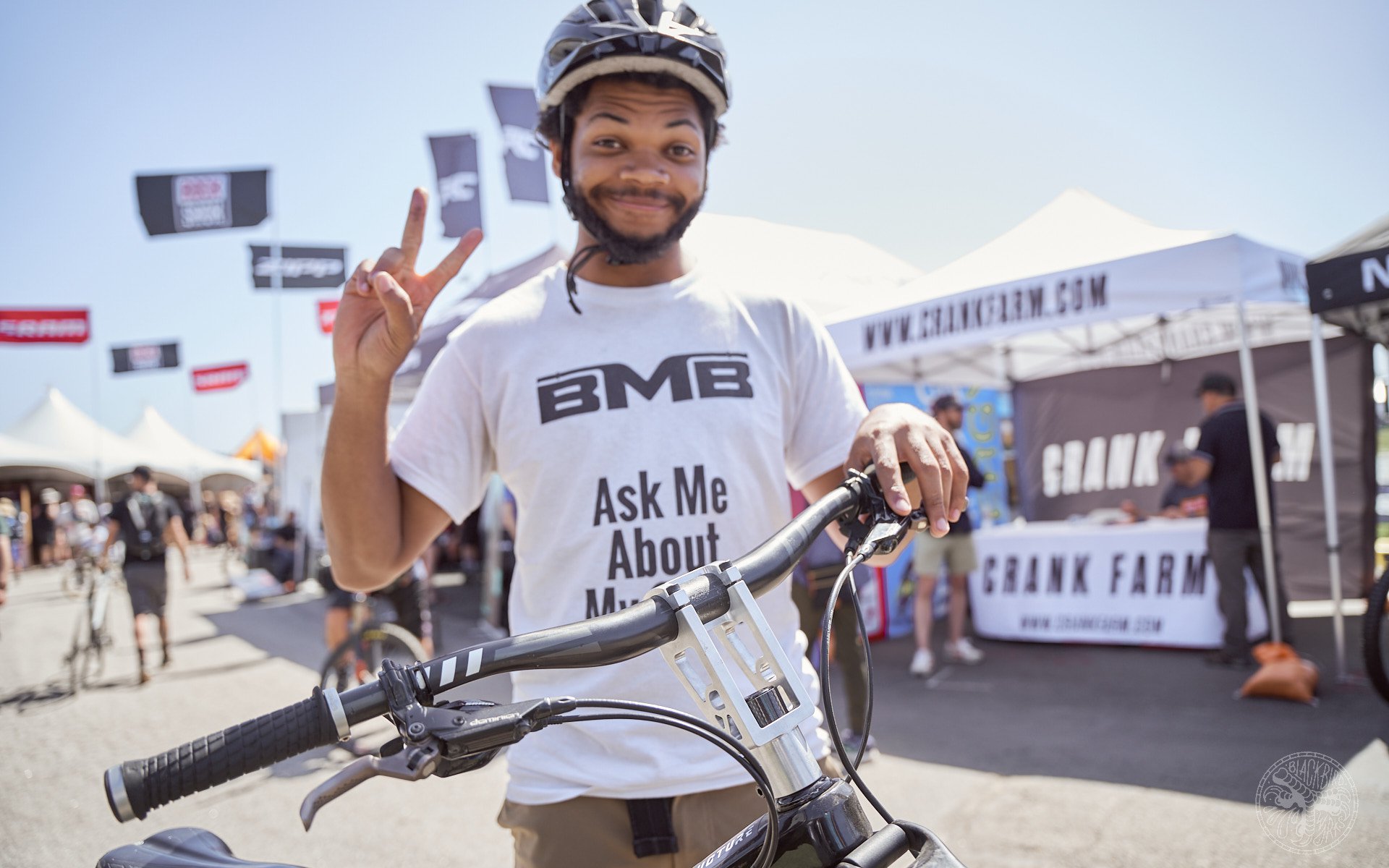 Sea Otter 2022 Coverage
The Most Interesting Dude at Sea Otter 2022
Flying on a plane, crossing an international border? After two years shuttered in the misery(!) of North Vancouver, it was refreshing to get the hell out of town and into some nicer weather. We didn't like our odds for last years October Sea Otter, so we stayed home, which meant this year's Classic was our first since 2019. I didn't realize how much I missed travelling until it happened and we tacked on some extra time to enjoy the experience, spending a day in Santa Cruz (after the Juliana party at the Santa Cruz office) and saw some sights and even some mind-blowing automobiles - but Deniz talked about that.
And of course the best thing about going to an event like Sea Otter is the interesting people you meet and the old friends get to catch up with. The biggest perk about working alongside the bike industry is the passionate people who make, sell, repair, and market the products essential to our riding.
One of the most interesting characters I met at Sea Otter this year was Bronson Moore, a 23 year old who has been designing mountain bike parts since he was in the 5th grade. The gentleman is stoked about bikes and about designing products to make them better. Is he on the right track? Who the hell knows? Ten years ago you would have been laughed out of the paddock at Sea Otter if you'd suggested 29-inch wheels were the future of downhill bikes. Mountain bikes started off as cruisers and then, once frames were being purpose built, they looked a lot like road bikes. Remember 150mm stems and 71º head angles? Too many times I've written off ideas as harebrained only to have them become essential products. I laughed at the first remote telescoping dropper post; the Gravity Dropper. So I gave Bronson the chance to explain his stem in his own words.
Tell me more about your Raised Reverse Stem revelation Bronson.
I had long thought about raising the bars in general for a better angle of the arms to the bars so that you can support yourself when you encounter an obstacle that sends you forward without fear of you going over the bars. Also, I liked how when bikes get slacker, the front wheel moves further away from your hands which decreases your endo angle and makes the bike less likely to flip over forward when you encounter a large obstacle.
That sounds logical and plausible. How did this idea morph into the RR Stem?
Both of these together I believed would create a bike that was easier, more comfortable, and safer to ride on steep gnarly terrain. The thing though was that just making the bike slacker seemed to make the steering harder to control with it feeling floppy and wandering at low speeds, along with increased fork dive due to the slacker angle, and increased front center length changes. So I thought about having two separate head tubes, one for the fork, and a second behind it for your stem and handlebars. These would be connected via a belt or chain. This would allow the relationship of head tube angle, fork offset, and distance between hands and front axle to be controlled more independently.
To simulate my idea of the front wheel being significantly further in front of my hands, I reversed my 50 mm stem on my bike. Riding it around in front of my house, I noticed that the front end felt less floppy, I could press in a lot harder on the hands when turning without the steering feeling unstable, I could turn tighter when before the front wheel would try to tuck in, I could ride straighter at low speeds, and I could lean the bike over way more creating really smooth flowing turns. It got me thinking that this could be something really good if tuned, and that I may not need to pursue my double head tube concept.
So you kept tinkering with a taller stem that reversed the offset until you got something you liked riding. What would you say are the advantages to the RR Stem?
I would say the biggest advantage is the cornering performance. The reverse offset really calms the steering feel, and practically eliminates the floppy feeling you get from slacker bikes. It also really helps you when leaning the bike over to be able to keep your body towards the outside of the bike to keep your side knobs loaded properly while leaning the bike over further for a kinematically tighter turn. The increased leverage from your hands to your feet helps to load the bike more when pumping around the turn and increases maneuverability. The more rearward position helps you to overload the rear tire so it breaks loose first in a controlled manner while sometimes even pulling the front around to get the bike to snap around a really tight turn. Because of the steering geometry change, you can also turn tighter before the front wheel wants to tuck in and jackknife unexpectedly.
One thing is pretty certain, Bronson's unusual stem doesn't seem to be slowing him down.
I asked Bronson what sort of impression riders generally have after having a go on the RR and he said that most get used to it quite easily and find it more comfortable and that the steering feels nice. I realize this is a little like asking Ronald McDonald how people enjoy their first Big Mac, but Bronson was my only info source. Another comment he has heard is that the bike is easier to manual (I like this!) and one rider said he could more easily get the rear wheel loose and "snap around a turn."
Bronson had a pretty good Sea Otter all in all. He went to check out the bikes from Structure Cycle Works in person. Clearly out of-the-box thinkers recognize their tribe easily and when he went to say hello, Loni from Structure asked if Bronson wanted to put a stem on one of his bikes and race it in the dual slalom and DH, so he did! I have no idea when or if this concept will start influencing the bikes we ride but I'm very glad there are intelligent and creative people like Bronson in our industry to keep things interesting as we move forward, and lower, and slacker, and longer...
Motorcycles and ATVs have much higher bars than mountain bikes and you could argue that BMX bikes do as well. Is this idea too wacky? Maybe, but some of the best ideas in mountain biking have come from mad scientists.
Long live unconventional thinkers, rogues, and renegades; they, like Bronson Moore, are a perfect fit for our off-kilter sport.
You can find him on instagram: @bemorebikes