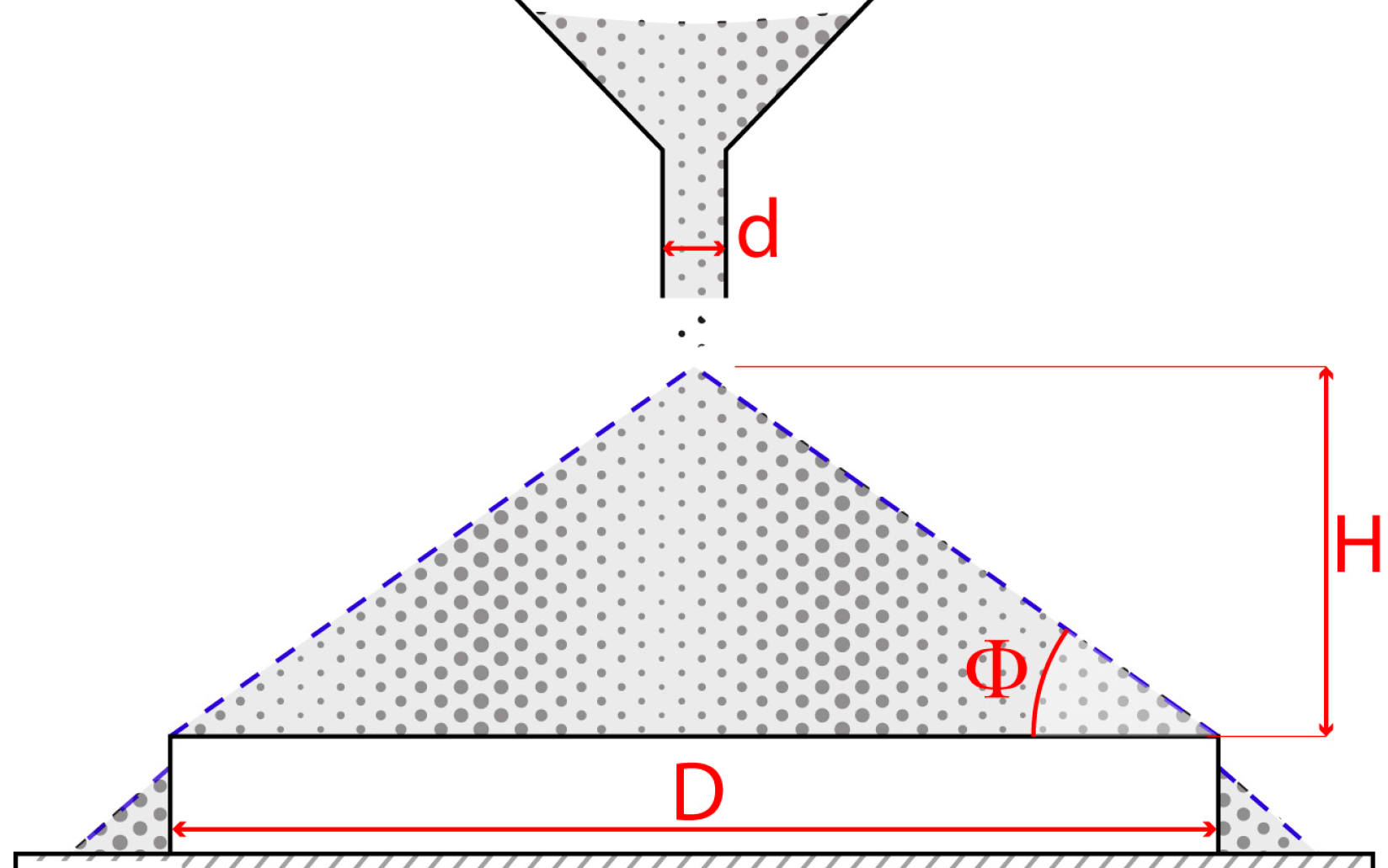 Beggars Would Ride
Angles Of Repose
So, I just rolled back in the door from a two-week road trip with a half-finished screed on my laptop about underbiking, overbiking, and whether marketing is wagging the dog of mountain biking, or whether pinkbike commenters are actually wagging the dog of marketing which is in turn wagging the dog of mountain biking. Designwise, that is. And I was super ready to tee it all off with a quote from a friend who happens to be a brand manager for one of them bike companies, where he said "Dude, if we went and built the bike that most people need, nobody would buy it. A legion of jackasses who own 12-year old mulleted and overforked Nomads would crucify us in the comments section about the seat angle not being steep enough and the bike would be dead by the time it hit the showroom floor."
But then I just poked my nose onto nsmb.com and it would appear that Uncle Dave had already written something that pretty much sums up what I was going to say in a better way than I was going to say it. Damn. Scratch that half-written ode to evolutionary design and trend-marketing. Instead, let's talk about seat angles. That way I get to use "angles of repose" as a title.
There was a writer named Wallace Stegner, who wrote some pretty sweet novels. All The Little Live Things was one of them. Angle Of Repose was another. It gets a bit dense at times, but it covers generations of ground and is a compelling look into family dynamics as they play out over said generations. I don't really recall if there was anything in the book about piles of gravel or snow on a slope, which is where you'd usually find "angle of repose" mentioned. Nor is there any mention (that I can recall) about bikes, or seat angles. But Wally Stegner was my next door neighbour when I was a wee little lad in California before being uprooted to New Zealand, and "Angle Of Repose" really does have a nice feel to it, in so far as phrases can be thought of in tactile terms. As a kid, I had no idea that Stegner had quite likely plagiarized chunks of Angle Of Repose from the journals of Mary Hallock Foote. This writing gig sure can be a messy business sometimes. So, yeah, where was I? Ah, yes. Seat angles. Effective or otherwise.
The two-week road trip I just took was also the conclusion of my time with the Kona Honzo, and that burly aluminum hardtail was my constant ride companion for the past month, as well as the only bike I rode for the past two weeks. Prior to this final push, the Honzo had been rotated in and out among other bikes, all of differing geometry and all also featuring some sort of rear suspension, something the Kona does without in no uncertain terms. And I noticed something in this past month. My knees started to hurt. I'm pretty sure it has something to do with the seat angle.
The Honzo has a 76-degree seat angle. That's nothing to raise an eyebrow in this day and age, and I will fully agree that steeper seat angles have made longer travel bikes a lot easier to winch up steep hills, and that for people who ride flats (and often locate their feet even farther forward than us clipped-in old reprobates with our fossilized ball-over-pedal-spindle tendencies) steeper seat angles on long travel bikes are even betterer. But this is a hardtail, albeit one with burly intentions, and I was riding it on a ton of pedally trail rides, racking up modest but decent mileage. And my knees started to hurt kinda like they used to back when I would treat every ride as a race and would never stretch or warm up. Except I was riding real slow, and stretching a lot, because that sort of happens when everything starts getting old and worn out. And because I don't really turn it up to 11 anymore, and because I stretch, my knees haven't really hurt since about 2005. So, this was something that made me go "hmmmm."
Since things can be adjusted, I slammed the saddle way back on the rails and dropped it a hair. Sure enough, the knee pain went away. But meanwhile, the bike was still a city block long, and I found myself thinking a lot about how a slacker seat angle would mean a shorter overall wheelbase for a given top tube length (I know, who even cares about effective top tube length anymore? It's all about reach, bro!), and how the bike would probably still be supermega stable but might be a little bit more fun everywhere that wasn't deathgrip steep and fast.
Head angles have been marching slacker for well over a decade now. Seat angles have had maybe half that time to really get the "make them all steeper" memo across the desk of every single product manager in the industry, but the memo has been read and implemented far and wide. And, as mentioned, for the kind of bikes that appeal to the winch and plummet set, they make a lot of sense. A modern 160mm travel bike sags about 50 or more mm into its travel, which slackens the seat angle by about two degrees, so it makes sense to account for that dynamic, otherwise you are pedaling a spongy recumbent uphill. But for a lot of other applications, I am not sure I'm on board with this. Hardtails do not sag into their travel, so they don't become slacker the second you sit on them. If anything, the fork sags in a bit, and the seat angle gets relatively steeper on a hardtail. So, that 76-degree seat angle gets up around 77 when sagged, and never, ever gets slacker than 76.
If one were to fall down that Leonardo Da Vinci derived biomechanical wormhole (like, how many of you know you can almost always set your seat height [thanks Uncle Dave for catching that I had angle in there instead of height; deadline brainfade] to perfection by hooking the nose of the saddle under your armpit and adjusting up or down until your long finger is in the dead center of your bottom bracket?), one might discover that 73-degree seat angles were not an accident, but were probably derived out of some species-wide femur length consistency. I don't know, just spitballing here. But for over a century people have been riding and designing bikes and nobody except triathletes complained about seat angles until a few short years ago. And now, we all gotta have them as steep as we can get them. 78 degrees, bring it! How about 79? Can I hear a 79? SOLD! To the guy in the Norco t-shirt!
Then again, for most of that century, nobody was riding the kind of stuff that is common fodder amongst the steep and rowdy crowd now. So, design evolves to suit the adapted needs of those on the ends of the bell curve, and we all reap the benefits.
It's just that with seat angles, I'm not so sold on the benefits when they are applied wholesale across the board to just about everything with a decent set of tires. Aside from being able to balance a longer wheelbase, is there really any tangible benefit from super-steepening the seat angle of a hardtail? Do people like having the noses of their saddles gently nudge them in their buttholes when they are standing and trying to wind it up on a climb? Maybe I'm just old fashioned.
And this is where we get back to the bit that Dave already did a better job of expressing. There's evolution, and there are trends, and sometimes the two can actually benefit each other. And then there's marketing, and marketing will do whatever it takes to sell shit, and doesn't really care about looking at anything through a long lens. It must have been hellish trying to ride XC bikes that were basically road bikes with flat bars and fat tires on the kind of terrain that "you people up north" were navigating. An entire sport was being fed by an industry that had decided what everyone needed was lightweight, twitchy, uncomfortable bikes that weren't good for much aside from going uphill fast. Of course, a few decades later, it could be argued that the entire sport is being fed bikes that work great for getting rad in Bellingham and going downhill fast enough to make your hair bleed, and those bikes may not be the right ticket for the fat part of the bell curve elsewhere, but that's what you're gonna buy because that's what everyone is building, and good luck finding something that doesn't have a 76-or-steeper-degree seat angle.
Picture of a Man standing inside a square inside a circle. Bell curves. Compromises. Some of us get exactly what we need some of the time. Most of us deal willingly with those odds. Some of us will always find something in need of "improvement." Please, for the love of whatever is sacred, don't try to sell me some newfangled steep/slack adjustable seatpost. I fell for that once already, back in the 90s.