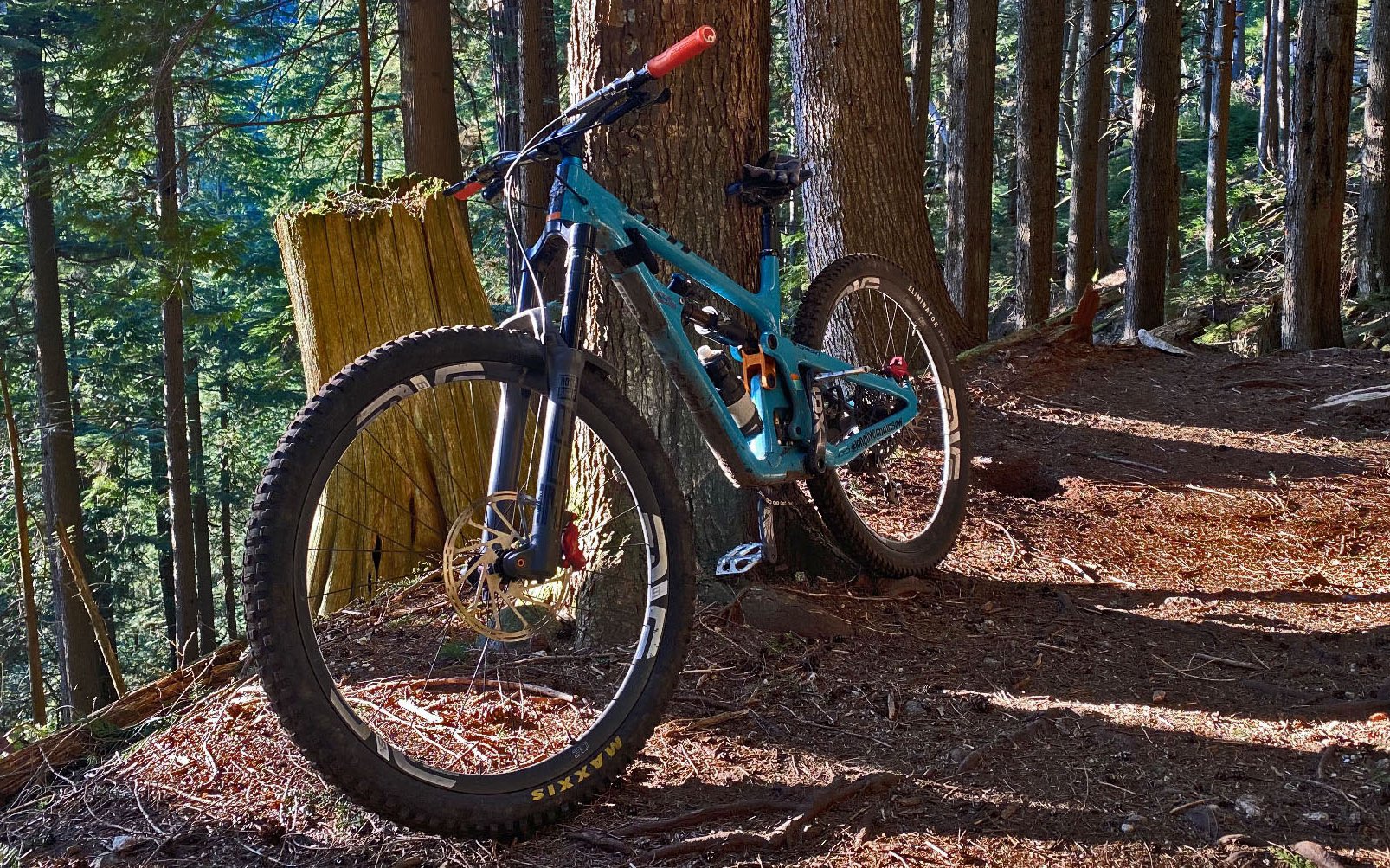 Editorial (with a side of ADHD)
Want to Ride Better? Do Your Homework.
School was rough for me, particularly early on. But it was even worse for my teachers. I had attention issues, a quick temper and I was an attention-seeking wise-ass. A winning combo to be sure. My grade 2 teacher once called my parents and told them, "I don't know what we're going to do with Cameron." Which is a great call to receive. Not only is your kid a massive pain in my ass who can't concentrate worth shit, we've exhausted every option with him. It's time to pull the pin. When my mum ran into that same teacher, Mrs. Herman, when I was in my twenties, and told her I'd graduated from University and was a practicing teacher, my mum told me she literally had to sit down.
It didn't quite end there. While out on a walk with my then new girlfriend, I ran into Mr. O'Connor, who 10 years earlier had taught me grades 8 and 9 science at the Point Grey 'Mini' School here in Vancouver. He of course asked what I was up to, with his signature impish grin. When I told him I was a teacher like him, he said with a completely straight face, as though it was beyond debate, "YOU'RE NOT!" When I laughed and replied that this was in fact the case, he said it again in exactly the same tone. It was so convincing I began to wonder myself. Finally, when Cristina, who had graduated with me, corroborated my story, he appeared to begrudgingly accept it, but I'm pretty sure he continued to think I was having him on.
Shutting up and sitting still were virtually impossible for me, but homework was my real Kryptonite. Often I was capable of doing the work, but incapable of starting it. My assignments were either completely forgotten about, half done, or finished terribly most of the time. But there were rare occasions when I was either interested in the subject matter, terrified of the consequences, or successfully browbeaten into completing my work for the actual day it was due.*
*If nothing else, I hope this makes it clear that anything I write that seems prescriptive, or feels like I'm telling you how to live your 'MTB life,' because I've got this shit dialled, is mostly written because I have struggled mightily with this sort of thing and have slowly begun to turn things around
Armed with this information, you might be able to guess that I wasn't a big fan of school, but there were days that I remember actually looking forward to going to class. These unicorn days were either the result of a crush on a girl or having completed my homework satisfactorily. If I'd completed something I was actually proud of, that was the best, but just having something completed was enough to move the needle substantially. Getting my shit done turned something I generally hated into something I relished.
I was thinking the other day about a rattle I'd been chasing on my bike and I realized there was a parallel I'd never drawn before. In my life at least, this same phenomenon applies to mountain bike rides, and can amplify an experience that is already quite awesome. When you've done your homework that is.
Often, when I get home late, after an elongated post-ride beer-down, I just ditch my dirty bike and go into damage control mode. Other times I put the bike away wet because I'm too beat or too lazy to deal with it. Inevitably in these cases there's something that isn't perfect on my bike. What has historically happened next is that I fail to deal with the matter before the next ride and it gets in my head, as soon as I enter the workshop. The issue doesn't even have to be something that impacts performance. The absolute worst is some phantom problem that makes an unpleasant noise. Not only does the rattle or squeak take me out of the moment, the knowledge that I should have taken the time to sort it out frustrates me and dulls the luster of the experience. When it actually impairs my ability to perform on the bike, part of my brain goes right back to grade 2.
Unsurprisingly, the opposite is also true. When I've accomplished what is for me some 'epic' task, like changing all the pivot bearings, overhauling my rear hub, or doing a basic service on my fork, my anticipation for the ride rivals a post-quarantine bike park day. But completing even small tasks can have an impact; adjusting a tweaked derailleur, installing a missing cable end, repairing a slow leak, or replacing worn grips.
Extending this further, I've discovered that being meticulous about cleaning my bike, performing regular maintenance like lubing the chain, and checking for problems before they occur, provides similar therapeutic benefits. This is even true on rare occasions when nothing is screaming out for wrench attention. I've even started doing a bolt check, or M-check, and while I don't go full anal retentive on this one normally, it too pumps up my ride experience.
This phenomenon may remind you of Admiral McRaven's famous speech: "If you want to change the world, start off by making your bed." The idea is simple enough; completing a simple task first thing in the morning gives us a boost that catapults us into our to do lists with enthusiasm. What the Admiral failed to mention is the dopamine hit we get from even small accomplishments, the same drug responsible for temporarily changing my attitude about heading to Southlands Elementary when miraculously, my math homework had been completed.
There are other benefits to this sort of regimen as well. In the last couple of years I've started changing up details on my bike and doing some A/B testing. Things like moving my brake levers up, firming up my suspension settings, trying multiple insert and tire combos, and cutting my bars a little shorter, have all led to improved performance on the trail. The more time I spend prepping my bike, the more likely I am to try something new or swap out worn parts. The task barrier, the same one that made starting my homework feel as trivial as building the Great Wall, shrinks at an increasing rate when I spend more time maintaining my bike. The ease with which I complete tasks like brake bleeds are directly proportional to the length of time since I last performed the task. Nothing builds confidence like repetition.
The positive impact of this sort of preparation starts as soon as I've done the work and then shifts up a gear when the ride-plan shit-talking begins. The biggest dopamine hit however comes when I pull my bike off the wall and notice how it glistens and how solid and quiet it feels when it hits the floor, but I always know there'll be more pleasing jolts over the course of the ride.
I think you know your assignment. If you've had this experience, please hand in your work below and detail your results.
---
Addendum
Exercise is one of the best non-pharmaceutical treatments for ADHD. Specialized founder, Mike Sinyard's experiences with ADHD and cycling, and those of his son Anthony, led him to create Outride, a foundation dedicated to funding research regarding the benefits of cycling for kids with ADHD and other challenges and spreading the word about the findings.