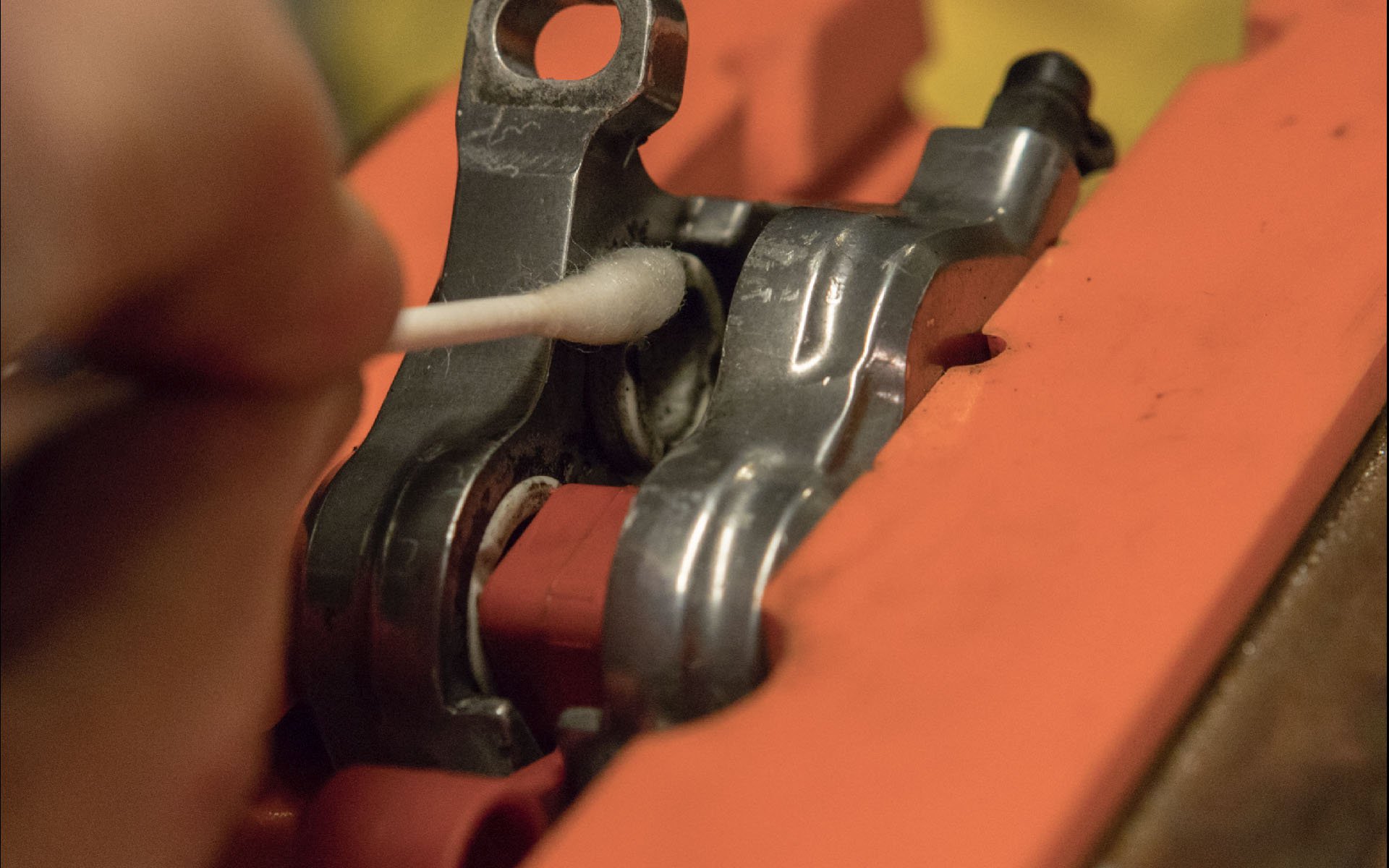 Pandemic Do-It-Yourself
Clean Your Brake Pistons!
Before we dive too deeply into this mildly technical task, I need to come clean about my experience as a mechanic. I worked in 4 different Vancouver bike shops over a span of about six years. Most of it was part time or during summers while going to school but one year I worked six days a week mostly wrenching. Overall I probably spent more time on the tools than doing sales by a 70:30 margin, and I learned some stuff about fixing bikes. Cantilever brakes, V-brakes, side-pull, and even U-brakes; all the rim brakes were in my wheelhouse. Unfortunately my shop time, in the primordial mid-to-late 80s, pre-dated disc brakes, and was even before suspension, so I have some gaps in my expertise, and there's no quick way to reproduce the endless task repetition you get working in a shop. I didn't manage my 10,000 hours but there was a time during my year-long stint at Cap's* when most days felt at least that long. I also worked at Robson Cycles, Bicycles Plus and Boulevard Bikes/West Point, all in the city of Vancouver.
So while I have decent skills with wheels and tires and bearings and drivetrains, I'm not wizard at, for example bleeding brakes. I enjoy the process so much that I usually bleed each end at least twice. My approach to French 100 was similarly repetitive. So I'm not coming to you as an expert as much as someone who likes working on bikes and writing about working on bikes. While I'm probably under-qualified to lead you through this task, I have faith in your ability to recognize my errors and point them out in the comments to help out those who may miss them.
I'm slightly embarrassed to say that this particular maintenance procedure is one I'd never even attempted pre-COVID. Who knew cleaning brake pistons was such a satisfying and effective task? Shockingly, I didn't even realize how the piston and seal interfaced until I did a little more research today.
Now that I've read the disclaimer, let's dig in.
Brakes get all sorts of dirty. And then they get really hot and bake on all that sludge. Fortunately, cleaning your pistons isn't much more difficult than changing your brake pads, which also happens to be the best time to pull out the Q-Tips. I'll lay it out below with several dozen photos of brake calipers, some with pads, and others without.
How Disc Brake Pistons Work
I always assumed that brake pistons slide through their seals and retracted thanks to negative pressure in the hydraulic system. It turns out only part of that is partly true. The seals, which are square rings rather than o-rings, actually flex and move with the piston. This nifty design allows the pistons to gradually self-adjust as the pads wear, at least in a perfect world. The seals also act as a supplemental return spring so your brakes reset more positively and quickly. Which means theoretically we don't clean pistons to make them move more freely, we do it to prevent contaminants from entering the system and I suppose to extend the life of the seals.
In my experience however, the action of my brakes always feels noticeably lighter and more positive after a good clean. Without these results I wouldn't be so keen the task. It's wise to do this every time you replace your brake pads because by the time they are worn out they will have pushed more deeply out of the seals since you'll need to make room for the thickness of the new pads. Doing this will push those contaminants into your brake system.
Step 1 - Remove Pads (two-piston caliper)
Step 2 - Premilinary Scrub
Step 3 - Full Clean
Step 4 - Reset
Reset the pistons by gently pushing them back into the caliber body until they sit flush. Again I use my Pedro's tool for this, slowly and gently alternating between the two so as not to apply too much force, but you could temporarily install a set of old brake pads to protect the pistons while levering them apart with a screwdriver. Wiping the cavity with alcohol, and taking another swig, are both worthy strategies at this juncture.
Step 5 - Install New Pads or re-install Existing
Just drop them in and ensure the pistons are fully retracted, if you are putting in fresh pads. Otherwise there won't be room for your rotor or at best you'll get some rotor rub once your wheel is back in place.
Four-Piston Calipers
It's a little trickier when you are dealing with a quad-piston brake but only marginally. Having a bleed block that spaces calipers with pads removed for a bleed is a very useful tool at this point. The steps are the same but it's much easier if you can prevent one pair of pistons from moving while you clean the other pair.
Some maintenance tasks are more frustrating than others. For me that is often bleeding brakes but for others mounting tubeless tires or installing inserts is on that list. As with most things in life, I find the more I roll up my sleeves and dive into tasks, the easier they become. And that ease seems to ramp up as I dig into more complex tasks over time. This however, is on the list of projects that are highly satisfying without any frustration to dim your enthusiasm. Just remember to keep those pads and rotors clean, and reward yourself with another tallboy once you're done.
If you have additional tips or corrections, they would be an excellent addition to the comments.