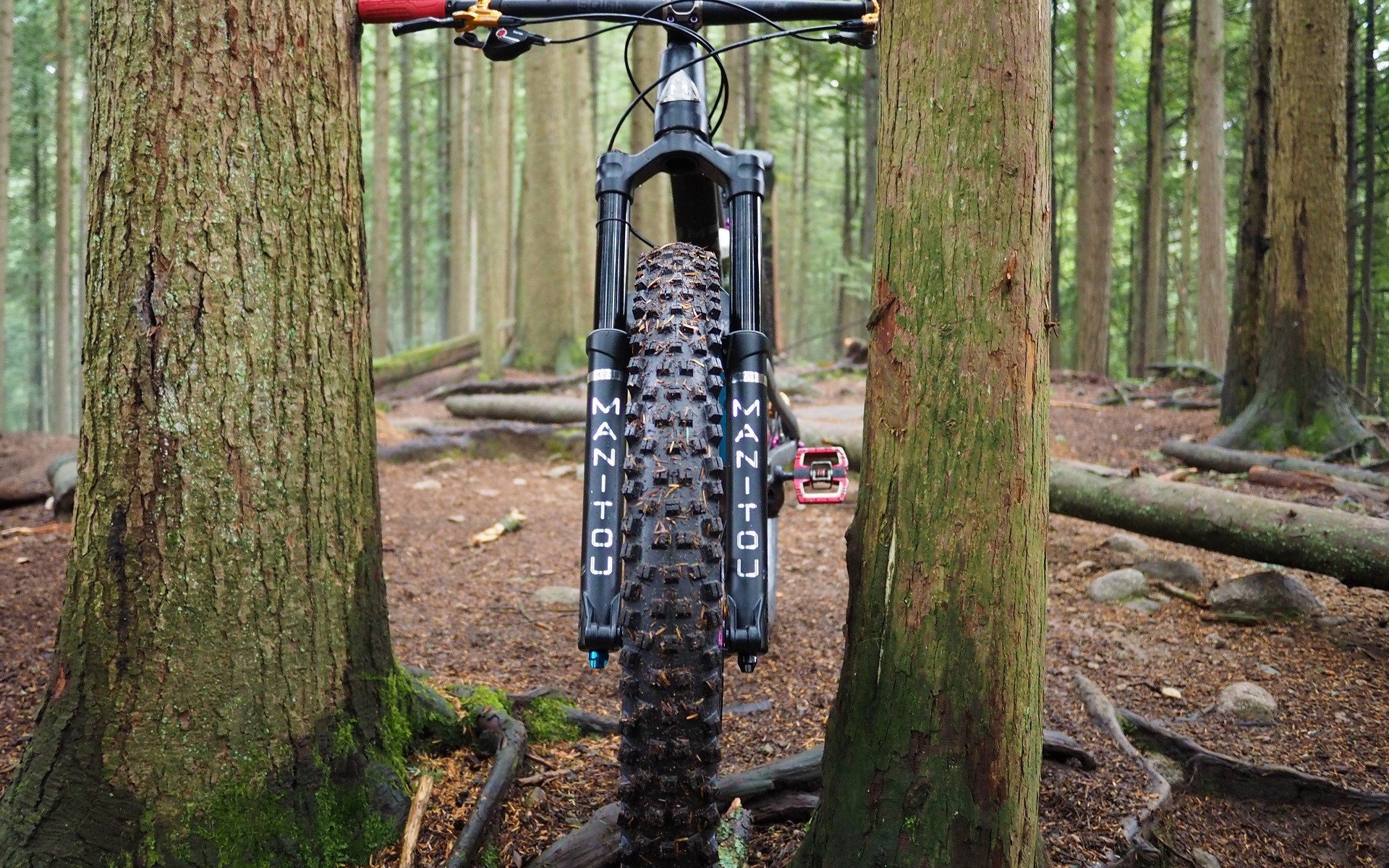 Teardown | First Impressions
Manitou Mezzer Pro Suspension Fork Ridden
Made To M37ZER
The new Mezzer Pro is absolutely the best-looking fork Manitou has ever made. Dorado what? I know, looks don't matter and you only buy based on performance, but think of all the people over the years who've poo-pooed Manitou forks because the Reverse Arch looks different. And then look at this thing. It's a BEAST!
Manitou has dropped the dainty looking Reverse Arch of yester-forks and fully embraced the aesthetic, while at the same time realigning to bring down axle-to-crown height without limiting tire clearance or going with a miserly steerer-tube insertion depth in the crown. Speaking of the crowns, the stanchion-crown pressfit overlap is massive and between the crown steerer, lowers, and HexLock axle my second impression of this up-to-180mm travel 29'er fork is "wow, that's surprisingly stiff."
Pulling the 37mm-stanchioned fork out of the box, my reaction was, "wow, this thing is f***ing light." I weighed this 29'er Mezzer, travel reduced to 160mm with an uncut steerer, at 2070-grams, but my scale accuracy has become questionable so I'll verify that, with the steerer cut to 185mm, as part of the full review.
I'm not a gram-counter generally but the reason for my surprise is that the Mezzer is easily as stiff as the Suntour Durolux 29" which is at least 200-grams heavier with less travel and simpler guts. The one thing the Durolux has going for it is that I haven't made the CSU creak but hey, the Mezzer is here for a longterm test and I'm keeping an open mind based on my excellent past experiences with Manitou's chassis. Both forks sport a 44mm offset* so it's a good mano-a-mano comparison.
*Both forks are also available for 29'ers with 51mm offsets if that works better for your bike.
Air Guts
The new 37mm Mezzer chassis meets the much-loved Manitou Dorado IRT air system with up to 180mm of travel that's easily lowered with included parts and a machined cassette tool available from Manitou. My fork came setup at 160mm travel, the prescribed match for my Marin Alpine Trail, but it's so quick to swap travel pucks I'll absolutely be riding it at 170mm and maybe even 180mm on this bike. A 180mm fork pairs fine with 150mm of coil travel out back right?
IRT has two air valves and three chambers but it's actually bone simple to setup. First, fill the top valve (IRT) to 1/2 your body weight (lbs) in PSI. Then fill the bottom valve (+ve and -ve air pressure) to 1/3 your body weight (lbs) in PSI. From there I've made small adjustments to both the main pressure and the IRT to adjust the initial feel of the fork VS the amount of ramp-up VS the dynamic ride height. In truth adjusting this air system can be as simple or as complicated as you'd like it to be. There's also a handy pressure chart on the lowers that's surprisingly in tune with an aggressive set up for an even simpler starting point.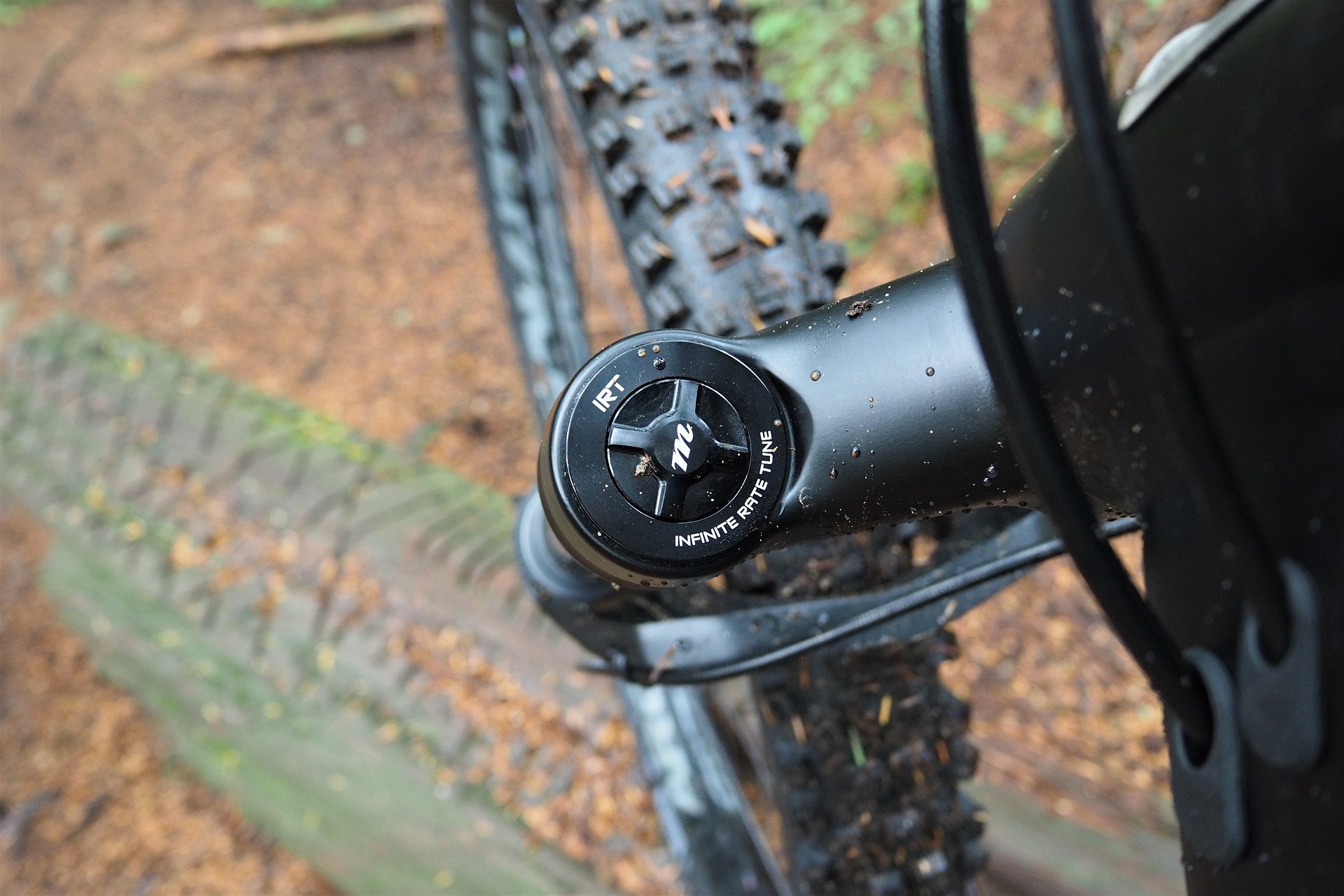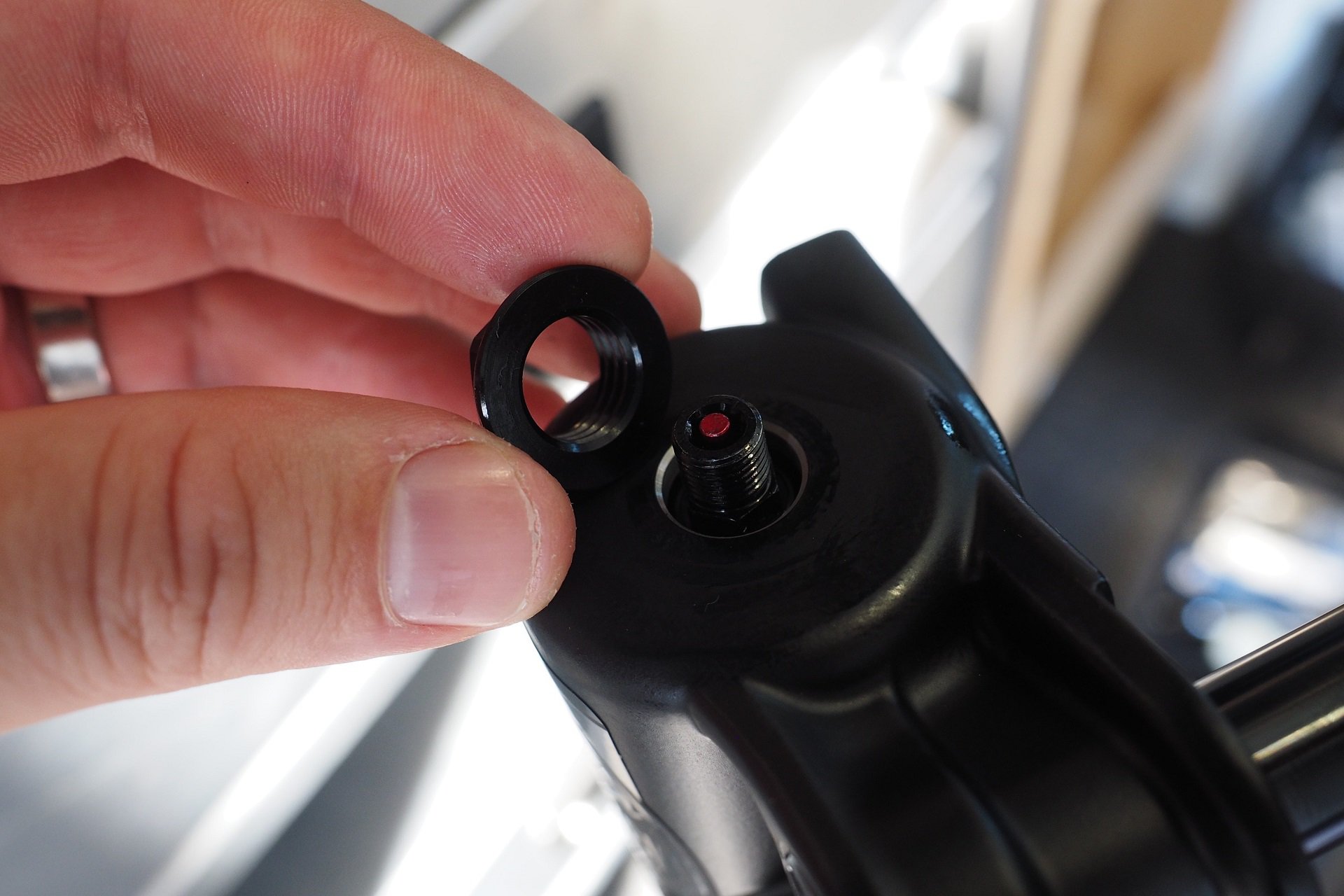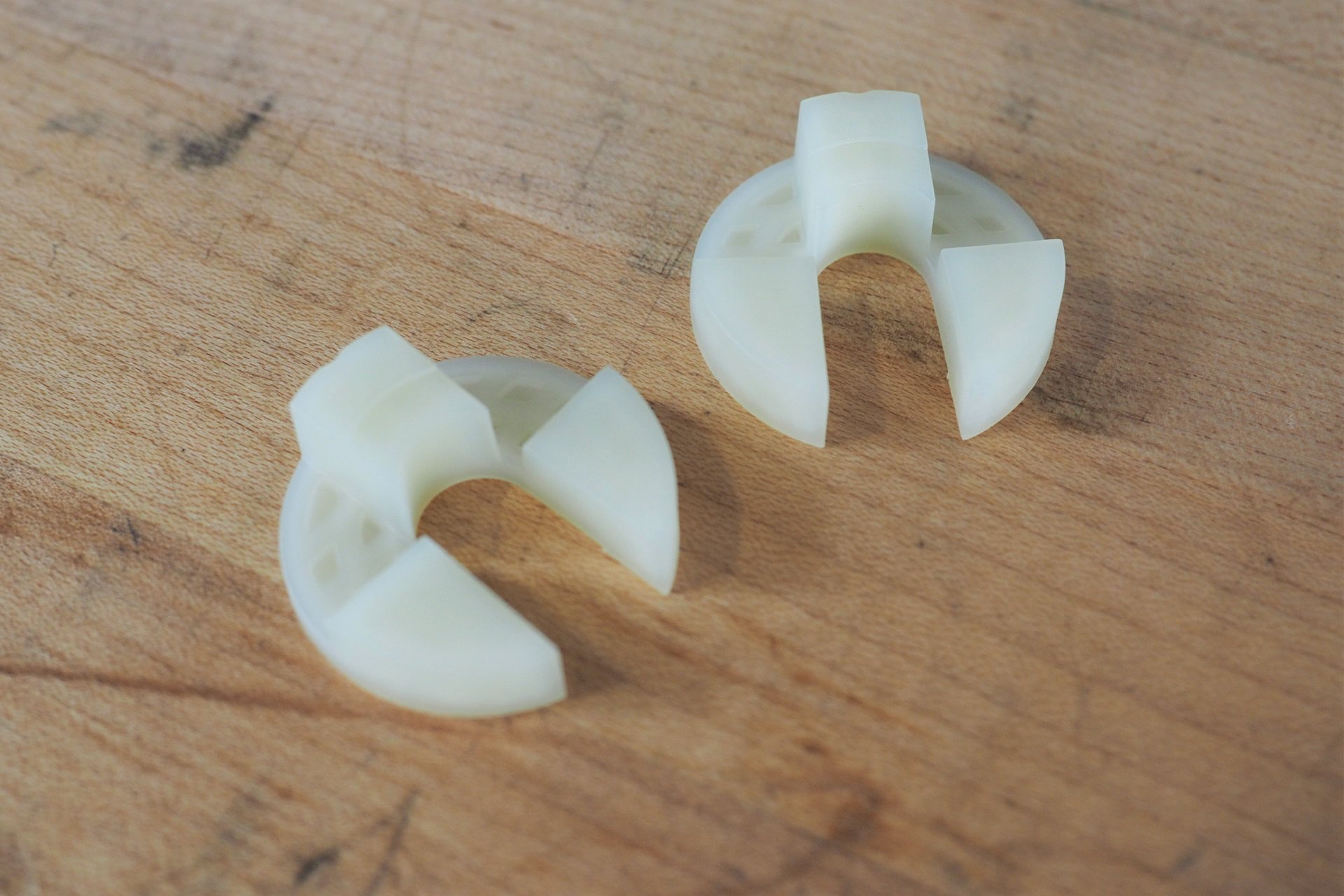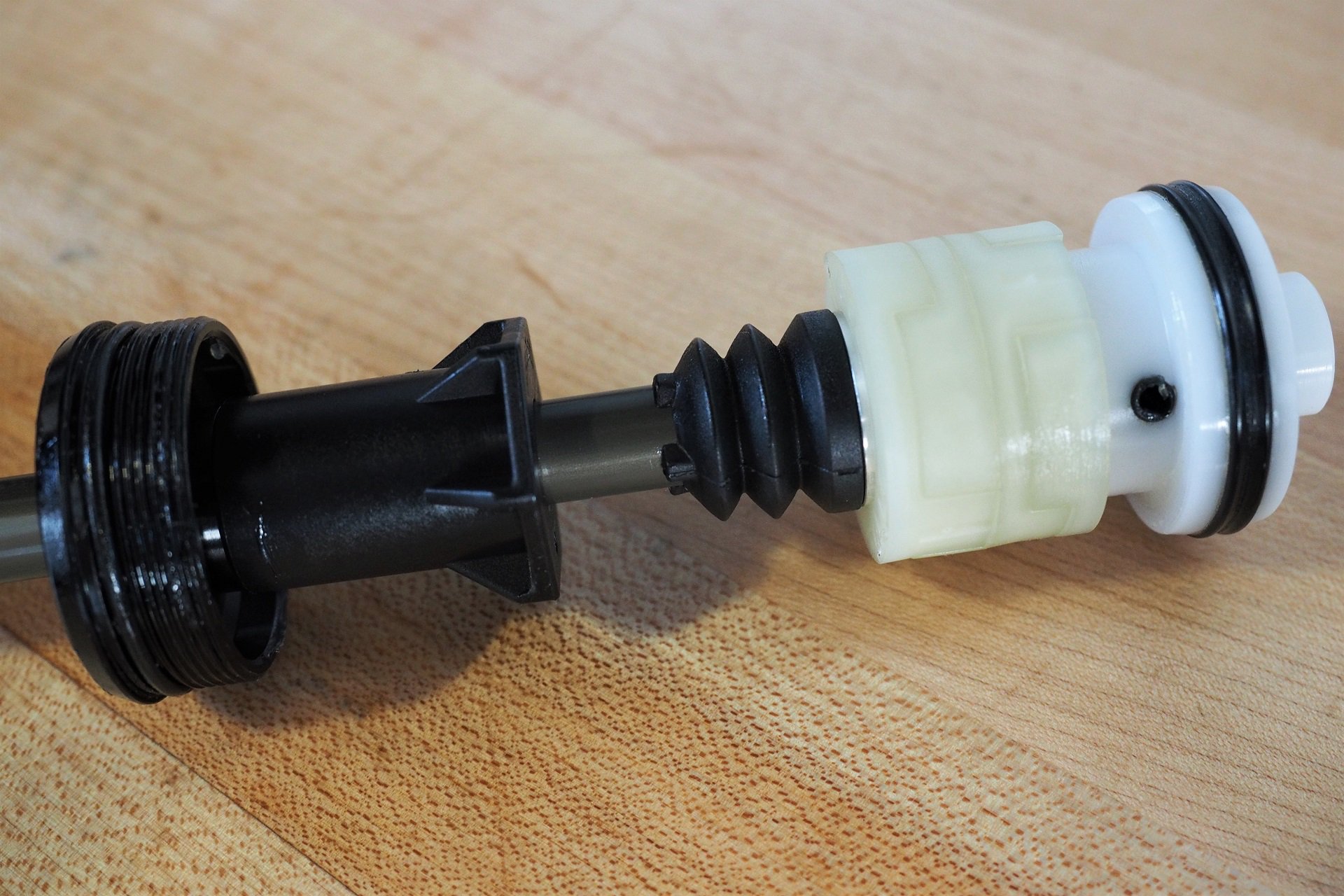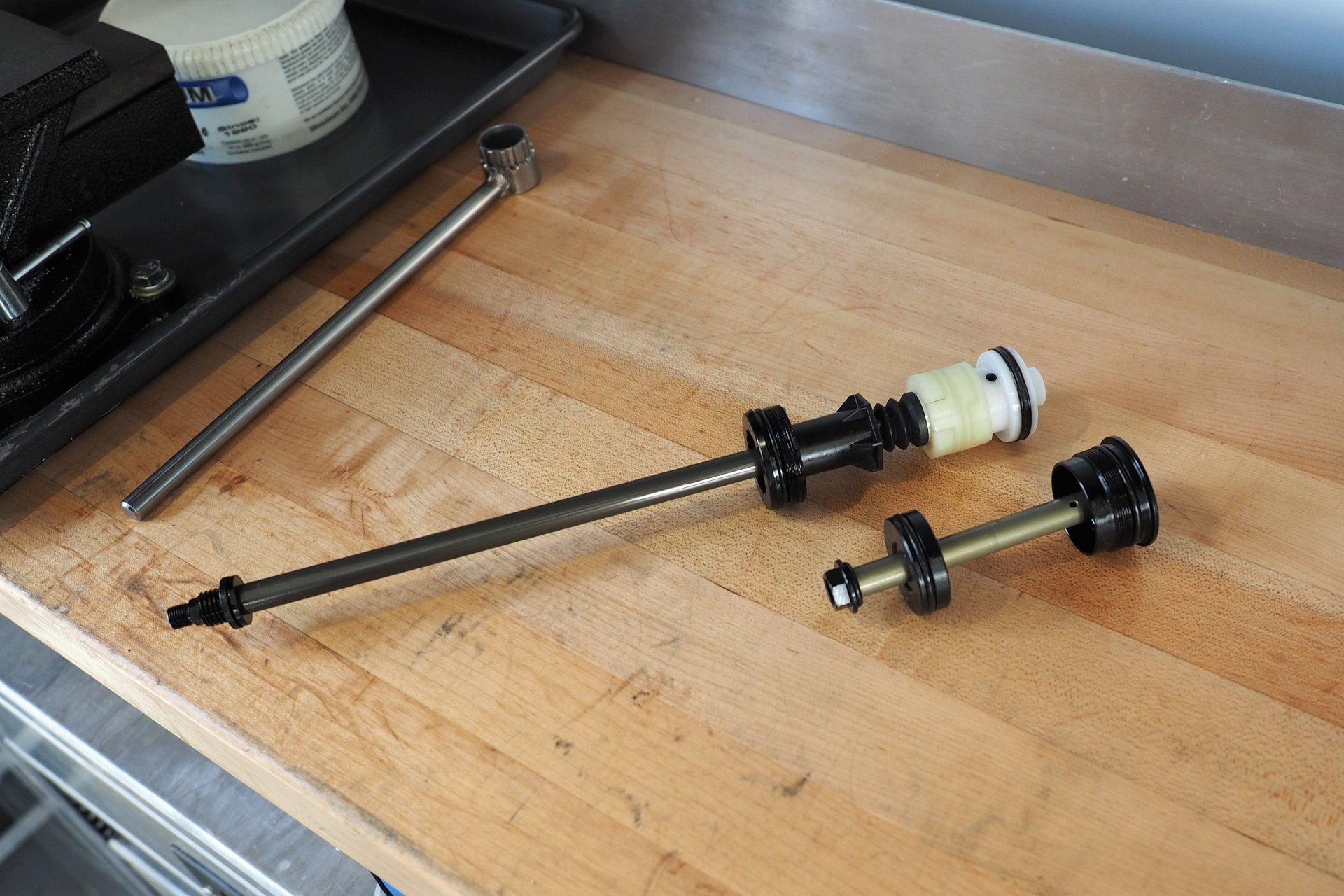 The only tool needed to disassemble the Mezzer is an HG cassette tool with a couple of caveats. As I discovered with the e13 TRS+ dropper post teardown, not all of these tools are the same size and some do not fit the Mezzer top caps. And, to do a full teardown an HG tool that can fit over the air shaft is required. Manitou sells a service kit that includes this tool, the thin-wall 8mm (also needed to rebuild many pedals), and a 24mm socket for the damper for 65 USD.
It's hard to commit to crowning a 'best air system.' I've had good experiences with a variety of different designs from Öhlins' self-contained cartridge to RockShox' latest Debonair, to the basic Suntour air system with a big-ass negative spring installed, but my expectations of the Mezzer's IRT system won't be met unless it's at least as good as the Mattoc Pro I've tested previously. It was my best fork testing experience to date.
Damper Guts
On paper, I'm excited about Manitou's new fully sealed MC² damper. My experience with the Mattoc Pro's TPC cartridge, with the foam compensator, was faultless and I also like being able to adjust the hydraulic bottom-out system,* but I'm absolutely a fan of sealed bladder dampers. For example, if I was buying a Fox fork I would choose a FIT damper over GRIP every day of the week because I ride a lot and I find they perform consistently better over the full period between service. The word is that any shop, or individual, who can bleed a FIT or Charger damper will have no issue with the sealed MC².
*Worry not. The excellent hydraulic bottom-out system is still in place but it's now factory set.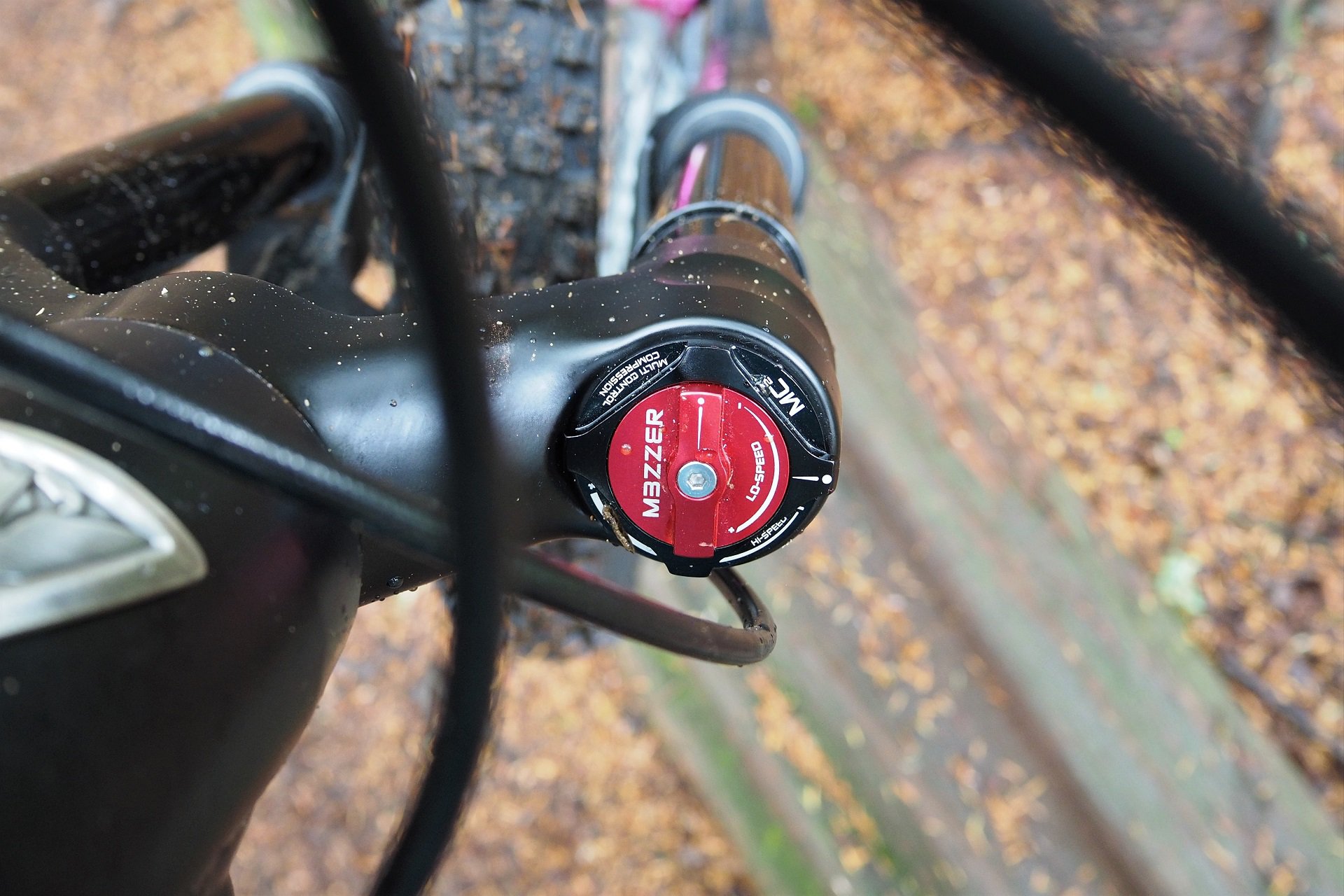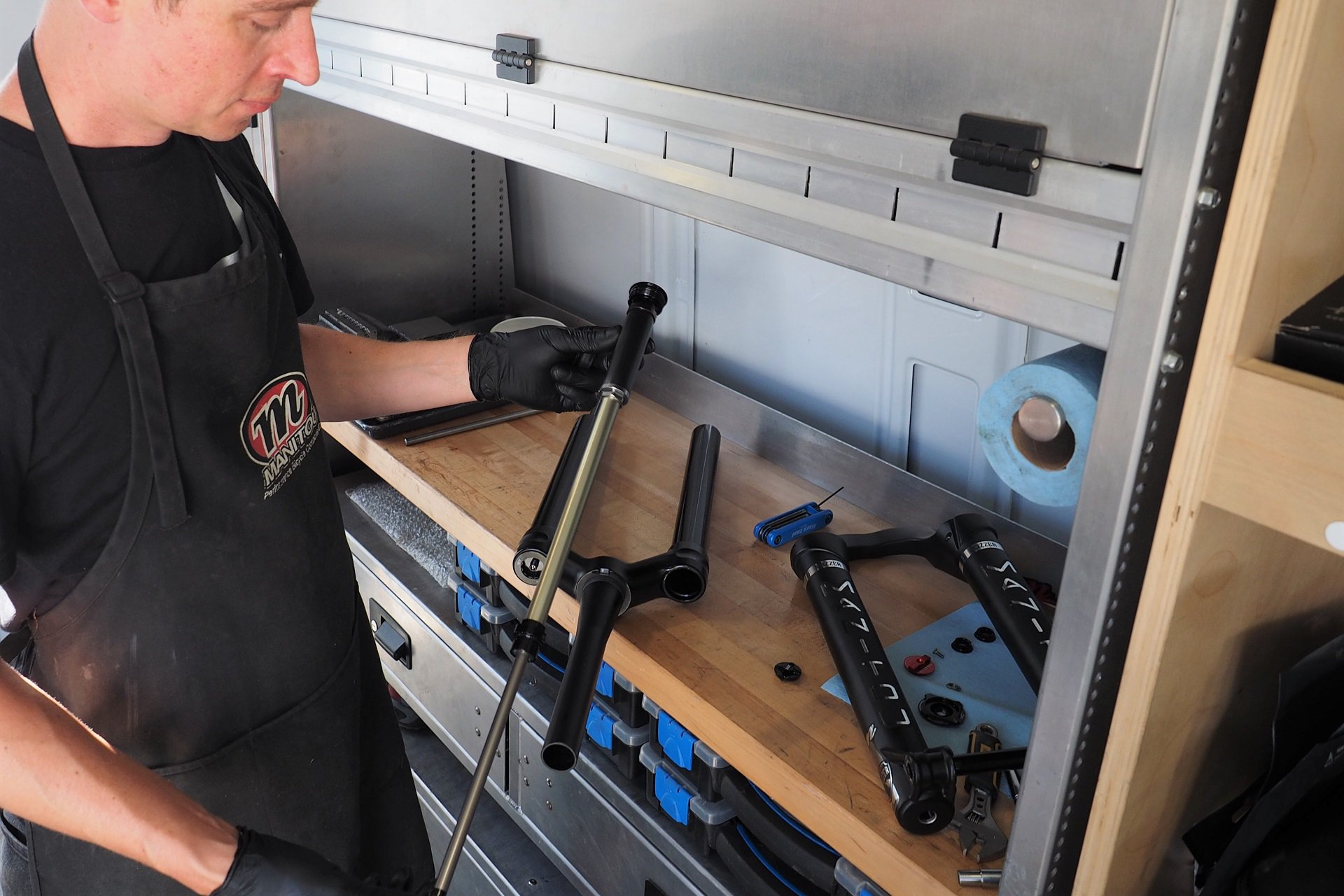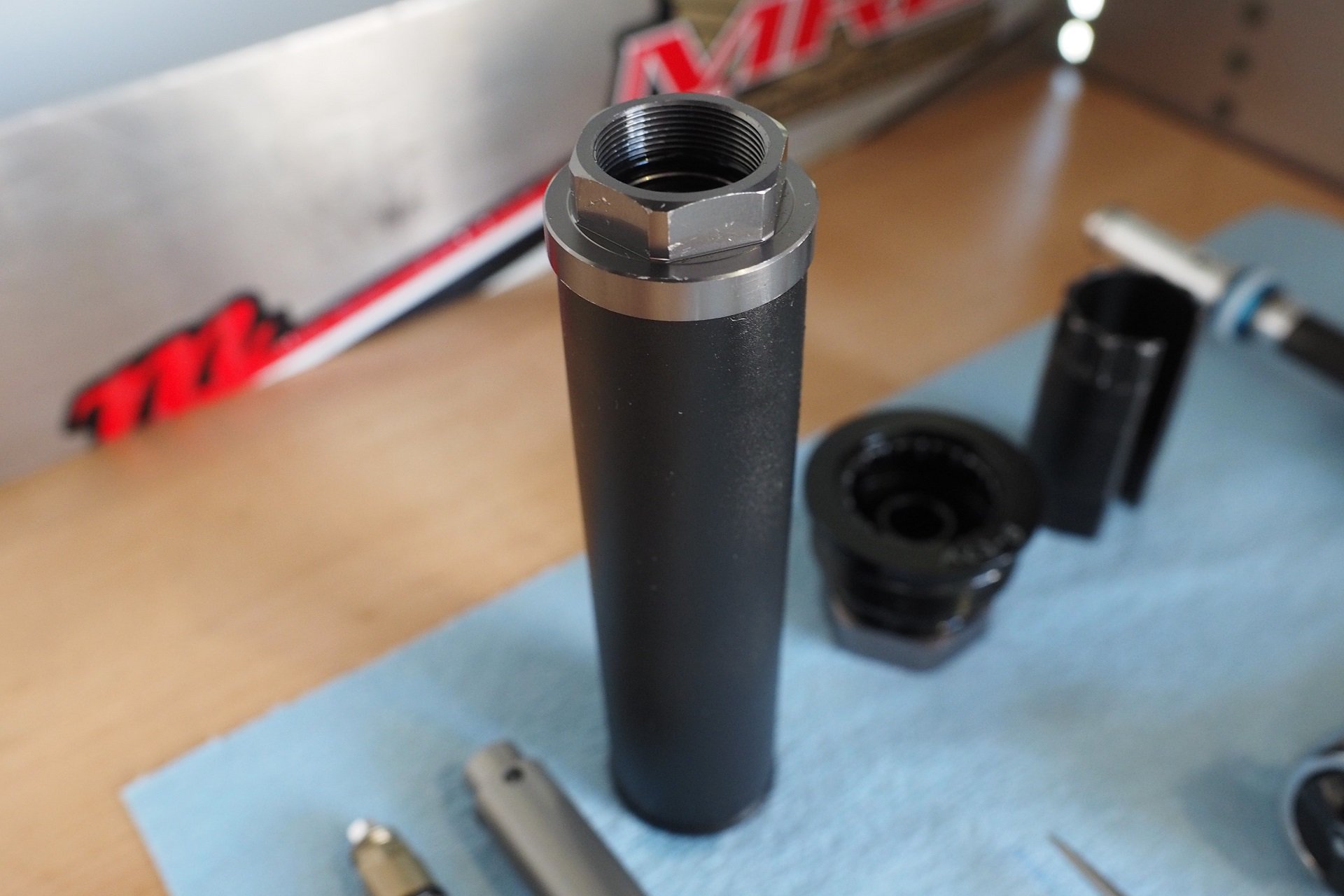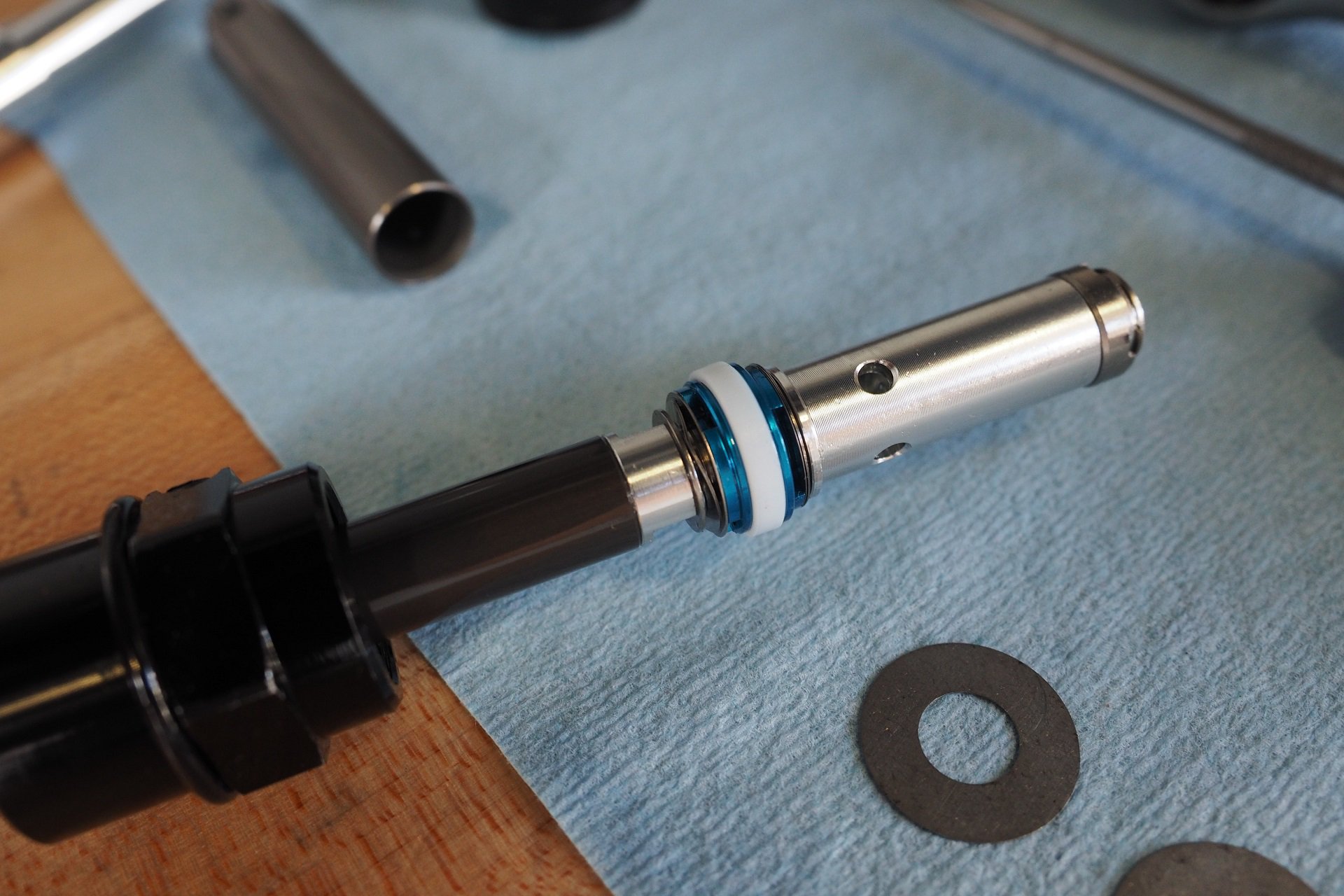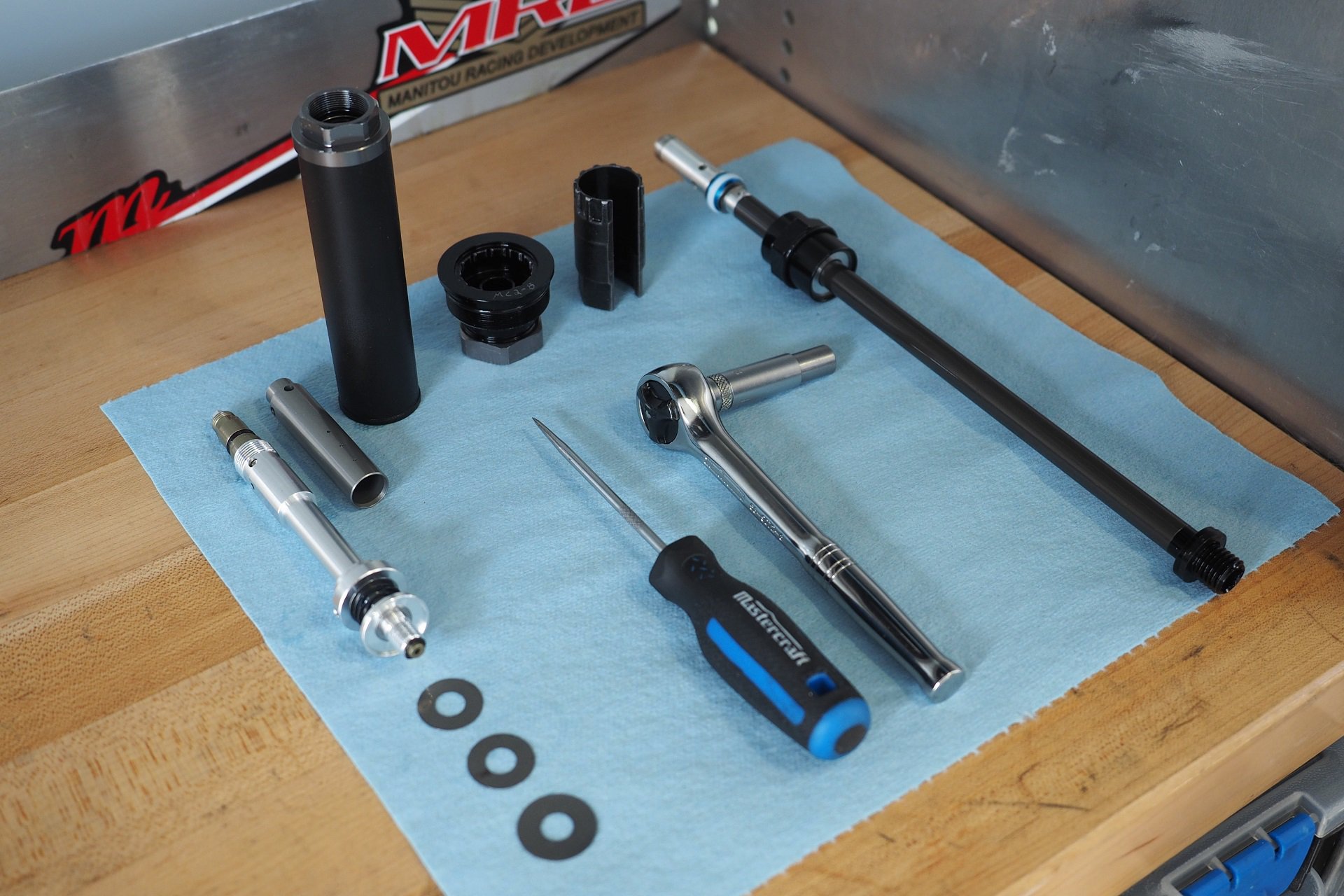 Other Thoughts
I've owned a few Manitou Reverse Arch forks over the years, namely a couple of Shermans, and also ridden the Mattoc Pro extensively and I've never had feelings either way about their looks. This could be a Reverse Arch fork that combines the potential stiffness to weight advantages of the design with an aesthetic that doesn't say 'Canadian Tire bike with the fork on backward.'*
Combined with their new 20" kid's fork, I can really see the design catching on and it'll be exciting to see if other companies join DT Swiss and Manitou in flipping things around.
*Thanks Aaron for that analogy.
I'm currently running the fork with a set of Formula Cura4 four-piston brakes that are right up there in max power with the Magura MT-7. I'm running a 180mm rotor but it's a decently long travel 29'er and I go back and forth on whether a 203mm rotor would be better. Certainly, with most brake systems on the market, I'd be running the bigger rotor already. At the very least, if I was running a 203mm rotor I can't see myself being eager to downsize. This makes me wonder why companies producing beastly 29'er forks, like the Mezzer, don't just go straight to a 203mm Post Mount lower setup and ditch the adapter that I'd assume most riders will end up running.
Also, I really like Manitou's bolt-on HexLock axle system. This is my second experience with the 15mm Boost chassis and I think if everyone could just use this quick-and-easy one hex key setup we could kill discussion of other front hub axle sizes forever. Wouldn't that be nice? It's really quite lovely to use.
FIRST RIDES
The Mezzer Pro has plenty of clearance for my 29x2.8" Vigilante. Oodles of clearance. Massive amounts of clearance even. It does not however have clearance for both the mega-meat AND the flexible soft plastic fender that Manitou includes with the fork. It looks like it has clearance with everything installed but the fender has just enough wiggle-and-jiggle that I had some very-unwanted contact sounds at exactly the worst time for my brain to be thinking that my front tire was rubbing.
I love the clean bolt-on fender look but I'm not giving up my modern Gazzoloddi this winter, so my plan is to cut off the offending frontage of the fender and keep the part that will actually stop sh*t from flying up into my face. It hasn't happened yet, but I'll update in the comments of this piece and include my experience in the full review once I've had a chance to get out the snips.
After faffing about with my multi-tool and strapping the fender to my hip-pack it was back to full-party. I purposely didn't bring a shock pump on my first ride as I'd dialed in the sag at home, had a good idea of how I like the IRT to feel, and I really just wanted to get out and ride my damn bike.
After a few feet of flat trail I pulled over to the side to adjust the rebound (a lot) and from there I didn't touch the fork settings for the rest of my first ride. Coming off the Mattoc Pro, the new sealed MC² is an entirely different experience. Where the old damper liked to be run with the rebound fairly open (fast), when the new system is set up optimally for the on-trail experience it's going to feel a bit slow on the shop floor. Compared to my Mattoc Pro and Durolux RC2-PCS setups, I've ended up also running my CaneCreek CCDB Coil CS shock a bit slower (LSR) to better match what the Manitou is doing on the trail.
The Mezzer Pro felt excellent out of the box and there's been no change after a handful of rides and no noticeable break-in period either. Other than slowing the rebound a couple of clicks I was happy enough with my initial settings that I wouldn't have messed around with them except in the name of science. It will be interesting to see how much my air pressure settings change as I increase the travel to 170mm and 180mm.
Fire away with questions below and there's more information to be found at Manitou.