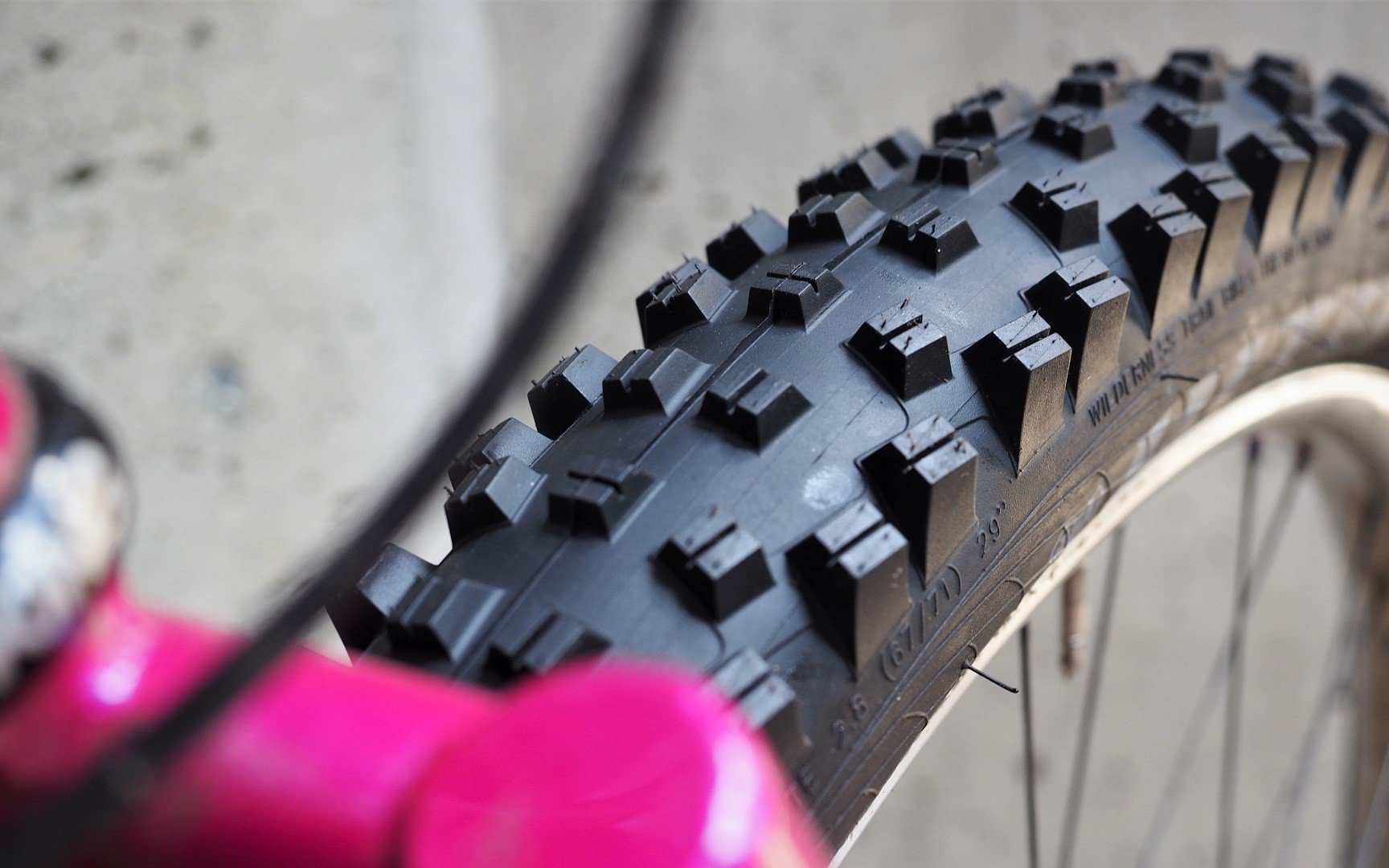 FIRST LOOK
3 Fresh Products For Fall 2019
Fresh Finds For Fall
Here's some fresh product that I'm riding but that I'm not near ready to write up in full.
Bontrager Rally SPD Shoes
Bontrager takes the excellent manufacturing quality, comfortable feel, and good ride characteristics* of their Flatline flat pedal shoe and adds SPD mounts and a big ass velcro strap for those torquing out of the saddle clipped-in moments.
The 150 USD shoes are surprisingly light compared to shoes with a similar look (445 grams per shoe for my size 43). They have an abrasion resistant coating at the toe and heel but, as with every clip-in shoe I use, the real test of durability will be the cleat pocket. I don't own a pair of clip-in shoes that haven't had the Freesole treatment.
*"As soon as I'm doing long rides on flats, trail or cruising, the Flatline is my first choice."
A quick glimpse at the marketing copy had facetious-me joking that Bontrager would be killing the rest of their fair-weather shoe line; "This shoe is perfect for the weekend warrior, the dedicated full-time racer, and anyone in-between" In fact my impression thus far is that this may be close to the mark.

The Rally comes in three colourways, including Black, Green, and a nice looking Navy. Sizing is from 36-48 with half-sizes from 39.5 to 45.5 and they're already available online. A full review will be up once I've single speeded the sh*t out of them.
Aeffect R Cranks
Race Face's great looking price-conscious crankset combines stiffer and stronger 7050 crank arms,* their well supported Cinch chainring mounting system, a slight weight reduction, and a graphic upgrade with their proven 24mm steel spindle. Despite the onslaught of larger aluminum axles, the venerable 24mm spindle crankset is far from dead and the past version of the Aeffect Cinch from Race Face owned a good chunk of the OE market for bikes with pressfit bottom brackets.
*VS the 6066 of the Aeffect
The way SRAM has managed to keep crank spec. locked down on Eagle-equipped bikes, you'd think they were 90's Shimano, so I'm certain RaceFace is beyond stoked to see Shimano racing back to OE relevance with their 12-spd SLX and XT groupsets. Race Face Cinch rings are already available in a Shimano Chain Only 12-Spd configuration* for Boost or Super-Boost setups.
*For SRAM 12-Spd their standard Cinch or Cinch Oval rings are great.
Whether it's larger bearings in a PF92 shell, a fresh direct mount crankset to use with that expensive Chris King BSA BB investment, or just looking for a great option for not a huge investment - 130 USD - and chainrings start under 20 USD with their steel narrow-wide Cinch option with a range of options available from Race Face and other aftermarket companies.
WTB Vigilante 29 x 2.8
I've been riding WTB's newest 29+ tire for a couple of months now, but not in the greasy North Shore conditions that really challenge rubber, so I'm holding off on writing a review until we get some real Fall-Winter conditions. The big meat has been truly awesome all summer from slab lines, to roots, to loose-over-hard conditions. I'm hopeful, based on my experience with the 27+ version of the same rubber that I used for my Rocky Mountain Growler 40 review, that we'll still be tight once the taps turn on and the signature sheen shows up on rock and wood lines alike.
Wear has been excellent despite numerous miles of pavement riding from somewhere on the so-so-soft to the touch rubber. I wouldn't expect that to change as I transition from more epic summer efforts to shorter fall/winter rides. In the meantime, I think this tire deserves to be in any conversation about fresh rubber. Doubly so if price is at all a factor since the Vigilante 2.8 is 84 USD in this High Grip / TCS Tough Casing version and 73 USD with the same compound in the Light Casing + Slash Guard version.

Many more thoughts and a true wet-weather update coming at some point this Fall.
And, I'm off cranking mean tires up steep climbs so I can ride back down again. I'll be back with full reviews of WTB's 84 USD High Trip / TCS Tough Casing 2.8" Vigilante, Bontrager's new 150 USD Rally shoe, and the fresh 130 USD Aeffect R crank from RaceFace.