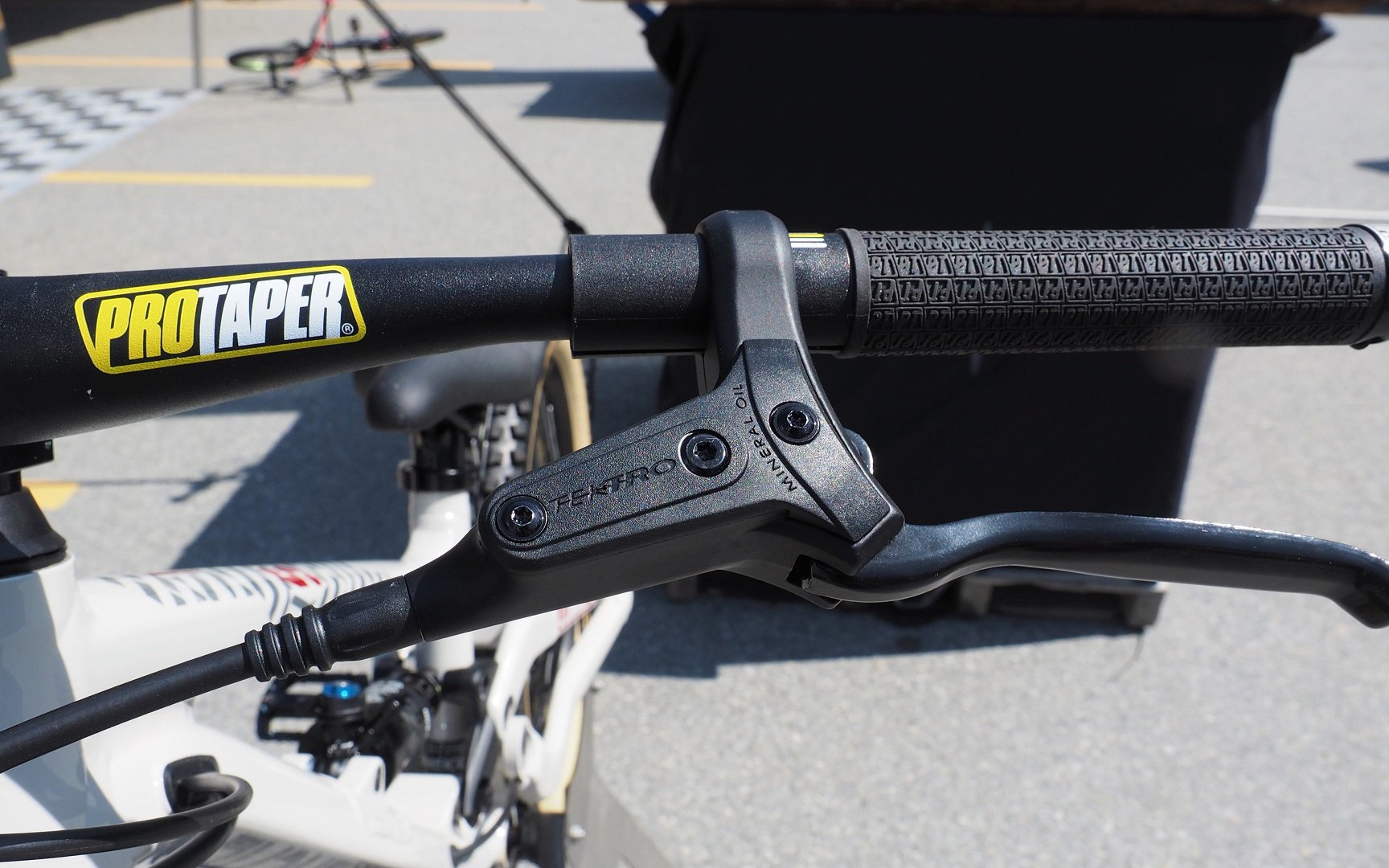 EDITORIAL
Sweating The Small Stuff At Crankworx 2019: Part 1
Crankworx 2019
I'm back up at Crankworx for a day of indulging my obsession for differentiating small gear details. There is much to talk about this year with brand new bikes from a few brands making their much publicized debuts as well as a number of products I haven't had a chance to lay my hands on yet.

I'm boiling it down to a three-part series of highlights and as always please hit me below with any questions or comments!
Retro Forward Design
Aesthetics are as personal as bike fit, but I'm absolutely into the latest long travel 29ers from Rocky Mountain and Specialized. There's been an abundance or art and ink already sacrificed to the new Slayer and Enduro so I won't go into great detail but suffice it to say I really dig the throwback 2XS/Pipeline and Demo 7 details on these new rigs.
It's a relatively young sport, but I hope seeing these bikes drives more companies to look at designs cues from their older bikes in the uphill battle of making bikes that don't look like a Session.
A small detail I'm excited to see is both Rocky Mountain and Specialized touting that their new long travel bikes as dual-crown compatible. The air version of Formula's Nero DH fork can be lowered between 200mm and 170mm of travel and I predict other manufacturers will follow suit.
Polarizing Paintwork
There are some interesting colour palates and accents at Crankworx this year. Many are boldly polarizing for production bikes, perhaps none more so that than goes-with-nothing pinkish-red linkage highlight on Knolly's new gen-5 Warden bikes. Apparently I'm not the first to have asked, and yes it can easily be swapped out for a black one.
Suffice to say that pink is the colour for the 2020. It isn't one dominant pink but rather every company seems to have their own spin on using the colour, whether it's full gloss, full matte, highlights or just a bit of a hue mixed with red, it's everywhere. Notably more so on man-specific bikes.
The other paint trend that seems to be gaining traction is metallic finishes on carbon frames. Giant and Trek both had interesting examples that caught my eye with the new Liv Hail having one of the more interesting metallic-to-matte blends.
A Bit Of Brilliance
Speaking of paint, I didn't know that Formula's signature purple fork lowers - which I love - are painted by one gentleman in Italy. Hence the small price difference between their black lowers and purple lowers. Heck, learn something new everyday. More interesting than that is the package that comes stock with an aftermarket Selva. In the box there are tools to remove the top caps and to remove the compression stack, the axle is convertible between tool-free and flush, and in a throwback to yesteryear there's even a shock pump included.
The compression stack is swap-able without taking the fork apart - zero oil loss - which makes it the easiest fork to custom tune on the market. The folks at Alba told me when they ship forks they come pre-tuned with their valving recommendation for a rider's weight, bike, and terrain.
Not everything interesting is new, or retro-forward, sometimes a changing context brings an interesting relevance to an existing design. Case in point, long travel dropper posts require a lot of space inside a frame and at the same time for shorter riders tire clearance and seat tube length both become fitment issues.
I can remember Noel Buckley of Knolly explaining the unique look of his Gen-1 V-Tach to me sometime in 2004. He wanted to pair a full length seat tube with room to slam a 410mm Thomson seat post while maintaining clearance between the rear tire and saddle when bottoming the suspension.
As many of the shortest riders I know are looking to 150mm dropper posts, and the giants are shopping 200mm+, and 29" wheels continue to swallow more market share, and pedal-able long travel bikes* are poised to make a massive comeback it will be very interesting to see how companies address the competition for space mid-bike.
*Can we all just agree to use the word freeride again?
Ferda Groms
There is a plethora of interesting product being released for the growing mid to high-end grom market. From full suspension kids bikes to companies like SDG and ProTaper releasing systems to get around the minimum grip diameter of a 22.2mm* bar.
Brands like Scott, Trek, and Specialized are all making really interesting rigid kids bikes with plus sized tires instead of suspension forks, but none of those brands appeared to put any focus on these machines at Crankworx. By contrast, Commencal's booth showcased some awesome rides for little humans.
*7/8" if you ride moto or are a Cooper-level pedantic.
There's an interesting mix of companies finding ways to pry open wallets for performance kids bikes and creating value by trying to make them last longer. From flip-chips at Spawn making their bikes compatible with multiple wheelsizes to Manitou's shot across the bow of the world of performance kids bicycle forks.
Hook 'em young. I suspect Manitou will look back on the Junit as their re-Genesis when they look at their OE and aftermarket sales of adult-sized forks in a decade.
Don't forget to check out Part 2 now live on NSMB.com!

Please hit me with any questions or comments below.