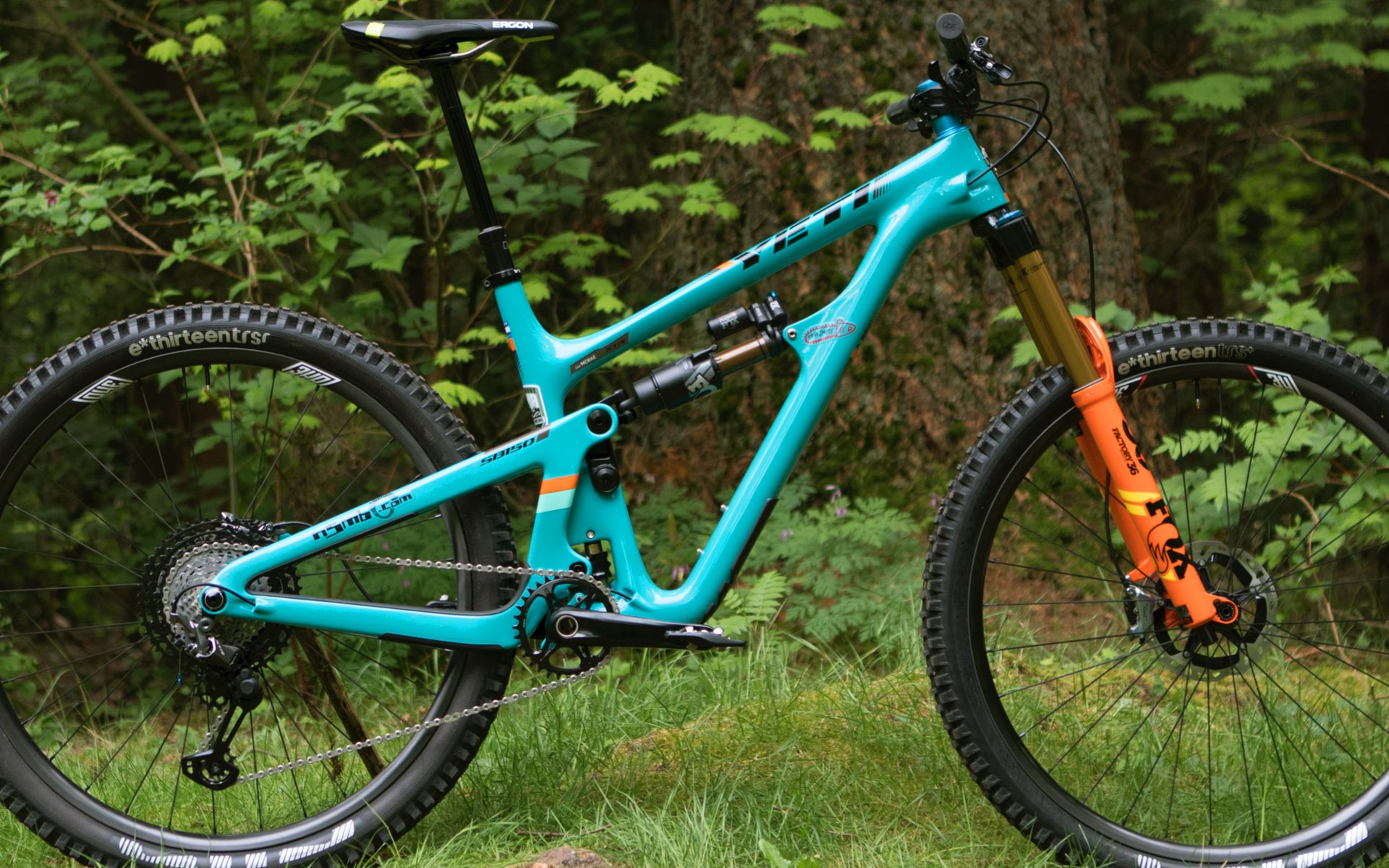 XTR 9100, WeAreOne, Chris King, E13 and OneUp
Yeti SB150 'Test Platform' Custom Build
It's often not feasible to strap test product onto a test bike. The frame is part of the test, and certainly the most important element, but we are also evaluating the product spec and how everything works together. Change the fork and you change the bike. Which means there needs to be a calm centre to the product testing storm, which I like to call my test platform.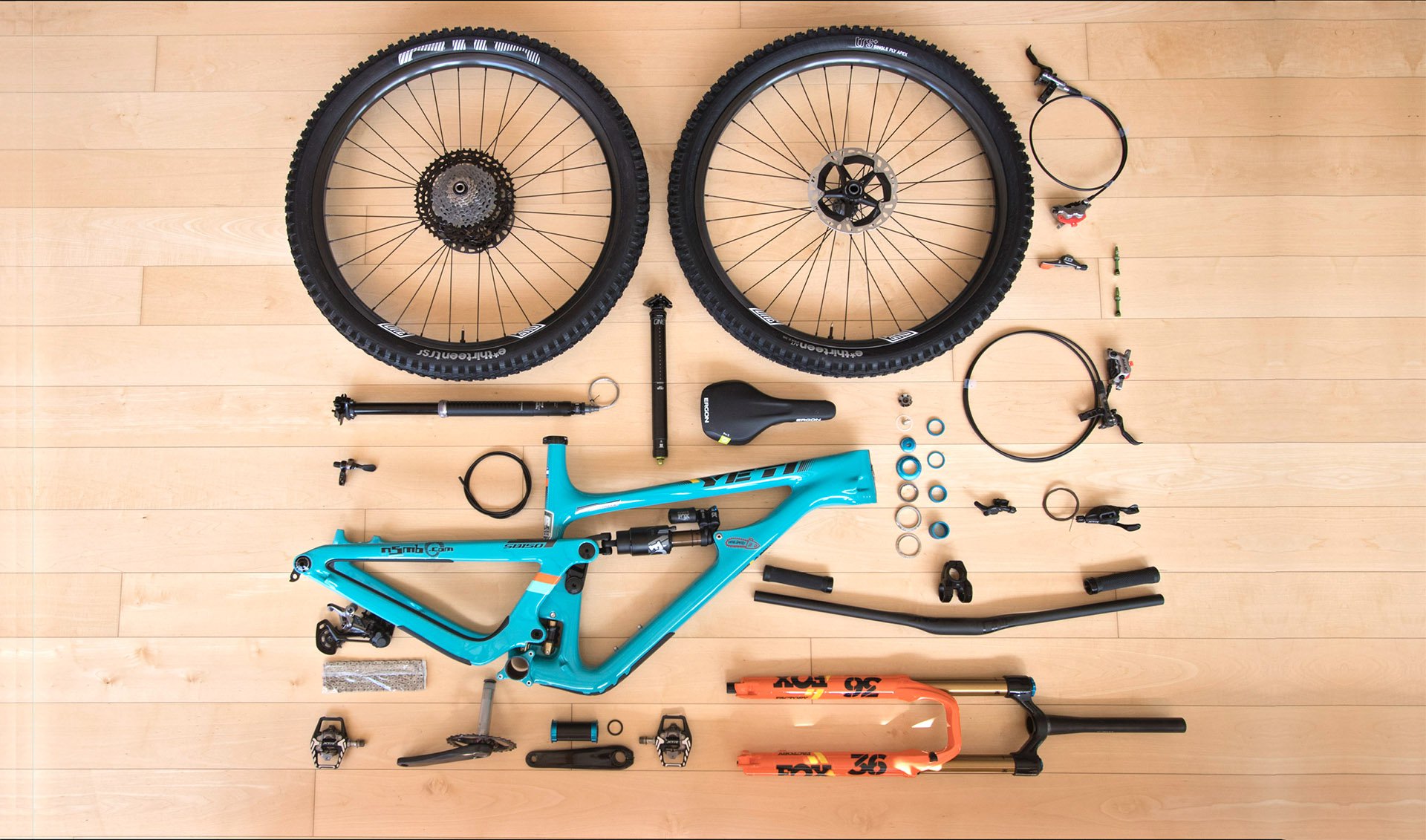 It's essential that this is a bike that performs well for me and this one does; fit is perfect, it allows me to ride at the best of my ability and I have answered all the questions about tuning and set up. That way if I strap on a new set of wheels and I feel something different, I may come to the conclusion the wheels are responsible. I know, it's Einstein-level stuff.
After testing the Yeti SB150 the decision was easily made. The size large frame perfectly suits virtually all the riding I do and is an incredible performer, both up and down, on top of fitting me better than any bike I've ridden. I have been collecting test parts and other elements for this build for months, and the final bits, from Chris King, arrived last week so Friday became build day.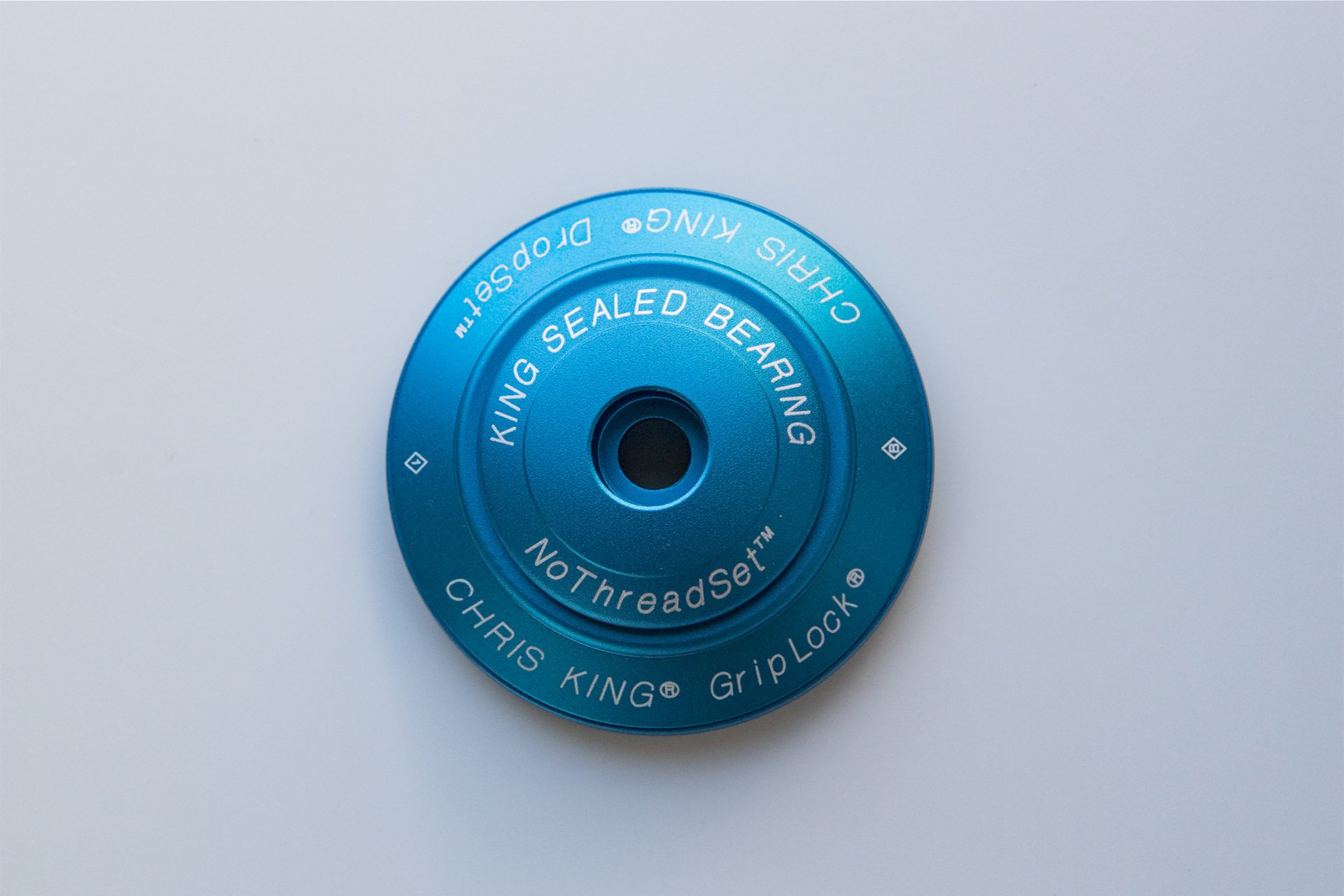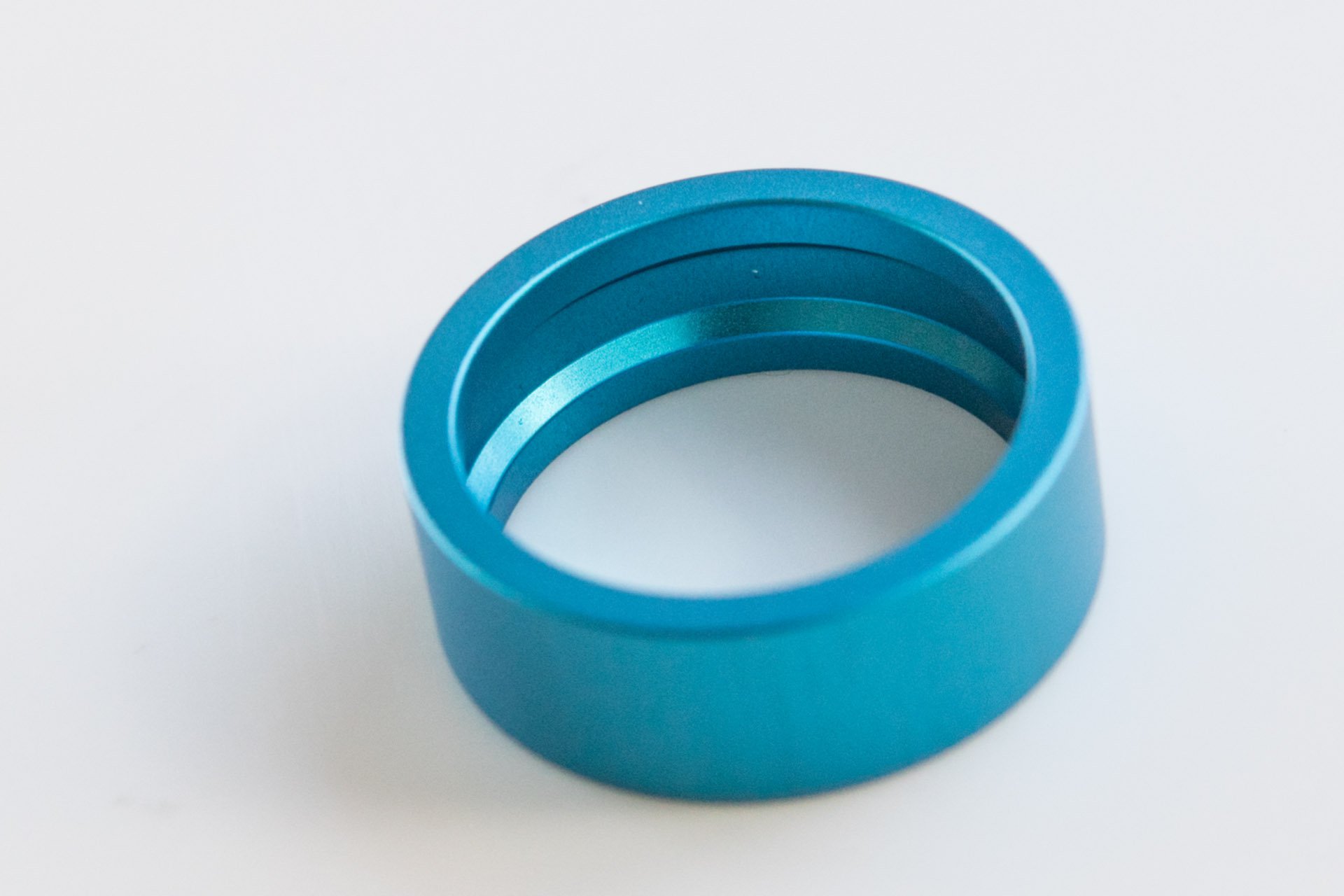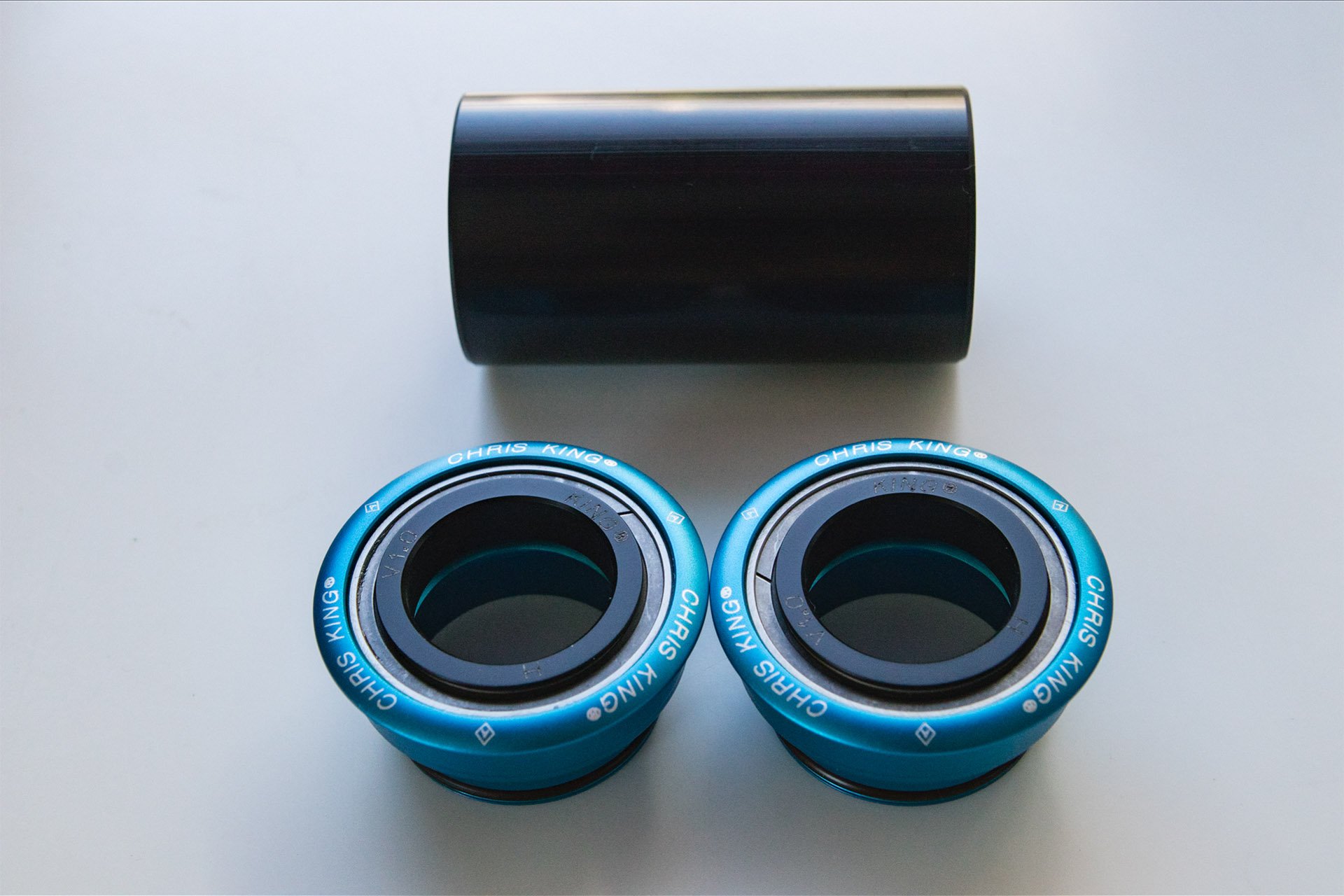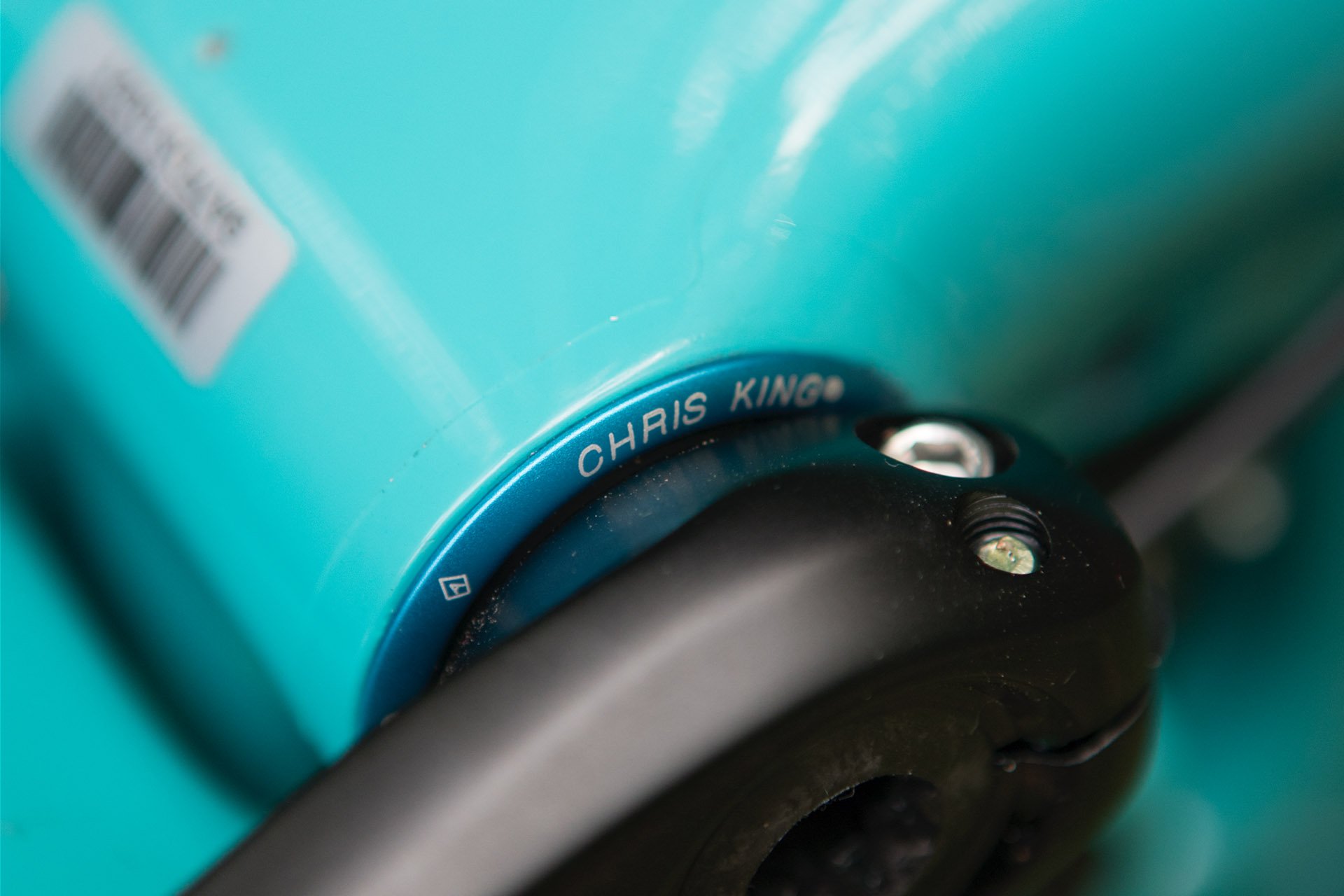 With a little help from Jeff Bryson at Bikeroom, who did the brake bleed and 'cable porn' for me, she was ready to go. She's a mix of XTR, WeAreOne, OneUp, e*thirteen and Chris King with an Ergon saddle - and everything came together perfectly. Product choice was a combination of parts I was interested in testing and a few I have confidence in that were essential to the build, namely Chris King headset and bottom bracket and e*thirteen TRSr tires. I'll lay everything out in captions below, but I will say that after just one ride I am smitten with this bike.
When it was announced that XTR hubs were going to be available but without a corresponding XTR rim (or other Shimano-branded product) my first thought was WeAreOne Composites from Kamloops B.C. I was treated to a tour of their modest manufacturing facility and I came away impressed. The fact that Dustin Adams' team in Kamloops is able to manufacture carbon rims domestically and still sell for less than half the price of other domestic manufacturers, caught my attention. Timing was good as well because WeAreOne had just released the Faction rim. With a 28mm internal measurement and a shallower cross-section to improve compliance, these are aimed at the trail market.
OneUp Components continues to beat the big brands at their own game, particularly in the dropper market; more drop, shorter stack and overall lengths and better pricing. The posts also seem to be durable, well-engineered and reliable so it was time for me to give one a go. I was also interested in trying the company's new carbon bar.
In order to engineer some flex the cross section of the bar was flattened some. I have no idea if it felt any different after one ride because everything was different, so some back to back analysis will be required. I also used OneUp's tidy stem that is designed to work with the EDC (Every Day Carry) system. There is a clamping mechanism on the stem that does the job of the top cap, putting downward pressure on the headset and keeping things tight. This also means you can use EDC without threading your steerer tube.
Shimano XTR 9100
The heart of this build is Shimano XTR 9100, which I first saw in Japan and then later rode in Crested Butte. There are a couple of changes since Crested Butte; the 'Scylence' hub has been shelved for now and the cranks have been delayed. Shimano is said to be continuing the pursuit of the disengaging Scylence hubs, that run silently and with virtually no drag, but they won't be included with this version of XTR sadly. Instead the hubs will be the new FH-9111 model with an identical 7.6º of engagement. Apparently the Scylence hubs weren't reliable enough to meet Shimano's standards for XTR.
The cranks have been held up by a manufacturing issue. Shimano used a hollow forged construction on previous XTR but this version was to be a hollow bonded construction. Until that is sorted Shimano has issued a non-series FC-MT900 crank finished in black. It's a good looking component but the placeholder is not as sweet as the original. The new cranks were 594 grams on my scale, while the bonded version was said to be 511. These are still lighter than previous XTR.
Other changes include the cancellation of the 11spd option, which was aimed at racer-types with a desire to shed some weight and who had no need for a 51t cog. The short cage derailleur and the 10-45 option are still available.
Everything went together well and I continued to be impressed with the shifting smoothness and braking feel, power and modulation on home terrain - after one ride that is.
Of course Shimano is all about the shifting, and I'm looking forward to challenging XTR9100 on the North Shore in all sorts of weather conditions. In Crested Butte conditions were as close to ideal as you can get. It will be interesting to see how Hyperglide +,* which uses Shimano's HG technology on upshifts for the first time, works when you have only a moment to make a shift before you've got to ratchet off the edge of a rock face.
I dove in on HG+ in my first XTR 9100 article here...
I remember Hugh Hefner being asked whether he got bored because of the access he had to an unending supply of young partners. Hef was Playboy so he could only answer in the affirmative, but I thought it was likely bullshit. I however have to say that I am no less fond of interesting, beautifully-made bike frames and parts than when I first became smitten with bikes as a young lad. It doesn't hurt that bikes have taken leaps and bounds in recent years, with more and more emphasis placed on the rider's experience, but the engineering excellence and sheer inventiveness in this industry continues to put a smile on my face 35 years after buying my first mountain bike.
Stay tuned for updates on the test products currently installed and those waiting in the wings.