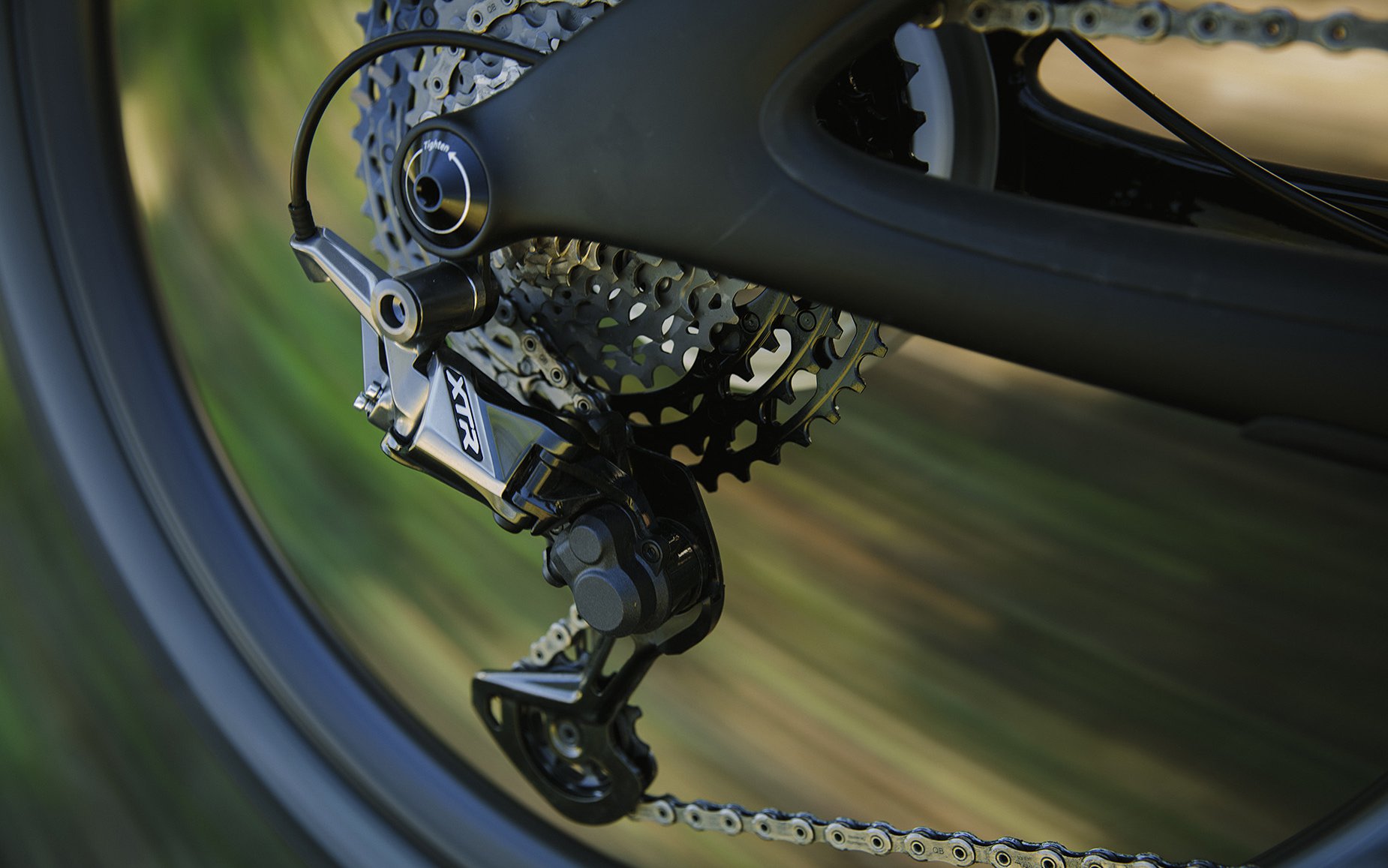 First Rides Review
Riding 2019 Shimano XTR 12spd in Crested Butte
More words have likely been spilled about the pitfalls of gear obsession than any other topic in mountain biking.* Words like purity, heart and soul dominate these pieces; it should be about the ride damnit, not about the dongles and bits that help propel us. 
*from the publications I have cared about over the years at least
It's a solid thesis. Riding bikes takes us to some mind blowing locations, places we wouldn't otherwise see. And you don't have to be a hippie to notice that even rides without holy-shit views can nourish something within us, as long as we escape the urban and commercial and pay attention some. If our competitive nature has us obsess about weight, anodizing, weirdness, or exclusivity, all to 'win' the gear game, we aren't likely to notice or absorb the benefits mama nature can deliver. 
Like most well-worn themes, this one can be turned inside out. You aren't likely to hear the wind in the birches if your cranks creak like a squashed toad and you won't notice that once-in-a-lifetime view while freeing a chain jammed between cassette and spokes. If your brakes are inconsistent or powerless you'll be too terrified to appreciate the brilliant undulations and curves of the trail ahead - or to get speed for that double and enjoy a moment without weight. Minor issues can detract as well; a dropper remote you can't reach, a derailleur that fails to mount your largest cog, or even the high pitched buzz some freehubs emit.
Note - for details on new XTR click here. To learn about the factory where XTR is made click here.
The moments of pure bliss, of magic on dirt, rarely occur when our gear sucks, whether it is inferior, poorly maintained or broken. The bike can't disappear beneath you when the harsh bottom-out of your clapped out fork jolts you violently. This isn't a meditation on dropping cash; bikes both complex and simple, expensive and cheap, can be transcendent, but increased complexity brings more opportunities for failure and frustration.

In our XTR presentation in Osaka, the theme was race; that is, we were told, what the R in XTR stands for. In Colorado, at least during my session there last week, we were not racing. In our short presentation it was noted several times that the ergonomics and function of this incarnation of Shimano's top group were meant to be intuitive; the dropper remote should feel natural immediately, the upshifts shouldn't clunk and the freehub should be entirely silent and drag free. When some complex function occurs without you noticing, like your brakes performing consistently top to bottom on a long, steep mid-summer descent, the engineers have nailed it. 
I knew we were riding at elevation, and my trip to Peru taught me a little about what that means, but this trip involved no acclimation; the morning after we arrived we saddled up and started to climb from our hotel at 9300' (2835m). I was on an Intense Sniper XC; 100mm of travel and (I think) 120mm up front from a Fox 34 Stepcast. It had skinny Vittoria tires and that sucker was light. We were given a list of bikes to choose from long before the trip and this bike was not on my list. I was grateful for it as I struggled on the climb but much less so through sharp rocks on the descent.
The cockpit was extremely easy to set up. There is lots of rotation and fore and aft available for both the shifter and dropper remote and finding my sweet spot was a snap. The bike initially had XC pedals but the Shimano techs happily switched to new XTR trails for me (thanks lads!). I was more curious about Hyper Glide Plus, Shimano's ramped-cog system, employed in the opposite direction for the first time (check my article from the product presentation in Japan for a deep dive on this). Normally shifting to a higher gear (smaller cog) produces a reassuring clunk. Thanks to gravity, these shifts require the least effort but chain and cog lose contact for a moment, during which time no power can be generated and the chain drops abruptly. Shimano has been trying for years to steer the chain toward ramps for these shifts to have no interruption in power but it's been elusive until now. 
In the parking lot this was easily felt. For some changes it feels like there is a momentary shift delay, but Shimano tells us this system actually reduces the time it takes to shift and allows you to keep the power down without getting a jolt. Apparently, the faster you are going the more effective HG+ is. I didn't have many high speed upshifts on our trail and bike park rides but those I had were mostly silky. Occasionally I'd get the traditional clunk because shifts won't always align with ramps - but I'd say most shifts were ramped. 
Going the other way, shifting to a lower gear (larger cog), has been improved as well. The lever action was exceptionally light without being indistinct. Shimano has also changed the feel of a two click shift; pushing the thumb lever to a first and then second detente which moves the chain two cogs up the cassette. In the past the first click had the same feel as the second but now the second click has a little more resistance, making it more difficult to do accidentally. If I hadn't been told this I likely wouldn't have noticed, but it's the sort of thing your body adjusts to even if your mind fails to register. The shifting was the sort of Shimano silky many riders have come to love, and certainly the smoothest of any 1x wide-range cassette I have ridden. Smooth shifting, very low chain noise, everything was feeling great. 

Another thing I noticed right away is the new XTR  enduro pedals. I never understood why the cages around these pedals didn't offer more support. This seemed like a missed opportunity. Shimano told us the idea was to add some security only when you were unable to clip in, however meagre it might be. If you look at the contact area between shoe and pedal and compare an XTR trail and an XTR XC pedal of the current generation, there isn't much difference. Now the area behind the mechanism rises to contact the bottom of your shoe, providing a very stable and secure connection, both side to side and when digging your heels in. Clicking in and out was distinct and predictable as expected.

The holy trifecta of power, modulation and consistency seems to have been achieved.
After our morning climb we got a chance to check out the Evolution bike Park and I saddled up an Alchemy Arktos 27.5 for the rest of the trip. Photos with Sterling Lorence were on the agenda and we tipped right into Avery and then Boulder Mason, a steep and rocky black diamond trail. Everything felt fine but our steep early trail choice left the brakes howling like a mofo. The pads and rotors didn't get the more gentle bedding in that leads to silent operation, which meant any realistic brake evaluation was out. 
The 804 - Elevation and Braking
Many trails in Colorado are named like highways for some reason, and our second day adventure was to complete the 401 and 403 together, which makes for an 804 apparently. These names are as boring as taxes, but at least builders won't be chastised for being politically incorrect. We got a shuttle up to where the 403 singletrack began and crept to the summit at 3475m (11,400'). The descent is rated black diamond but I'm not sure why. Aside from a few rocks, the trail was fun but not terribly challenging. I was anxious to see how the brakes would fare with properly bedded in pads and rotors and I was not disappointed. 
After the 403 we took a little break, got another shuttle bump and then began the more serious climb up to the 401. I wasn't very peppy on the singletrack climb but I made it to the top and was rewarded with a fun and swoopy descent with lots of speed and supportive corners thanks to recent rain. This was riding of the superhero variety. Areas of shoulder-deep skunk cabbage made finding the trail more interesting, with lots of last second decisions and guesses. It looked soft to fall into at least. On this second descent we did a long uninterrupted segment and I was eager to see if the new XTR enduro brakes would fade or pump out with the heat, but there was no discernible change of engagement point or power all the way to the bottom. The braced lever provides a very solid and precise feel and power was ample and impressively controllable. The holy trifecta of power, modulation and consistency seem to have been achieved.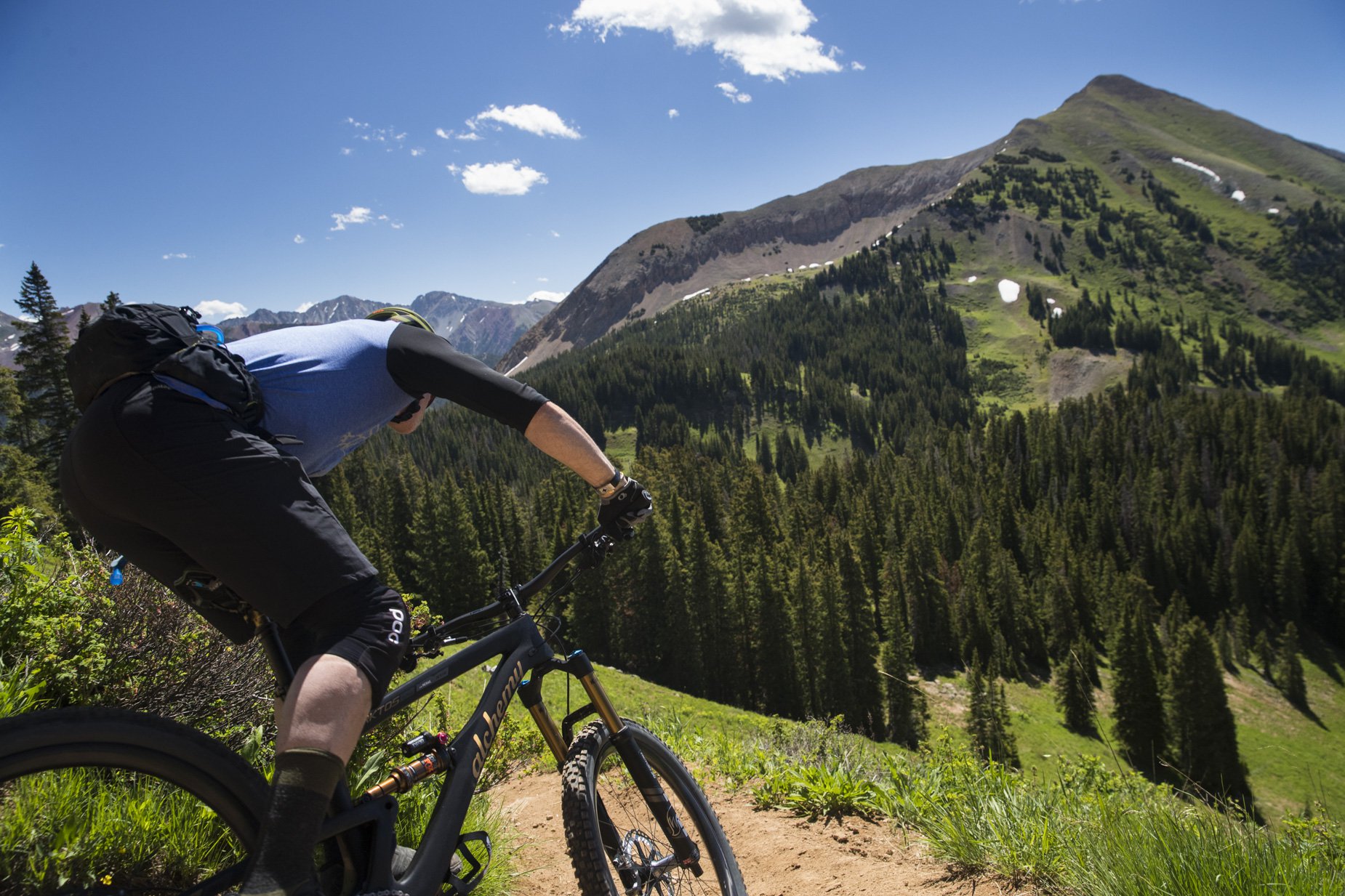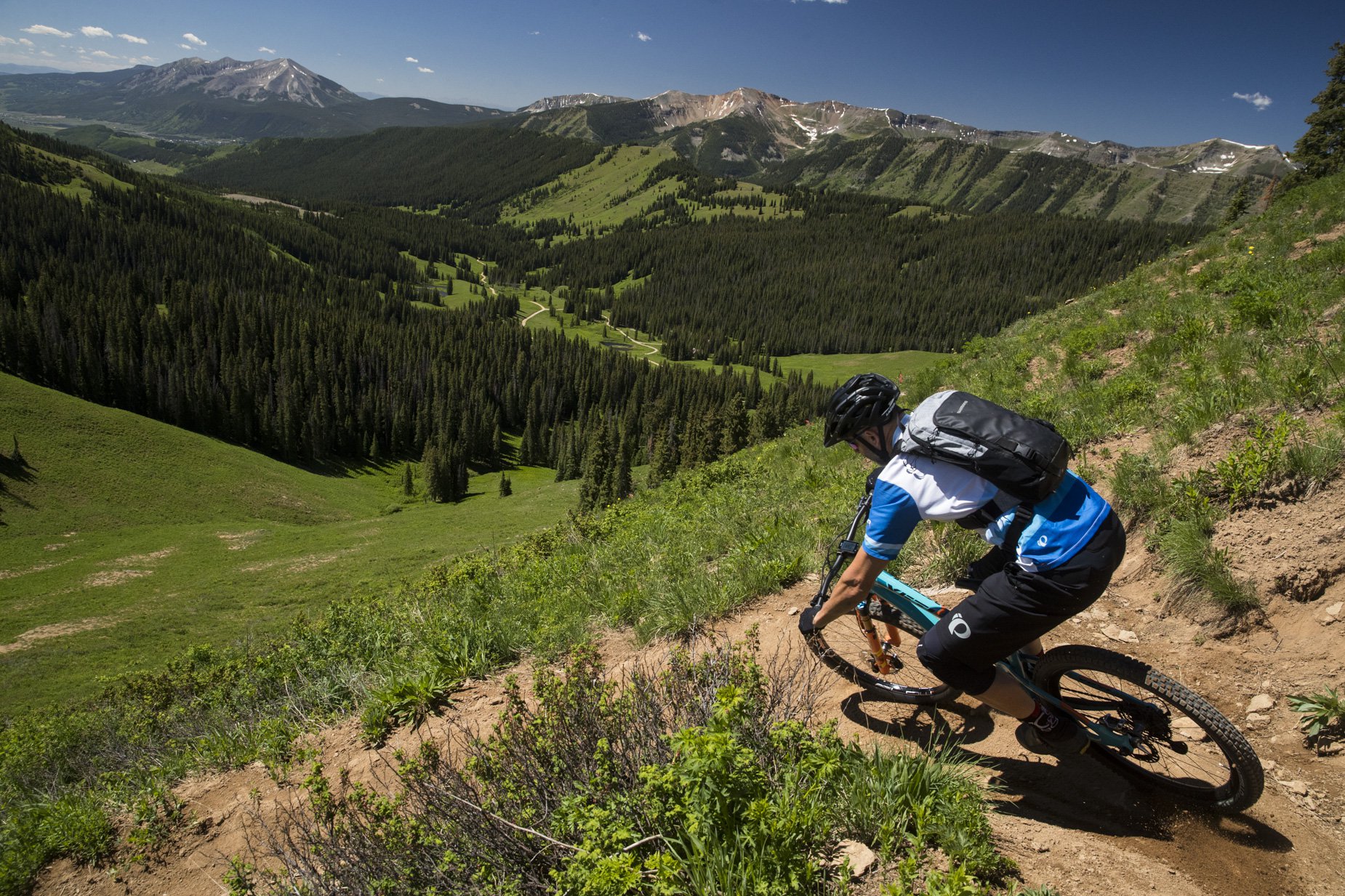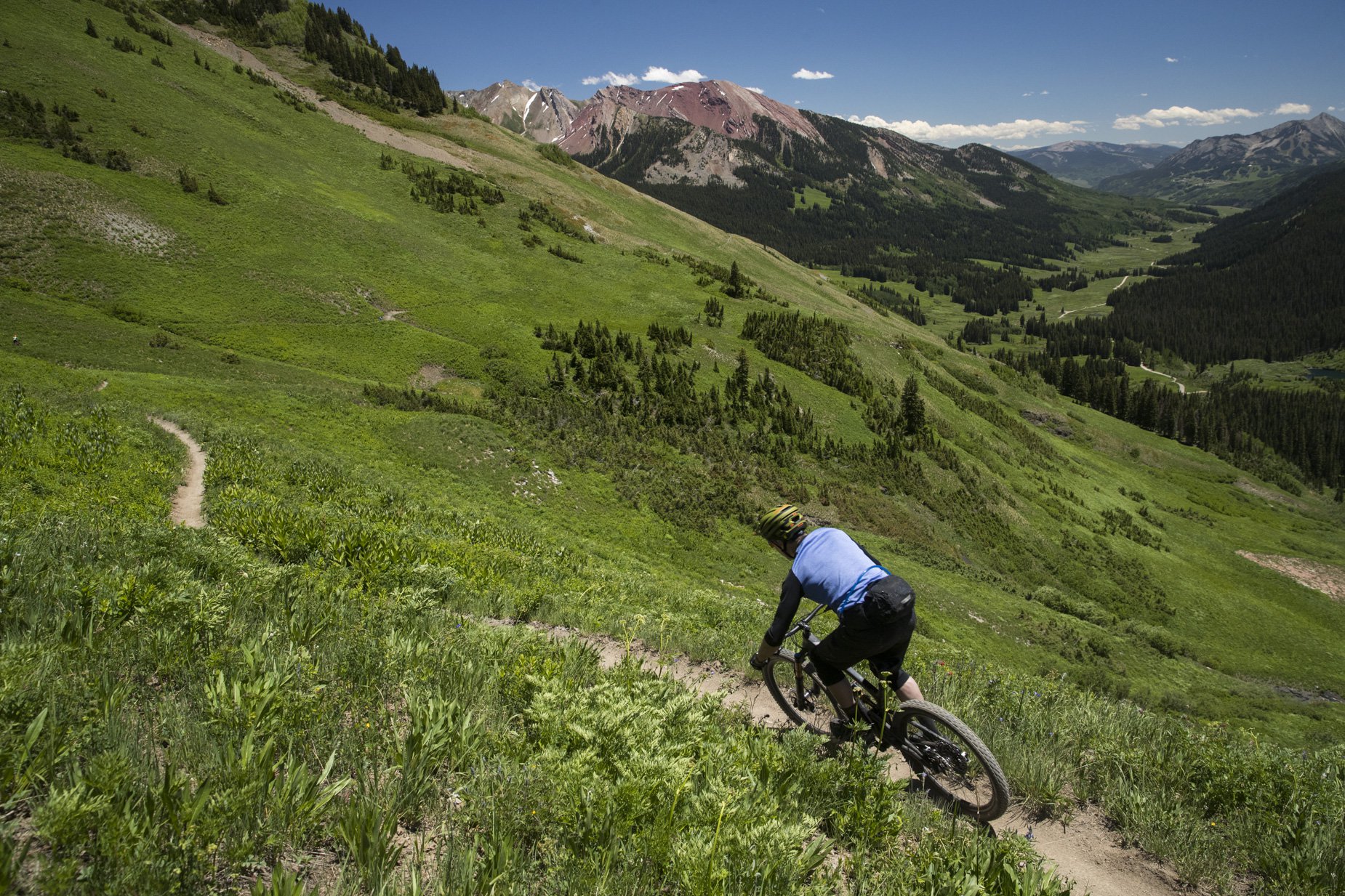 The lever has changed slightly in width and it's welcome. The slightly larger flat surface that greets your finger is comfortable and effective. Apparently racers wanted a lever that would be more likely to survive a crash which meant no carbon. For me, the only advantage of a carbon lever is that it sucks less warmth from your finger in the winter, which is a significant factor for those of us who ride all year round. 


The Remote will feel like an old pair of shoes really quickly. - Nick Murdick
Scylence
The new hub design, that decouples completely when freewheeling rather than using pawls, is brilliant in action. Apparently this feature allows Jesse Melamed to hear how much adhesion his tires have left. I can't say my perception was similarly advanced, but the absence of noise is glorious. Lately I've been riding a loud hub and I actually enjoy the way the whine reflects my velocity, but given the choice I'd rather be silent but deadly, like a ninja.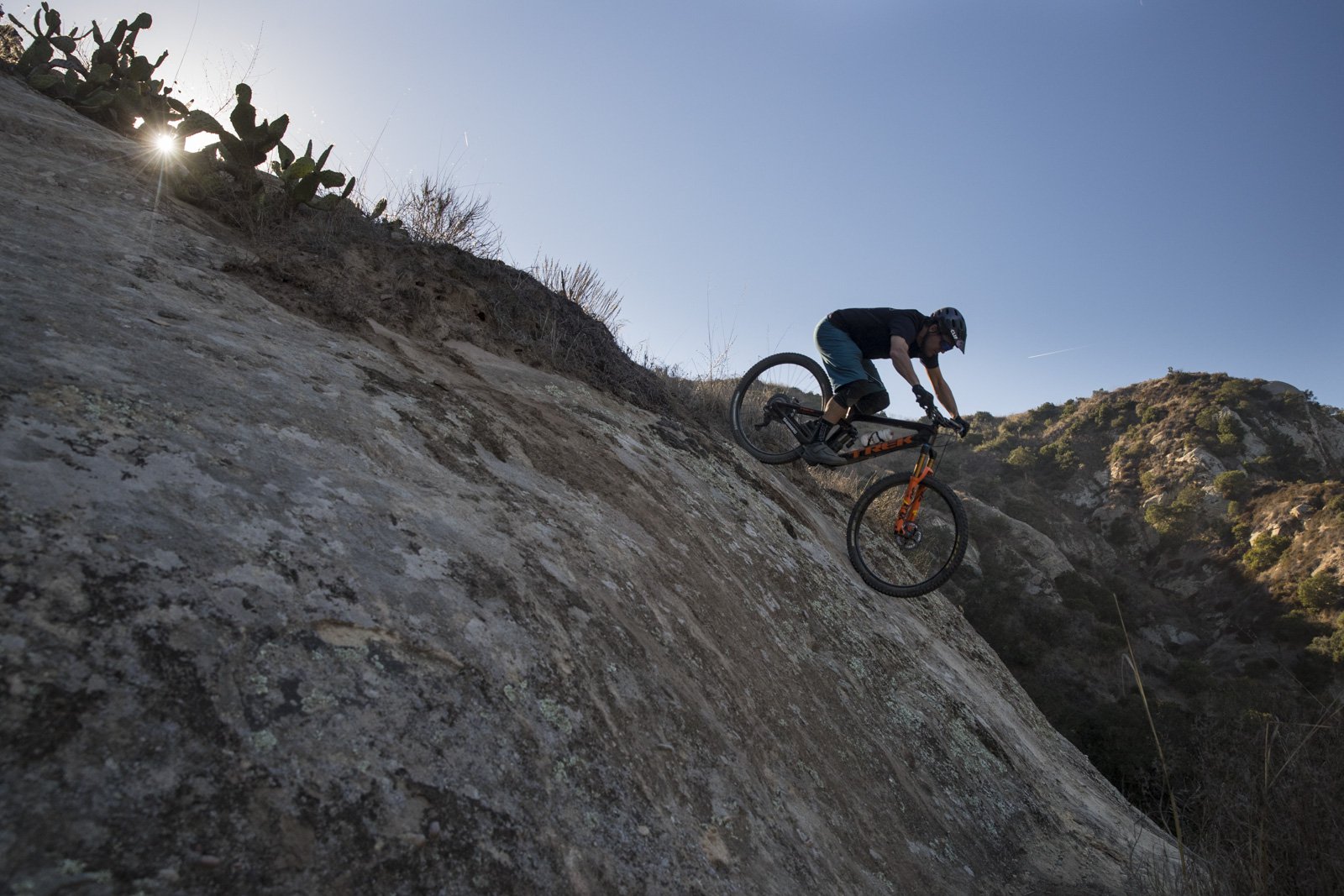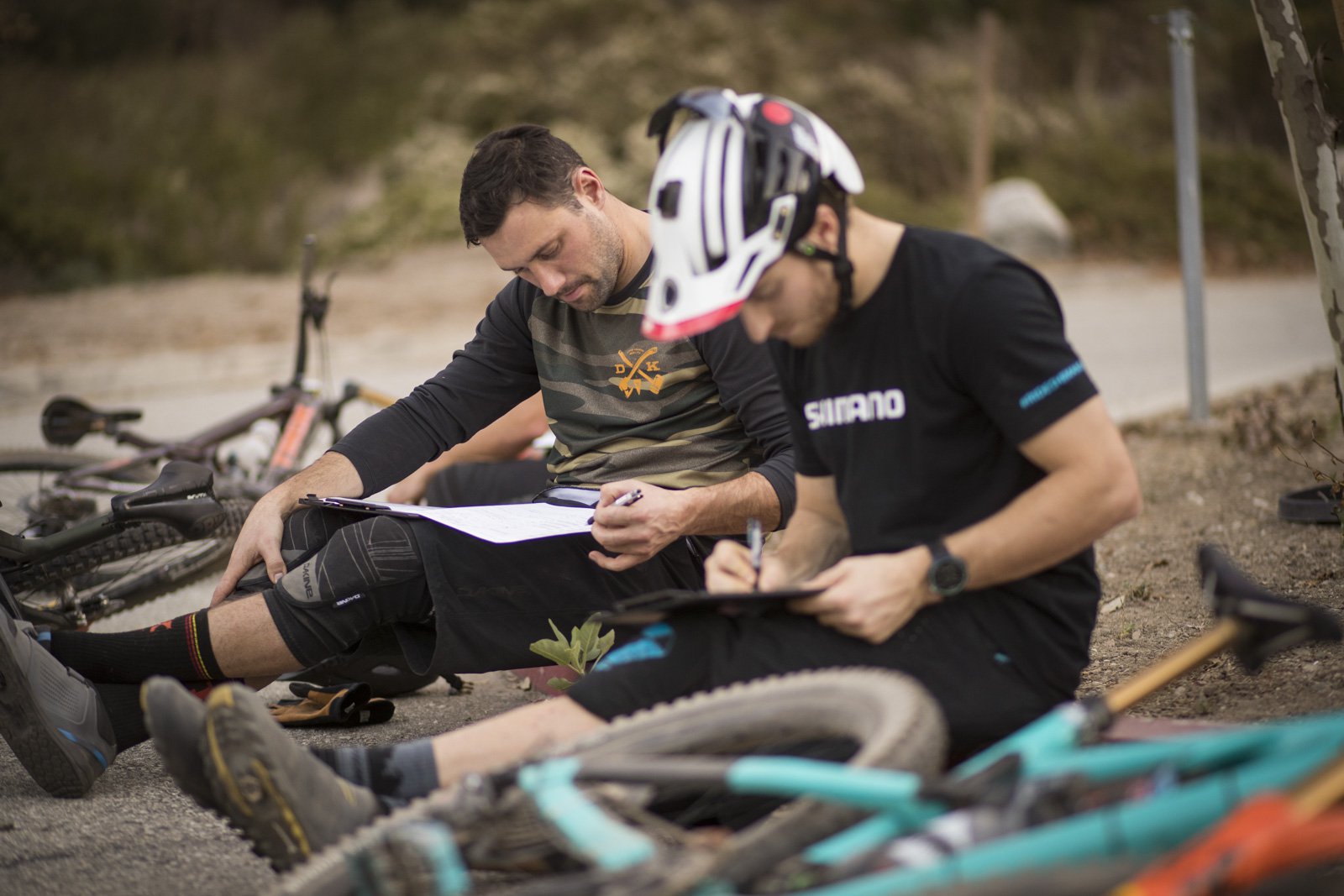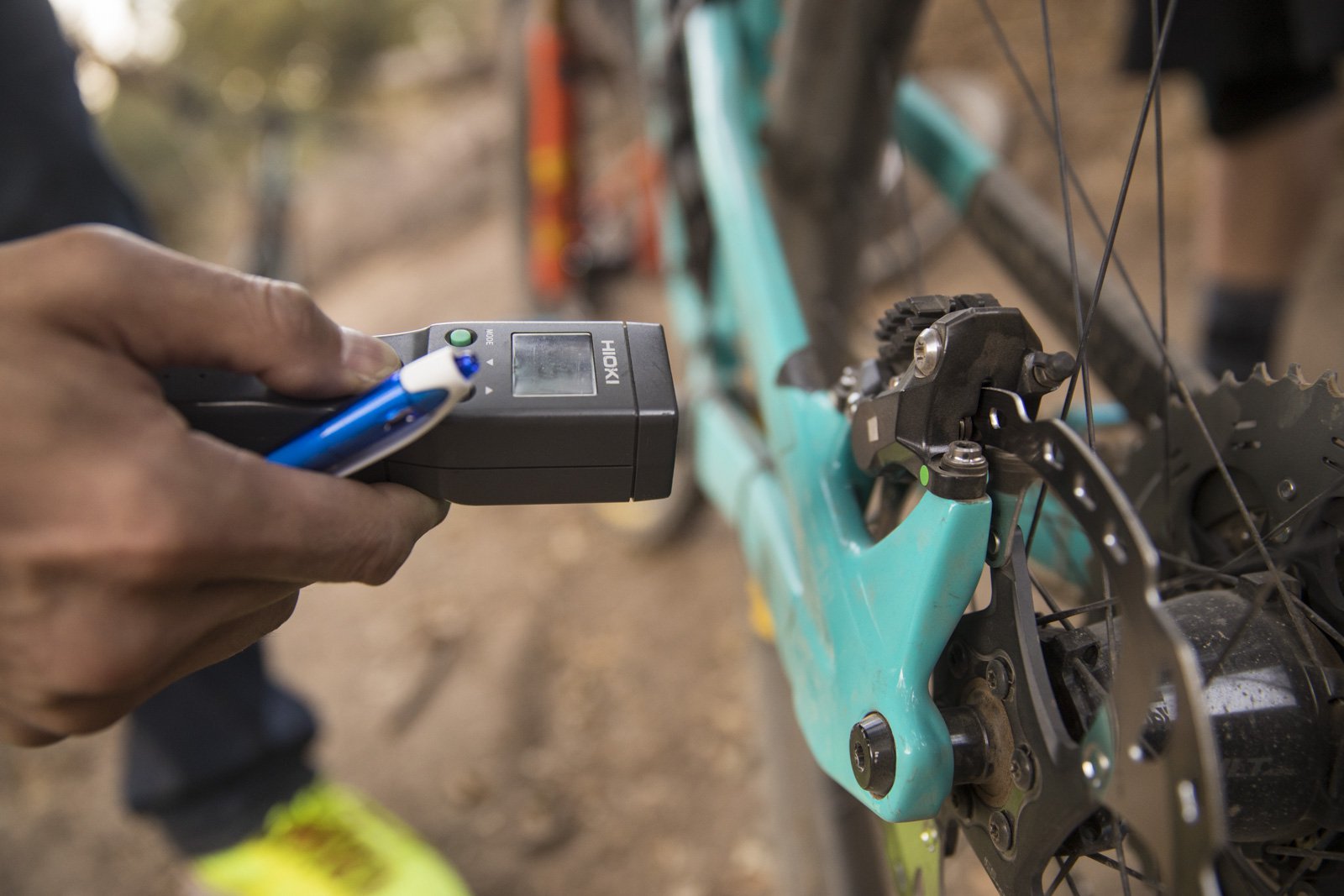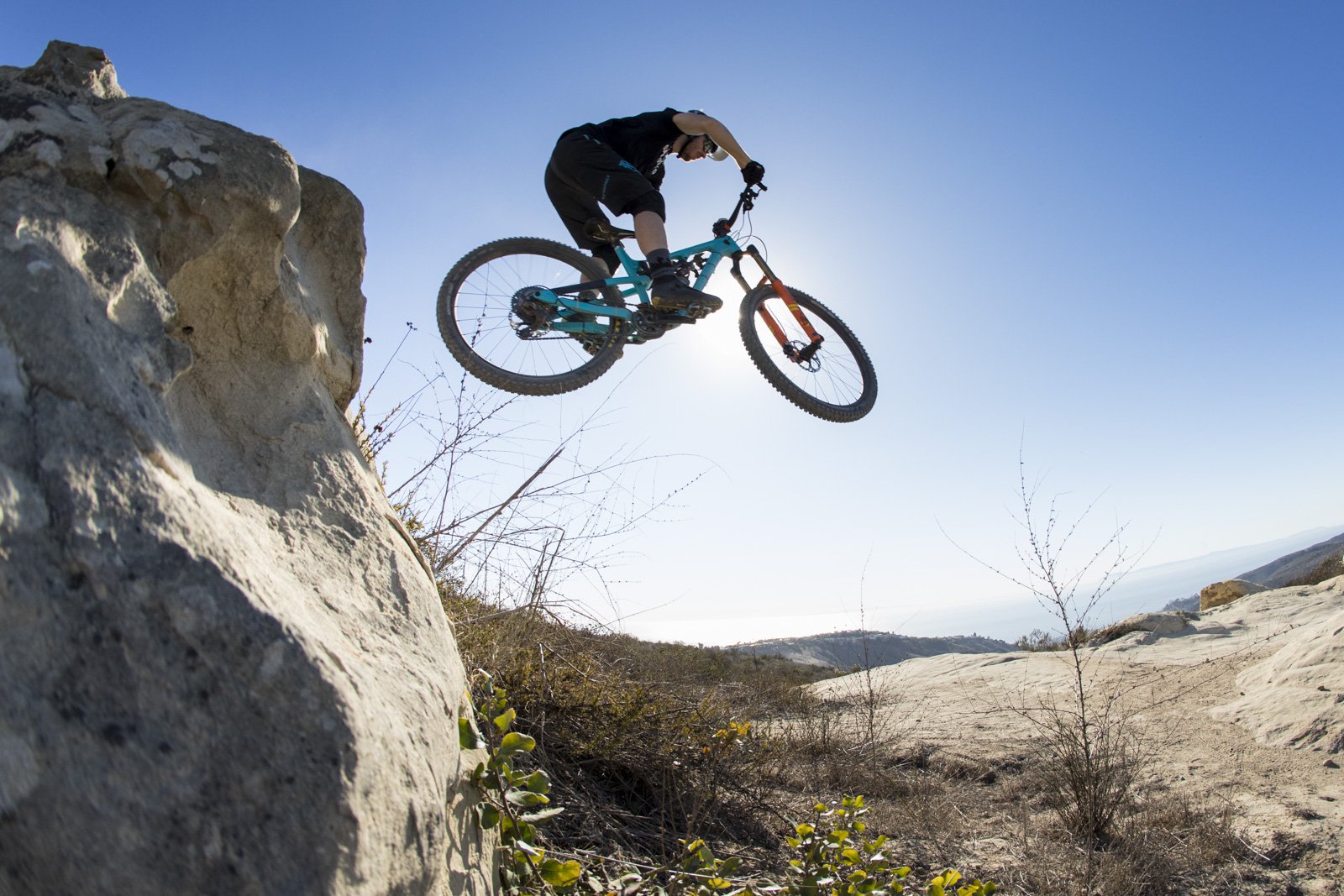 The Process
Until this iteration of XTR, Shimano has acted a little like Apple; they knew more about what we wanted than we did. An obvious example of this going wrong was dual control, but there were problems more recently as well and apparently many racers had problems with the last version of the group. It took a big push from North American staff to alter that process. In the past, by the time racers and other product testers were seriously involved in product development, it was too late to make meaningful changes. This is one reason why SRAM managed to gain such a big advantage in such a short period of time.
Clearly it was time to scrap that thinking and get skunk riders and racers involved. Part of this process involved establishing a clear sense of what riders wanted, which led to the poll mentioned in my earlier article. To recap briefly, Shimano asked what their top 150-200 elite athletes wanted, particularly for drivetrain. The final products (both 11 and 12spd options, Rhythm Step and wide range) were a direct result of this consultation. 
To get the enduro brakes dialled in, Shimano called on the all-Canadian squad of Thomas Vanderham, Andrew Shandro and Jesse Melamed for testing in October 2016. Four different designs were presented, the goal being Saint power in a more controllable fashion. Different sized pistons were tried and shorter lever throw was used. Eventually a different tune was arrived at, emphasizing modulation without compromising power, with the final tweaks coming from the Servo Wave curve. The main point is that after a multitude of runs on these four different brakes, Vanderham, Shandro and Melamed were able to provide feedback that led to significant changes. In the past, by the time this sort of thing happened, only minor tweaks were possible. 

What's Not to Like?
Some questions remain of course. We do have pricing info now and some weights but availability remains a question mark The group on its own will cost 2160 USD, which can buy you a decent complete bike. But an XX1 Eagle drivetrain alone will set you back 1475 USD, while an XTR drivetrain MSRP is 1385 USD. You'll need hubs of course, or at the very least a driver for DT hubs, but the pricing  And what about trickle down? SRAM has already pushed Eagle two and a half steps down so that NX is now available. It's likely that Shimano is working on an XT version of this new 1x system and maybe even SLX, but when they'll arrive is anyone's guess. 

While Shimano may be late to the party of wide range 1x, it seems that polling and listening to racers, exhaustive testing, and of course Shimano's engineering prowess, has produced a group that is difficult to fault. Based on our riding in Colorado, the brakes are exceptional, shifting is incredibly smooth and precise, and the silent hub lets you hear mosquitoes chewing on your neck. The small details, like the dropper remote, pedal tweaks, and chain modifications, are also well thought out and executed. These seem to be the sort of components that can disappear beneath you, allowing the pure transcendent experience of perfect single track to nourish our souls and cause our hearts to break into song. Likely some Rick Astley. 
But most of all 2019 XTR will make our buddies jealous of our beautiful componentry so we can win the gear game.