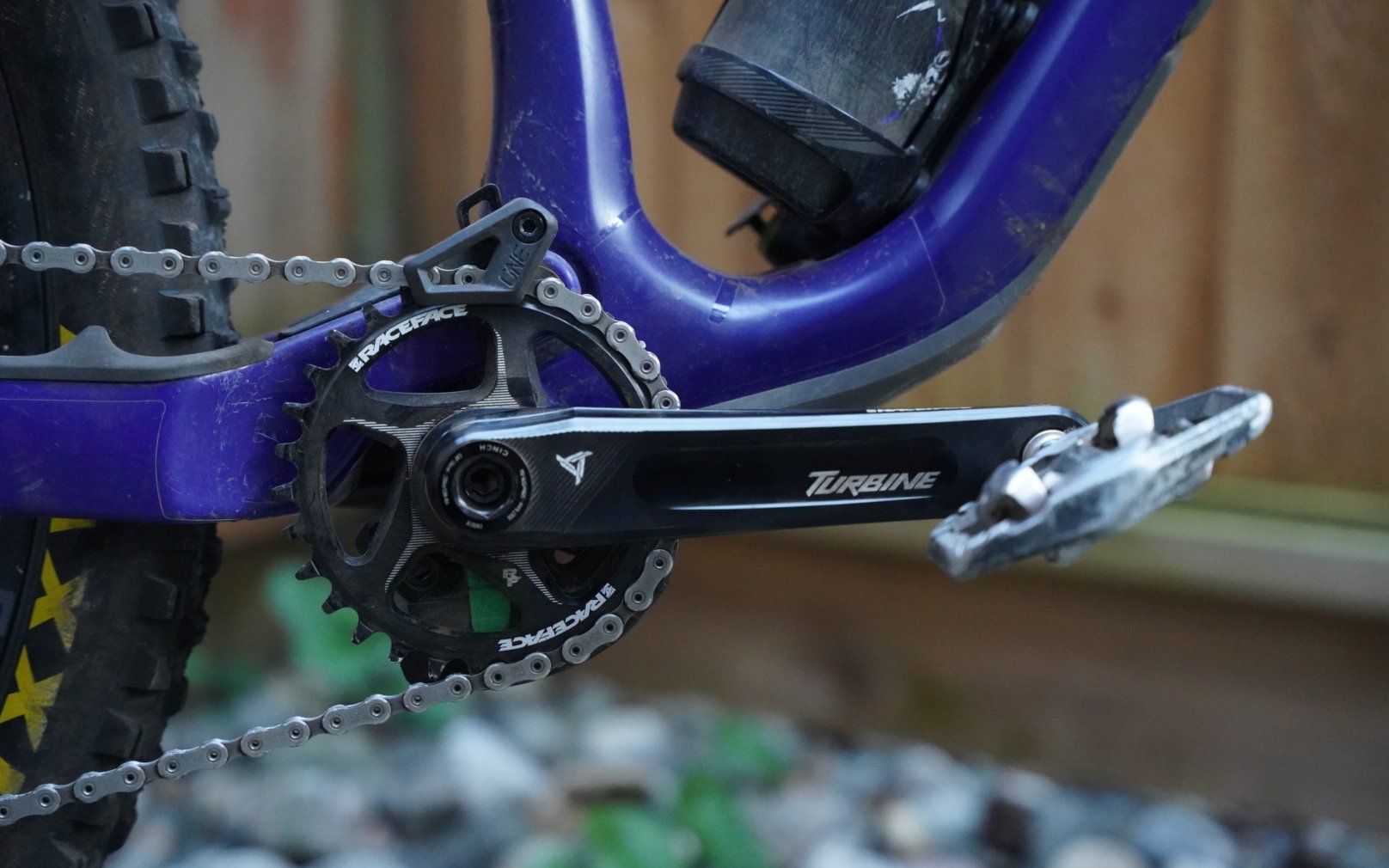 Product Intro/Review
The 2023 New Race Face Turbine Crank
There isn't a more ubiquitous Race Face item than their Turbine cranks. I first saw them in Mitchell Scott's "Fear and Loaming" article in Bike Magazine (May 1998), featured in a sidebar dedicated to niche gear worthy of North Shore shredding. Back then, If I hadn't been drooling due to my recently installed braces, I certainly mouth-piddled when a childhood riding buddy bolted a pair of light-blue anodized Turbine LP cranks onto his Cannondale Killer V.
Today, Race Face introduces their newest iteration of the Turbine crank, with a focus on stiffness and smashability. Forged from 7050 aluminum, the sleek arms are then machined to shave an extra 20g from the outgoing Turbine. Crankarm length options are 165/170/175mm. A 30mm spindle is compatible with many bottom bracket systems, should you find yourself in need of a quick replacement. Race Face's CINCH direct mount system allows for quick chainring swaps. The bearing preload collar has been revised to use a 3mm bolt, instead of the previous 2mm (which often was a PITA trailside adjustment as 2mm hex wrenches aren't always found on a multi-tool). Pedal ends have been optimised for each crankarm length, to reduce strikes of low bottom bracket heights. Finally, Race Face backs the Turbine with a lifetime warranty, should things go south.
Installation of the new Turbine was crazy fast and easy (thanks to NSMB's Deniz at Obsession Bikes), twisting a lone 8mm bolt snugged everything down. BB preload was set quickly with the 3mm collar bolt. Chainline was unaffected from my previous setup, and the Race Face SHI-12 ring ran through my OneUp top guide without any contact. I went riding immediately after installation, and I didn't notice anything - which is great. Cranks are either flexy or not (the latter being true here), and shouldn't escalate blood pressure if they bash off rocks, unlike fork stanchions, derailleurs, or carbon frames. Long-term testing will reveal whether the Turbine is indeed the workhorse it's been since inception in 1993, but so far, so good.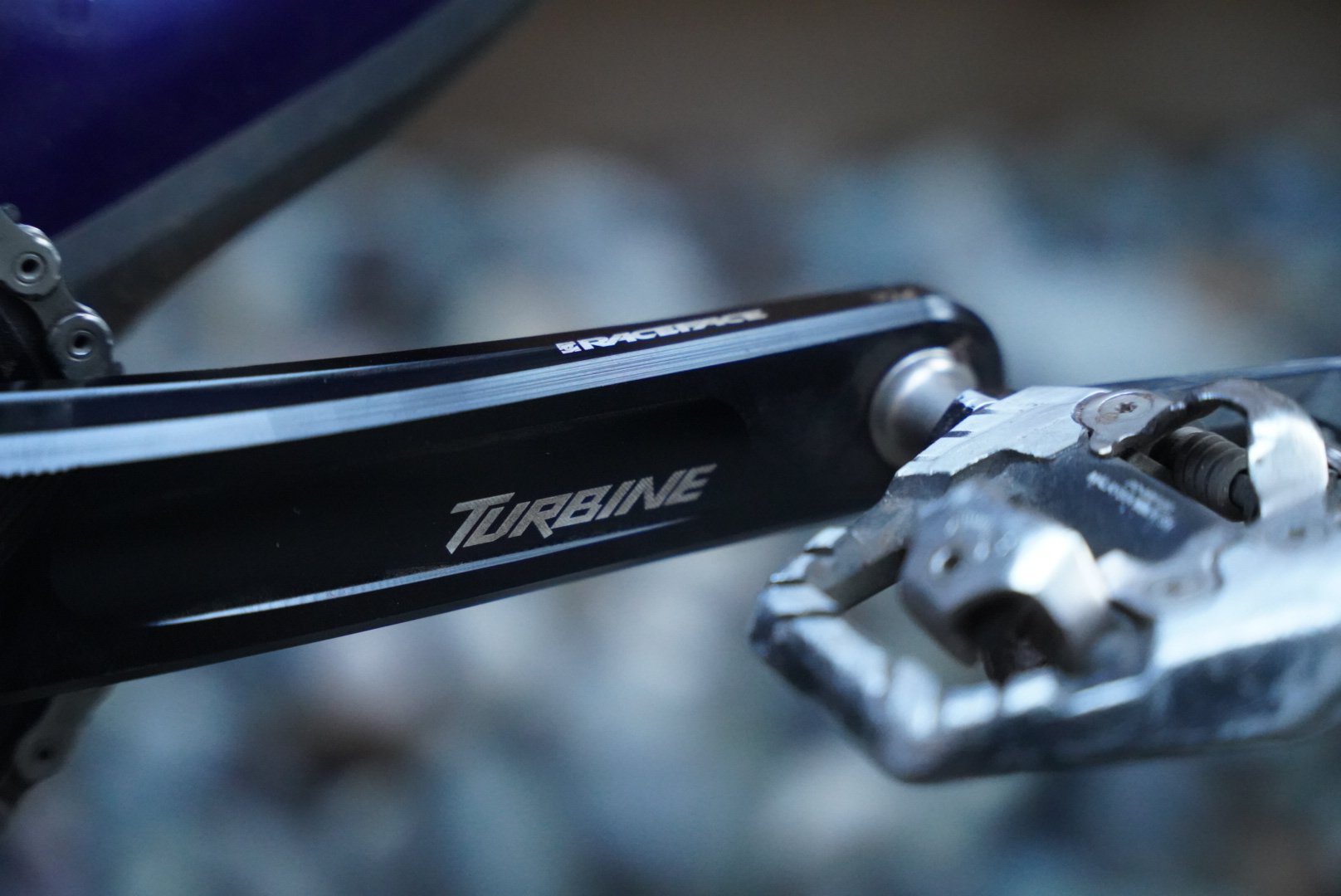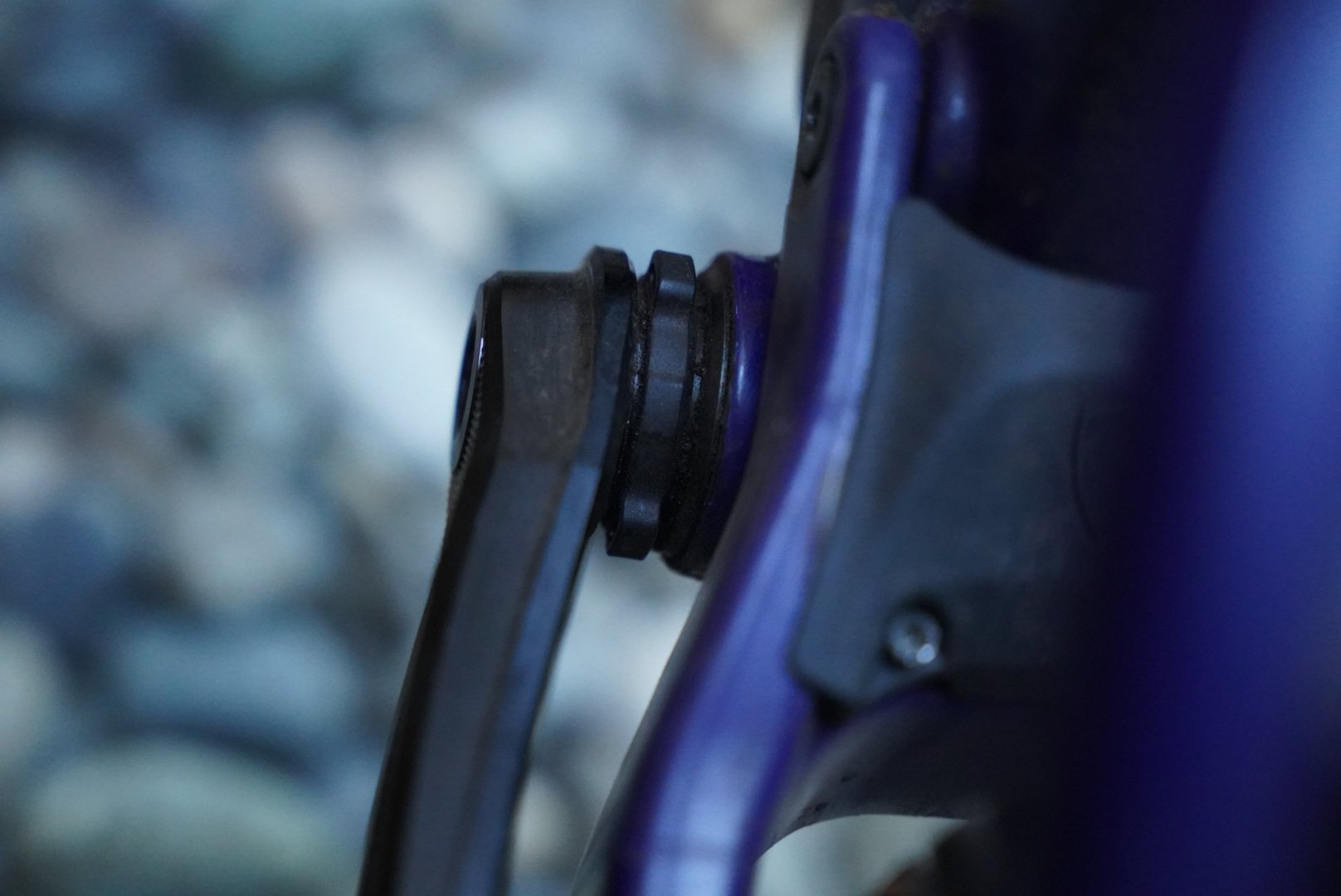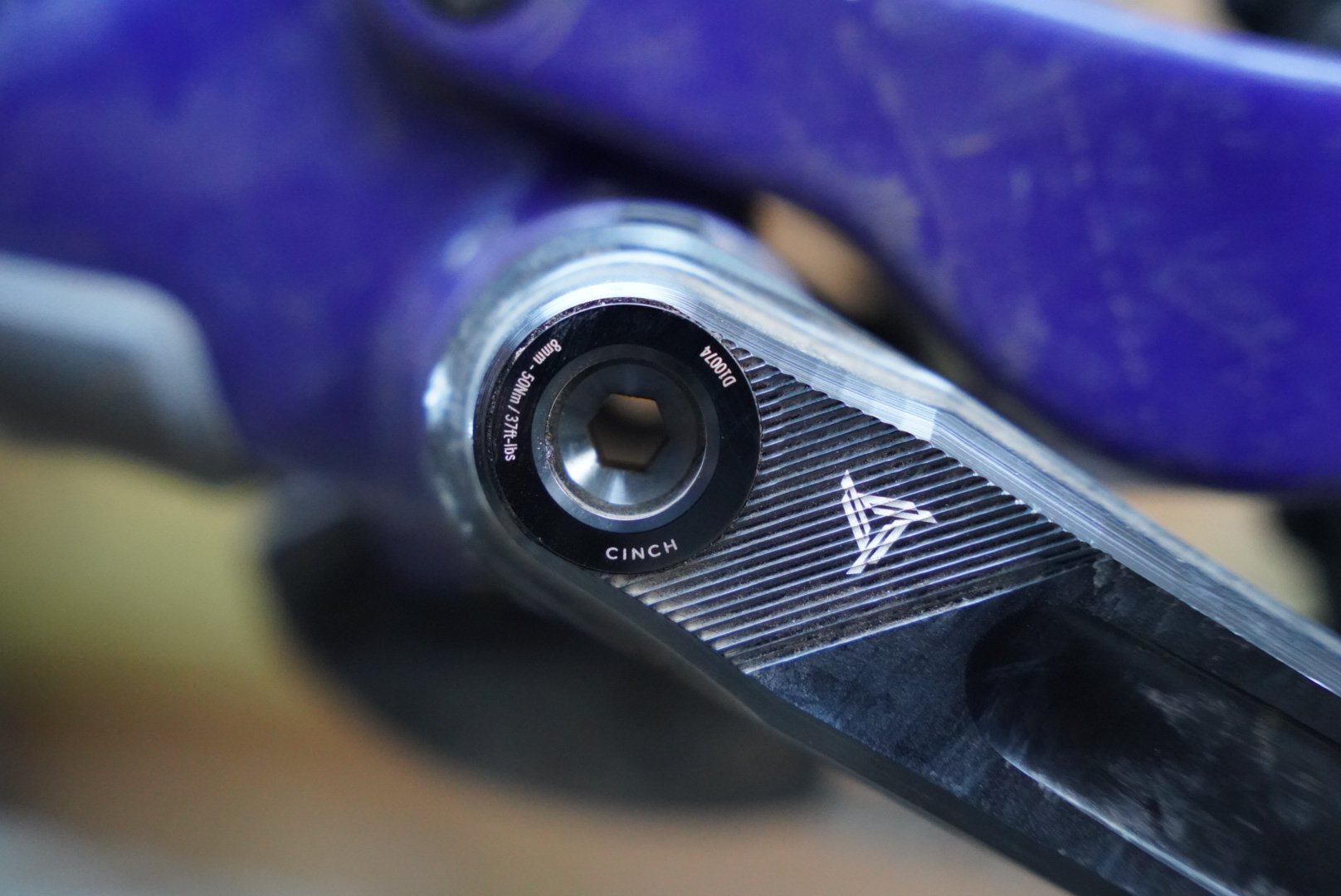 While the Turbine (and alloy cranks in general) have sat in the composite shadow of carbon cranks, the stiff and light aluminum construction maintains the benchmark of what a crank should be – a reliable piece of kit that's strong, light, and well priced. The Keith Bontrager formula of "strong/light/cheap – pick two" doesn't apply here. MSRP is $219.99 CAD, which I'm damn sure is what I paid for my last pair of Turbines in 2016. Claimed weight of a new Turbine 170mm crank/spindle/32T chainring is 595g, 84g heavier than a $589 Shimano XTR 9100 setup, at basically less than half the price.
The previous iteration of the Turbine wasn't necessarily marketed as a bruiser of a crank (such as Race Face's DH/Freeride crank, the Atlas), but many used it for exactly that. A shredder friend recently remarked that his Turbines have survived 8 bikes. Race Face sender and all around good dude Steve Vanderhoek has been on the new Turbines for over a year, without issue. I'll knock on wood when I say carbon cranks have served me well in the past, but I often wonder what kind of longevity they afford. Heel rub and rock strikes, even with a crank boot, make me squirm as I think about carbon laminate getting crushed. Sure, I'm a sucker for shiny things, but knowing how often I bash my cranks, I'll remain an alloy crank devotee for life - at least for my personal bikes. Race Face's newest Turbine lives exactly as it should, an every day North Shore/Enduro worthy crankset that can continually take a beating, without eating too much of your wallet at $219.99 CAD. Find them here.