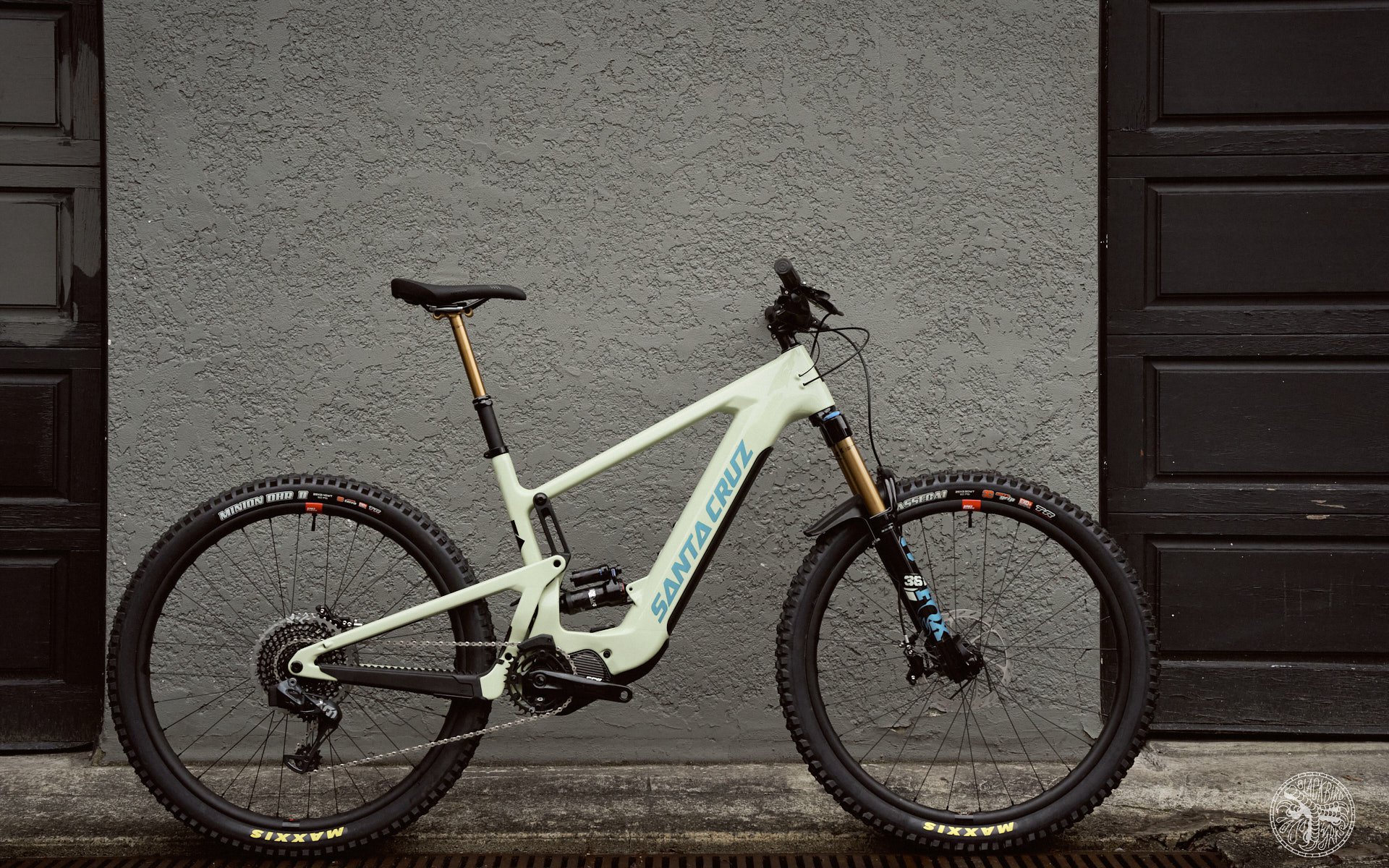 FIRST LOOK
2023 Santa Cruz Heckler
Almost exactly two years ago, Santa Cruz released their first e-bike and gave it a name familiar to long time SC fans: Heckler. Today they are releasing the updated version of that bike. Like the outgoing Heckler, the 2023 version has 150mm of rear wheel travel paired to a 160mm fork, and is available in MX wheels. There's also a full 29er version, whereas the last Heckler was released with 27.5" wheels and the MX version was added when Santa Cruz updated the Heckler to the Shimano EP8 motor from the older E8000.
In addition to the new wheel options, this Heckler also gets a significantly larger battery - 720wh vs 504wh in the predecessor - and comes in C & CC Carbon frames, the former being a slightly heavier and less expensive version with more resin but no performance loss other than a slight weight penalty (less noticeable on an e-bike than one without a heavy motor and battery).
The 2023 Santa Cruz Heckler is offered in 5 sizes from S-XXL, and two colours: Gloss Avocado (wild) or Maritime Grey (mild). My tester is an XL with the XO1 AXS RSV build, and weighs a hair over 49 lb. including OneUp Alloy pedals. That extra battery capacity comes with a bit of a weight penalty, but it's well worth it for the added range.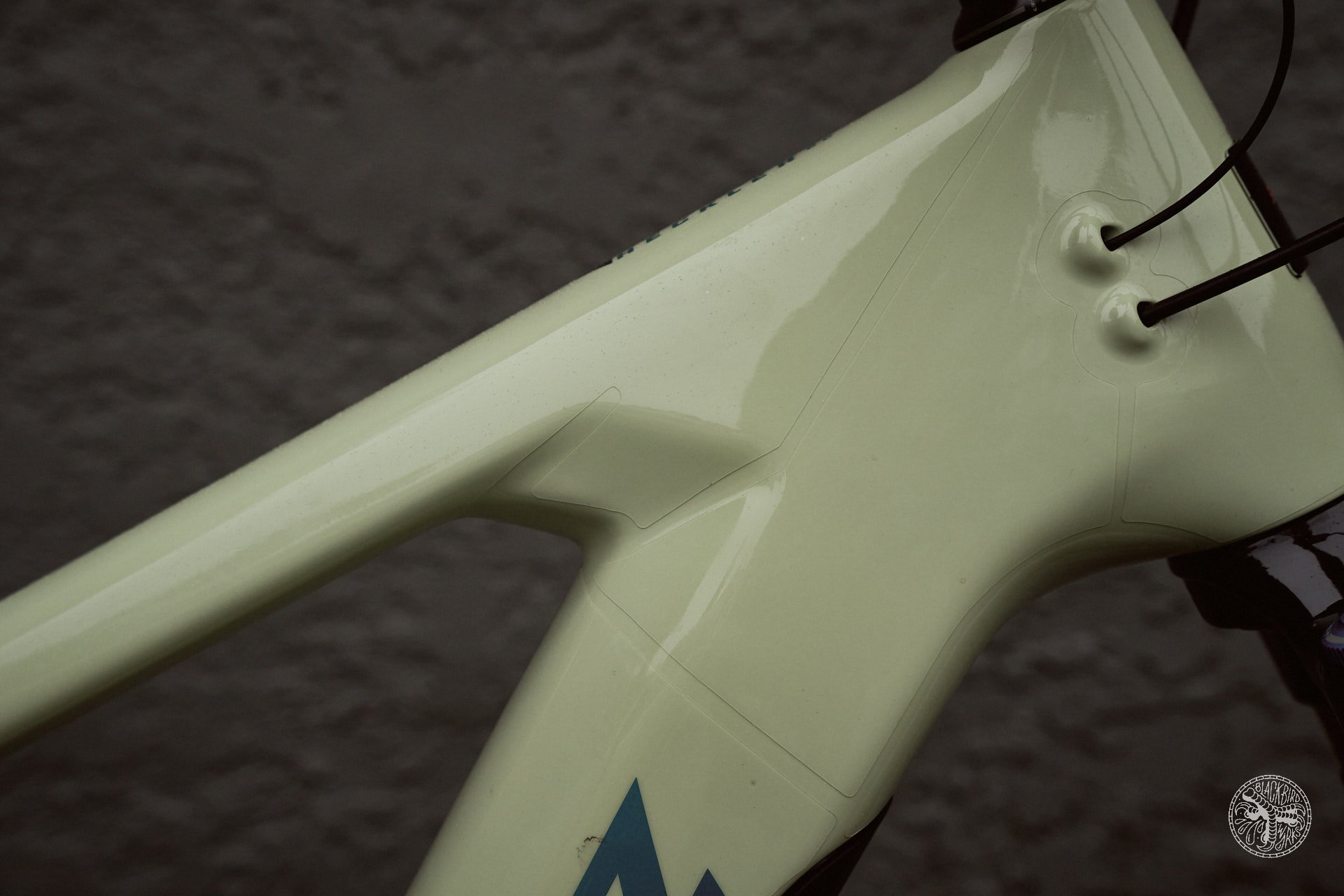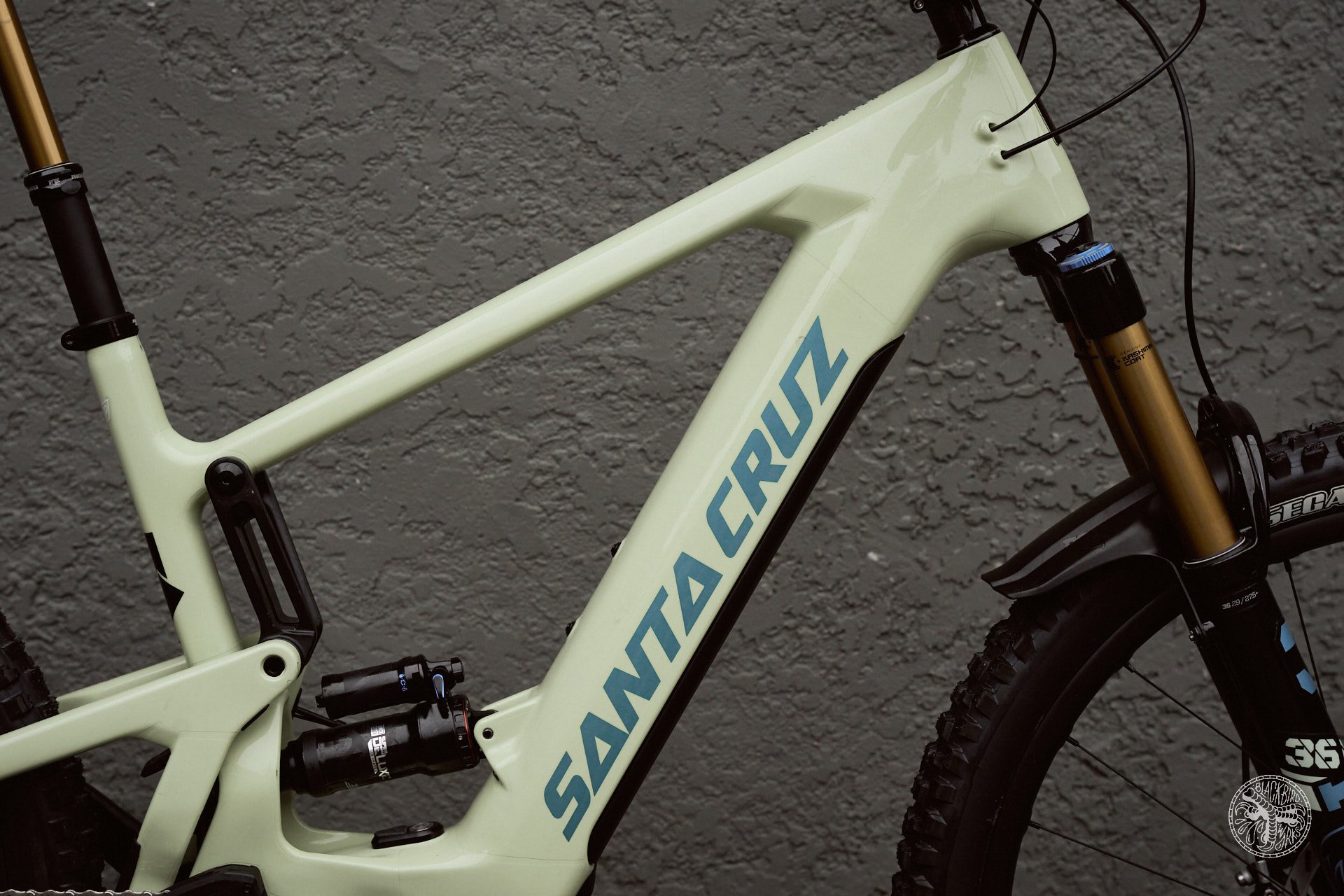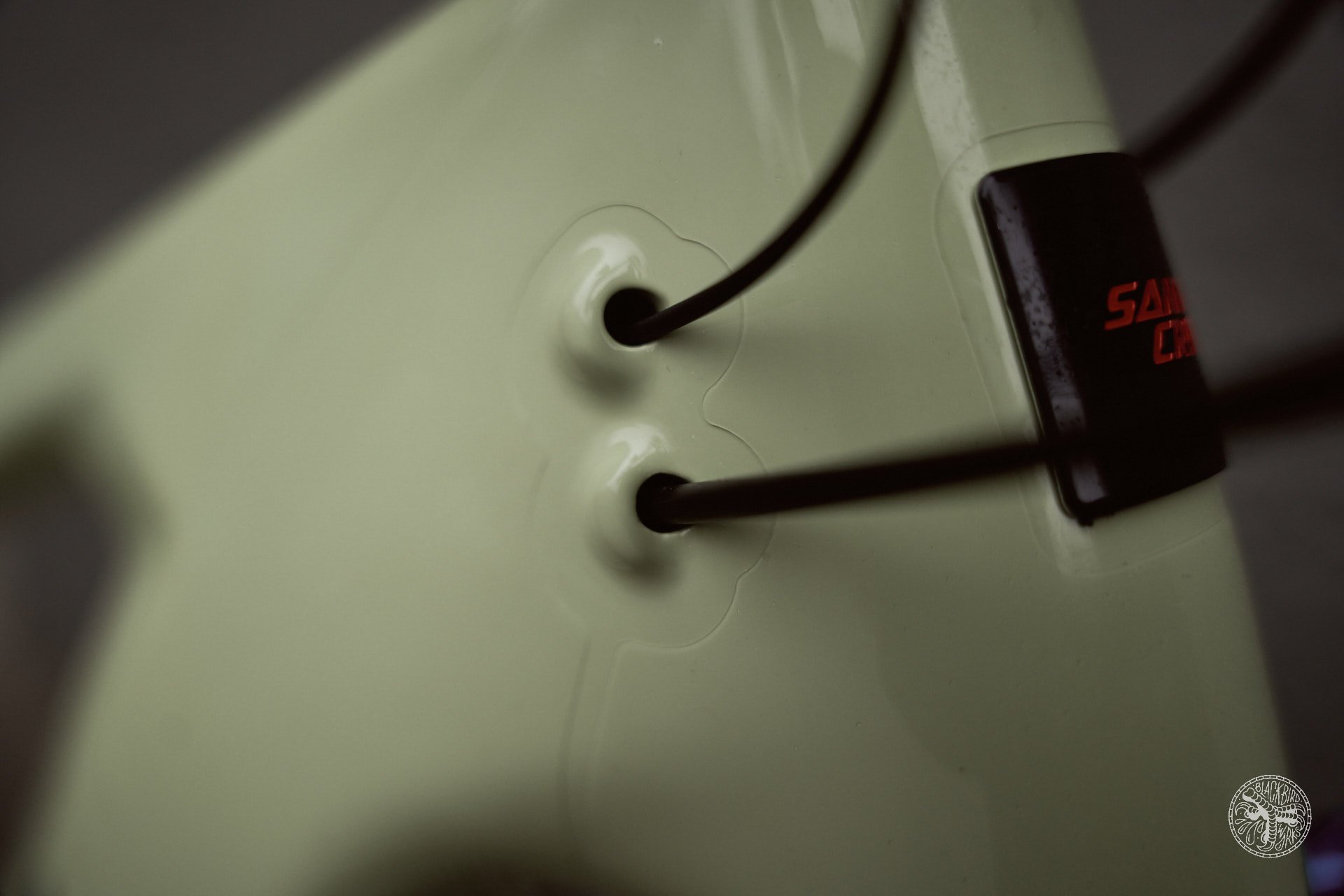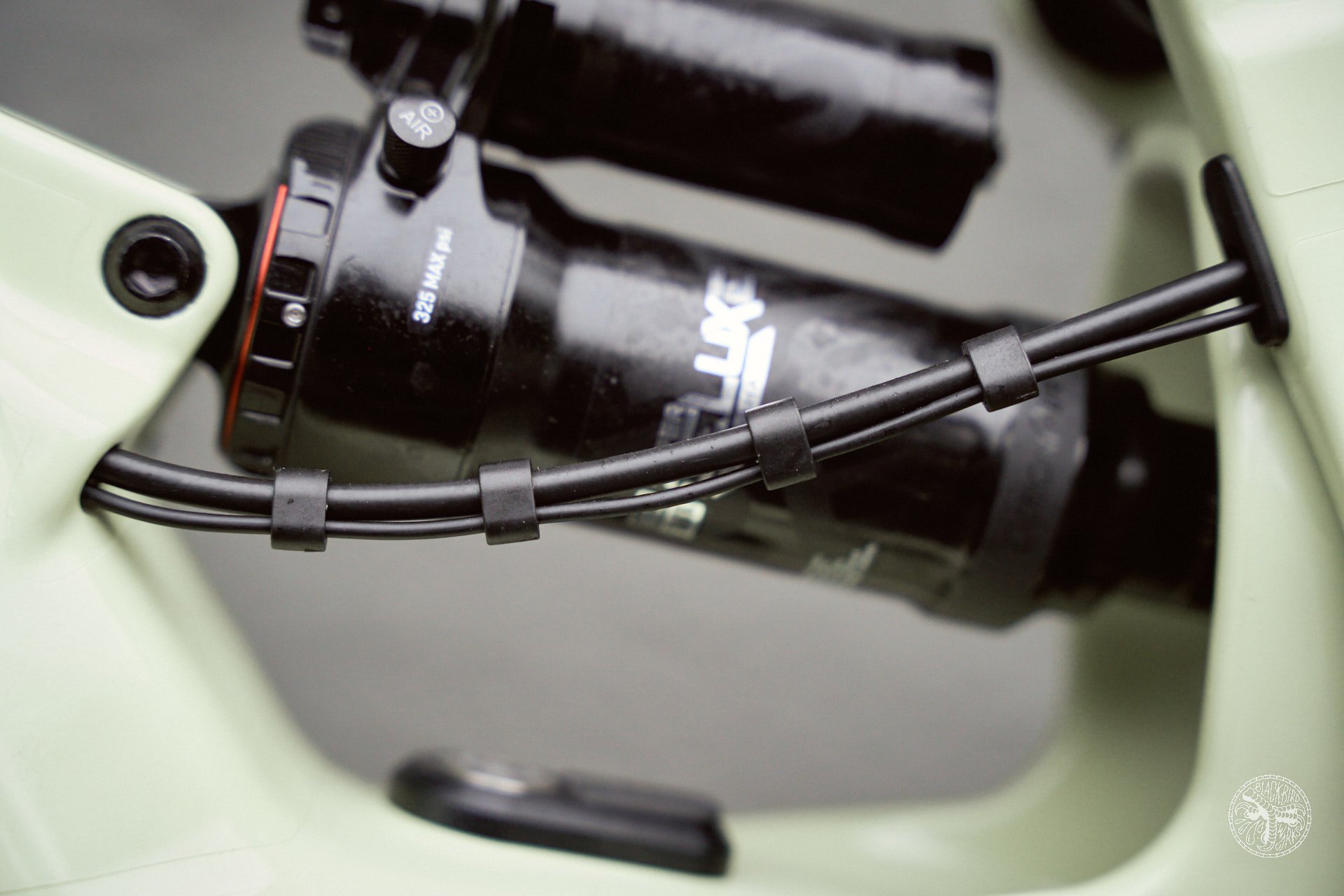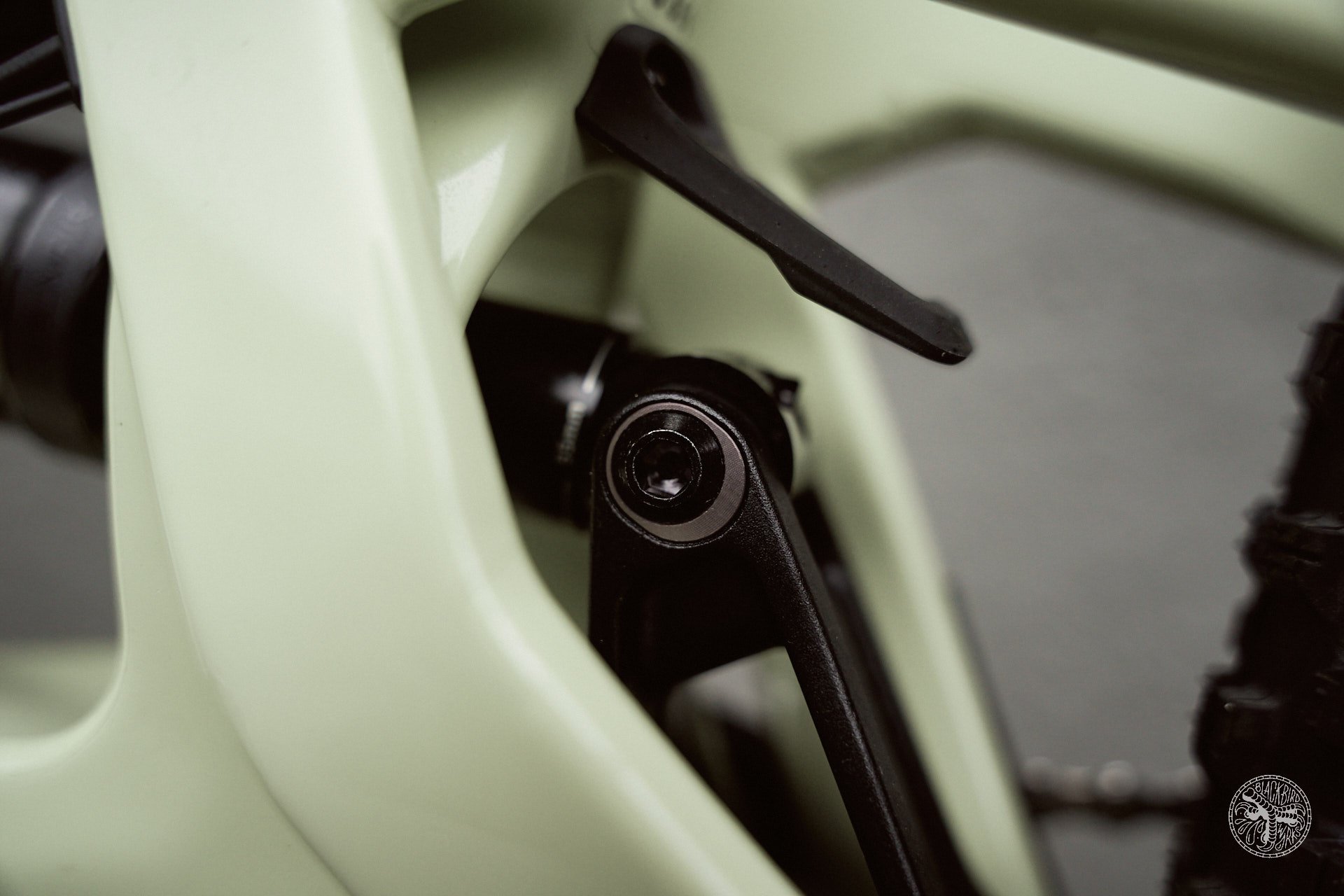 As Cam noted in his piece on the last Heckler, Santa Cruz applied their usual excellent design standards to the bike and a trained eye will still know right away, but the new Heckler is still a stealthily-packaged e-bike. The EP8 motor comes in a smaller, lighter package, and there is a less pronounced compartment in the BB/drive area to house it. The down tube is, of course, still very thick to accommodate that 720wh battery, but if you've ever seen Queer Eye, you'll know what a few clever style and colour choices can do to guide the eye to what you want it to see. This new Heckler is still flirting with 50 lbs. but the package is a bit more svelte in appearance. Also interesting to me was that the top tube/down tube junction has a similar but evolved angularity which, combined with a few straighter lines elsewhere like the chain- and seatstays, marries nicely with Santa Cruz's more familiar and organic flowing lines.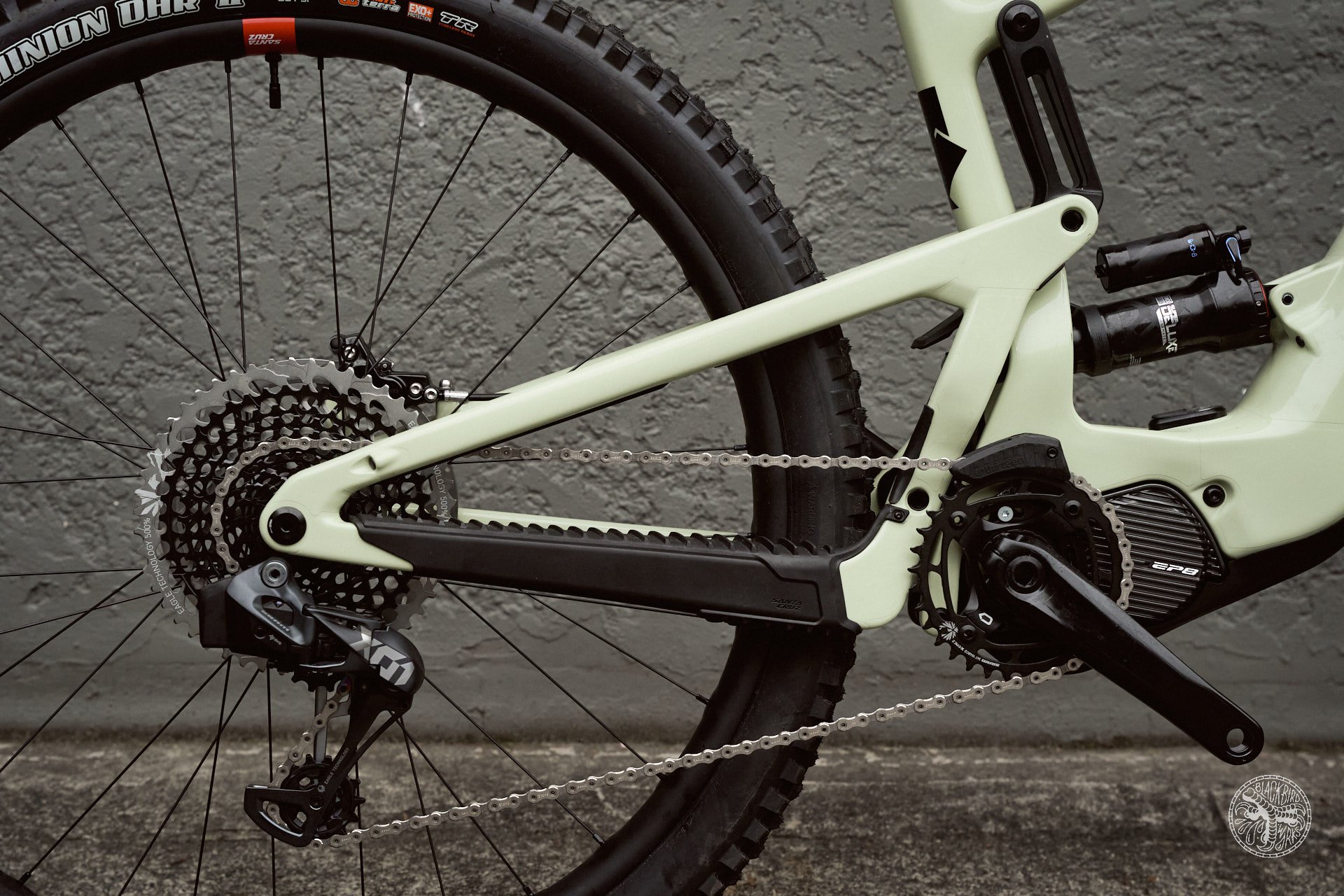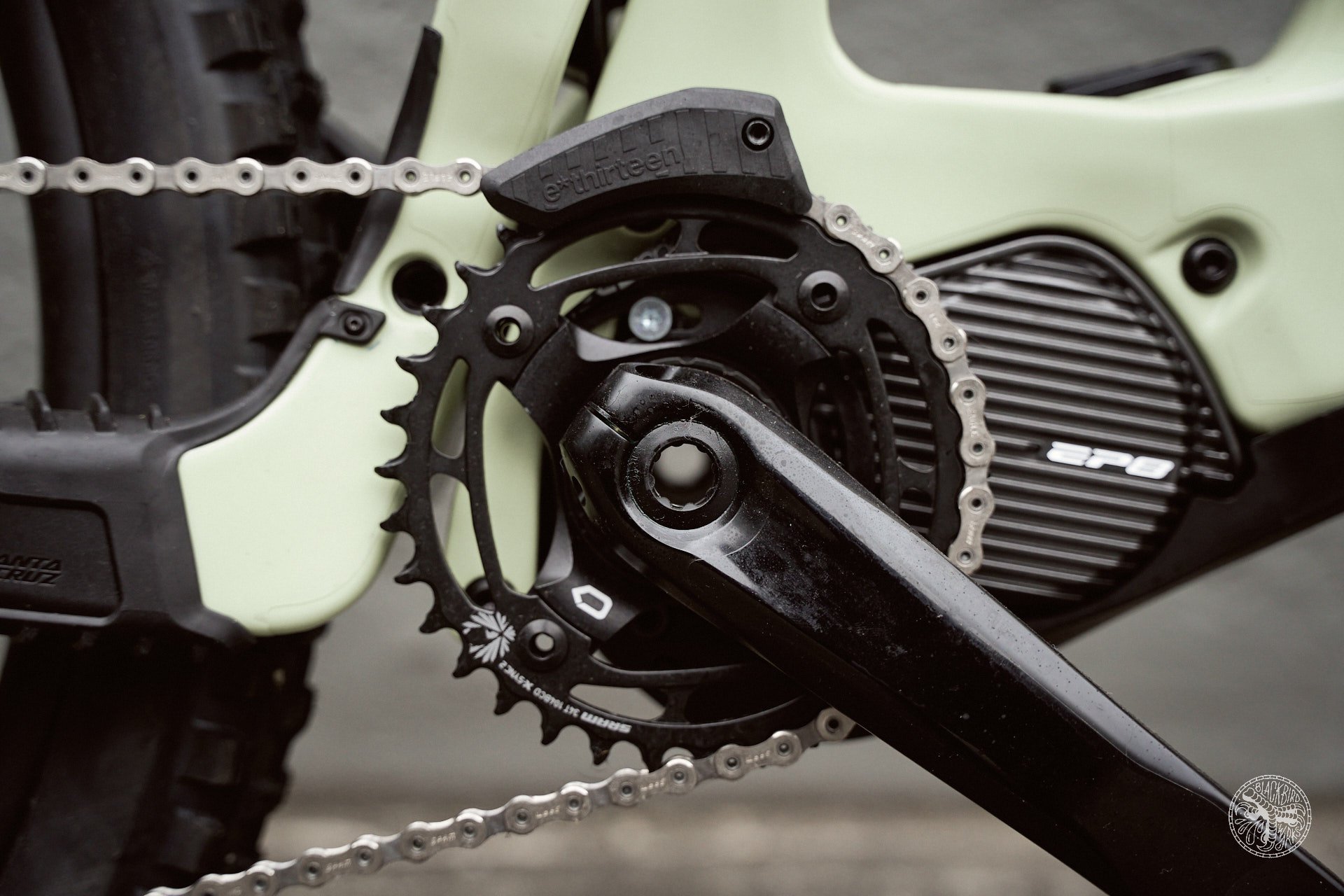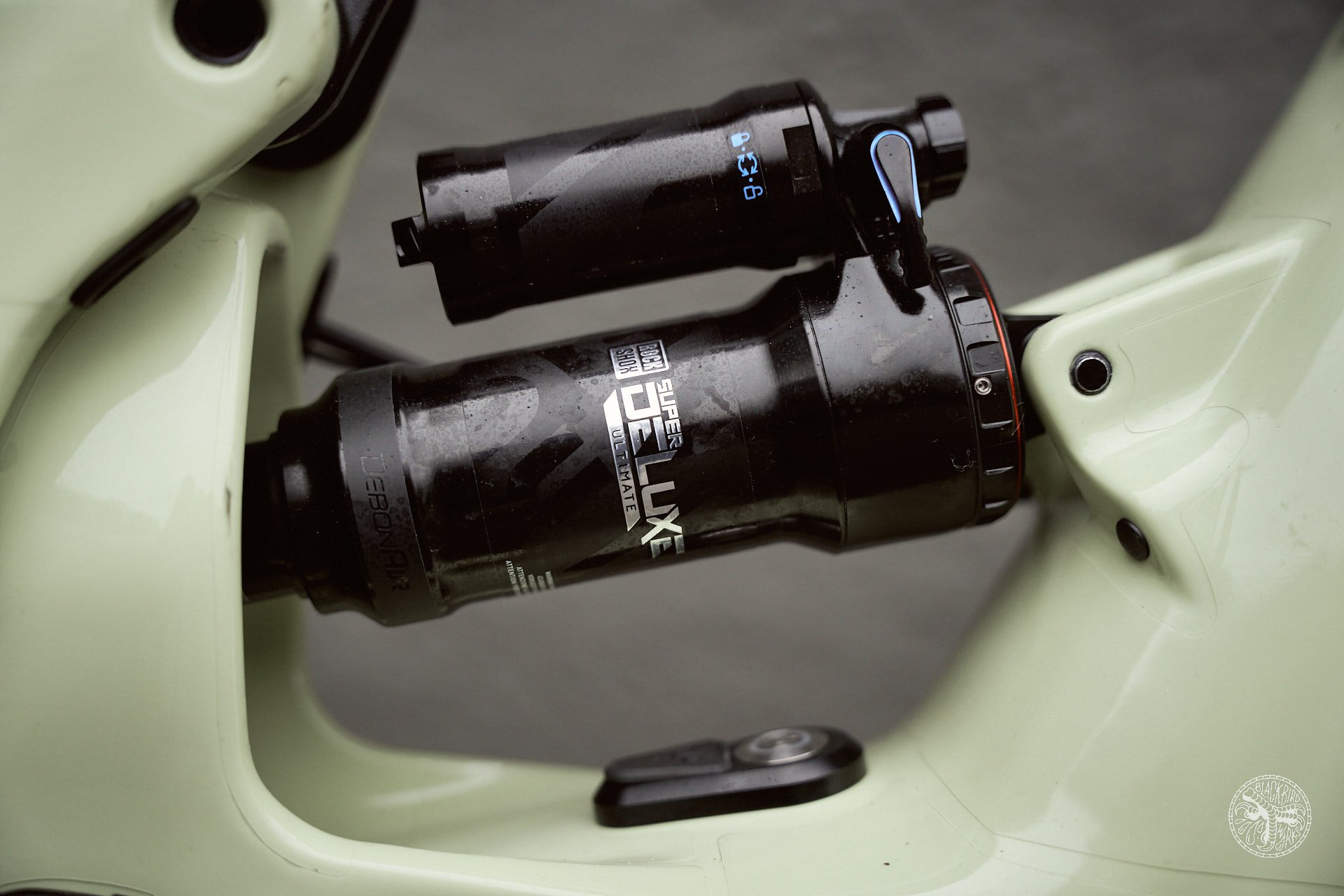 2023 Heckler Spec
Gone are the days of picking one side of the line or the other in the SRAM/Rock Shox vs Shimano/Fox spec wars. Many brands have been mixing the two for years, but this new Heckler in the top level spec is a true checkerboard: Shimano furnishes the aforementioned EP8 motor while a Fox 36 Float Factory sits up front, but the drivetrain (other than the crank and chainring) is SRAM XO1 AXS (GX AXS shif- er, controller), brakes are SRAM Code RSC, and a RockShox Super Deluxe Ultimate gets the nod for the shock. Fox also handles the post with a Transfer Factory. Spec levels change but the brands stay more or less the same all the way through the different trim levels (other than the XT version which sees Fox/Shimano throughout other than the RS Super Deluxe Select+ shock).
Wheels are Reserve Carbon 30 front and DH rear rolling on Industry 9 1/1 hubs. For tires, it's Maxxis Assegai 2.5 MaxxGrip Exo+ up front and DHR II 2.4 MaxxTerra Exo+ in the back. Steady as she goes.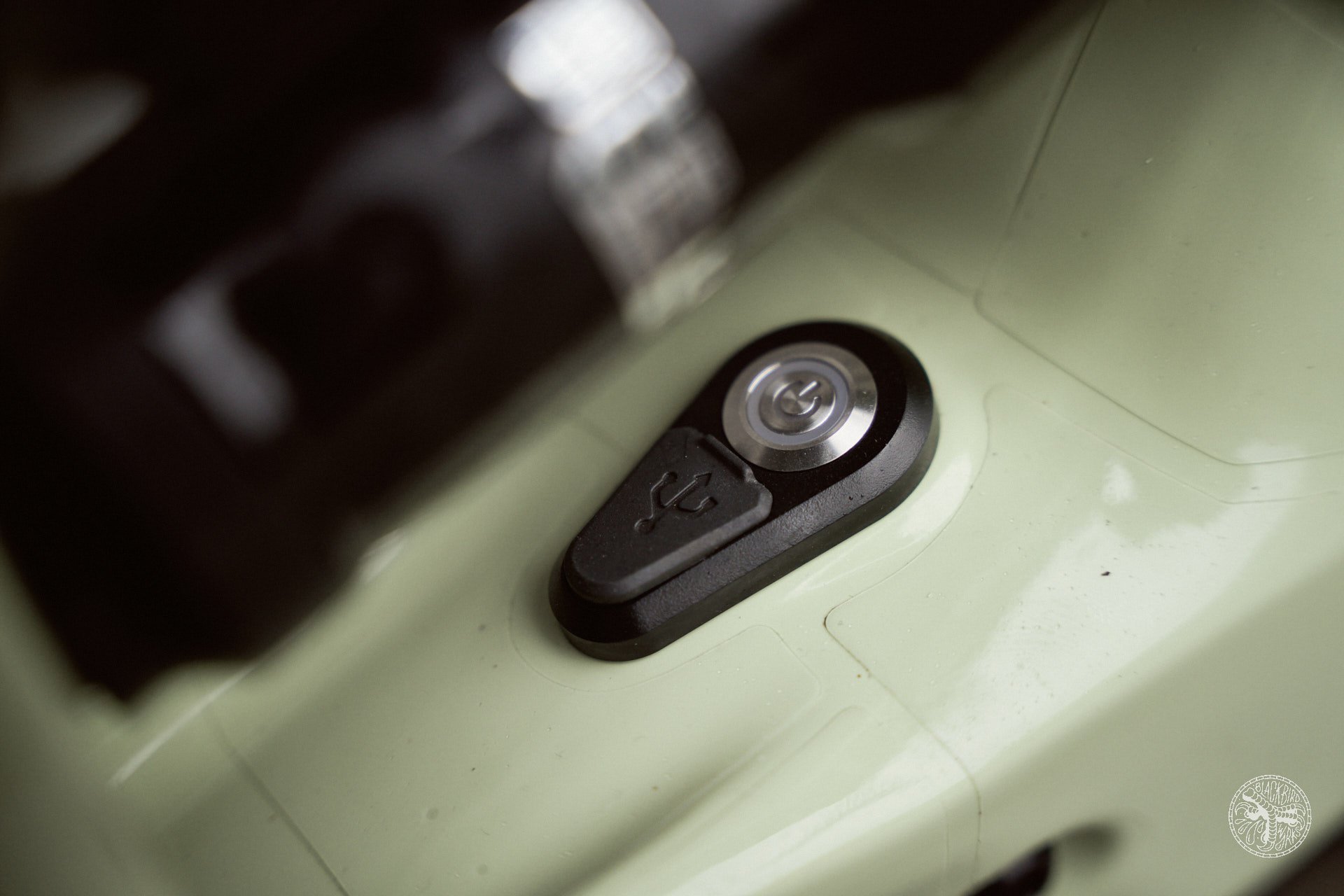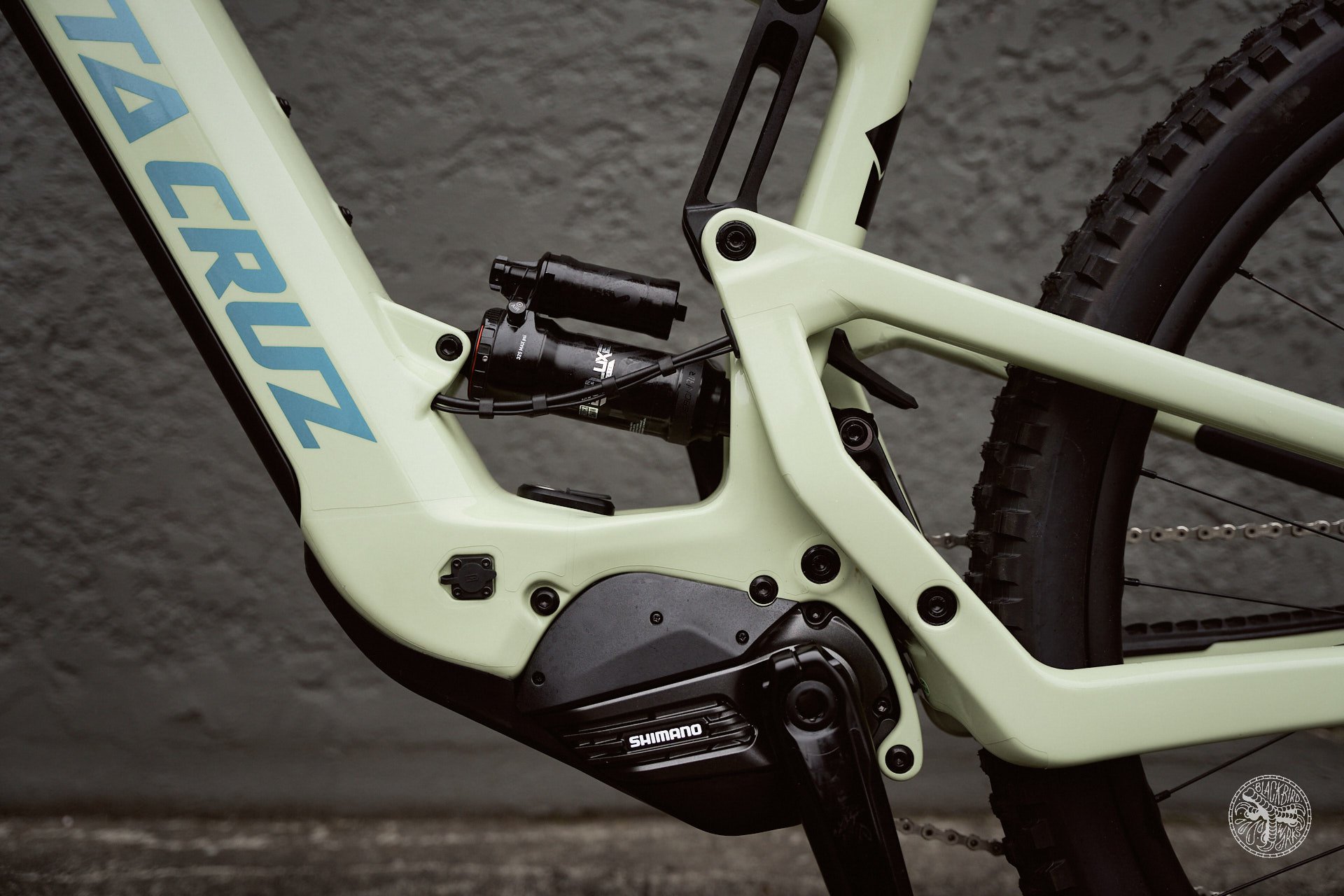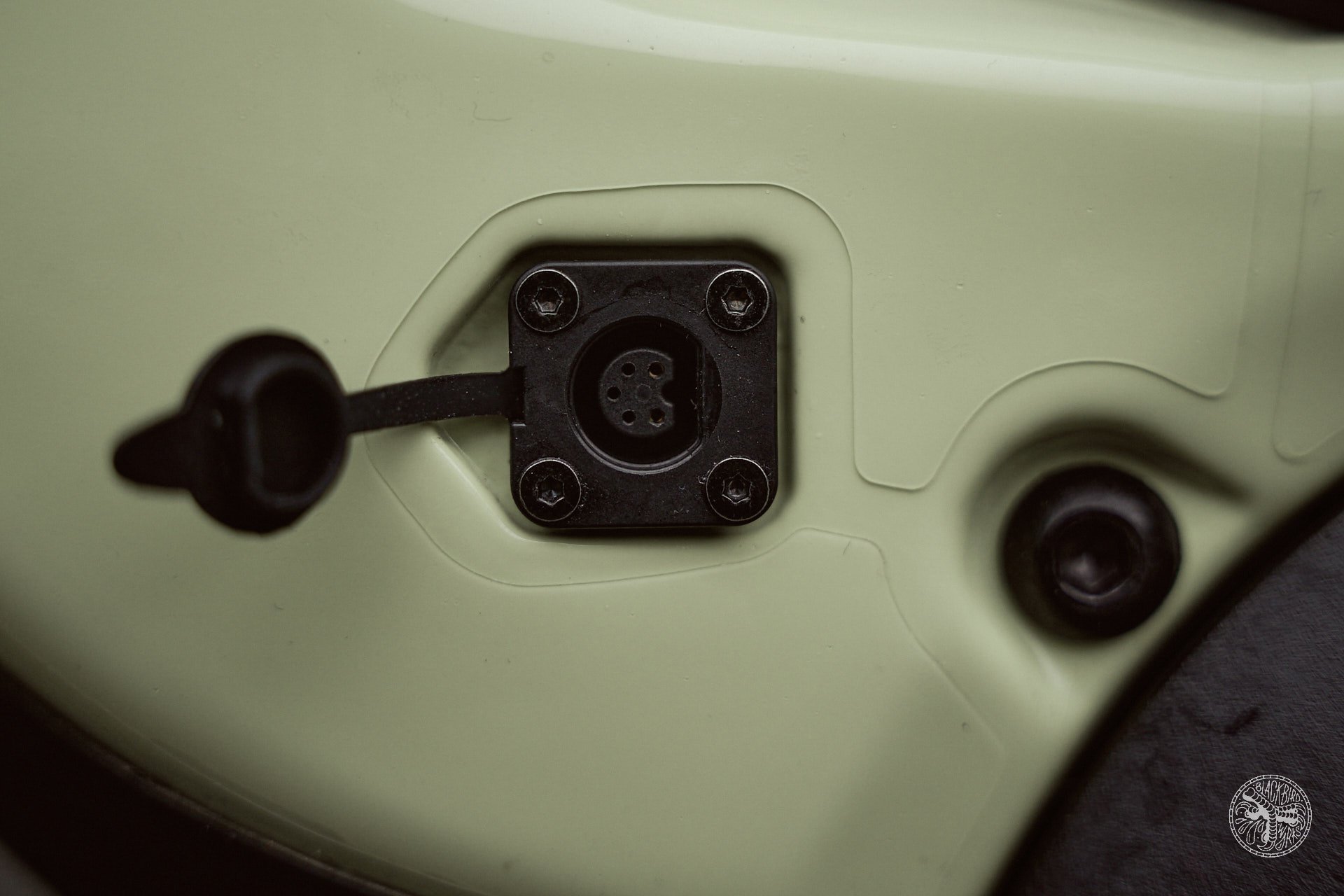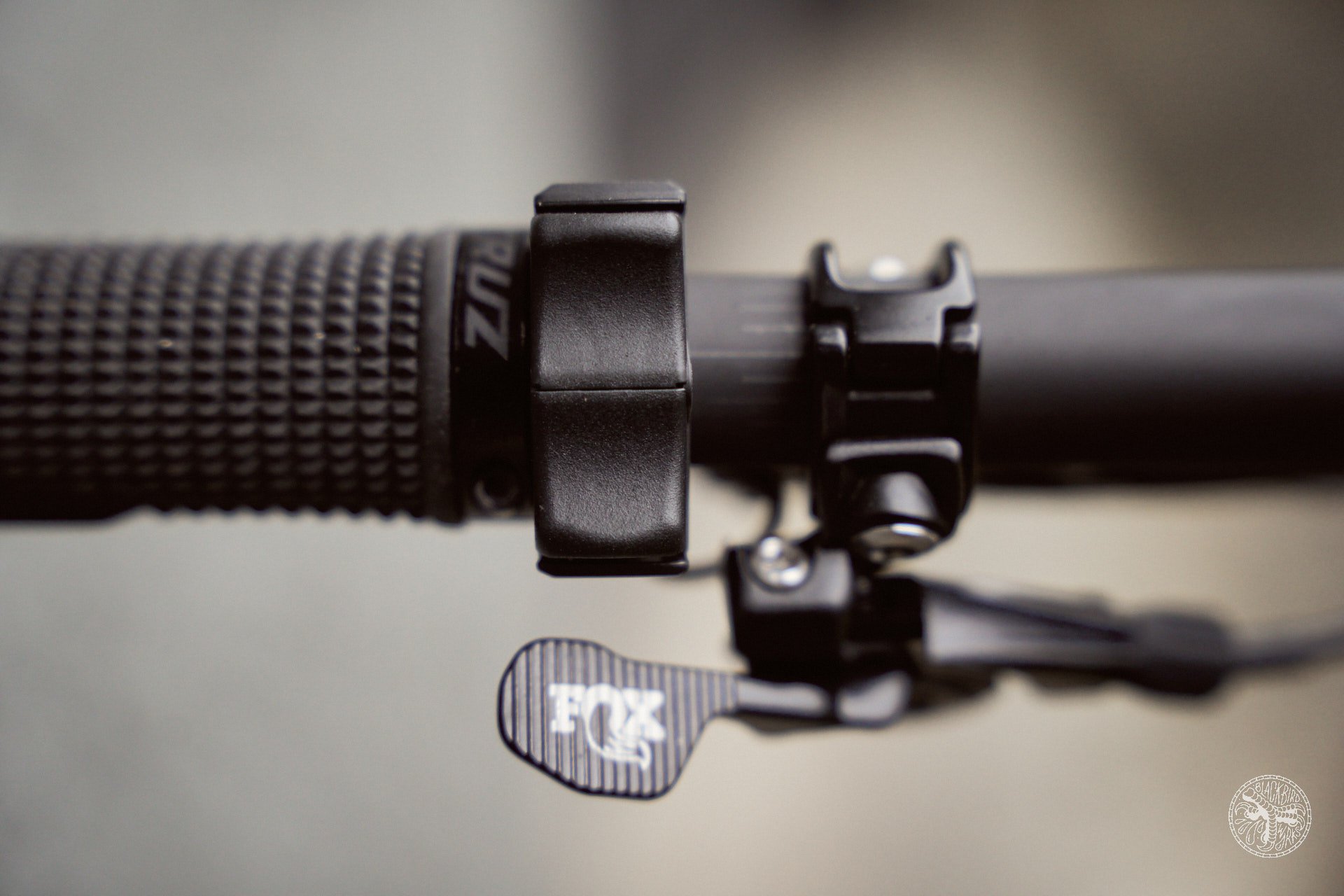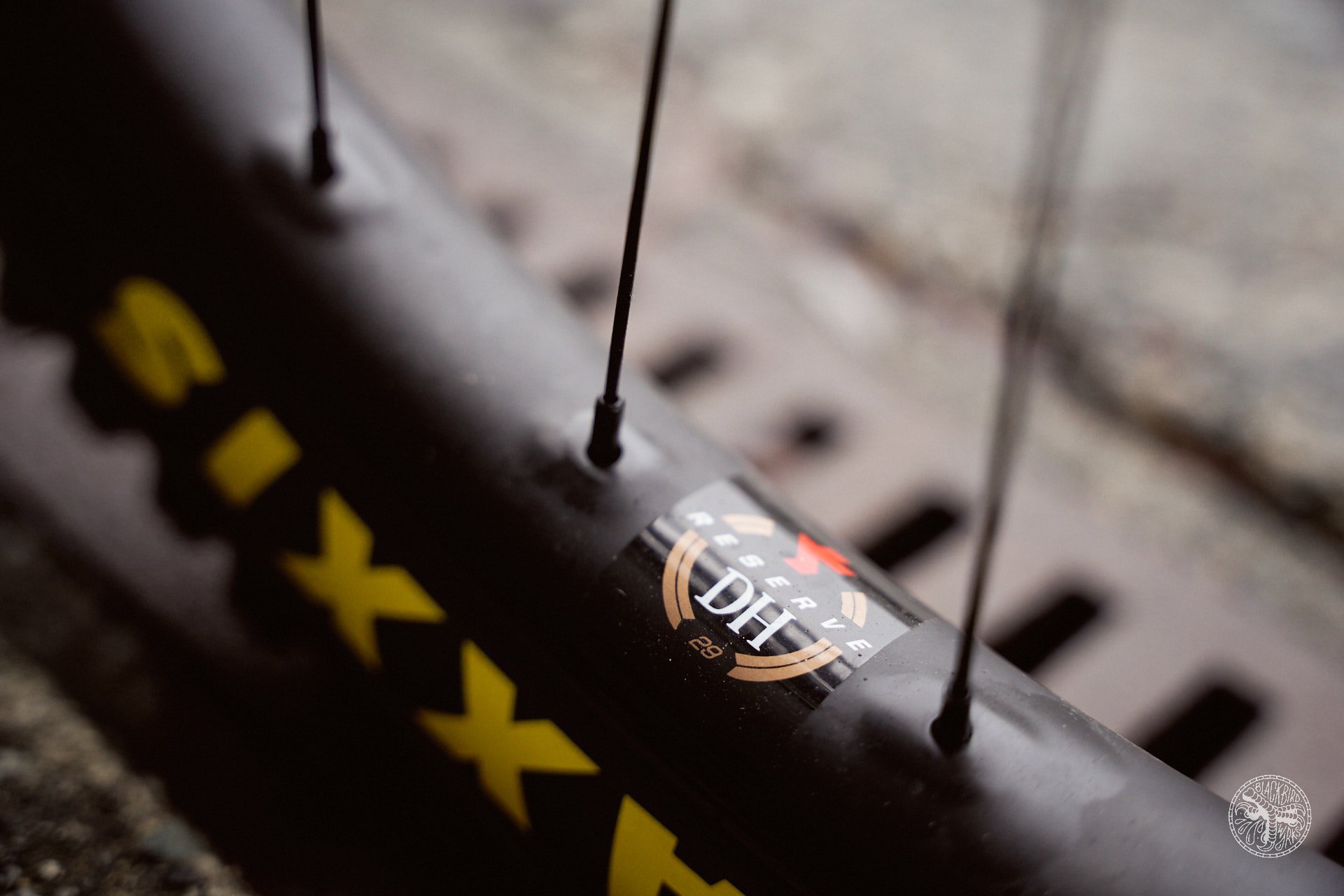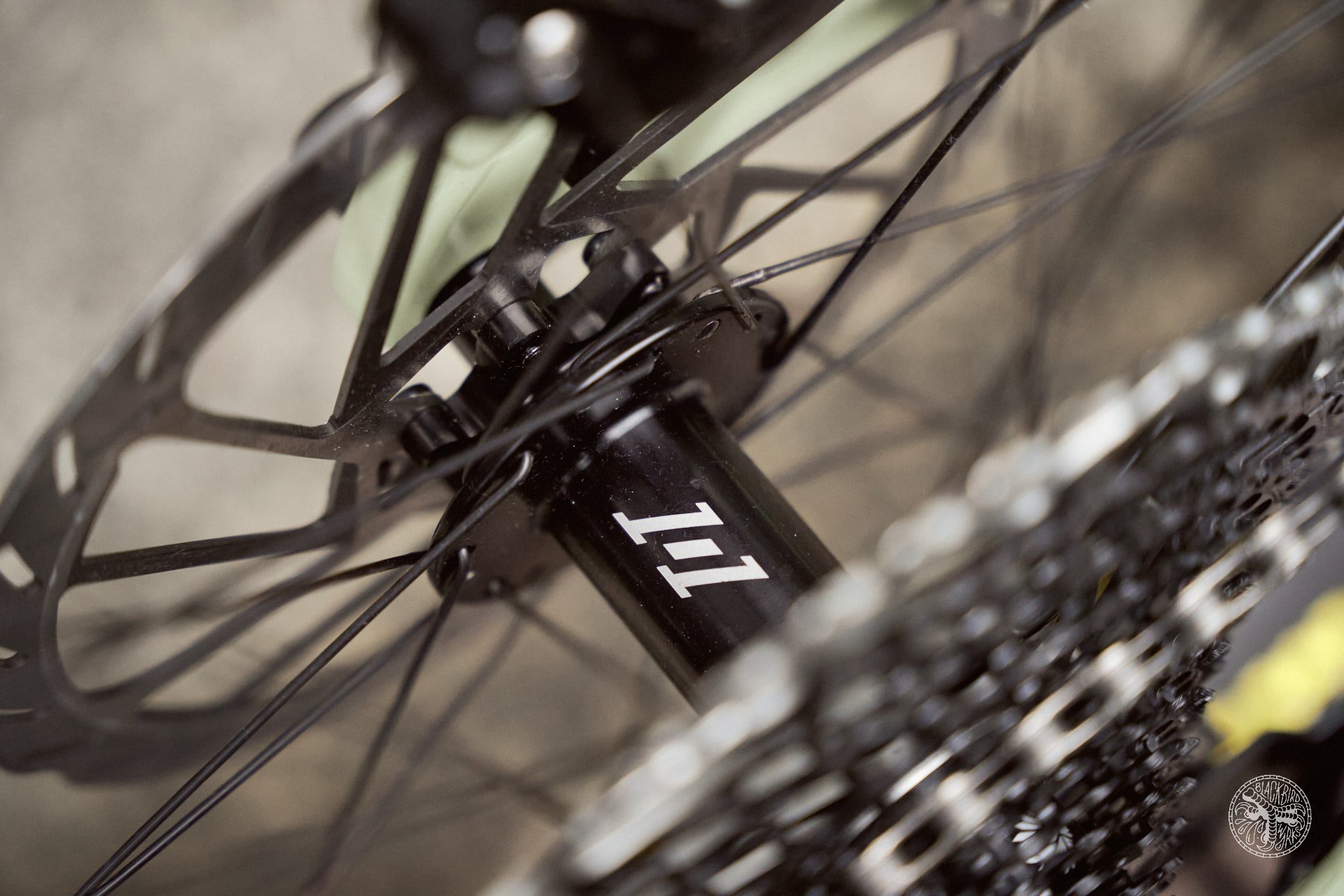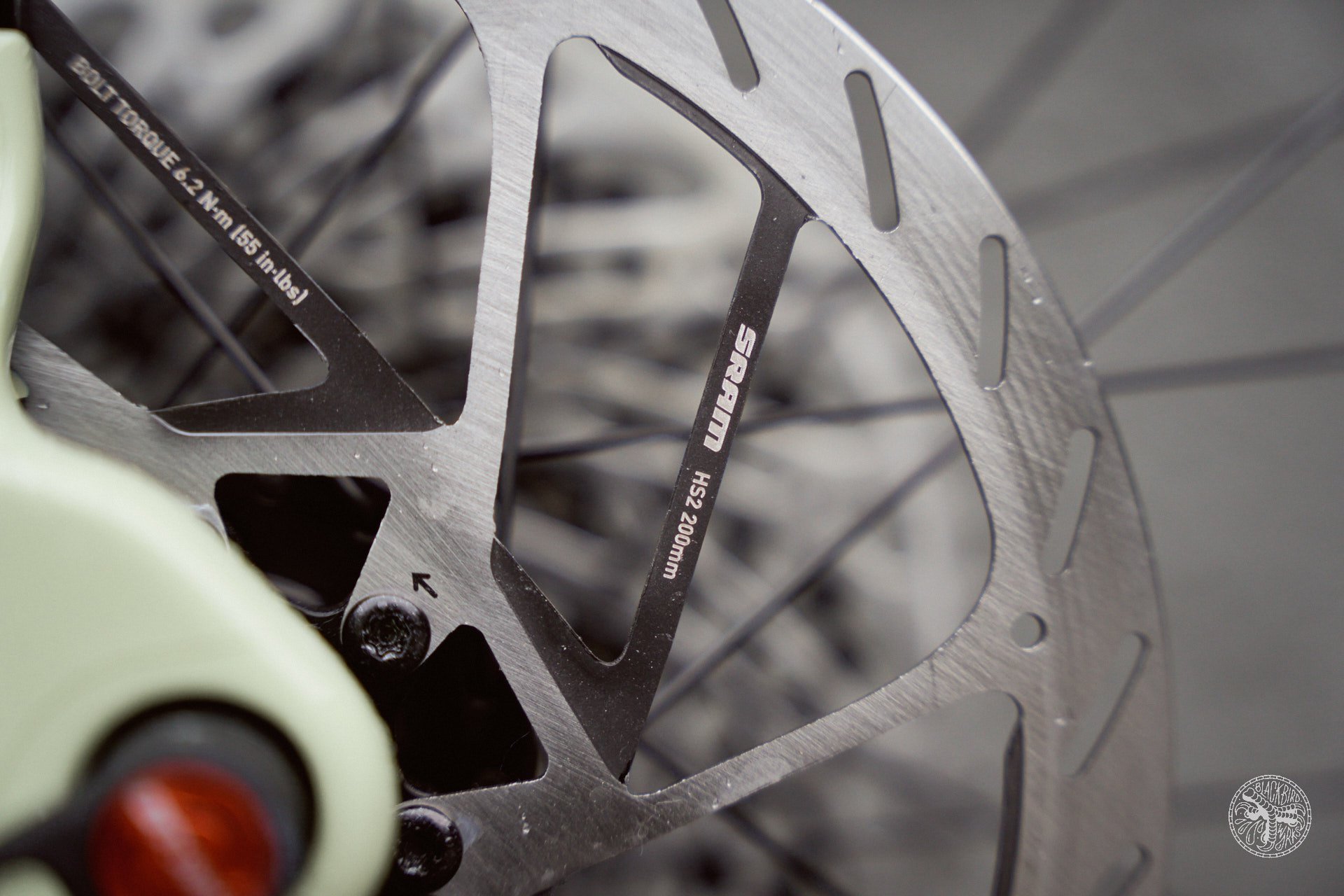 Geometry
This Heckler adds a flip chip that realizes some small differences between Hi and Lo setting, but the bigger change comes in the shock rate: the Low setting causes a more progressive leverage curve which is intended to work in tandem with the slightly more aggressive geometry. It's early days but I can foresee using the chip more than I normally would - I'm usually going to prefer the more progressive curve however being able to tweak the geo slightly to change the Heckler's trail feel depending on where I'm riding may be a welcome option given its long wheelbase. That progressive leverage curve is still very linear in either the low or high setting, as Santa Cruz wanted to balance stout descending with sensitivity while climbing and over small bumps. I'm still playing around with settings and it's too early to call this a review, but I don't feel like I've nailed maximum traction yet, especially while climbing steep sections where traction is hard to find, which is often where you really want to push an e-bike's abilities to help you get up something challenging.
On the geo side, the changes from the last Heckler to this one are small, but somewhat predictable. Since this Heckler is the first to have 29" wheels front and back, you would expect a slightly longer reach (about 5mm), higher stack (14mm), slacker HT angle (about 1 degree) and steeper seat tube (up to 1 degree depending on Hi or Lo setting). Total wheelbase is also longer by about 30mm to the tune of 1297mm on the XL I'm testing. That's a freight train, folks, but the Heckler handles its dimensions very well for reasons we'll get into in the review.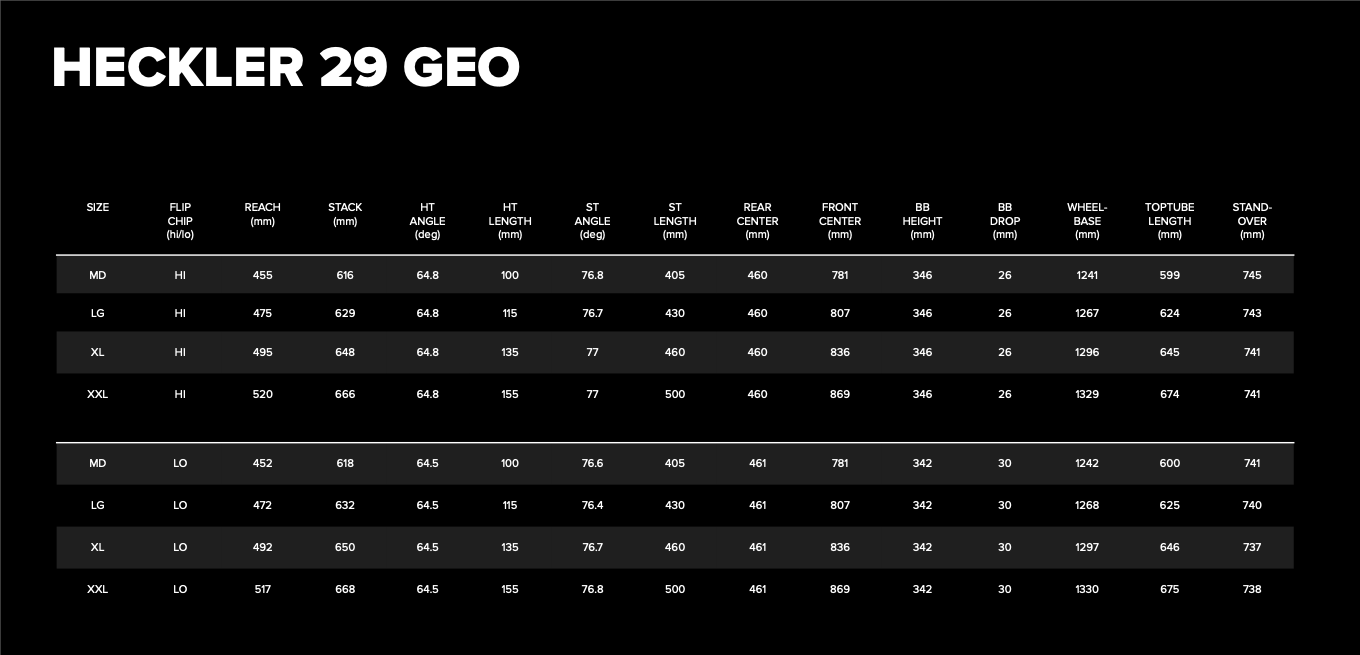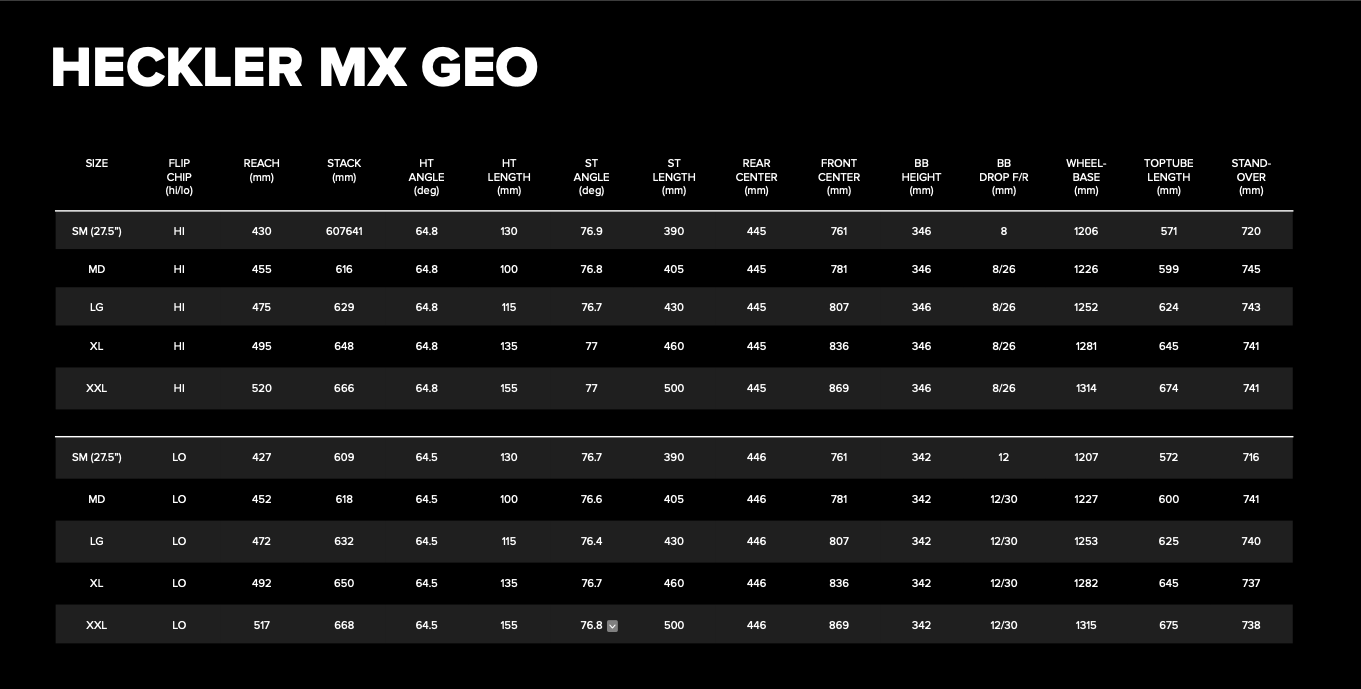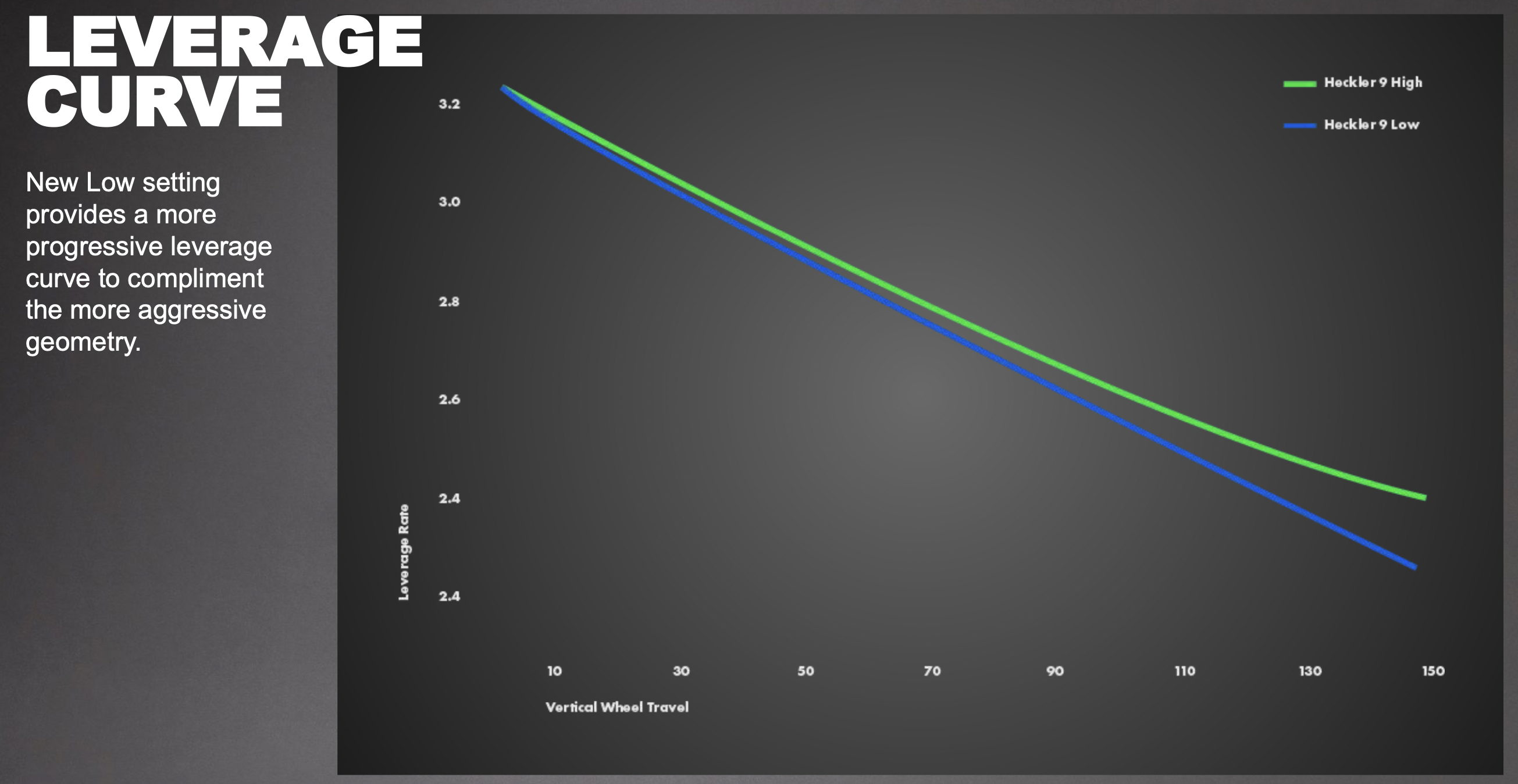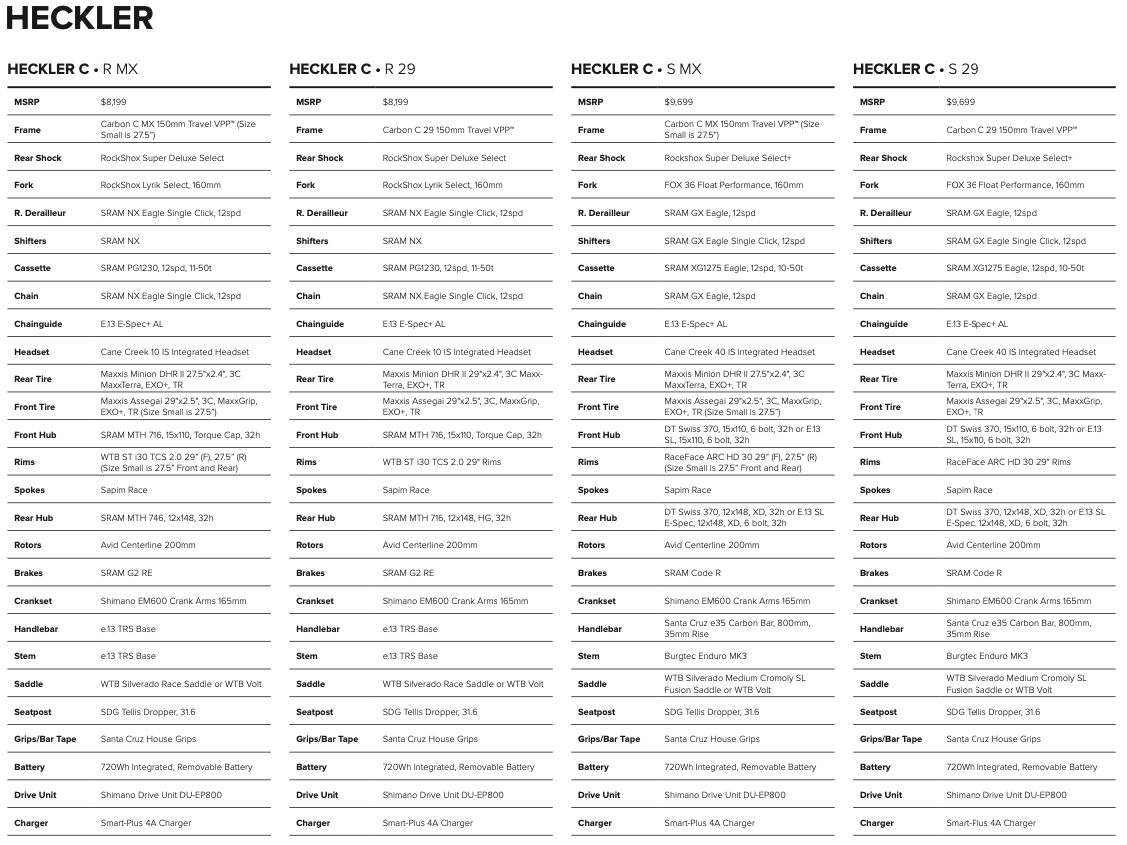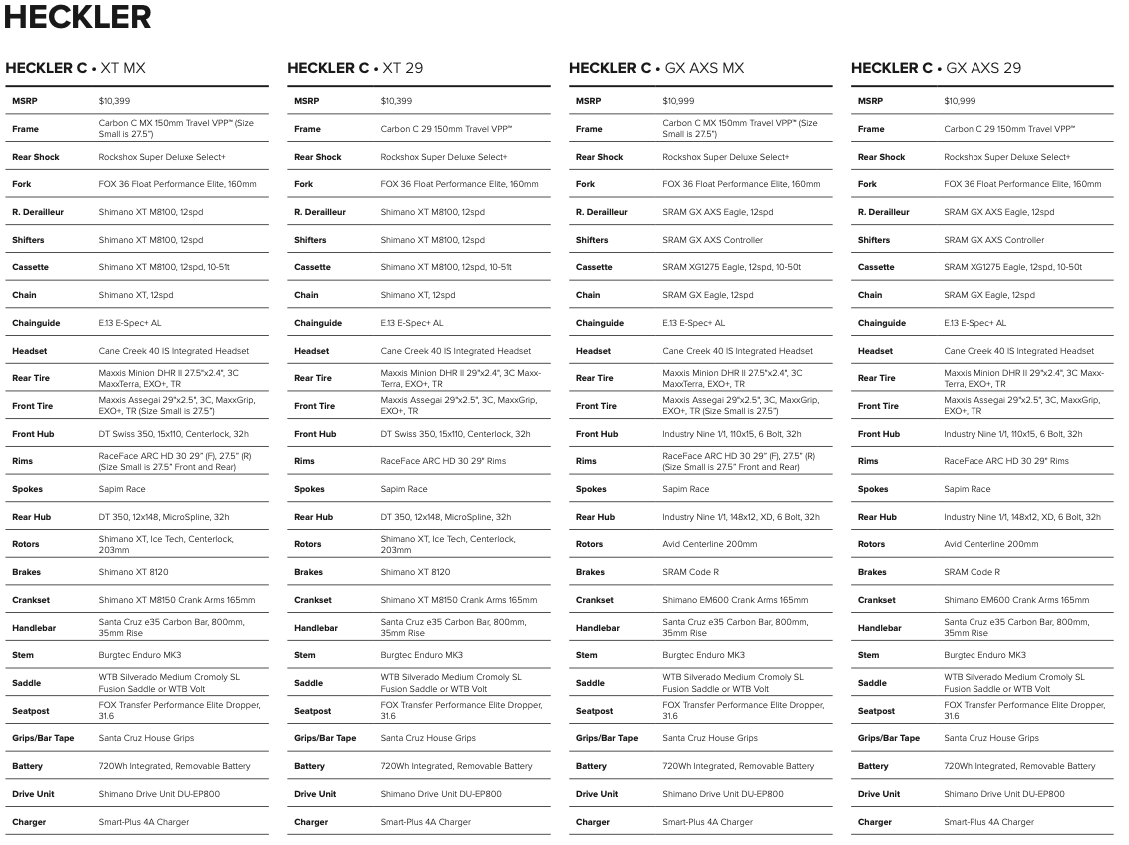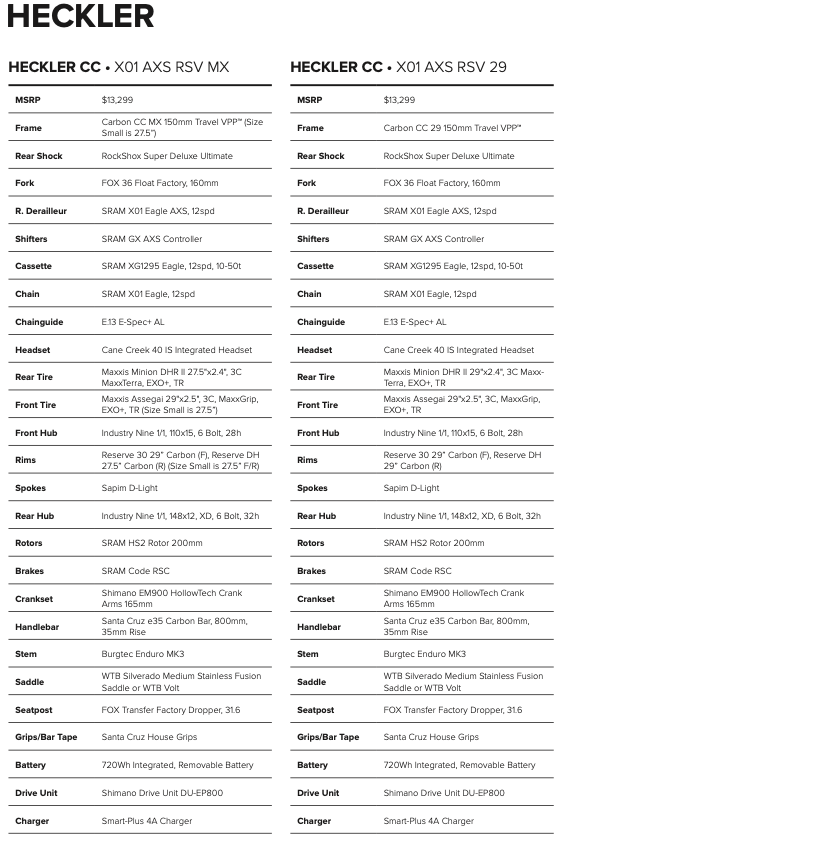 We're going to do something a little bit different with this review. Normally we'll do a first look like this and then follow up with a medium or long term review. But we've had a few internal discussions about the review process and how we might be able to provide a bit more useful information for a would-be buyer, and in the case of e-bikes, there are a few variables that may differ from a regular trail bike. Anecdotally, we think that e-bikes get ridden harder or for longer miles than other bikes in a given amount of time - or both. That means more wear on consumable parts like tires, and chains, as well as service intervals on the suspension and bearings. Andrew covered a similar theme in this piece, which you should check out if you haven't already.
So I'm going to review this bike over a year with updates on a more or less quarterly basis. I'm also going to get it serviced at a local shop and pass along the recommended maintenance costs in labour and parts over the course of the year, as well as the mileage I put on it. Obviously this will be a sample size of one, but it should give a potential buyer for the new Heckler a better idea of what the cost of ownership in year one might realistically be, at least if they plan to use it the same way I do. I'll also report on how everything is performing over a long test period. If you invest this kind of money in any bike - electric or not - you certainly have to understand that the costs don't end when you wheel a new bike out the door.
More info about the new Heckler can be found on Santa Cruz's website.