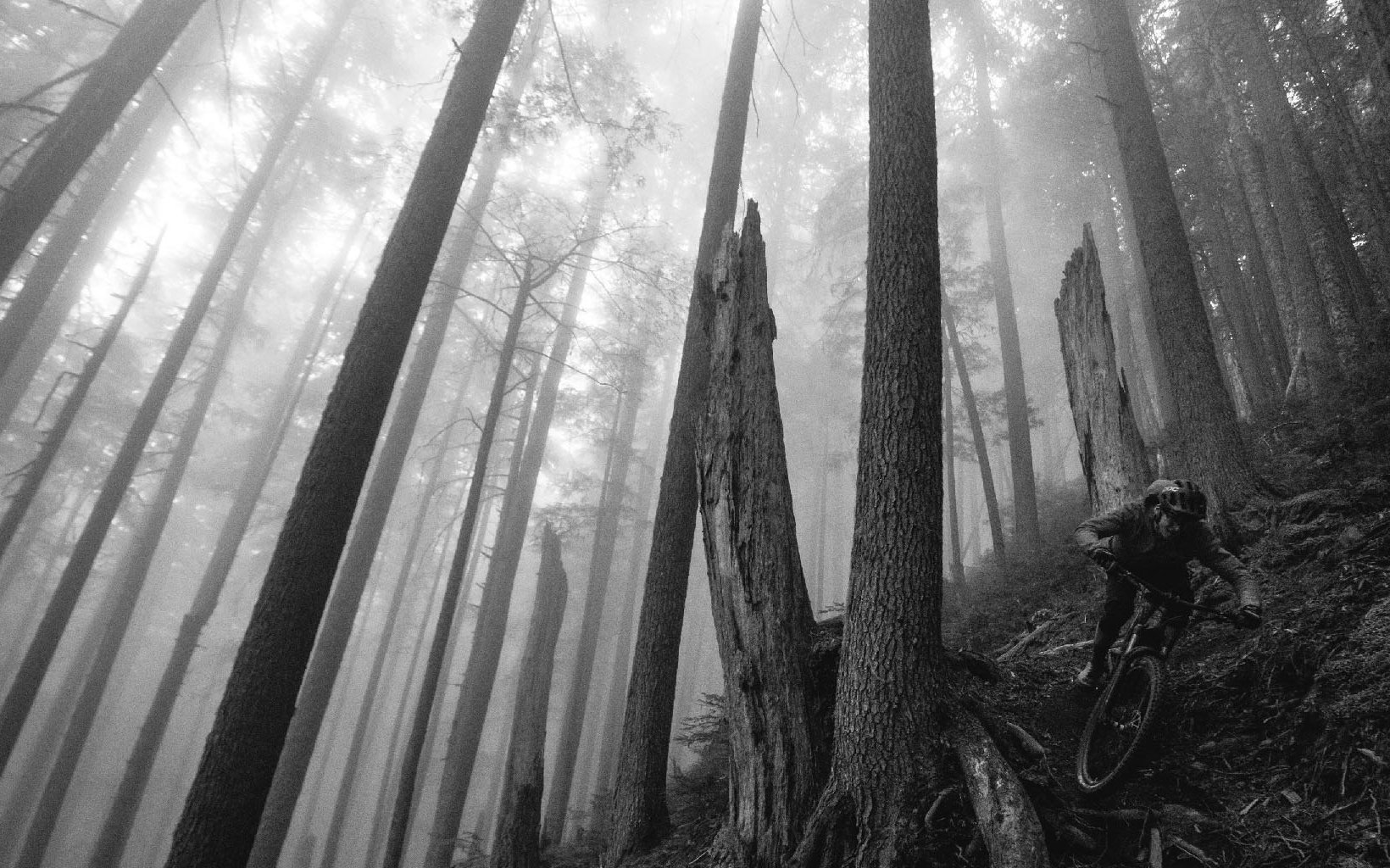 FIRST RIDE REVIEW
Riding the 2021 Santa Cruz Bullit eMTB
I got an invitation from Seb Kemp, before COVID-19 again hit the fan in B.C., to go ride some trails east of Vancouver. An ebike to be exact. Winter was coming and I hadn't left town for quite some time so I welcomed the opportunity to ride bikes and maybe see some new trails in a COVID-safe manner.
Of course Santa Cruz was going to roll out a new eBeast after the well-received and well-executed 27.5-wheeled Heckler, and while I guessed it would be a burlier longer travel machine, I expected it to be a 29er. Instead SC went the Syndicate minus-Minnaar route with mixed wheels. Some object to the name mullet (but the party's in the front!) but I think it's appropriate. Smaller wheels are more fun, rowdy and maneuverable, which sounds like a party to me, while bigger wheels provide control, good roll over, and speed.
Who championed the mixed wheels? The press pack for this bikes states: "After champion puzzler and downhill demon Loris Vergier talked us into a mixed wheel V10 DH sled, it was really just a matter of time before we brought that World Cup mindset to a broader use case."
Mulletted bikes tip into corners more willingly at steeper lean angles and are eager to get on the back wheel. In theory a smaller hoop is also stronger and more rigid while saving a little weight. So what's the downside aside from slightly poorer rolling performance?
It may be that there are diminishing returns for larger riders, which explains Minnaar's dedication to large hoops front and rear. One of my riding buddies swears by the smaller rear wheel set up but when I have tried it back to back on the same bike, I've been happy enough to get back on the 29" rear. I'm just 6' rather than 6'2" like Greg, but I have no doubt that he did enough back to back runs on the mullet to discover which was fastest under him, as evidenced by his short but spectacular World Cup season. Still I saddled up the Bullit with an open mind and eager attitude.
Otherwise there isn't anything too radical about the Bullit. It's got heaps of travel with 170mm on both ends, it's slack up front and the seat angle is steep. It's pretty clear this machine is aimed at aggressive riding on steep and challenging trails, which makes it perfect for our little MTB paradise in southern B.C.
Santa Cruz Bullit Highlights
85 Nm Shimano EP8 Motor
630 Wh Battery
170mm Travel
29/27.5 (MX) Wheels
Maxxis Double Down Rubber
220 and 200mm F/R rotors
38mm Fork Stanchion on all models
Coil Compatible
I'm not sure how to explain it, but I've found setting up the suspension on electrified mountain bikes to be much easier than one that is powered by the beast. If someone weighing 30lbs more than me has been riding an eMTB we've had around, I generally give it a go and it works just fine. I'm not sure if it's the overall weight, or where it's positioned, but unless suspension components are undersprung significantly a wide range of settings and spring rates seem adequate.
That process was even easier with this model of Bullit because it came equipped with a Rock Shox Super Deluxe Coil in the rear, so I just needed to figure out some damping.
The front end was a little trickier. While I've spent a lot of time on the 2019 Fox 36, this as my first time on a 38, and I don't think my knob twisting reached nirvana on day one, and day two was spent entirely on the front wheel because of the steep terrain we were riding, so rebound and compression settings were less critical.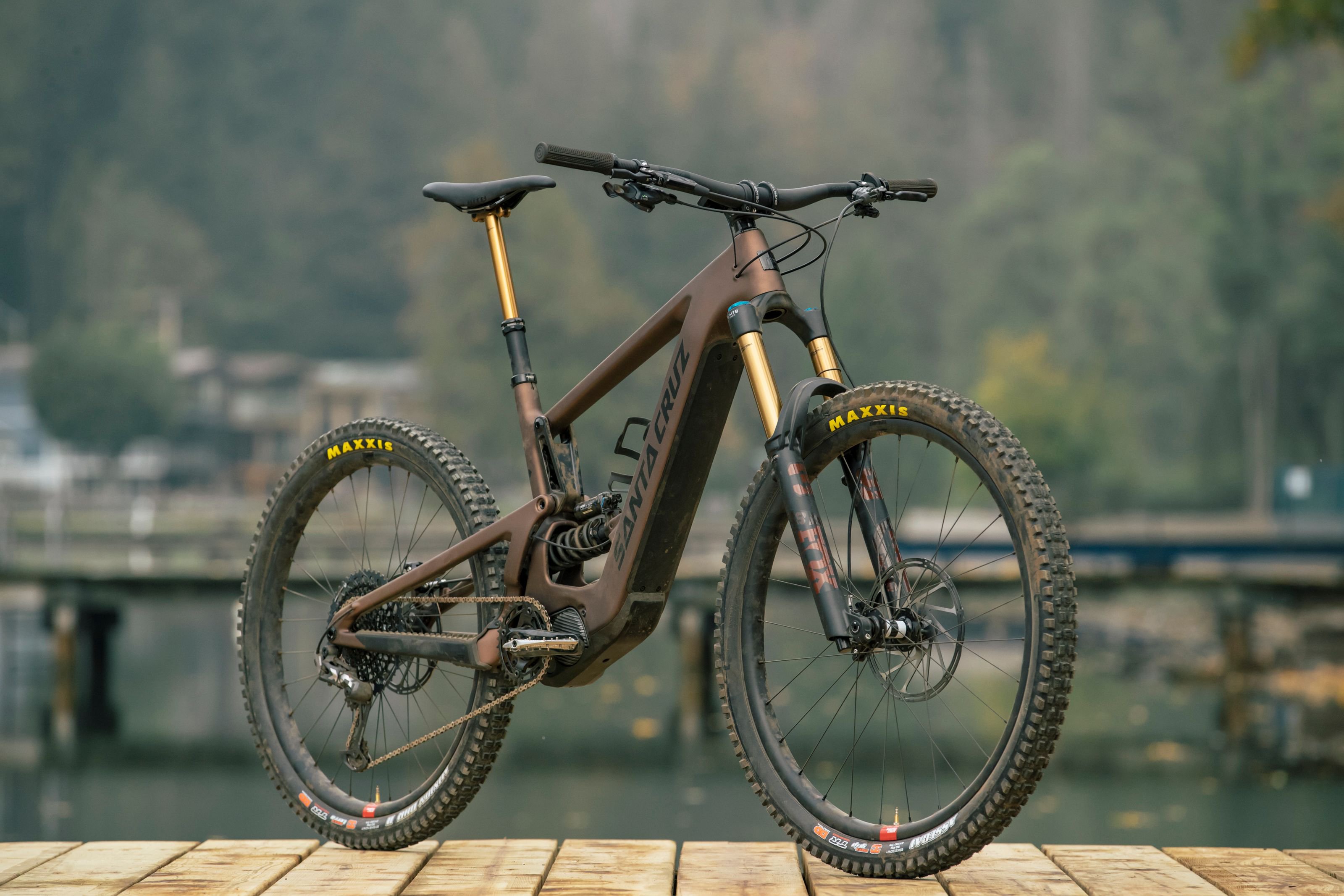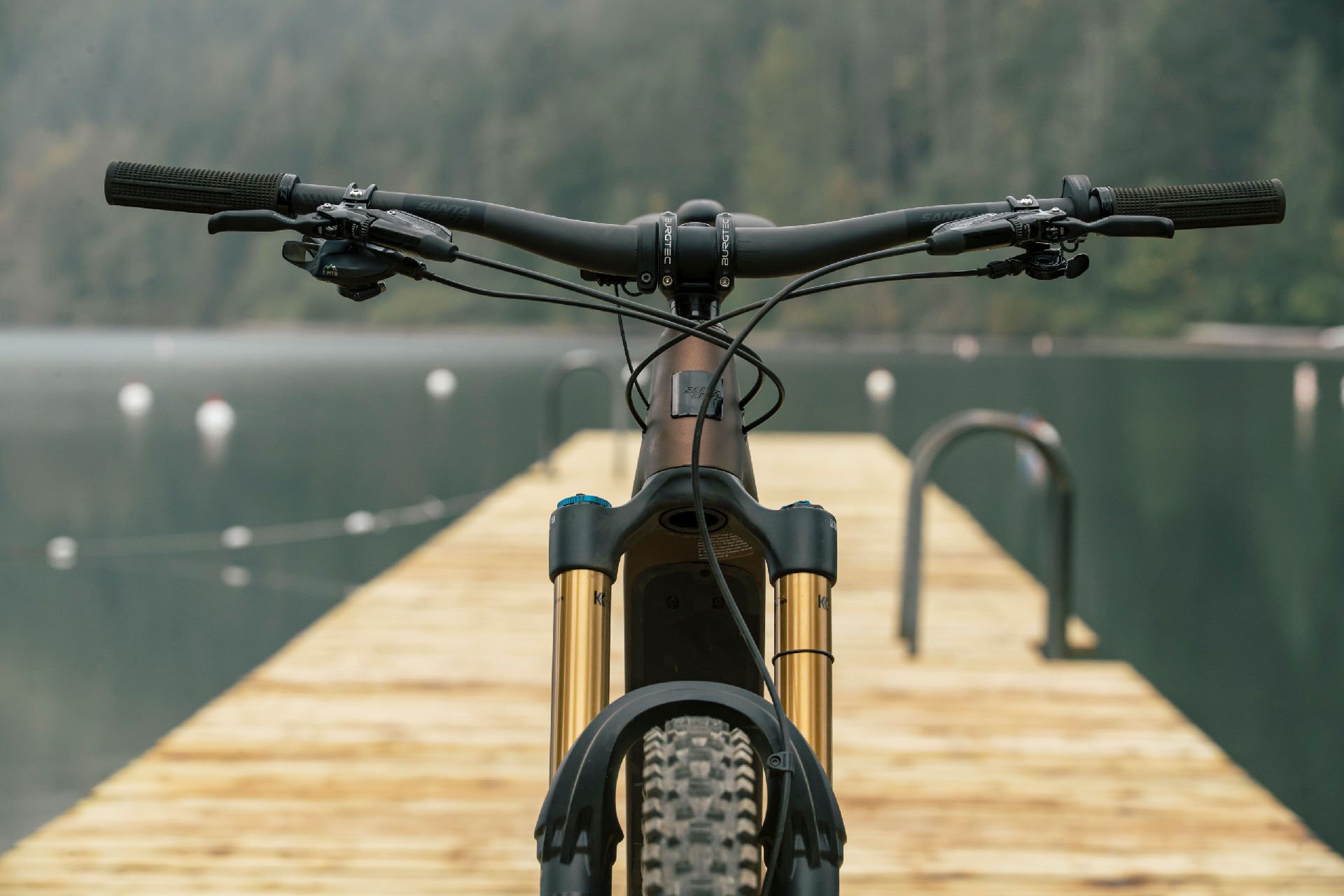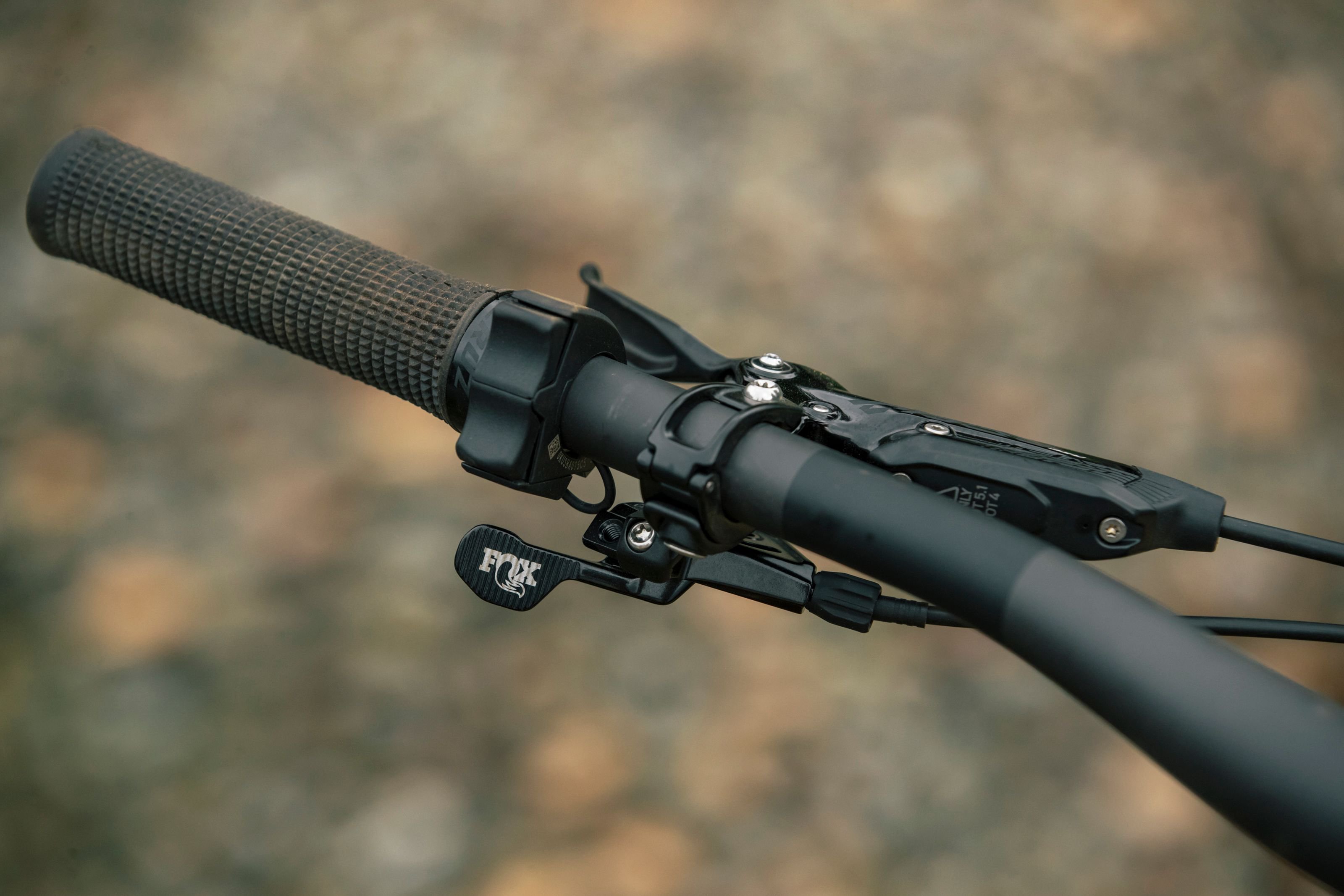 Day one was spent on the stellar trails on Vedder Mountain in Chilliwack B.C. Vedder attracts a lot of shuttlers but we had no need for a lift for our three laps. Like most Santa Cruz bikes I've ridden in the last few years, I was comfortable in relatively short order. The Bullit likes to lean into corners and has excellent stability in obnoxious terrain. What I didn't expect was how comfortable the bike was with quick direction changes in tight circumstances. Maybe I'm not too tall for a mullet?
Shimano's New EP8 Drive System
The other star of the show was the new Shimano EP8 drive system The level of improvement between the previous generation is a reflection of how young this market is. Imagine a bike component losing over 10% of its total weight? Depending on who you ask, the drive dropped between 300 and 380 grams over the 4-year old E8000 version. Either way the new unit weighs 2.6kg, largely thanks to the liberal use of magnesium over aluminum. Shimano tells us the new unit produces 85Nm of torque at its peak, while the previous version maxed out at 70Nm. I can't say this was regularly noticeable but power was ample, and the bike responded better at a less than ideal cadence where the E8000 tends to lug.
The biggest leap forward, again according to Shimano, is a 36% decrease in drag from the system. Apparently this is particularly noticeable when you exceed the legislated top speed of 32 km/h (20 mph) here in North America and have to pedal under your own juice. I didn't have an opportunity to experience this on the technical trails out in the valley but the real bonus here is improved efficiency. Another big difference is the drive's smaller volume, which has been mainly removed from the underside of the unit meaning more clearance and fewer contacts with trail obstacles.
The difference in noise was an interesting one. Shimano E8000 drives tend to have a noticeable whine compared to the EP8. The new engine however has a clunk (sometimes a clack) that is both loud and unnerving. There was some discussion about this being an issue with the free hub inside the drive, but other testers have reported the same sound in response to consecutive hard impacts on the descent.
On Trail
Seb had been preparing us for the second day of our pocket adventure: a climb of almost 4000 vertical feet where he seemed to think we'd need to ration our Watt Hours to make it comfortably to the top. I climbed much of the way in eco mode, more than happy with the level of assist. As we approached the summit I began to dip into trail mode because it was clear the 630Wh battery was going to be easily up to the challenge, and at the top I'd only used 20% of the total. The weather was dank and moody but it wasn't raining so it was just about perfect. Once we arrived at the top and had a snack it was time to check out the trail and loamy goodness was the theme.
Things started off low angle with a few climbs before we reached the real start to the trail, where it tipped down aggressively. After that it was endless steeps, often with abrupt catch berms before brief bench cut segments. The Bullit was well-equipped with SRAM Code RSC brakes paired with a 220 mm rotor up front and a 200 in the rear. Despite the extra mass, I was able to easily rein in momentum on the sustained steeps.
The rubber choice helped in the confidence department as well with a Maxxis Assegai MaxxGrip up front and a DHRII in MaxxTerra in the rear, both with Double Down casings. It was nice to see a little creativity in the spec department with a very svelte but sturdy looking Burgtec Stem. Otherwise there is a lot of Gucci vanilla going on but it all worked great.
I was hoping to get more time on the bike on my local trails before now but it seems COVID put a damper on that, so my data is rather limited. I will say that this is my kind of eMTB. It goes up like a demon with lots of range, thanks to the new motor and the 630Wh battery and it descends with equally sinister intentions. If you are going to get an eMTB, and you live somewhere with challenging riding, it makes sense to get a bike that will handle all of it.
After you watch Loris Vergier get sendy on the new Bullit (below), head over to Santa Cruz Bikes site to check out the Bullit models and spec levels.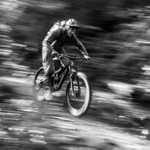 Cam McRae
Height - 6'/183cm (mostly legs)
Weight - 170lbs/77kg
Inseam - 34"/86cm
Ape Index - 0.986
Age - 57
Trail I've been stoked on lately - Boogieman
Bar Width - 760mm
Preferred Reach - 485-500mm (longer with 27.5 wheels than 29)