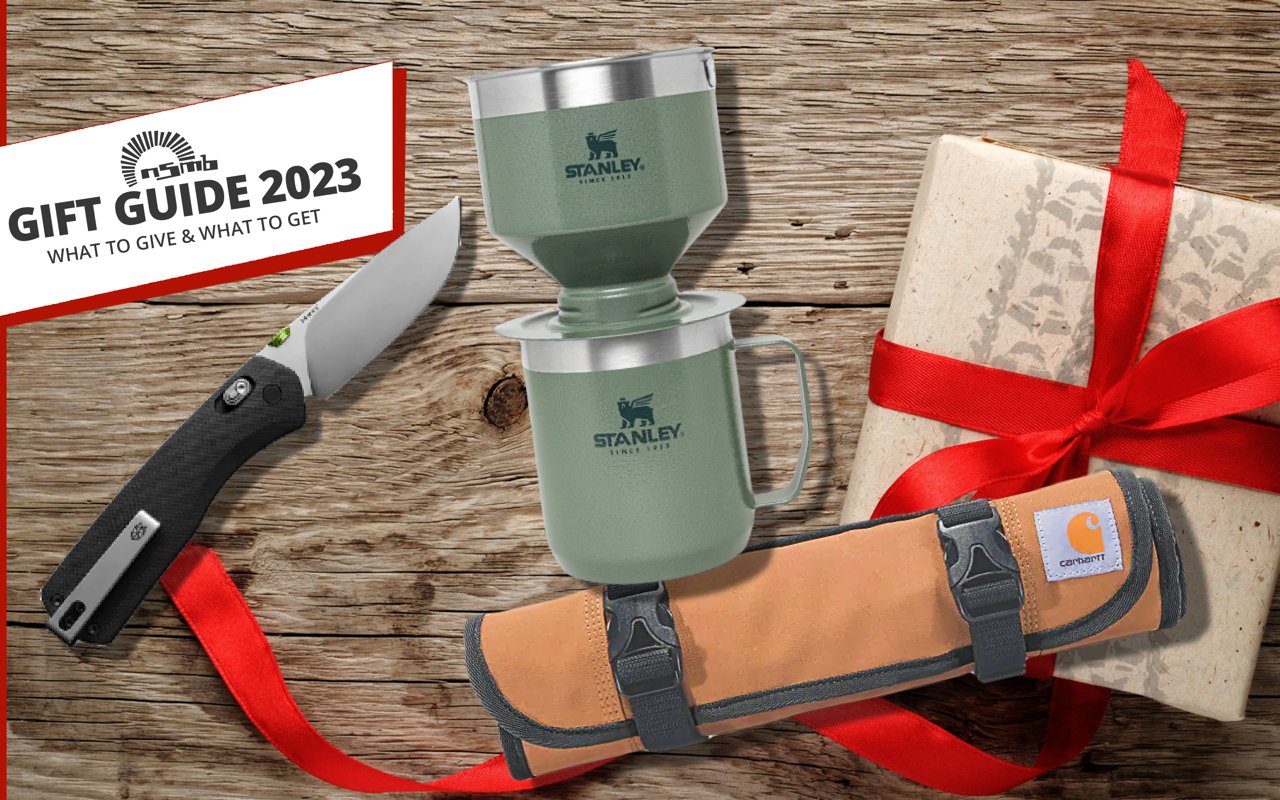 GIVE IT or GET IT
2023 Gift Guide - Week 2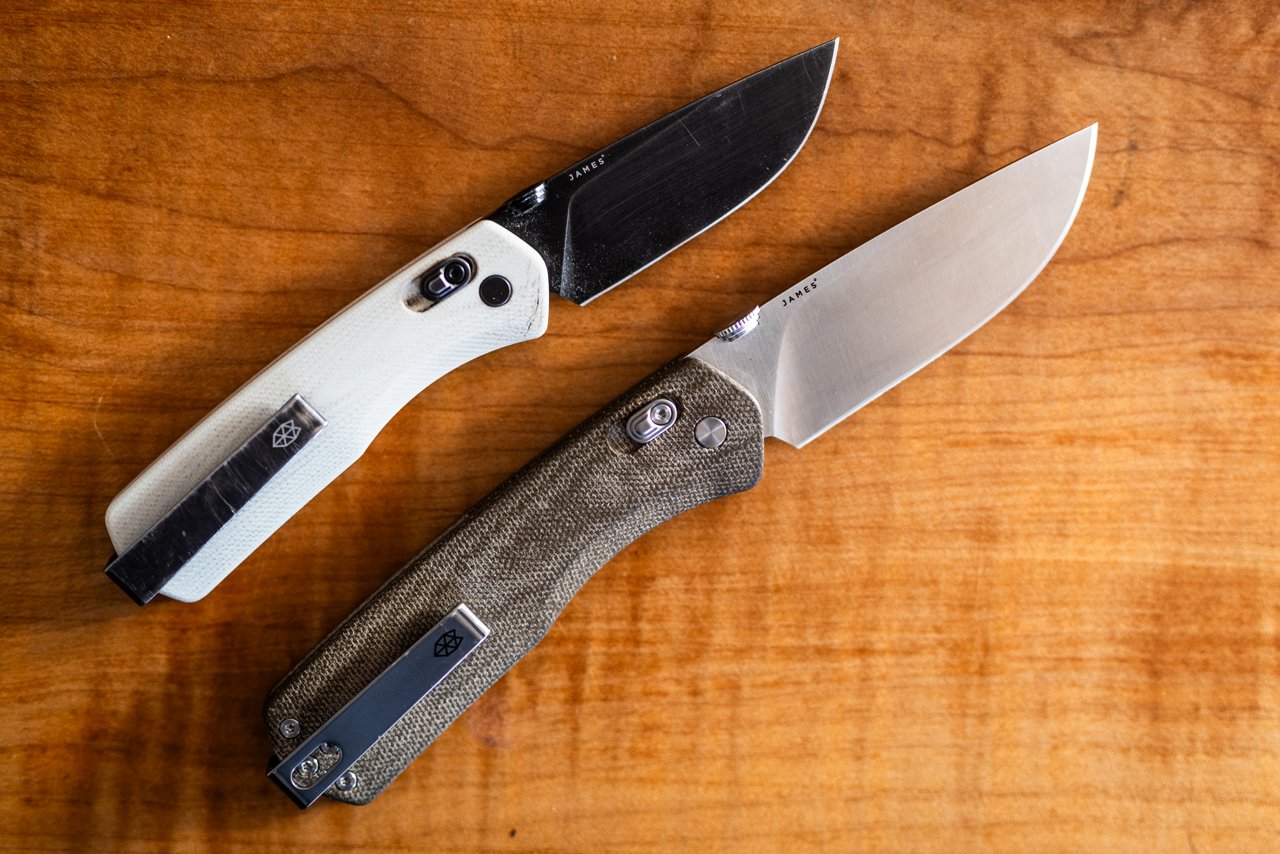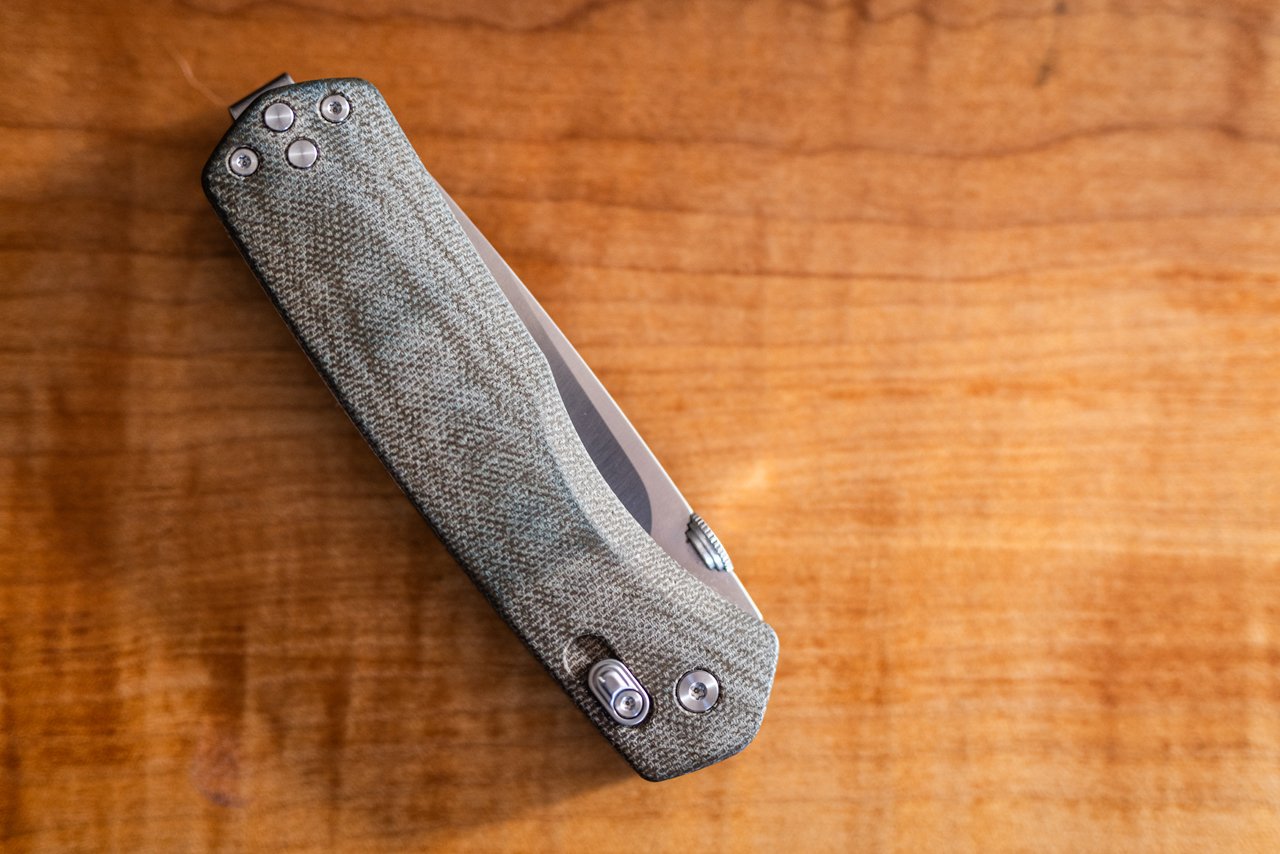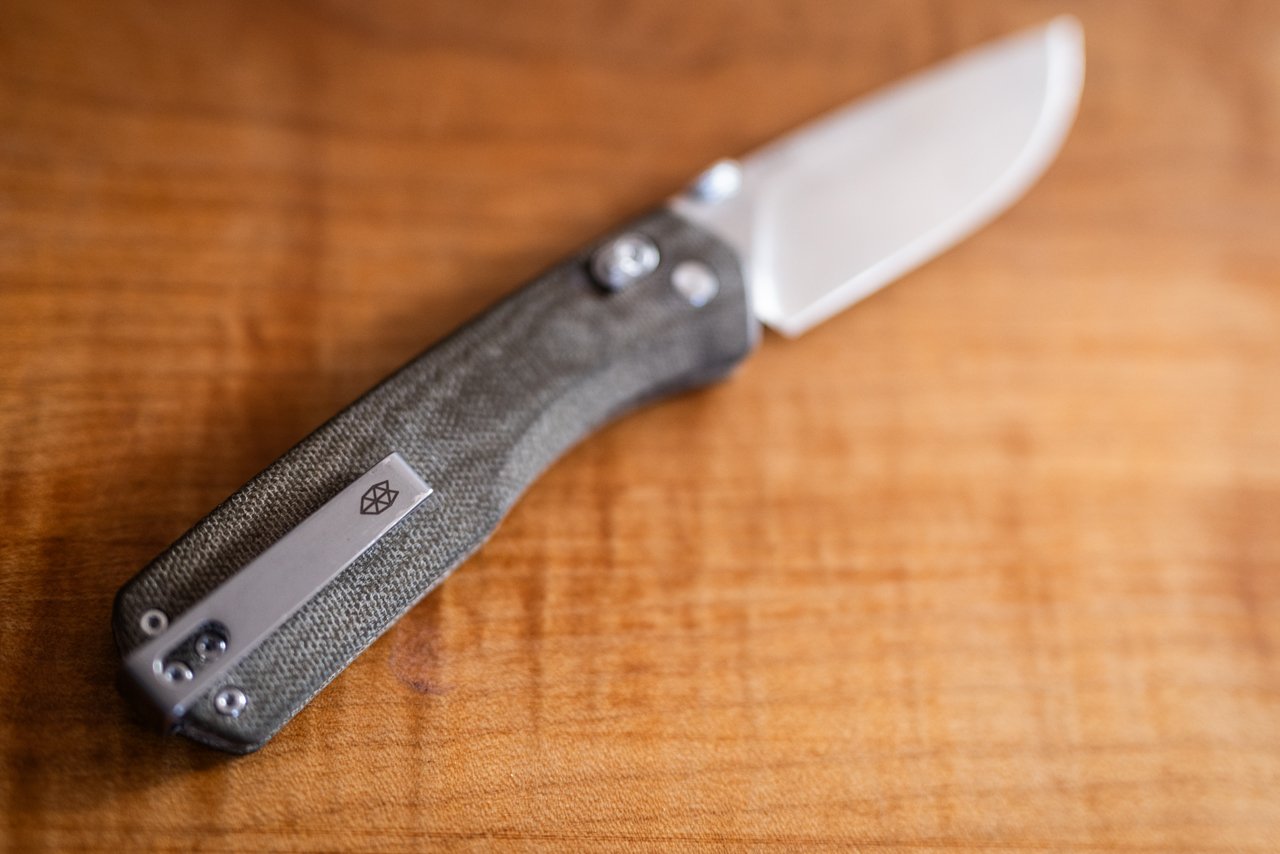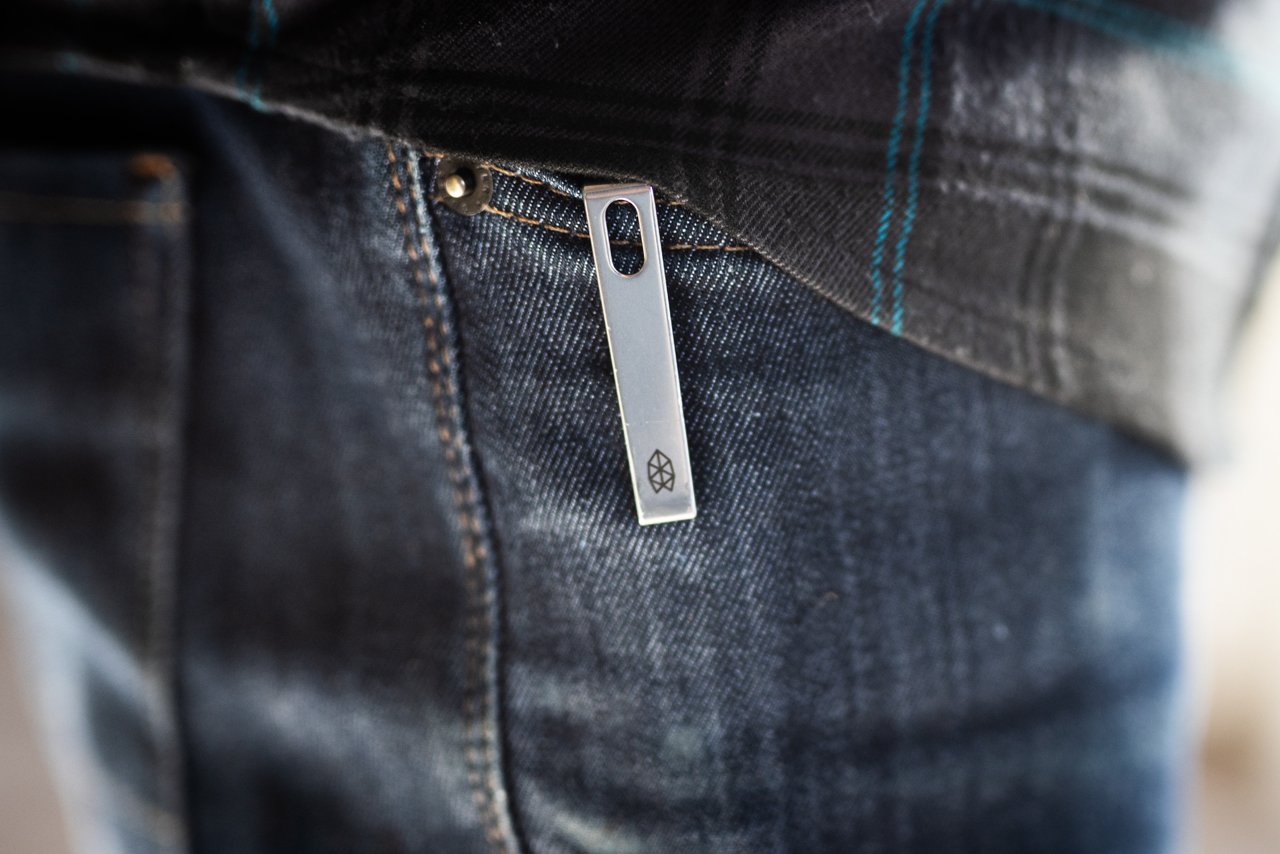 The James Brand Carter XL
By: Pete Roggeman
Knife nerds will tell you that The James Brand is better at marketing than anything else. That you can find more knife for your money. From a utilitarian standpoint, that is true. However, this is a gift guide, and the distinction is important. The best knives 'for the money' can be good-looking, but they're also often very...well, let's use a knife-biz word to sum up their look: tactical. Those of us who don't want to look like soldier wannabes might be interested in something designed from an aesthetics first standpoint. A nice knife makes a special gift, and also a useful one.
Of course, any knife worth its cost must do knifey things like cutting and slicing, and it's got to hold up to a lot of use. I've been carrying a TJB Carter for over two years - every damn day - and it's held up extremely well. I use it to cut zip ties, and to open and break down boxes. I use it out in the yard to cut open bags of soil or to shave wood for kindling. I've used it to cut bread, slice gouda, and spread peanut butter while out hiking or riding (and yes, I carry it riding most of the time). I have pulled it out of my pocket before and used it as a steak knife. Lots of use, lots of sharpening, still does what knives are supposed to do. There are knives that cost less that also do those things, but most of them don't look this good, nor do they come in a nice wooden box, with a felt slip in case you want to carry it in a pocket with other sharp, hard objects. It's a great gift knife for a special occasion kind of gift.
The James Brand recently released the Carter XL and I was curious about whether it was a better blade for my purposes or whether the smaller, OG size was preferable. Both have the same slide-lock mechanism, G10 or Micarta scale options, deep-carry, reversible clip, and drop point blade. But the regular Carter has a blade length of 2.8" (7.0 cm) and overall length of 6.5" (16.7 cm) whereas the Carter XL's blade measures 3.3" (8.4 cm) with a total length of 7.8" (19.8 cm). My older, well-used Carter has G10 scales, which grip well and have weathered nicely, but I love the cloth-like feeling of the Micarta scales which came on the Carter XL more as time goes on. Size-wise, the smaller Carter does everything I need, although both sizes disappear nicely in a front pants pocket. Buy the smaller one for EDC unless you work outside or spend a lot of time camping or in the bush, in which case I think the Carter XL's extra size will serve you better.
The James Brand Carter & Carter XL - from 179 CAD / 139 USD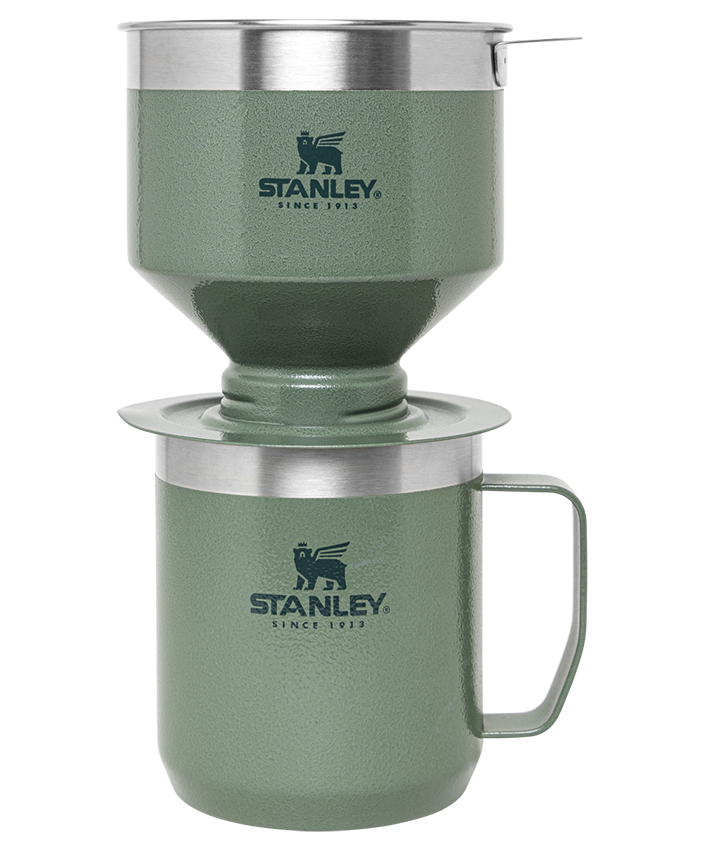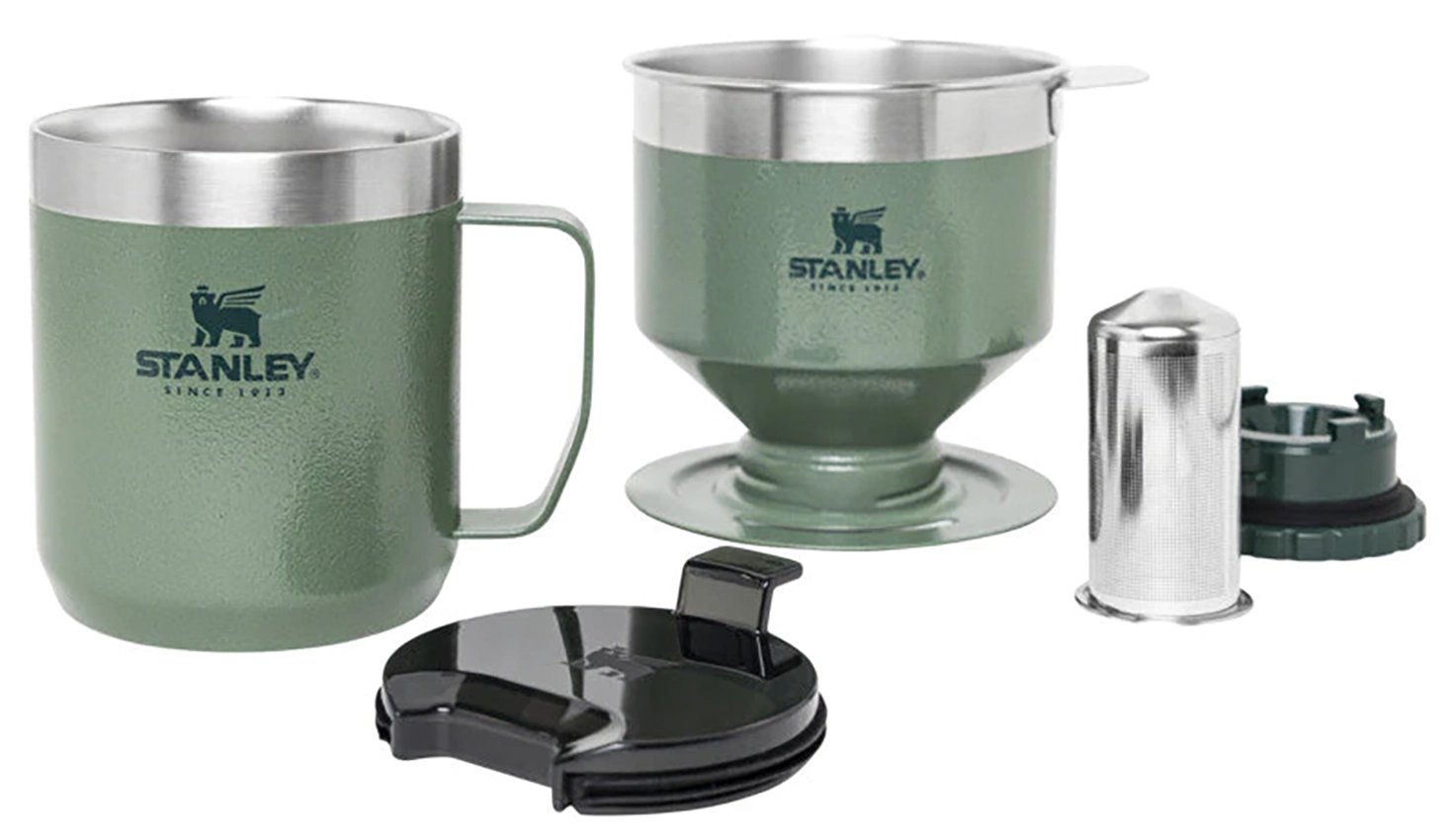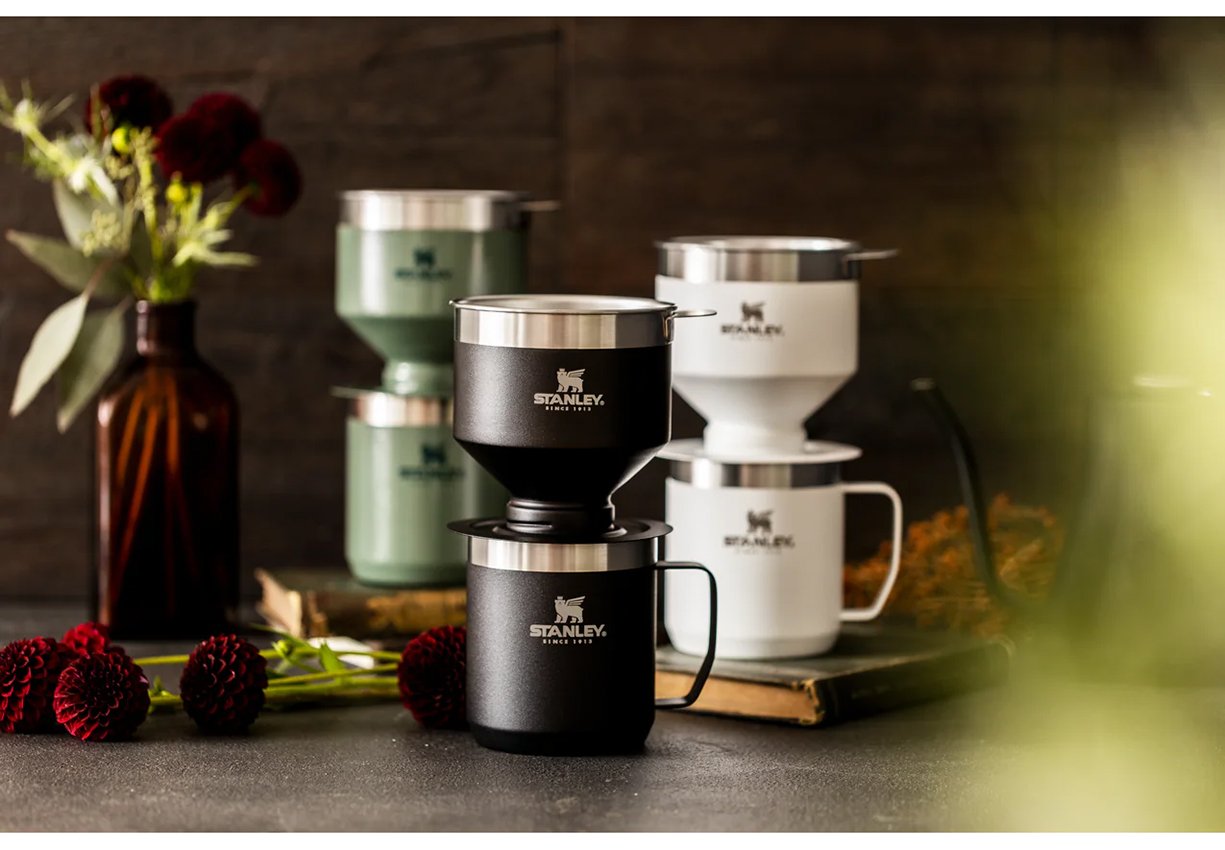 Stanley Classic Perfect-Brew Pour Over Set
By: Pete Roggeman
There are lots of ways to make coffee at home or on the go, but in my opinion, the pour over is still the tastiest. This stainless-steel coffee making setup from Stanley includes a stainless steel filter and a matching Camp Mug. No paper filters needed. I haven't used one yet, but have one on the way, and think it's a great gift for the camper, traveler, or for the cabin.
This is a gift guide, which by its nature is an exercise in capitalism and consumerism, so the risk of hypocrisy lingers like a rain cloud over Deep Cove. However, when you do need to buy something new, the best choice is the one that's built to last. One of the reasons for Stanley's enduring success is that their stuff is built to last - who doesn't have memories of hammertone green thermoses and lunchboxes? Stanley backs up their products with their Built For Life Lifetime Warranty.
Like a lot of brands, Stanley has a sustainability page on their website. I clicked on theirs and hunted around a bit, and was pleased to see they've published Impact Reports dating back to 2019 and have instituted policies and goals aimed at being better corporate citizens including the eradication of one of my pet peeves - poly bags - in 2021. I'll just leave a link so you can read more for yourself: sustainability at Stanley.
Stanley Classic Perfect-Brew Pour Over Set: 59 CAD (currently 44.25) / 45 USD (currently 33.75)
Mission Workshop Jersey and Shorts
By: Tim Coleman
It's been a couple months since I received the shorts and jersey from Mission Workshop. At $225 for the jersey and $285 for the shorts they're expensive pieces of kit, and I initially doubted if they'd be worth the money. I wrote about them back in August, and since then they've continued to impress. It's been my favourite riding kit since getting them, and been riding in them 3-4 days a week since. With a ton of use in a variety of conditions, both the shorts and jersey look as good as new. Even after 3-4 rides the jersey doesn't stink. So if you're looking to spoil someone with a jersey or shorts they're going to love wearing, I highly recommend the Mission Workshop Pro Tech Tee and Traverse Shorts.
Mission Workshop Pro Tech Tee: $225
Mission Workshop Traverse Short: $285
Trek & Bontrager Ion Pro RT Light
By: Andrew Major
The only things that have changed about Trek's self-contained Ion Pro RT front light since it was released in 2018 are the branding and the price. What started life as the Bontrager Ion Pro RT five falls ago has very recently been rebranded the Trek Ion Pro RT. The price has also increased from 100 USD to 140 USD, unless you're happy to grab one of the remaining Bontrager-branded units, in which case it will run you 125 USD. Either way, it's an excellent value.
The light's colour works well on dank, dark, dreary forest adventures and the high setting's 1300 lumen output for 1.5 hours is still impressive for the size of the packaging. Also, the first unit I reviewed is still going strong after five years of action twice a week for 5-6 months of the year mountain biking in all weather. In addition to the few examples that The Clairebarian and I own, I recommend these lights regularly with zero negative feedback to date. Great in the pack for when n afternoon adventure unexpectantly becomes an after-dark adventure and also a nice relatively affordable option for night riding in general.
Expectations-wise, you're probably not going to keep up to Brett Tippie riding big bikes down DH trails in the middle of the night. For that sort of eventide Enduro, I'd suggest NiteRider's Pro systems. But a pair of Ion Pro RT lights, and good light management, are bright enough to tackle all sorts of janky North Shore classics and the resilience and durability of the simple self-contained setup are my go-to.
Current Trek Ion Pro RT front light. 185 CAD / 140 USD
Discounted Bontrager Ion Pro RT front light. 165 CAD / 125 USD
Highly recommended GoPro-mount for helmet-mount attachment. 13 CAD / 10 USD
9Point8 Digit 2.0 Remote
By: Andrew Major
It's long, it's strong, it's stiff, and it's CanCon (Canadian content). Don't be surprised that the Digit 2.0 dropper post remote looks similar to the beefed-up, and also excellent, Wolf Tooth ReMote Pro. 9Point8 manufactures it under an agreement with the Minnesota-based component company.
There are plenty of great options for dropper remotes on the market these days, but a lot of bikes still ship with options that range from loathsome to middling. A nice remote can significantly improve the feel and function of a budget-friendlier dropper post the same way a shifter upgrade has an outsized effect on a lower-level drivetrain.
The Digit 2.0 Remote lever slots into the body eliminating up-down play and the whole system spins beautifully on a sealed cartridge bearing. I'd highly recommend it either as a partner for 9Point8's own Fall Line dropper post or with any other post.
The 9Point8 Digit 2.0 Dropper Remote is 97 CAD / 69 USD in a range of mounting options.
Carhartt 18 Pocket Utility Roll
By: Deniz Merdano
The Carhartt 18-pocket Utility Roll is the perfect example of timely targeted ads doing their magic on me. Right place, the right algorithm and I was presented with an amazon link to this $30 canvas roll. Is it perfect? Heck no. Is it cheap? Damn straight! Sure, you can go to the thrift store and get yourself some size 42 jeans and chop and sew them into a sweet tool roll (I just might do that) but this Carhartt unit has served me well the past few years.
I went through a few combinations of tools and arrangements but at the end it doesn't really matter. It gets rolled up and tossed into the car or van for road trips alongside an old briefcase that contains tackle boxes full of spares and parts. It really is the best way to make repairs on the go. I actually leave it on top of my Mastercraft tool bench at home - rolled open - and use it constantly. It's durable, cheap, and it owes me nothing. Sure, there are nicer ones out there like these fancy ones from Evoc but I like my cheap Carhartt and will pass it on to someone or forget it somewhere when I am done with it.
Two pockets on the end keep some less used tools like the Shimano bleed cup and chain breaker and small items in a ziploc bag.
I will eventually replace the bulkier tools with more compact, roadtrip versions. But in the meantime, we got this thing, and it is not going anywhere.
Carhartt 18 Pocket Utility Roll: 39 CAD / 25 USD