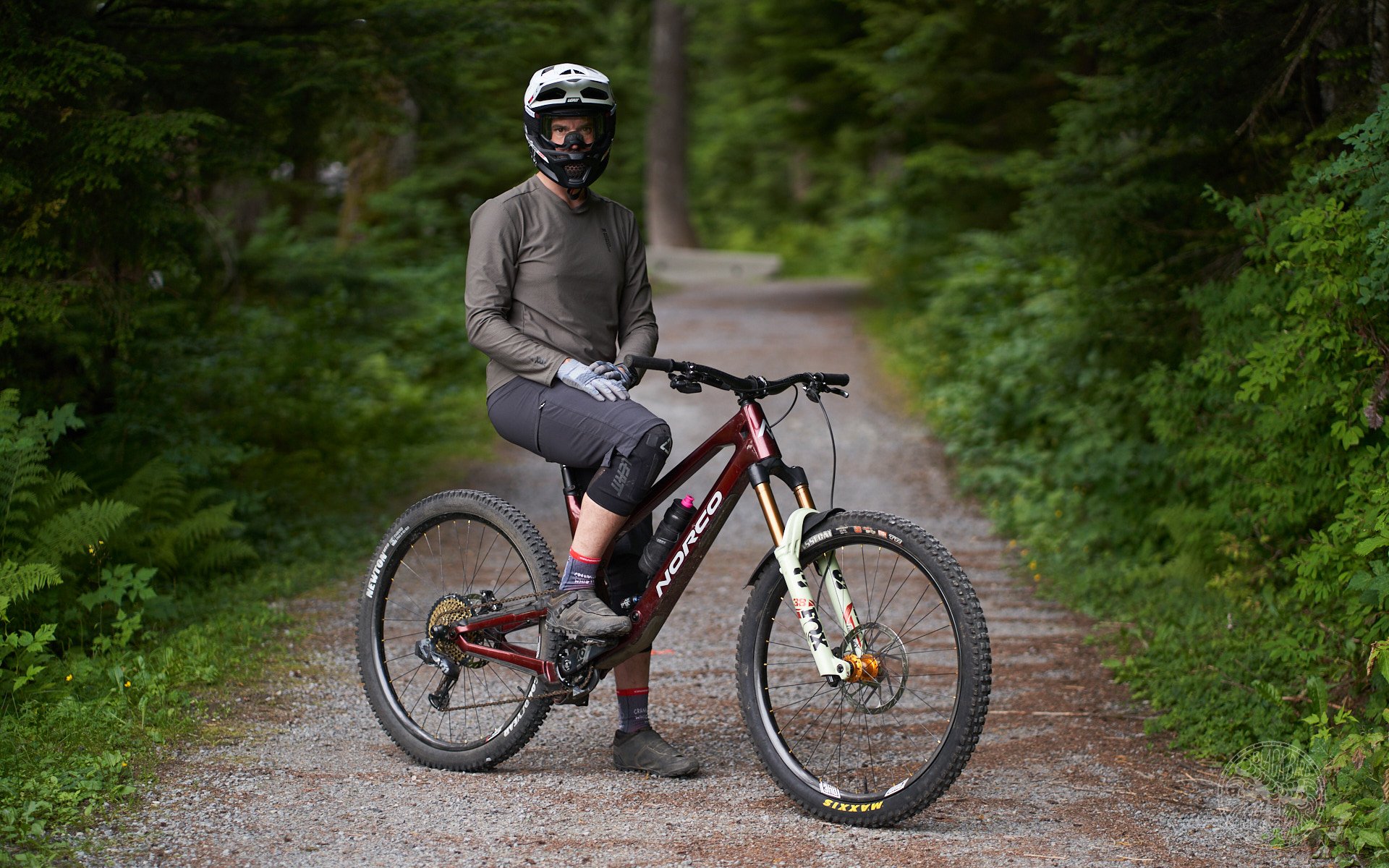 REVIEW
Mission Workshop Jersey and Shorts
As a contributor to NSMB.com, one of my favourite things is exploring a brand or product I've never heard of before. I was asked to review a jersey and shorts from Mission Workshop. According to their website they've been making stuff from their shop in San Francisco Mission District, since 2009. They also claim to have made the Original MTB Short in 1994. With nearly 30 years experience in making shorts, one would expect they've got quite good at it. I clicked on Products and it seems they make some tidy looking cycling centric bags, as well as both technical and casual apparel. It all looks very nice, until I looked at the prices. $220 CDN for a jersey? $280 CDN for a pair of shorts? What?
Mission Pro Tech Long Sleeve Tee
First up, let's take a look at the Mission Pro Tech Long Sleeve Tee. I was initially a bit concerned that every pic of someone in the Mission Pro Tee was just wearing a chamois. Now I'm not anti-chamois, I'm just more of a a baggy shorts or downhill pants kinda guy. And the price was $220 CDN. Could this jersey really be worth almost double what a high end jersey would cost from NF, Leatt, Rapha, etc?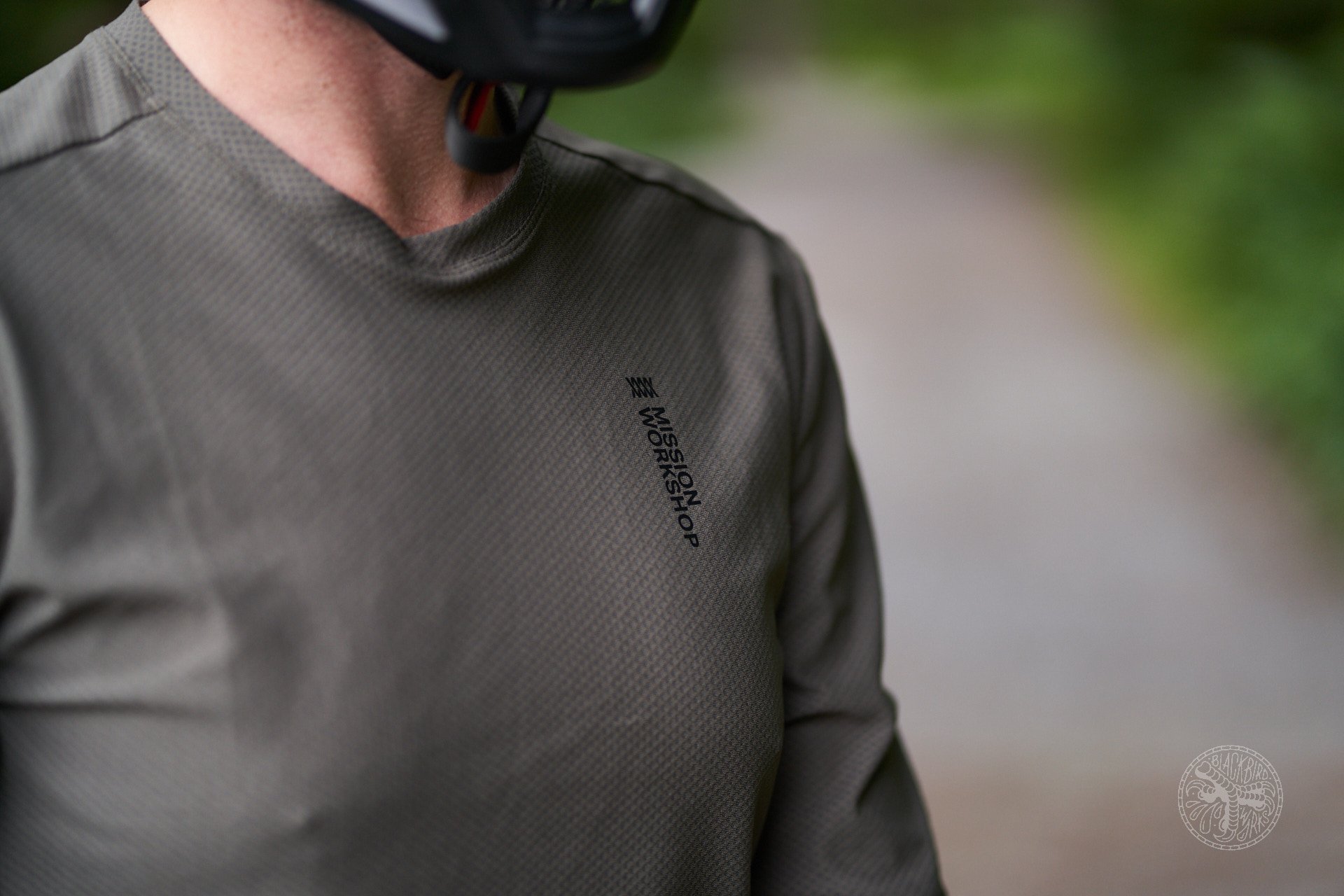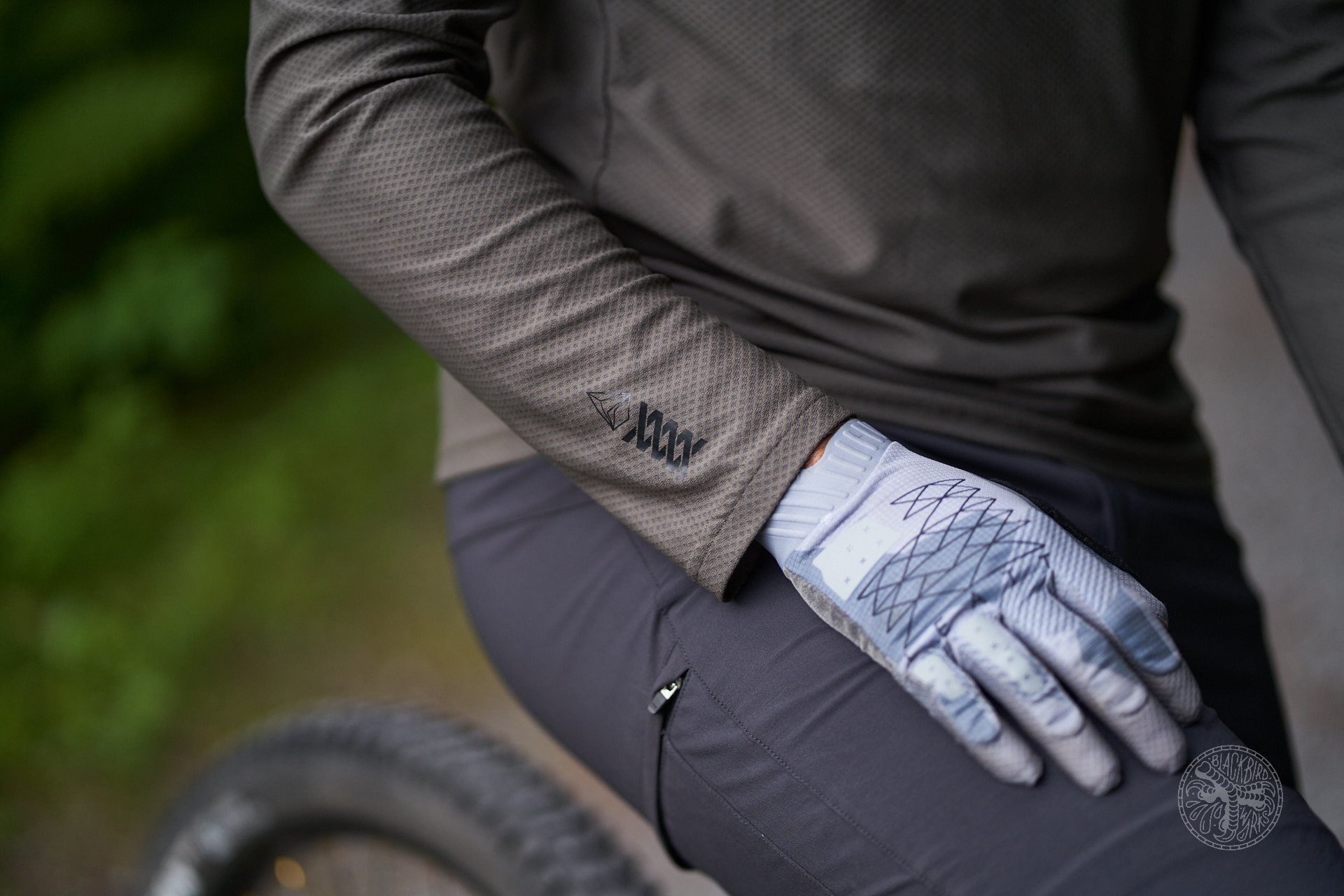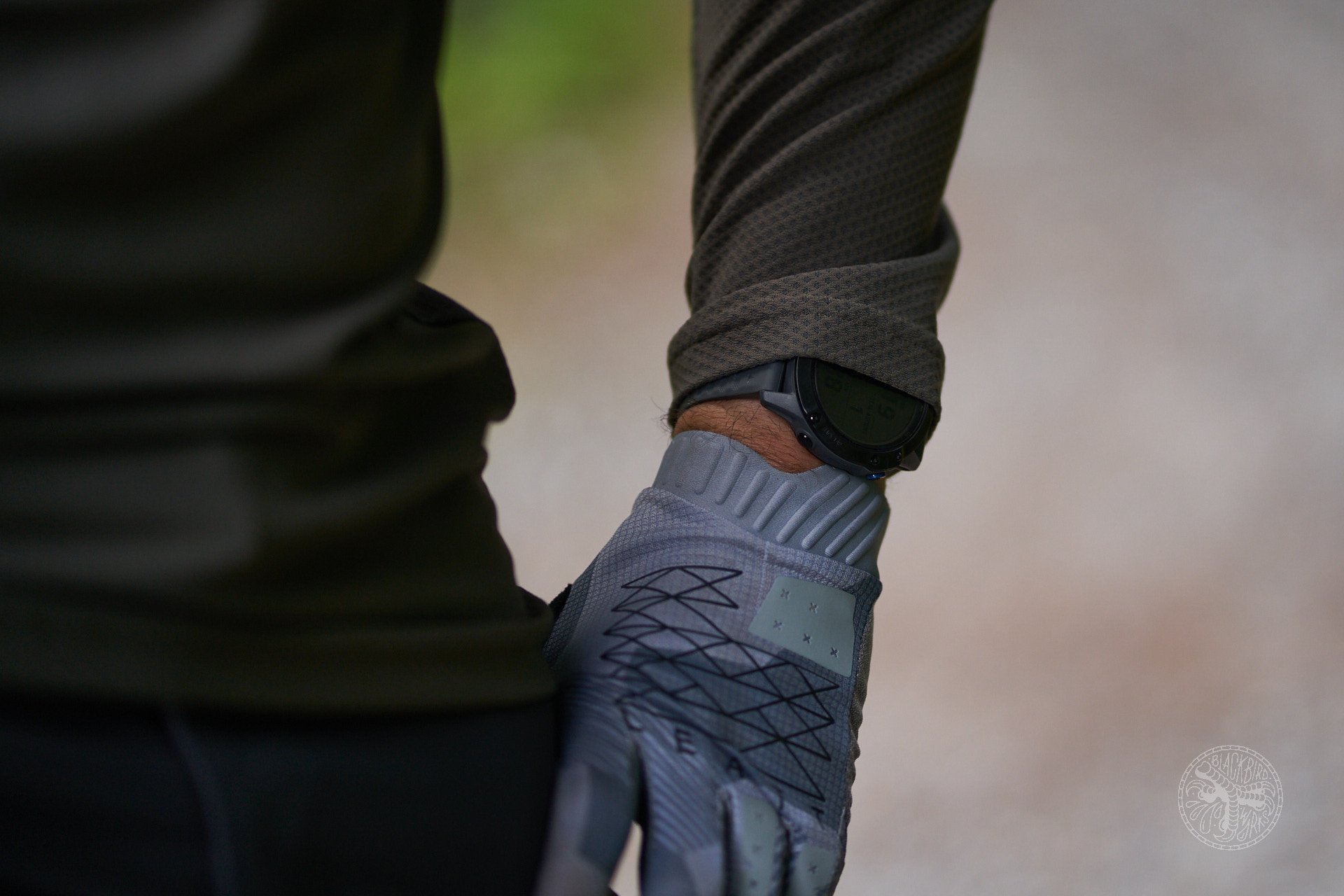 Mission Workshop claims "The Mission Pro Tech Tee : LS is constructed with an Italian open-knit dimensional-mesh that exponentially increases surface area for breathability and rapid drying. Enhanced wicking is accomplished by two different yarns that create a differential that pulls moisture away from the body. Works perfectly as a base layer, a jersey alternative or simply as a high-performance long sleeve tee for everyday wear." I'm going to honest, at first glance this all sounds like Grade A marketing wank to me. I look at the sizing chart, get a measuring tape, awkwardly measure myself hoping the neighbours can't see, and decide I'm an extra medium. Email sent. A few days later the box shows up and it's a bit short on my neanderthal arms and long torso. Oh man I can't wait to tear this Mission Workshop stuff apart in this review. I request a size large instead of going full Winnie the Pooh in a size medium. A few days later, a size large shows up. I put it on, and the fit is perfect.
With the size sorted, I wore it around the house for a bit, and found myself reluctant to take it off. The fabric stretch and texture feels so nice. One my first rides in the Pro Tech Tee is a gravel ride from Whistler to Squamish on the new Santa Cruz Stigmata. The ride started at 10°C and raining ... alot. Somehow I wasn't cold. As it warmed up through the day, it stopped raining, and the Pro Tech Tee dried almost instantly. Then there was a grunty climb, and noticed I was somehow not hot and sweaty, just the right temperature. Weird.
Then things got weirder. I picked it up the next day and it didn't smell. Like, at all. And after a 3 hour ride. I checked the tag and confirmed it wasn't wool. So I rode in it again, this time a big sweaty all day double alpine ride. The sort of ride that leaves everything you're wearing crisscrossed in salt lines like a topo map. Once again I was plenty warm enough in the breezy alpine, but didn't overheat working my way out of the hot sticky valley on the notoriously long and steep Into the Mystic climb. The Pro Tech Tee seems to have all of the quick drying characteristics of a poly jersey, with all of the insulating properties of a wooly, but without ever feeling clammy and heavy like a wooly when it's wet. It always hangs perfectly, with just the right amount of stretch. Much like a wooly, it never seems to stink. But it doesn't shrink at all with a wash and dryer cycle. The fabric feels great against the skin, and never abrasive. The Pro Tech Tee seems to have all the best characteristics of a wooly and a poly tee wrapped up into one jersey.
The Tech Pro Tee has also been the source of the most compliments I've had about a piece of clothing. A number of folks have asked, "Hey, what jersey is that, it looks awesome," which is odd given the very understated colour and graphics. The cut, the texture, and the way it fits is fantastic. The Tech Pro Tee has quickly risen to my favourite riding tee as it seems to perform so well at keeping me warm, keeping me cool, not feeling clammy, not stinking, not shrinking in the wash, and looking great.
Mission Workshop Traverse Short
On to the shorts then. Getting the right fit for the shorts was much easier than the jersey. I'm a size 34 in everything, and the 34 Traverse Shorts fit perfectly. The Traverse Short has a built in belt thing that seems to give a great fit, while being comfortable, and holding the shorts up reliably.
The fabric feels quite light, with just the right amount of stretch. I like the relatively open leg that provides ample clearance to knee pads. My only critique about the Traverse Short is the pockets. They're positioned towards the backside of the leg, which is a great place to minimize damage to your phone in a crash, but awkward when sitting on anything other than a bike saddle. So while the pockets are probably best placed for being on the bike, you wind up sitting on your keys, wallet and phone, especially if your car has bucket seats. The pockets are also a bit small. My Pixel 7 Pro in a slim case barely fits inside.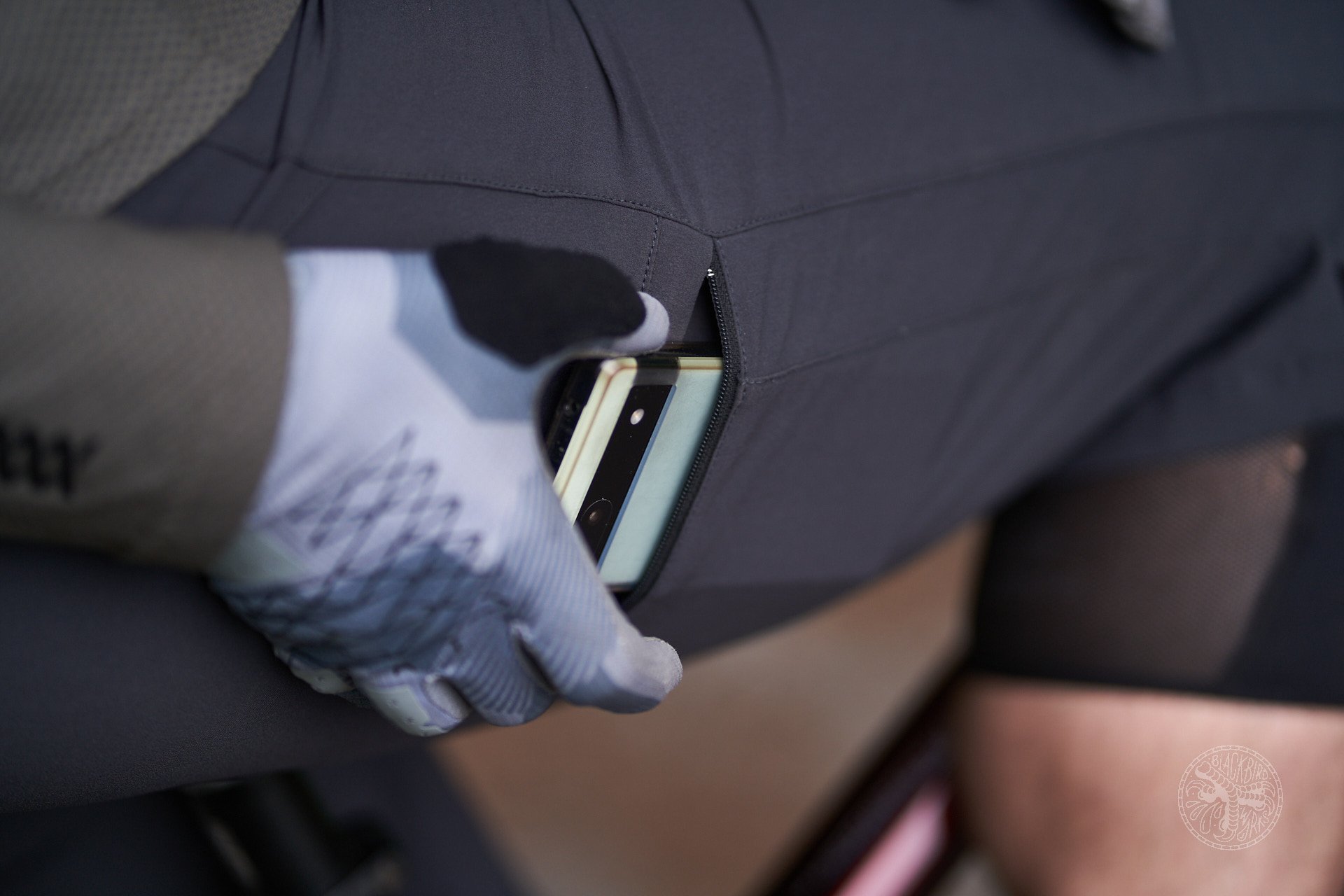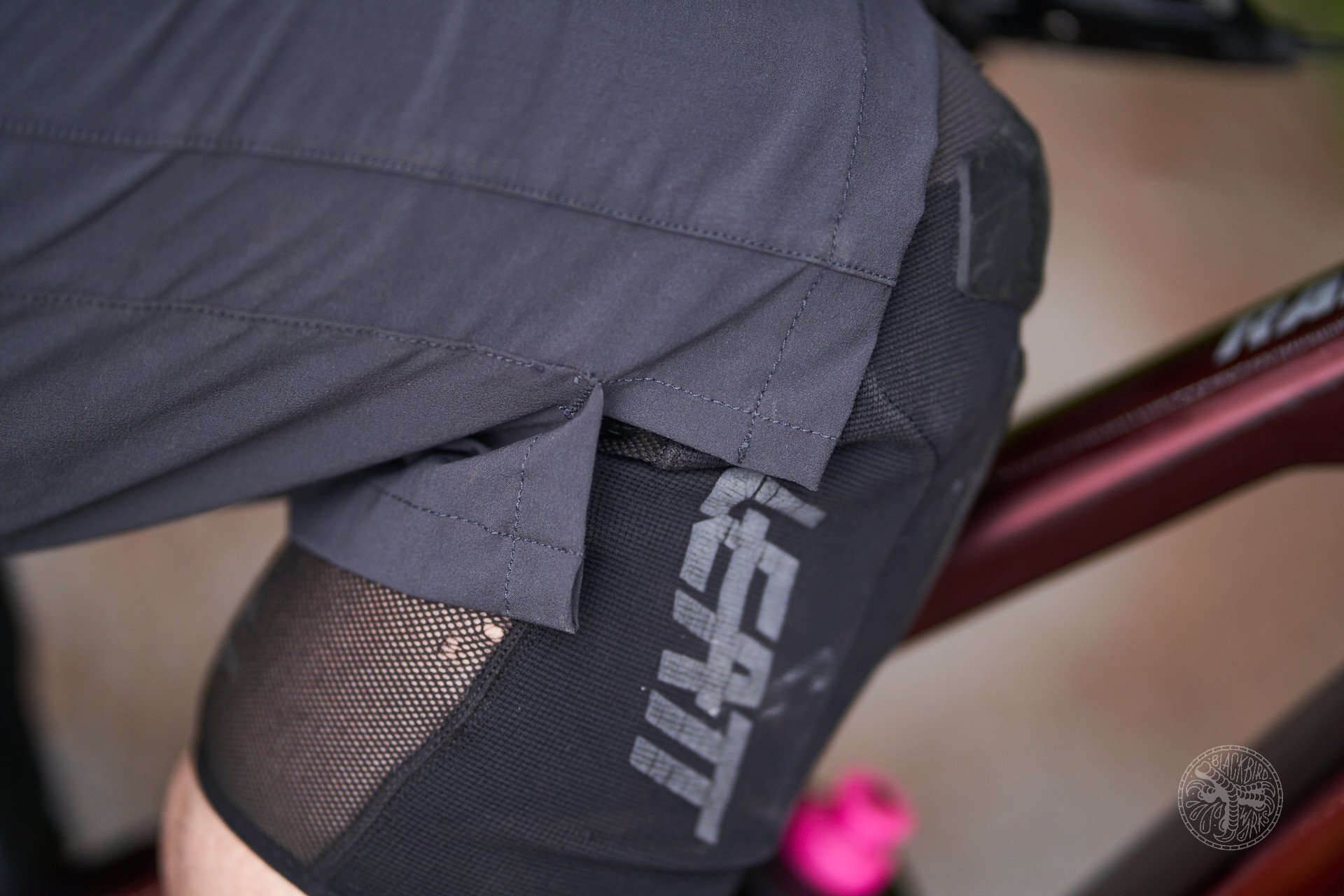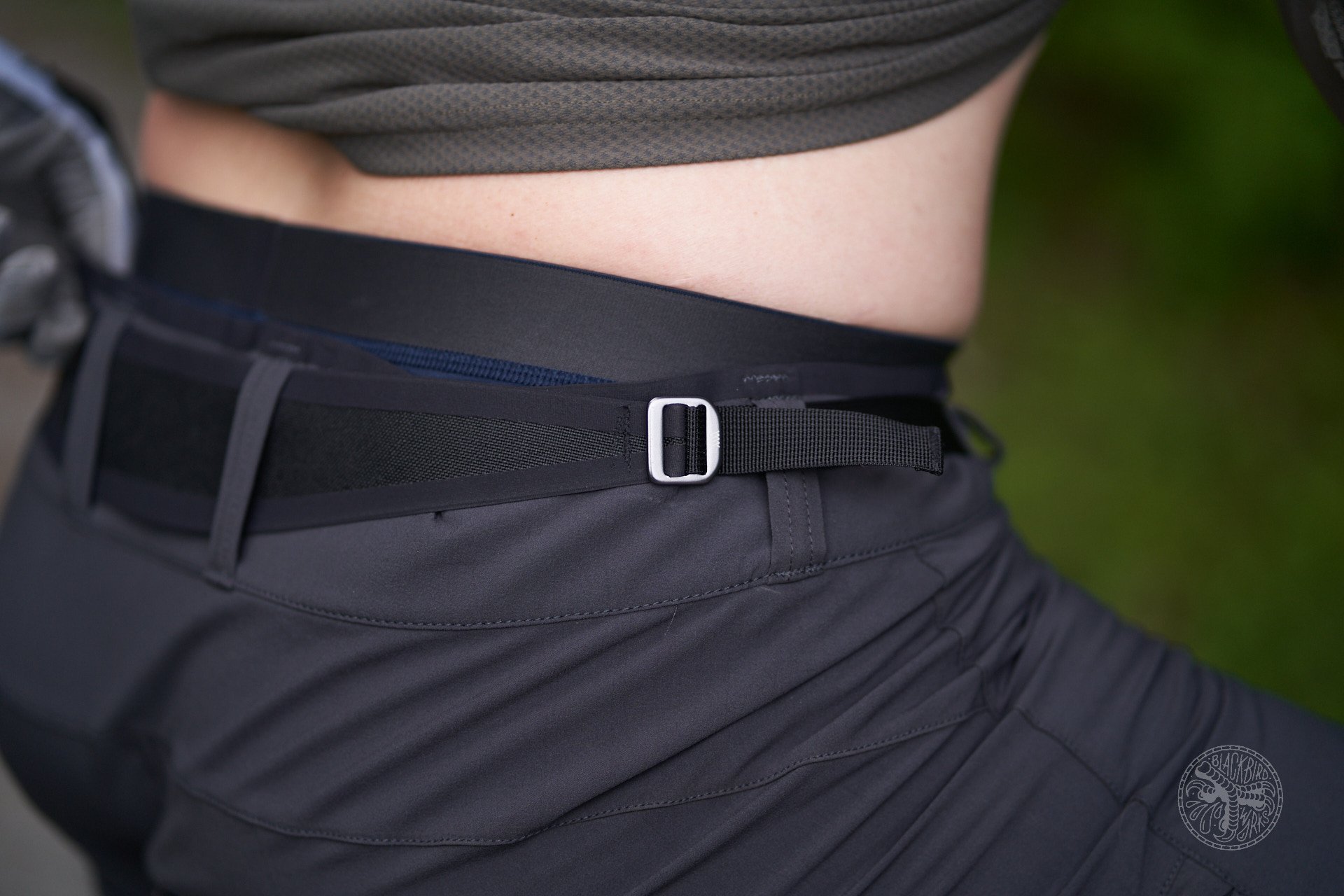 The Traverse Short material seems to have a DWR-like coating that beads water. This keeps you dryer than you'd expect. Although the material feels like it's on the light side, the shorts have been relatively tough. I've had a few falls in them, including one in the bike park on rocks, and there were no tears or damage to the shorts (just my ego). On the inside, all the seams are taped which seems have an added benefit of making them a bit more comfortable for those of us running Cham-less Technology (CT™).
Similar to the jersey, the shorts never seemed to get stinky, even after riding them a few days in a row. In the last month I've ridden in these shorts 20+ times, with a ton of time in the saddle. There isn't a single stitch that's come loose, and no fading in colour. The fit is exactly the same as when they arrived. The seams seem to be taped on these shorts, and there is no degradation or wear to the internal features. The snaps on the waist above the zipper are just as snappy as new.
After a month in the Mission Workshop Pro Tech Tee and the Stage Short I can say they're easily my favourite riding jersey and shorts. The only thing I don't love are the pockets on the shorts. I wish they were a bit deeper, and I sit on my wallet / keys in my cars bucket seats. The pocket position is a weird one thought because they're riding shorts, and this placement is better for riding, but taking things out of my pockets when getting in the car is annoying. Fine I'm being a princess.
Both the jersey and shorts are so comfortable to wear on the bike through a wide range of conditions and neither seems to get stinky, they're easy to care for, quick drying and seem durable. The big question is, are the Mission Workshop Pro Tech Tee and Stage short worth the $500? Would I walk into a store now, and buy this jersey and shorts? One word answer; yes. I've been wrestling with this for a few weeks now because they're really expensive. How do I justify the price? I can't say the shorts are twice as good as a quality $140 pair of shorts because I can't quantify the goodness. But I love how versatile these pieces are, and they could easily replace a few shorts and jerseys in my closet. From a sustainability perspective I'd rather spend more on something like this than a light weight summer jersey, three quarter sleeve jersey and a merino long sleeve. And while I haven't had these, I believe they're going to last a long time.
If I add up how much I enjoy wearing the jersey and shorts, the wider range of conditions I'll ride them in, and the expected durability, I think I can justify that they're worth the price. From a less analytical perspective I've just really enjoyed wearing thesm, and can't wait to wear them on the next ride. I never thought I'd be recommending spending this much on a jersey and shorts, but here we are.
The Mission Workshop Pro Tech Tee and Stage Shorts are simply wonderful pieces of kit.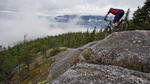 Tim Coleman
Age: 41
Height: 183 cm / 6'
Weight: 87 kg / 192 lbs
Ape Index: 1.055 / +10 cm
Inseam: 81 cm / 32"
Preferred Riding: Gravity Mountain Bike
Bar Width: 800 mm
Preferred Reach: 500 - 520 mm (but this is stack and head angle dependent)