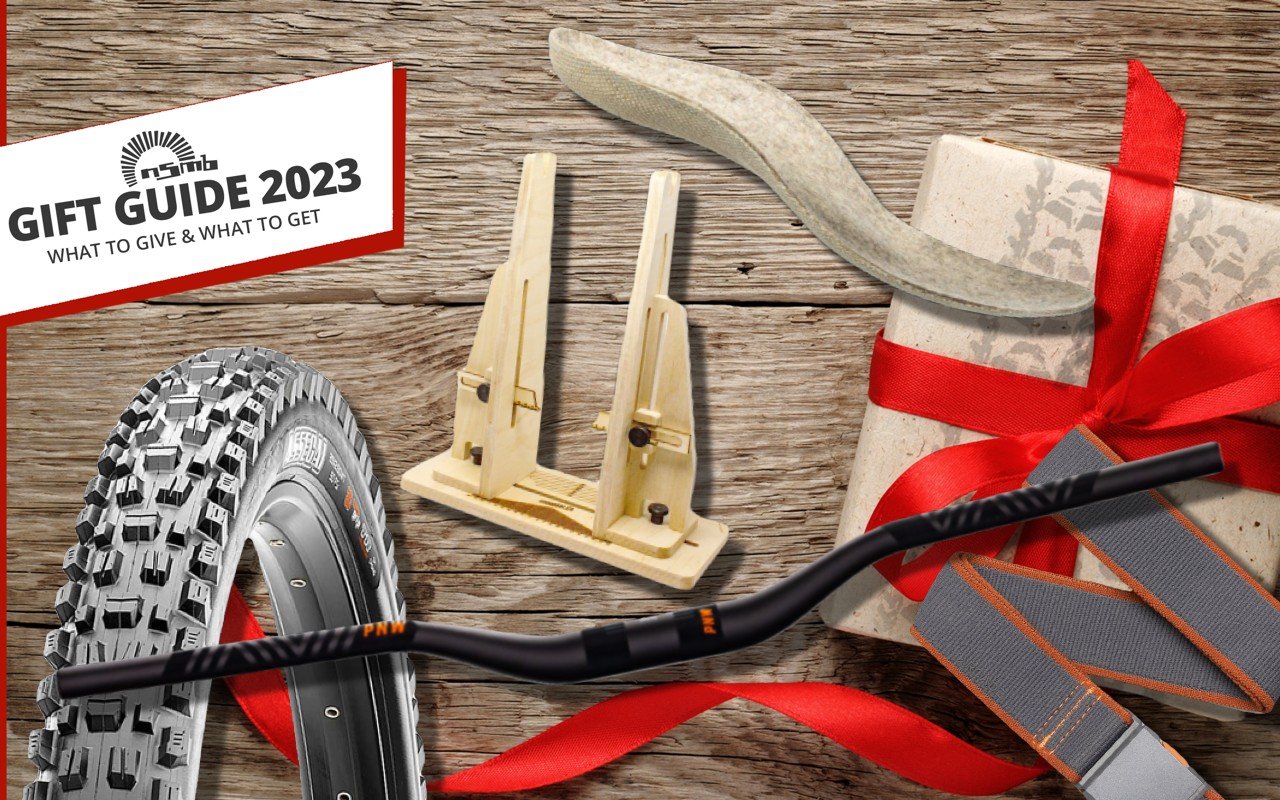 GIVE IT or GET IT
2023 Gift Guide - Week 1
Don't be alarmed - you still have plenty of time. It's just that we love being prepared, and wading through the options is a lot of fun. Haven't made your list yet? Now's the time. List of one? Treat yo'self. It's only week one - there's plenty more left. This week, a few very different options. Take care of the riders (and builders) in your life - here are a few ideas.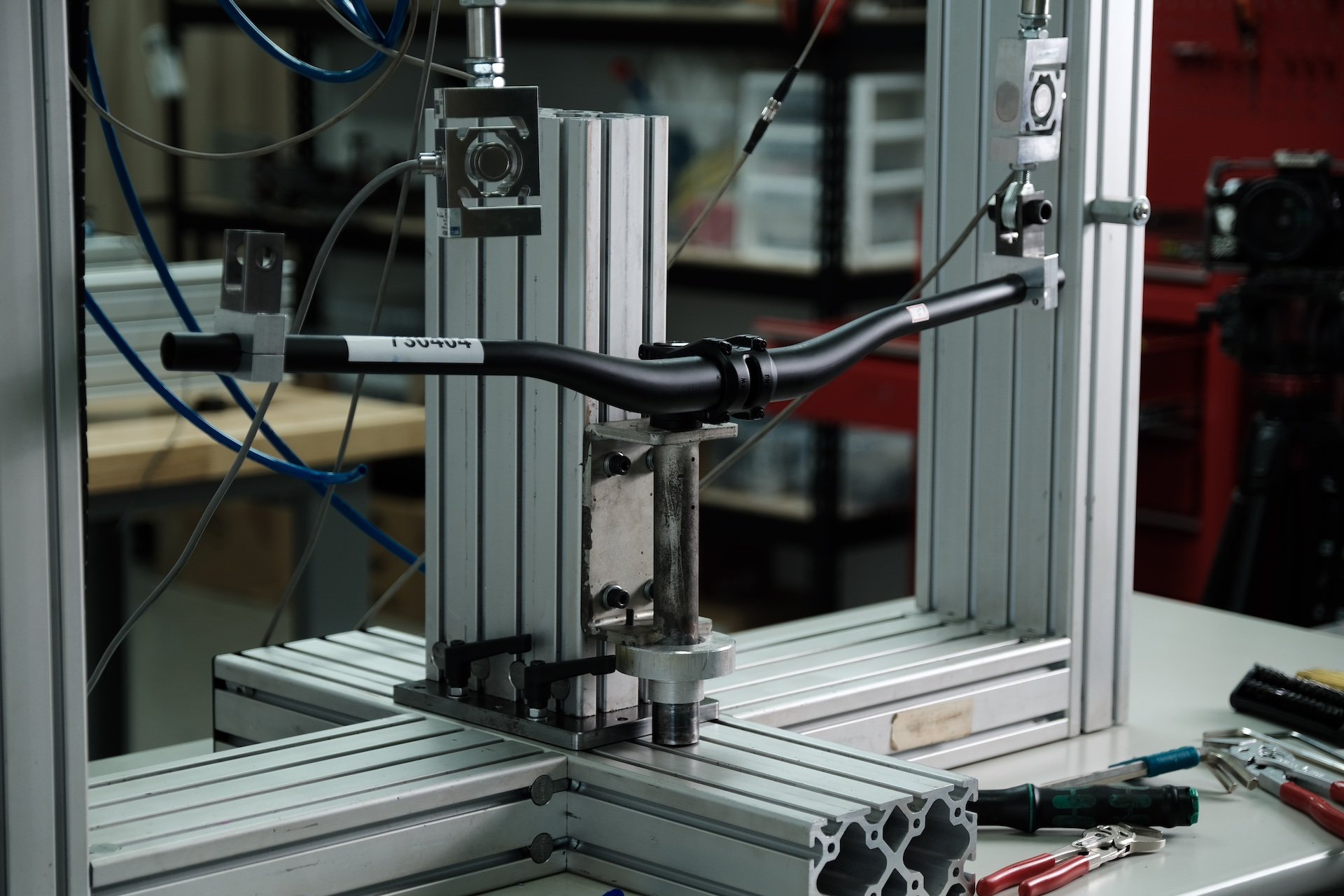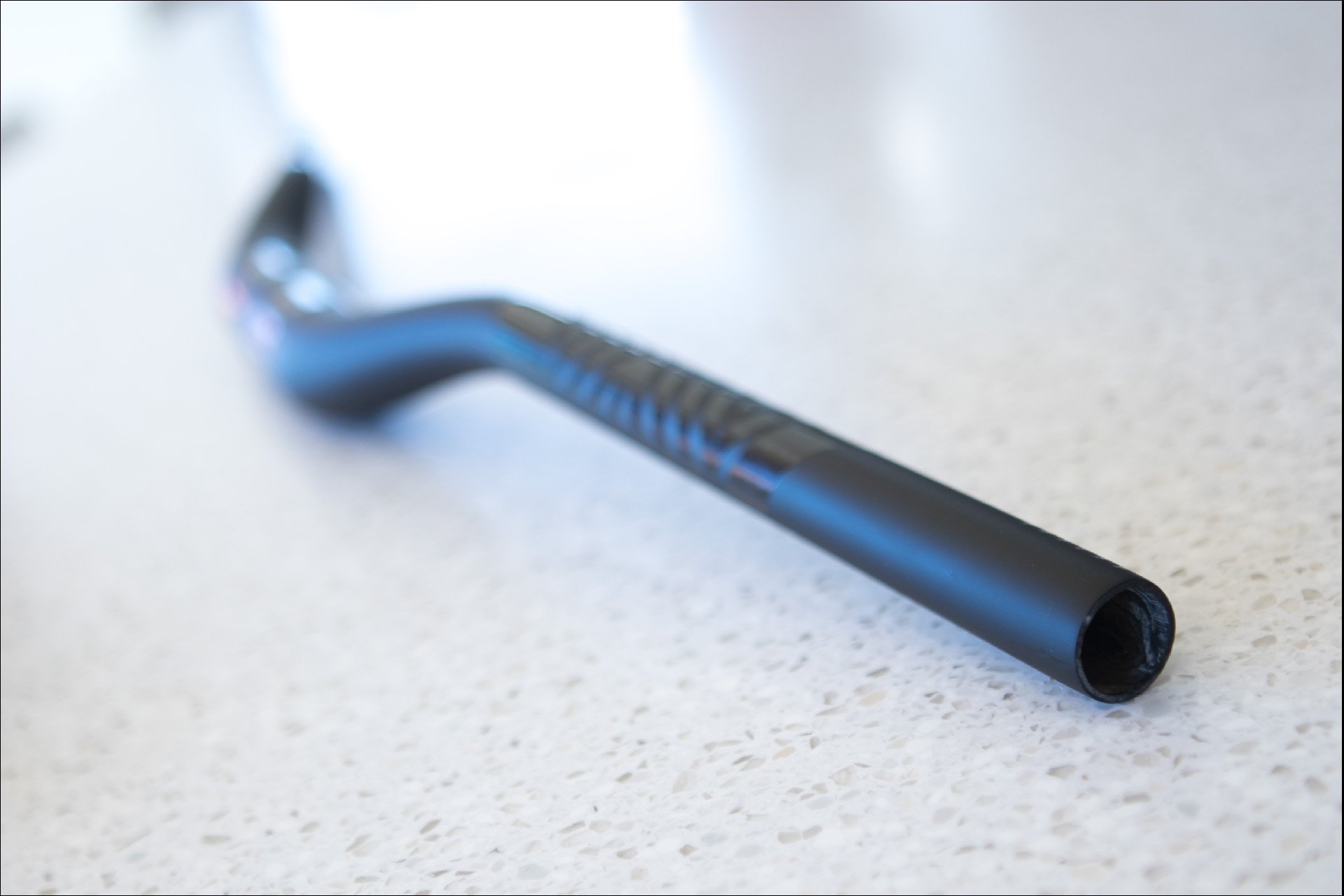 PNW Loam Carbon Handlebar
On a short list of component companies that only release bangers, PNW Components fit right in. They very recently released their Loam Carbon handlebar, and Cam wrote about it here. PNW's alloy bars are known for their nice ride feel and good value, and the brand waited to release a carbon bar until they had a design they felt brought something new to the table. Like other brands, they sought to take advantage of carbon's special properties and chased compliance so their Loam handlebar would feel nice on the trail. Unlike other brands, they did this by altering the internal shape of the bar. It seems to have worked. The Loam Carbon bar features a little more sweep than average, at 10º, which adds a little added wrist comfort, especially if you run your bars wide.
The Loam Carbon Handlebar comes stock in Cement Gray, with $5 decal kits available in 9 signature PNW colors: Safety Orange, Black Out Black, Moss Green, Moto Green, Pacific Blue, Fruit Snacks, Really Red, Seafoam, Teal, and Peanut Butter.
800mm width // 35mm clamp diameter // 25 or 38mm rise
Upsweep: 5º // Backsweep: 10º // Weight: 233g
PNW Components Loam Carbon Handlebar: 208 CAD / 149 USD (decal kits sold separately for $5 US)
Esker The Approach Insoles
Esker insoles are made in Canada from only three ingredients: Canadian wool felt, natural rubber, and undyed linen canvas (made from flax). No plastic.
We normally think of insoles as providing arch and metatarsal support, and Eskers do that, but the wool also adds breathability, fights odour, and helps regulate your foot's temperature.
I've been using a set for a year in my Blundstones, rubber boots, and riding shoes, and I'm happy to now have a second pair so I don't have to do as much swapping. They adapt to the shape of different footwear well, and don't seem to have broken down at all after a year of use. Eskers are a great upgrade to any pair of shoes you own, including your riding shoes.
Esker Approach Insoles are currently reduced - you can get yours for 69.99 CAD / 52 USD, with free shipping.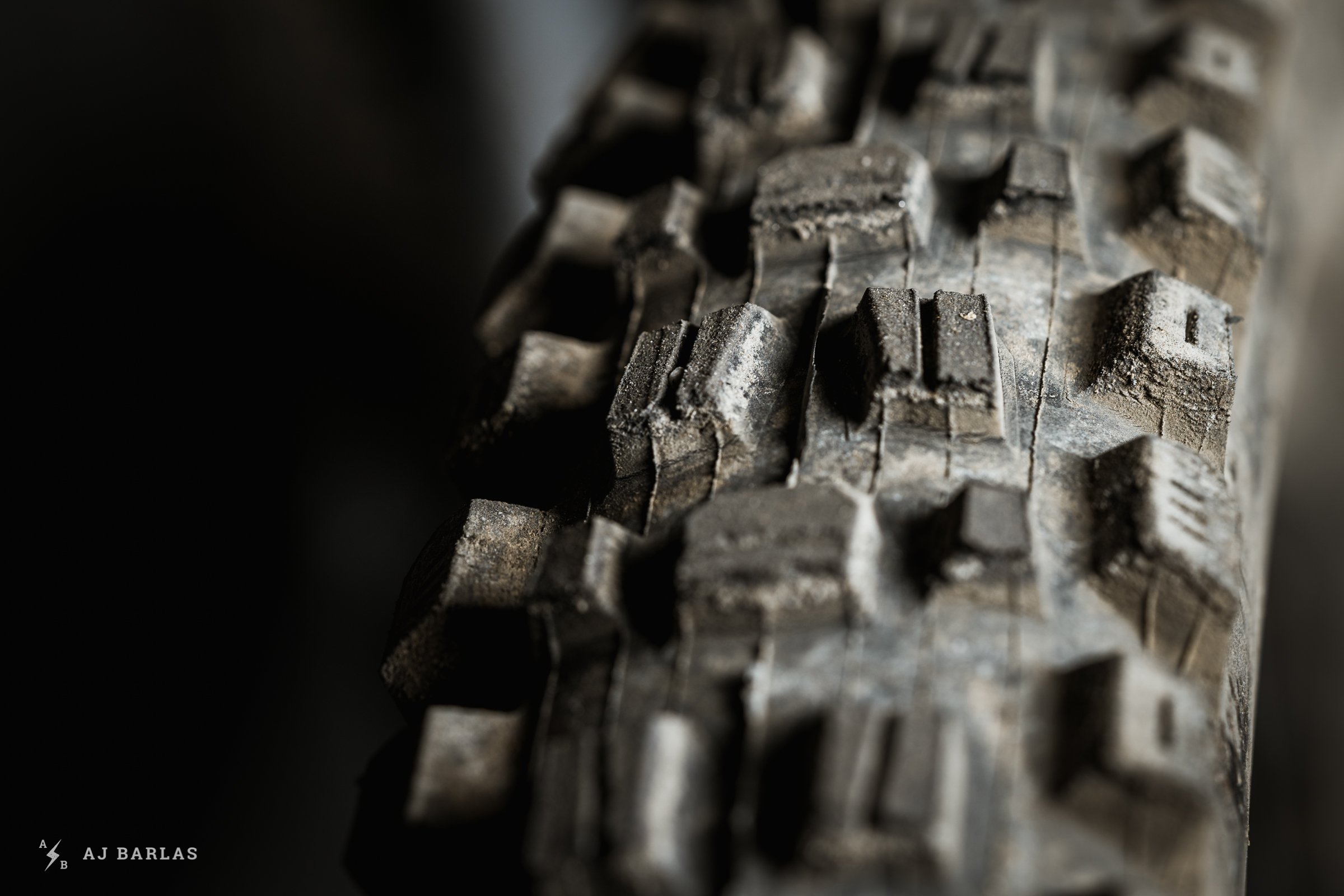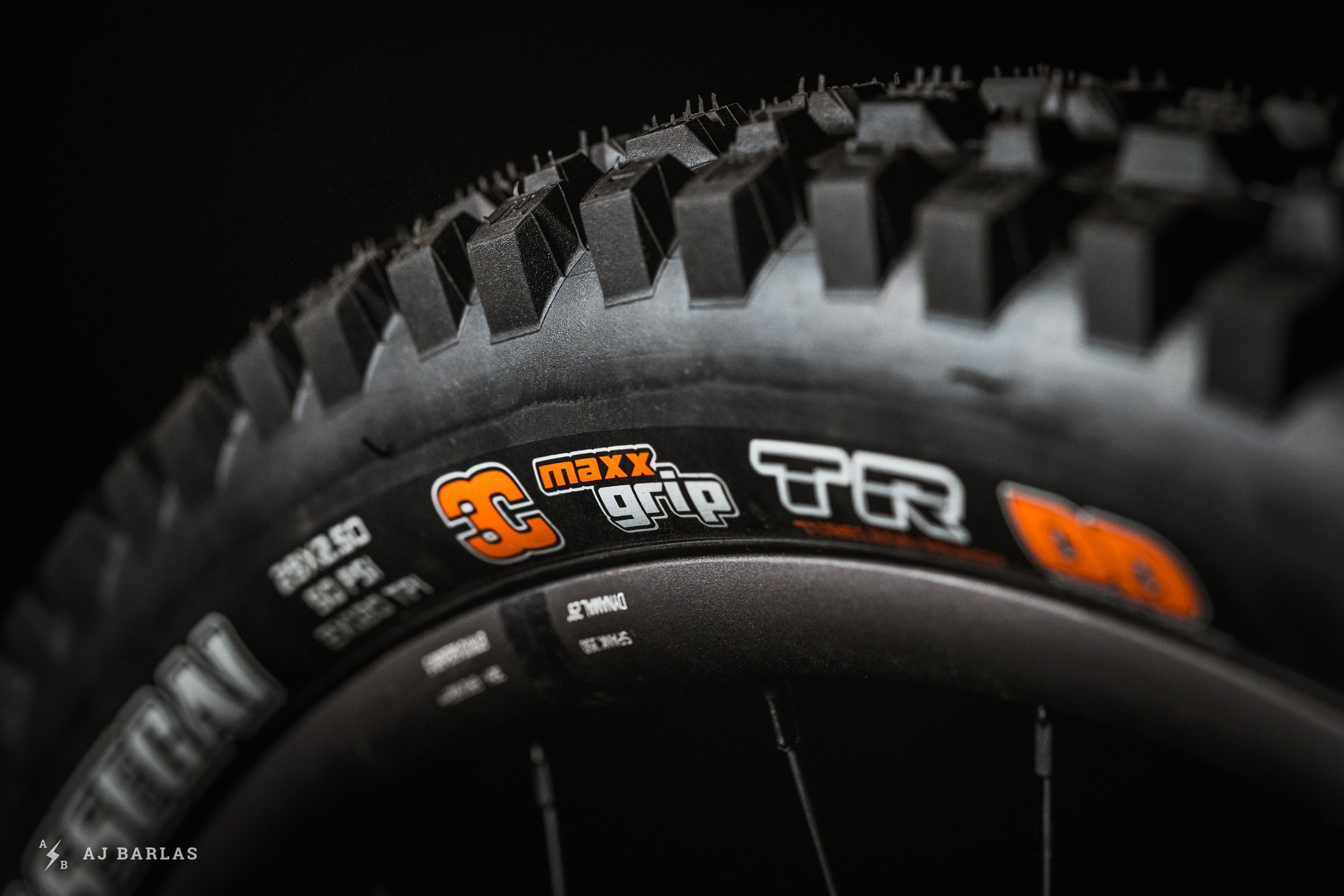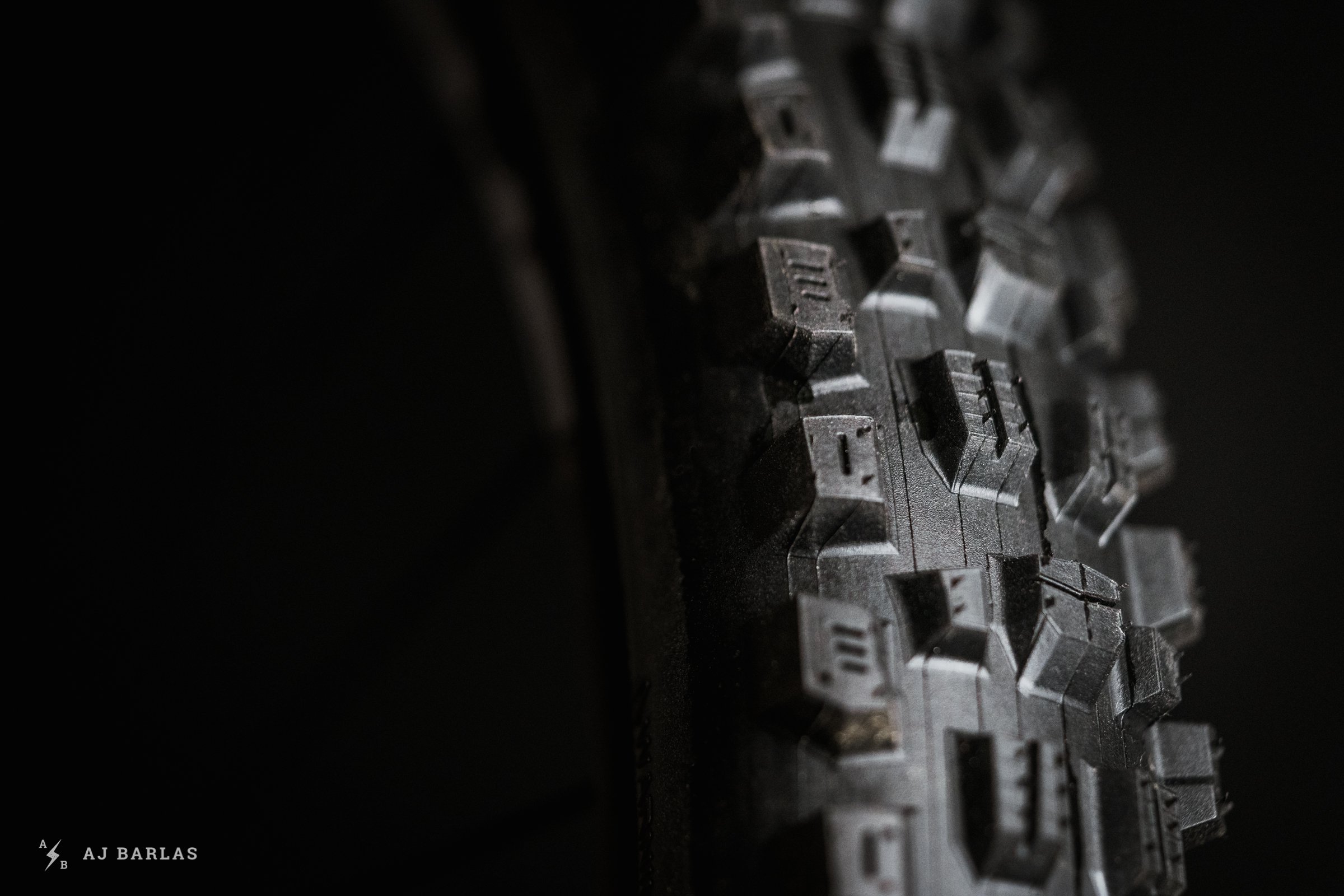 Maxxis Assegai
Before the Assegai was released, it seemed hard to imagine the Minion DHF would be dethroned, but here we are. Looking for the ultimate in mixed conditions grip from a front tire? Hard to argue with the Maxxis Assegai. There are riders out there who prefer other tires for various reasons, whether it's lower cost, faster rolling performance, or maybe even more durability, but no one who rides steep, technical terrain will scoff at an Assegai - particularly in Maxxis' MaxxGrip compound, which has saved all of our butts countless times when the roots are greasy and the loam is deep. I'm far less picky when it comes to rear tires, but the Assegai tops a short list of fronts I'll trust when the going gets hairy.
Find your favourite Maxxis Assegai spec here, and if you're in the US, they're 20% off for all of November. Just remember that if you're buying one for someone who rides somewhere wet, just say no to MaxxTerra.
The Unwobbler
By: Mike Ferrentino
So you've got a budding wheelbuilder in the family, and you want to get them a truing stand for Christmas, because truing stands are awesome. But the fabled Park TS-2.3 is gonna set you back over 4 bills and it looks so... agricultural. And the Abbey or DT Swiss units? Not gonna be finding one of them under the tree unless your name is Musk or Zuckerberg. And if that IS your name, you could just have your butler build your wheels, or buy the factory that makes them, or... whatever it is that really rich people do with all. that. money.
Alternately, you could buy an Unwobbler. This beautifully thought out exercise in plywood and lateral thinking is at the top of my list for things I want to gift myself this season, and I already have one of those over-the-top DT stands. I like the look of this more, and I really admire the simplicity of it. A 'shore-adjacent home turf feel good story, the Unwobbler is the necessity-born invention of Whistler's Janet Kan, a self-described "serial caser of jumps." It's a truing stand. Made out of Baltic Birch plywood. With thoughtful alignment etchings to account for wheel sizes and centering, this is everything a basic truing stand should be: clean, functional, self-explanatory. It also costs about half of a Park TS-2.3.
Backslope Bottom Handle Bucket
By: Andrew Major
When it comes to trail work I'm always happy to lend a hand but I don't know loam from duff. So, I reached out to my friend Penny, who is the Operations Manager for the FVMBA, an NSMBA builder, and also kicks in a heck of a lot of volunteer hours, to get some suggestions for the gifts your favourite dirt slinging, rock stacking, ladder building trail artist would love. Preferably some stuff that they might not buy themselves. 
Top of the list is this sweet 5-gallon bucket. "The Bucket features two handles, one plastic on the bottom, made for better dumping when moving dirt or rock from over there to over here. Our proprietary webbing handle can be easily situated on the bucket and makes carrying heavier loads more comfortable and makes pouring easier."
Now, the stoic soil-slinger on your list won't ever complain about using a basic bucket, but this gift is one that will keep on giving. Better ergonomics means more digging, more digging means more trails.
The Backslope Bucket is currently available at Tools For Trails and will also be coming to Cascadia Builders Supply. Pricing is 27 CAD / 19 USD with no upper handle, 34 CAD / 24 USD with metal upper handle, and 51 CAD / 37 USD with their webbed upper handle.
Backslope Haul All
By: Andrew Major
Also hailing from Penny's list of recommendations, and also hailing from Backslope, is the Haul All. "The perfect tool for moving large or heavy objects by hand. The Haul All was born out of the desire to combine the heavy-duty carrying strength of high tensile rope, with the flexibility and weight savings of webbing material."
Available in small (30" x 45") and large (60" x 50") sizes the Haul All can take up to 300lbs of material. Backslope sells specific carrying bars, but I've seen other tools, like shovels or pry bars do that job while also serving other uses. This is probably a good place to shout out another of Penny's suggestions, aluminum pry-bars, as a much lighter-weight option to hike into the woods.
Again available from Tools For Trails, and coming soon to Cascadia, the Haul All is a tool I wish I had the last few times I helped friends move rocks. It sells for 136 CAD / 98 USD for the small and 193 CAD / 140 USD for the large.
Arcade Belt
By: Pete Roggeman
I have a few favourite belts. Both of them are leather. One of them has a hand-painted buckle that matches the paint on the leather strap - the Vancouver skyline. It was made by a local artisan, but they're no longer painting belts, so I can't replace it if it dies. The other has a kind of retro looking brass buckle with a cool design on it. Both of them are close to 20 years old and going strong. If I could find either one again, I might suggest it as a gift. As much as they both rule, and have each served a couple thousand days' worth of time holding my pants up, they both have a fatal flaw when it comes to travel (or sports): that metal buckle.
One of the worst parts of air travel is the slow motion garage sale that occurs each time you pass through security. One of the best ways to ease the process is to reduce the number of things you have to eject from your bags and body before walking through the naked-peeper-3000. If you're wearing something like an Arcade belt, that's one less thing to take off, and put back on again - I don't know about you, but having to put shoes, watch and belt back on at the other end of the security lineup always feels awkward and a little vulnerable to me.
Arcade belts won't patina like a leather-strapped, metal-buckled belt. Instead they go the other direction entirely: the straps are stretchy nylon webbing, the buckles are plastic. They're light, the stretchy webbing is comfortable, the buckles lo-pro. Velocio's recent MTB apparel launch featured shorts and pants that come with an Arcade belt. That's right, they're not just slick for travel, they also work great if you need a light, comfy belt for riding, or any other sport.
Arcade belts start at 29.95 USD