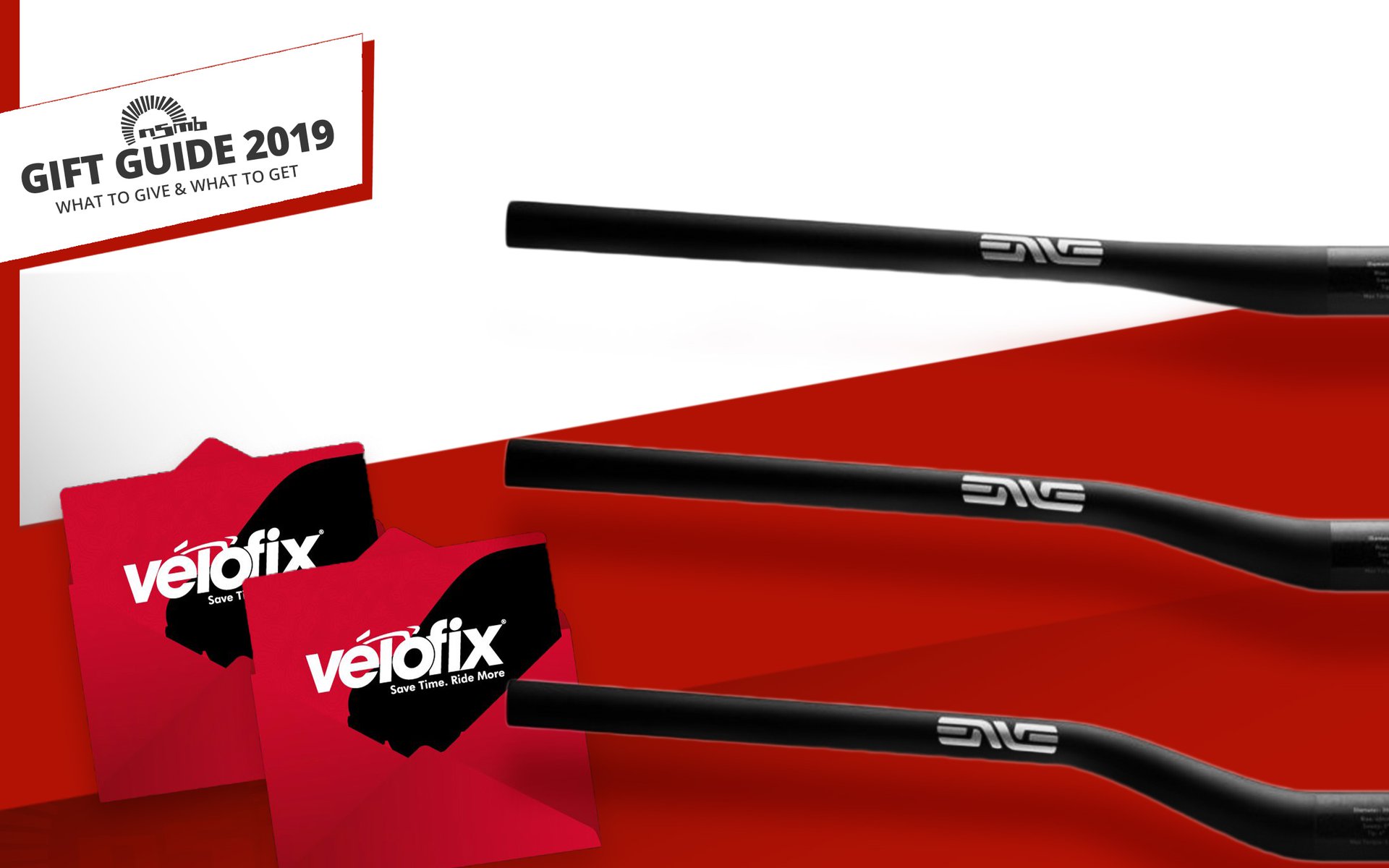 FINAL WEEK
2019 Gift Guide: Week 6
Every Thursday since November 14th, we've presented a new list of gift ideas for the mountain biker in your life. Of course, all this shopping for others usually means we keep an eye out for things we'd like as well...but the no-buying-for-self rule is usually in full effect by now. Gear is different, though, right?
We also are always big fans of taking care of the other important people that may get overlooked: the trail builders, volunteers and others that work behind the scenes to put on events or keep your trails open.
In case you missed the first three weeks of the NSMB Gift Guide, here they are:
ENVE M-Series bars
ENVE entered the MTB cockpit world quite a few years ago, with less fanfare than you might expect - but that's in large part because their wheels were soaking up most of the sun. Their M7 Mountain Stem is one of the only all mountain rated bar-grippers on the market, and it's really nice looking to boot. Whether or not you're planning to spring for that carbon beauty, ENVE's handlebars are available in a variety of widths, rises, and intended uses - and they're starting to show up on more and more bikes. We know ENVE has got carbon technology and layup on lock, and they're bringing that to bear on their bar designs as well.
For aggressive or all-mountain use, you'll want to consider the M7 Series of bars, but there is also the M5, M6, and M9 series (XC, Trail, ,and DH, respectively). M7 is 35mm and all three other series are available in 31.6 mm clamp diameter.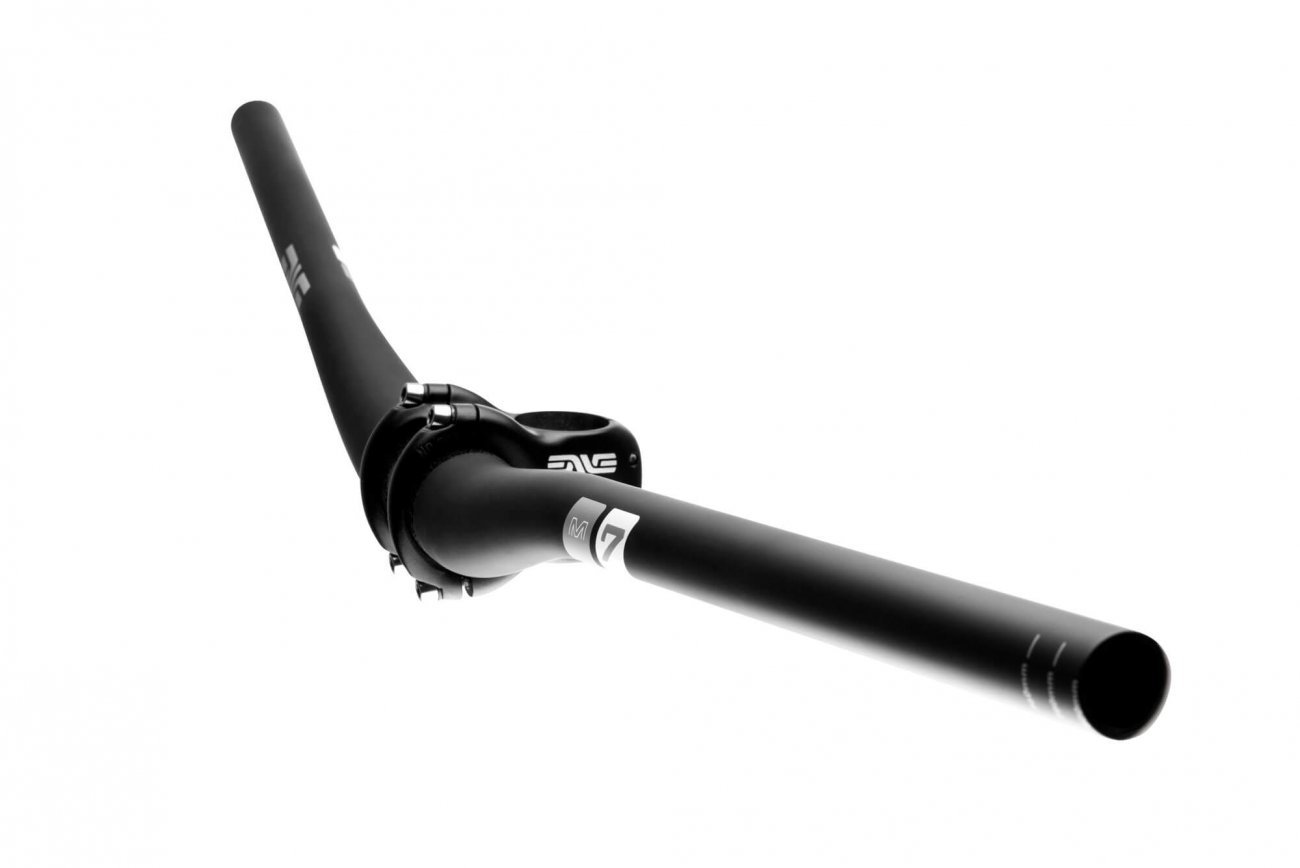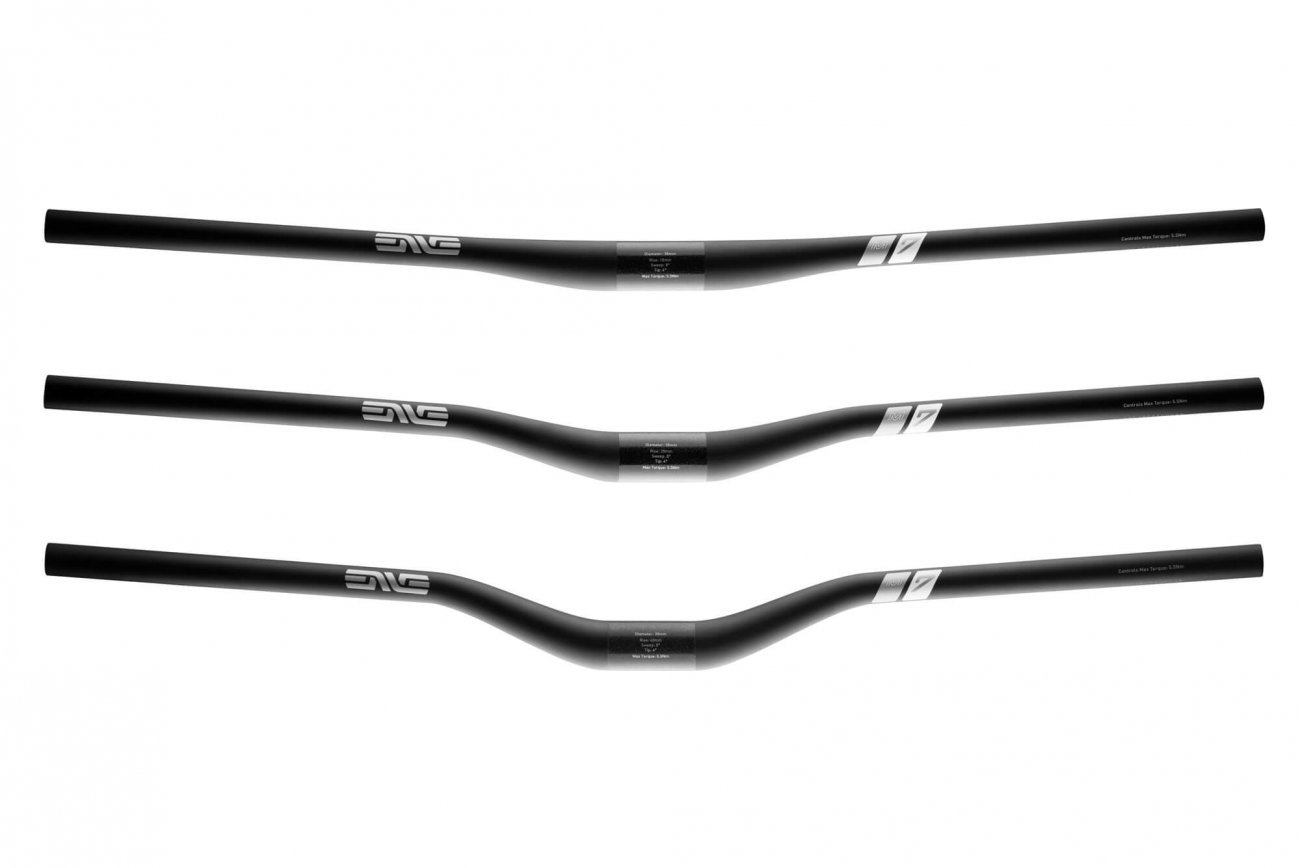 ENVE M7 bars are available in the following options:
Material: Carbon
Up sweep: 4 degrees
Back sweep: 8 degrees
Bar width: max 800 mm // min 780 mm
Lo-Rise: 10 mm rise // 230 grams
Mid-Rise: 25 mm rise // 240 grams
High-Rise: 40 mm rise // 245 grams
Price: $170 USD
Buy: Enve website
velofix gift card
You'll know if this is the perfect gift for the mountain biker in your life, because this is the perfect gift for the mountain biker in your life. There's no one that wouldn't want a mobile workshop to show up and tune their bike(s) for them, bypassing the need to bring your bike to the shop and then head back to pick it up again.
Other than bike tunes and repairs, your local velofix franchisee can also perform upgrades/builds, rentals and more (I'm even seeing a ski tune option on the site, hmmm). They even offer free coffee and WIFI while the work is being performed, which makes sense if you get them to meet you at the trailhead, but sounds more like the services I provide when someone comes to work on something at my place.
In any case, velofix operates vans in 120 territories throughout North America, and they're growing. The company also is one of the delivery options offered by several direct to consumer brands.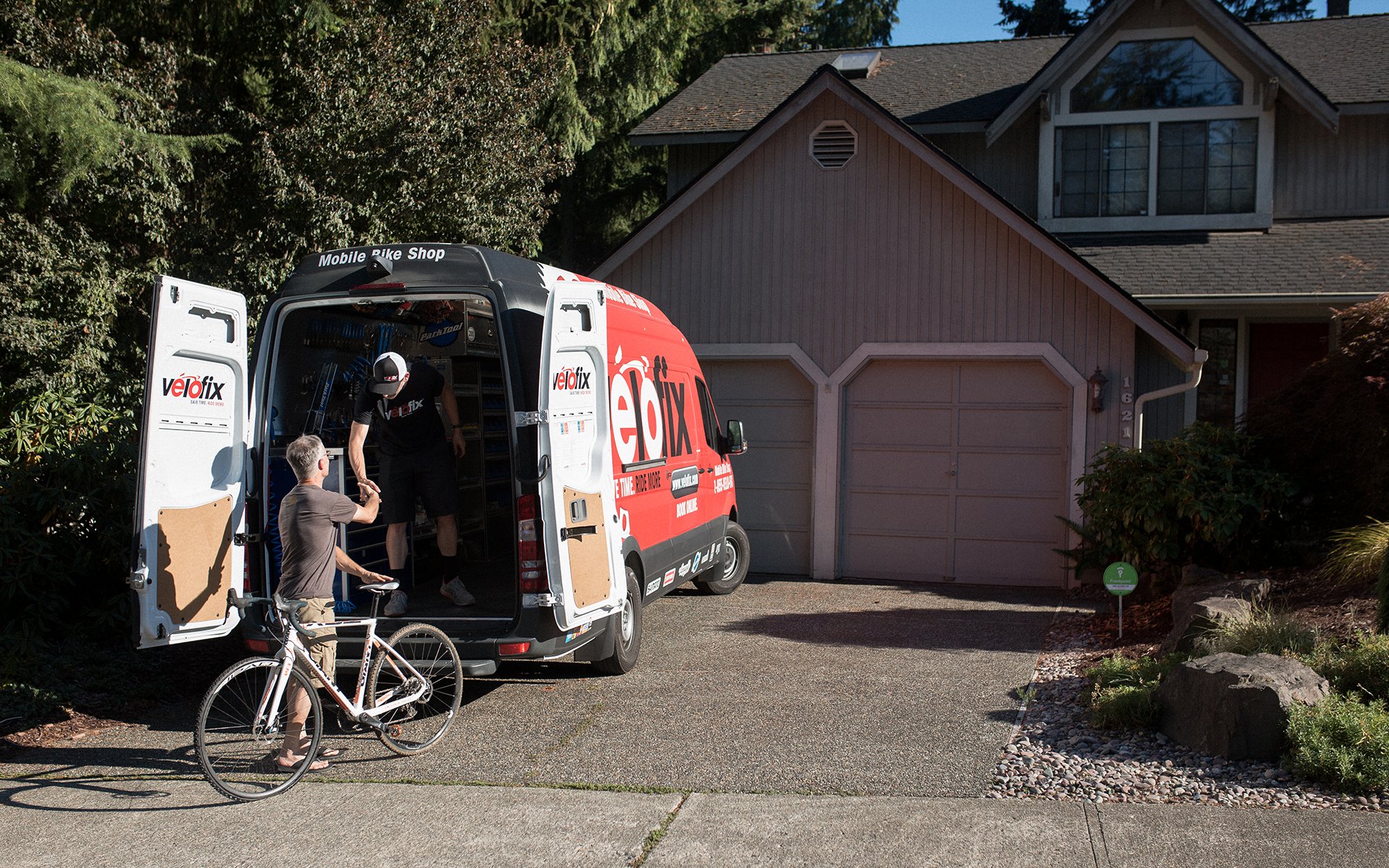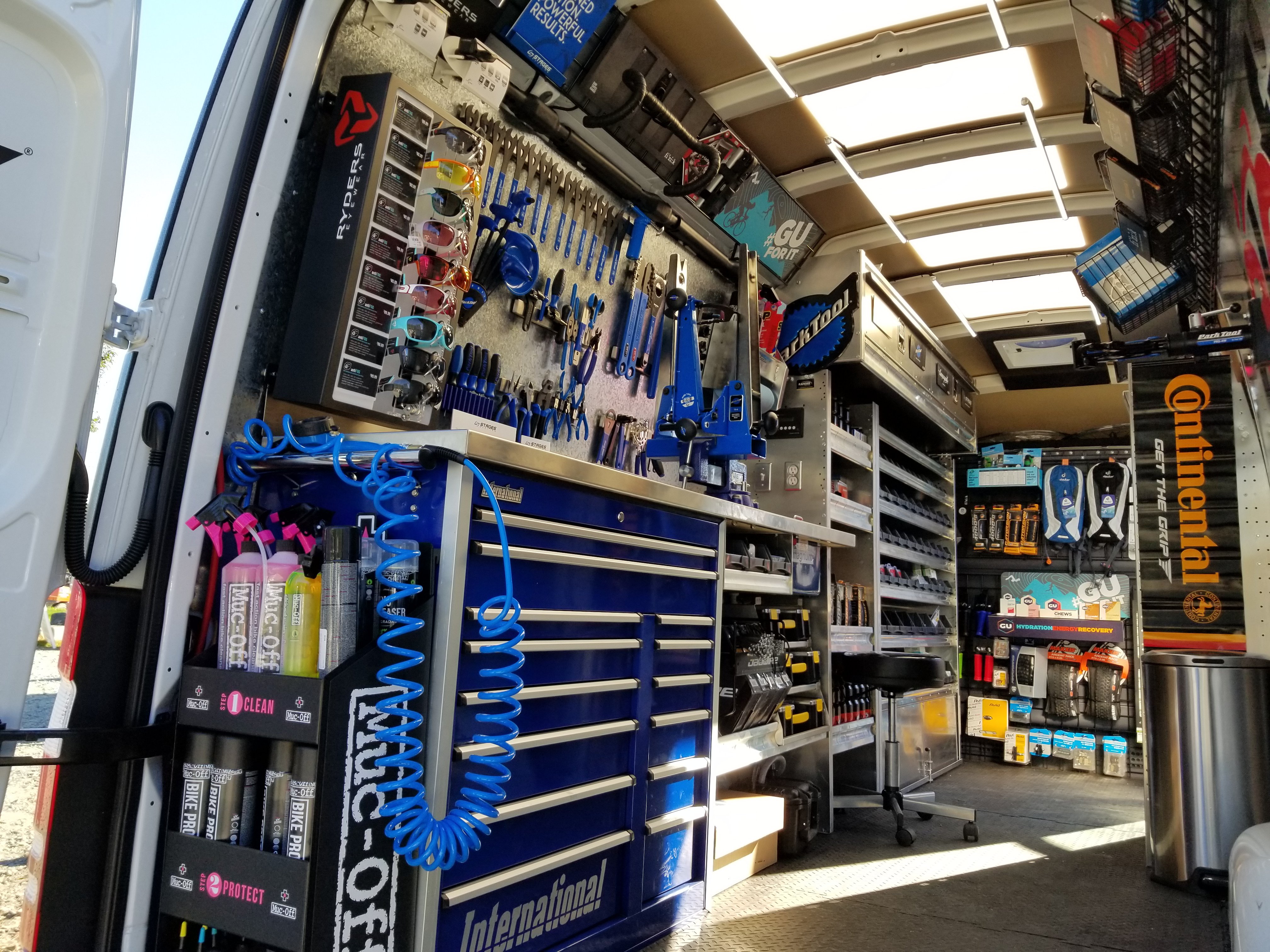 Price: Starting at $79 CAD (but you can also just get them a gift card)
Buy: velofix
WeAreOne Da Package cockpit (Da Bar and Da Stem)
On the heels of their wildly successful Hand Laid in Canada carbon wheels, WeAreOne has followed up with a unique bar/stem combo they claim to be one of the world's lightest and strongest. Arguably more importantly for most riders, however is that they were designed to do a better job of dealing with clamping force irregularities and stress risers through the use of a clamping sleeve. It's an interesting design story and very clean looking.
Also important (and unique) is that WeAreOne's Da Bar and Da Stem are designed, tested, and manufactured in Canada at their Kamloops HQ. Not many other carbon bars can claim that (can any?).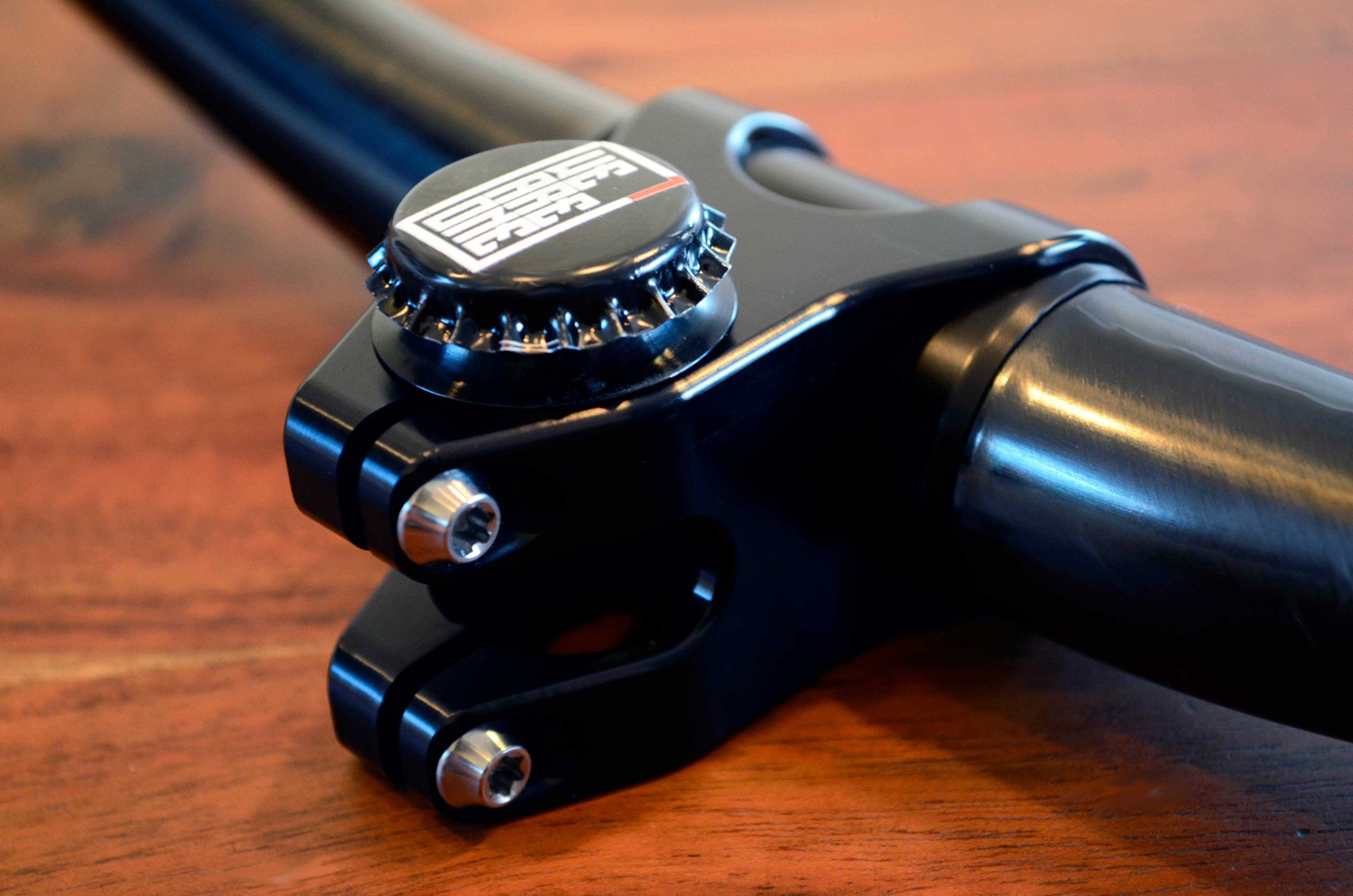 Da Bar
Carbon bar with alloy sleeve, made in Kamloops, BC
800mm wide (cut lines allow a cut to size down to 740mm)
20mm rise // 5-degree up sweep // 8-degree back sweep
Weight: 227g
Da Stem
Made from 7075 aircraft aluminum
Machined by WeAreOne in Kamloops, BC, using a unique 6-stage process
Weight: 35mm: 80g // 45mm: 86g
Titanium hardware
Passes DH standard testing from EFBE lab
Da Package System weight is 320g for the 35mm stem // 338g for the 45mm stem option
Price: $375 CAD (carbon bar and stem)
Buy: WeAreOne website
Jaybird Vista Earbuds
Thanks to Apple AirPods, everyone knows about the convenience of true wireless earphones. As great as they are, what everyone doesn't know is that AirPods aren't a good choice for sports: they're not waterproof (rain or sweat can ruin them, you certainly can't swim in them); they don't fit all ears (like mine) well and won't stay in while running or riding. Jaybird introduced the Vista true wireless headphones this summer, and they're simply dialed: IPX7 waterproofness means they're rated for submersion to 1 meter for up to 30 minutes, but they're also dust, sweat and shock proof. They come in a small case held shut by a magnet, and magnets also guide the buds back in place when it's time to store or charge. It's all very slick and well-designed.
They run for 6 hours on a full charge, with 10 more hours worth of charge in the case's batter-, plus a 5 minute quick charge that'll give 1 hour of play time. Independent bud use extends total power to 32 hours. Don't ignore that last line, because this is where it gets interesting: most riders I know don't want music in their ears on technical terrain, up or down, myself included, especially when riding with others. At least, not in both ears. I like hearing what's going on with my bike, tires, other trail users, etc. But there are sections of trail - or gravel or road, where music makes a lot of sense if you can listen safely. So the other big deal with these is they're designed to also be used individually, allowing you to ride with music in one ear with the other left free to hear traffic, trail users, and that branch that just snapped behind you indicating there's a cougar on your tail...
There's more to love about these but no room here for a full review (stay tuned). But take it from me, whether as a gift or for you, the Jaybird Vista has the holeshot on the others in the very competitive true wireless sports headphone category.
Price: $179 US / $239 CAD but currently on sale for 159 / 209
Buy: from Jaybird
Trail Association membership
The rider in your life buys this for him/herself anyway, right? RIGHT? Why not head them off at the pass and get them a membership to their local trail association? Or, if you're buying for a new rider in your life, this is a great idea that will help them understand that trails don't build themselves.
Depending on where the rider you're shopping for lives, you'll have to hunt for their local trail association's website. Here are the ones closest to us:
North Shore: NSMBA (often confused with us here at NSMB - we're not related but we do ride and drink beer together)
Squamish: SORCA
Whistler: WORCA
Tri-Cities Off Road Cycling Association: TORCA
Fraser Valley: FVMBA
Bellingham: WMBC
Rest of WA state: Evergreen Mountain Bike Alliance

One last radical suggestion: if you or the rider you're buying for already has one membership, buy another one from a different organization. Many of us like to enjoy trails elsewhere, we should support those trail associations, too. Each annual membership is cheaper (by far) than a single day of skiing and does a LOT more to directly benefit trail building, maintenance and advocacy in those communities. That also directly benefits you, amigos and amigas. Get in there and make a difference.
Ryan Leech Online course(s)
We've recommended this before, but I think it's time we revisited Ryan Leech's online learning resource because he just keeps adding and adding to it. And, recently, to demonstrate how well it works, he collaborated with Mahalo My Dude to try to get Matt Dennison up to speed on wheelies in one day. The video is a pretty good illustration of Ryan's approach, and results.
There are several options available, whether you just want to focus on one of Ryan's learning segments (wheelies, manuals, cornering, riding flats, etc) or access to the whole shebang, which includes dozens of tutorials and over 600 video tutorials. It's an insanely good resource and winter is a great time to set aside 15 minutes a day to work on skills that'll come in very handy come Spring.
Price: $19 USD per month (full access) or pricing varies per individual course
Buy: Ryan Leech Connection