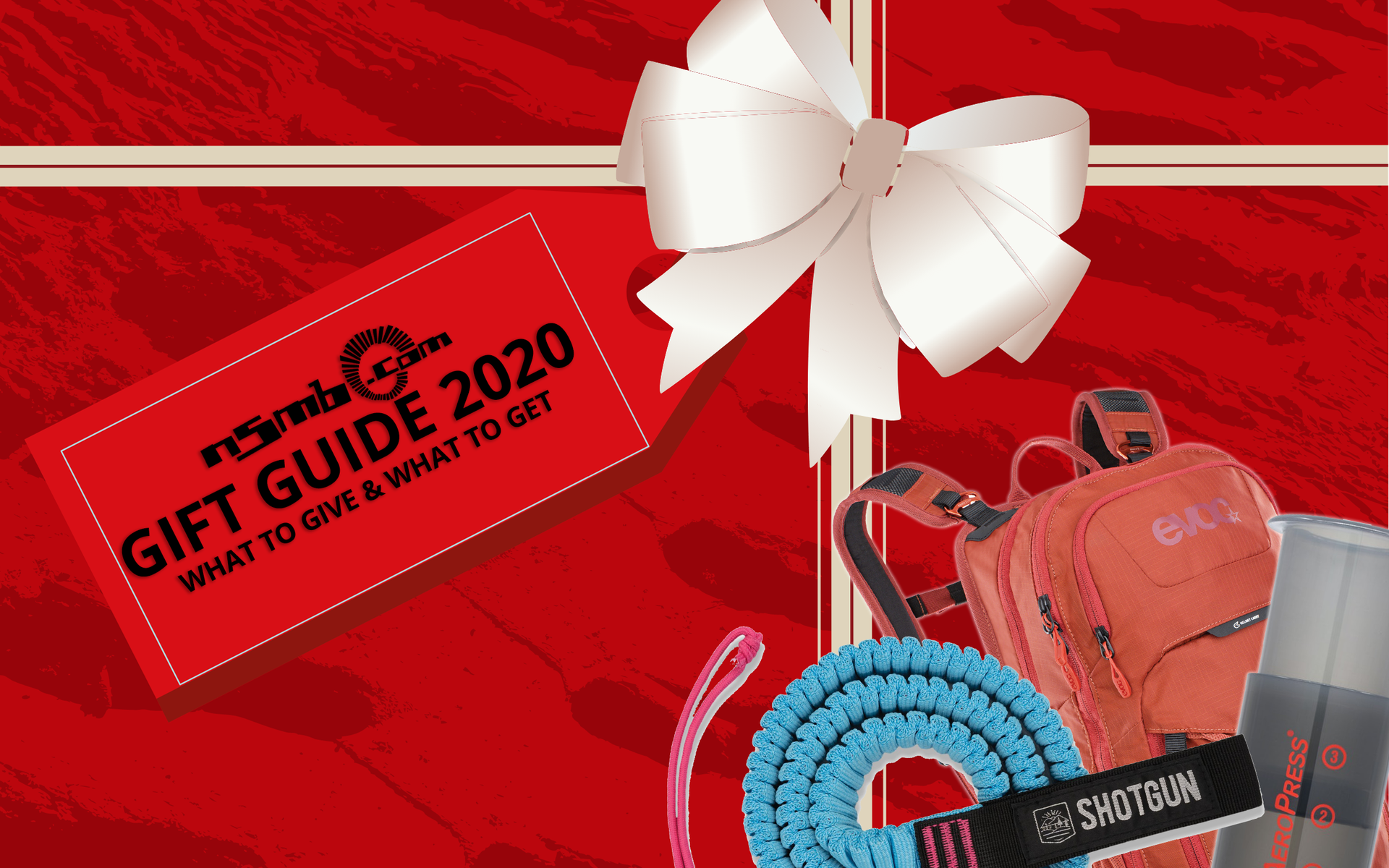 GOOD GIFTS & GEAR
2020 NSMB Gift Guide - Week 3
Presented By

Every Thursday through December 17th, we'll be presenting a new list of gifts for the mountain biker in your life. This is gear we stand behind that will upgrade your bike or the ride experience, or deals on some other sweet stuff we're digging right now.
In case you missed the first two weeks of the 2020 NSMB Gift Guide, here they are:
---
Before we get started on this week's list, we'd be remiss if we didn't mention the importance of taking care of those who take care of us: frontline workers, first responders, essential retail and services; they're still out there every day, working hard and risking their health - for all of us. Take a little time to appreciate them. A kind word or a small gift or other gesture is nice way to let 'em know you appreciate what they do - whether it's the stitches you got in the ER last year or the nurse that took extra good care of your mum. Let them know they're appreciated. Be kind. Say hello. Smile.
Here's another idea: get something nice for that under-appreciated trail builder or trail association volunteer in your life. Whether it's a 1/2 pound of really nice fresh coffee, a stealthy 6-pack or anything on this list, I promise you it'll be one of the best gifts you'll give all year, and they'll really appreciate the thought. We don't need to tell you to take care of your mechanic, too, do we? Oh, we do. Ok then, keep them on your list as well - the next time you need a last-minute brake bleed on a Friday, they may be the only thing standing between you and a few days of weekend riding with sweet running brakes*.
*Please don't ask your mechanic to do last minute Friday repairs. Or if you do, be prepared with LOTS of beer and the possibility of being laughed out of the shop.
EVOC Stage Backpack
Evoc bags have always impressed us with their thoughtful blend of features and good design without going over the top. The EVOC Stage 18L fits right into that characterization, focusing on fit and ventilation comfort. The Brace Link carrying system adapts to the wearer's shoulder width, eliminating sway or pinching from straps that are set too wide or narrow. Evoc's Air Flow contact system lets air flow between your back and the pack's chassis by creating space and encouraging ventilation. There's also a side access tool compartment, and a rain cover. It's a great option if you value carrying comfort and back ventilation when riding (who doesn't?).
From 185 to 200 CAD. Currently on sale at Competitive Cyclist (and we found the 12L version on sale at evo).
45NRTH Draugenklaw and Flask holiday bundle
​Warm the hands. Warm the soul. The cold weather specialists at 45NRTH paired their lightweight Draugenklaw pogies with a custom 45NRTH 3 oz. stainless steel and wood flask manufactured locally in Minneapolis by Woodchuck USA who plants a tree for every product sold (it's worth stating that a wooden outer surface on a flask makes a lot of sense for winter use).
Lighter, more streamlined pogies are great for milder days or racing
Softshell fabric throughout with weather-resistant outer and soft, cozy fleece inside
Inner lining is made up of Far-Infrared Yarn, a high-performance polyester fiber with the function of accumulating heat and maintaining warmth
Included bar plugs keep pogies securely in place
SIZE One size - Fits flat bars
SUGGESTED TEMPERATURE RANGE 15°F (-9°C) to 35°F (2°C)

Check 45NRTH's site to find a local retailer that has the bundle in stock or get it online at Worldwide Cyclery.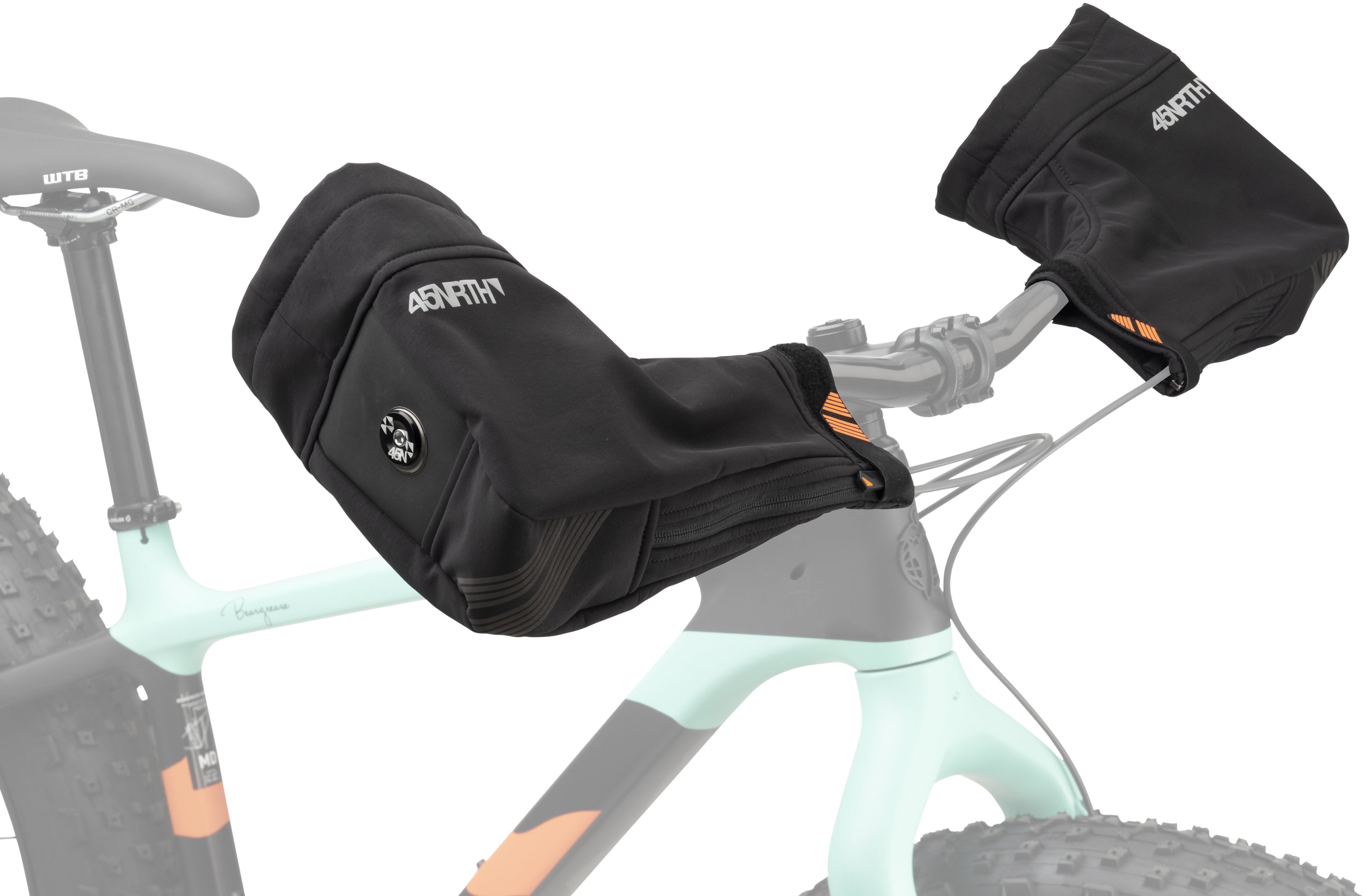 Kids Ride Shotgun Tow Rope Hip & Pack Combo
With the shotgun tow rope + hip pack combo, your mini mountain biker will be ready for any adventure – big or small. Andrew Major just reviewed this brand new release from Kids Ride Shotgun, makers of the Shotgun seat.
About the shotgun tow rope
● Shock absorbing stretch for a comfortable tow uphill
● Quick to attach and remove (stem loop + carabiner included)
● Load rated to 500lb / 225kg (suitable for big kids too!)
This combo pack also includes the shotgun hip pack, the perfect place to stash the tow rope during your family ride.
About the shotgun hip pack
● Designed for mountain bike kids of all ages
● Unisex design featuring rad 'Shred Til Bed' animal print
● Dual pockets with waterproof zips and outer (for all weather protection)
Available to order in-store, or via a pre-order from the Kids Ride Shotgun website. In other words, if you're planning to give/gift one for the holidays, you'd better jump on it asap, because availability at launch is going to be very limited. To order, use the following links: USA/Canada/Rest of World // UK Only // EU countries excluding DE, IT and FR // Australia only // New Zealand only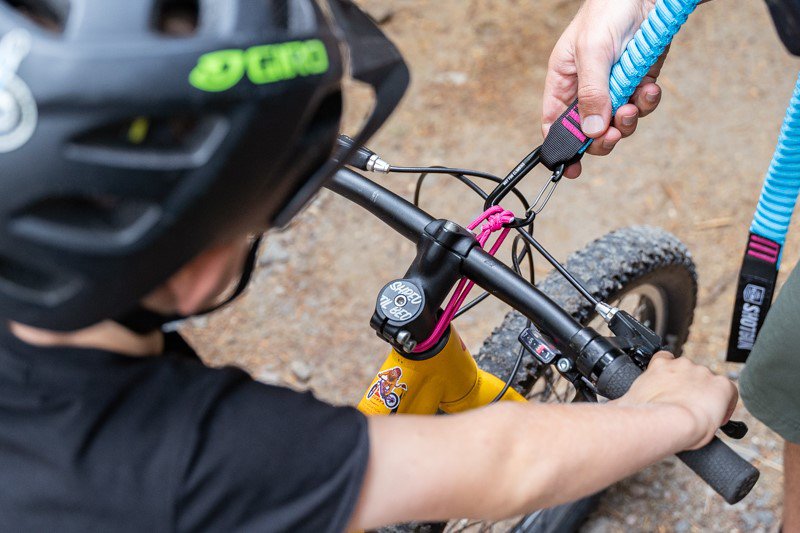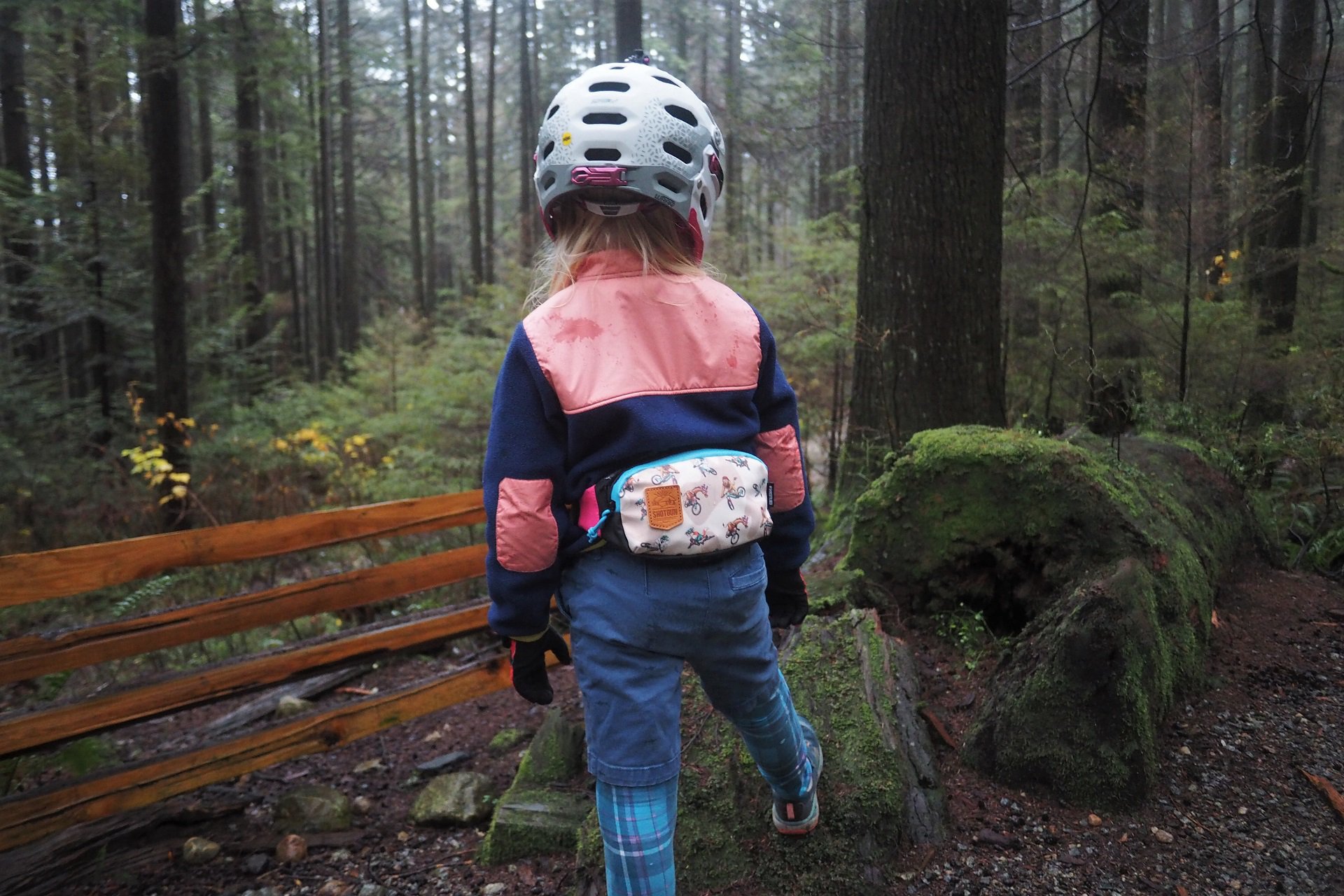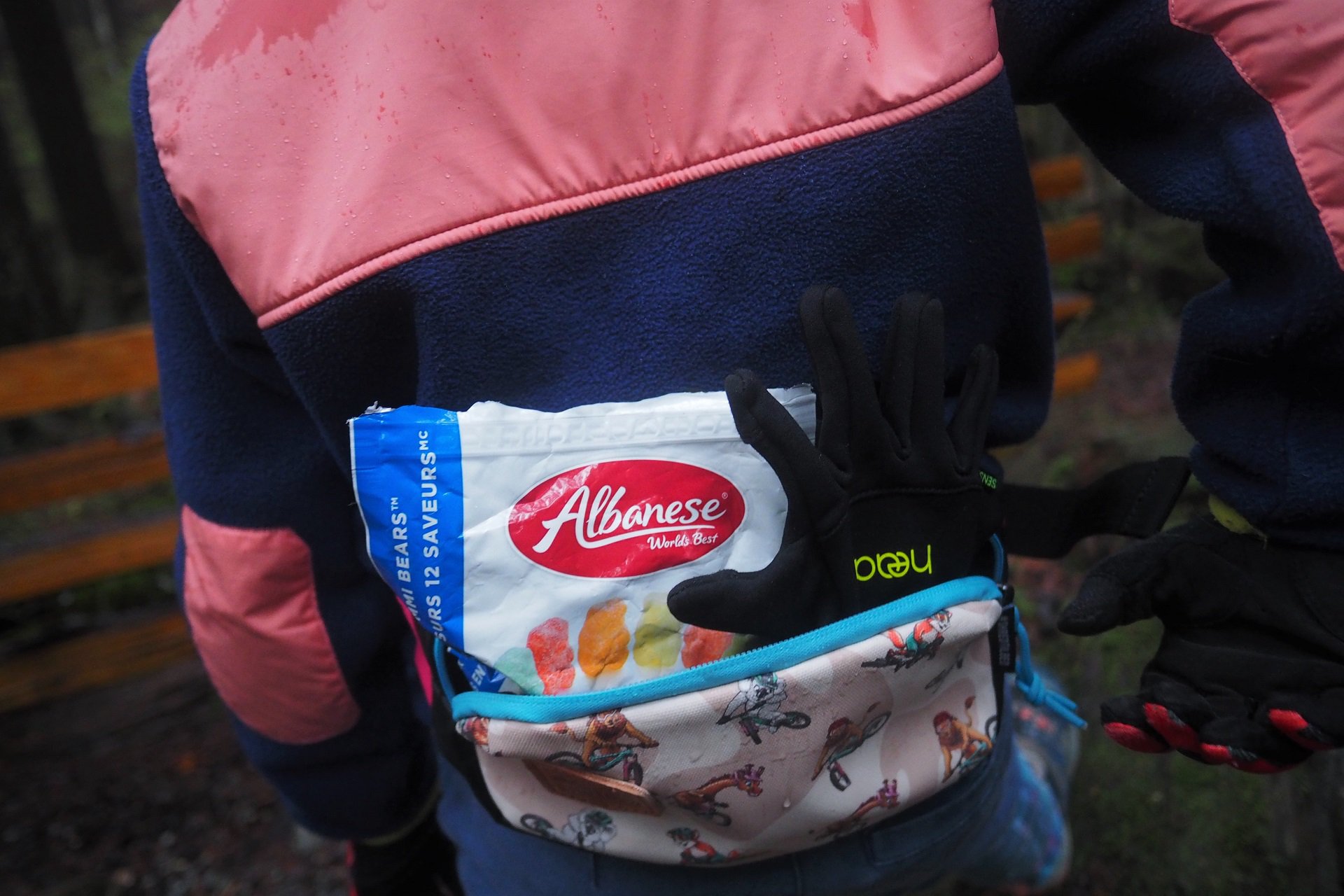 Aeropress GO
What started as a novel way for coffee nerds to brew a good cup anytime they were away from their elaborate home setups has turned into a cult favourite that has probably sold too many units to be considered 'cult' anymore. The Aeropress was invented by the same fellow who came up with the Aerobie many years ago - talk about a versatile inventor type. The Aeropress - and the new GO version, which is simply a bit more compact - is easy to use, cleans up super quickly (my beef with the might French press is the cleanup starts to feel like a hassle if you're doing it 2-3 times every day) and, most importantly, makes really good coffee. I thought this would be my travel/camping coffeemaker - and it is - but it also gets used at home now every single day. Highly recommended gift for the coffee lover, camper, traveler, or anyone pressed for space that would love to ditch their countertop coffee machine. There's no faster or easier way to brew a really good cup of coffee (up to three at a time, actually).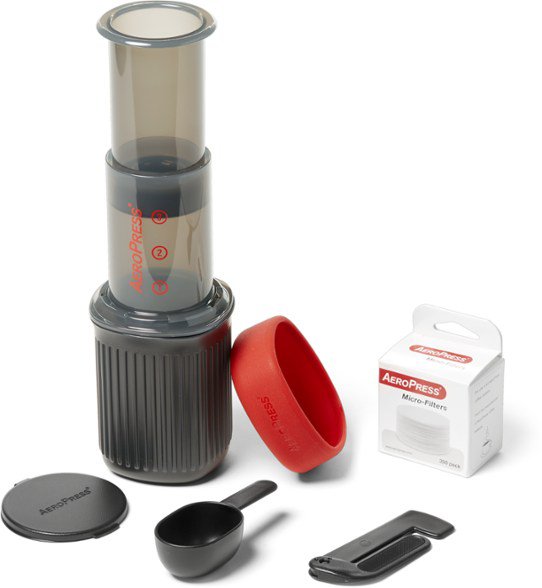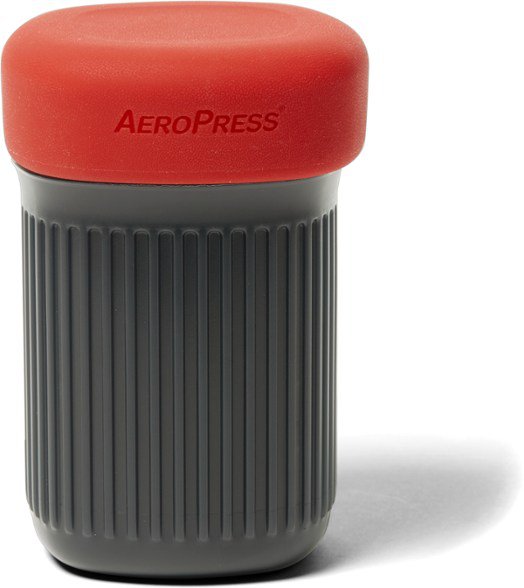 Kitsbow Icon
Kitsbow has been making really high quality bike clothing for about eight years now. What started as a high end brand with eye-watering prices has turned into a company that has moved almost all of their production to their new home in Old Fort, North Carolina. Many of their pieces like their top-selling Icon are made to order, which allows them to reduce waste and control costs. You won't see their products getting blown out at the end of the season for 50% off like the rest of the apparel industry. Their designs are intended to be timeless and made to last. I'm still wearing the AM Short and Jersey that I reviewed six years ago. The shorts are wearing a bit thin in the seat after seeing a lot of commuting and road miles (lycra is for weekend road rides - around time I cover up).
So that was a long preamble but that's because the Kitsbow Icon, seen here, is as impressive as those shorts and jersey and I certainly expect to have it for six years or more as well - even though in the year I've had it, I don't just wear it occasionally when riding - I wear it 2-3 times per week, all day long. And this is why the Icon is Kitsbow's halo product. Sure, you can wear it while riding. It makes a good mid-layer on cold days or outer layer when fall hits, but I like it even more for post-ride warmth that isn't just 'passable in the coffee shop' - it looks good. Stitched using Pendleton wool, and available:
for men in 9 fabric colours, 6 sizes (XS to XXL), and 2 cuts (Signature and Athletic fit - think 'shirt' and 'light jacket')
for women in merino (5 colours) or Pendleton wool (2 colours) in 6 sizes (XS to XXL) and 2 cuts (Women's cut is tapered and Signature which is unisex and a bit boxier).
The Kitsbow Icon costs $220 and you can only get it directly from Kitsbow. It's not a shirt, nor a jacket. It's both. You will live in it. I live in mine, at home, when camping, and even occasionally on the bike. It's not 'this season's shirt', it's the one you'll have for years. Wait, this is a gift guide. They. They will have it for years.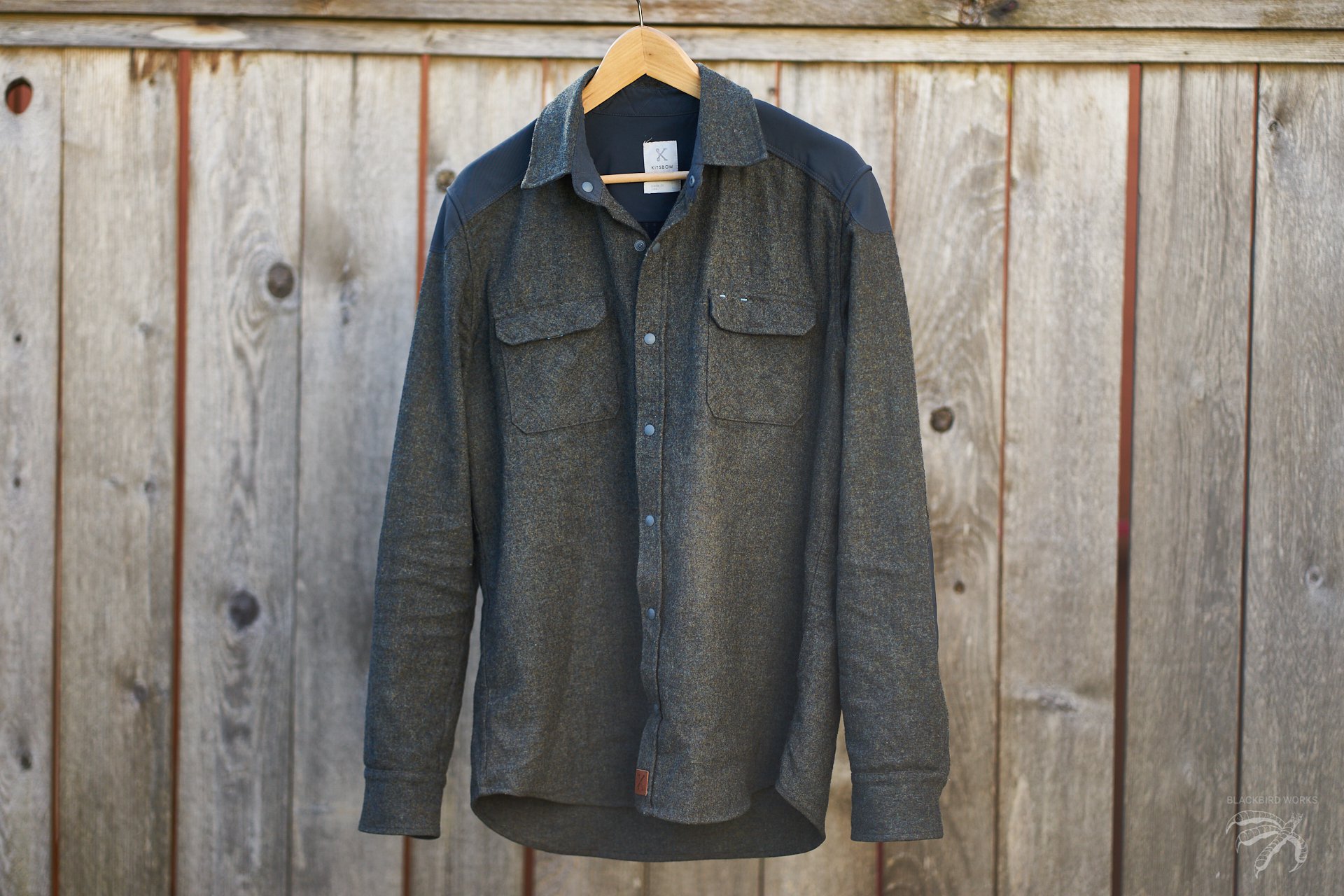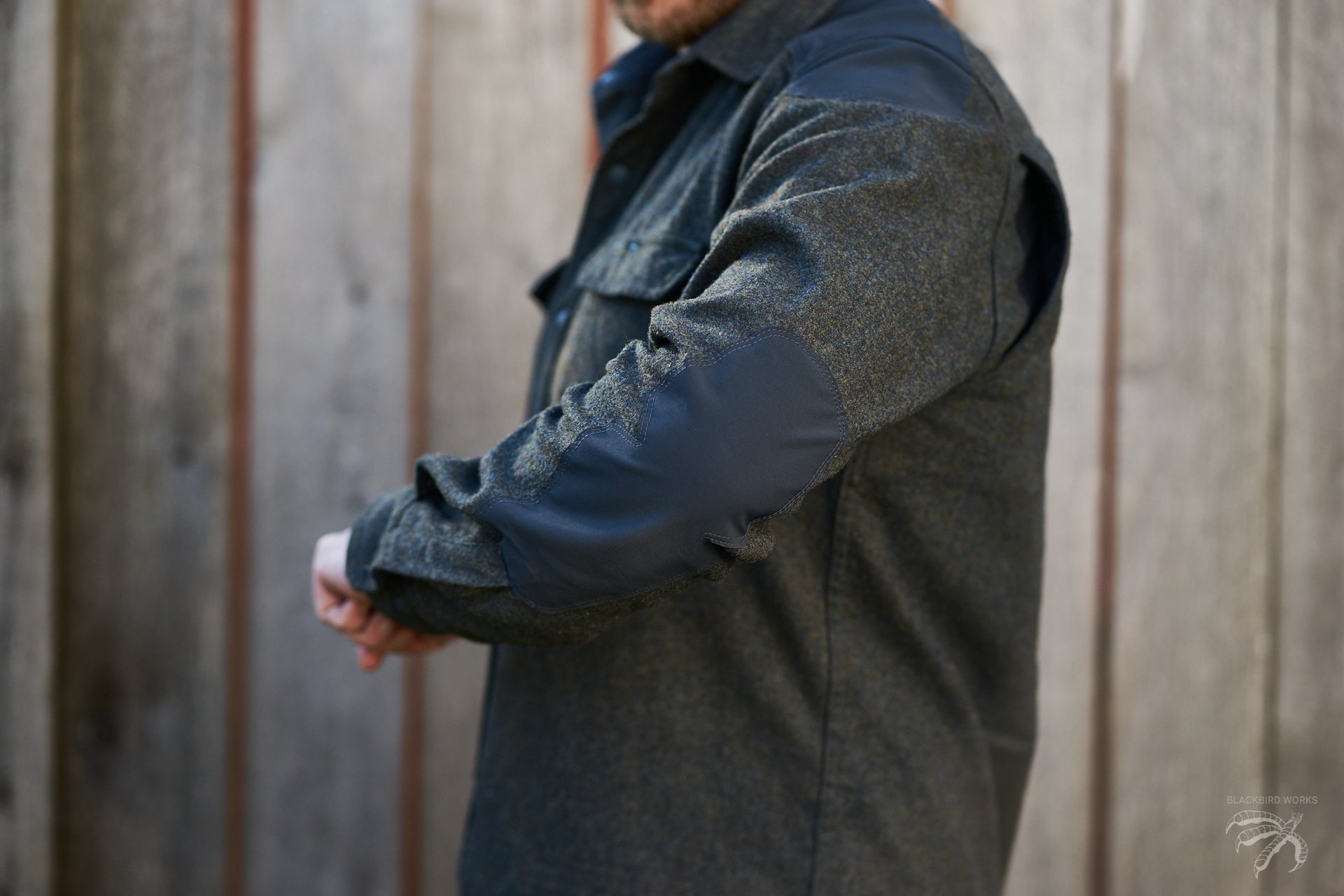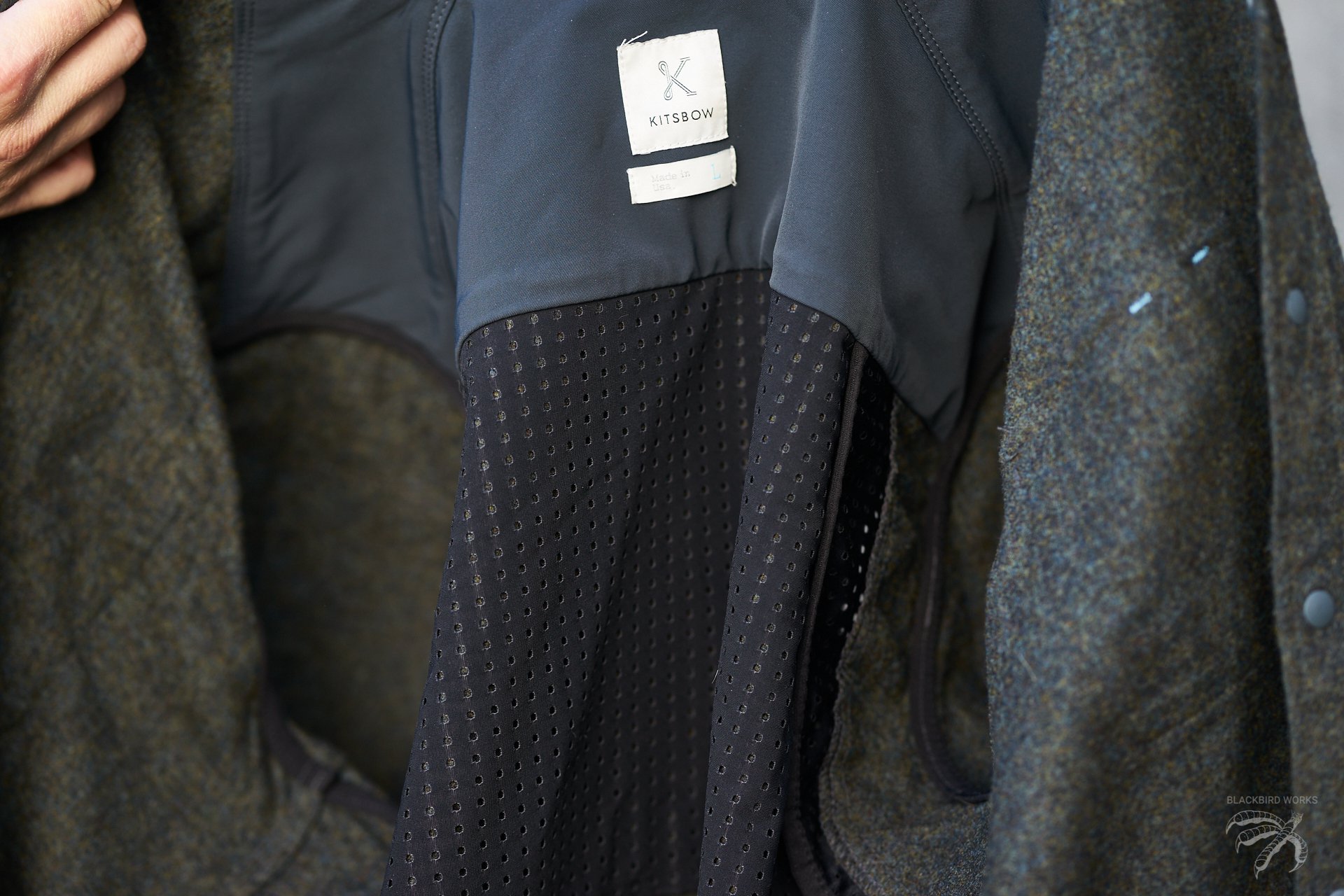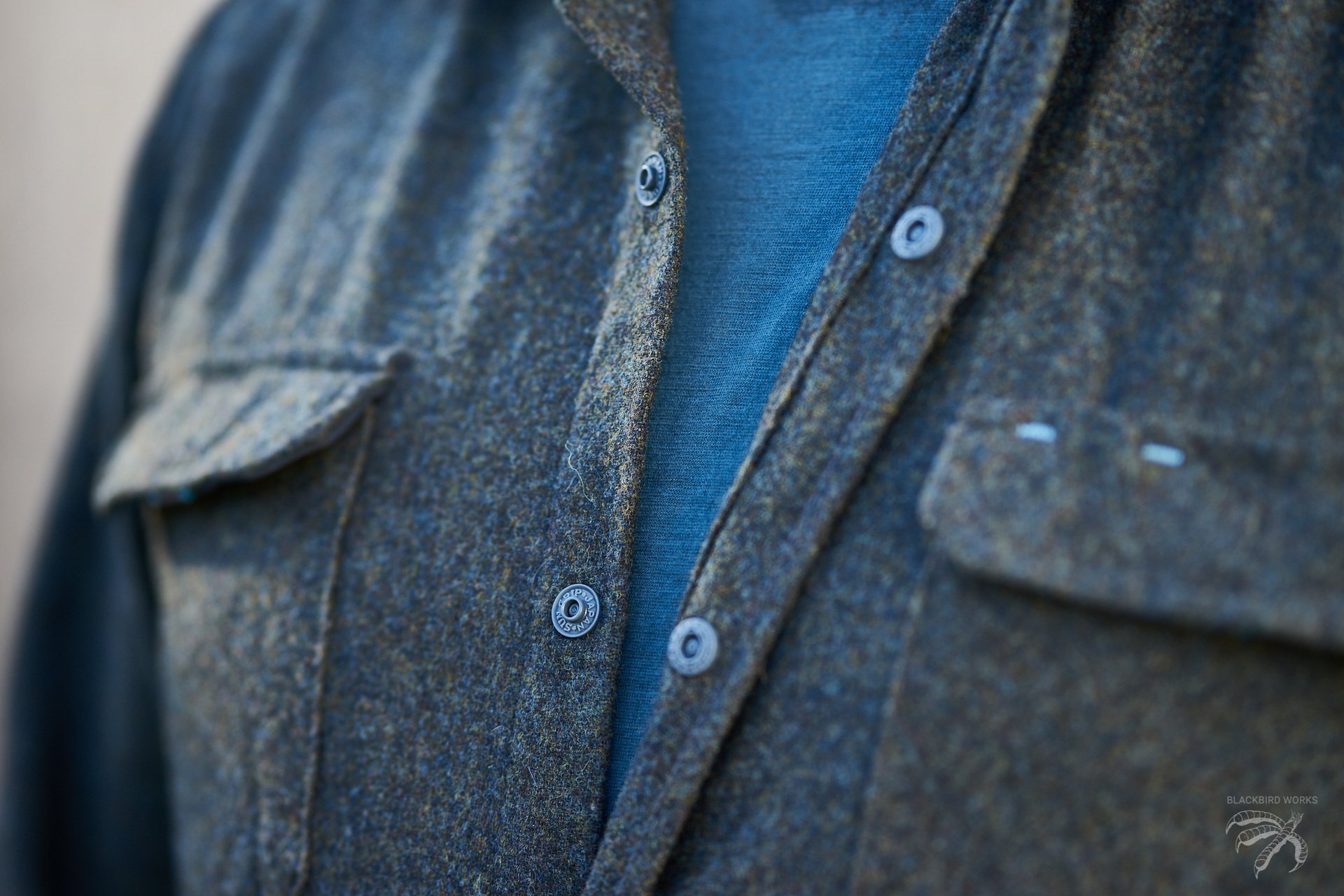 Peet Shoe Dryer
We've listed this one before, but if you don't have one, get one. And if the rider in your life doesn't have one, but wants to ride in the wet or winter season...get them one. Works great for ski boots, work boots, any footwear that gets used a lot and either sees rain, puddles, or sweat. Putting your shoes away wet promotes bacterial growth, and that's where the smell comes from. Even shoes that 'don't smell that bad' will be brought back to odor-free status after some time on a Peet's shoe dryer. Absolutely revelatory in its effectiveness and simplicity.