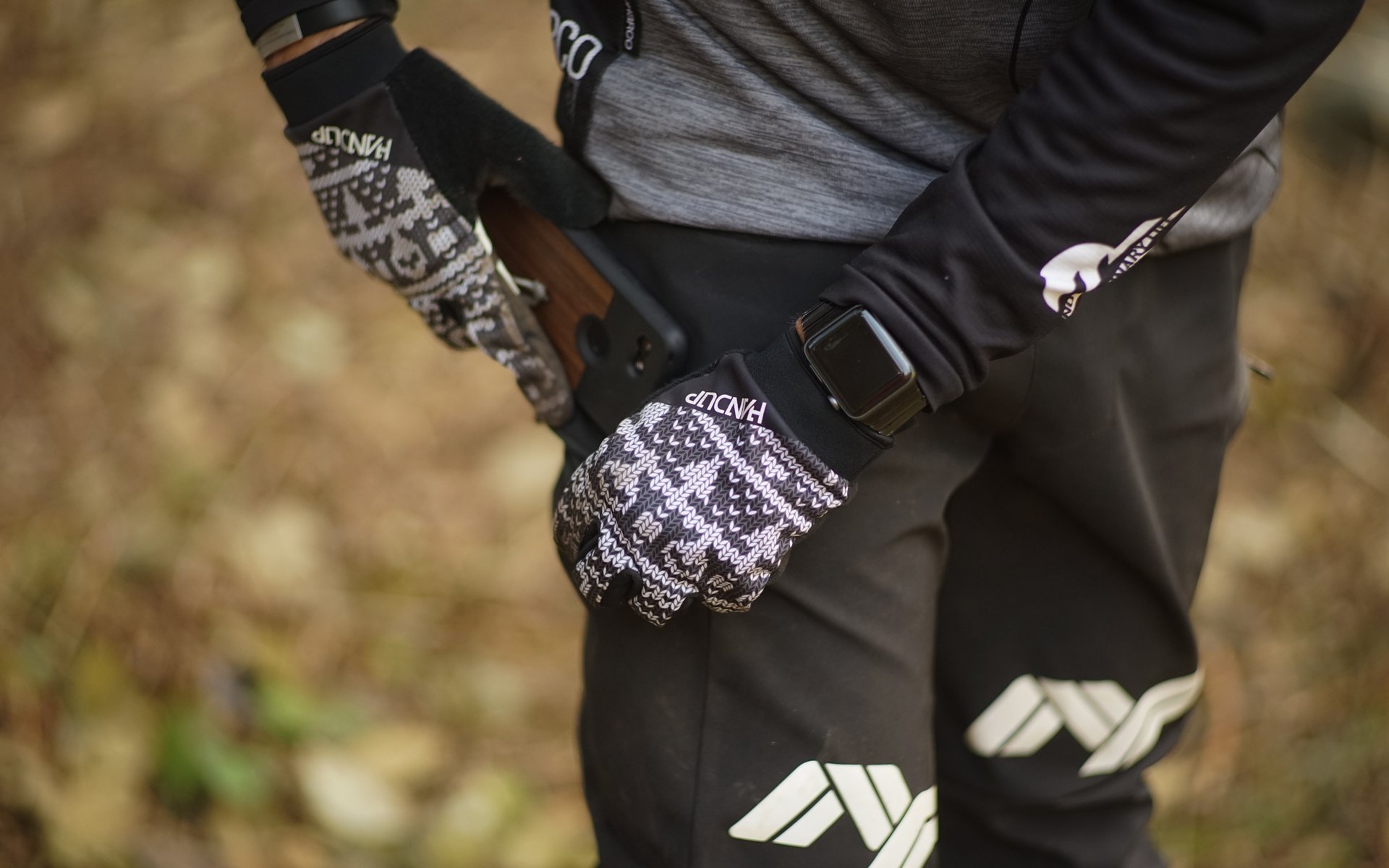 REVIEW
NF Berzerker V2 Riding Pants
If you have been riding for awhile you know that what is old will eventually be new again. Fanny packs, purple anodized parts, flat pedals, fat tires, J bend spokes, water bottles, bar ends, triple chainrings... Okay, maybe not the last two but you get the idea. In the downhill world long pants, pyjamas if you will, never really disappeared but many of us who pedal for our single track abandoned the idea for cold and damp days years ago. The fabrics may not have been waterproof but they sure were hot and sweaty. If it was cold and dry they worked okay but that was about it. You were wet from the inside or the outside or both. Textiles have come a long way in that time and water resistant/waterproof materials that breathe relatively well are common and increasingly affordable.
NF is a small Vancouver company that manufactures gear right here in Canada. Marketing, design, sales, and manufacturing all happen under one roof, ensuring a quality product and good working conditions. Perhaps most importantly, the location allows NF to work closely with riders and respond quickly to customer feedback. The Berzerker V2 pant is a result of that feedback.
The first question I asked Travis from NF was; "do kneepads fit underneath?" The Berzerker is designed for riders who go hard and space for leg protection was mandatory. After that was settled and the pants arrived and I wore them pretty much constantly from day 1. As luck would have it we had the rainiest September on record, and most of October was pretty sucky as well, so the arrival of the Berzerkers was welcome.
Pants have several advantages over shorts that don't all depend on weather. Obviously they offer a little more protection but they also limit water from entering your shoes and socks from the big holes at the top, keep dirt out of your footwear and off your socks and pads (I don't mind dirt but some do), and they provide a level of warmth and comfort that makes riding in shitty weather a little more pleasant. If they keep you somewhat dry, well that's a huge bonus.
Fabric
The Berzerker isn't made from 3-layer Goretex, and that is reflected in the 228 CAD price (173 USD, 135 GBP, 144€). Instead a softer, more breathable soft shell material covers you up. Another big bonus is that this fabric has a generous amount of stretch for comfort and mobility. The fabric is also a little thicker than a Goretex-type outer shell and is soft, warm and comfortable against your skin. A disadvantage is that these are not considered fully waterproof. Water doesn't bead up on the DWR (durable water repellent) coating, but it doesn't seem to absorb either. With your ass being spashed over a couple of hours, some moisture is the inevitable outcome. I haven't been uncomfortably wet, but not as dry in the assy area as when I wear a pair of 7mesh Revo shorts, the best waterproof shorts I have worn. On particularly nasty and cold days I may decide to wear my Revos under the Berzerkers, but despite some biblical days I haven't yet felt that need.
Convenience/Features/Fit
These are a nice balance between thoughtful features and well-planned minimalism. There are 3 pockets that never seem to get in the way and double as vents when empty with open zippers. The quality zippers are not waterproof however so unless your phone is waterproof I'd bag it or store it somewhere else, despite not having any issues personally.
Kneepads are where things get a little sticky. The cut is accurate for my much-loved Shred (formerly Slytech) knees and there is no binding or snagging, with one exception. I have a 31" waist but a 33" or so inseam. These aren't likely measurements commonly found together and as a result, the distance between the top of knee and my waist is a little too long for the size medium Berzerkers. It's not enough of an issue to affect my performance, but I find my knees pull down the front of my pants a little when I'm in a downhilling position.
Another issue is that the narrow cuffs (which I love) do not have zippers. As a result you have to put on your knees before you put on your Berzerkers. Also, my personal preference is to climb with my kneepads around my ankles and the only way to accomplish this is to drop trou, push down pads and then raise trou. This isn't always the strategic play. I can however pull my pads up without performing the aforementioned procedure. Obviously this isn't something that would affect everyone.
One of the best Berzerker design features is the no-closure waist. There is a wide elasticized integrated belt that is a perfect fit for me in the size medium. It keeps the pants in position (aside from the issue mentioned above) with no seams, folds, pressure or hot spots. I pull them on and they seem to click into place. There are even belt loops if that's your preference but I haven't felt the need.
The three pockets are well-placed, one on the right hip that fits a phone, and two on the side of your thighs. They are easily accessible but securely zippered closed. There is no fly but the elasticized waist, which sounds terrible but isn't at all, allows you to deal with your business.
Final Analysis
I love wearing these pants on cooler and/or wetter rides. Usually I wear them with kneepads but if f I'm doing more pedalling on trails with a lower gnar factor I'll slip them on over my bare knees and feel somewhat protected and very comfortable. The stretch and the coverage actually inspires a little extra confidence; the extra shin protection from pedals and obstacles is nice and I'm certain that my kneepads won't slide on impact. They are warm without making me too sweaty and the nice hand feel on the inside never gets clammy like Goretex and other waterproof breathable tend to. My fit issue and the lack of ankle zips keep them short of perfection for me but the performance to value ratio is excellent.
Also
I've been wearing an NF merino wool first layer on virtually every ride for the last month - without washing it once. These are out of stock at NF at the moment but likely to be back in stock soon. The cut is great and there is nothing like merino against your skin for winter riding.
Check ridenf.com for more info on these products (Berzerker pants here) or to order some goods.