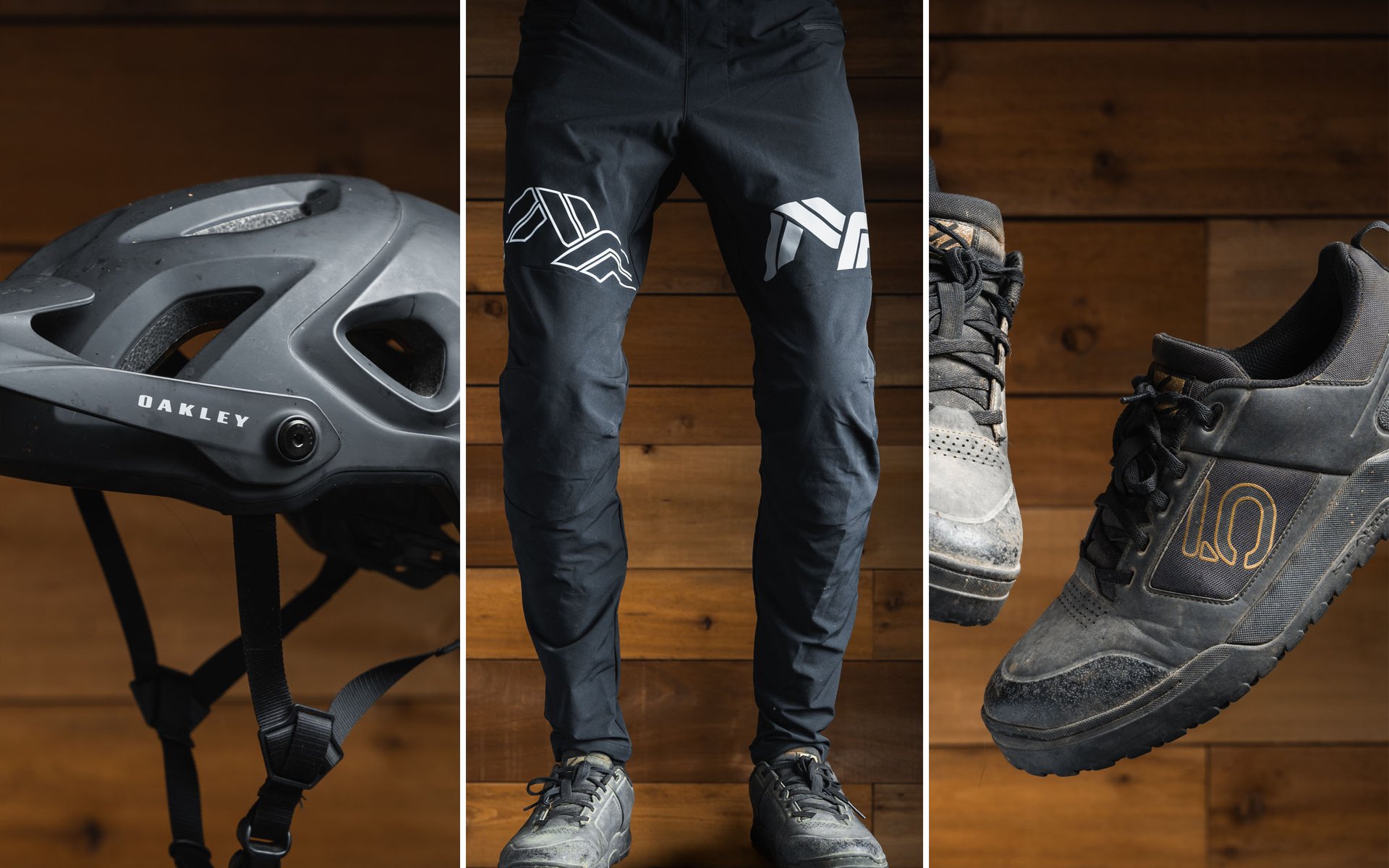 Performance + Durability
Worth Every Penny
After many years of riding, I've become more open-minded about the products I use. The most memorable impact has been with tires, where I moved from a strictly DHF diet to allow others into the fold. Some tires only survive a few rides but others stay on the bike until only small slivers of lugs remain. While having an open mind has been forced upon the stubborn Scottish/Taurus side of my personality, there have been occasions where it bit back. Those incidents sent me into a snickering spiral, swearing I won't try anything new again.
Mostly, I try to ignore that side – the negative closed off jerk he can be – and the benefits have been great. New experiences, a wider group to select from – in terms of activities and products I can rely on – and an improved appreciation of how a particular item may relate to fellow riders. Below are three products that have measured up well or surprised me in the last while. They don't stray too far from the norm and aren't necessarily the cheapest but the quality and durability make the investment worth consideration.
FiveTen Impact Pro
My first ride-specific shoe was the original FiveTen Impact High. These shoes had some issues but I Ioved them anyway. Years later I ended up on what became my favourite shoe for some time but they stopped making it shortly after; the Vans Gravel. My preferences have since changed from the Gravel, which was essentially a skate shoe with a stickier sole. I still have them kicking about but I dare not ride them again for fear of ruining the memories. I already did that with childhood-T.V. favourite Nightrider. Instead, once in a while I admire them and remember the good times, despite breaking toes in them because of their slim profile. One day they'll make their way from the depths of the shoe rack to a shelf somewhere in my office.
Before the Vans, I was a diehard FiveTen Impact fan but after them, I couldn't stand the bulk of what was their current Impact (version 2). I spent a while testing various other shoes – Sombrio, Teva, Giro – but after a few years clipped in, I arrived back at FiveTen. The shoe I returned to was the Freerider Pro with the smooth section of Mi6 rubber sole. As many know, this shoe and many of FiveTen's products during that period had issues with durability. Like others, my Freerider Pros delaminated but I managed to salvage them for hundreds of kilometres with the help of Shoe Goo and I dare not hike in them. My experience wasn't as bad as other horror stories I've heard and it wasn't until I wore pinholes through the sole and footbed that they were retired.
Between those and the Impact Pro here, I spent time in everything from Specialized's 2FO (first and second gen.), Shimano's GR9, Giro's Riddance Mid, and Ride Concepts. The sole of this latest Impact Pro is thicker than I'd grown used to but it doesn't have the dead sensation of the early Impacts I'd matured from. The protection provided by the shoe was better than any of the options listed that I rode through this confusing and at times, frustrating time. These strike a great balance of feel and protection and I've happily continued riding since first reviewing them 18 months ago.
They've spent more than 164 rides and nearly 3,000km providing contact with my pedals and are showing wear to prove it, but I'm surprised how well they're ageing. In terms of construction, the shoes have zero issues to show. I don't think I've even had part of a stitch hanging loose which is impressive, especially given the rough patch FiveTen were in before these, a patch they appear to have made it through.
This experience has also shed light on an aspect of shoe durability I wasn't as aware of before. Pin length has always had some influence on the lifespan of a shoe sole but the style of pin is also proving to have an effect. I typically ride with the Deity T-Mac pedal and with these, the grip and durability have been great. Time on the Nukeproof Horizon pedals, another favourite, has dwindled recently and I didn't notice a big change in wear when they were being used. The shoes have also spent time on over-pinned ANVL Tilt V3's and the Pedalling Innovations Catalyst pedal but didn't show any change in wear. Each of these pedal's pins are grub screws like the T-Mac but sharp, thin pins that aren't grub screws have worn away at the sole more aggressively. The Chromag Dagga pedals attacked the sole and had more impact on degradation in the two months spent on them than the rest of 2020 on the Deity has. It's something to consider if longevity out of a grippy, 160 USD pair of shoes is important.
On all pedals, the Impact Pro has provided excellent grip and good feel considering the protection provided. It's a shoe for riders who want their feet to remain in place and aren't interested in moving about on the pedal. Racers interested in flats (are there any aside from Sam Hill, Connor Fearon or Morgan Charre these days?) will struggle to find a shoe that provides such a planted position and great protection. Bring on the chunder and worry no more about slipping a foot!
But it's the durability of these shoes that has impressed me most. As these Impact Pros approach 3,000 kms of DH and aggressive trail riding, (and their fair share of hiking) I'm struggling to find a weakness. For that reason, I will happily buy a second pair when these finally kick the can. At that point they'll have survived more than two years of solid riding, which is great considering the grip and protection provided.
Oakley DRT5 Helmet
As with my tires, I'm unabashedly picky about helmets. Multiple versions of the TLD A1 have sat atop my head after trying one on and being impressed by the comfort. The relatively small outline and light weight of the Specialized Ambush was a favourite too. After reviewing the Oakley DRT5 I continued to switch between the three but quickly ended up mostly between the Ambush and the DRT5. I enjoyed the light weight of my Ambush, which is pre-MIPS, and honestly, I liked the white finish despite typically going for all black everything.
The Ambush began to suffer from the hottest rides and length of service, rendering the forehead pad useless. I could get a replacement but the DRT5 has removed any urgency. This coupled with the secure spot for my riding glasses had me reaching for the Oakley lid more often and now it's protected me for more than 100 rides – over 1,500km on the bike.
I've left the ribbed silicone sweat guard in place and it has outdone any regular foam pad. In the helmet review, I noted how the ribs successfully kept sweat from the eyes and secured the fit, but I hadn't considered the durability it could offer. It's not clear like it was when new – the silicone has turned a smokey brown/yellow colour – but it continues to do everything as new. I can't say that about any other foam padding after 18 months of use.
The eyewear clips continue to hold my glasses securely, preventing the loss of another pair. Clips in a helmet are foreign to most of us but now I've been using them long enough, I can't imagine riding without them. They also come in handy for holding light cables, for any night riders out there. Lights and the battery also mount well thanks to the venting layout. I've found it very comfortable; it breathes well, and remains securely in place. The BOA 360 system still works as new, though I'll admit I don't adjust the snap basket very often; once or twice in the winter and similar through the summer. A friend with the black and blue size large I shot for the helmet review provides a counterpoint by adjusting the BOA every time it goes on. After the amount of adjusting he's done, the dial requires an additional tighten at the top of a long climb.
It's not the cheapest helmet but the features offered and length of service it's provided, with more to go, make it a worthwhile option. I expect to get another year out of the helmet and will likely replace this with another DRT5 once it's worn or damaged from a spill. Touch wood I won't need to worry about the latter.
NF DP3 Pant
Riding in long pants has seen a resurgence here on the we(s)t coast of B.C. and locally, I've noticed an NF logo emblazoned on many a pant covered thigh. As someone who's grown quite tired of the cold and wet, I too began to jump back in pants whenever the temperature dropped, which around B.C. is generally any time it rains. I've spent winters riding in shorts but those first couple of splashes on the leg are always met with a wince and possibly a loud 'eerrgghh.'
Last autumn I stumbled across an old pair of Race Face pants and restored their service time for the icky months. They were more comfortable and made cleanup heaps easier, removing the post-ride hose down of my legs or the occasional dirt-covered sneaky mission back into the house after a ride. With pants, I'm able to strip off, revealing my impeccably clean chicken legs, and hose the material down before wandering around the house in my (damp) underwear. Luxury!
Then I got ahold of the NF DP3pant. I was happy with the old Race Face pants, which were at least 11 years old but the slimmer fitting, more aggressive taper and stretchy material of modern riding pants blew them out of the water. I now look for any opportunity to wear the DP3 pant and have spent days riding bike parks in warmer temps with them in addition to the cooler, wet weather rides they join me for.
The fit, material, and elastic waist have made these by far my favourite piece of riding apparel. They're so comfy I've joked of how they could be traded for my trackies around the house. The pockets are shaped appropriately for access on the bike, with zippers to securely hold items in place – something like a smartphone goes relatively unnoticed thanks to their design. They don't keep you fully dry in real rain but they deal well with showers and splashing from the trail. They've reliably submitted to much abuse and many washes and they're manufactured by a small, local team based in Vancouver, Canada.
Bonus: NF Halfdan Merino Wool Riding Tee
When I first stumbled across the benefits of riding in wool, the next 12 months were spent in nothing else. They were a couple of Mons Royale tops from Crankworx Rotorua in 2016 and the comfort caught me by surprise. I also appreciate the minimal styling. I still wear them regularly despite crashes and branches tearing at the material. Before them, I picked from a selection of Dri Fit tees from Hurley. I've never been a big fan of the typical synthetic materials used in riding jerseys and at the time many of the designs were too boisterous for my taste.
Jersey designs have improved heaps since but I still prefer something that feels, and looks, like a t-shirt. Aside from a couple of Patagonia options I regularly use, the merino Mons Royale tops and now this NF option are my preferred choices. For me, the fit of the NF Halfdan makes it a clear winner and with how good the fit of the Mons Royale tops are, that's saying something. The length in the body, the snug neckline, and the feel of the material makes it hard to grab something else when this is clean – and often still when it's dirty.
I usually try and get multiple uses out of my riding gear and merino helps extend this. Recently, during a hot and humid (for Coastal B.C.) stretch of weather, I pushed the length of service without a wash, using the smell of the shirt as a gauge. Granted, this is going to differ for everyone but back when I rode in a regular synthetic top, I could maybe push two–three rides in average conditions (20–25-degree weather, average humidity) but it smelt mildly on ride two and by ride three I needed to apologize to others. I was able to get four rides in hideously sweaty conditions (28–32-degree weather, high humidity) with the Halfdan top before it started to have any scent. Hanging it to dry between each ride, I was surprised how little it smelt – I even rode with it a fifth time before opting for a wash. It still didn't smell as bad as day two in any of the synthetic tops I've worn in the past.
Given the lifespan of my other merino tops, I expect to get at least four years out of the Halfdan – I have more options now, so it should last longer than the Mons stuff anyway. A riding top that can be worn multiple times, fits wonderfully, is comfortable in all weather and should last a long while is well worth the 95 CAD for me. As with the NF pants, the top is made in Vancouver, Canada, not a factory somewhere in Asia.
Where to Buy AJ's Worth Every Penny Picks
The pandemic means it can be hard to find bikes, parts, and accessories. Here are some links to check out if you're interested in grabbing any of AJ's picks:
NF (Needs Factory) DP3 Pant and Halfdan Merino Tee
NSMB.com is reader-supported. When you buy through links on our site, we may earn an affiliate commission (but that doesn't mean it'll cost you more!).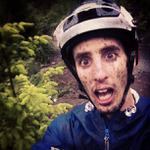 AJ Barlas
Age: 39
Height: 191cm/6'3"
Weight: 73kg/160lbs
Ape Index: 1.037
Inseam: 32"
Trail on Repeat: Changes as often as my mood.
Current Regular: Every test product spends time on Entrail