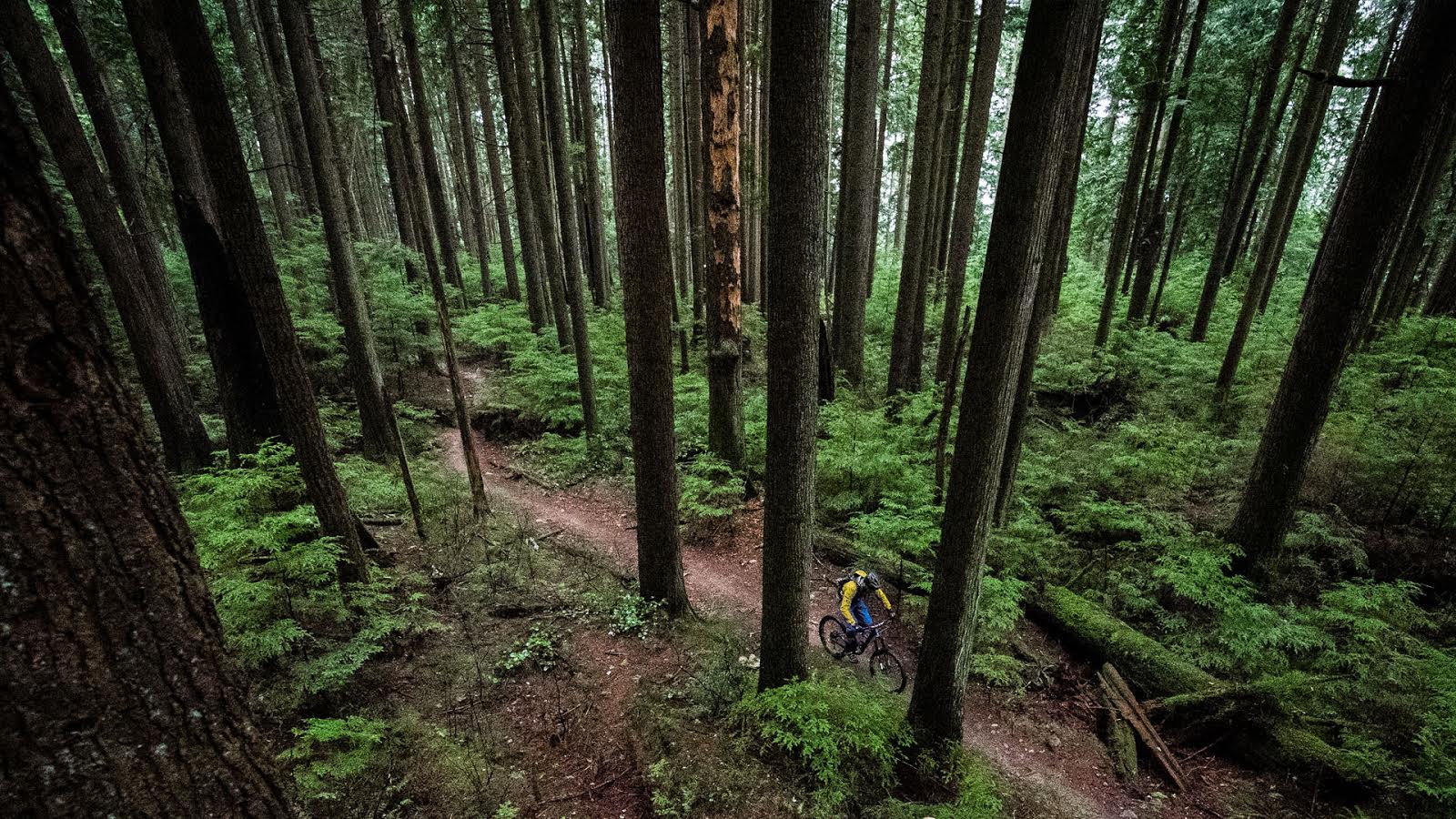 7mesh Revo GoreTex Waterproof Shorts – Reviewed
When Lance Armstrong titled his book, It's Not About The Bike, we thought we knew what he meant. He may be able to appreciate the irony now but I doubt he did then. Those of us who write about outdoor gear often chew on the tension between the purity of the activity and the materialism swirling nearby. The incessant focus on new and better has distilled my appreciation for good gear. My favourite things have become the bits and pieces that get me on my bike more, require less maintenance and supply superior function without complaint. And this piece is one of the best examples I've come across.
If you don't ride in the rain in North Van you are almost a seasonal rider, and the old cliché about just getting out the door rings true; I am always glad I went. Once you are under the canopy it's hard to notice the rain. We are also blessed with many trails built to handle water (and if that's not true for you then waiting for a dry day is the way forward). Ask a local if you aren't sure. Photo – Dave Smith
Waterproof shorts are the innovation that has transformed wet weather riding for me. It is an absolute luxury to have a relatively dry chamois for most of your ride. Having your junk marinating in muddy water for three hours is nobody's idea of a party and I didn't even realize how much I hated it until I discovered I could avoid it.
Here in North Vancouver, we get an average of 112cm or 44in of rainfall and 57cm/22.44in of snowfall. (Santa Cruz in contrast receives 80cm or 31.36in, Seattle 97 cm/38in, London 60cm/23in and Madrid 43cm/18in). That stat's not great but worse is that those of us who live close to the mountains enjoy 178 days of precip annually. And when you consider we sometimes go months without a drop in the summer you start to get a picture of the rainy season. As of the 30th there were 27 days of measurable precip. this October – and that's at the airport which is significantly drier than the Shore. Photo – Dave Smith
When I heard 7Mesh was making a Gore-Tex waterproof short I had reason to be optimistic. With years of experience working with Gore's materials at Arc Teryx, the crew at 7mesh seems able to make things work when others can't. Shorts made of waterproof materials can feel a bit like a diaper cover, They are often baggy where they should be trim and tight where you need some space. A great cut is essential as is a solid retention system because there is little or no stretch.
Blue. The cut is long enough to keep your knee covered while pedalling – unless you are a giraffe. The scalloped knee opening keeps material from bunching behind your knee. The fly cover is a flap that's open at the bottom. It took some getting used to aesthetically but it does its job just fine. Photos – Brian Goldstone
7mesh opted for a cut that looks like a longer version of a pair of shorts you might hike in. The J cut pockets, like those found on jeans, have a generous opening and are deep enough for your hands and even a large phone. Despite their size the pockets hang well and work with the cut. Cinches on either side allow you to adjust the fit and they are easily accessible during the ride. I usually ride with a belt so I was happy to see loops but wearing them without works great.
Also available in black which is probably better to hide the muck. Photos – Brian Goldstone
Back to the diaper theme, I find the ass to be a little saggy. Saggier than what nature provided me with even. The Revo is built to avoid a seam between your ass cheeks, where most wear occurs. This is also a common avenue for moisture entry. I didn't have any issue with it getting caught so a little saggy ass seems a good trade off for better wear and moisture protection. The cut is nice and long and leg openings are scalloped so there is less length behind your knees where excess material could bind.
A bit of a saggy ass multiplied by mud and moisture. By the end of the ride the deluge had ceased but the day was wetter than an otter's pocket (apologies to Rob Warner) And I stayed dry on the inside. Photo – Trevor Hansen
Don't judge the fit of the shorts by my dishevelled appearance at this point because they were weighed down with moisture – but only on the outside. I'd even lost a shoe. Photo – Trevor Hansen
Performance
I have worn these shorts on some horrendous days. Sideways rain, sleet, slush, snow; the worst conditions possible. Recently we did a wet ride that included a shuttle and less climbing than normal so I decided to wear boxer briefs rather than a chamois to see just how wet I got. At the end of the ride I felt completely comfortable and I was in no hurry to change. I felt the sort of moisture you might feel after a relatively dry day where you got a little sweaty. Once I stripped down (cue striptease music) it was clear that my boxers were a little moist in some places but not uncomfortably so. And this was a biblically wet day. It's possible that some of the moisture splashed up the leg openings or drained down from above. Either way after a ride of over two hours and multiple descents I was mostly dry and entirely comfortable. I wouldn't have felt the need to change if I was going to pedal another lap or even to sit in the bar.
It wasn't raining during this ride but it was cool and mucky enough that a cold teabag for a chamois would have been guaranteed by the end. Photo – Dave Smith
One of my favourite aspects of the Revo shorts is the post-ride care. If it's been a very wet day I spray them off with the hose and leave them by my bikes to hang dry. If it was only a little moist I just hang them up, secure in the knowledge they will be dry for the next ride.
The bottom line is that waterproof shorts get me out to ride more often. I know I'll be comfortable and protected from the elements in the worst conditions possible. And the Revos are the very best performing wet weather shorts I've tried. I'd only leave them at home for a riding trip to the Sahara. Otherwise, winter or summer, they go in my bag every time.
I was prepared for sticker shock based on some other 7mesh products, and while the Revo shorts are not cheap, to me they represent solid value. Based on my experience with other 7mesh gear I expect these to last a good long time – and getting me on the bike more is the kind of value I'm looking for.
The Revo and other products are available in the 7mesh online store.
MSRP – CAN $275 US $225 UK £150 EU €200.
---
Looking to keep your junk dry?