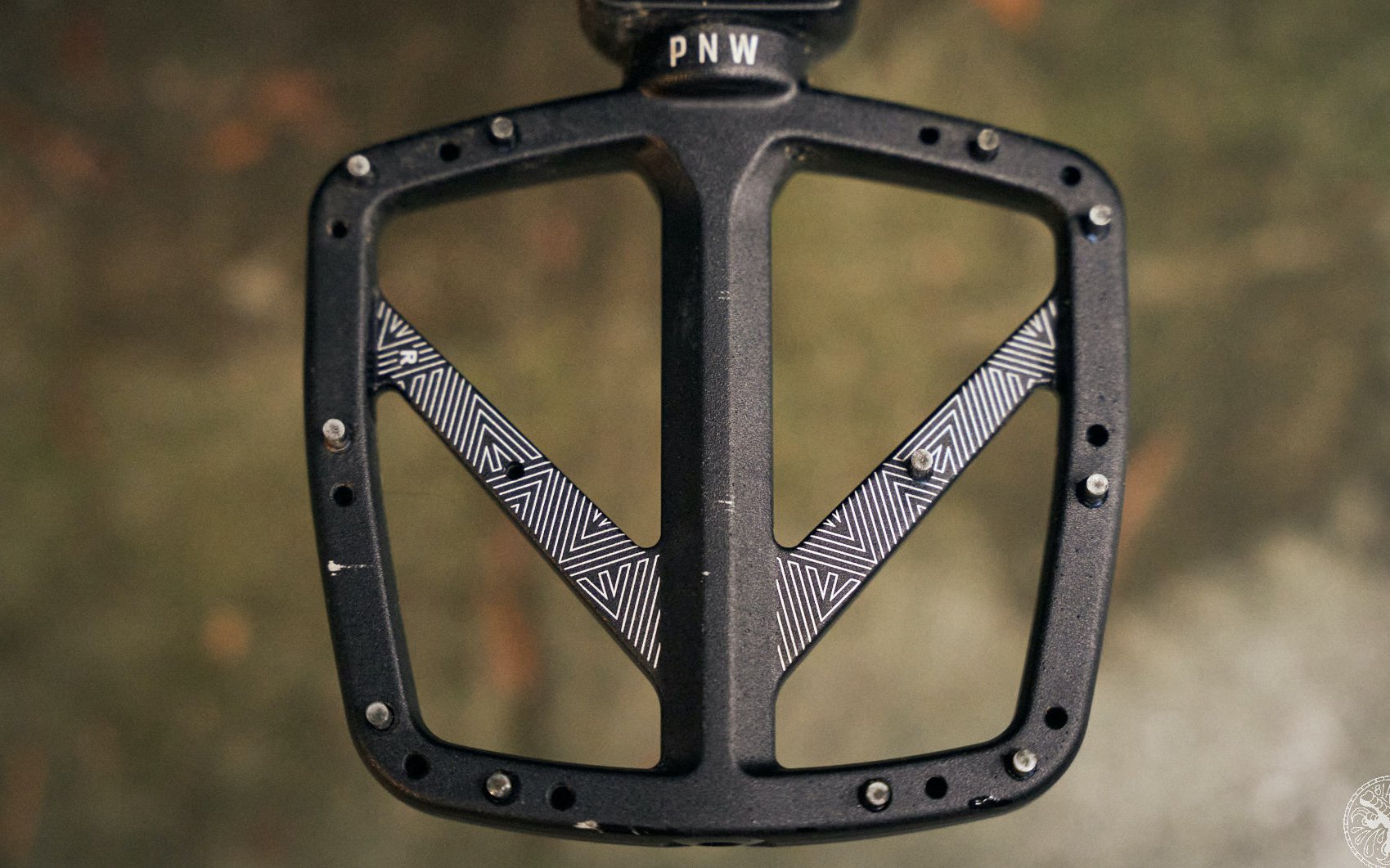 FIRST IMPRESSIONS
Introducing PNW Loam Pedals
There was a time, not that long ago, when I hated most pedals. They were too thick, didn't have enough grip, the pins clearly wouldn't last a week, and the bearings/bushings were crap. They were often heavy as well. I would see an image of a new pedal and be able to write it off in about five seconds. Lately however, most of the pedal designs I see and try are actually really good. They are often nice and thin, have easily replaceable pins with protected threads, good bearings, and a shape designed for good grip and minimal impacts when mounted to our longer lower and slacker machines.
A relatively new phenomenon is pedals with a convex platform. Canfield does this, and they might have been the first, as well as OneUp, and PNW has followed this welcome trend. The idea that your foot can actually be cradled in an area 100 or so millimetres long started to feel far-fetched to me some time ago. Considering our shoes drape over the pedal, a concave shape seems likely to compromise friction in the middle portion of the platform. Besides that, concave pedals are destined to be thicker than flat or convex shapes because the axle housing will end up being the thinnest portion, meaning your leading edges will be smacking off roots, rocks, and unsuspecting earth worms.

"Bikes are better with pedals, so we made some." - Todd Cannatelli, CMO, PNW Components
Aside from the convex platform, PNW's shape is unique in a few ways. It ditches the standard asymmetrical leading edge for surfaces that are evenly bevelled top and bottom. Further, the shape of the platform is widest at the crank, where you are least likely to strike the ground, and at its most narrow at the outside edge. This makes great sense, providing a nice wide shape for grip and stability on the inside while minimizing pedal exposure on the outside. There are 11 pins per side and the inner pins are mounted slightly lower, providing a little bit of concavity for those so inclined.
In terms of grip, I continue to be more comfortable with enough stickiness to keep me planted, but not so much that I need to sit down to reposition my foot. These pedals strike that balance really well with my Specialized 2FO Roost shoes, which I would describe as having medium-high grip, and certainly less than 5:10 Impacts or even Trailcross. For those who prefer monster grip, I'm quite sure these would deliver with the right shoes.
It appears these pedals were built with longevity and reliability in mind. The pins are custom designed steel with a 2mm hex on the back side. On the business side they are solid, which should help them resist sheering, and the lack of threads should produce tidier lacerations in your shins. The slightly larger diameter of the pins compared to OneUp for example, should make them less likely to split you like a ripe tomato.
The release for the Loam Pedals promises easy maintenance and single hex key breakdow - and this was accurate. Both the dust cover and the axle nut are removed and replaced with a 5mm hex. For the axle nut you may need a t-handle or something that has a long reach but also decent torque.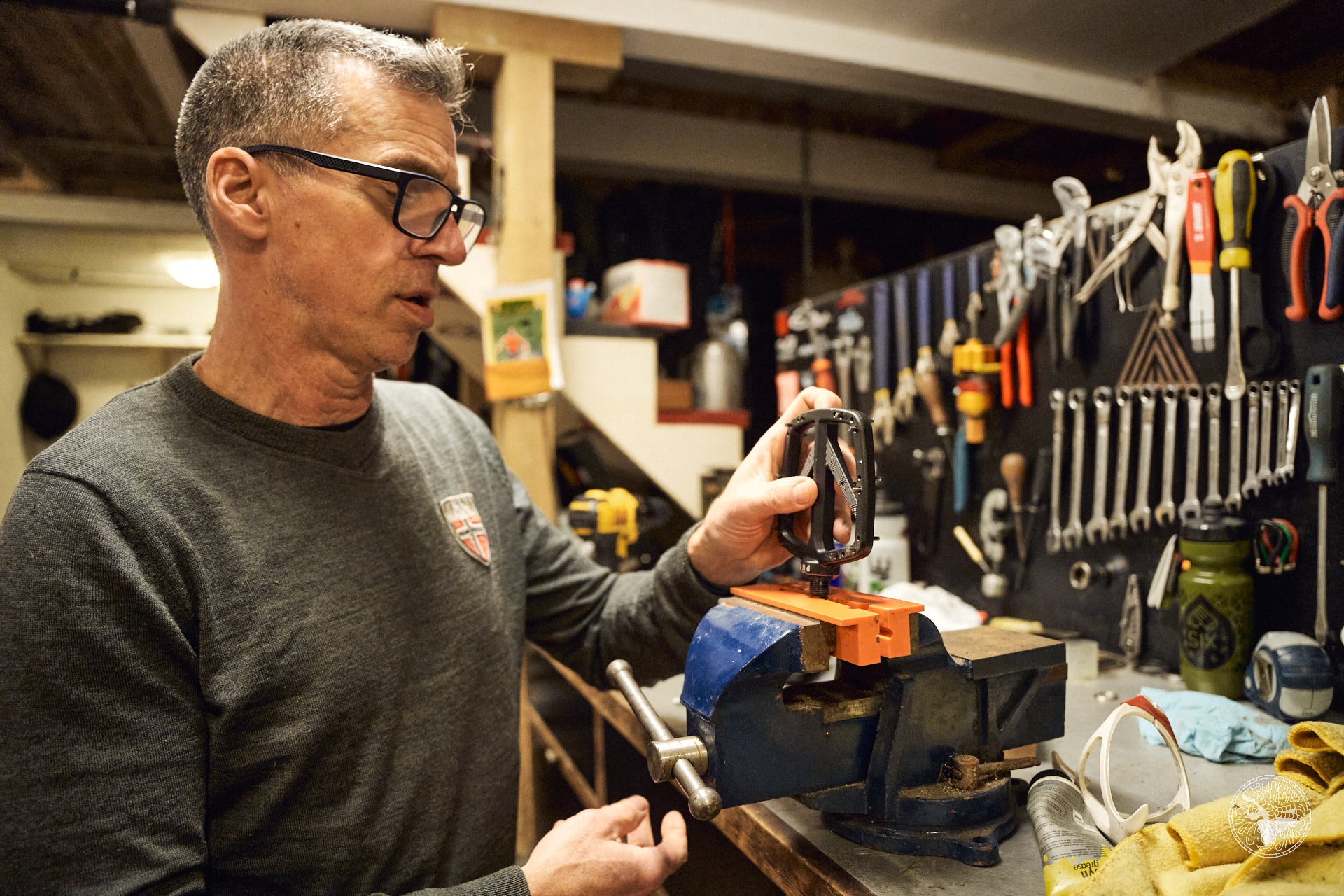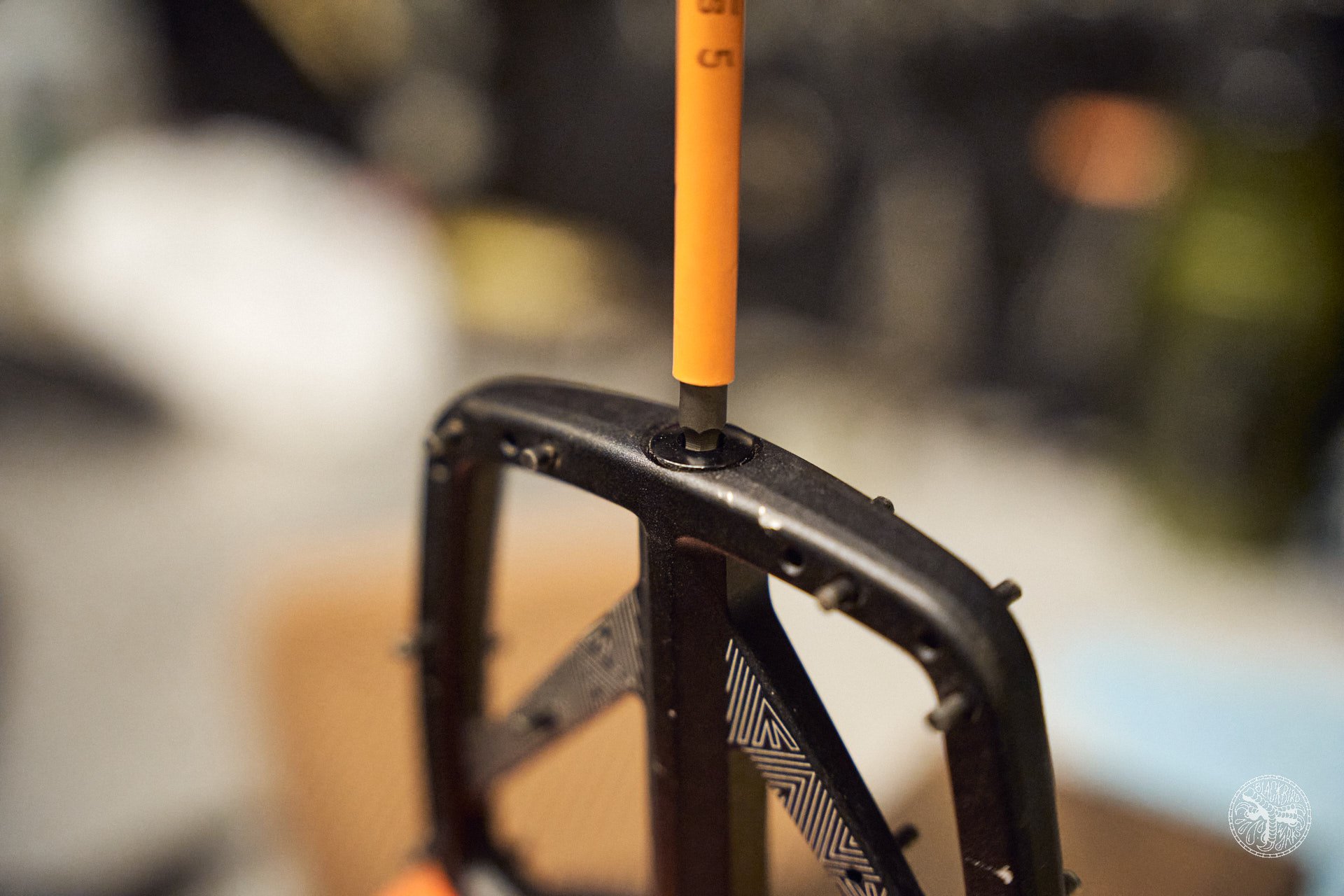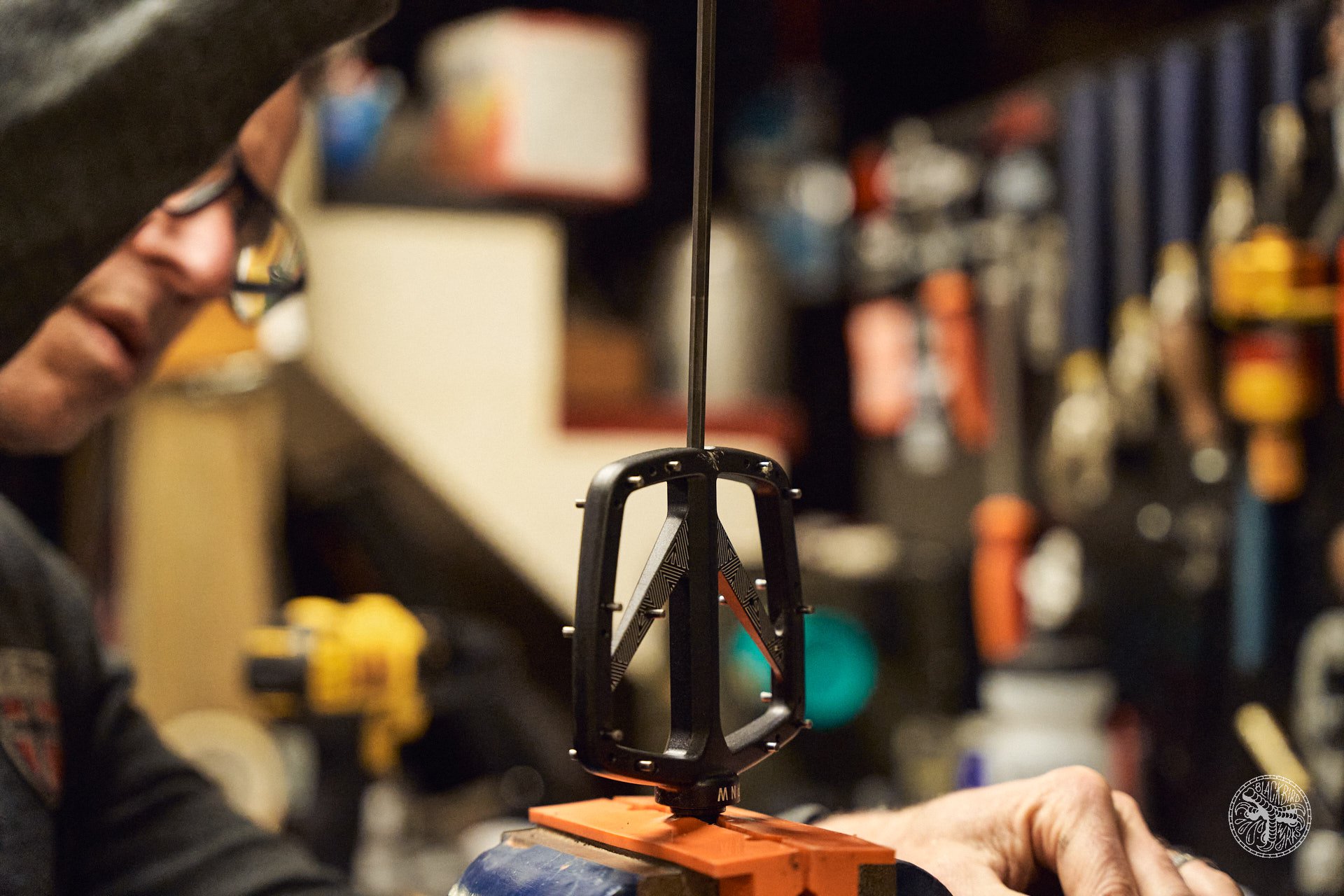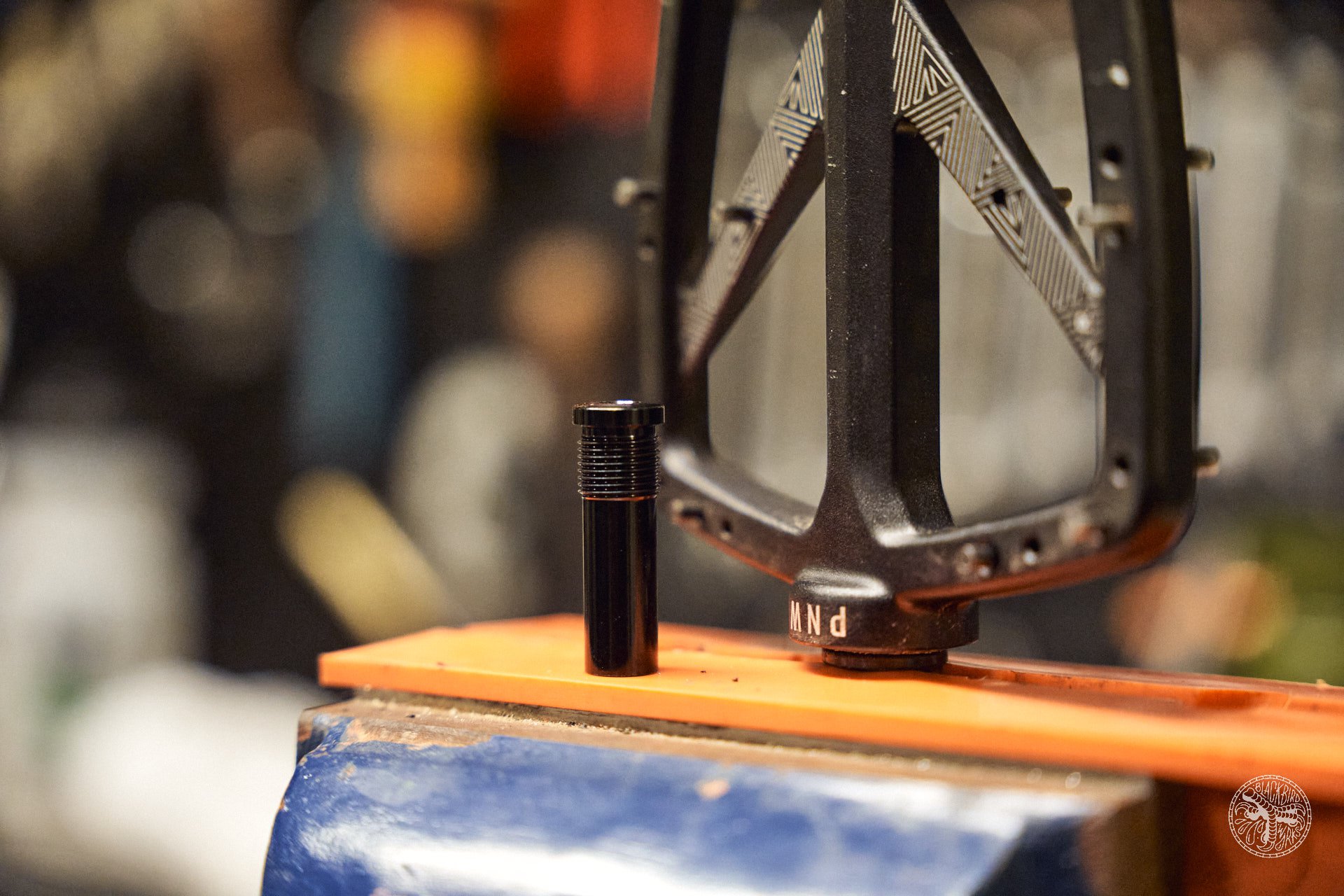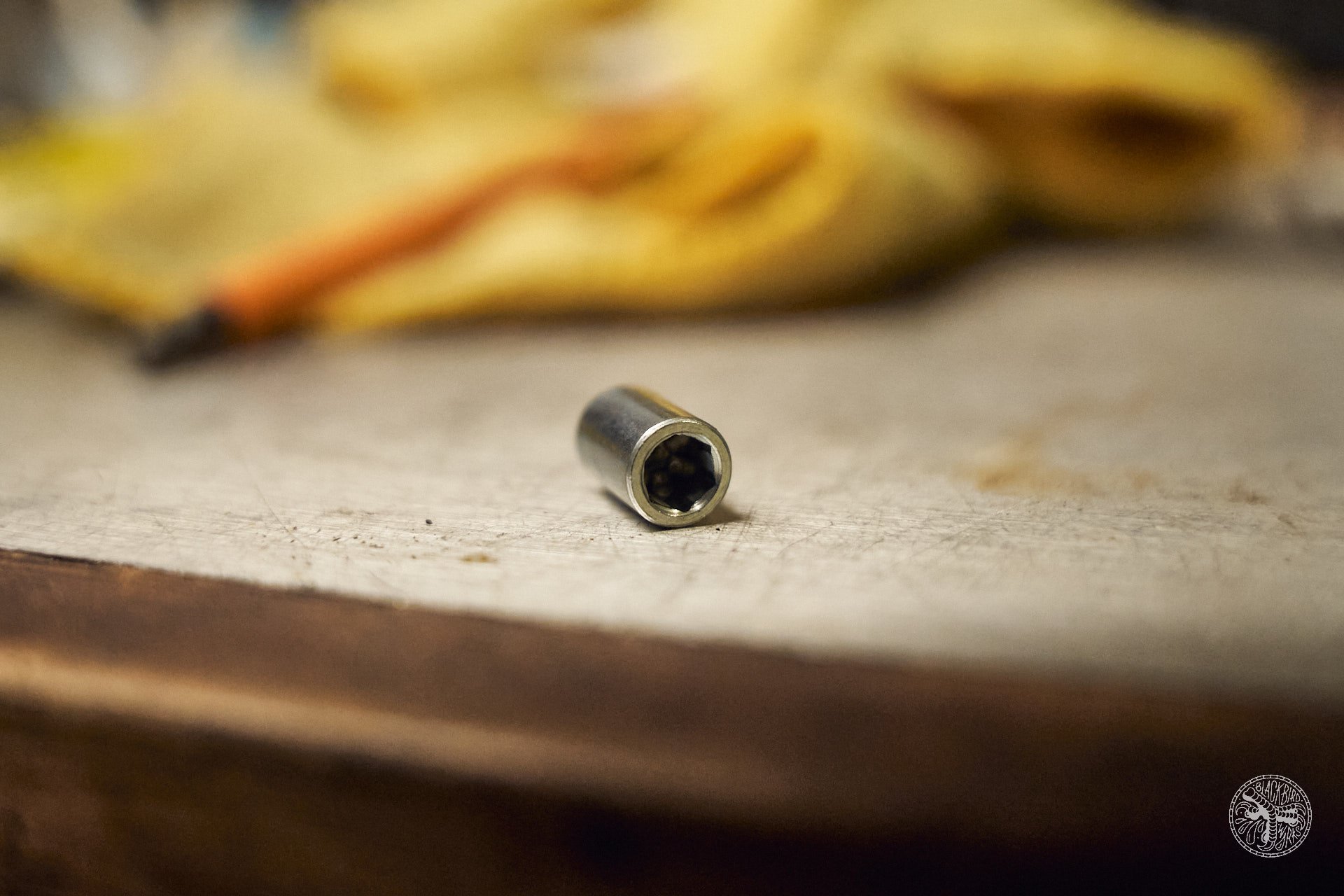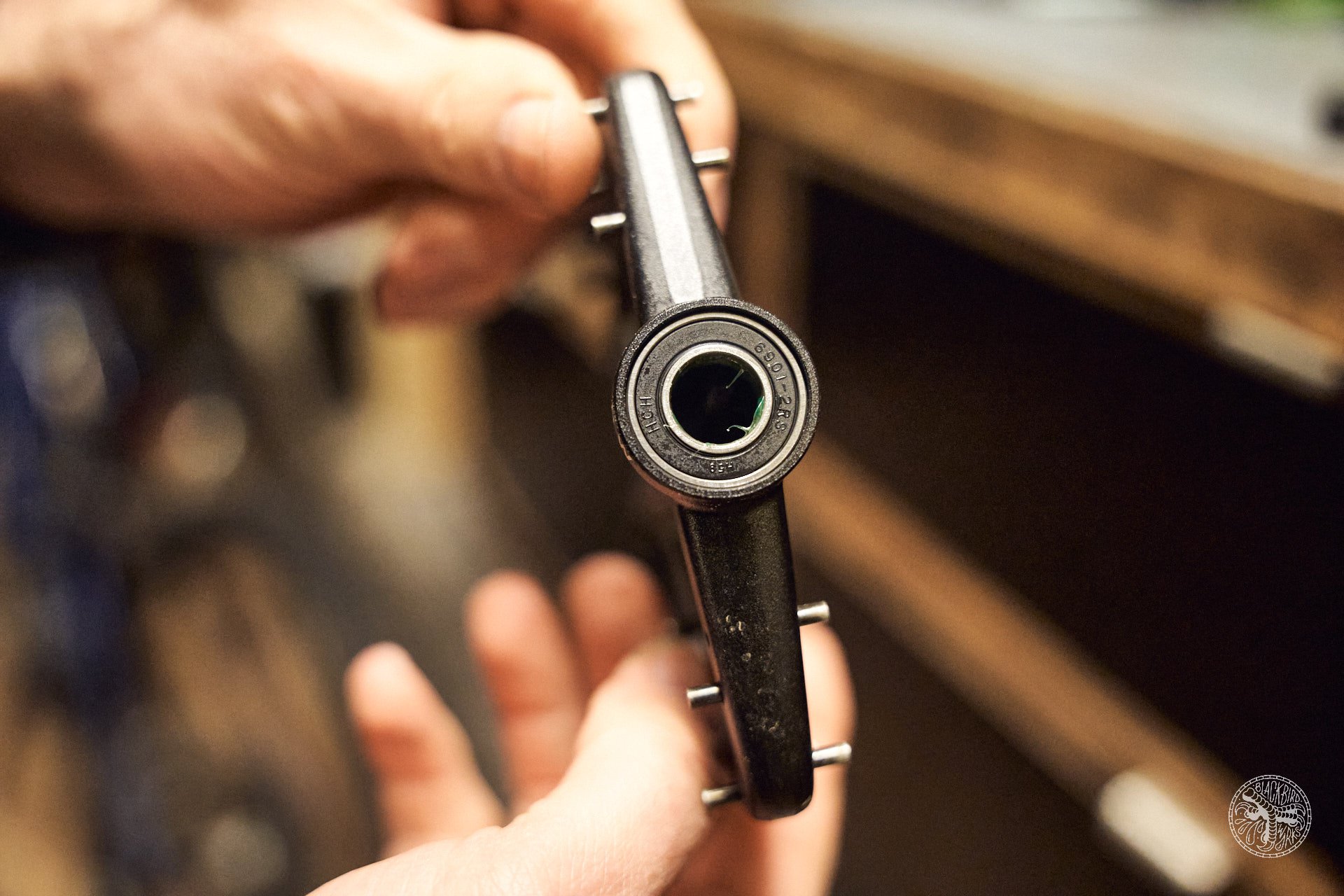 These are fine looking pedals that come in three different finishes, polished purple and silver, and semi-matte black. PNW's more descriptive labels are below.
Retail MSRP: $99 USD
Colours: 
Black Out (Black)
Nickelback (Silver)
Fruit Snacks (Purple)
Product Details:
445 Grams (Pair)
Forged and post-CNC'd 6061 aluminum
(2) Sealed cartridge bearings and (1) roller bearing
Platform size: 105mm wide x 115mm long
22 Custom replaceable pins per pedal, threaded in from underside
Fully rebuildable and serviceable
Some nice PNW touches are biodegradable packaging, and PNW's lifetime warranty. In their words; "PNW is committed to cover any failure due to a manufacturing defect and will repair or replace without charge to the original owner." The only miss I can see is that the pedals arrive without any spare pins. Anyone who has spent time riding challenging rocky terrain using flat pedals know it's only a matter of time before at least one pin is lost or sheared off and ordering them after you need them isn't nearly as good. 4 pins minimum is what I would expect, even if it adds a couple of bucks to the retail price.