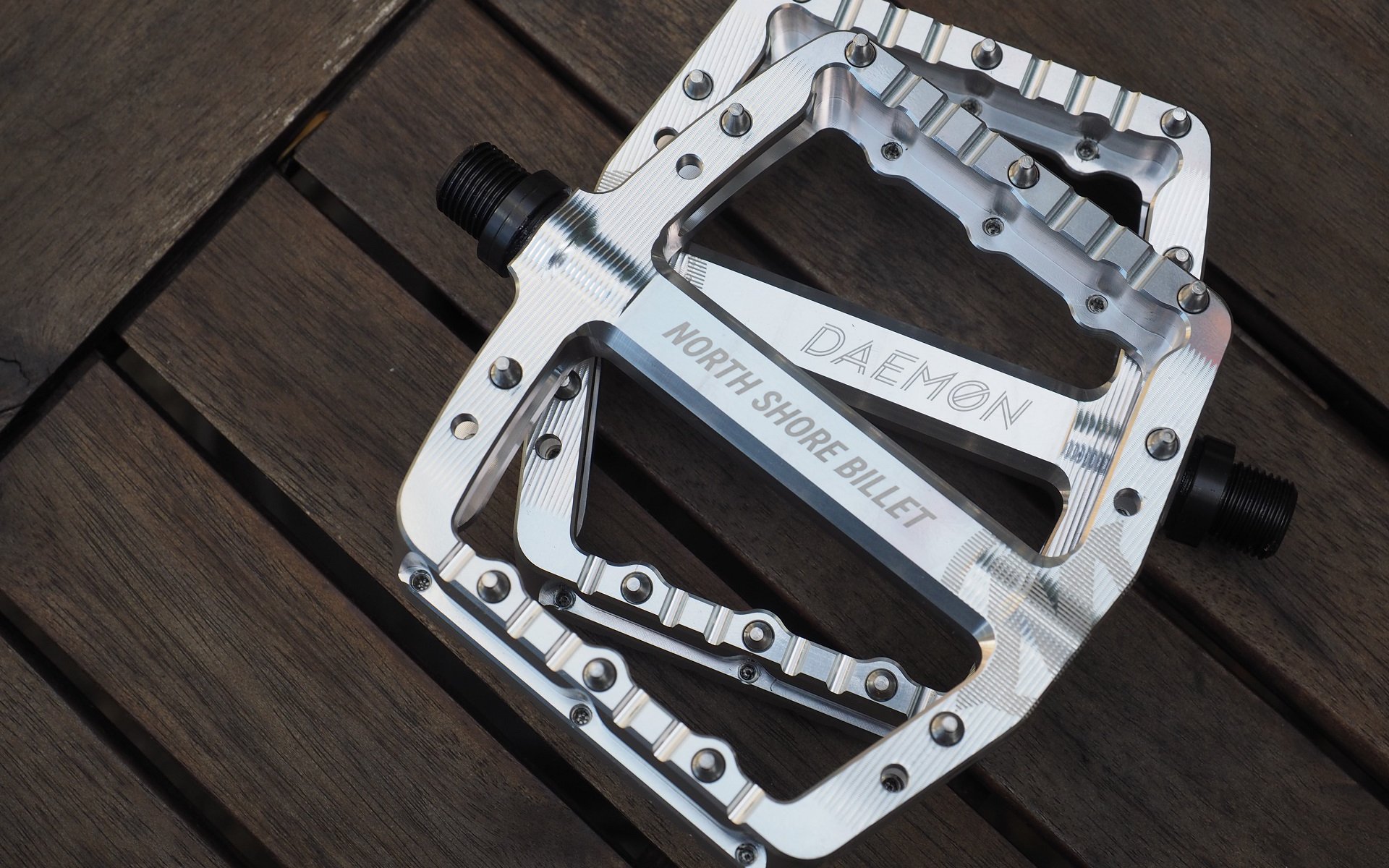 REVIEW
NSBillet Daemon Pedals Are Made In Canada
MADE & Materials
Years ago, North Shore Billet was based on the North Shore. Now they machine things & stuff at their facility in Whistler, B.C. Their house brand is probably best known for their vast selection of replaceable derailleur hangers and top quality, fairly priced chainrings. NSB also manufactures for Chromag Bikes, for other bicycle brands, and for non-bike-related applications.
When I first met NSB proprietors Chris & Pete, around the mid-noughties, they were largely doing the same thing they are now. Out of their shop here in paradise, they made chainrings and other bits for eNVy components, they made stems, seat collars, and frame parts for a relatively nascent Chromag, they made derailleur hangers and 'Hanger Bangers' under their own brand name. They also put their name on some very nice small-batch products like Freelight Cranks, front hubs, and later NSB Overlord stems.
When a 'Made In Canada,' label is applied to a pedal, it can refer to a wide percentage of the finished product. There are some pedals that arrive as forgings from overseas and are post-machined, anodized, and assembled here. Made in Canada. There are some pedals where the bodies are machined in Canada and assembly is done here but the axles, guts, and pins come from large manufacturers like HT and Wellgo. Made in Canada.
I'm not suggesting anything untoward is going on, merely that reporting country of origin is a fairly opaque process. Along with the growing expectation that companies disclose their emissions through their supply chains, I'm interested in seeing more transparent breakdowns of where materials are sourced and where manufacturing actually takes place, as NSB has done in the diagram below.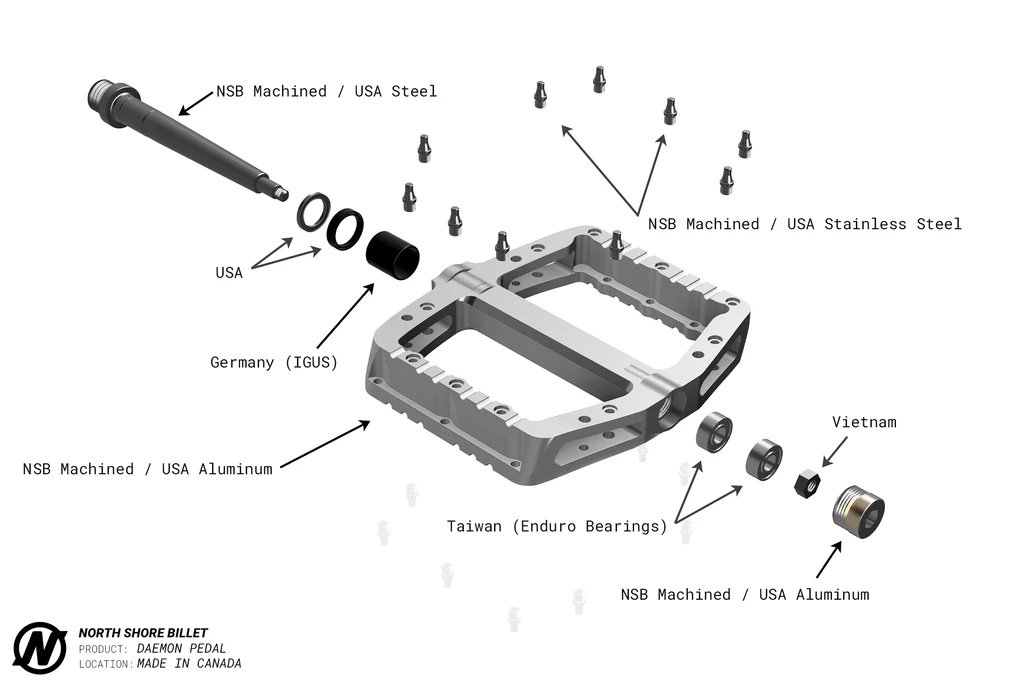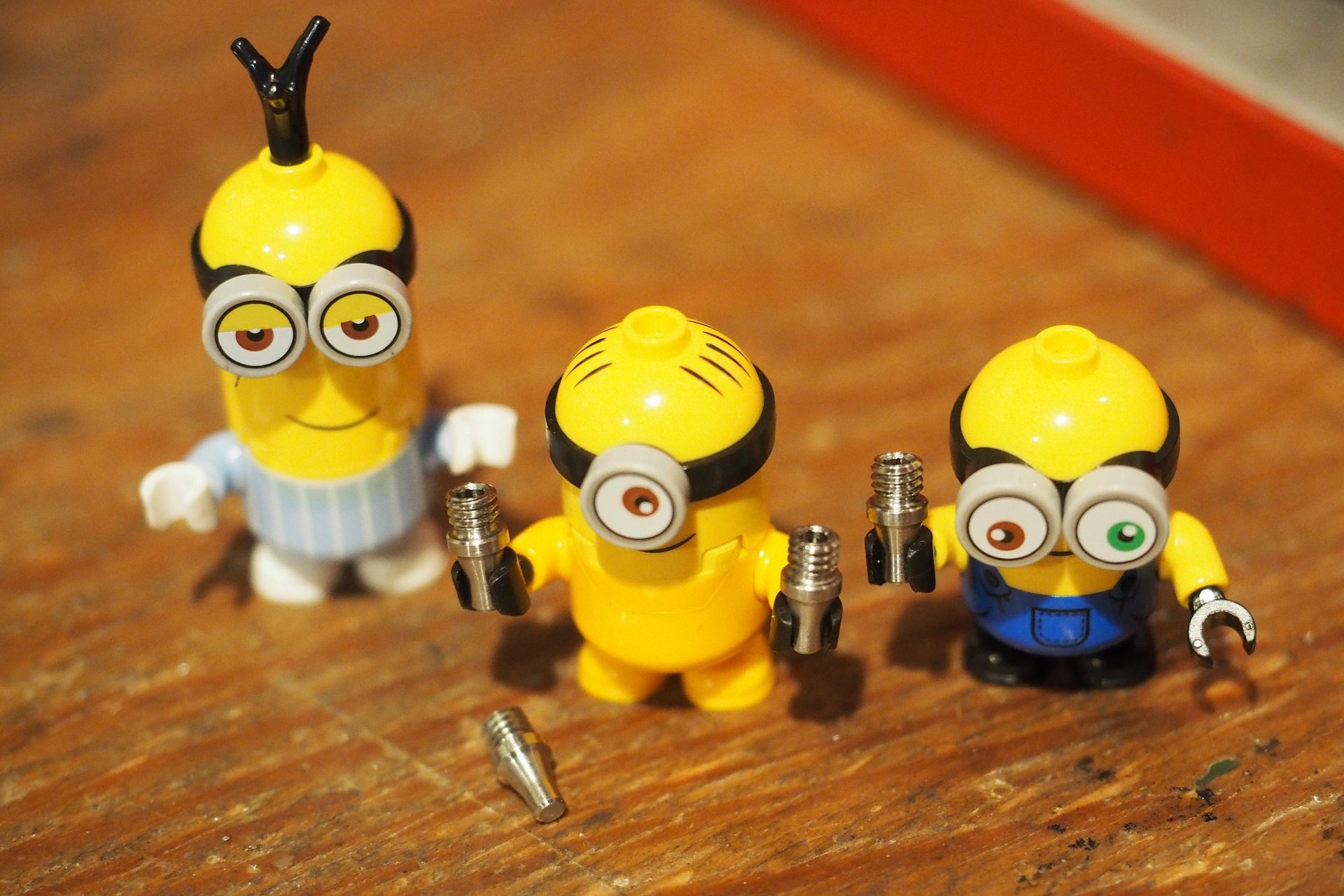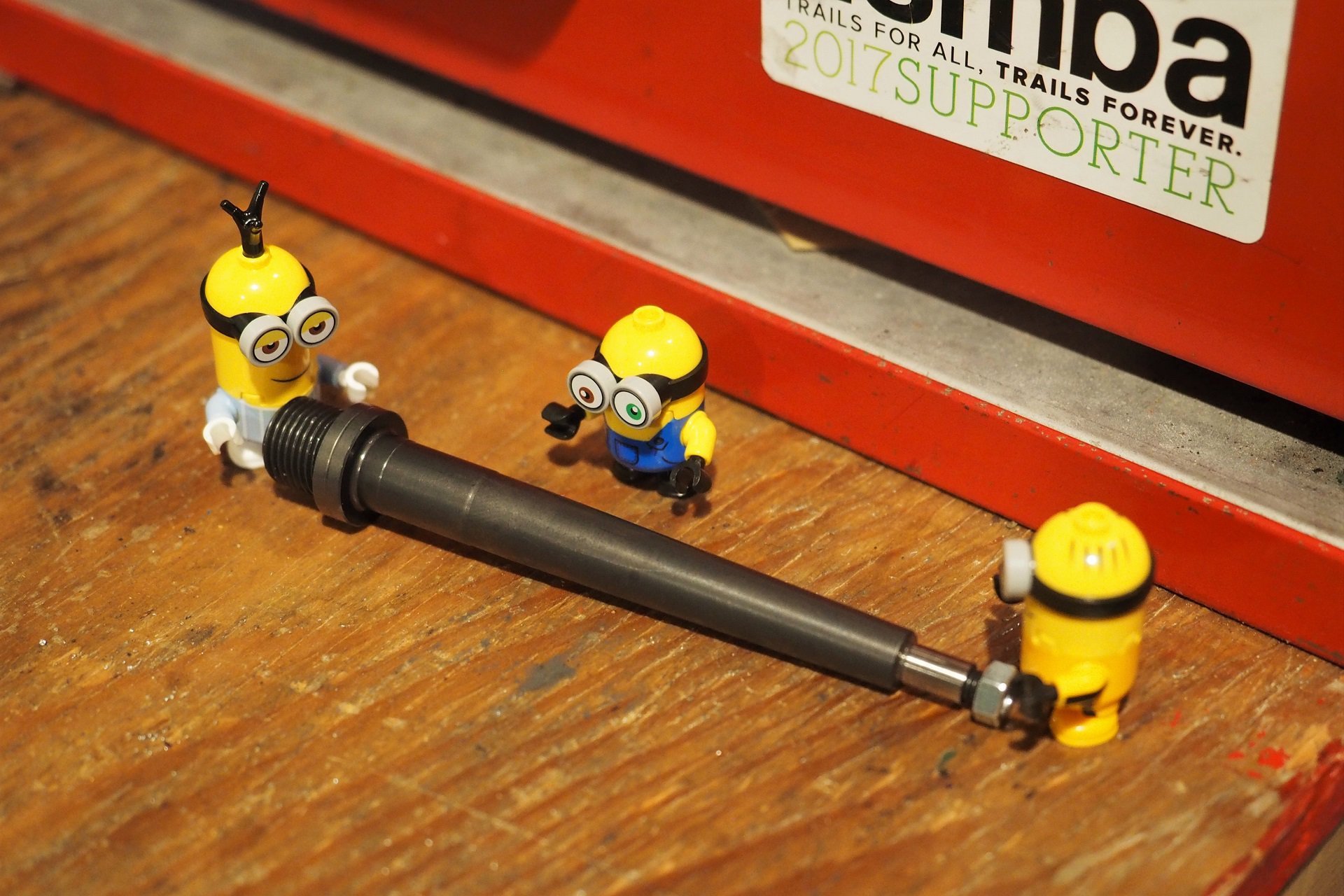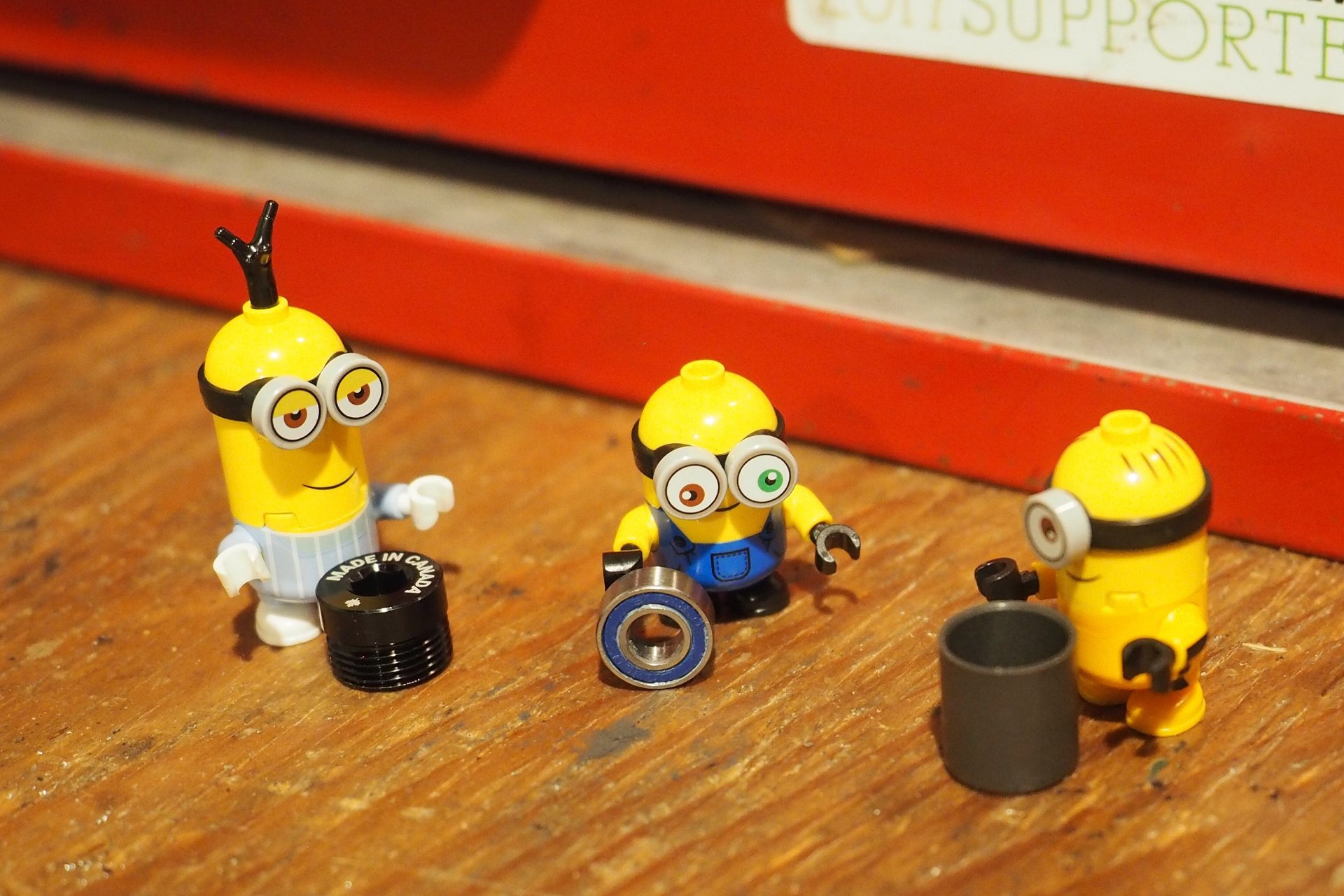 I'd guess that North Shore Billet's Daemon pedals have more components manufactured in-house than any pedal on the market. They make their own steel axles, machine their own bodies, and even shape their own tapered stainless steel pins. They're very transparent about it and I think most companies selling their own products could easily do the same. Or, get that information from Wellgo or HT if they're just labeling an off-the-shelf pedal model.
I understand there is a balance that most companies try to strike between nerd and noise so I'm not asking for a full materials breakdown in bold print on the, recycled and recyclable, minimal packaging. Just put a link to it on the website so never-satisfied nerds like myself can easily find it.
Hungry Daemons
I doubt it comes as any surprise, given their close association with Chromag, that the NSBillet Daemon pedals provide excellent traction. Or, that the concave shape feels very natural underfoot. Or even that my size 43 shoes were immediately at home on the mid-sized platform that's a hair longer (112mm v. 110mm) and a bit narrower (103mm v. 108mm) than the classic Chromag Scarab that has long been the go-to for many of my flat pedal riding friends with similarly-sized stompers.
Before trying the oddly natural feeling convexity of OneUp's Composite pedals, and the massive flat deck of Kona's WahWah2 composite pedals, I would have told you unequivocally that it was concave or die for me when it came to pedal shape. Since I started exclusively riding flat pedals, I've come around to the idea that pedals that work for me, come in different shapes and sizes.
I've been going back and forth between the Daemon's and my OneUps and it's an easy transition. While the 115x105mm OneUp's math out to a larger platform, in practice they feel a bit smaller than the 112x103mm NSB Daemons. In the heat of battle, I don't have a problem making grip with either pedal but through whatever combination of the tapered pin shape and concave platform, the NSB provides more grip.
Where the geometric soles of my Leatt 2.0 shoes are my favourite combination with the OneUp pedals I found the traction to be overkill with the Daemons. I tend to prefer a less tacky interface than most riders I know but as well as riding the Leatt's and the very sticky Giro Latch shoes I was testing, I ended up spending the bulk of the review period in my Crankbrothers Stamp shoes. The Stamps are sticky-enough with a variety of pedals but combined with the NSBillet pins and pedal shape, they provided the perfect blend of consistent grip and the ability to reposition my feet.
Where it really gets interesting is in riding the Daemon's with shoes that many folks would write-off due to how little traction the soles provide. I'm thinking of any number of Vibram-soled shoes (Pearl Izumi, Bontrager, Giro) I've tested which were high-quality footwear but had an out-of-whack slip to grip ratio, especially when riding steep terrain in the wet. I was particularly impressed with how much better Giro's more budget-friendly and very long-wearing Jacket II shoes (115 CAD | 90 USD) were when combined with the Daemon, compared to any other pedal I rode them with.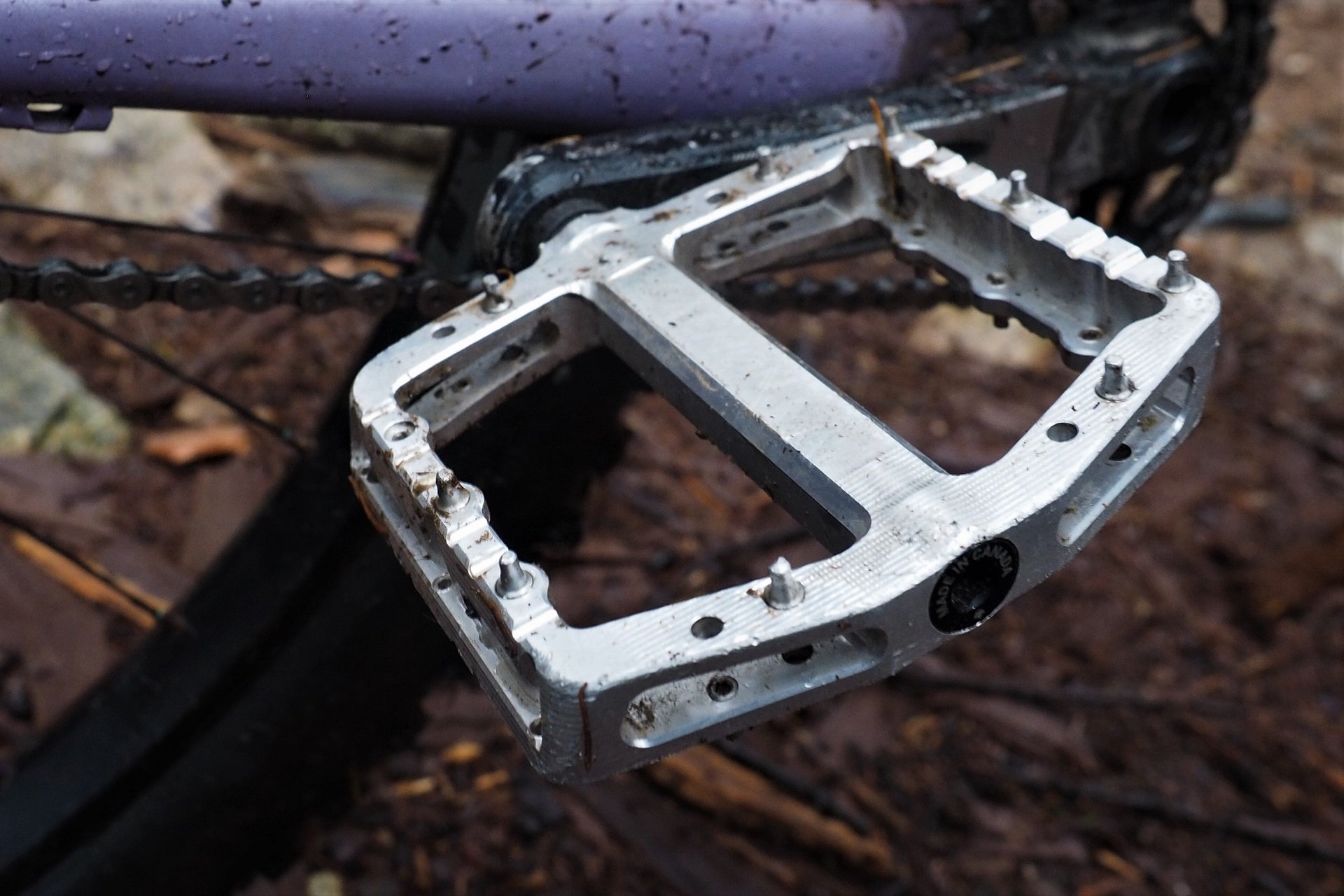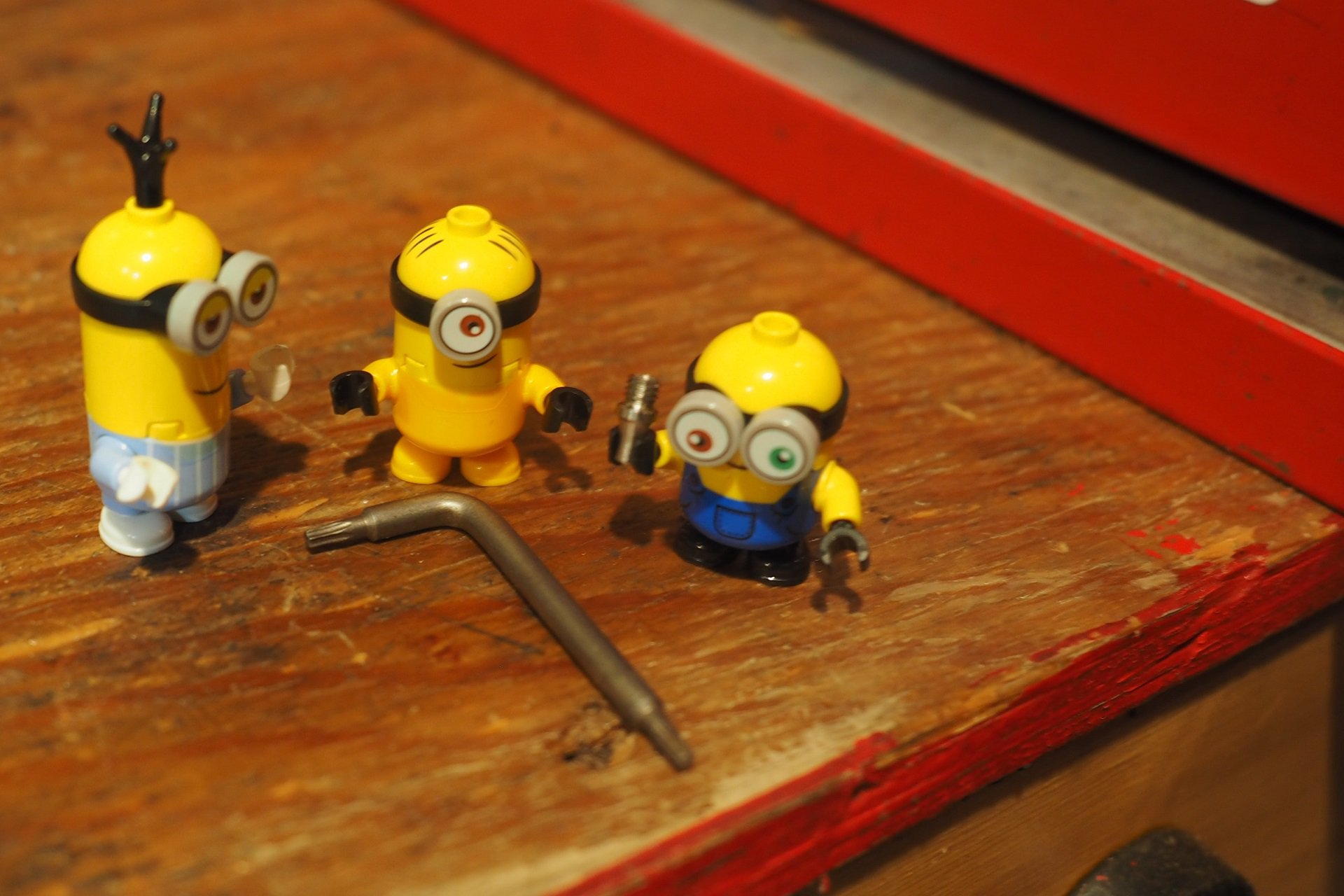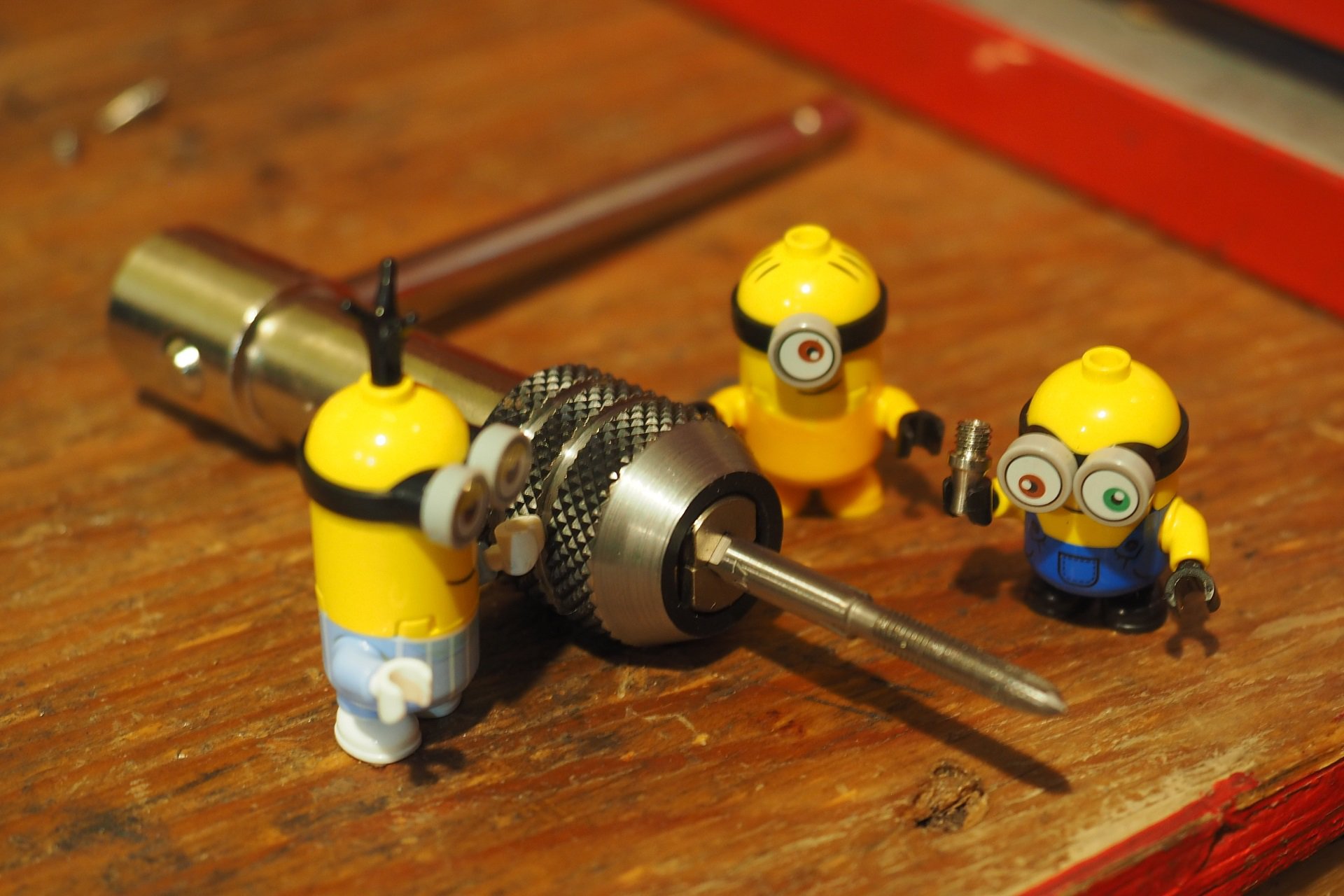 Breaking pedal pins always feels like a bit of a fluke. I'll go months with no failures and then in a single ride, I'll come back missing a couple of pins. No pedal I've tried is immune and the ones that have sheared off the Daemons are in the same spots as my pedals always end up shedding them.
I've replaced four pins so far and the first three were all very straightforward. The pins sheer cleanly at the pedal body and are extracted from the back using a T-8 Torx. The best T-8 I found for the job is the one that comes with SRAM brakes and bleed kits for inserting their barbed line fittings. If you don't have one at home, I'm sure your preferred local shop will be happy to hook you up.
The fourth pin I replaced was a repeat offender - the inside leading edge of my chocolate foot, which is where I break the most pins. Whether I didn't thread the replacement cleanly the first time, messed up in waiting too many rides before replacing it, or it just broke in an ugly way, the threads weren't happy about swallowing a replacement pin. It was a one-minute fix to tap the thread and the pin went straight in cleanly after that but I think it's a good prompt to remind folks that sometimes you have to take a deep breath and adult yourself some patience. These are potentially forever pedals and if you don't own a tap set it's 100% worth your time to take them to your local shop and ask the mechanic there to chase the threads for you.
Until I started riding the Daemons, my daughter's Chromag Radars were the most expensive flat pedals at my place. Someday, she's going to grow out of them and the heavily scarred purple anodizing looks like it's been beaten on rocks but despite that, at 130 CAD | 105 USD they are an investment. Fantastic grip and quality manufacturing amortized over the 10+ years she'll be using them. I think we'll come out winning when it comes to performance v. price.
I've been on the composite pedal program for a while now myself. Upfront the traction v. treasure value is unbeatable. But, now that I've replaced a few pairs of pedals and committed to riding flats, the upfront cost of a premium pair of fully serviceable aluminum pedals, especially silver ones that are going to look good for years, seems reasonable to me. They just have to outlast four pairs of my preferred composite pedals. Maybe five if I factor in replacement pins and I suppose innards at some point.
The 250 CAD | 200 USD North Shore Billet Daemon pedals carry a small price premium over many other high-end options. They also sport made-in-house axles and pins, high-quality guts, and they're beautiful. Whether that combination of form and function, performance, and manufacturing, overcomes the financial factor is will have to be adjusted to your specifications. If you can justify them, they're excellent.