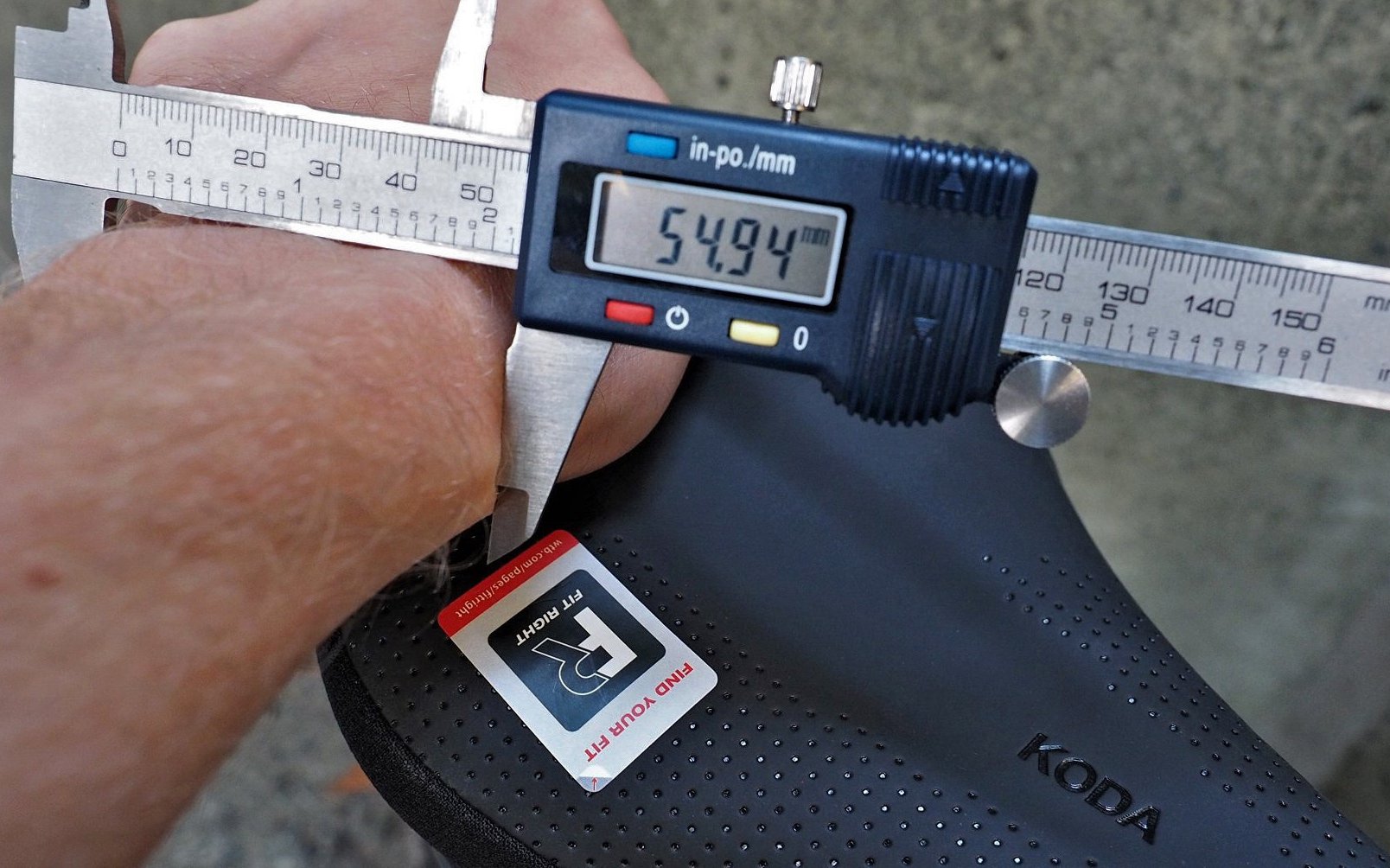 Does The Saddle Fit?
WTB's New Saddle Fit System
Fit Kits
Spend enough time trying to chase down the perfect saddle and you'll discover there's no shortage of sit bone measuring techniques available to add some sciencing to the experience. Plopping down on memory foam or crashing those sit bones into cardboard are both rather benign compared to having a trusted friend prod your butt cheeks with pointy calipers or jab you with thumbs whilst a third participant measures the distance between them but heck, whatever works. And whilst, in my experience selling saddles, all of those methods have delivered a great result eventually, I'd caution that sit bone width is only one factor, and not even the most important factor, in finding the optimum saddle.
I'm hedging here because I've heard a bit of skepticism about WTB's Fit Right System, which relies on a correlation between a wrist measurement and sit bone width to recommend a seat, but upon inputting my measurement into their system and selecting my preferred position and padding, it pointed me straight at my two favourite WTB saddles and a third I find entirely usable.





This system's a solid win for me, but I wanted to verify the results. I have a few friends who have long-time favourite WTB saddles that they ride so I asked them for wrist measurements and then input them myself, along with my impression of their position and body type.
In each case - Speed She, Pure, and Silverado - their saddle of choice was one of the options the Fit Right System suggested. But, with multiple options, physically sitting on a few compatible saddles is still going to be the ideal way of finding a best fit.
Along with launching their fit system, WTB has updated and simplified their full saddle line. Saddle specs are now printed on the base and saddles are available in three levels, named after the rail material: Steel, Cromoly, and Titanium.
Within each model line, the saddles share a flex-tuned shell and a microfibre cover. Riders putting on lots of hours will get a better life, in terms of saddle support, from the top-end Titanium models in addition to significant weight savings if you care about that sort of thing.
The WTB Fit Right System works as well as any system I've tried with the massive benefit that it doesn't require any space in a shop or special tools. It has the same limitations as other saddle fit systems in that it identifies the most likely parameters but cannot account for every personal preference.
While I'm happy to pedal any of the three options WTB recommends for me, as someone who ditched their chamois a couple of years ago and is sensitive to setup, a blind test would have me choosing a Deva or Koda depending on the bike. To that end, I think the best results in purchasing a WTB saddle will be delivered by approaching a local stockist with your Fit Right suggestions and trying out as many saddles as possible from that narrowed down list.