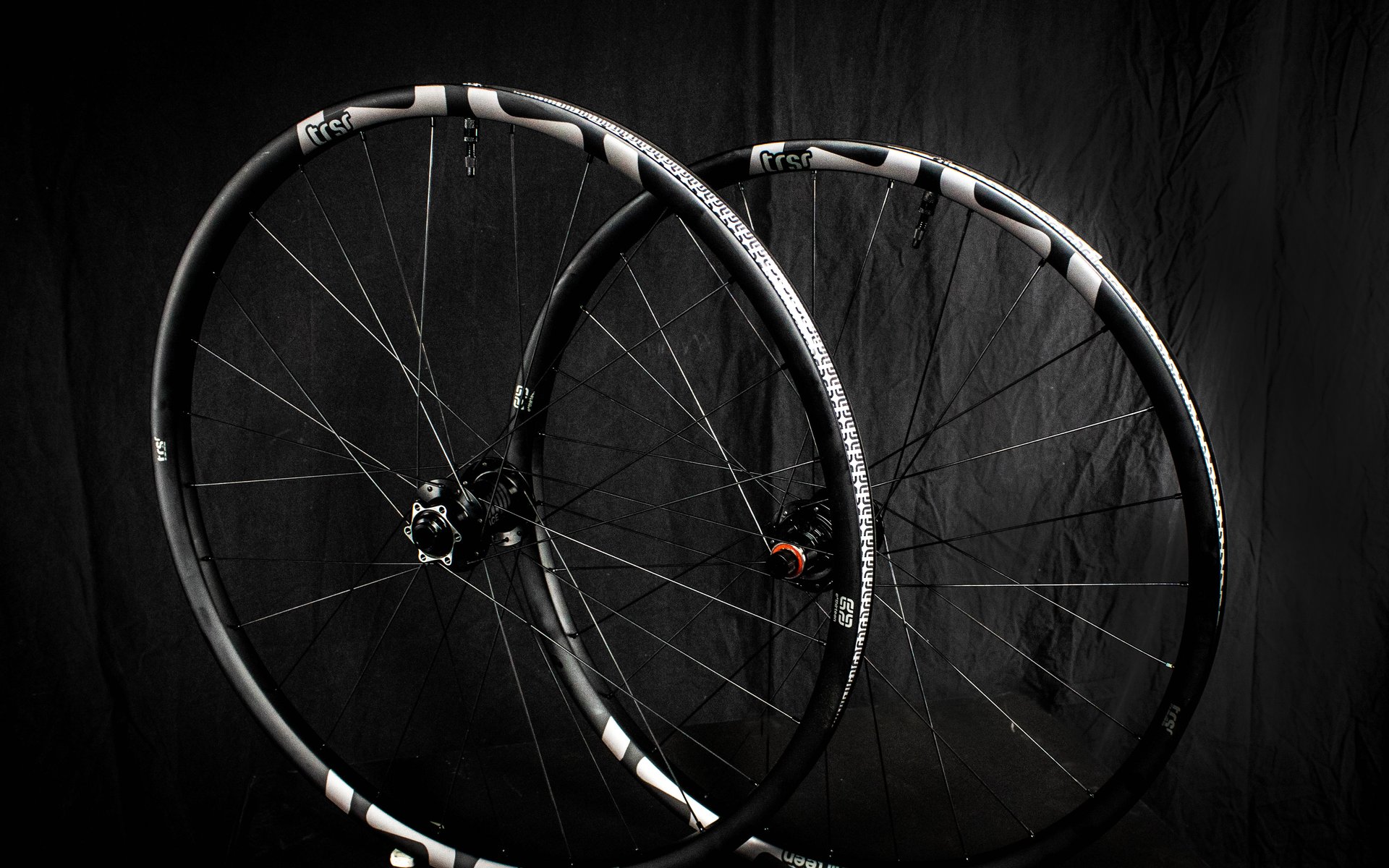 First Impressions
e13 TRS Race Carbon Trail Wheels & Helix R 12-Speed 9-50T Cassette
e*thirteen sent a set of wheels with some confusing labelling on them. I was told they were TRS Race Carbon Trail Wheels but the labels showed TRS R but no Carbon label like the ones on their site. I was confused and unsure if I was to feel carbonic excitement or alloy letdown. I had my two machinist biking buddies, Ryan and Dave, confirm my hopes: they were indeed carbon. This would explain the stiffness I had been feeling on the trails, riding them on my Enduro this fall and winter. I mounted a new e13 Helix 9-50T cassette to the rear wheel and I have been riding the gear in the mud, snow and slop for about 20 rides. There has been no issues with the wheels staying true and unblemished, the cassette rolling smoothly and the hubs spinning and engaging precisely. It is still too early to comment on the longevity of the rims, spokes, hubs and cassette but I'll have a look at the features and the performance thus far.
Features
27mm internal width
Lifetime warranty
27.5" and 29"rim sizes
28 spoke count using custom Hive triple-butted black steel spokes, black alloy nipples, nipple washers
Hubs have 6 degree engagement and come with Shimano HG 10/11, Microspline and XD drivers
Plasma fill valves
Single wheel weight w/valves + tape:
Front 27.5: 832g
Front 29: 869g
Rear 27.5 XD Driver:942g
Rear 29 XD Driver: 979g
e13's SL Race hubs weigh in at 315g with a 148x12mm Boost XD Driver for the rear hub and 199g for the front with 110x15mm Boost. When mounted to the TRS Race carbon rims, the hubs are drilled for 28 holes whereas when purchased separately they are 32. I assume there are more 32 hole rims out there so it makes more sense to choose that number. Throughout the 20-ish ride test both hubs performed flawlessly and the 6 degree engagement was perfect.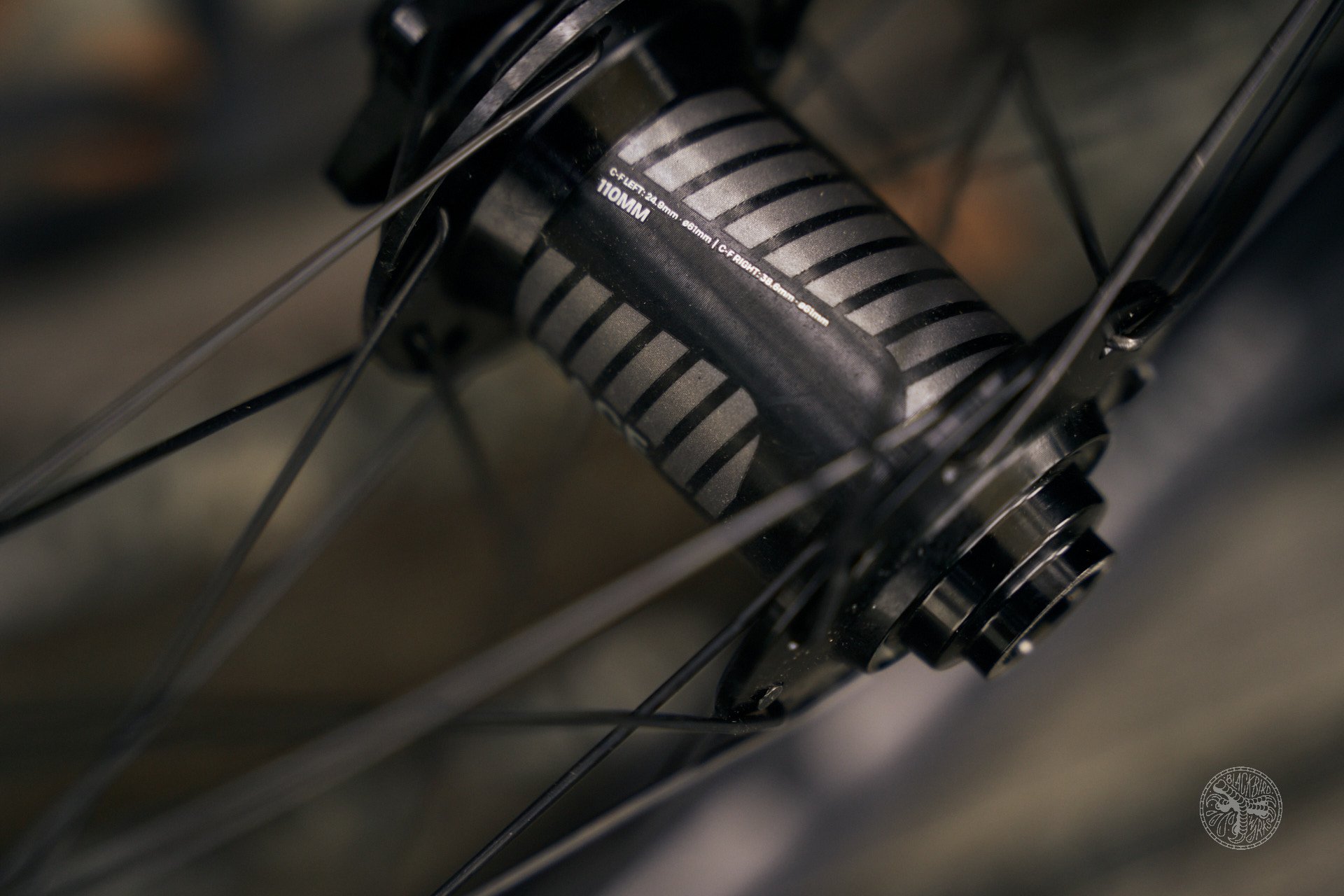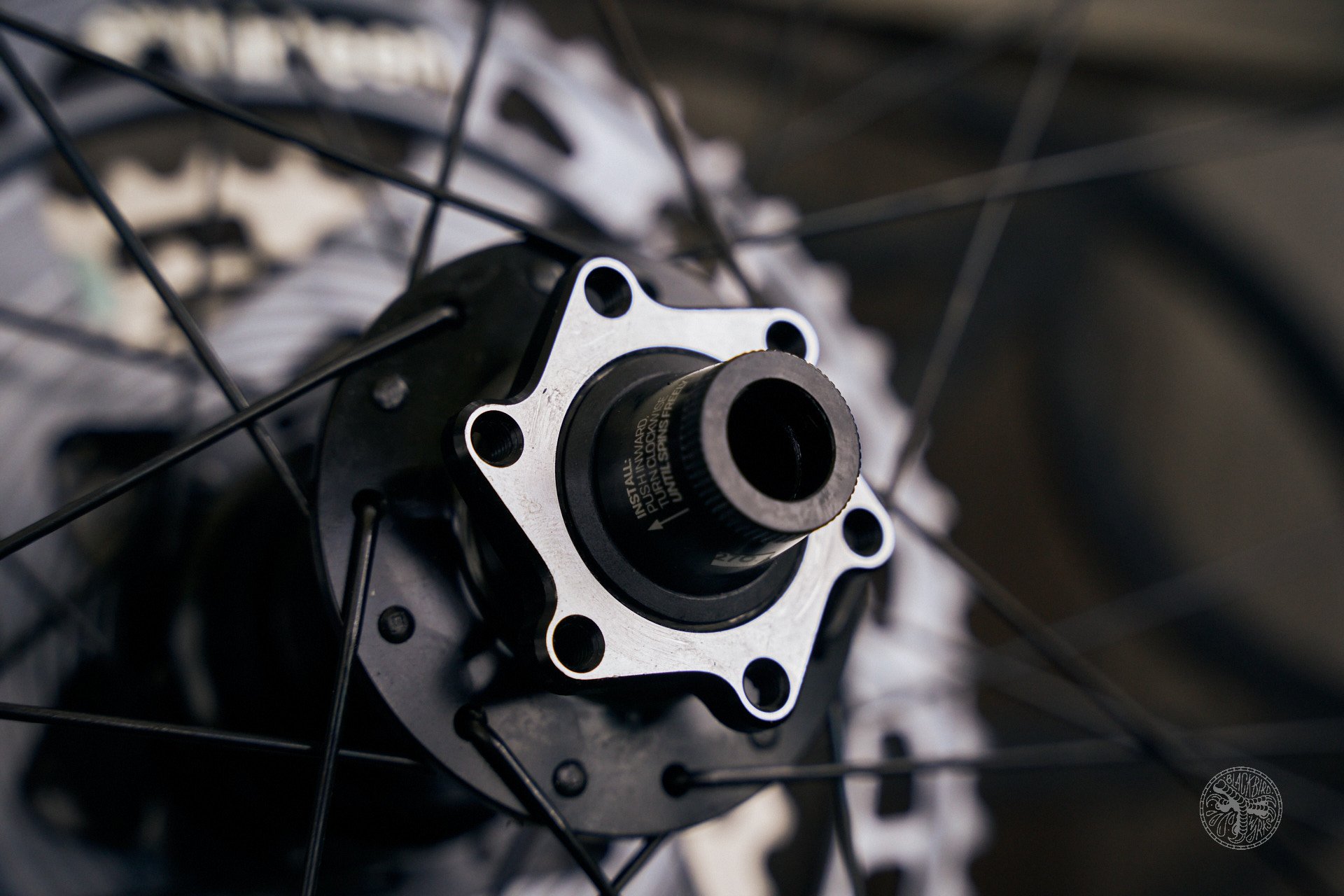 Quick fill plasma valves are e13's answer to easier sealant injection. Bypassing the valve core and injecting the sealant straight into the valve stem makes for much easier installs. The "simple" injecting method of pouring the sealant into the tire with one bead off is the easiest method except for mediocre mechanics like me who just make a mess and have a hard time getting the final bead back on the rim once the sealant has been dumped in.
Final words for now
Writers who ride way better than me say things like Tim Coleman said," The wheels offered pinpoint precision that tracked off camber sections flawlessly with minimal deflection." I gotta say that I cannot tell any difference with precision, tracking and deflection compared to my daily drivers (Race Face Turbine R35 wheels).
What I notice most is the harsher feel of carbon wheels over alloy wheels. I can say that the e13 TRS Race carbon wheels do feel stiffer and slightly harsher than my RF Turbine Rs. This is not a bad thing since the inserts I run with low pressures help take away most of that feedback. I still think it is a small price to pay for longer life with less dented and cracked rims, truer rims and of course the pure sexiness of carbon over alloy.
The only minor issue I had was mounting a tire but I think it was just me tearing a bit of the e13 rim tape during the swap. I brought the wheel, tire and insert into the best LBS ever, Obsession Bikes, for some advice. NSMB writer, photographer and car wash lifeguard Deniz, advised new tape as I had slight tears in the e13 tape. Deniz stuck 33mm tape in the rim, injected some sealant and viola: it worked. It only cost me a dozen donuts and 15 minutes of Deniz's anecdotes; a small price to pay for fresh tire mountage. I'll give the wheels, cassette and tires a solid winter, spring and summer thrashing then report back if there are any issues of note.
Helix R 12-Speed 9-50T Cassette
One of my favourite bike related feelings is the first ride on a new cassette, chainring and chain. I know it is fleeting as the dirt and grime combined with the wear and tear of time grinding gears adds up to a slow crawl towards the inevitable rougher feel; but those first few rides are sooooo smoooooth. I have used an e13 cassette before and was able to purchase the separate replacement double cog when mine wore out. It was nice not to have to replace the whole cassette. Replacement clusters are a little less than half the cost of a new cassette which offers a unique savings: 150 USD vs 320 USD for an entire cassette.
Specs
384g
556% range
9 tooth cog for what e13 calls better ground clearance and an overall lighter drivetrain
XD driver compatible only
5 colour options
2 aluminum cogs, 10 steel cogs. PVD finishing on Intergalactic model improves durability and wear life.
2 part design that allows alloy granny gears to be replaced as needed independent of the steel cogs
9-50T cogs: 9, 11, 13, 15, 17, 20, 23, 27, 31, 36, 42, 50
319 USD except 349 USD for Intergalactic model (the best looking by far).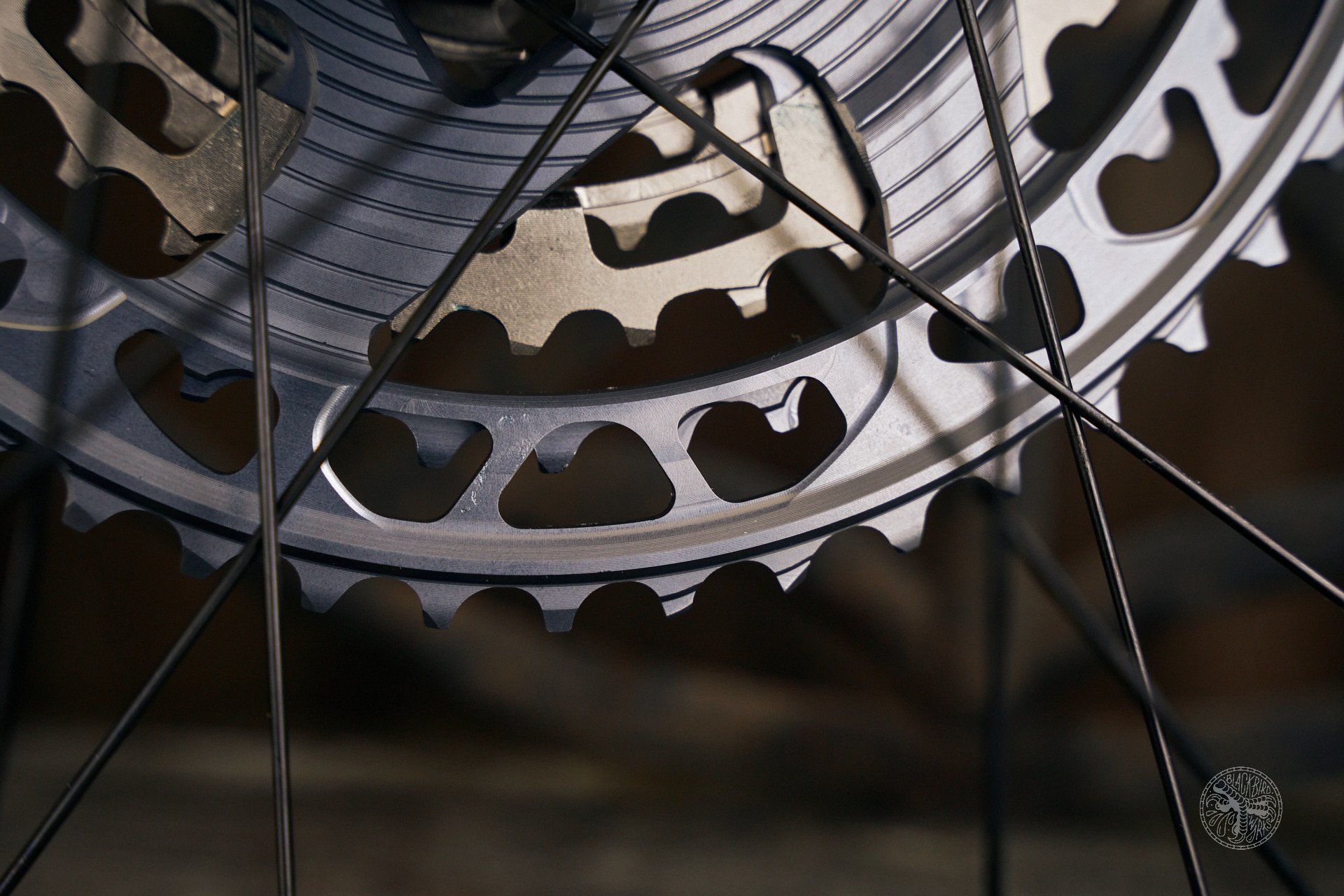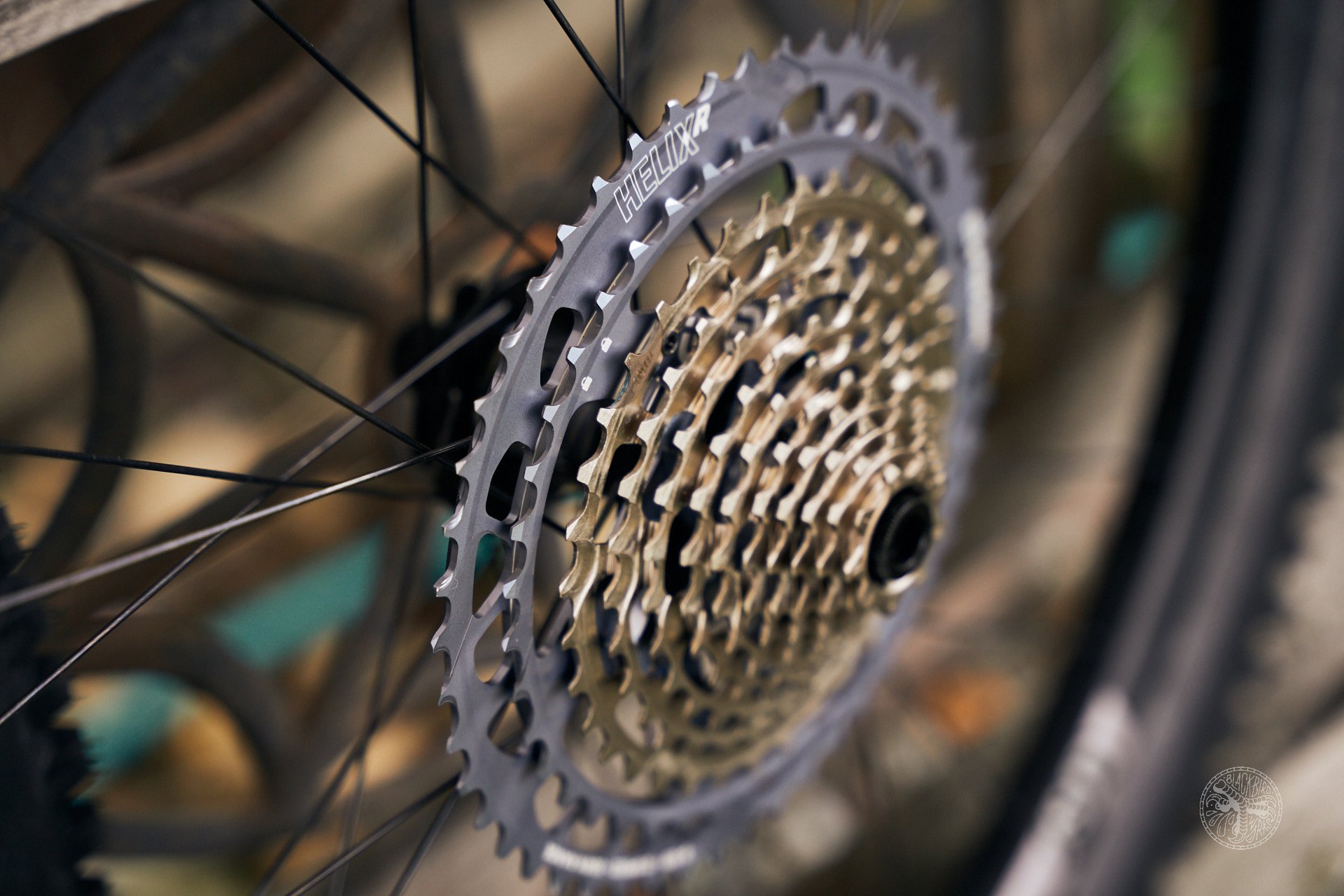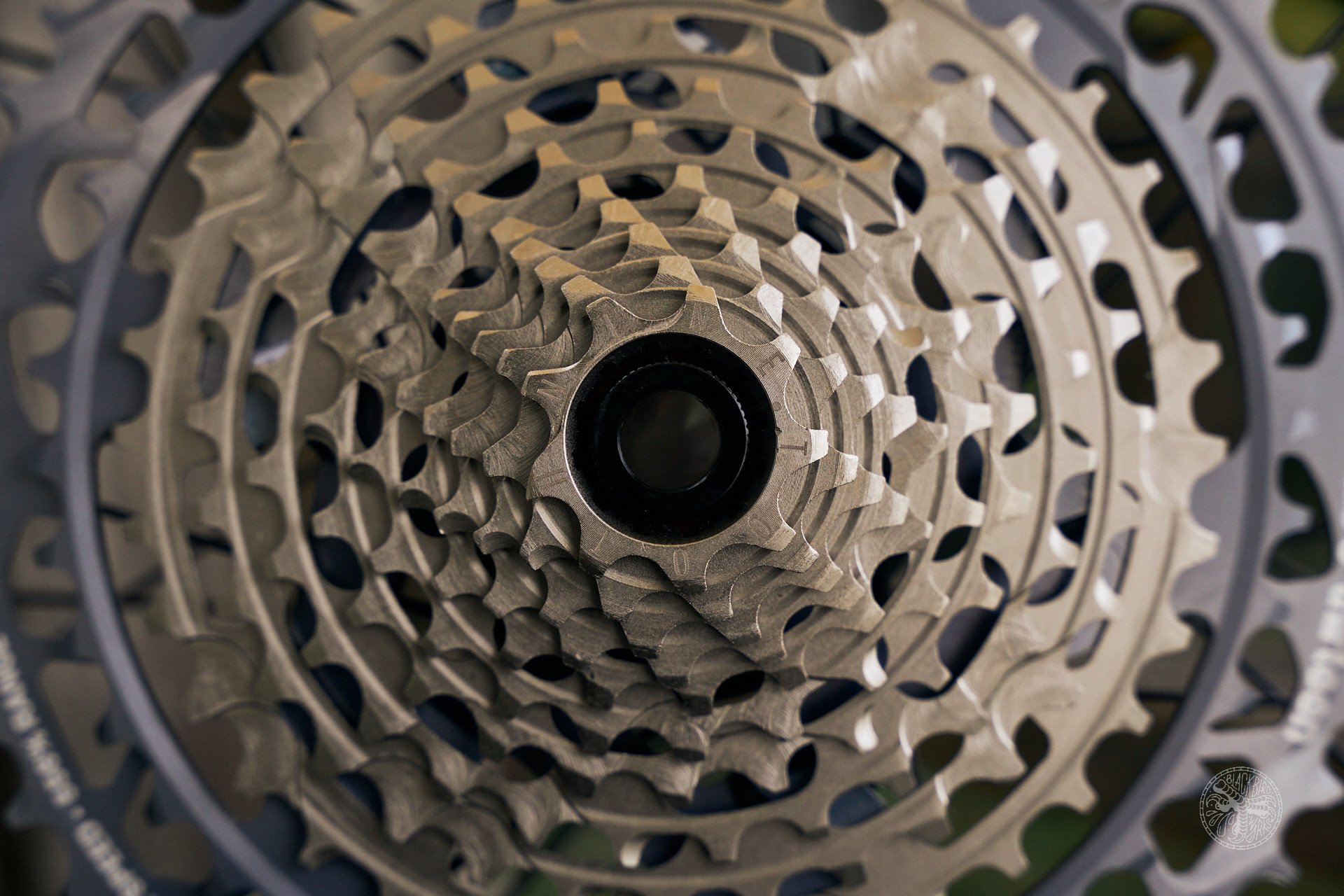 When reviewing a cassette, the only factor that really matters to me (after shifting smoothness which is pretty amazing on even budget cassettes these days) is how it performs in the long term. Unfortunately, with only 20 rides on this cassette, all I can write about the Helix's performance is that it is rolling like new still. I will have to report back after a full season with my findings.
When I looked at price and weight, the Helix R seems to have the best value. The 425 CAD Helix R weighs in at 384g which puts it close to the lightweight 650 CAD XX1 Eagle at 355g and 550 CAD Shimano XTR at 367g. The Helix is much lighter than the 310 CAD 454g GX Eagle and the 220 CAD 470g Shimano XT.
The combination of light weight, replaceable alloy low gear cogs and good performance make the Helix R 9-50T a good option in the competitive sea of cassette options.