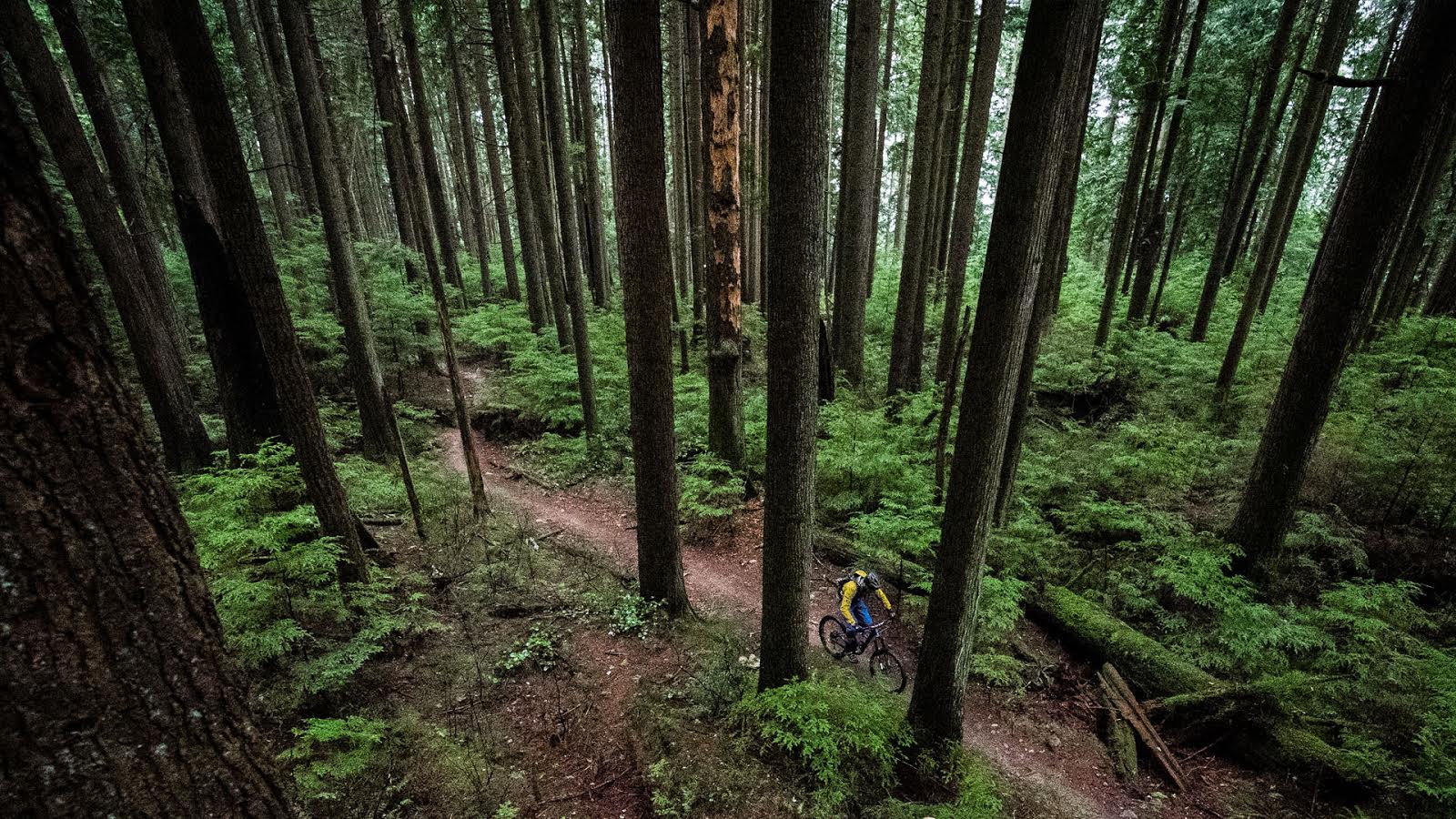 e*thirteen LG1R Wheelset and LG1+ Cassette
Back in August 2015 e*thirteen released a series of wheels using carbon rims. Shown below is the e13 LG1R, which is e13's top tier downhill wheelset. The real story here though is the that it came with a slick integrated 9-21 tooth LG1+ cassette.
The LG1R uses a 27 mm width carbon fiber rim, running 32 spokes, and uses a hook-less profile. The rim weight is 475 grams apiece – not shabby. But don't let the chubby looking hubs fool you in to thinking this is a porky wheelset. The hubs must be full of anti-matter as the whole wheelset weighs in at only 1885 grams.
e*thirteen has done a rethink on how best to mount a cassette on a wheel. The six smallest rings are steel and mount to an aluminum 21 tooth ring. The 21 tooth ring mounts to a slim 3-pawl free hub. The novel mount allows for a 12 mm wider hub shell, which improves the spoke angle, and boosts the stiffness of the rear wheel. The 9-21 tooth cassette allows you to run an 11% smaller front chain ring than a comparable 10-24 cassette, and 22% smaller than an 11-26. I'll likely try and down ring my 36 tooth front chain ring to a 32 tooth after installing these wheels on my DH rig. The smaller chain rin will improve ground clearance and will allow a shorter chain.
The hubs are large oversized units that have aluminum flanges, bonded to a central carbon tube. The front of the LG1R is for 20 mm axles. The rear is for 12 mm diameter axles, fitting either 150 mm or 157 mm rear spacing. Weight is 205 grams for the front hub and 362 grams for the rear hub.
The e*13 valve stems look like fancy little units. The valves appear to seal to the rim well with an additional beveled piece on the inside of the rim. I will report back if these seem to help in effectively seating a new tire.
I'll have these wheels mounted up to a downhill bike, and will be giving them a proper thrashing over the coming months. Stay tuned for a full review.
---
Are you fast enough for these wheels? Are they fast enough for you?