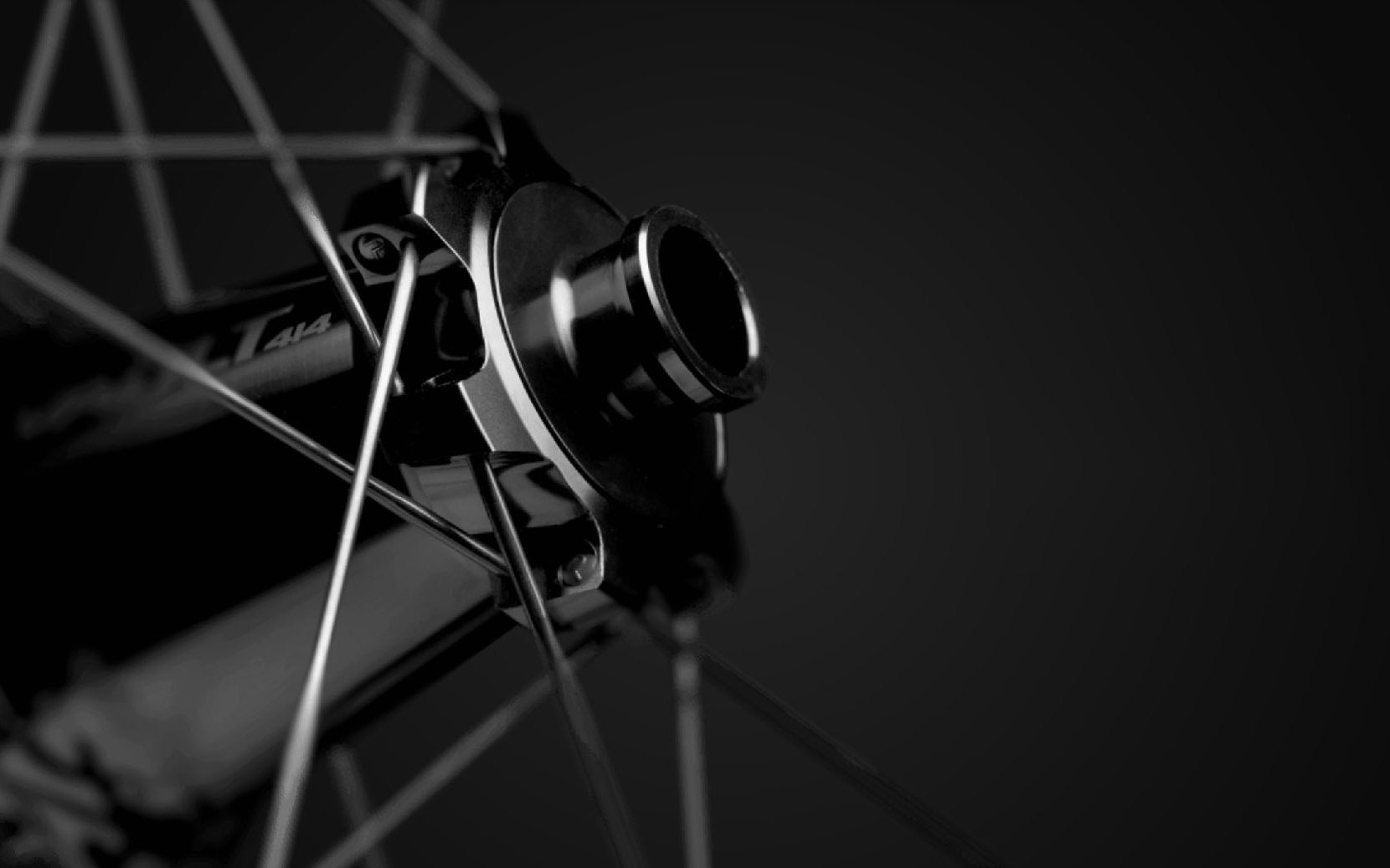 Review
Race Face Turbine R35 Wheels Long Term Review
Intro
The first time I noticed a difference between my usual wheels and another set of wheels in the modern era (I define the era as bikes using tubeless tires, 1x drivetrains, adjustable seat posts, and wheels bigger than 26") was my first day on a set of Ritchey something somethings. What I noticed wasn't the ride or the rims but the hub blew up on the first steep technical ascent. The second time I noticed a difference between my usual wheels and another set was on a pair of newly released Santa Cruz Reserve 30 carbon wheels. I immediately felt better tracking whilst (I always liked how Seb Kemp used that word whilst writing for NSMB and Dirt) holding a line with more control than my Roval carbon wheels. Other than the tracking, I confess to not being able to notice large differences to any other wheels' performance other than carbon feels stiffer and less damped. In the past five years I have ridden the aforementioned 3 R's: Ritchey, Roval and Reserves as well as 2C's: Chromag alloys and Cane Creek carbons and now these test RF wheels.
When I agreed to test a new set of wheels I didn't ask for details so when I opened the boxes and saw a set of alloys I was like that spoiled kid (ok me) at Christmas opening up a gift of no name low end hockey gear back in Kanata and trying my best to be grateful and put on a happy face. But now that I have evolved and realize that the high-end gear does not make the man, boy, person, I am at peace with alloy instead of carbon (even though that actually hurt to type). I think I need some time with my guru (former NSMB team rider Colin Miller) to get to a place where the material is immaterial to achieve a lack of materialism in my ism. A bike gear website is not really a place where materialism is debated, except when the OG's pipe up about their 2006 Banshees running great and that he or she (probably more a he thing) do not see the need to change anything about anything (except no more flow trails).
I have heard from reviewers that the best test is to do back to back runs on the same trails with the same bikes and the same tires but riding different wheels each time. This did not happen. However, I can describe the guts: rims, spokes, hubs, as well as any issues I had (not many and even then, there were no red flags). This may end up being a testament to paying a bit (or a lot) less for aluminum.
The Bits
The Rims
Did I mention they were not carbon? Instead they are made of 6069 welded alloy, they have a 35 mm ID, and Race Face aims to have them mounted with 2.4-2.8 width tires. Another justification for carbon rims is that they break and dent less than most alloys. My testers did no break nor dent throughout the review.
The Spokes
RF uses an offset spoke bed for more even tension (their claim) with double-butted straight pull (boo) spokes. They even give you 5 spares so you don't have to pester your local wrench with questionable facial hair stylings for spares. The nips are silver brass, also the name of my dad's favourite band.
The Hubs
Race Face designed these hubs with an oversized shell in order to add stiffness and stability (their descriptors). The result is a big funky looking hub that has performed very well with approximately 80 rides in all conditions including dust, loam, jank, mud, and snow. The six- pawl inverted driver has two teeth on each pawl which hits the 60-tooth driver giving 120 points of engagement with 3 degrees of rotation between bite points. Which means it's quick to engage. Andrew Major provided an excellent breakdown of the Vaults.
You get two configurations: 148 x 12 Boost or 157 x 12 Super Boost. The front is the 'ole 110 x 15 and all the Turbine R wheels use 28 spokes even though Vault hubs come in both 28 and 32-hole drillings. You also get yet another loud hub. Ya it might be quieter than some but I am in the no sound hub camp so this is a small fail for me. I just don't get the hub sound thing. As for quality it has been good. During the first 15 -20 rides I would hear an occasional click when starting up again after idling. I was told that this is a normal sound during break in…but it's the first time I have heard it on a hub. It did not affect my engagement (unlike the many things I did wrong in another engagement) so I figure I'll give it a pass using the no harm no foul rationalization: from my elbow pad review about rationalizations.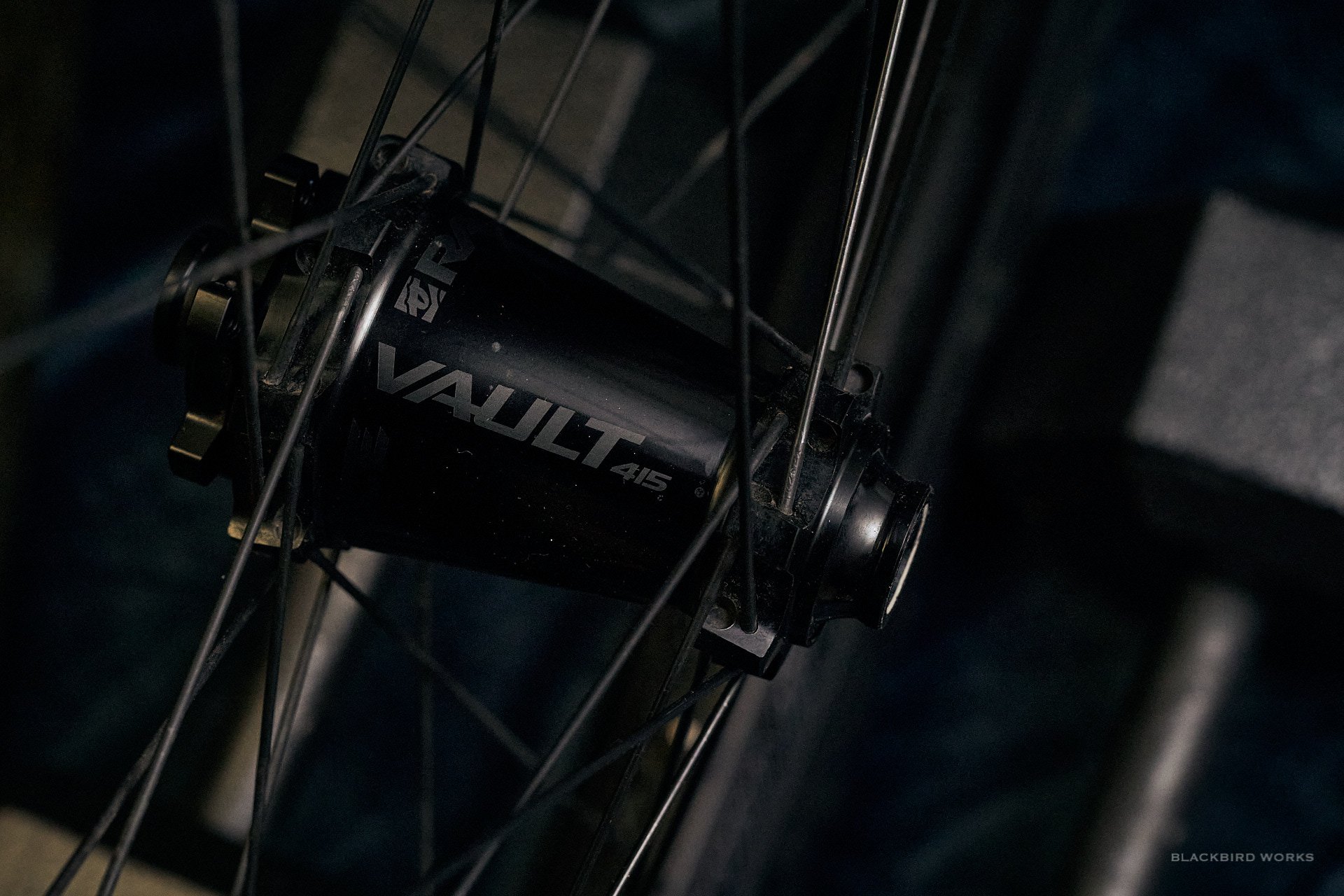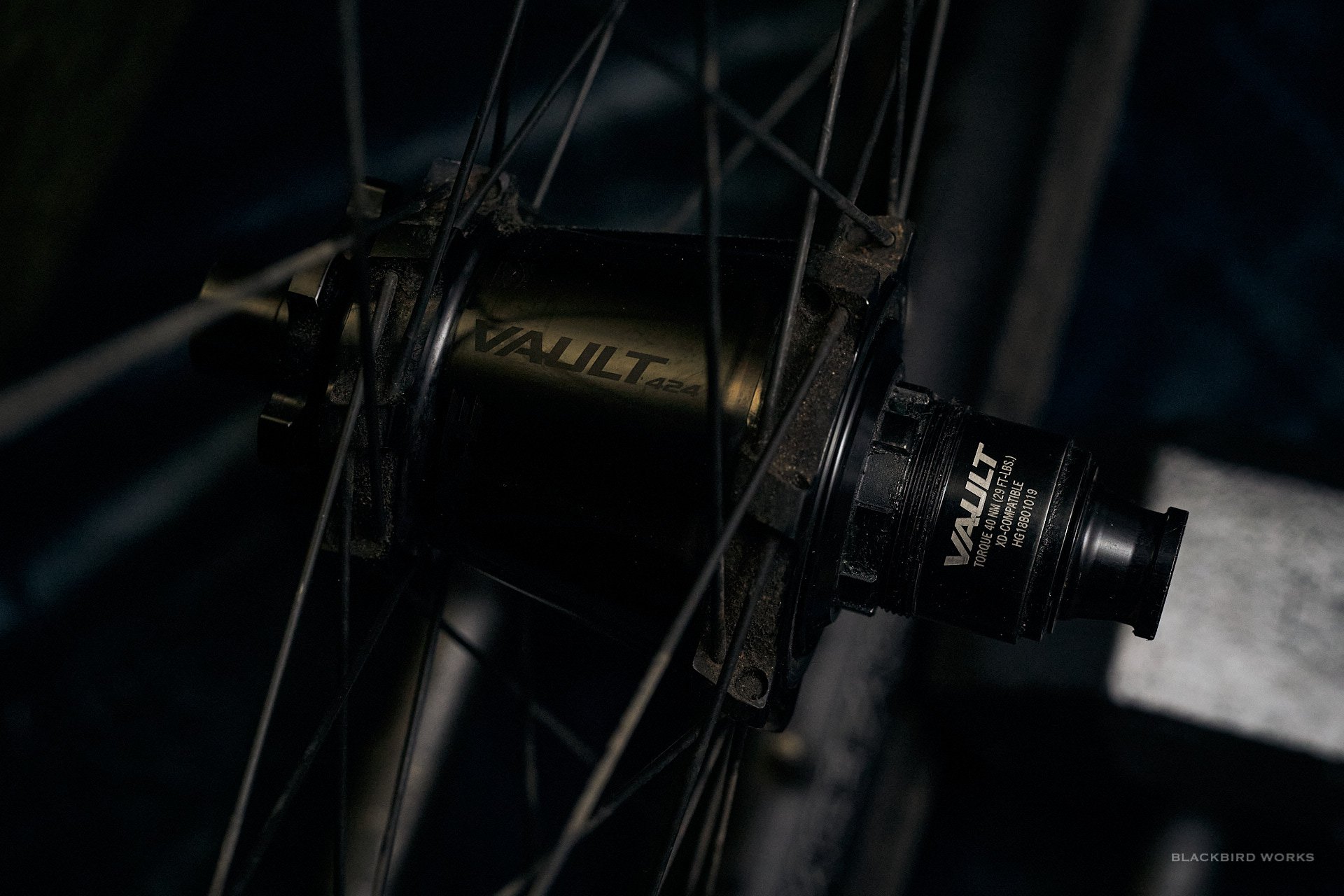 Rim Bed and Tape
The 35 mm width made for easy mounting and removals with and without inserts. The sleek and clean rim tape did not leak throughout the test.
The Weight
Claimed weight is 1766g (27.5"), 1853g (29")
I'd like to say I remembered to weigh them before mounting them but if you read the above part about carbon letdown you may understand that I wasn't thinking clearly. Let's assume RF is accurate about weight; that's in the range of a similar style carbon wheel set weight but I don't buy carbon for the weight savings. Regardless the Turbine 35's come in at a respectable weight.
The Test
I have had these since June of Covid '20. I did two months of 5/6 rides per week on a variety of North Shore trails before adding inserts. Initial set up with Maxxis DHR IIs on the rear and an Assegai up front was quick and easy. After the first two months I saw the light of the insert grip cheat. I took off the battered DHRII and replace it with a Hutchinson Griffus 2.5's on the rear.
The other half of the test saw Tannus inserts mounted on the wheels. Before mounting the inserts, I did a thorough inspection and saw a total of zero flaws with the rims, the spokes and the hubs. After another two months of a similar number and style of rides the only issue I had was a loosened spoke (probably from a stick in the spokes: karma for riding a less than legal new loamer). The repair to the spoke was no big deal even though it is a straight pull; the repair to my karma was even easier: see above reference to rationalizations.
Other than that, the front wheel stayed true and the back needed a bit of tightening. I did not feel any stiffness nor sloppiness while riding, after a dozen rides the clicking in the hub went away and it performed well. Finally, the rims did not dent nor crack. That is all I want out of a wheel set. Well that and sexy carbons with Chris King hubs for free.
The Last Words
Raceface Turbine R-35 wheels start from $1214.98 CAD. Many of my biking buddies figure for an extra $400 why not grab a set of We Are One carbons wheels. Makes sense but that's still $400 more than these wheels, which could pay for part of a weekend in the Whistler Bike Park, once the COVID settles. Either way this is a high-quality wheel-set with many positive features and good performance results from the long term testing period.