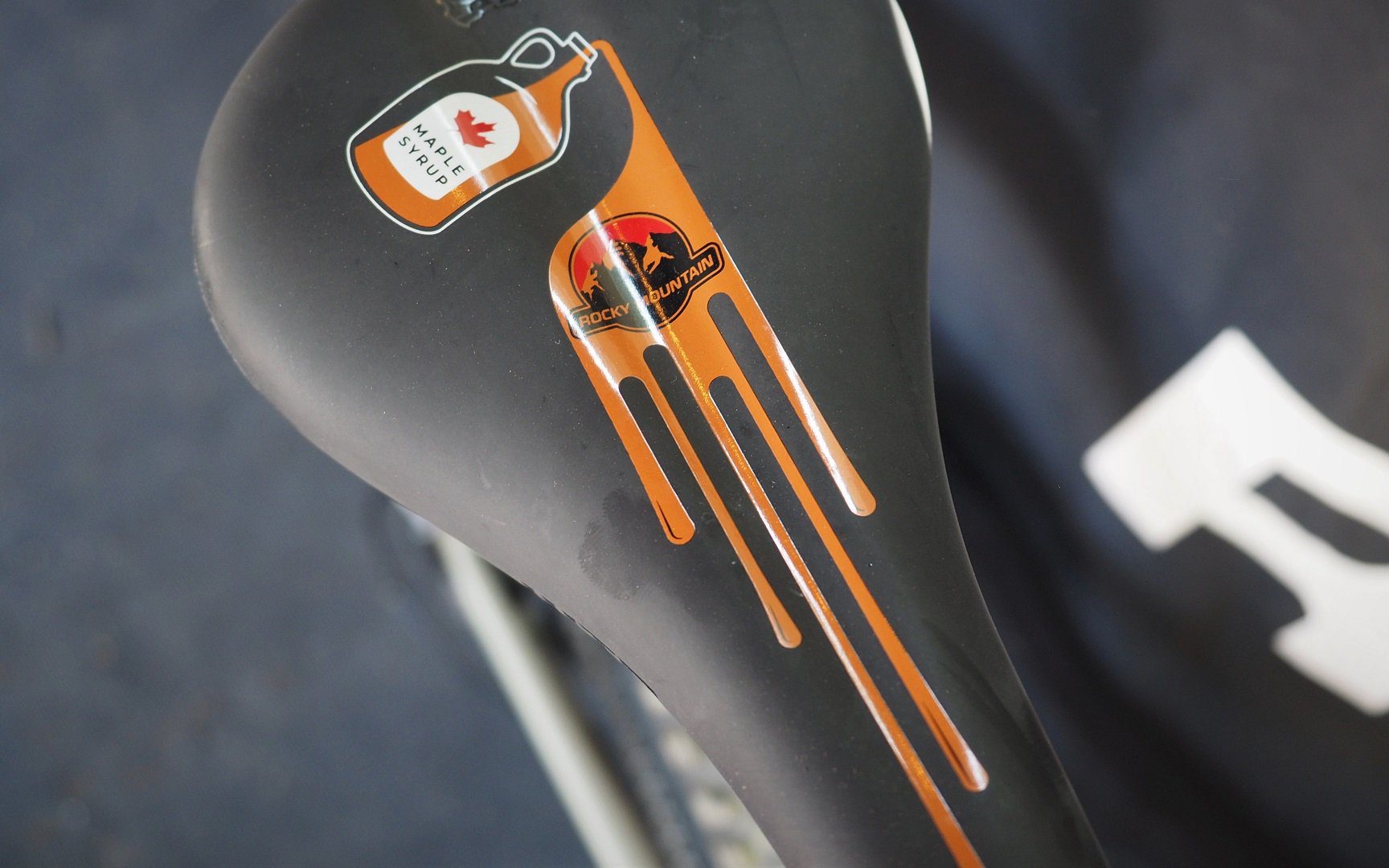 EDITORIAL
Sweating The Small Stuff At Crankworx 2019: Part 3
ALN
I'd never met Andreane Lanthier Nadeau so it was a treat to bump into her at the Rocky Mountain booth while I was giving her bike the once over. This is the machine she raced to third place, in a tight top three, at this year's Whistler EWS. It's obviously setup just-so with ALN preferring a carbon Race Face rear wheel, with CushCore inserted, and a more forgiving aluminum wheel up front. There's even a custom mini-fender where the chainstays meet the main pivot.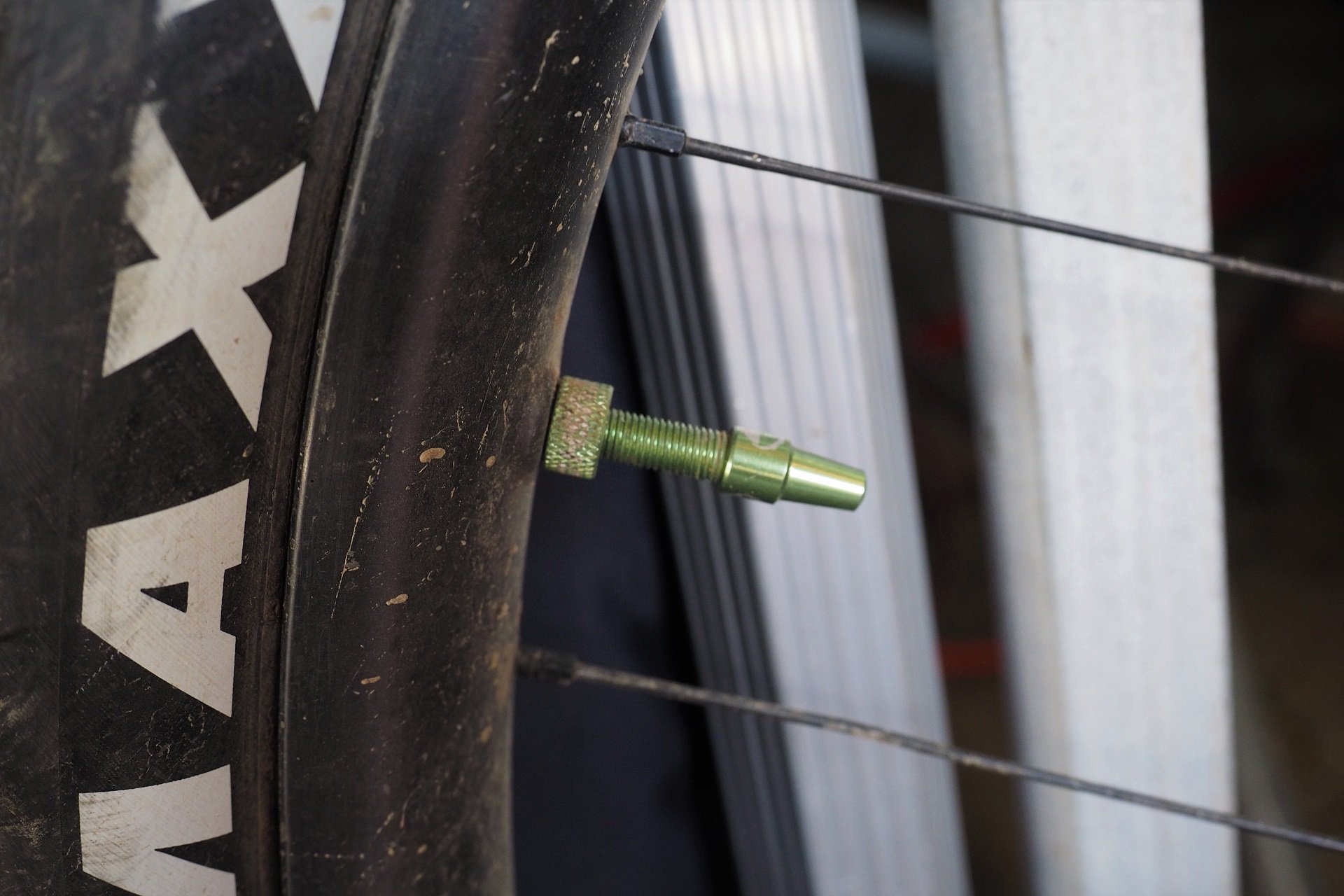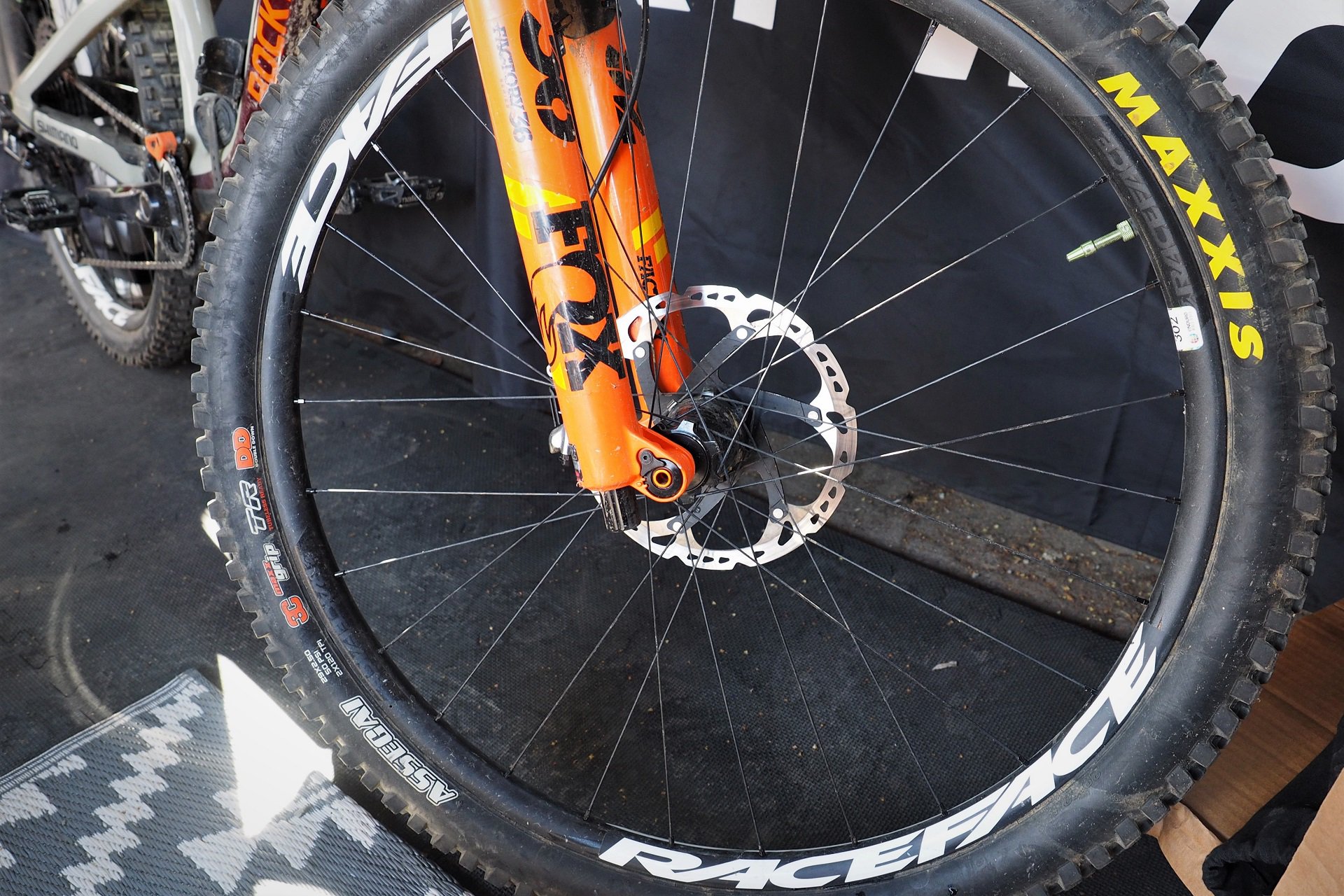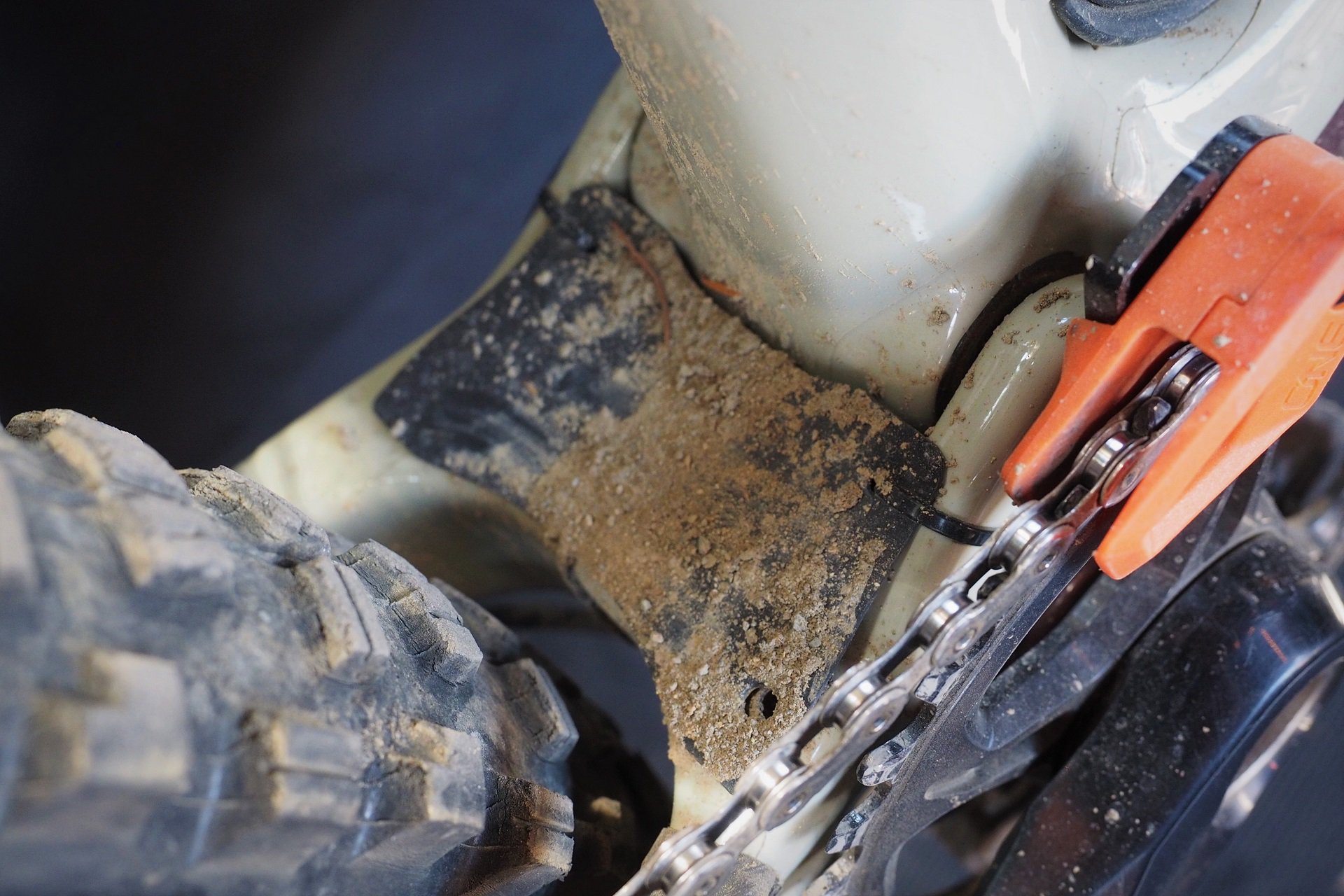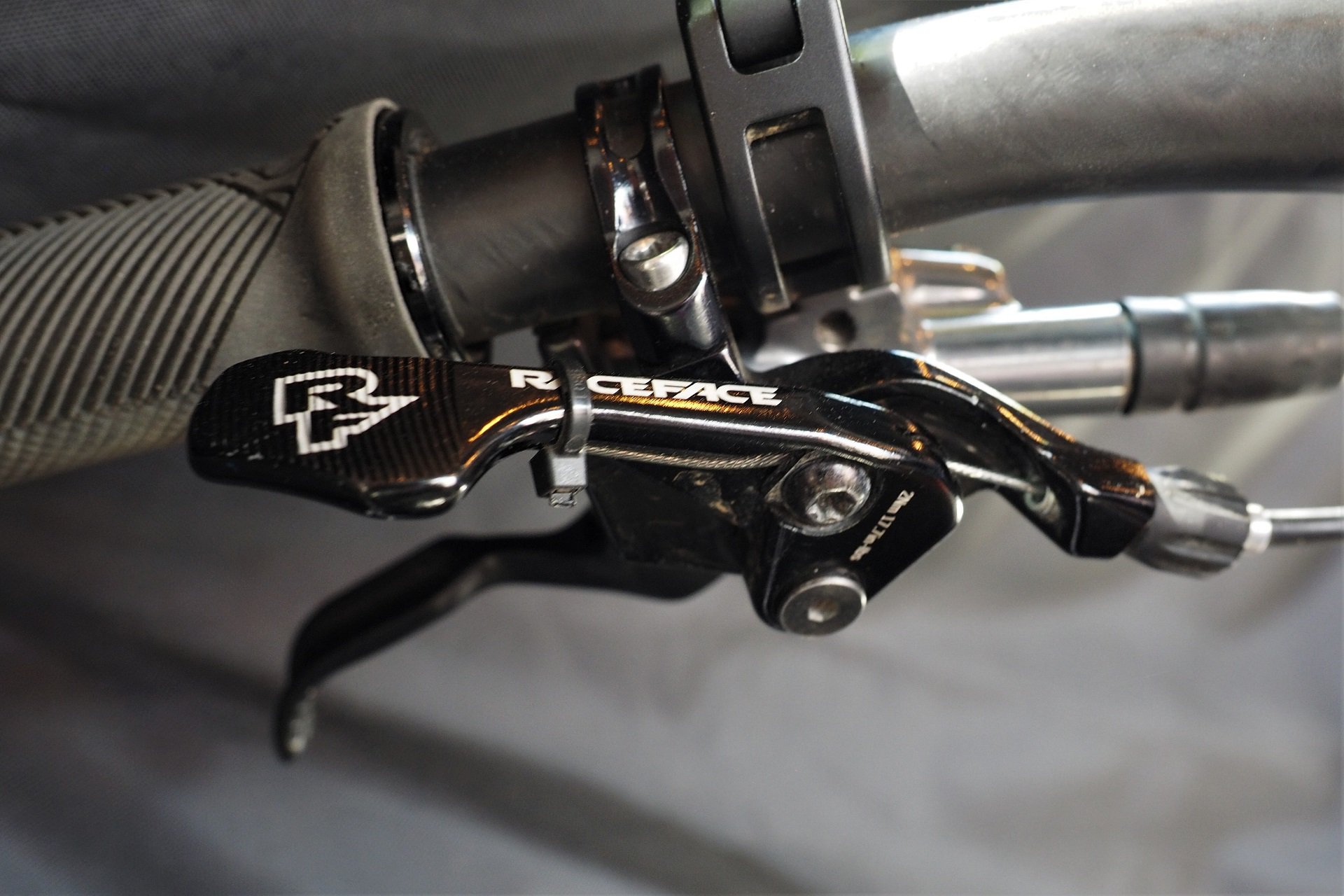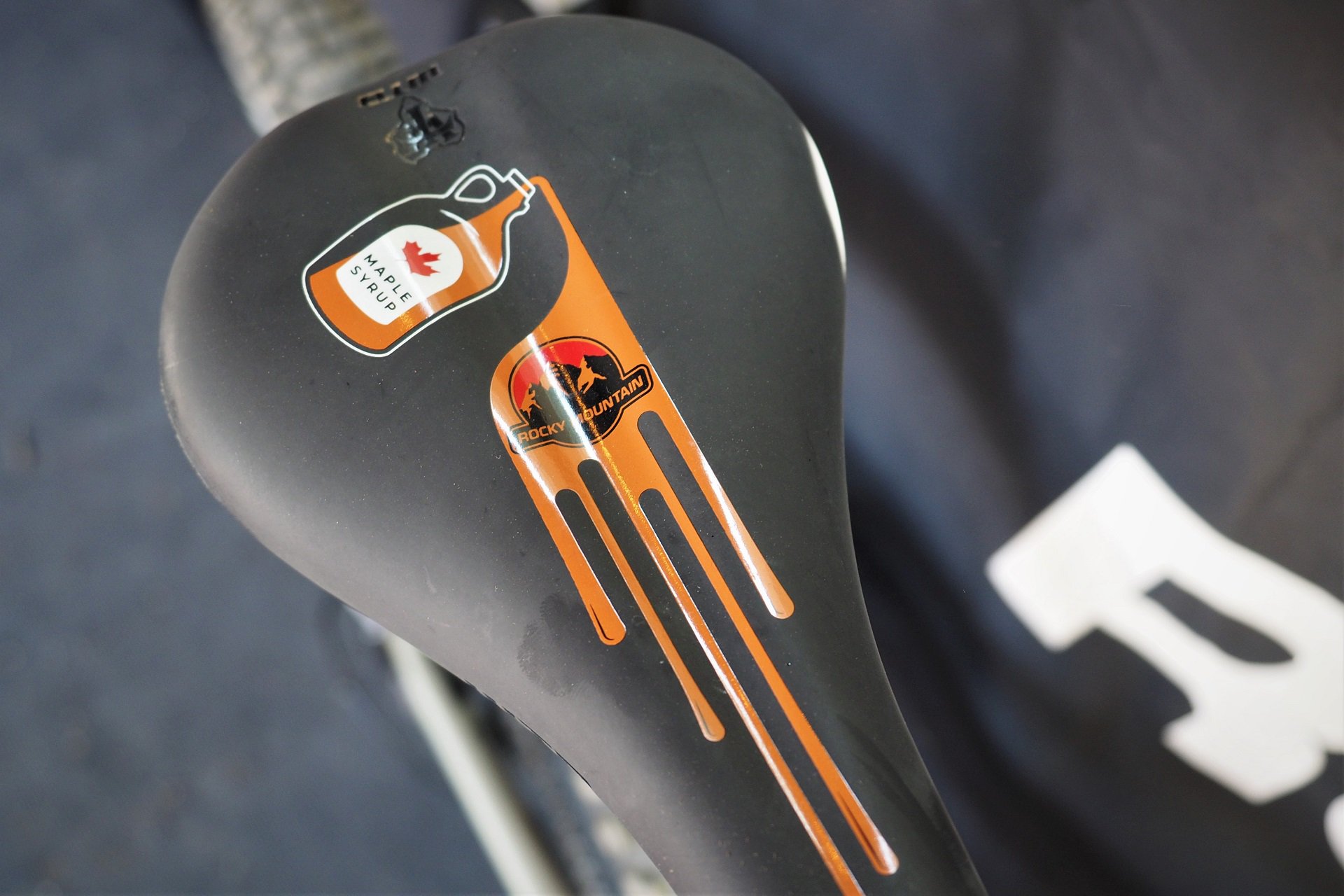 I've been riding Schwalbe ProCore up front all summer with a 29x2.8" tire in a i39 rim and it's been great. Right around the corner from Rocky some poor wrench at the CushCore booth was doing endless installation demos. I'm not much for watching self-flagellation but I did have to snag a quick shot of the new Plus-sized CushCore and I have to admit I'm beyond intrigued about how the inserts' performance scales up to big rubber.
I could have spent the rest of my day at the Rocky booth listening to Jesse Melamed talk about bikes. I know it's not a metric that counts on the race course and I haven't met a lot of EWS racers, but after briefly meeting ALN, Jesse, and previously Remi, it seems Rocky has assembled the nicest trio of folks you could have on an Enduro team.
Wicked Rides
Speaking of sweet bikes. I dropped by to visit James at SuspensionWerx in the pits and this Ohlins equipped single speed is in the stand. I've never seen one of these SB One in the flesh. They're big money, but they are also of obvious quality.
I was heading to the village when what should appear but Jordie Lunn's current YT ride. I was under-caffeinated at the time if you're wondering how I missed it. The custom cut I-Beam saddle is sweet.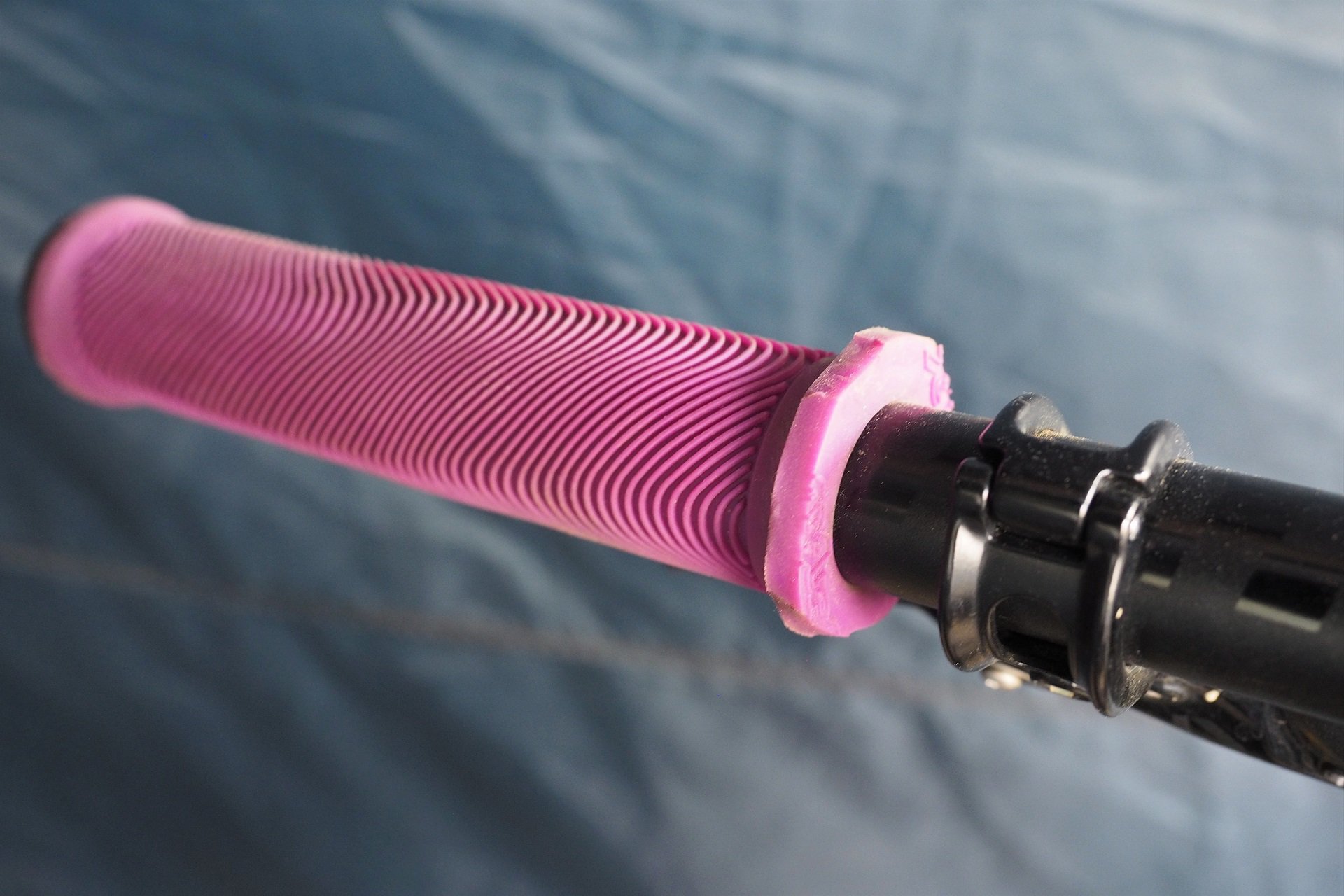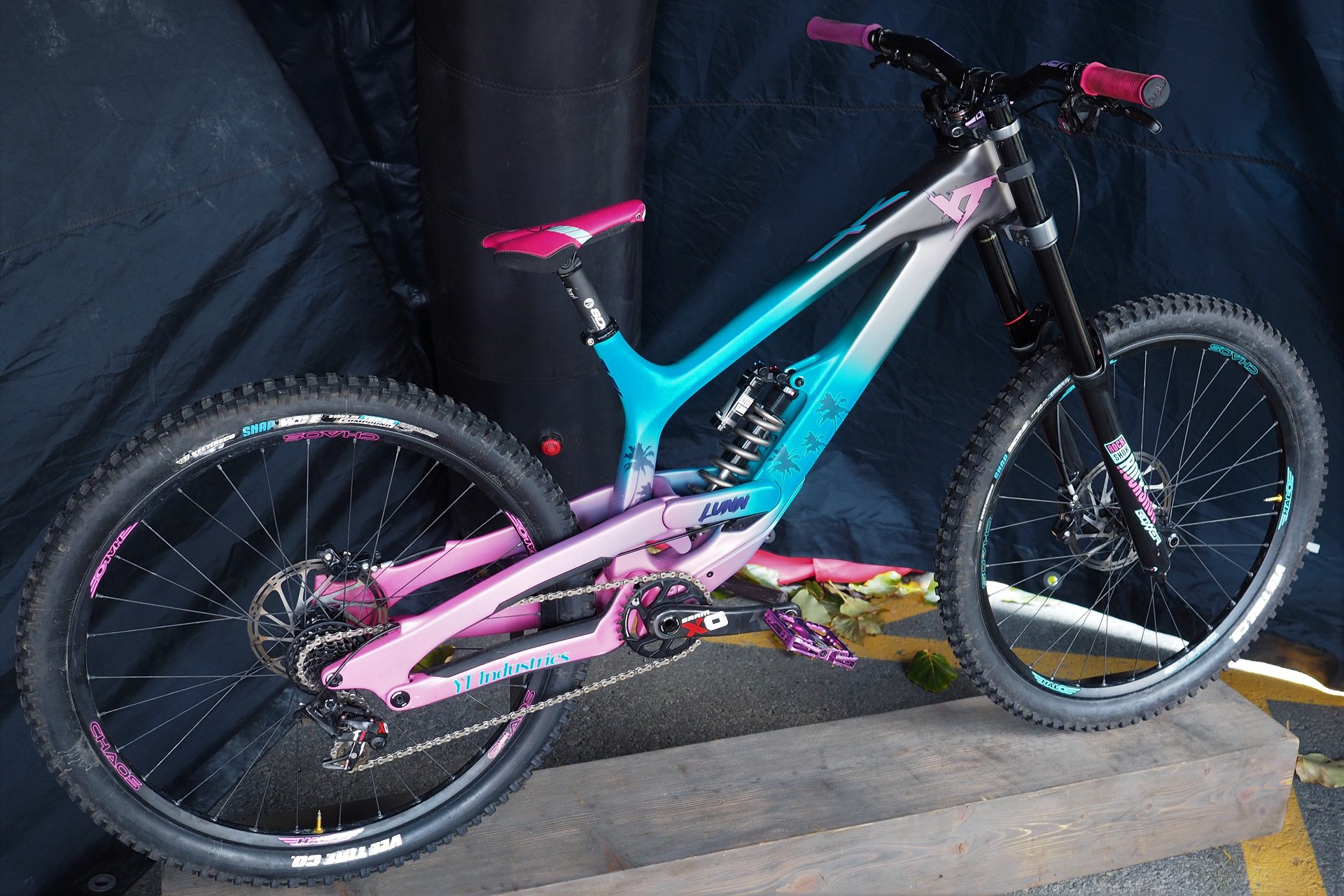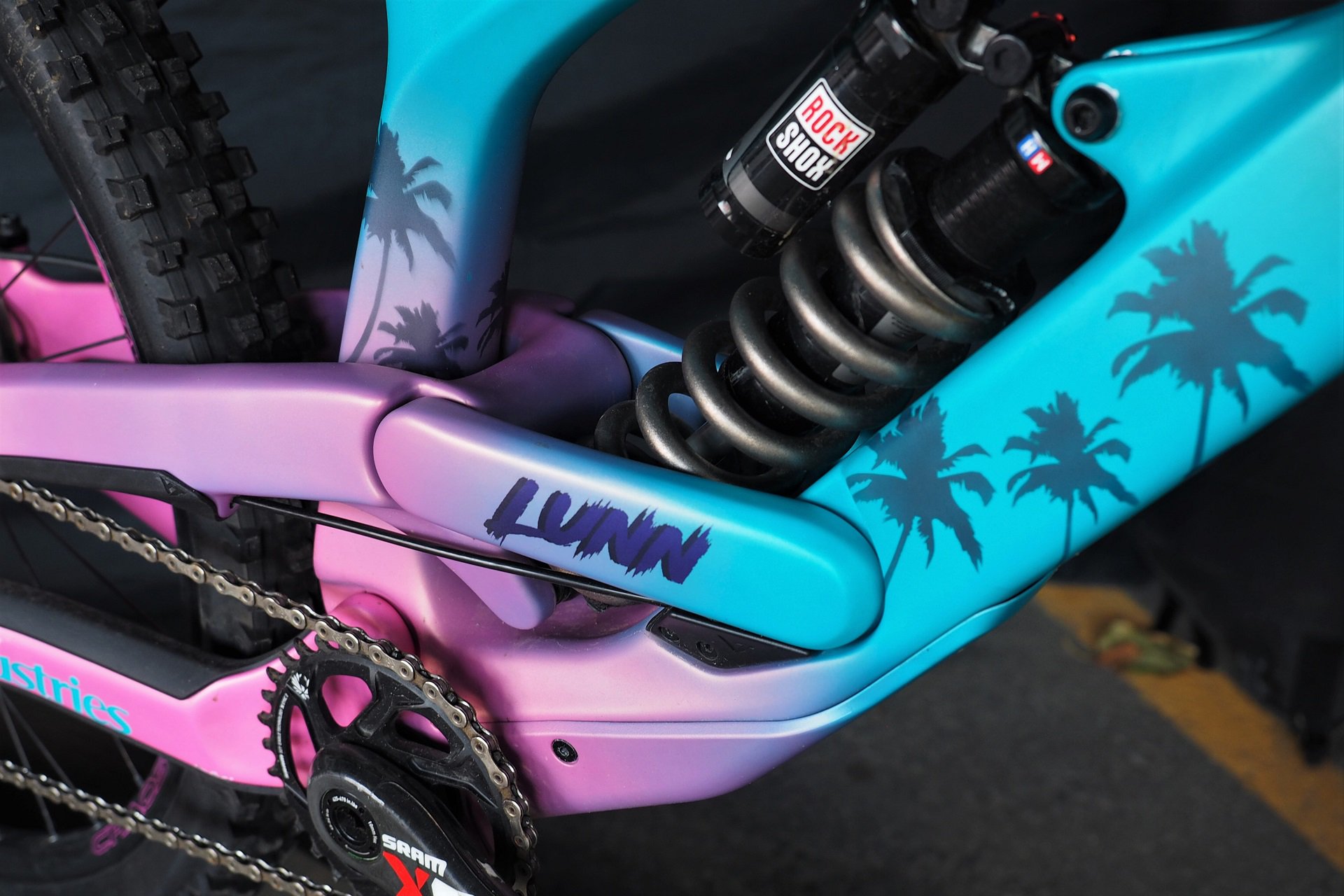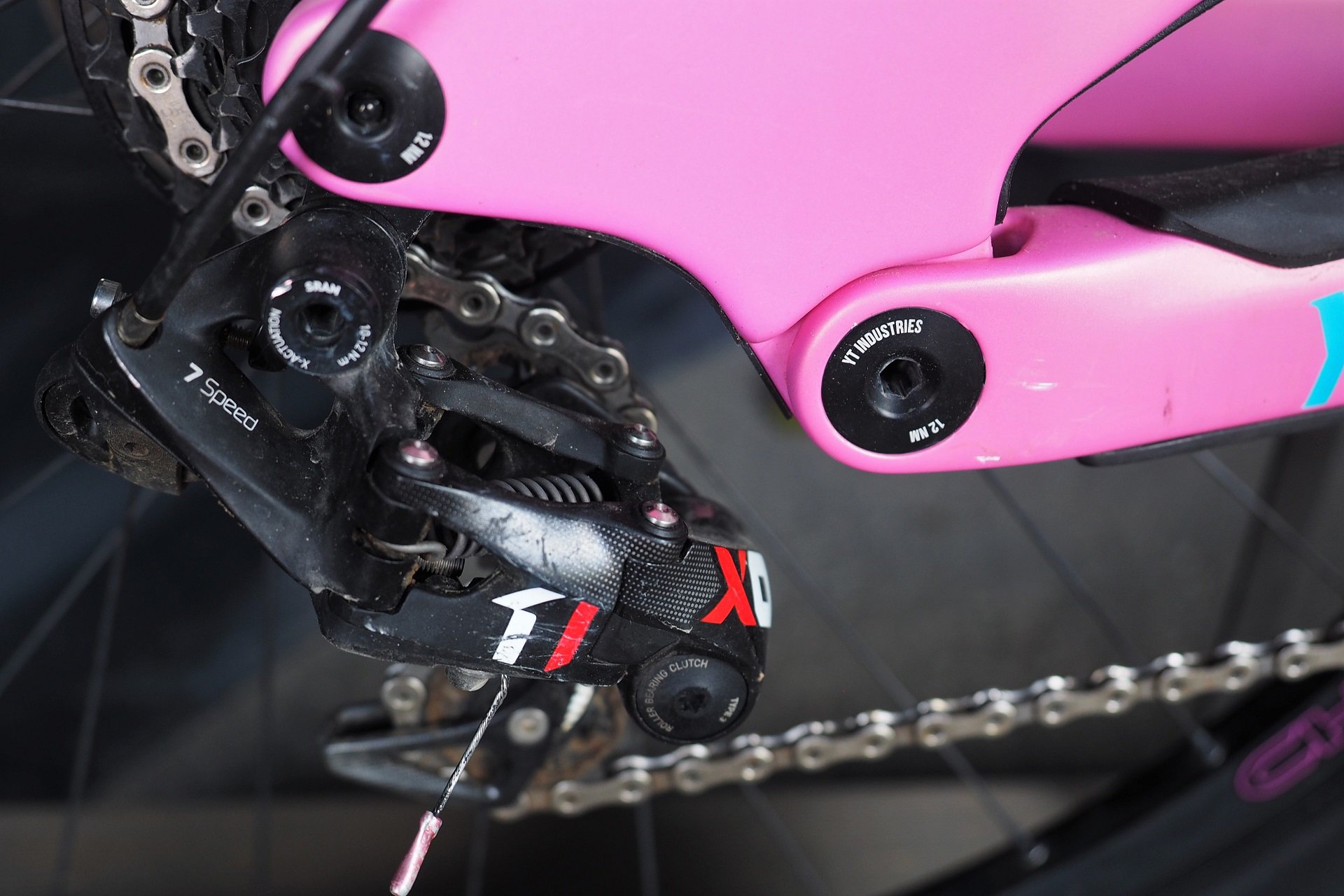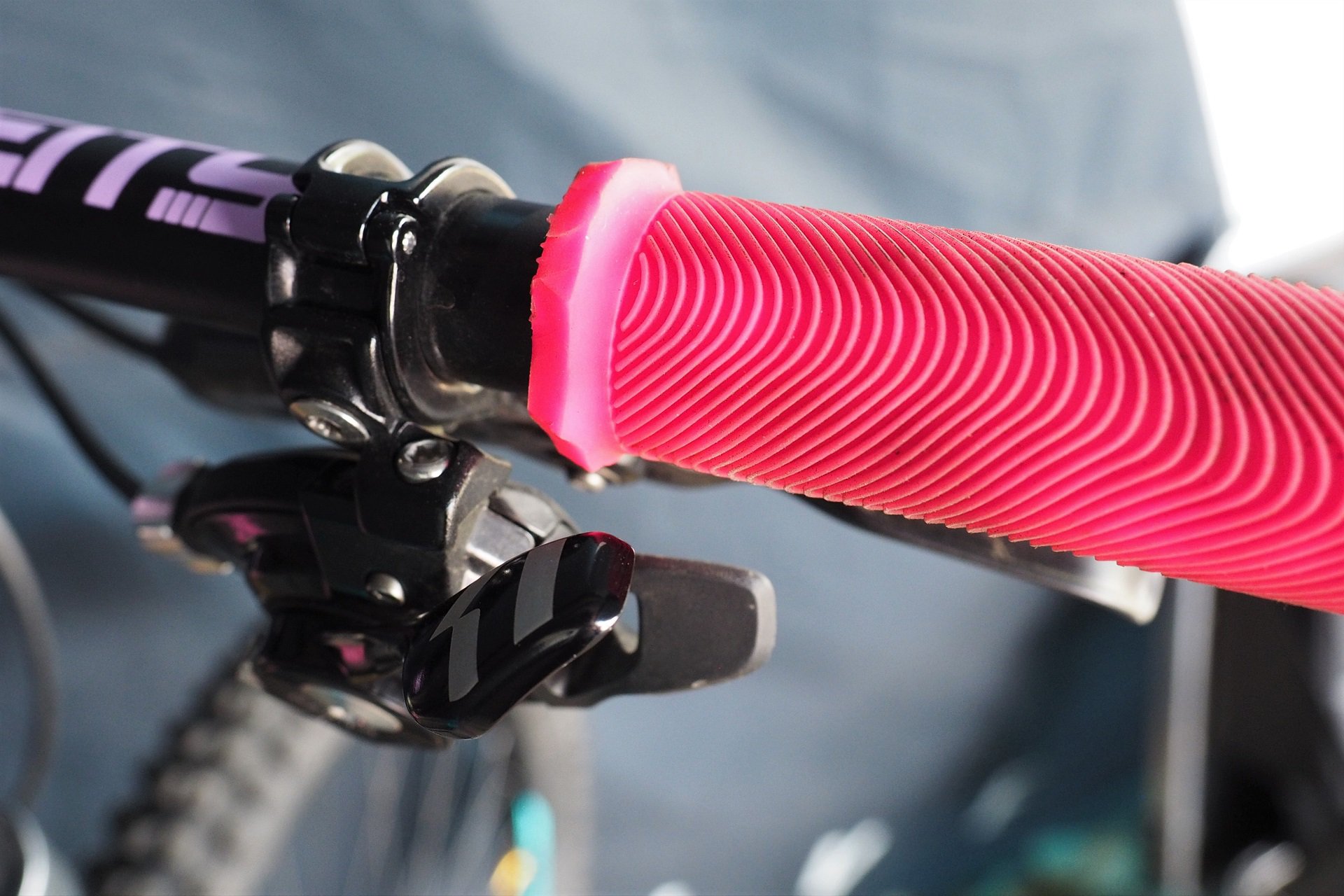 Teardowns
Industry Nine and SRAM both had some interesting displays with bodies chopped to show how the guts look inside. The new Industry Nine Hydra hub has a loud, unique, intriguing... I'm not really sure how to describe the noise it makes. I didn't realize that SRAM had carried over the counter measures spring concept from their air rear shocks to the coils. It's meant to aid with initialization.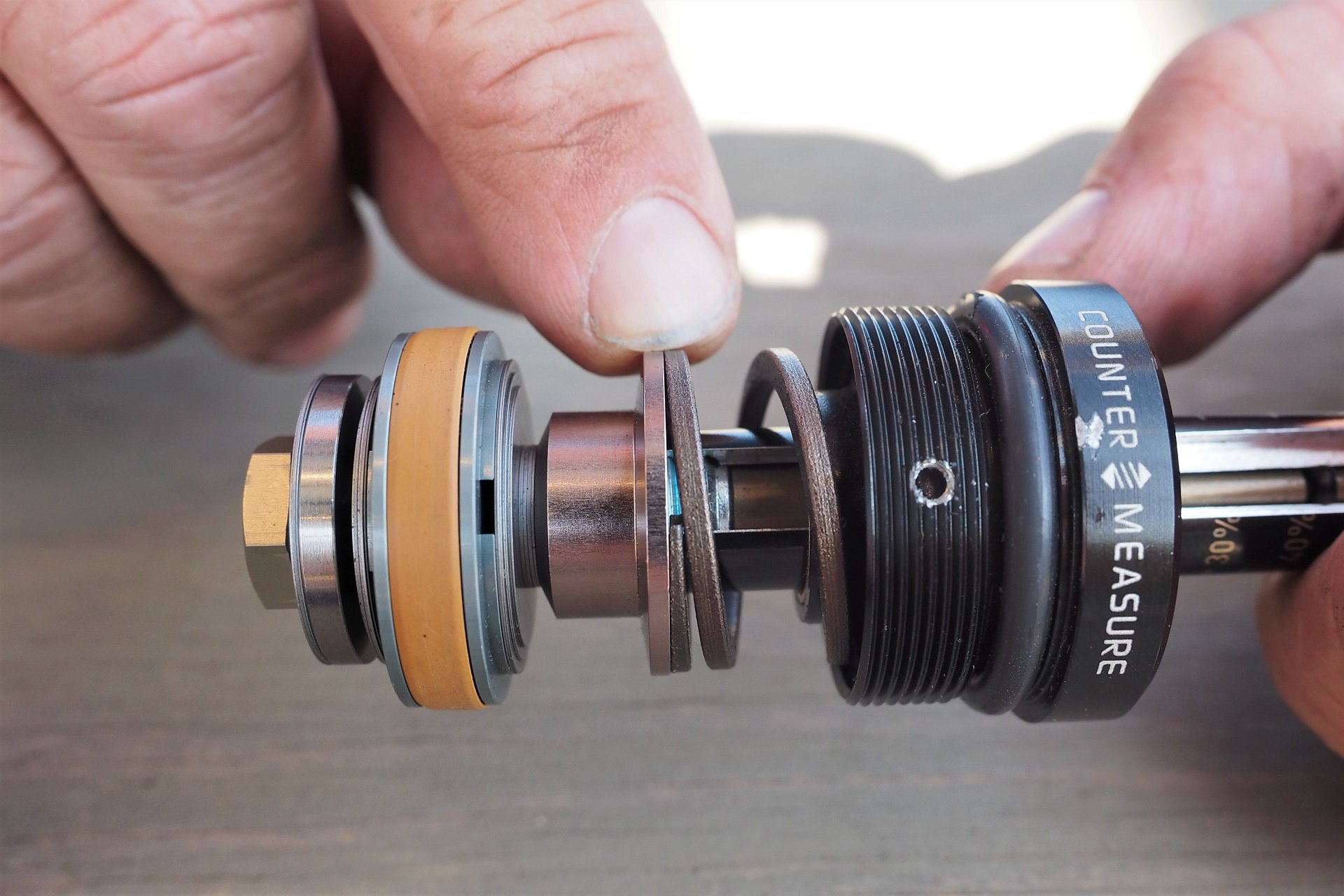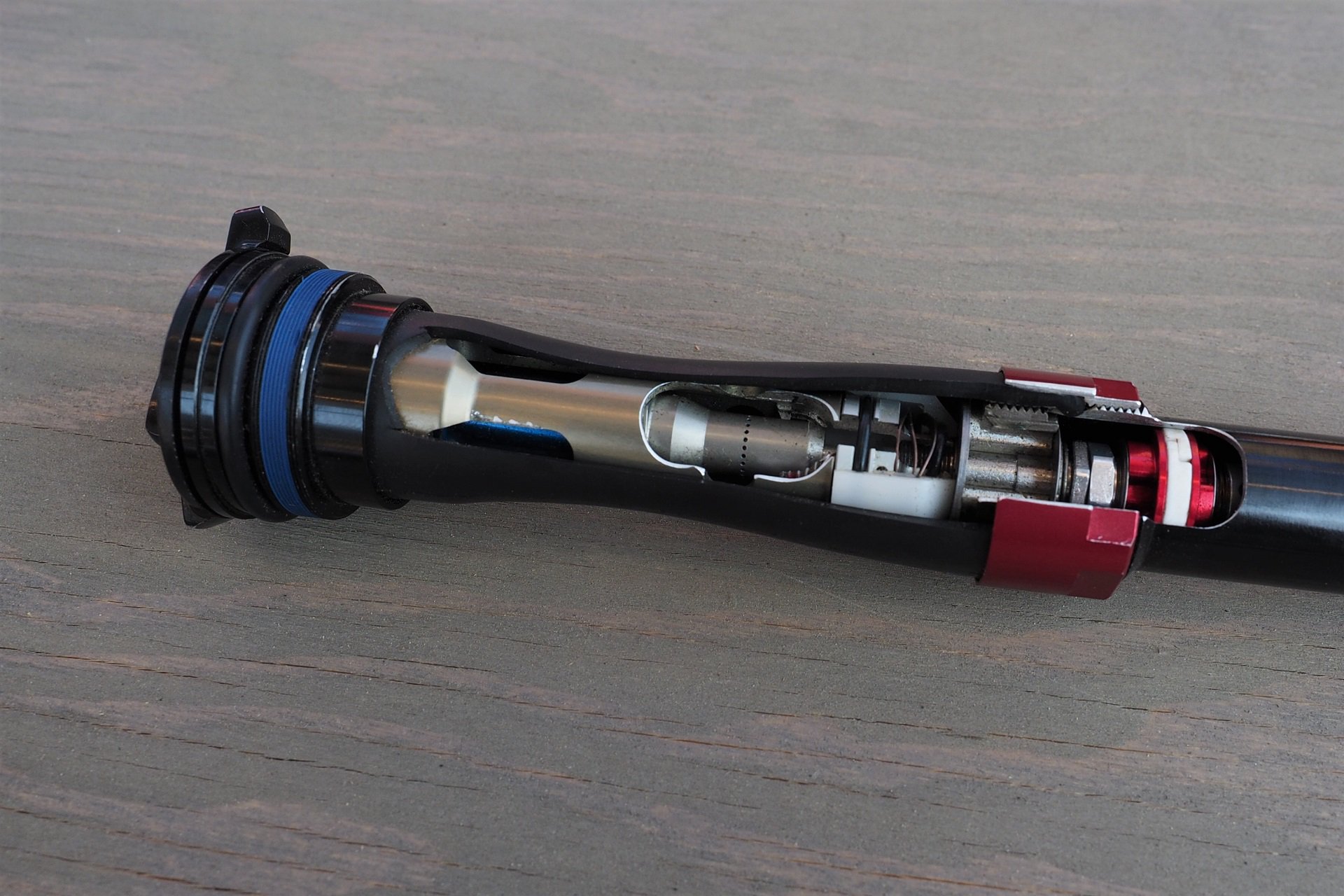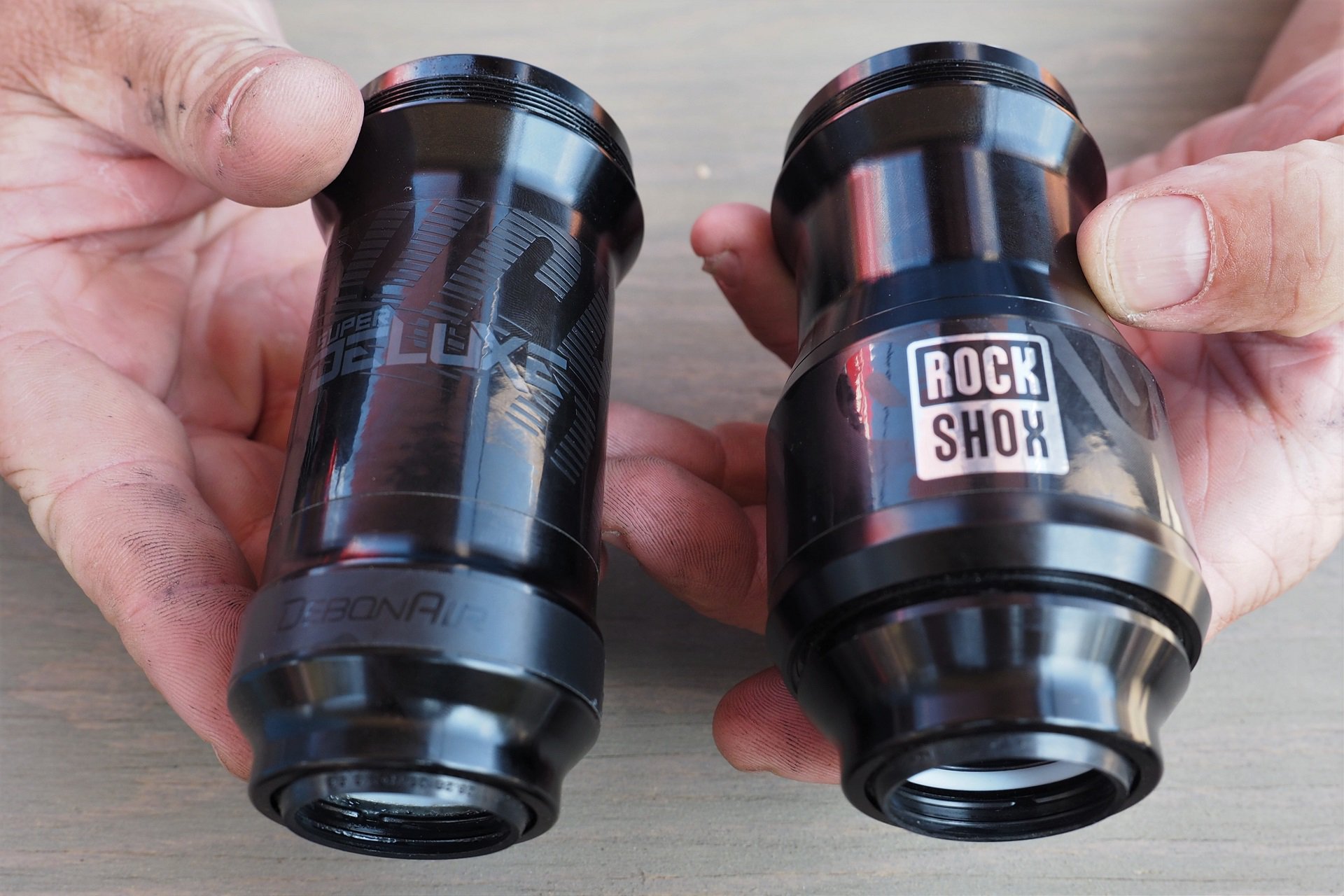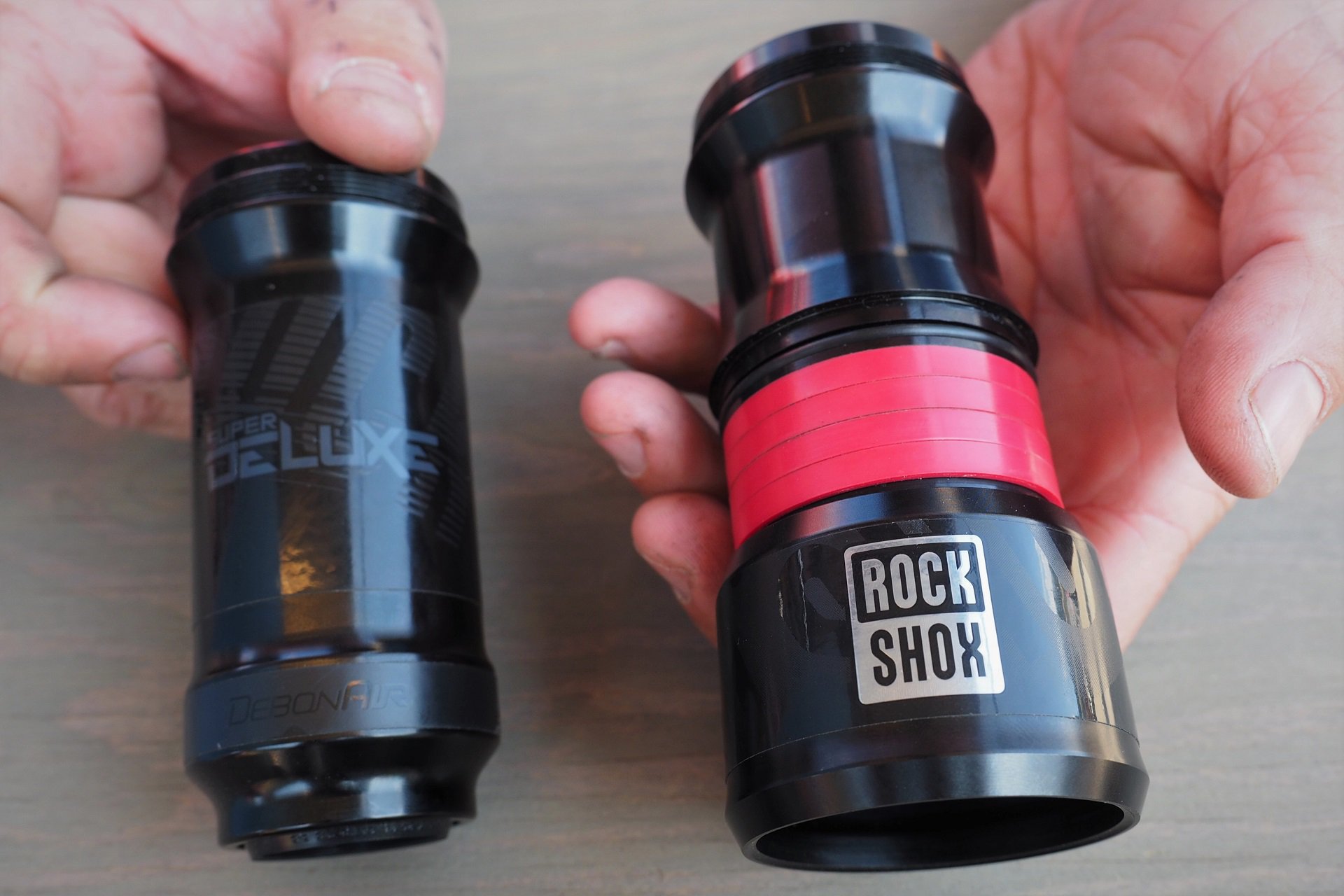 Formula Cura 4
The Cura 4 has been available for a while now but this is the first set I've seen in person. After having reviewed the Cura 2-piston, I'm not surprised these are good looking brakes. I'll be testing a pair so please expect a teardown and first look review soon.
That's it for me and Crankworx for 2019. I'll outro with some random shots that didn't seem to fit anywhere else.