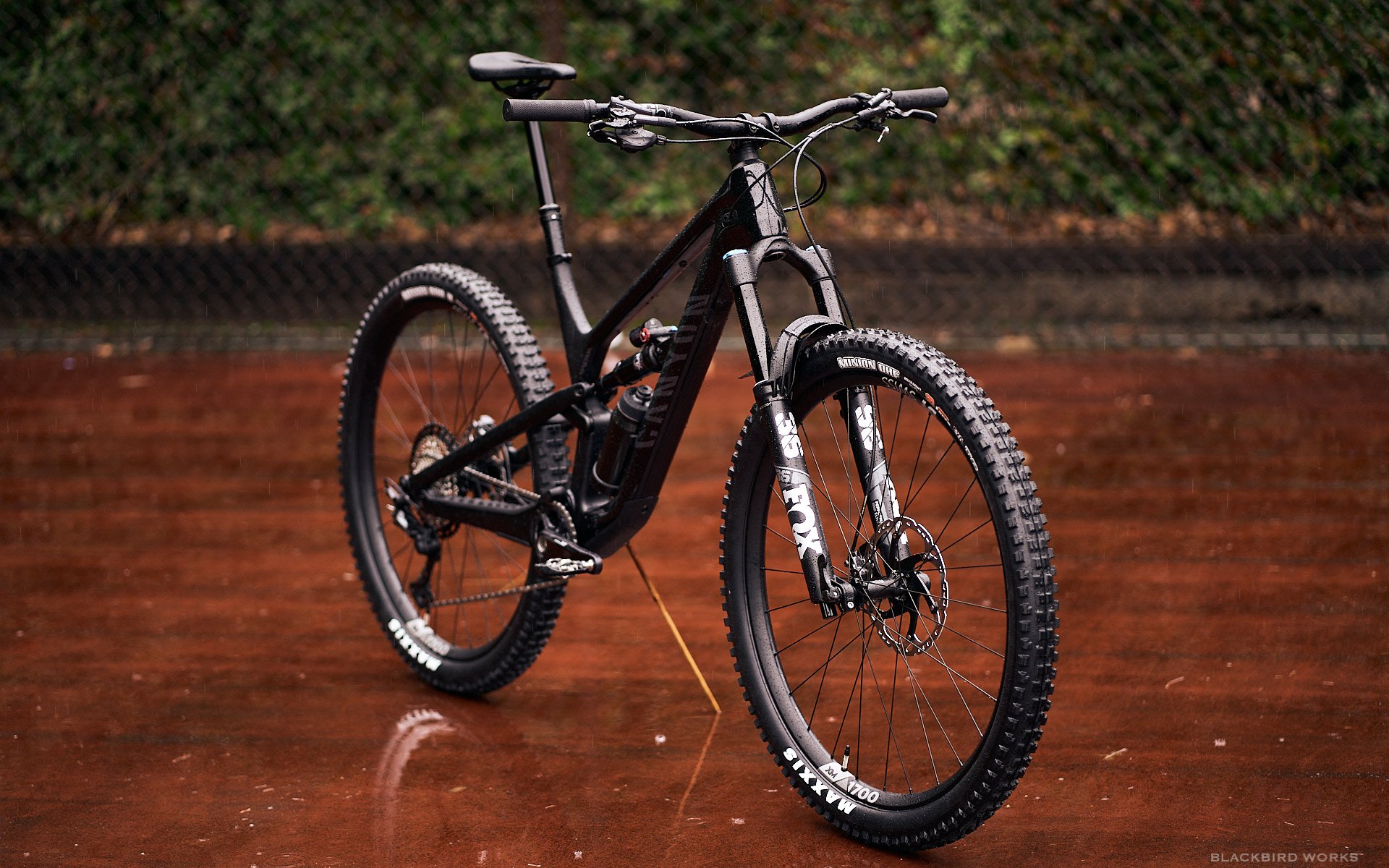 REVIEW
Canyon Spectral 29 CF 8: First Impressions
Spring. That time of year when the clocks change, the flowers bloom and Canyon showers the Canadian bicycle media with product to announce their entry into our market. Yes, not only did we get a high dollar Spectral LTD, we also got a slightly lower dollar Spectral CF 8 (and a Sender…and there might even be a few others lurking about somewhere). Ryan snapped up the Limited, and the leftover CF8 was flowed in my direction as if it were a day old bagel. Thankfully, in his excitement to scoop up the fancy version of this bike, he also did most of the heavy lifting in his first look article. Please take a look there for all the geometry, effort and insight. I'm just going to bring up the rear by talking a bit about the differences between the two.
And I'm not complaining. Really, I'm not. Who needs more than XT and Fox Performance Elite? Anything more than that is just showing off.
The Price
Let's talk about the important part first. How much does this thing cost? Well, according to the Canyon website, this bicycle will cost you 4,999 USD, or for us Canadians, a bargain basement 5,499 CAD (plus $99 for shipping, or $199 for shipping + Velofix assembly). Hmmmm…I feel like I might be able to make a business out of setting up a PO Box depot in White Rock for Americans to ship their cheap Canyon bicycles to (I'll assemble it for $75 and a six-pack from a Bellingham brewery, as well). Did somebody make a math error with the exchange rate?
Just for comparison, the Limited version that fancy boy Ryan has will run you 8,149 CAD! That seems more in line with the stated 6,300 US.
I'll also take this opportunity to point you in the direction of Canyon's ability to filter for "In Stock Bikes." Talk about a sign of the times.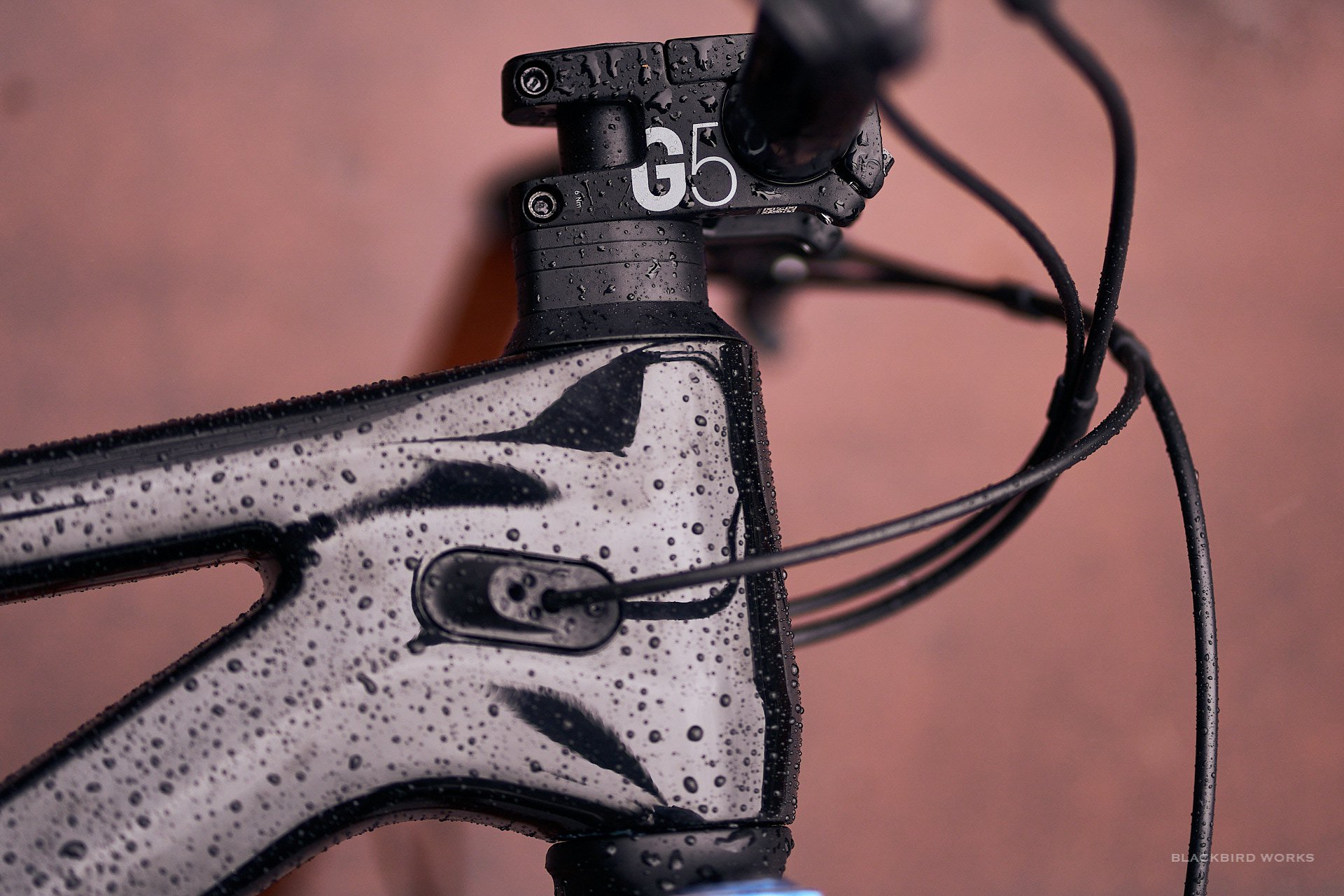 The Frame
The CF8 shares the same lovely frame as the limited, and is also size L. I've been running a series of XLs recently so I was a bit worried to size down, but it hasn't been a challenge. It's a fairly sizeable large with 485mm of reach, which isn't much shorter than the XL Ibis Ripmo AF that I'm also running.
Beyond that, I agree with most of Ryan's points. This is a nice looking frame. Canyon does well with attention to detail. Cable routing is clean. Hardware is nice. The paint is flashy. My one gripe might be that the matte section in the rear always looks dirty. Within 5 minutes of washing, the dirt grows back like Homer Simpson's beard.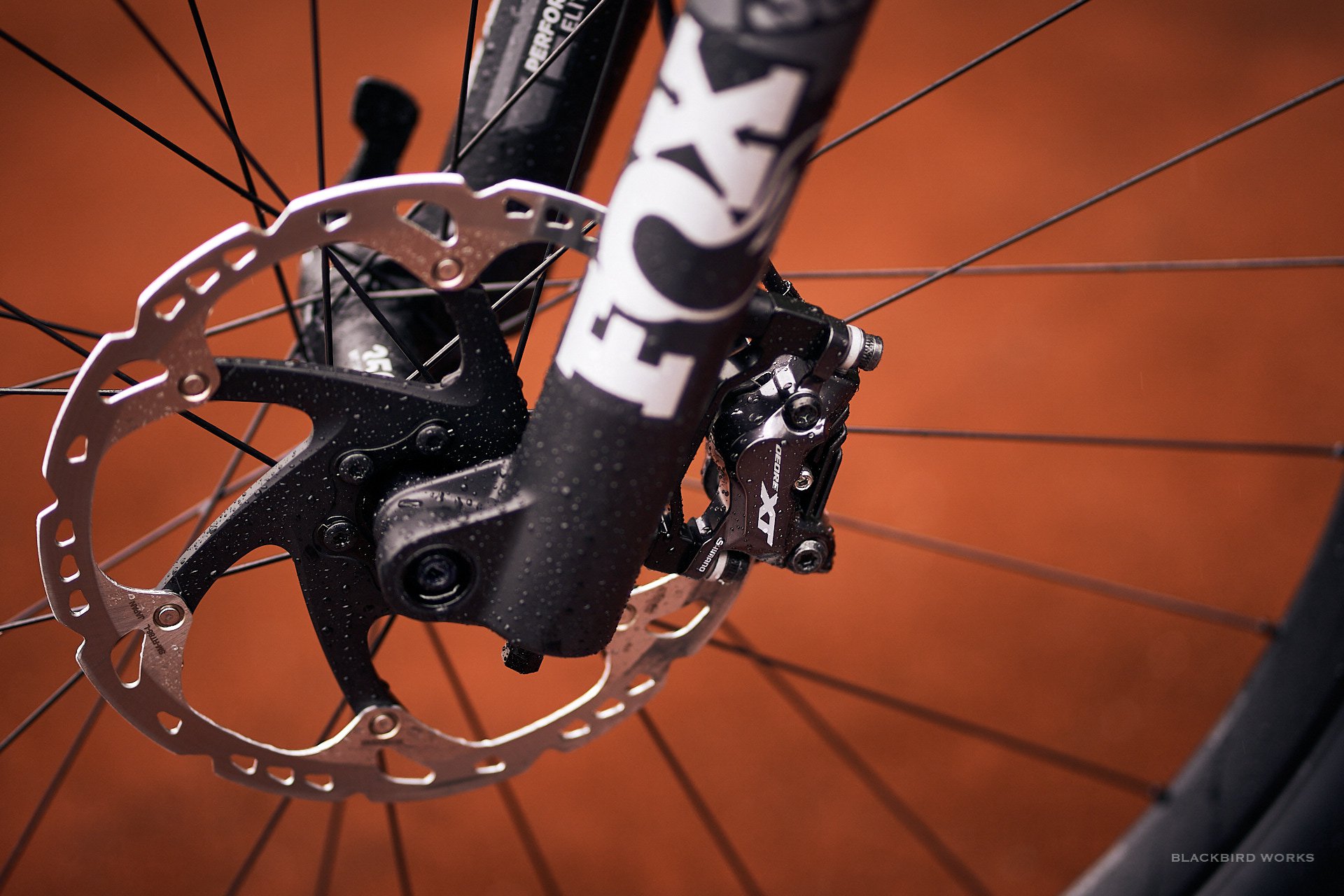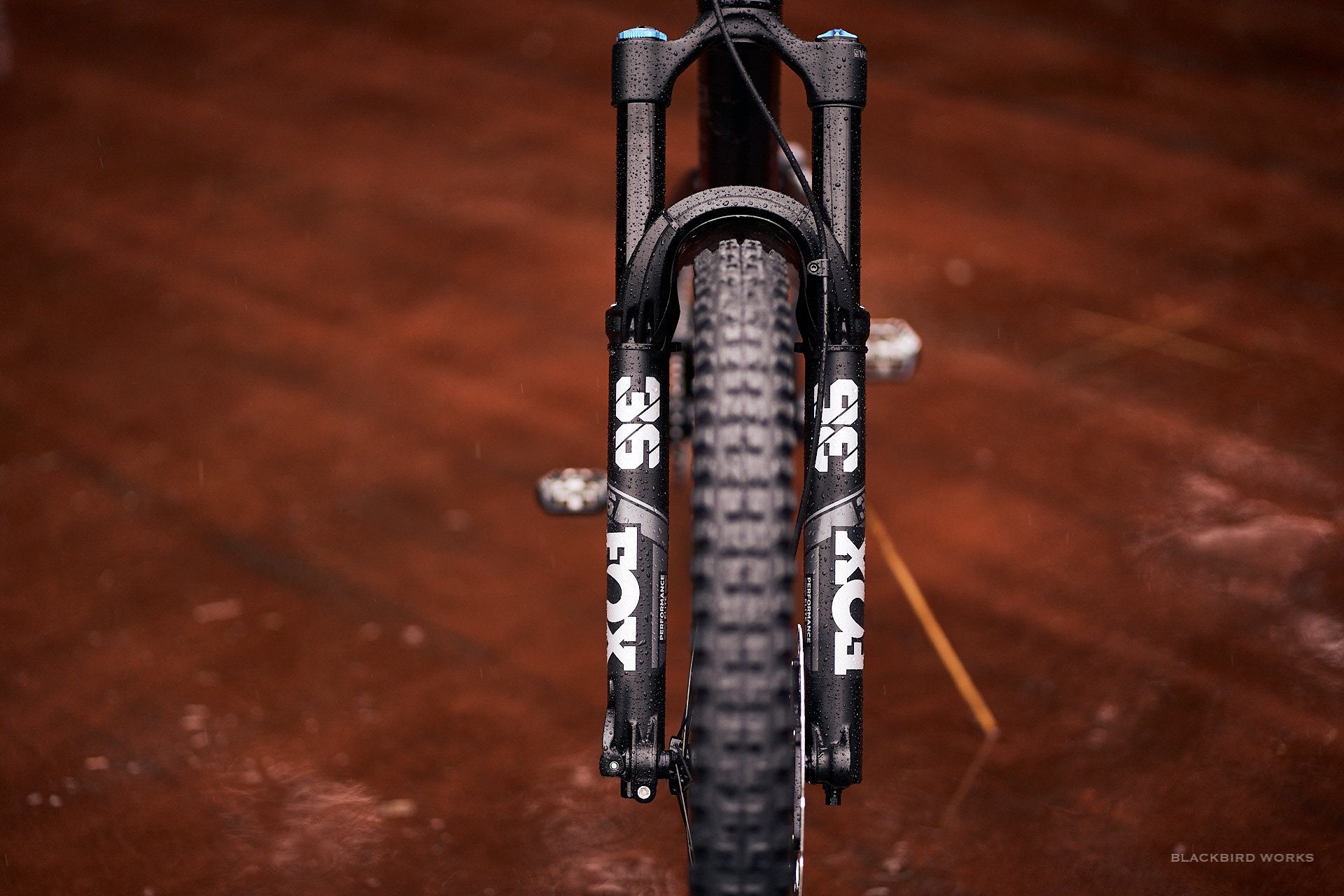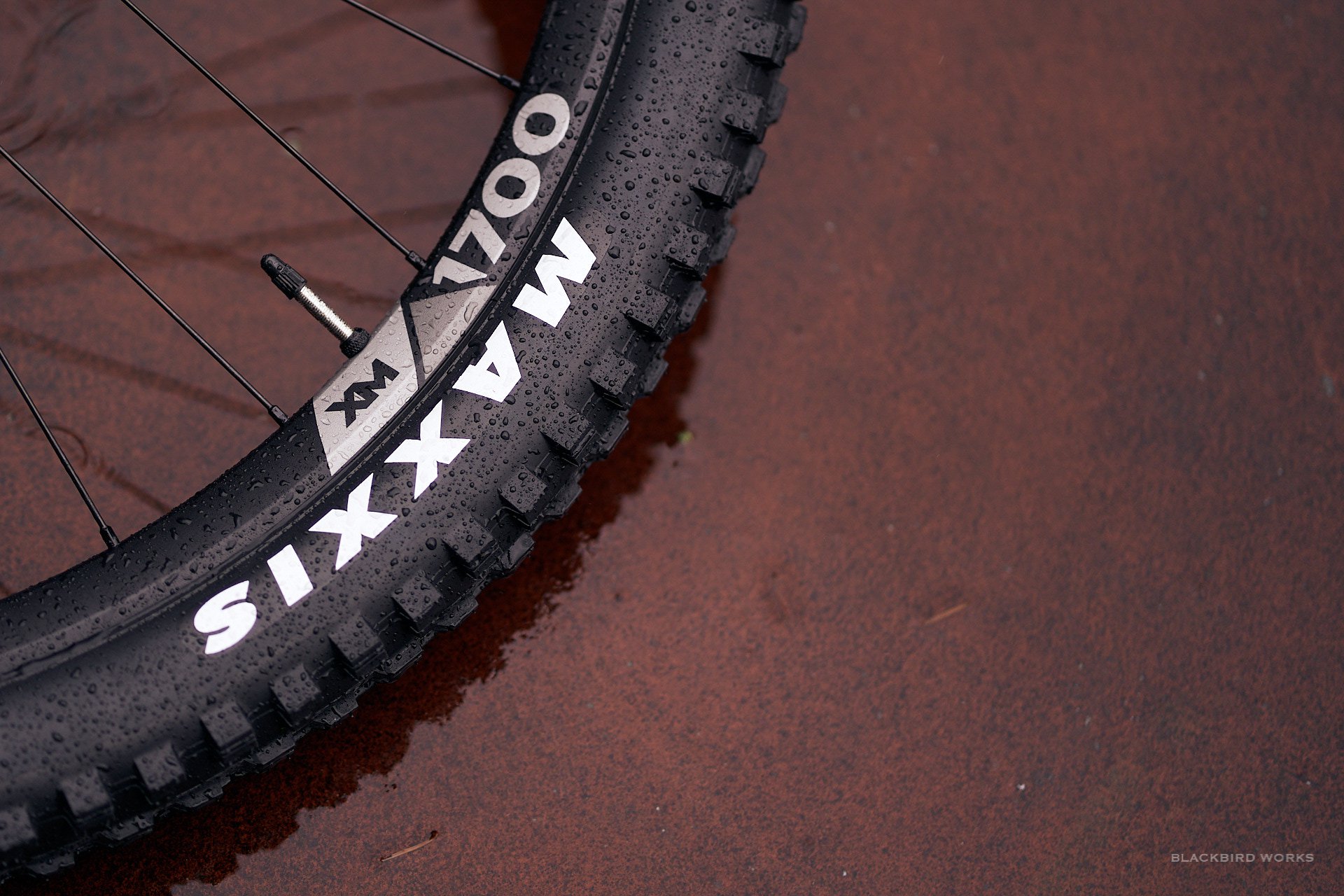 The Parts
Since the frame is the same, all of the savings come from drops in parts spec. Let's examine exactly what you give up when you opt to save a few thousand dollars.
First, and probably most noticeable, is the boring black bits on your Fox suspension. The CF8 comes with Fox's Performance Elite level of suspension components. Compared to the Limited, you get the same travel and dampers on your Fox 36 (160mm of GRIP 2-controlled travel) and a similar DPX2 out back, just no fancy coatings for you. This is a trade I would happily make on most days.
The brakes and drivetrain see a similar set of cost cuts. While Ryan is strutting around with his dentist build XTR, I'll have to make do with a full XT gruppo. That includes the cranks and the brakes, but some games are played with an SLX level chain.
Moving on, we get to the tires and wheels. Tires are Maxxis EXO MaxxTerra (DHR II 2.4 in the back and a DHF 2.5 in the front) and those come on DT Swiss' XM1700 alloy wheelset. Perfect world probably sees something EXO+, but how far have we come on OEM tire spec?
After that, things are pretty similar to the Limited version. It looks like the same Canyon G5 cockpit (grips, bar, stem, spacers and headset), and the same Shimano dropper lever. One noticeable difference though is the Canyon Iridium dropper post in lieu of the OneUp on the fancy bike. Those rich people never stop catching breaks, do they?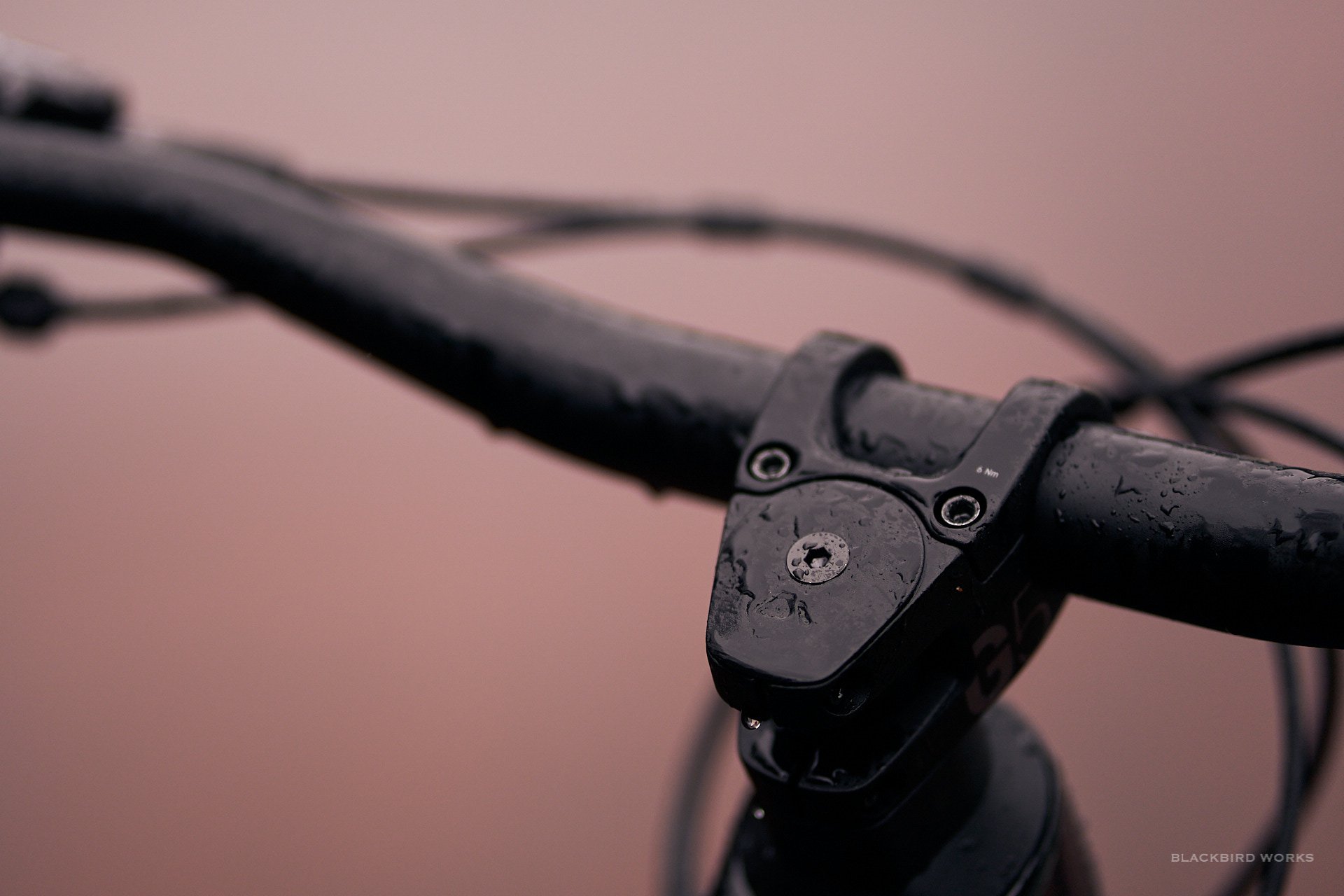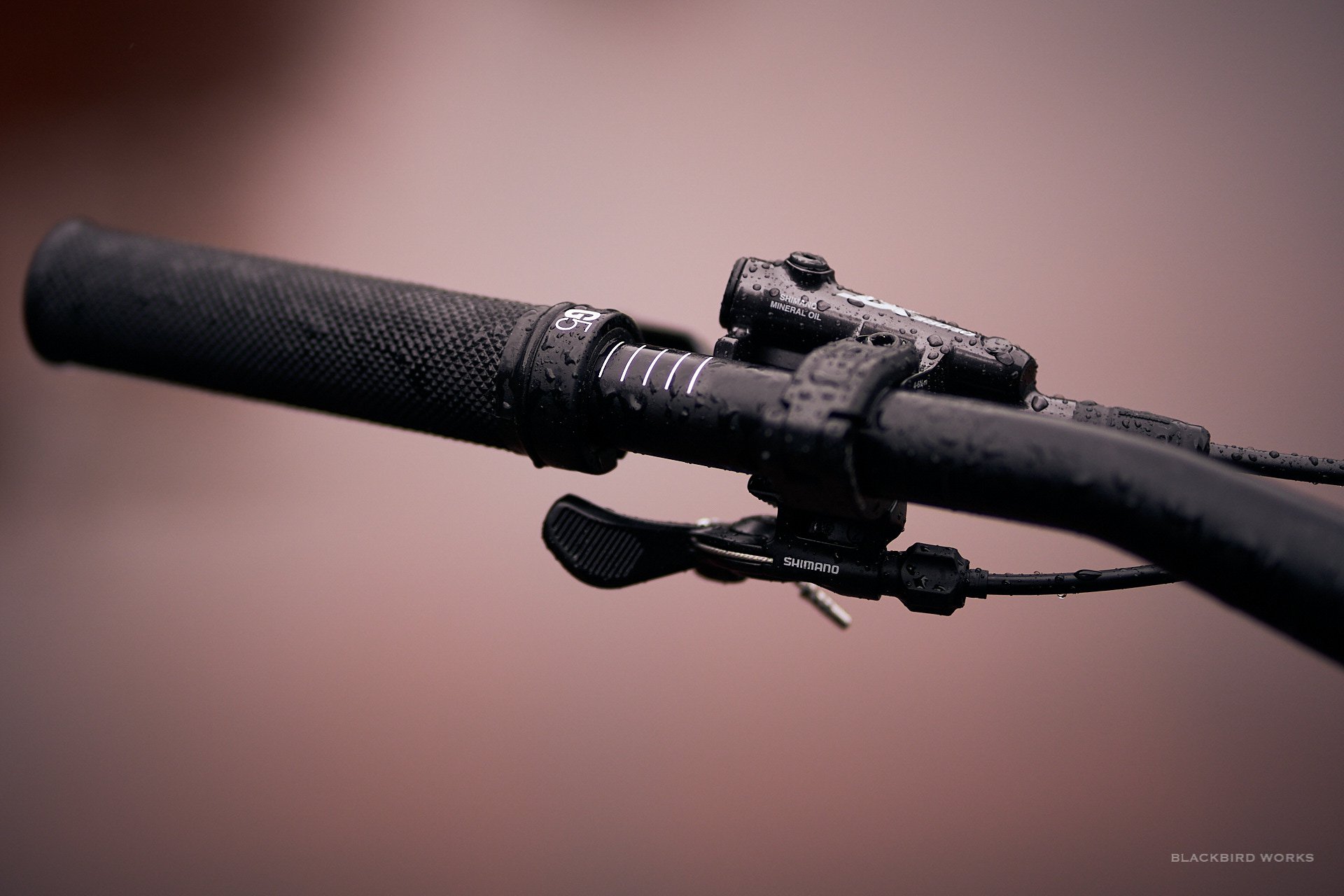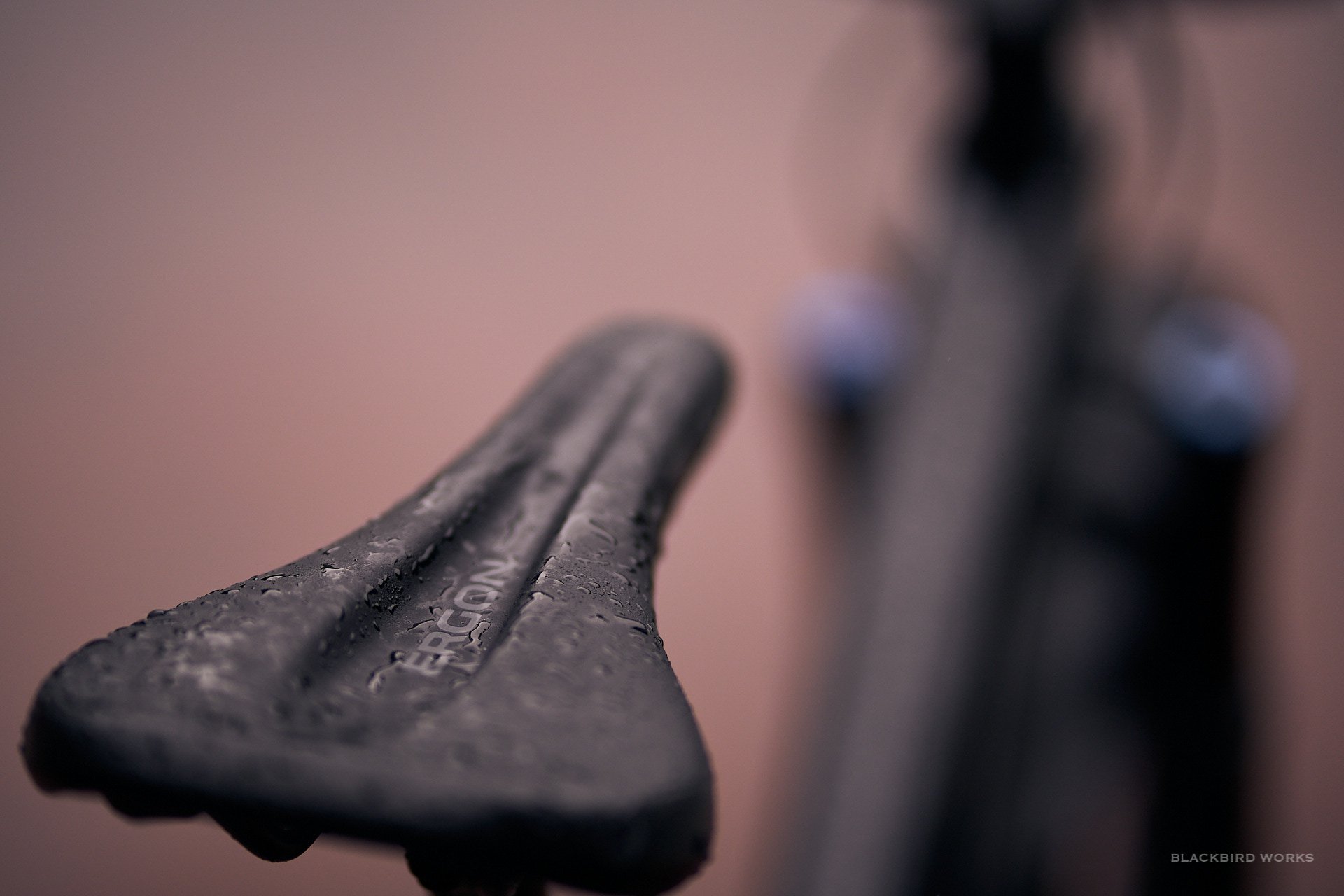 Ride Impressions
Rather than bore you immediately with yet another Spectral 29 preview, I took my time with this bike. I already have a good 8-9 rides under my belt. The first lesson learned is to never do your shakedown ride at night. The second lesson learned is that it's a pretty easy one to set up. Despite the fact that I couldn't find a set-up guide (I've since found this handy video… although the pressures seem a bit low compared to what I am running), I've fairly quickly found some good settings for the rear shock. As well, with all of the knowledge I've gained about Fox fork settings over the last year, this 36 was just about the easiest one that I've ever set up. By ride #2 I was a pretty happy camper.
Ride wise, what stands out for me is the incredible feeling of balance with this bike. All the bits seem to be in just the right places, and I no longer have any concerns about not receiving an XL frame. The bike snaps in and out of corners really easily, and it has just felt right from day 1. Other than on that night time shakedown ride.
So far, it feels like Canyon has this one figured out. From travel, to geometry, to spec and price, there's very little to complain about.