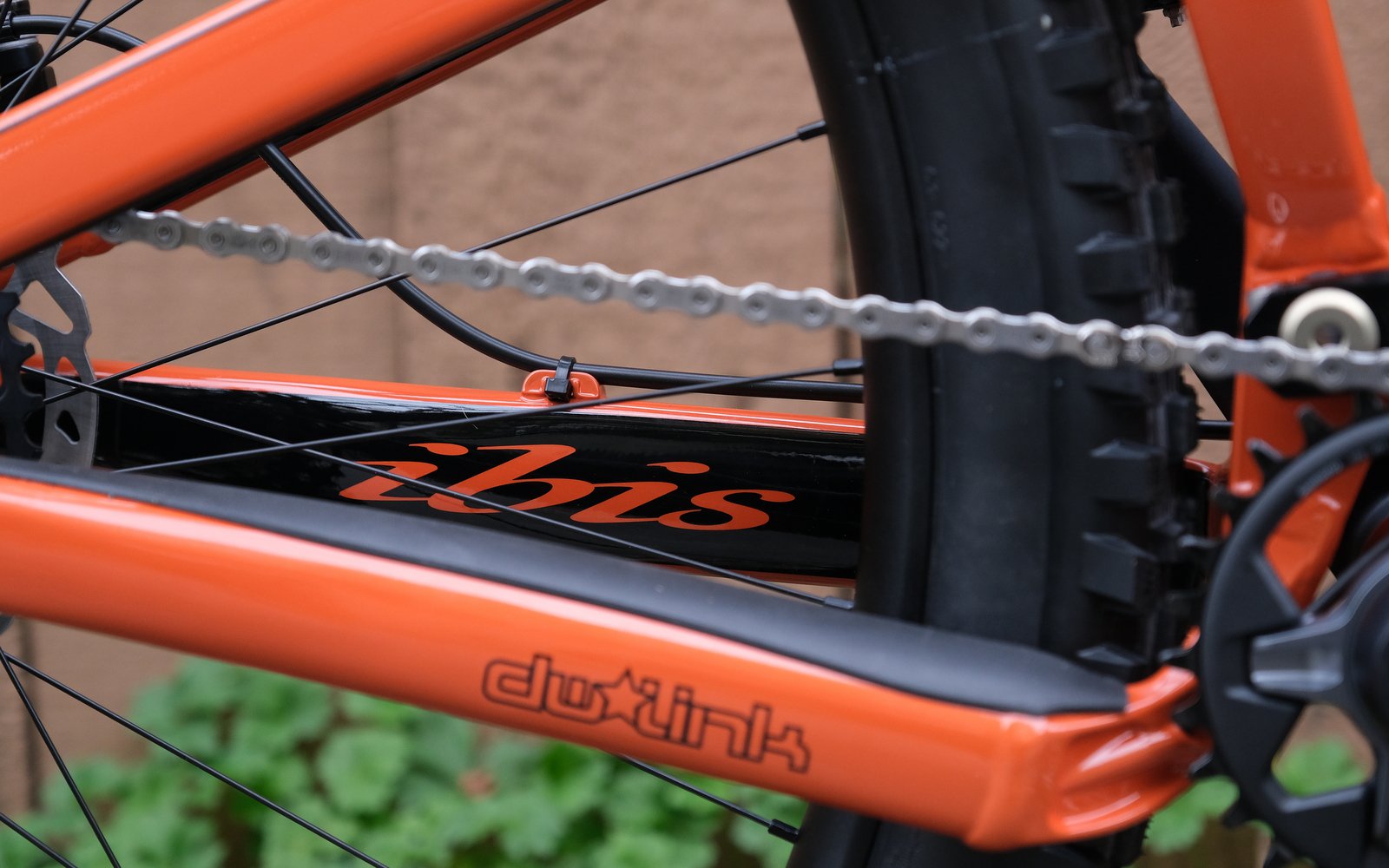 FIRST IMPRESSIONS REVIEW
2021 Ibis Ripmo AF - First Look
It's impossible for me to talk about the Ripmo AF without referencing the Ripley that I tested a little while back. To summarize all of those words into one sentence, it climbed like the dickens, was a blast to ride down a hill, but beat me up pretty bad in the process. An oft repeated thought was "if only it had more travel!" Which, I hope you all take as the compliment it is. There are only a few 130/120mm bikes that will allow you to ride down a trail at the sort of pace that the Ripley allows.
I did have thoughts through that test about how I could sculpt the Ripley to better suit the riding I typically do. Most of these ideas were some permutation of jamming a bigger fork onto the front, but I had a few other thoughts about what I would do if I wanted to make it easier to ride downhill. As I presented those ideas to Ibis they had a fairly consistent response for me: Get a Ripmo. So I did.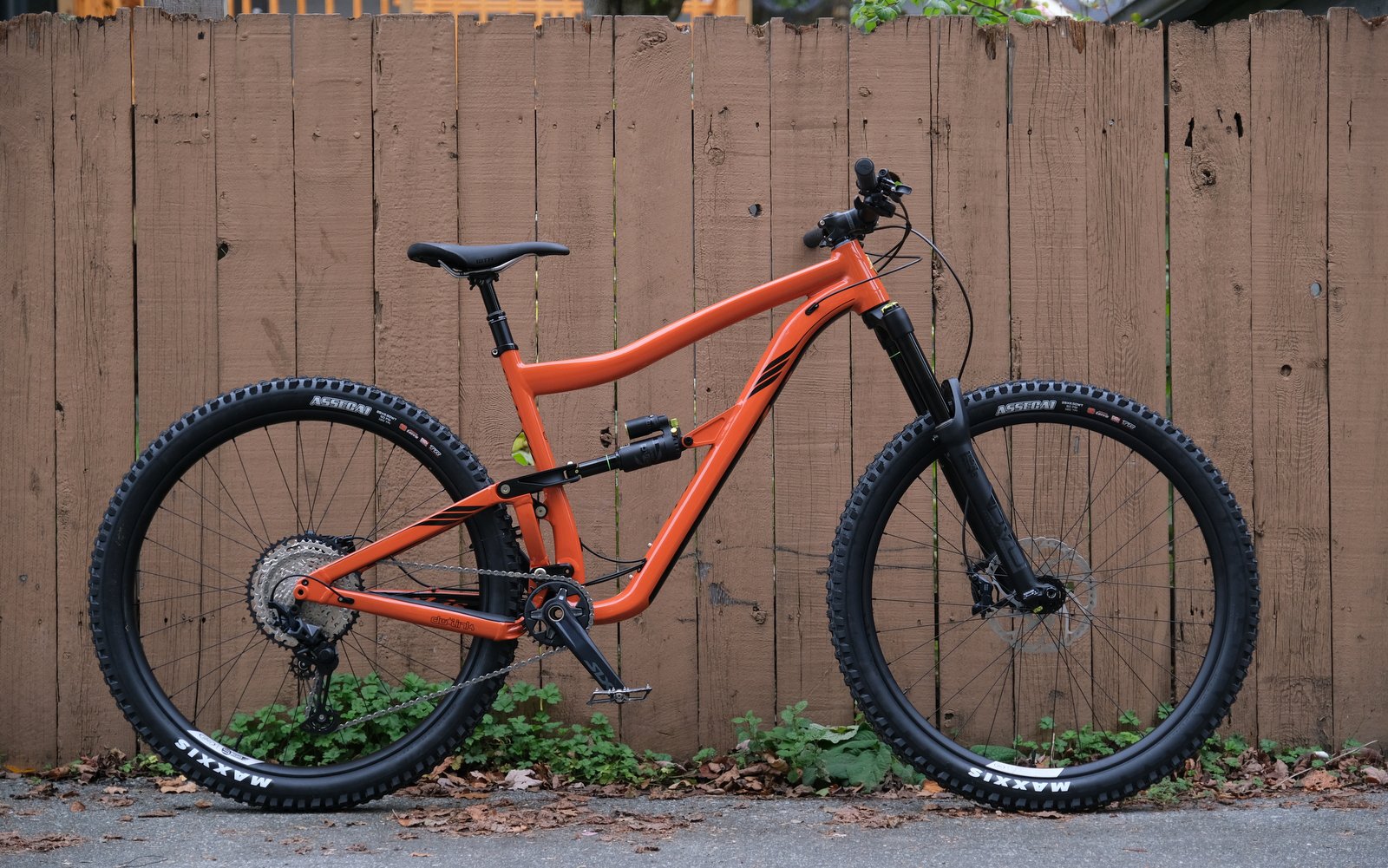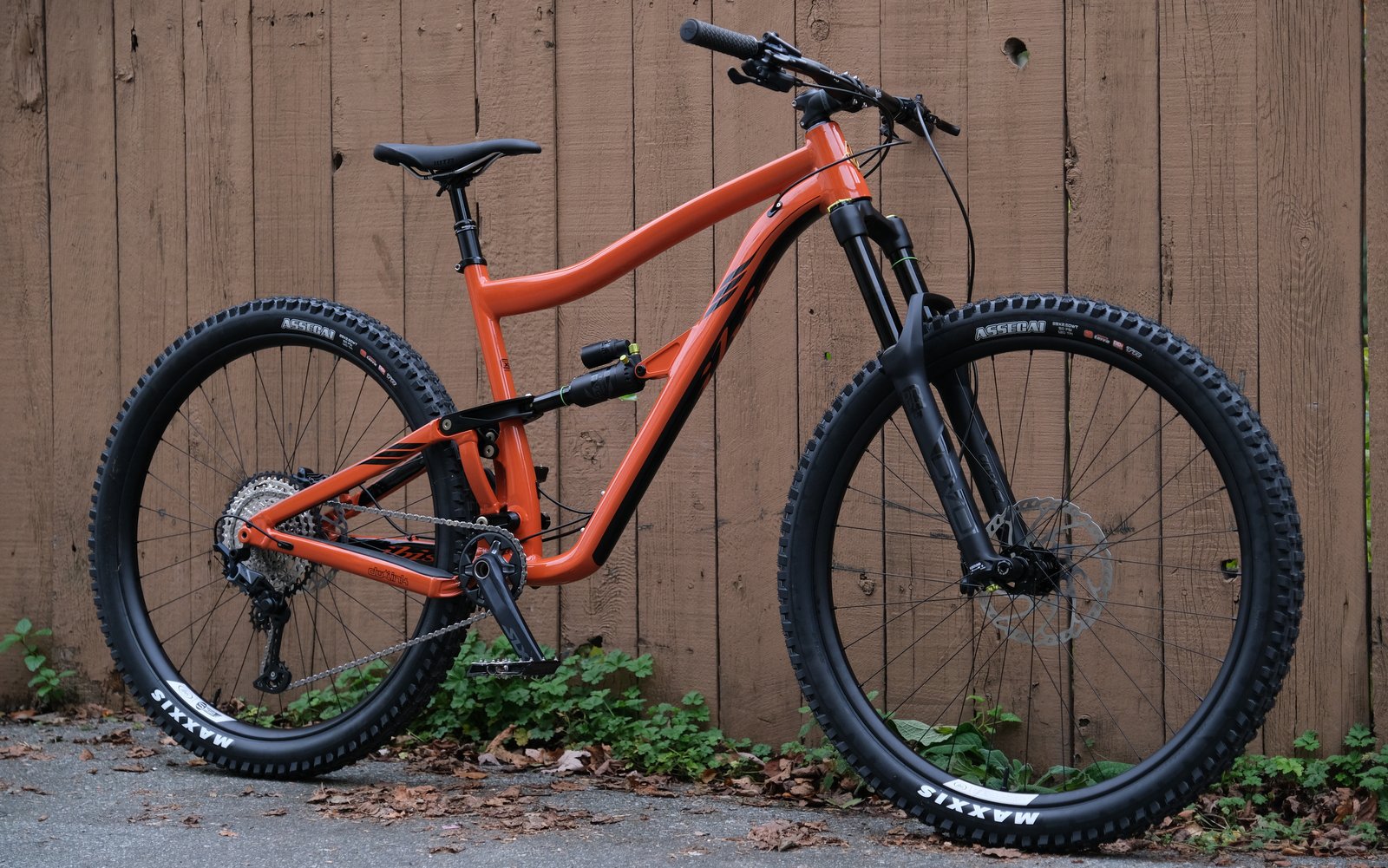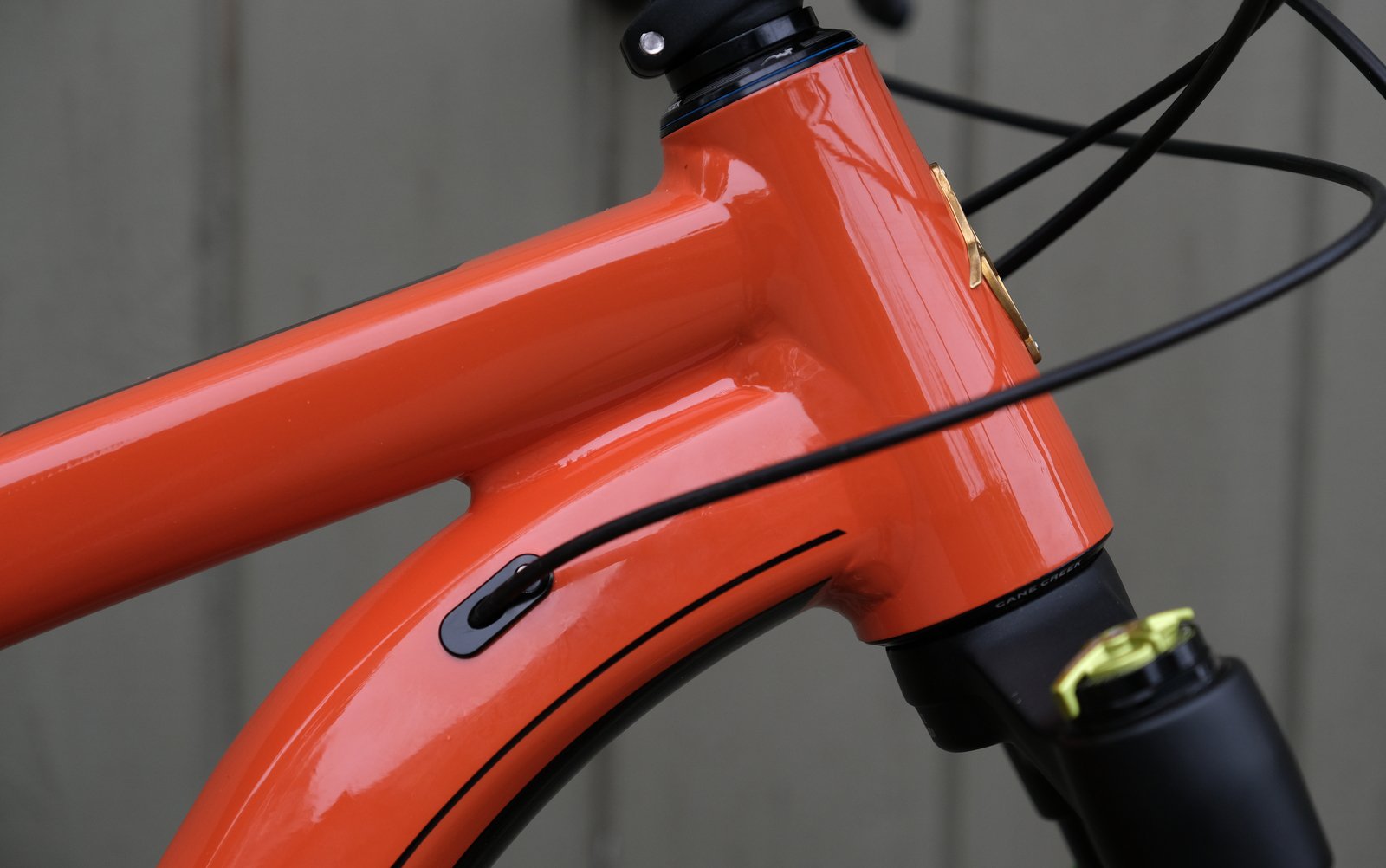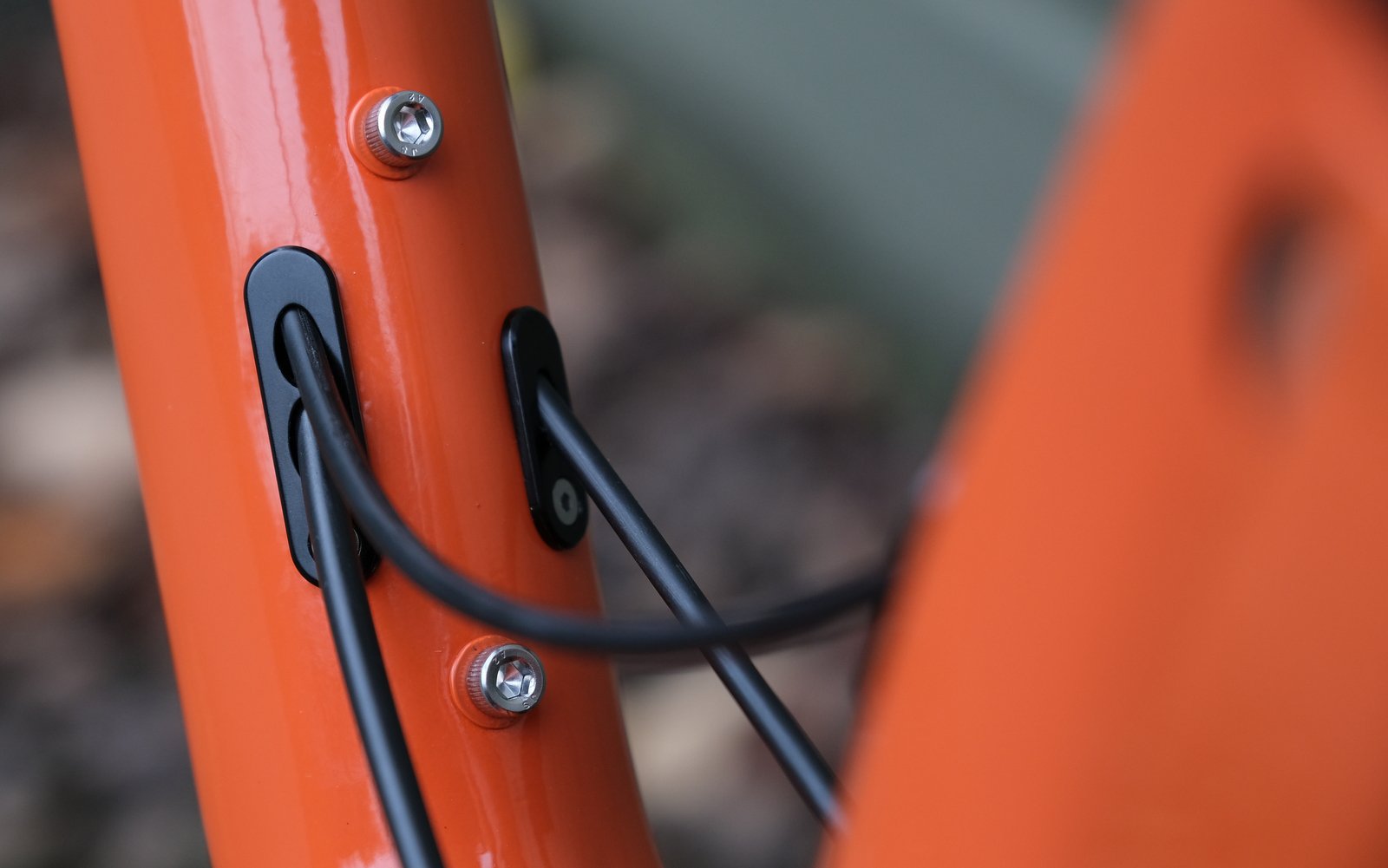 The Ripmo AF Frame
Ibis offers the Ripmo in two separate versions. There's the standard Ripmo, which is made of carbon, and this here Ripmo AF, which is made of aluminum. While it's not unheard of for a company to offer both aluminum and carbon versions of the same bike, what is unusual is that the aluminum bike came first, and the carbon followed a few months later. The bikes share suspension kinematics and most of their geometry (there's a few minor differences if you put the two geo charts side-by-side), but the biggest difference is the material, some weight and quite a few dollars. For some strange reason I found myself more excited to see what the decidedly lower cost aluminum version was all about.
The aluminum frame is a bit of a trip, for sure. In these days of swoopy carbon it gives off a bit of a mid-school vibe with its frumpy aluminum tubes. The geometry and stance is all fairly current, but those aluminum tubes bend the mind a little bit. Especially in the XL version, the front triangle looks a bit larger than it is, and the whole thing combines into a package that is a little bit Jason Segel (you wonder why they hired a 30-year-old to play a high school kid and then you're shocked when you realize he was 19 all along).
Digging into that geometry: while "current" it certainly isn't the longest or slackest. The head angle is a whisper under 65 degrees, and the reach on the XL is a smidge under 500mm. Couple that with a 76-degree seat angle, and a head tube/stack height that isn't all that high, and you get a bike that is in the middle of the spectrum for its intended size. I'll sometimes debate an L vs. XL, but it's an easy call to go larger with this bike.
The frame itself looks fairly solid. I'm continually surprised bike companies are able to bang out these incredibly complex aluminum constructions with little to no fanfare. We take it for granted that these people can now make whatever the hell they want out of aluminum. The rear end is a really intricate piece, and I think shows the amount of thought and design that goes into a bike like this. All in all it feels like a solid, well-constructed frame and that you're getting value for your money.
Highlights
160mm front travel and 147mm rear
Aluminum frame
29" wheels and up to 2.6" tires
DW Link Suspension
64.9º Head Angle
DVO Fork and Rear Shock
The Suspension
The Ripmo AF uses a DW-Link rear end. The folks over at Pinkbike were kind enough to post a full breakdown of the kinematics of this bike, and I'm certainly not going to sneeze at all of that effort. If you want to read a few thousand words on that, fly at it. If you don't, I'll do my best to interpret.
Progression - There's a fair amount of progression baked in to the rear end of this bike, however most of it comes in the first part of travel. It's a steeply progressive ratio until you get to the sag point, where the curve flattens out a bit, before ramping up a smidge at the end of travel. What that means is that it's going to ride a bit softer than the 20% progression number suggests.
Anti-Squat - The Ripmo twins have a fair amount of anti-squat, consistently through full travel. DW-Linked bikes have a reputation for pedalling well, and you would expect the same of this bike from looking at these numbers.
Combine these two things and it adds up to a bike that is going to have a firm pedaling platform, but that won't hesitate to use all available travel. It certainly doesn't look like something that screams out for a coil shock, but it is an option that Ibis makes available. We'll see if we can figure out a way to track one down to throw into the mix. Which leads nicely to us talking about the rear shock on this bike.
The DVO Topaz is not a common spec choice. DVO is a smaller company than the big two, but comes with a pedigree of making well built, tunable and re-buildable suspension components. As luck would have it, one of the main guys at DVO has a Ripmo as his personal bike so he was able to provide a few tuning suggestions, over and above the fairly thorough Ibis tuning guide (and the also fairly thorough Jade tuning guide). The basics of that advice were to take a spacer out of the negative chamber to provide a bit more suppleness off the bottom, and to add a bunch more air pressure. My happy place proved to be somewhere around halfway between these two (three!) sets of recommendations, and I wound up at around 27% sag. From the DVO suggestions, I liked the increased negative spring volume, but preferred the ride with a the air pressure dialled back a bit towards the lower Ibis numbers. I also popped the negative chamber spacer that I removed over into the positive chamber, for a bit more ramp up in the shock. This gives me a rear end that does fairly easily use all available travel, but feels pretty good while doing it.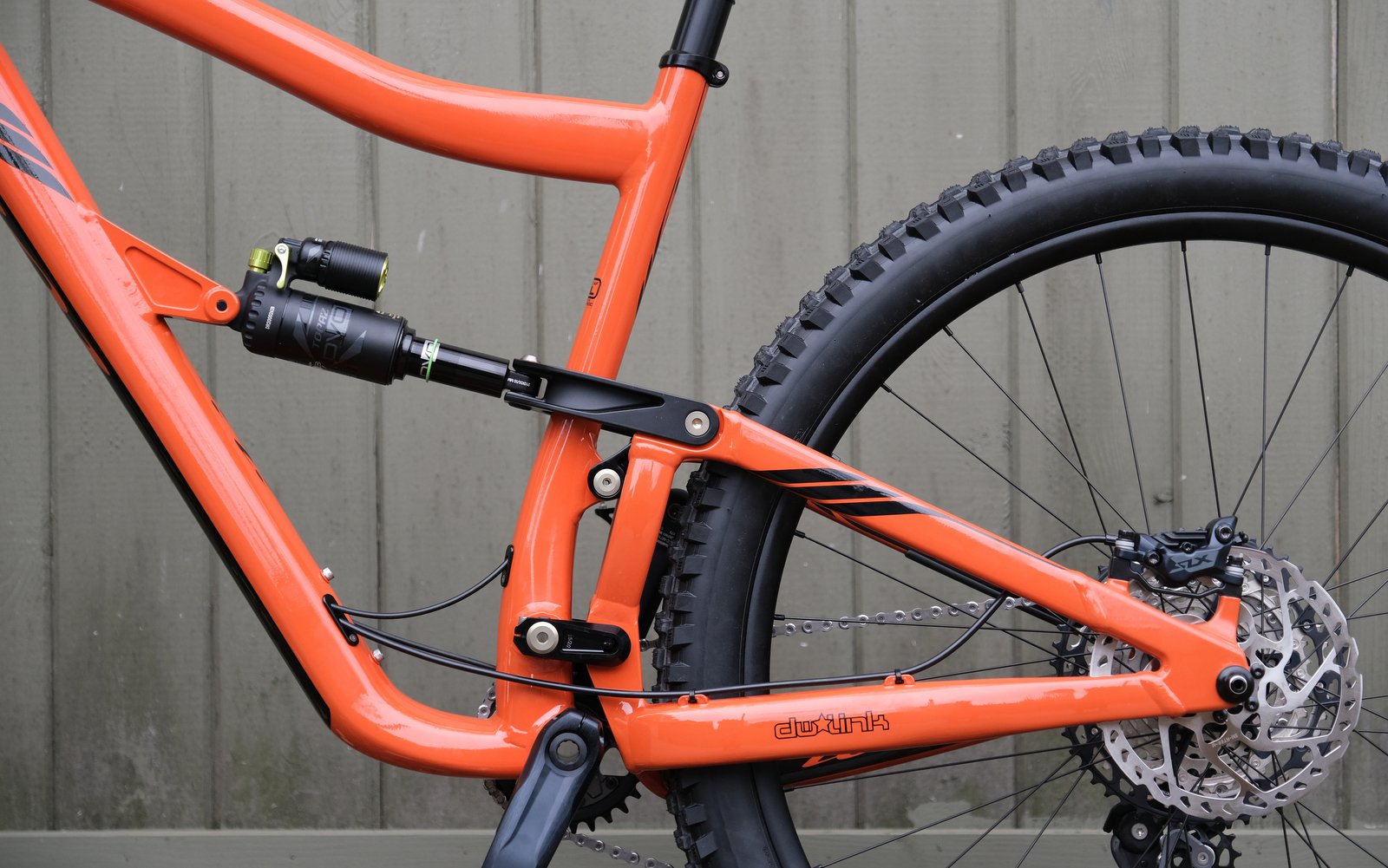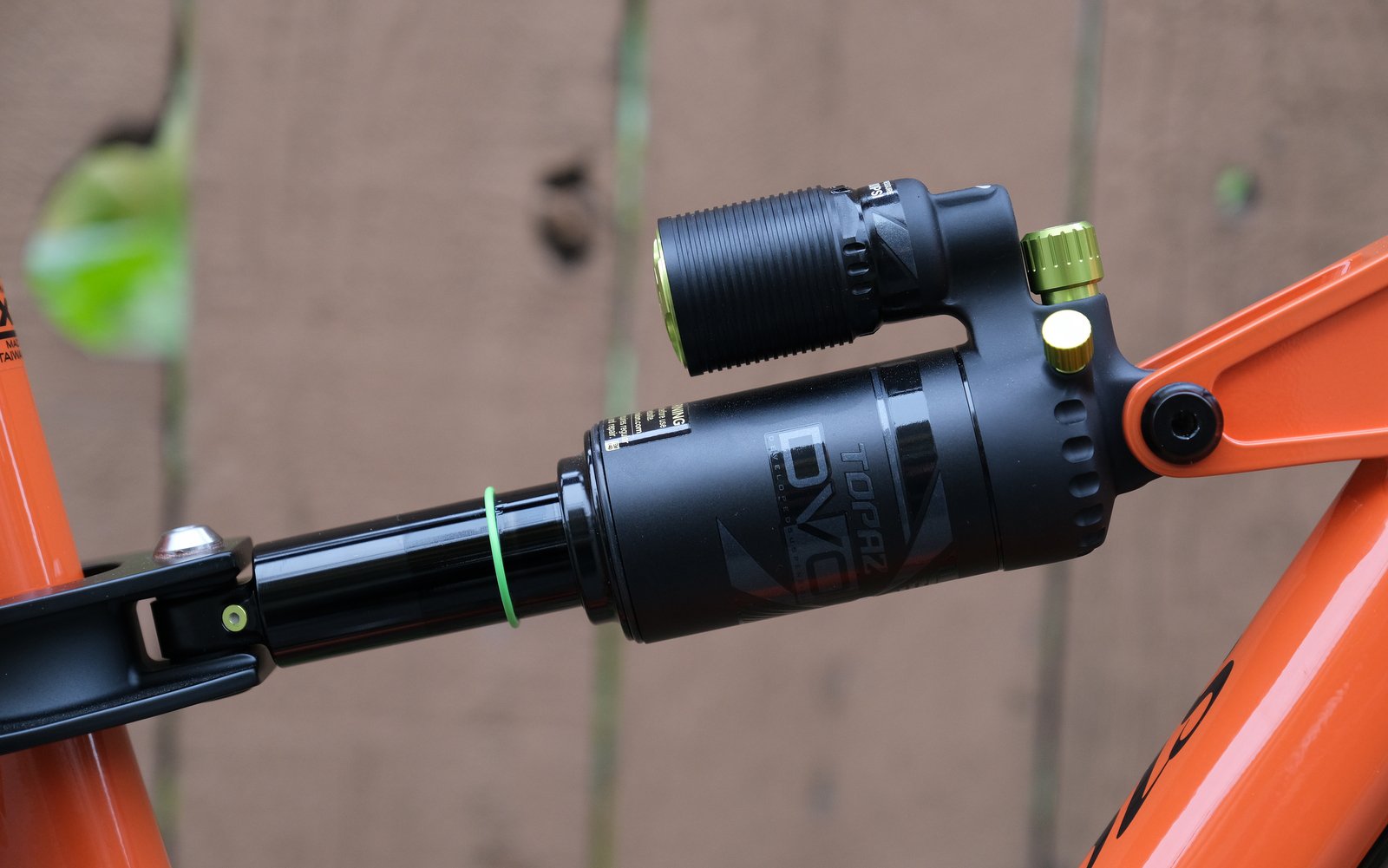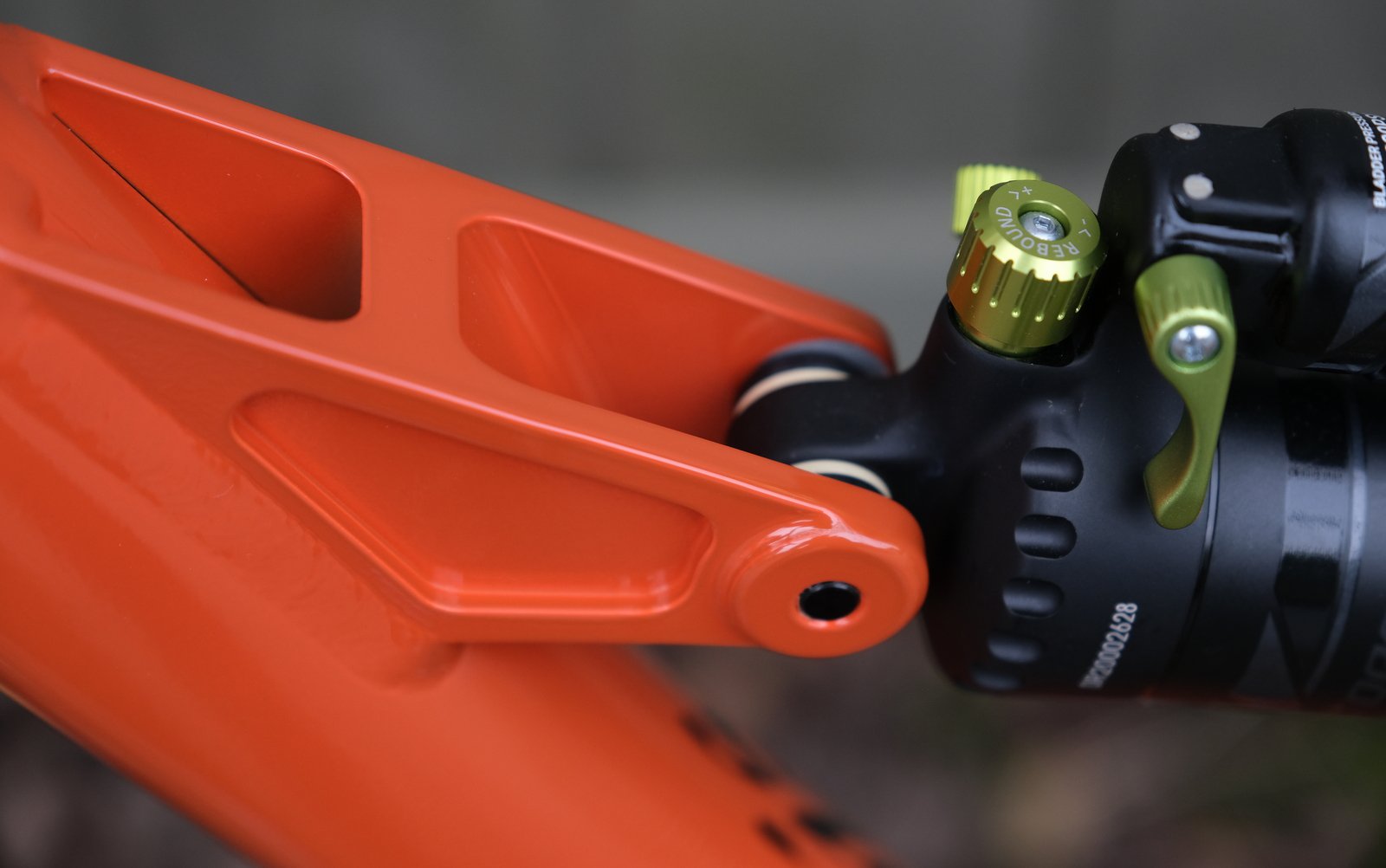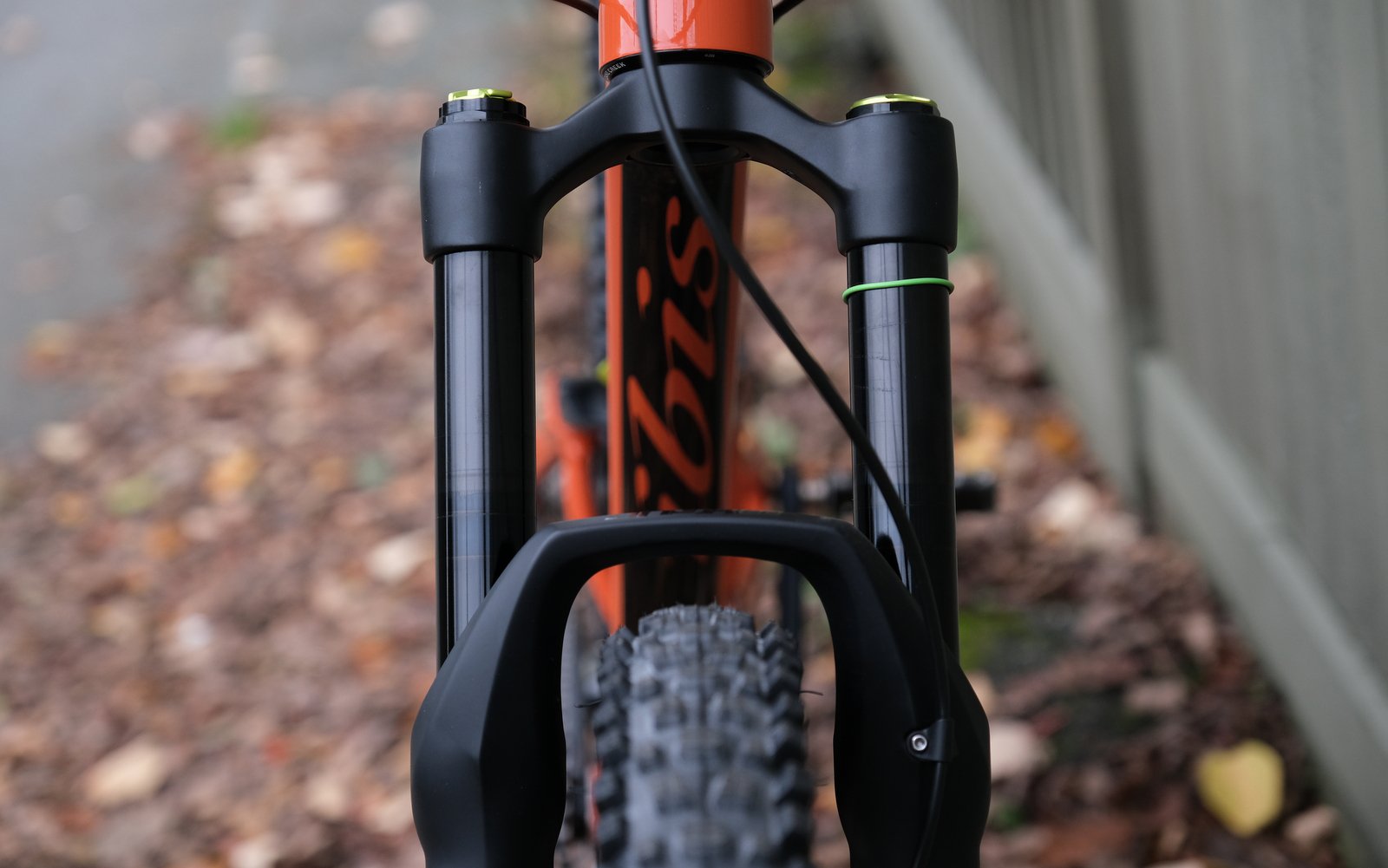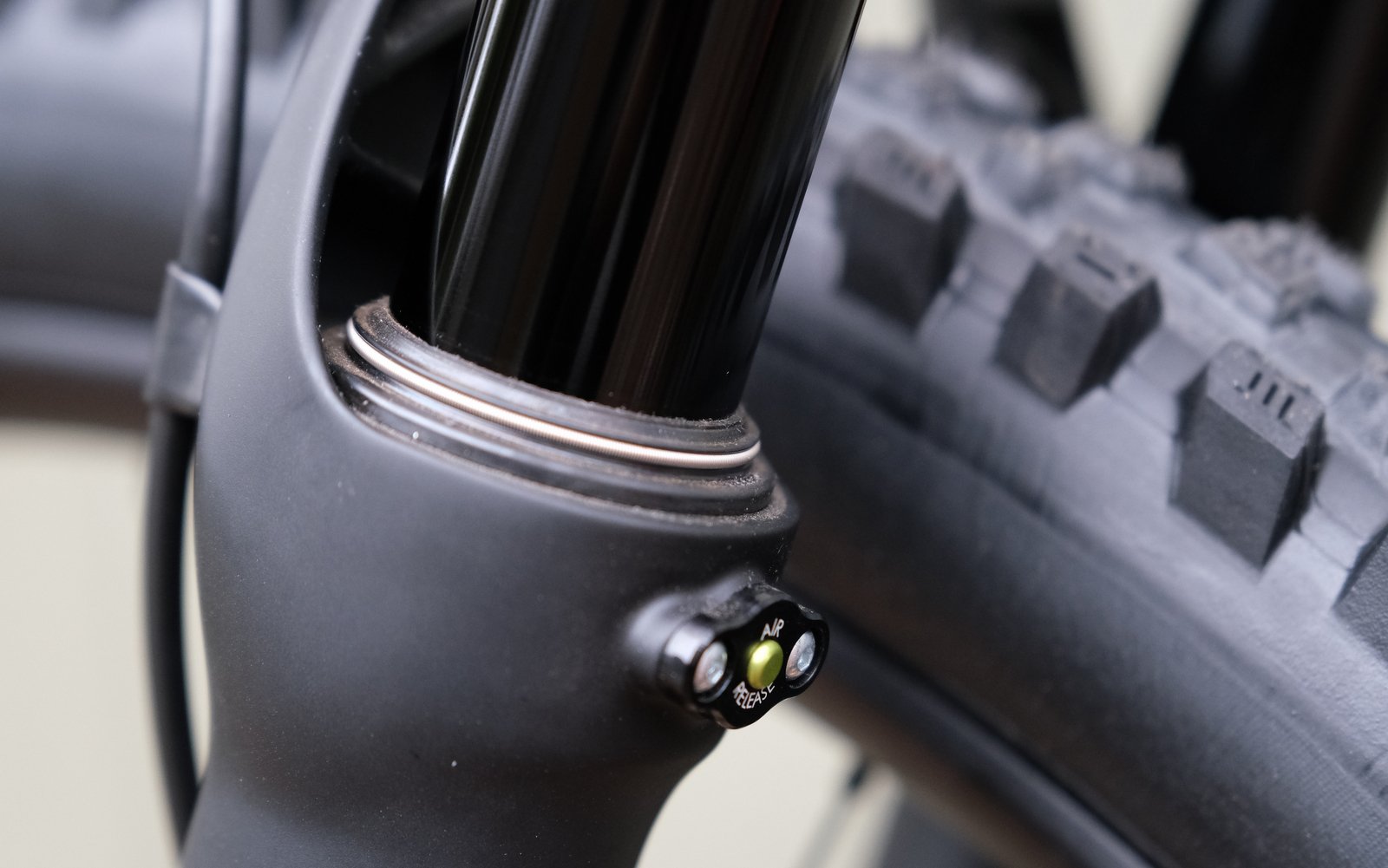 The Onyx D1 fork also comes from DVO, and it's pretty freaking nice. It's a 36mm stanchion fork that is akin to what the 36/Lyrik were before the 38/Zeb showed up (160-180mm of travel). It has most of the features you would find on a higher end Fox/RockShox (HSC, LSC, rebound, fork bleed nipples, integrated fender) and a few that you won't (adjustable coil negative spring, compression bladder-based damping). It definitely is a change from what is on the front of most bikes.
Tuning a DVO fork is a bit different than with other forks, but I find it to be intuitive and easy to arrive at something that feels and rides well. Start at the recommended pressure and adjust up or down to get your preferred mid stroke/end stroke, then use the OTT (adjustable coil negative spring) to dial in how soft you want your initial stroke. It lacks the volume spacer system used by many, but I find their system makes it easy and quick to get to a place where I'm happy, and I'm confident in the results when I get there. This might not be the case for all, but if you're a way heavier or way lighter rider, or just want something totally different, DVO will offer you custom tuning for $100. And, check out their small parts catalogue! Ya, you can probably buy all the same stuff for your Fox/Rock Shox fork too, but not this easily. While we're at it, Ibis has a pretty great parts selection available, too. If I owned this bike I would be so, so, so happy that I could order up a full rebuild kit without relying on the whims of a shop employee.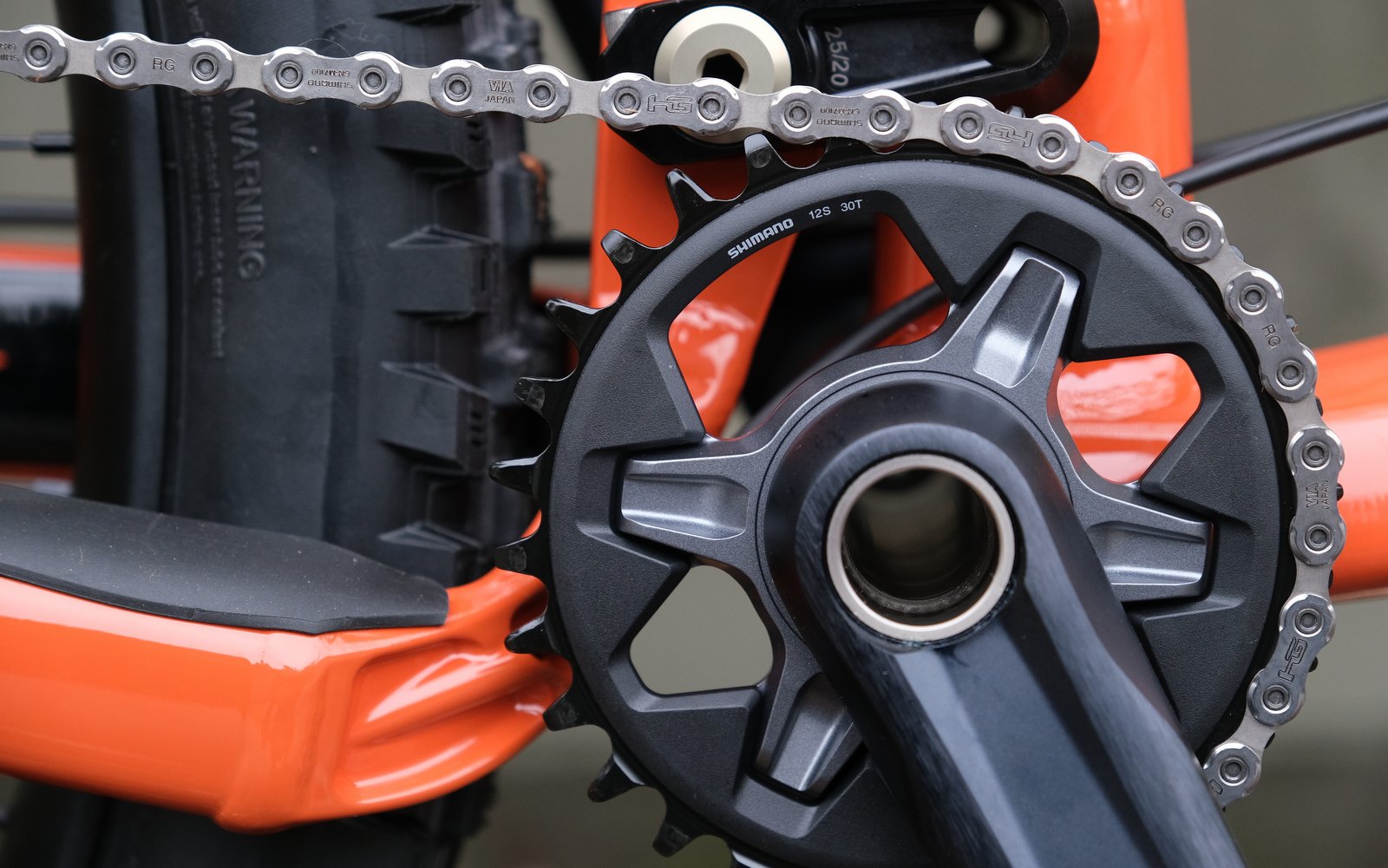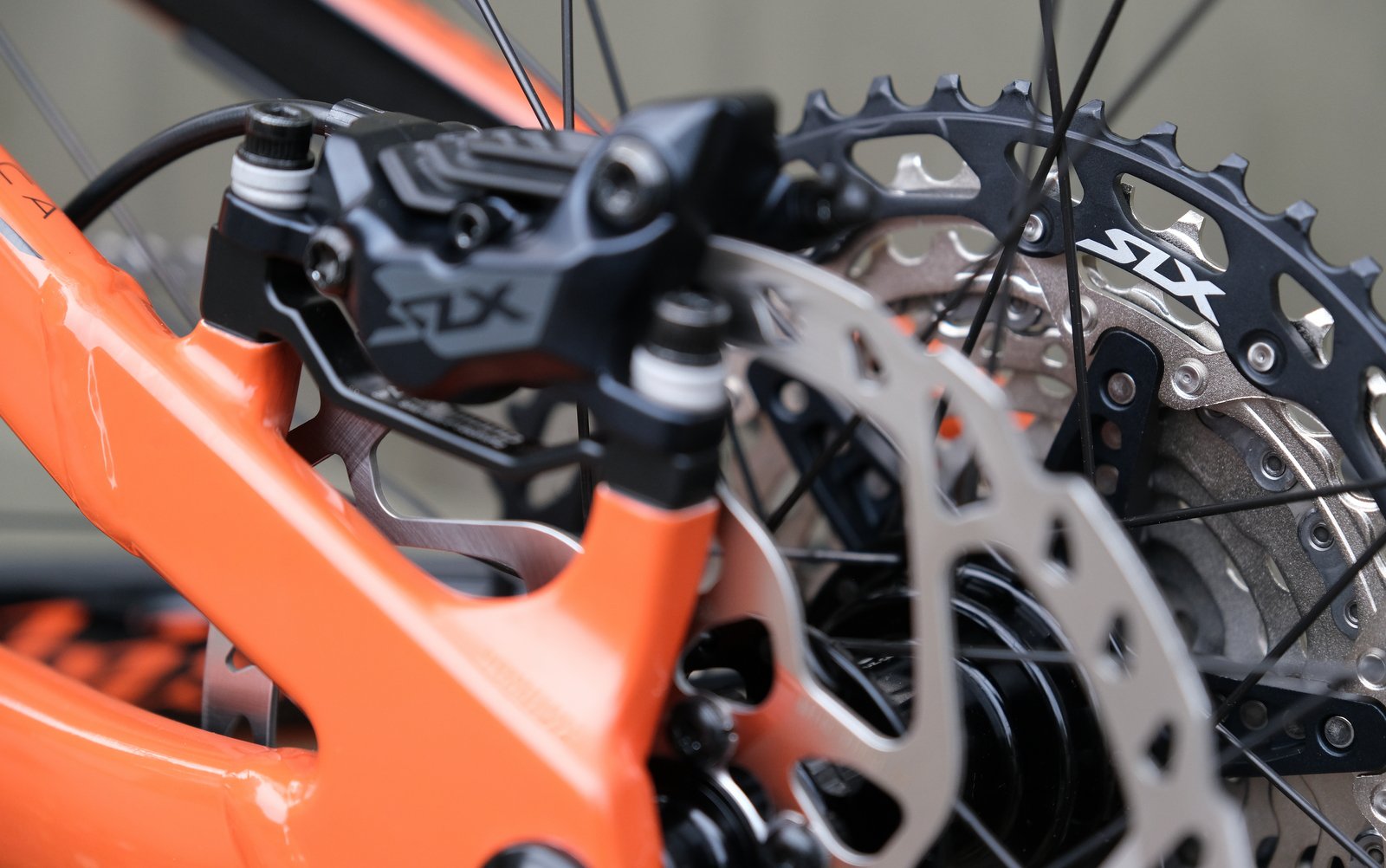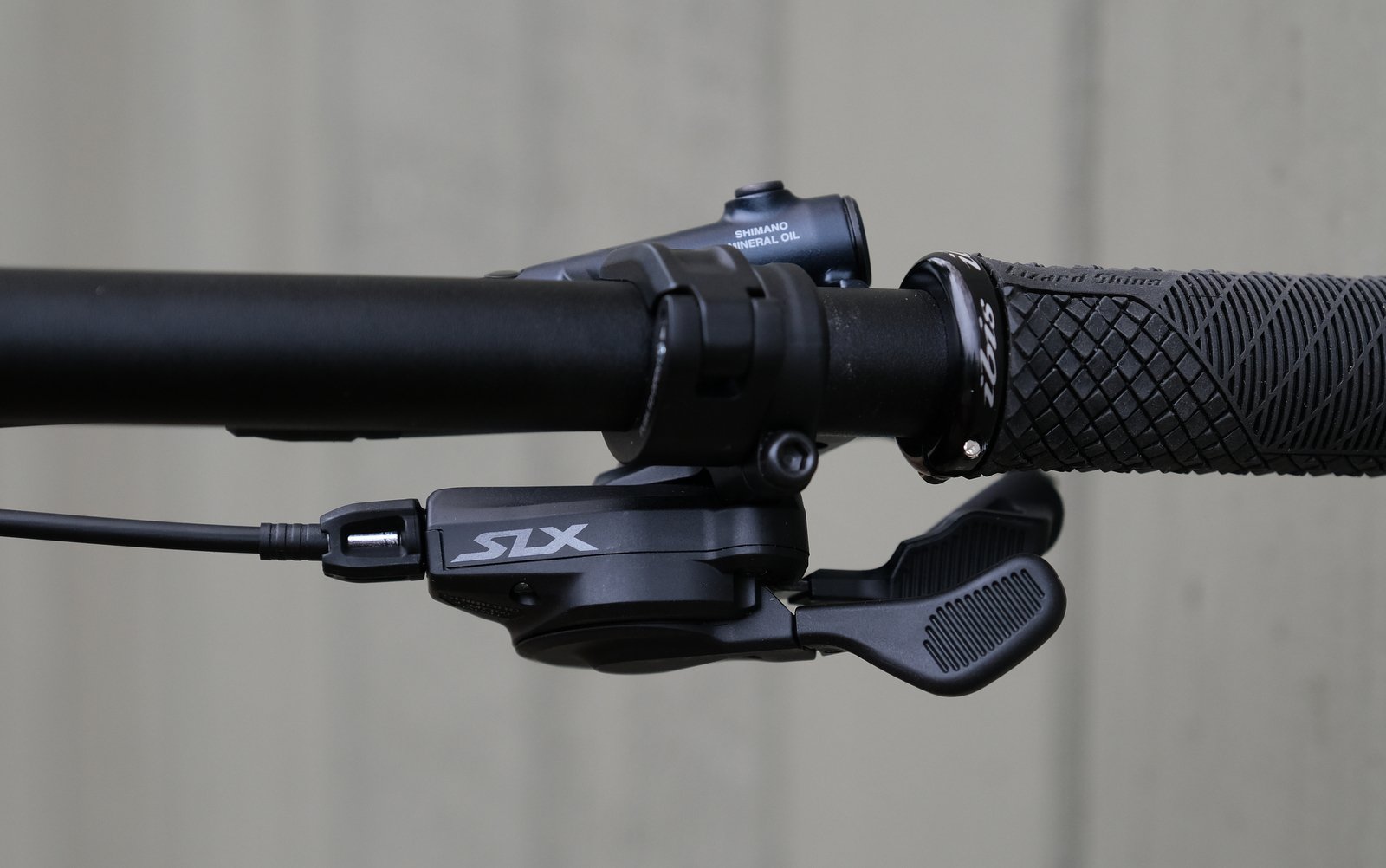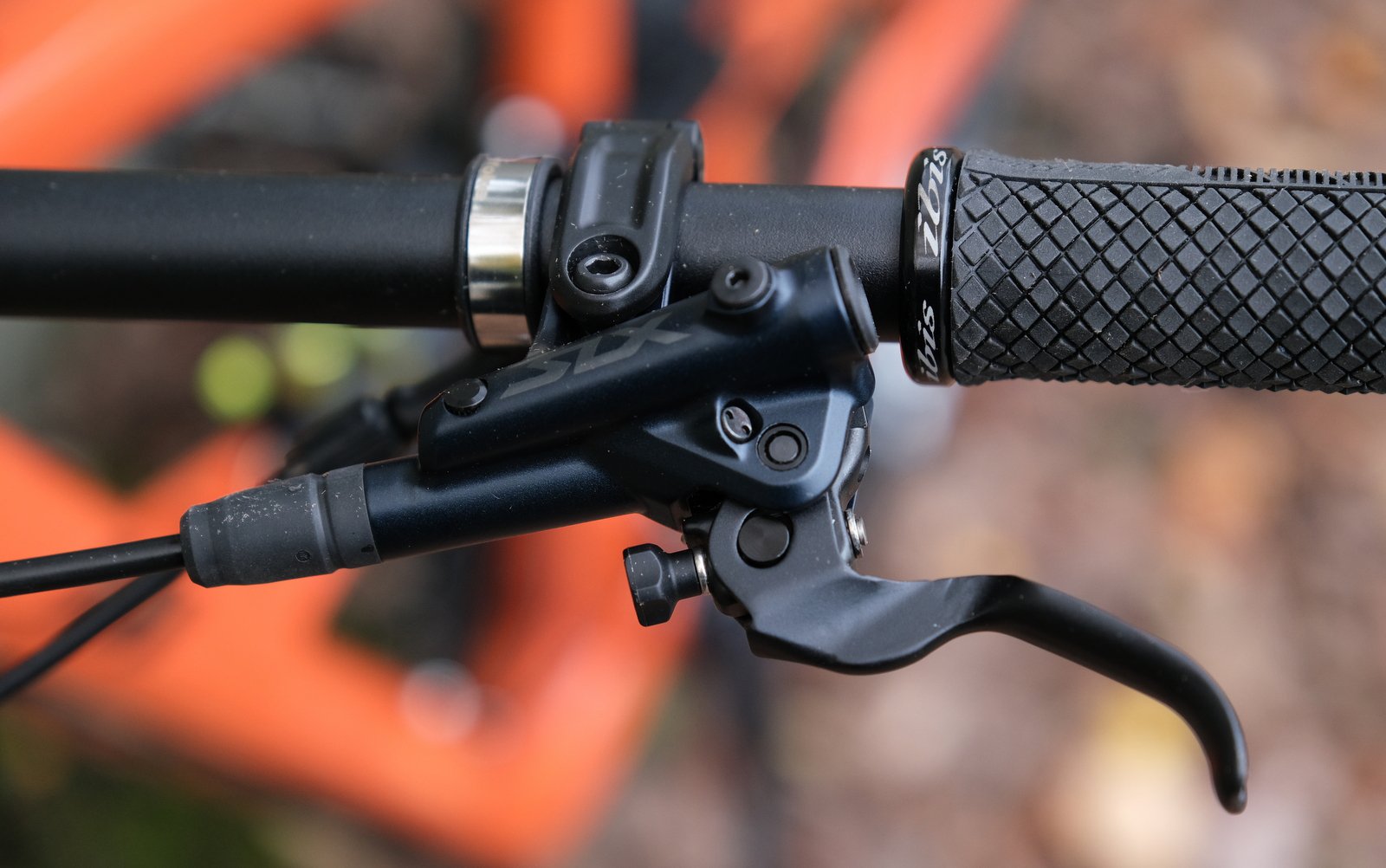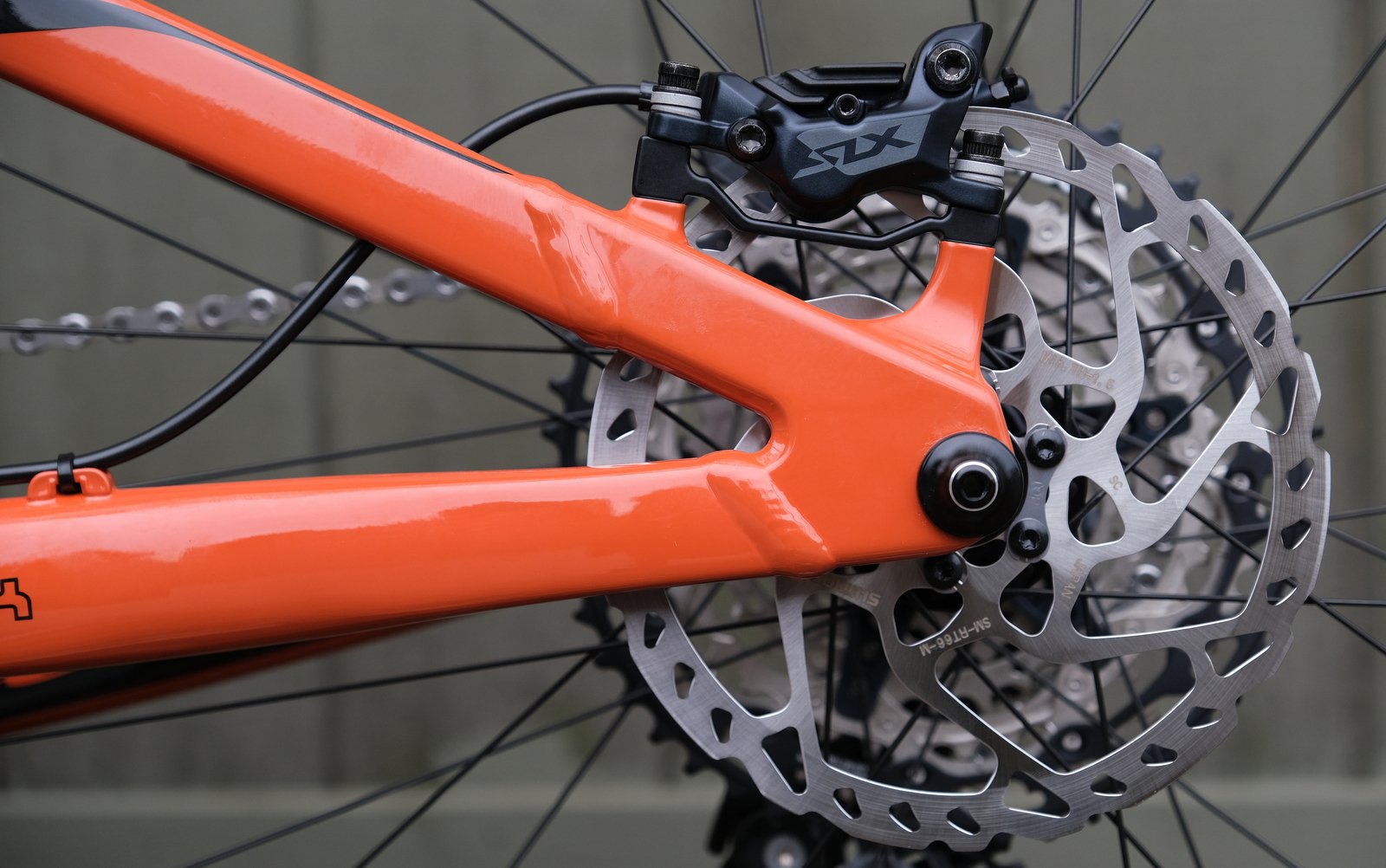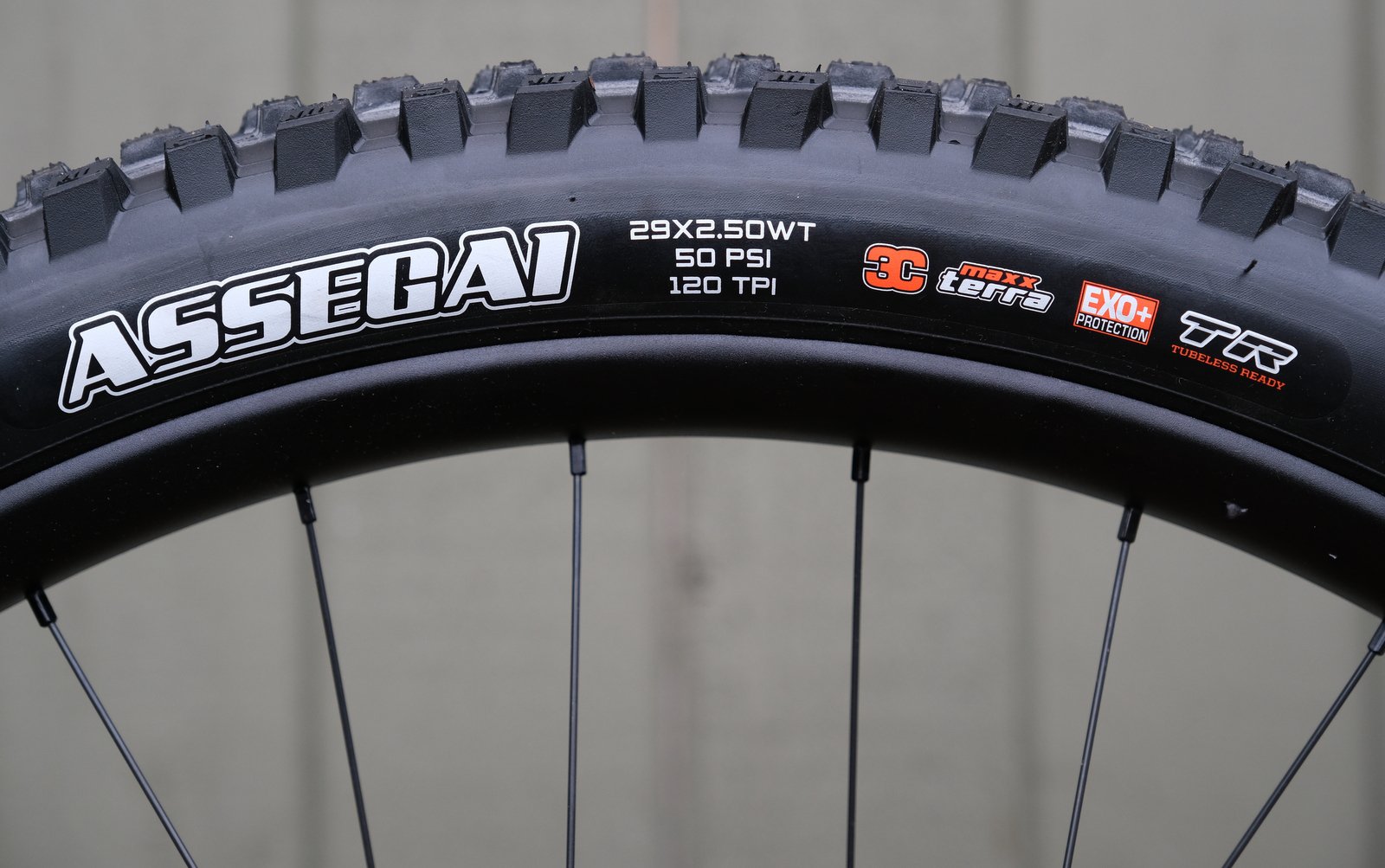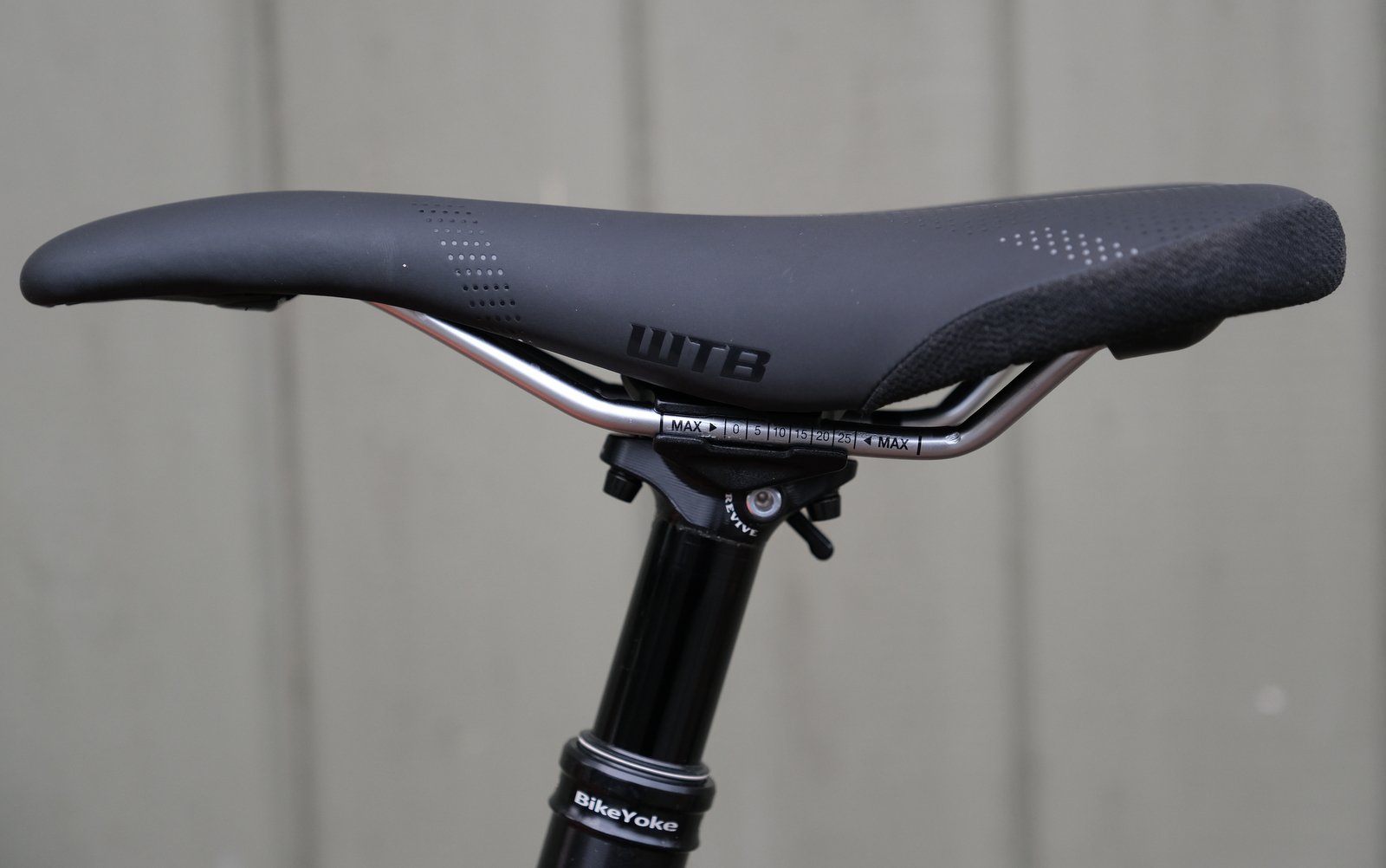 The Parts
The rest of the parts choices are far more conventional than the suspension bits. First off, there's a full SLX drivetrain, as well as 4-piston brakes, with no hidden downgrades anywhere.
Next, you'll probably notice the Ibis wheels, which use their S35 aluminum rims mated to a pair of Ibis-branded hubs. Wrapped around those rims are Maxxis Assegai 2.5s in an EXO+ casing and MaxxTerra rubber.
The final bits and bobs are from Bike Yoke (185mm dropper and matching lever), Cane Creek (headset), WTB (Silverado saddle), Lizard Skins (grips) and a few more Ibis doodads (aluminum stem and handlebar).
There's nothing fancy here, except maybe the post, but absolutely nothing to complain about either. Somebody will probably complain about the casing or the rubber spec, but if Assegai EXO+ is where we're at in tire spec these days, I'm a pretty happy camper.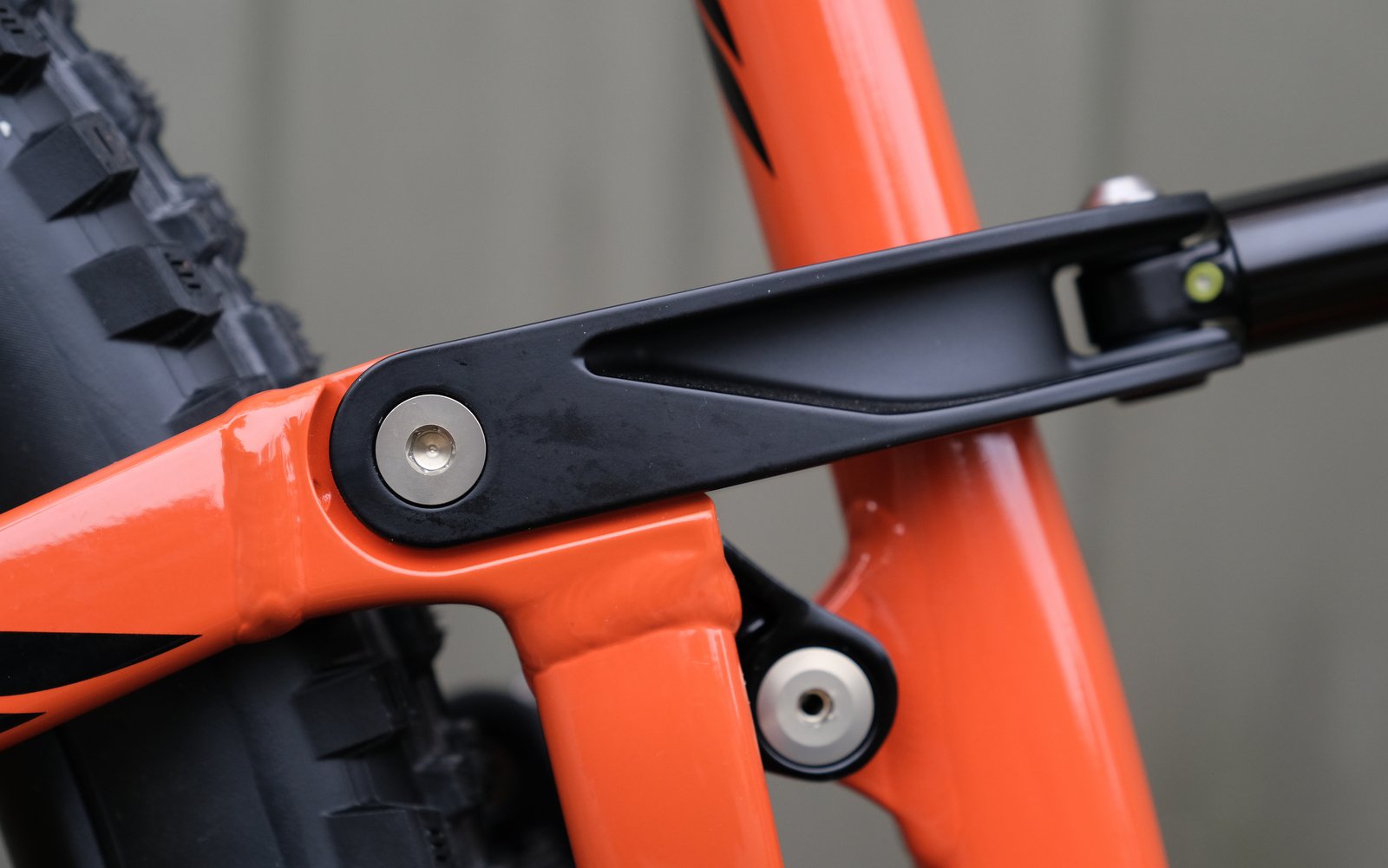 First Rides on the Ibis Ripmo AF
A question was implied in the first section of this article. Does the Ripmo AF ride like a longer travel Ripley? It would be very easy just to say "yes" and leave it at that, but it's not quite so simple.
Getting to the obvious points, you do notice the weight. I'm not generally one to care much about weight, but it's pretty hard not to notice the lack of it on the carbon-framed, carbon-wheeled, XTR-clad Ripley. That thing is a light bike and it is very apparent under many different riding situations. So, the Ripmo AF does carry more weight, but much of the fantastic climbing capabilities of the Ripley remain.
As well, one can tell that the two bikes were born in the same place once you start coming down the hill. While there is only ~30mm more travel front and rear, the Ripmo AF does a significantly better job of eating up bumps and leaving my body intact at the bottom of the trail. It might not have crossed the threshold into "plush," and I certainly wouldn't sneeze at a bit more bottom out resistance, but it all combines into a rear end that feels pretty good, and seems to be more than the sum of its parts compared to the Ripley.
There does seem to be a trade-off, though. I feel like I'm missing some of the precision of the Ripley. On the right trail, the Ripley will pop and carve from turn to turn, holding exactly the line you have chosen down to the millimeter. It's not like the Ripmo AF is vague or anything like that, but it has traded some precision for forgiveness. This is a trade that I'll take 9 times out of 10, but it makes me wonder what a Ripmo spec'd similarly to the Ripley (XTR, Carbon frame and wheels) would feel like. Maybe that's part 3?
Overall, the Ripmo AF and I are getting along quite well. We took a few rides to get acquainted with one another, and I'm still a bit worried about some of the things that he does in the bathroom when I head off to work, but it feels like this relationship might work out well. Check back in over the next few months and find out.
Dave