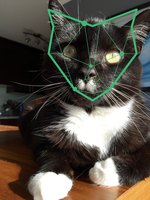 Posts: 546
Joined: Jan. 31, 2005
Winter has come and I've put my Terraduros away for the summer - they are amazing warm weather shoes but they suck in the wet. I've dusted off my Shimano AM45s for another winter but I'm reminded of all the reasons why I stopped using them in the first place. So I'm looking for some new options.
The full-on winter mountain bike shoes from Shimano and Specialized seem very XC oriented and seem to have very hard plastic soles given their intended use.
Has anyone tried any of the Pearl Izumi or Mavic shoe covers they sell at MEC? They make some that just cover the front half of the shoe. Do these work well with platform clipless pedals like the Shimano M530?
What about gore-tex socks?
Curious to know what's working for other people.
There's nothing better than an Orangina after cheating death with Digger.