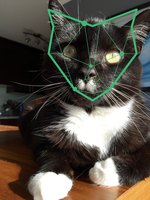 Posts: 901
Joined: Jan. 31, 2005
Posted by: T-mack

Posted by: craw

Posted by: T-mack

Posted by: LoamtoHome

Leo is an Industrial Designer and not an actual engineer... this is the main problem but another one is his arrogance. People will still buy but good news is that the main players are getting to the good geo that Pole and Geometron has.

I think I'm the only one that's actually noticed but the actual suspension design is a ripoff of the Canfield design.

Canfields don't pivot around the BB.

The instant center still moves in the same manner however which is what matters. I suspect Leo got around the patent because Pole is based over seas? I could be wrong though.
Evolink Instant center https://www.youtube.com/watch?v=iIr9GKVQ_k8
Canfield Instant center https://www.vitalmtb.com/forums/The-Hub,2/Canfield-Brothers-Unveils-CBF-Suspension-Patent,9373
You're right they're similar but definitely not the same. Giant Maestro suspension Is also similar. I think the path the IC tracks throughout the travel would be the actual sticking point but I don't know enough about the patents to really know.