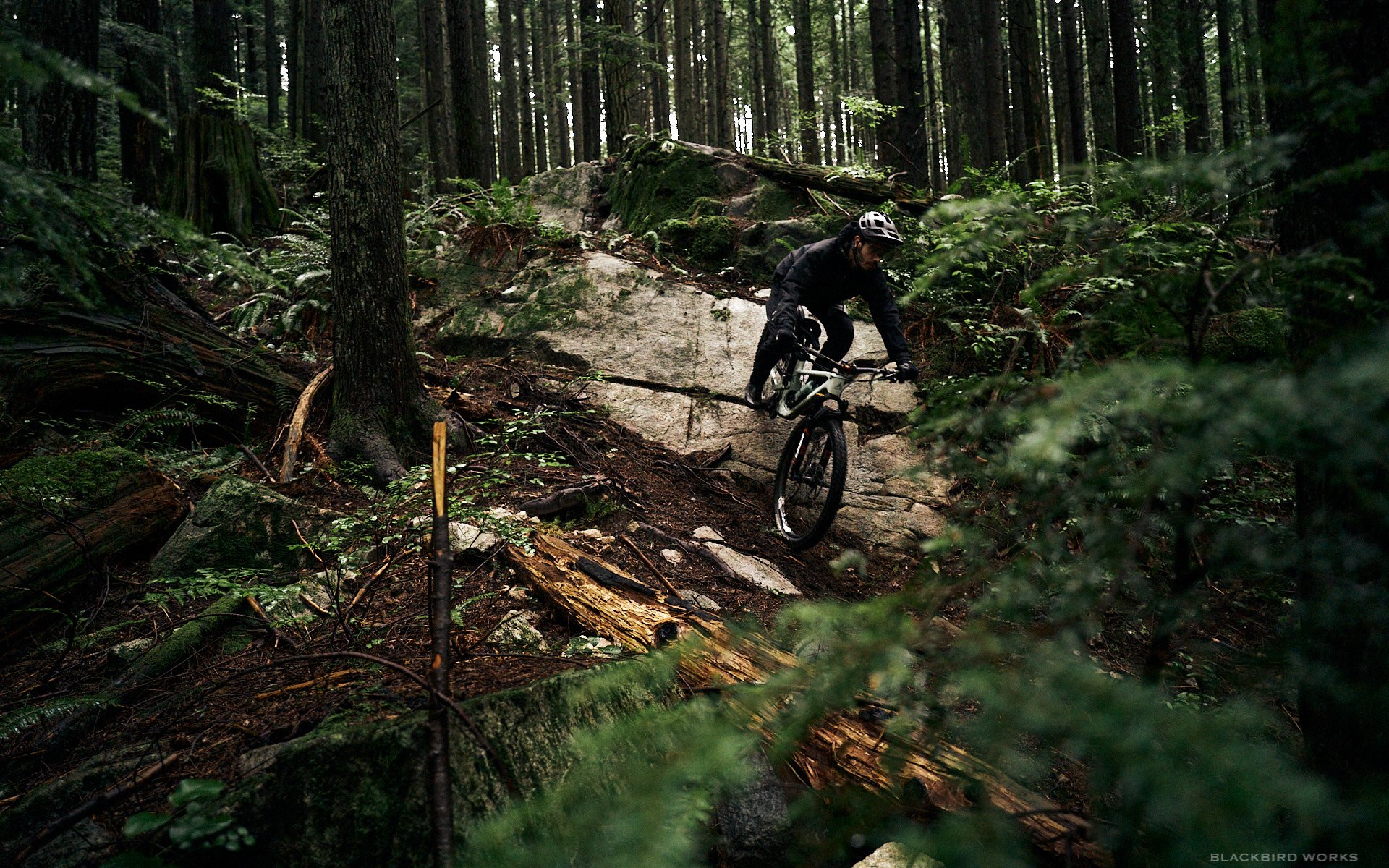 Making room at the table for the smaller guy
Teravail Kessel Tire Review
It seems to me that there is a plateau in the knowledge-confidence curve. The amount of information from both marketing, anecdotal reports, and real time experience starts to cloud your judgment about what works and what doesn't. I was recently in one of these flat, confusing, and uninspiring clouds with the tires I had been running.
I'm somewhat lazy with swapping tires for the conditions and trails on the menu. I tend to leave a tire on the bike and learn to ride it and deal with its short comings. What better way to write a comprehensive review of a product than go through victorious moments and hardships together. Right?
Until recently, I had no idea Teravail was a new company making tires with interesting names like Cumberland, EhLine (best name ever), Kessel, Honcho, and Sparwood. To be honest, the only reason I paid any attention to a product in an already saturated market was because they came in a tanwall option.
Cam had a couple of these tires in 29" variety in his pile of parts to be tested. I put my hand up hoping they were tanwall ones. They were not - instead, they were just another set of black side wall, Minion DHF-looking rubber that I couldn't care less about. I picked them up and set them up uneventfully with a floor pump on the We Are One Composite Agent Wheels that night.
The following day was a selection of Squamish slab trails that had more opportunities to die than a Michael Bay movie. Thankfully I didn't die the next day in Squamish - anticlimactic, I know, however the sound of the tires gripping on the porous granite was incredible to hear and experience.
Teravail's Tire Recipe
Teravail offers the Kessel in both 29 and 27.5" options for $85-90 USD or $112-118 CAD. There are 9 different combinations in the line, six dedicated to 29" and three for 27.5" wheels. On top of wheelsize variants, you have options for different compounds, two widths, as well as two casing, sidewall and colour options. I tested the 29 x 2.6 Durable Grip compound out front and the 29 x 2.4 Ultra Durable Grip compound on the rear. If I were to simplify the feel of the casings, the Durable is akin to EXO+ in the Maxxis line and Ultra Durable is a close match to Maxxis' DoubleDown casing.
I popped them on to my scale and was surprised to see the weights of the tires to be nearly identical to each other.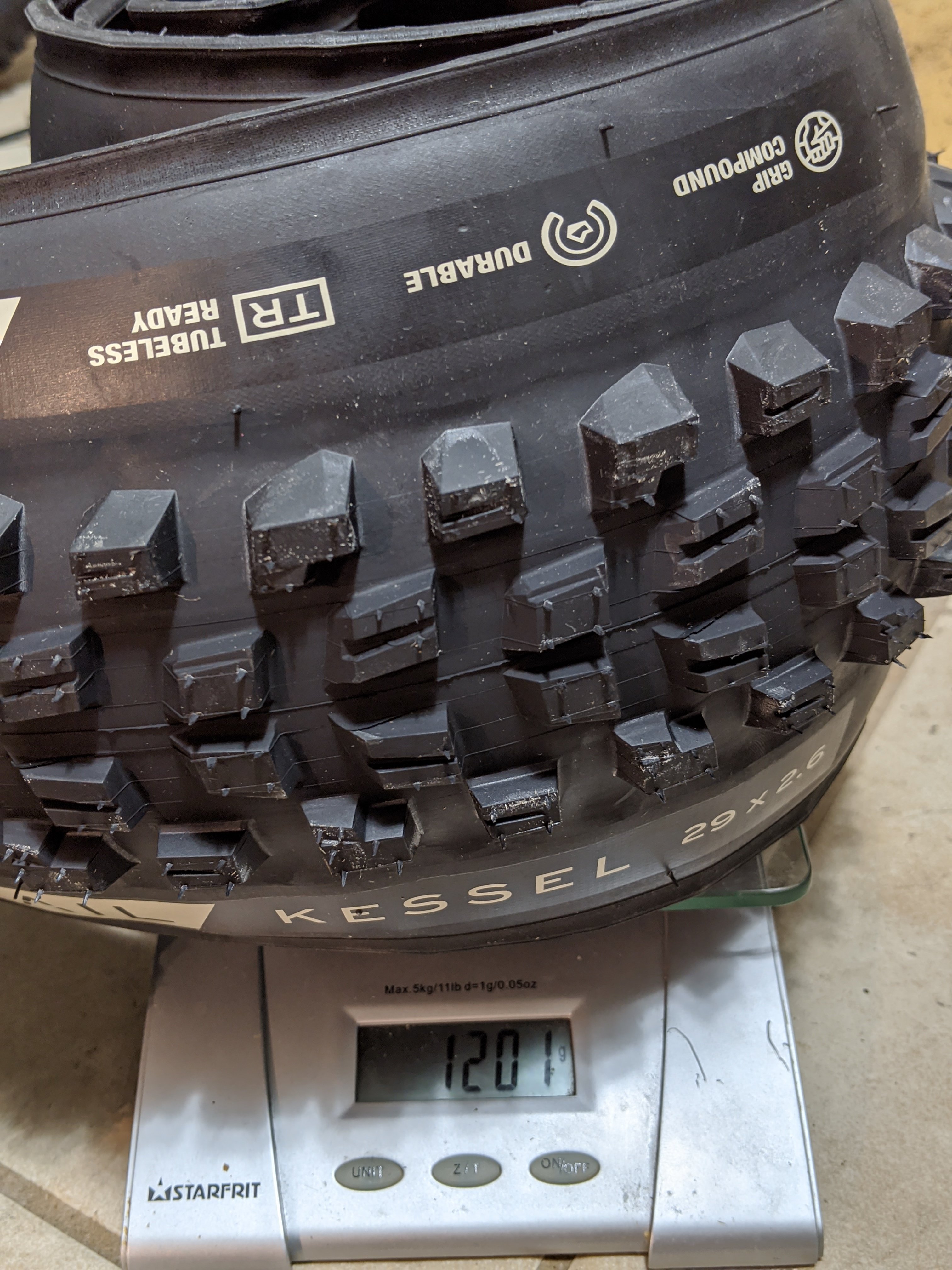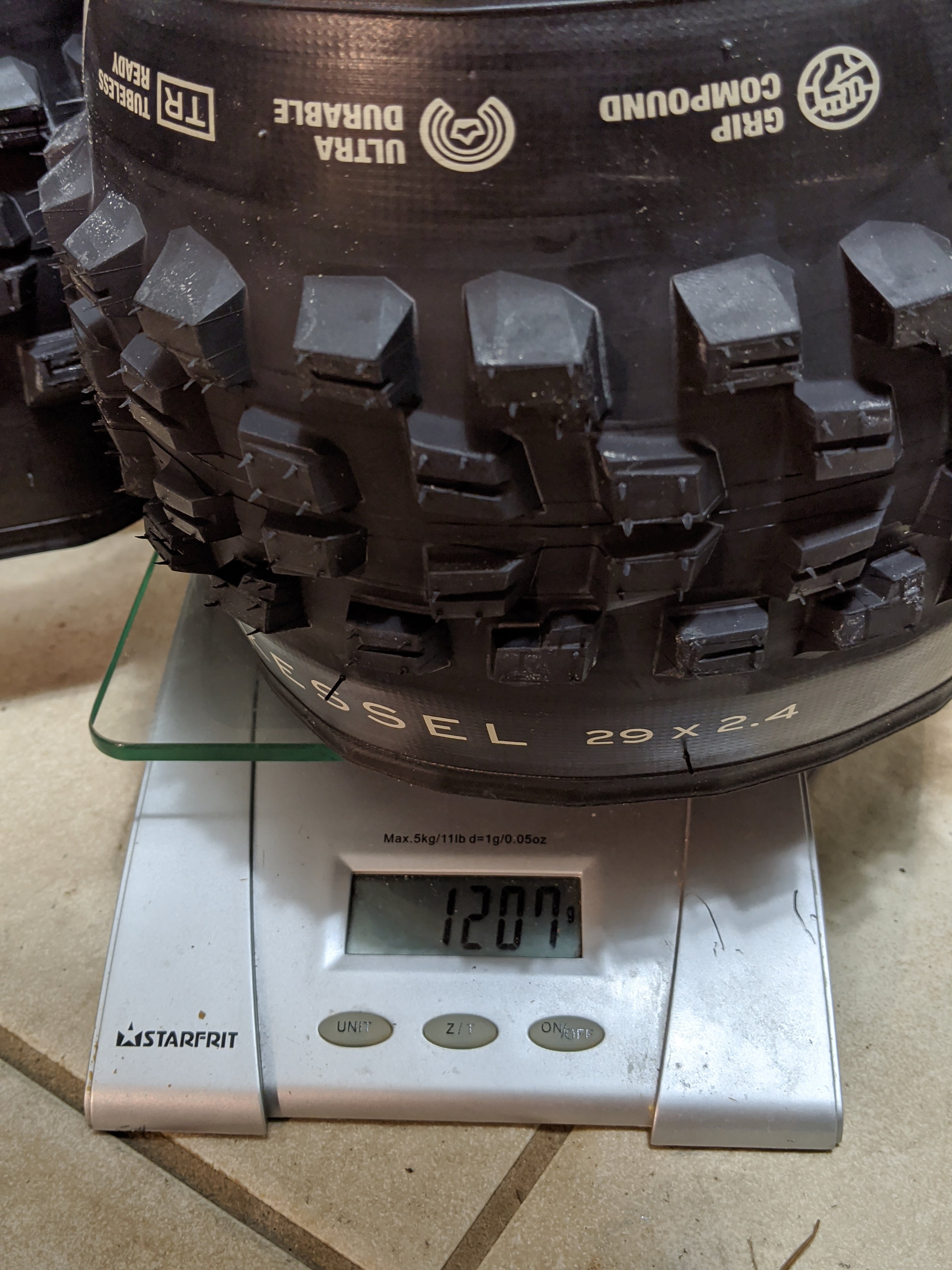 If you like a round profile tire that can be leaned over aggressively, you will need no time getting used to the Teravail Kessels. The DHF-like pattern with angled centre knobs roll with confidence and speed. The angled part of the center knobs play a big role in the predictability of this tire as it leans over on flat corners. The transition between center and side knobs are gradual and confidence-inspiring. Trailing edges of the center knobs act as transitional zones in softer conditions. Loose over hardpack is always a challenge for tires with tall knobs and Kessels do skate around when conditions are marbly.
Then came the rains and down went the front pressure to 18 and rear to 20-21psi. I found the bottom of the tire more often that I would like at 21 psi. 22psi would be the lowest I'd go without inserts.They matched the aggressive character of the Forbidden Druid well and allowed for some serious high-5s after riding through some big terrain. Not a flat, no burping, no fuss. None.
Then came the rains and down went the front pressure to 18 psi front and 20-21 psi in the rear. I found the bottom of the tire more often than I would like at 21 psi, so 22 psi became the lowest I'd go without inserts.
After all these miles, the front tire still looks new and the rear is not too bad for wear, either. How was this possible? Was the rubber compound too hard? Am I just that gentle on tires? As a lover of good schralps and mis-judged doubles, I tear side knobs off of tires and pinch flat them occasionally. Not on the Kessels. They have proven to be a robust choice for aggressive riding.
Tim Coleman, an all around faster guy than myself on anything with wheels, lent me his durometer to test the softness of the centre and side knobs on the Kessels. Maxxis and Bontrager don't shy away from sharing this information, but you'd be hard pressed to find another company that publicly flaunts their tires' Shore hardness, measured by a durometer. Which makes me believe that it is not the only variable that makes a tire ridable in diverse conditions.
As AJ recently mentioned in his Michelin review, the rebound speed of the rubber influences the perceived grip depending on the rider's weight and speed. An aggressive 150 lb rider like myself got along with the Teravails in a wide variety of trail conditions.
Teravail Kessel 29 x 2.6 Durable 29 x 2.4 Ultra Durable tires
The Good
Durable casing at a minimal weight penalty
Predictable round profile that is front and rear worthy
Excellent grip in steep, rough terrain in dry or wet uphill or downhill
Great looking Tan Wall option
High volume 2.6 or lower volume 2.4 options
The Not so Good
2.6 as a Front tire can be floaty on hardpacked trails
Not the fastest rolling tires
Not a cheap option in Canada
The Kessels have lots of competition in the aggressive tire game - which is saturated with 29 different varieties of Minion and its derivatives - but they provide a supportive ride with tons of grip on fast or slow tech moves. While they don't offer the value of Michelin's Enduro tires, they are definitely a solid option in the aggressive tire game, especially if durability is a prime consideration for you.
TERAVAIL website