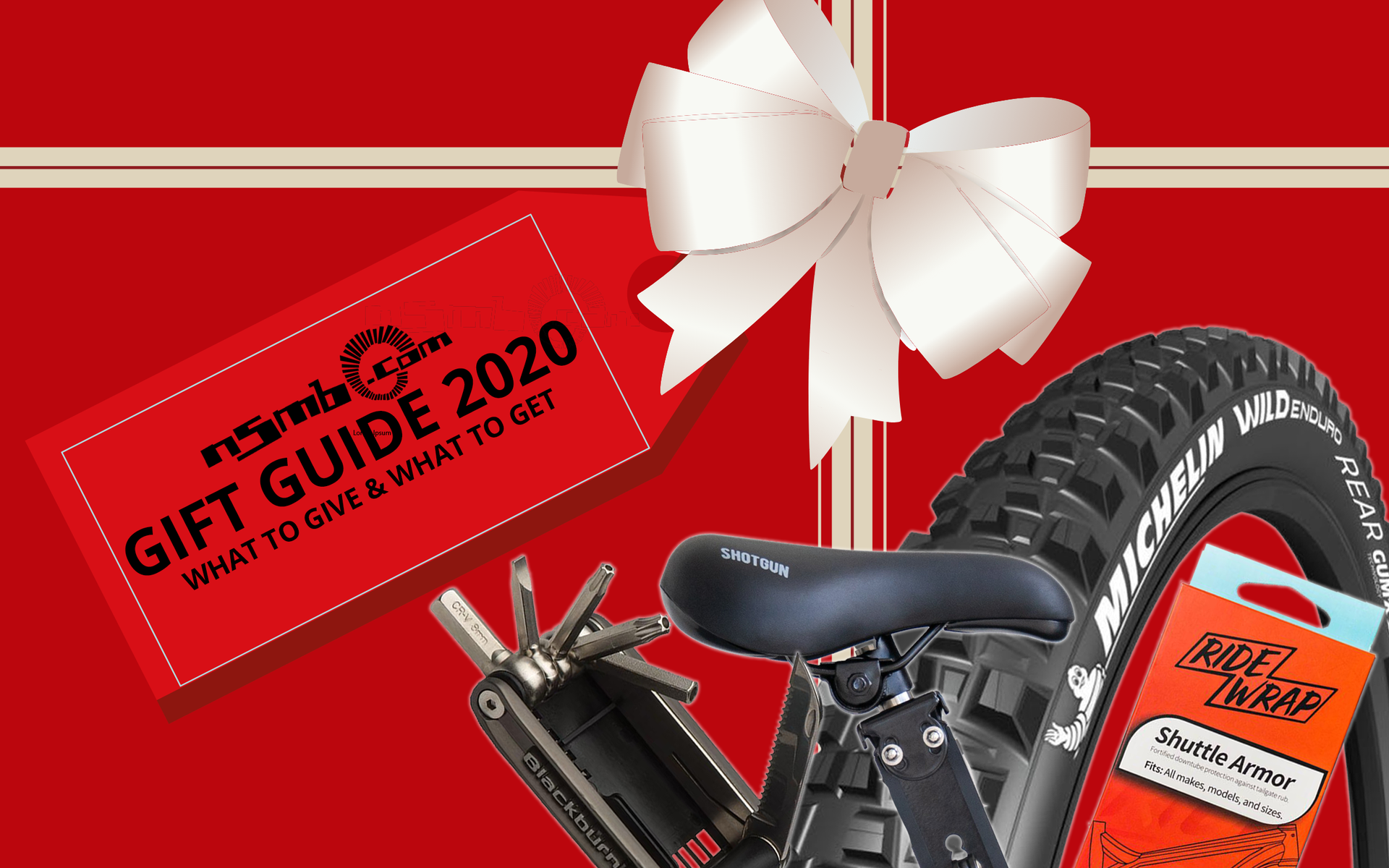 GOOD GIFTS & GEAR
2020 NSMB Gift Guide - Week 1
Presented By Michelin

Every Thursday through December 17th, we'll be presenting a new list of gift ideas for the mountain biker in your life. If that mountain biker is you, then here's a weekly list of cool stuff that'll upgrade your ride. Don't forget to take care of the under-appreciated folks out there: some tall boys for the mechanic that squeezed in a brake bleed on a Friday evening, or the trail builders hard at work cleaning up your poor line choices. This week's NSMB Gift Guide is brought to you by Michelin Tires.
---
Michelin Wild Enduro
Michelin is a historical brand when it comes to MTB rubber. It's been several years since they were part of the top echelon of contenders at least in our circles here on the Shore, but there have been rumblings for years that their latest was coming and that it was going to be good. And a few riders in our circles have been running them and were very impressed. AJ Barlas is currently testing the Wild Enduros, which come in front and rear specific treads as well as a few different casing and compound options. Watch for that review in the next week or two - we don't want to spoil it, but we can say he's digging them. At the prices they're listed at, we can all hope Michelin will exert some downward pressure on other brands' tire prices if they're competitive.
Front and Rear specific tread patterns
Lug pattern designed to provide a better ride and grip when braking, even on the toughest trails
New 3x60 TPI and Gravity Shield casing features high-density fibers for reinforcement and comfort
Specialized compounds for optimized front and rear fitments
Co-developed and validated by the world's best EWS riders
Michelin Wild Enduro tires retail from $77.99 to $89.99 CAD.
Kids Ride Shotgun MTB Seat & Handlebar Combo
Shall we have a little chat about companies that get it? Kids Ride Shotgun want you to ride with your kids - even if they can't keep up with you on the trails just yet. KRS also wants to support bike shops. That's why this MTB Seat & Handlebar Combo can only be bought through one of the shops that carries their products. Is that cool? Yes, homes, it is.
The Shotgun Combo is the ultimate setup for your mountain bike kid. Not only will you get the Shotgun Seat and Handlebar accessory, you'll also get our custom mudguard and one of a kind 'Shred til Bed' stem cap, too (we've got a review on KRS's Shred Til Bed coming very soon).
Front-mounted child seat for kids 2 – 5 years (up to 22 kg / 48 lbs)
Full rubber protection (for alloy or carbon frames)
Adjustable width and angle to fit all mountain bikes
Quick release fitting for easy installation and removal
Kids bars fit mum or dad's 25.4mm, 31.8mm and 35mm handlebar diameters
Mudguard & 1 1/8" stem cap designed to fit most modern mountain bikes
Only available in retail stores (a message from Kids Ride Shotgun):
🤘The shotgun combo is now exclusively available at your local bike shop. Buy it in store or on their website, but not on ours - because we want to support the bike retailers who are committed to raising the next generation of mountain bikers. Find your local stockist on our website.
Shotgun Kids MTB Seat + Handlebar Combo $185 USD / $269 CAD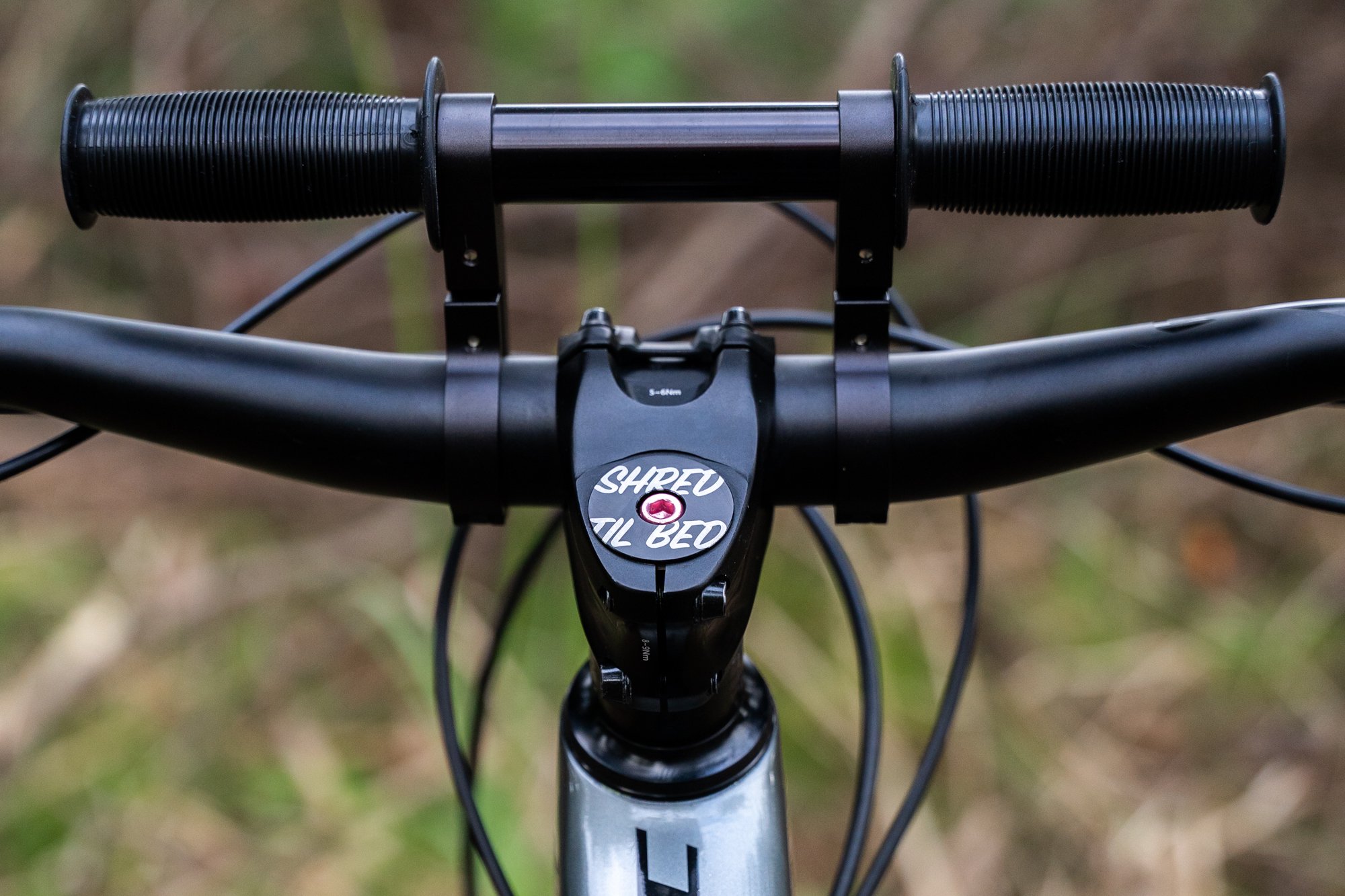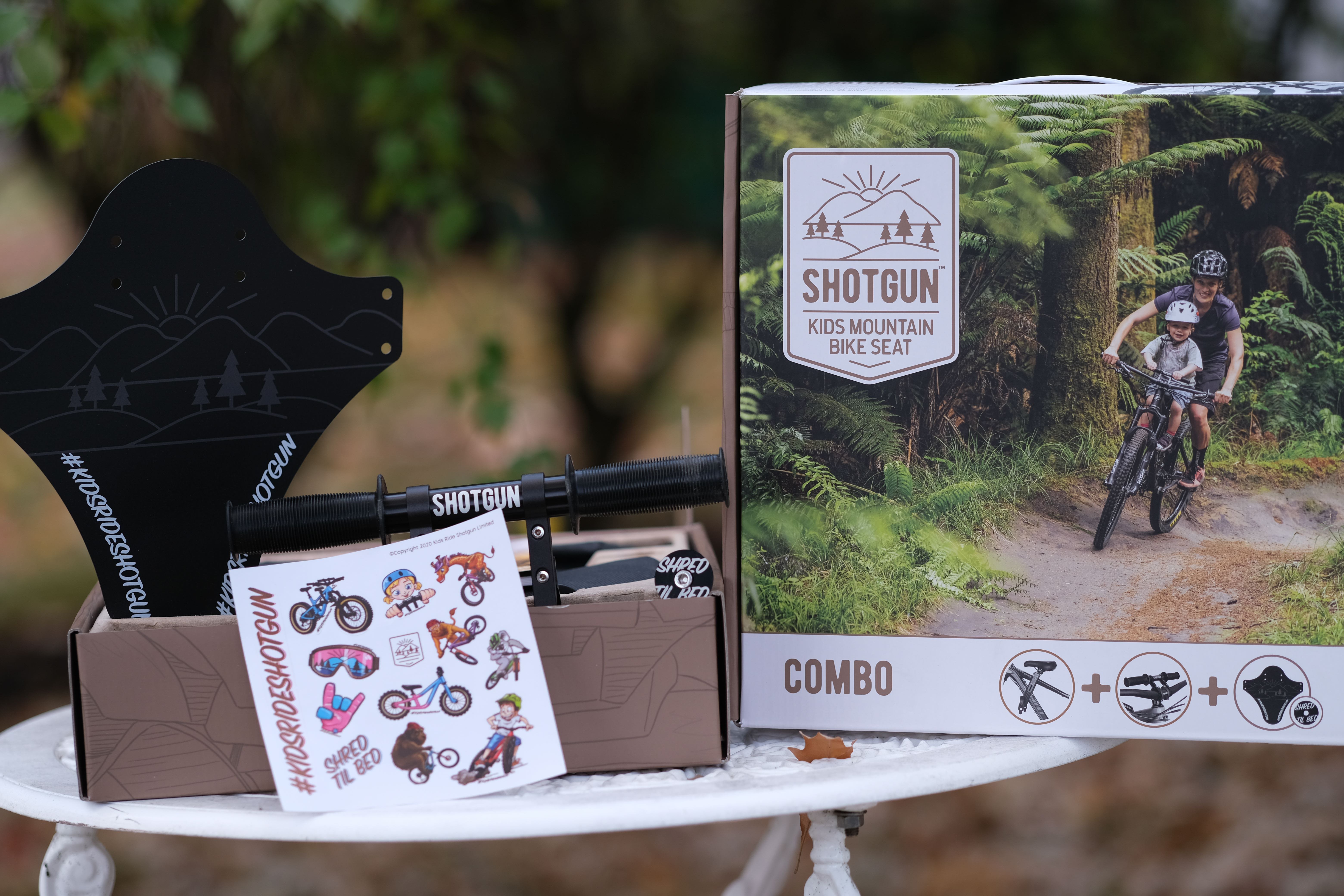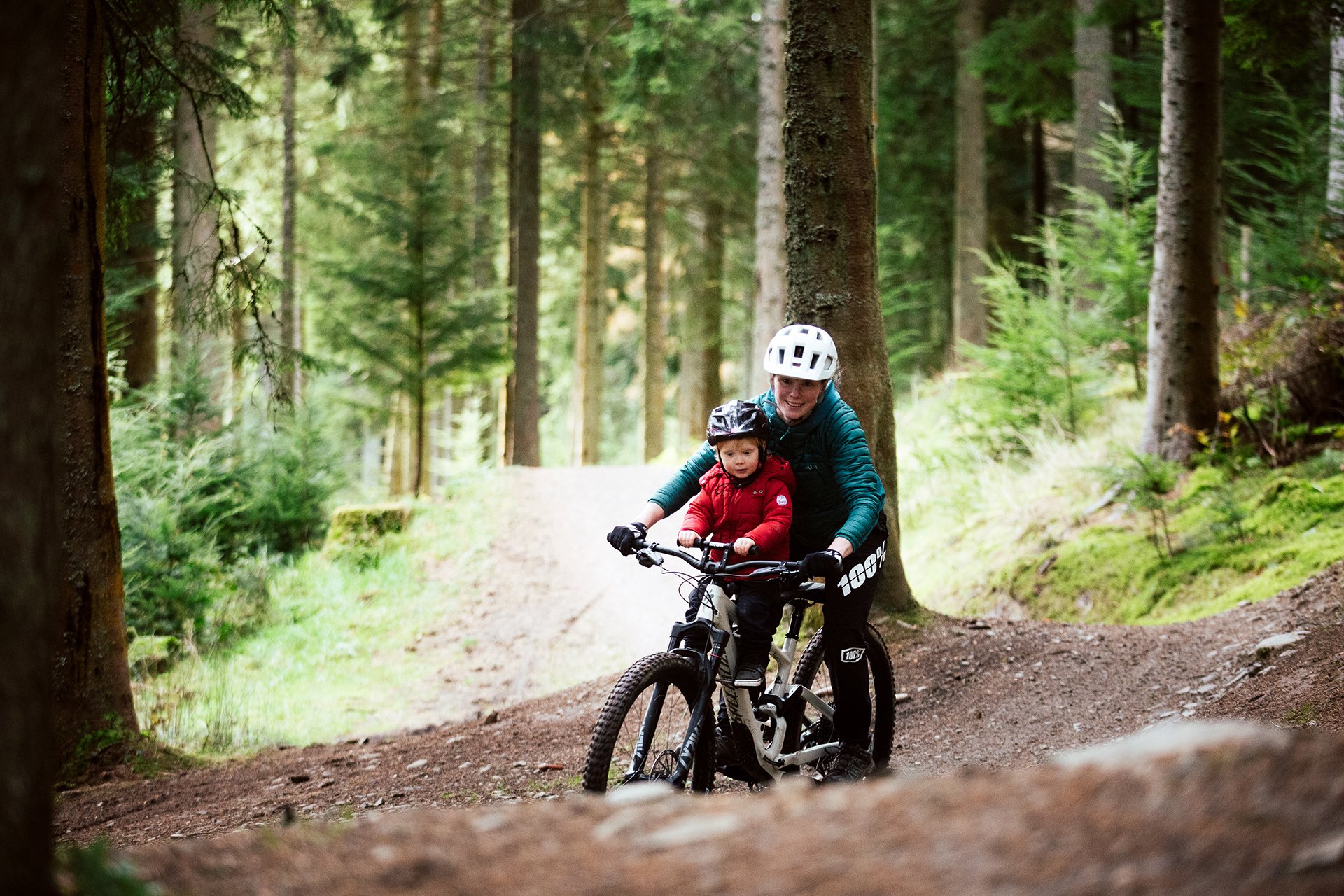 RideWrap Shuttle Guard
More and more, bikes are coming with some form of downtube protection, but if we're being honest, it's often not enough. If you shuttle regularly on rough roads or in all kinds of weather, a thin strip of tape or clear film is not enough - you need a dedicated piece of thick protection. RideWrap understands this, and even though they stand behind their other protective products for your frame and fork, they offer the Shuttle Guard for the dedicated shuttle bums out there. At only $25, this is something you could gift each buddy in your main crew and let 'em know you care - or at least that you're tired of seeing them weep over scratches to their down tubes.
Fits all makes, models, and sizes.
Made with a high durability urethane and is bonded to your frame with high strength adhesive.
Included in the box is one (1) Shuttle Armor and one (1) install cleaning wipe.
The Shuttle Armor is removable if needed.
Blackburn Wayside Multi-tool
We've given Blackburn some love on the site lately, and for good reason. Their lights represent quality and value. And their tools are sneaky good. If someone you know is still getting by with a sub-par multitool, or lost the one they loved, the Blackburn Wayside is a good choice and a great little gift.
Individual hex keys so you can reach bolts in those nooks and crannies, like brake lever reach adjusters
Disc pad spreader
Chain assembly hook makes repairing chains a LOT easier
Serrated blade - an underrated tool to have with you on all rides, short or long
The Blackburn Wayside Multi-Tool retails for $35 USD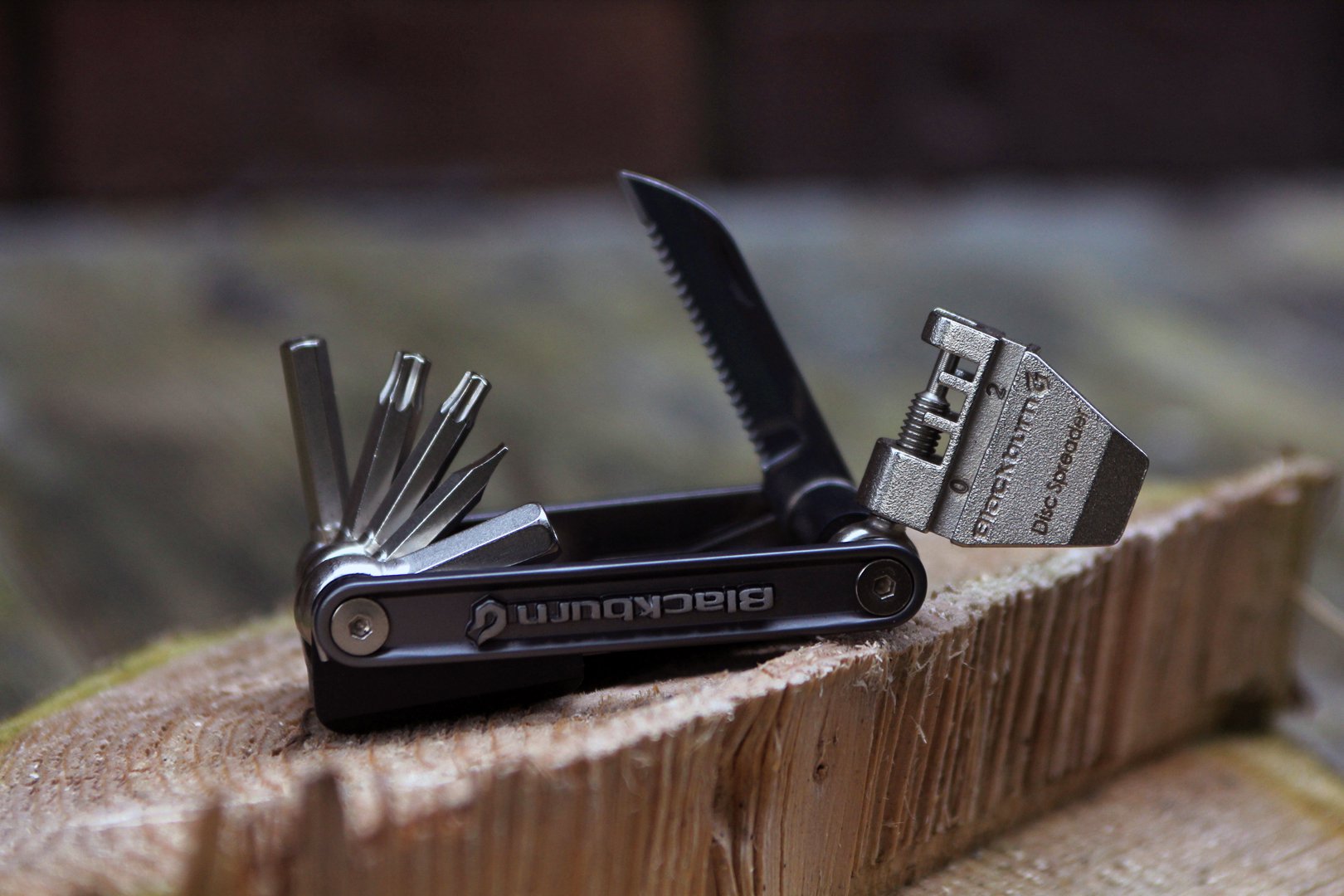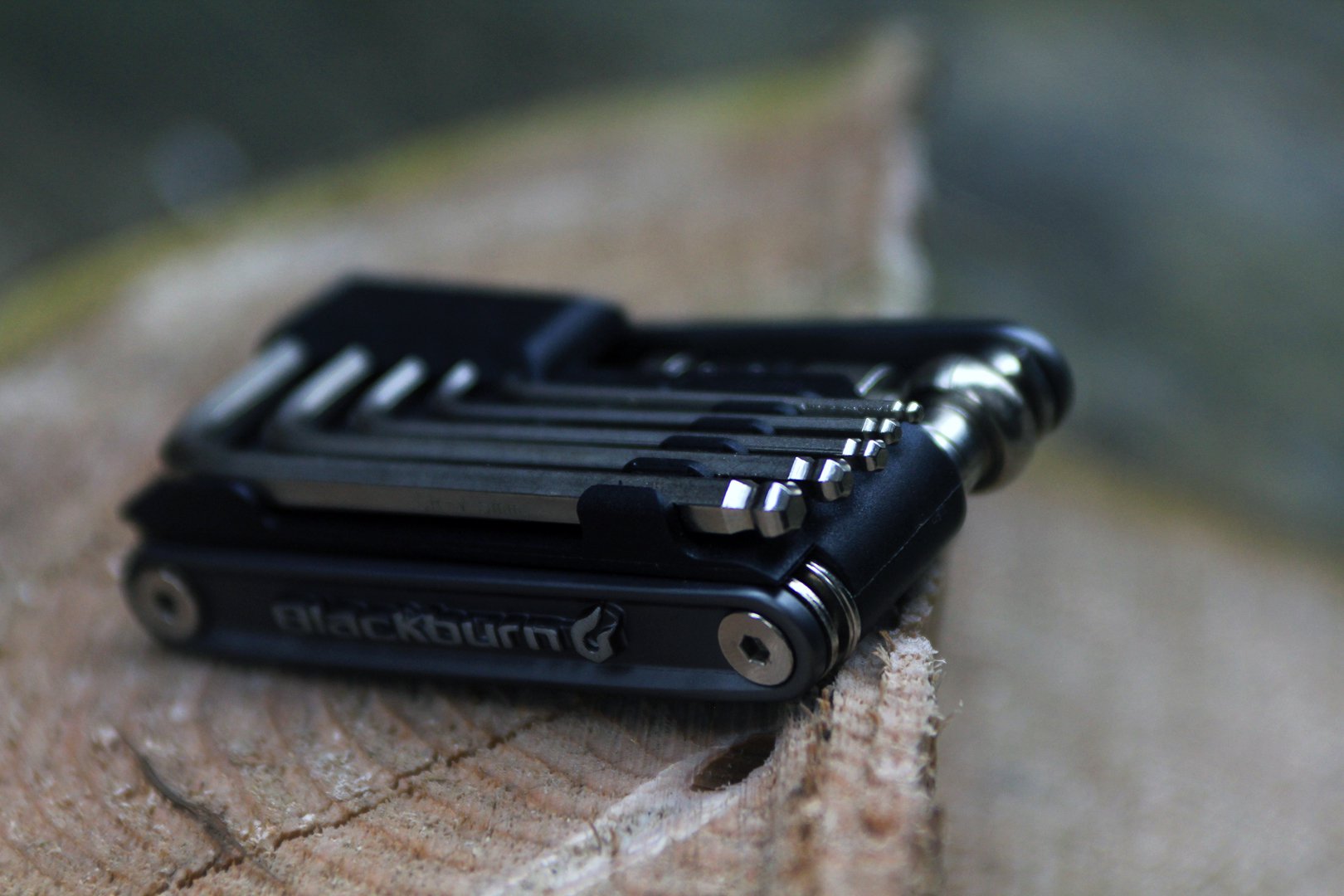 NF DP3 Pants
NF (Needs Factory) has seemingly come out of nowhere to become one of the hottest brands in these parts. They haven't made a big push to a wider audience just yet, but their social feeds are generating a lot of buzz, and one of their pro riders, Steve Vanderhoek, has been tearing it up lately, from his own videos to some guy named Remy Métailler's YouTube vids - and seriously, watch this one of the two of them crushing an elevator shaft line Vanderhoek built, it's nuts.
Their success wasn't overnight after all, nor did it come easily, but it was crafted using a simple formula: take a lifetime of experience making clothes, combine with a healthy addiction to riding on the north shore, use that to design AND produce rad MTB apparel right here in Vancouver, and watch the locals trip all over themselves trying to get their hands on something with the NF logo splashed on it. Their stuff is constantly sold out because it looks and works great, and - in case you missed it - it's all sewn by hand in a small factory here in Vancouver. All of NF's products are great, but the pants are an absolute sensation. You have two choices: the 'I ride in nasty weather all winter' Berzerker pants, or the DP3, which we're highlighting here. You can't go wrong either way, but if you're getting a gift for the MTB-crazy rider you have in mind, get 'em the DP3, because they can wear them almost all year long when they're riding, or even just while hiking or - if AJ is to be believed - while loafing around the house.
Yeah, there are features and benefits, but the main thing is that they fit really well without a belt or other clasp, making them low-profile and comfy. Go check 'em out for yourself, but trust me, if the one you want is in stock, pull the trigger - because it's likely to be sold out tomorrow, and then you're gonna be in a pre-order queue that could be 1-2 months. Don't miss out.

Minted Socks
I'll just let you know in advance, that as a shoe and sock fetishist, there are gonna be a lot of foot covers in the gift guides this year. But I'm kicking it off with a really good one, so you have time to decide how many lucky people are gonna get these socks in their stockings...I love everything about Minted socks from the name to the design, to the fact that they're all spun in Italy...even the URL is great (thefreshlyminted.com). And mostly, the fact that their merinos are really nice looking either on or off the bike. Lastly, their designs are one and done, so when it sells out, you're out of luck. Sock of the month club, anyone?