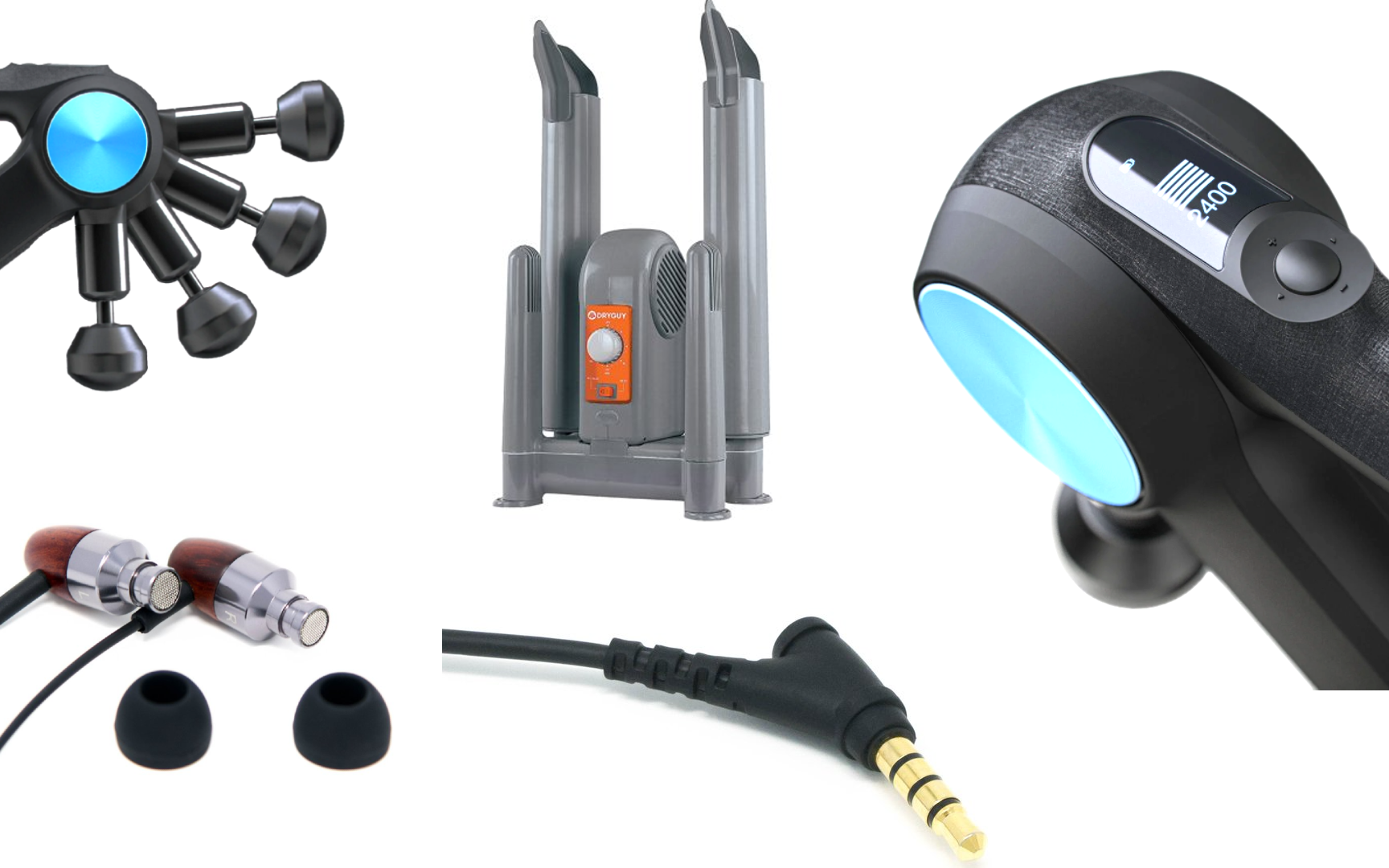 It's a team effort
Gifts for Mountain Biking Super Couples
Thinksound In20 Earphones
How to drown out the noise from your partner's clapped out high pivot idler pulley? Get the best fitting and sounding earphones in the market.
Some people like a little bit of music or podcasts to go along with their rides. To me, they make sense on certain climbs where you don't have to worry about cars or on trail conversations. Single track climbs are generally more engaging both mentally and physically so I don't usually need to listen to anything but the forest and my wheezing. We can all agree that nothing is more annoying than a pair of white earphones without any cords. If your phone still allows you to plug that sweet 3.5mm in, you might just love the way the Thinksound in20 earphones sound.
They come with a bag of different-shaped ear pieces so you can customize your fit. I've tried them all and settled on a shape that works for me. I can ride hard and not worry about the ear pieces falling out and getting ripped under my wheels. They may eventually fall out but the fit is excellent and confidence inspiring.
What sets ThinkSound headphones apart is the sound quality. Without being too loud, they deliver some of the best listening experiences I'v ever had. The tones are warm and soft and lovely. The sound definition is crisp and true to how the musicians originally performed the song.
Noice cancelling works well enough to drown out outside noises without cutting your sensory connection to the outside world. Walnut housing is sexy too and these would definitely make a great gift.
$150 at ThinkSound
Massage Gun
This one is self explanatory.
If you work out or are sore after your rides, there is no better tool to give your muscles a break by pounding them to tender. Nobody can afford weekly massages from an experienced therapist. If you can, you are probably impossible to buy gifts for anyways. You must have everything you need. I'm also certain your partner is not a RMT. Nobody is that lucky. So next best thing is one of these massage guns.
At Crankworx in 2018, Scott Bikes' Ben Walker snuck up behind many unsuspecting victims with a massage gun and dropped us with a sneaky hit. He aimed right for my glutes and the intensity dislodged my knees dropping me to the ground. He didn't take me out to dinner after but we remained friendly. One thing that was certain was the need to own one of these massage guns. It was 2 years after that I could really afford one. They are not cheap now (800 CAD!) and they certainly weren't back then.
Theragun is the one I chose based on no particular information. It works, it is versatile. It holds a great charge and it is a lovely member of our family. We like to torture each other after intense rides or workouts with the gun and love every minute of it. It makes for a fun evening activity with your partner. I don't recommend you bring romance into it but it's a bonding experience for sure.
Someone should make a wall mount for this for the single people out there because you need to try it on your shoulder blades.
Shoe (and glove) Dryer
I mentioned this one previously and I stand by it. It is under $100 and is the best damn purchase of the year. Get yourself one, get your partner one, get one for your riding buddy, get one for your kids. As you read this, mine is quietly humming in the background toasting my shoes and gloves from today's slush plunge. It may not be quiet or a pretty design but something this useful has the main stage in the house for the season. Sure we'll pack it away in a few months but until then, we are working it until the motor burns out... which I hope is never.
I went with Dryguy Force DRY DX. It works and it works well.
Approx. 90 CAD if you look around