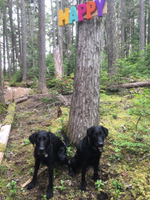 Posts: 340
Joined: Feb. 24, 2017
Posted by: nouseforaname

Posted by: andy-eunson

It's not analogous to a car tire. Way back when Bridgestone tires were falling apart on Fords, it was Ford that dealt with the replacement. You follow the supply chain. If a person bought a bike from a shop, the shop has to deal with it. The shop can go after the manufacturer and the manufacturer goes after their supplier of parts. Sale of Goods act. Look at it this way, if the chainring failure cause a serious injury, any lawsuit would include the shop, the bicycle manufacturer and the parts manufacturer as they would all have some culpability.

I think Tony's point is that the tire failing causing you to go into a wall doesn't mean that the damage from the wall is warranty damage. Warranty policies are written specifically to exclude this kind of liability.

Like I said, it'll suck for the shop, but they should be doing better. In store credit, labour credit, discount off next new bike, leverage relation ship with brand for a solution. There are creative ways that are less destructive to margin to find a solution that keeps the customer happy.

These days, the destruction to a brand image that can be done with honest instagram accounts of issues is immense. Even without hyperbole.

Anyone old enough to remember the "Caps wouldn't lend me a chainbreaker" thread"? I knew customers who would bring it up 5 years after the fact.
Ah. That makes sense. But the bike was bought from a shop and that shop should do more. Way more.