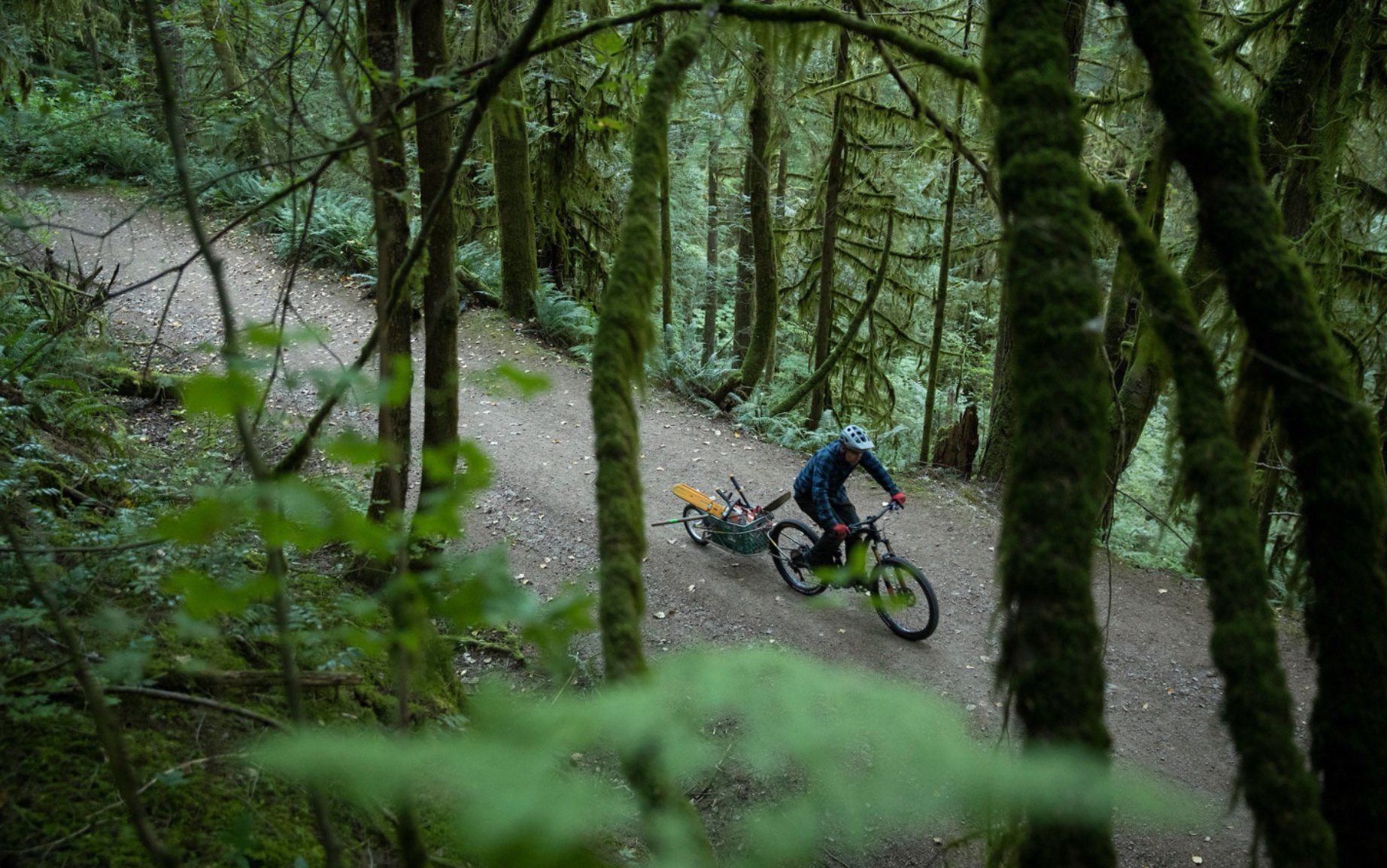 Weekly MTB News: May 19, 2021
Win A Trail Building Kit from Shimano & IMBA, More Strong Q1 Results
Industry News
Shimano & IMBA Canada Team Up to Award 100 Trail Building Kits
Volunteer trail builders are the lifeblood of Canada's amazing trail network. Shimano would like to say thank you to the builders and trail advocates across the country by awarding 100 trail-building tool kits to cycling clubs and qualifying organizations, nationwide.
Shimano Canada recognizes the power of grassroots advocacy organizations and feels that providing access to proper trail tools and resources is important in maintaining trails across the nation.
"Shimano Canada is proud to be able to provide trail building tools to support our hard working and dedicated trail builders across Canada. Without these passionate and dedicated individuals, we would not have many of our favorite trails." – Tim Hadfield, General Manager, Shimano Canada's Bicycle Division
The trail building tool kits will include 1x rake, 1x shovel, 1x Rogue Travis tool, and 1x bucket. The top 20 applicants will also receive a trail etiquette sign, customized with their club or organization's logo.
To receive one of the kits, builders and organizations must apply via the IMBA website. Applications can be submitted in two methods; a form, or a video submission. The details for each are available on IMBA Canada's site. A panel from Shimano and IMBA Canada will review entries and winners will be announced/contacted on June 8th.
Submission Deadline: June 1st, 2021 (11:59 pm EST)
Giant Group Closes Q1 with 55% Revenue Increase
Bike brands continue to see great growth, despite it being difficult for riders to find replacement parts or update their current bike. Giant Group is reporting revenue of 20.63 billion NT (approx. 740 million USD) for the first quarter of 2021, a total increase of ~55% from Q1, 2020.
Reports state that Giant's e-bikes are the fastest-growing line, and also claim that the US e-bike market is showing growth. The European market remains the main sales source for this segment. First-quarter sales of their e-bikes account for 30% of all Giant Group sales.
Leatt's Record-Breaking 71% Revenue Increase
More great company success, this time from Leatt. For the first quarter of 2021, the company is reporting a 71% increase in revenue when compared with the same period last year. They claim it's their best quarter in company history and largely the result of a 109% increase in the sale of mountain bike and motorcross helmets.
Revenue is being reported at 12.9 million USD and for the first quarter of 2020 Leatt reported 7.5 million USD revenue. Leatt C.E.O. Sean Macdonald said the company saw a 'surging growth in most products, particularly body armour, mountain bike and moto helmets, and footwear, including boots and shoes, with encouraging growth in neck brace revenues."
Neck braces, which Leatt was founded on, saw a 48% increase in sales. They're reporting a 79% increase in body armour sales and a 47% increase in other products.
Product News
Improve Shimano Brake Consistency with Lobster Upgrade Kit
Red Lobster, an interestingly named company out of Russia, has a new solution for Shimano brake users, particularly those suffering from a wandering bite point. The company claims all Shimano brakes, regardless of series, have an issue with a wandering bite point thanks to the master cylinder not being adequately sealed. To remedy the problem they've come up with the Lobster Upgrade Kit.
Seven different models exist, covering the Shimano Saint M820, XT M8100/M8120, XT M8000/8020, SLX M7100/7120, SLX M7000, M6000 and others. The kit, which includes a rubber dust cap to seal around the push-rod and new plastic pieces to enclose the lever blade in the lever body, is left and right-side specific. Prices range between 20–40 USD per lever, depending on the brake series.