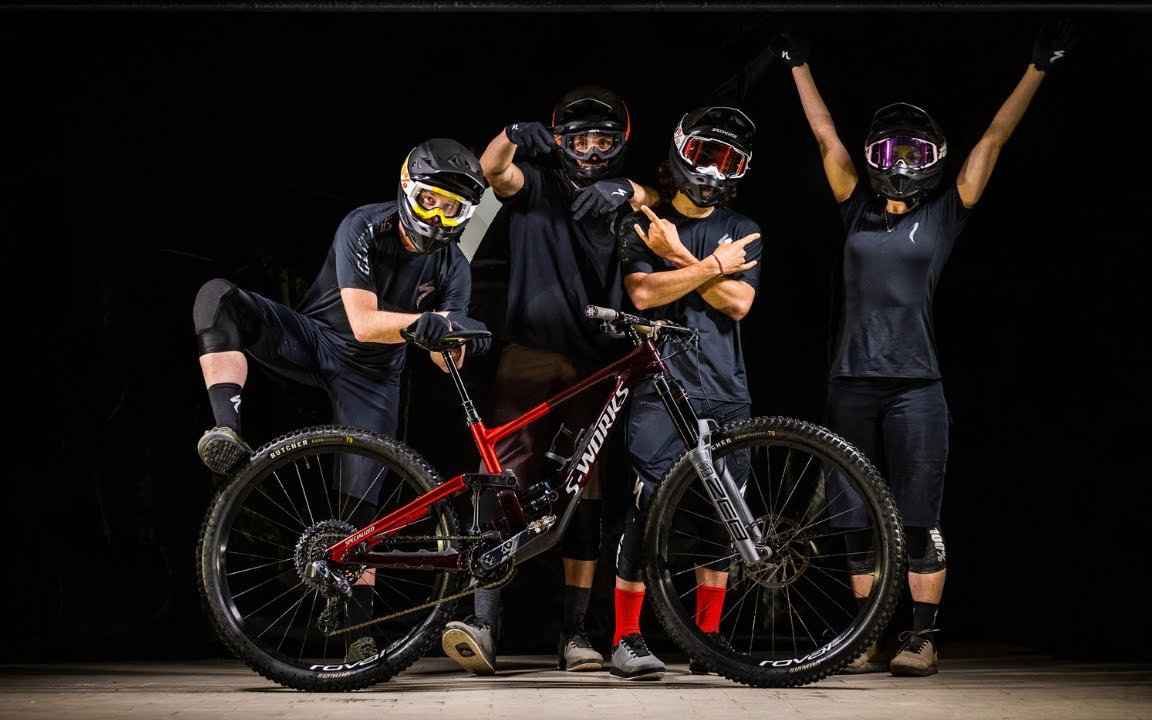 GEAR | TECH | RESULTS
Weekly MTB News: April 7, 2021
Team News
Specialized Reveal Enduro World Series Team:
For 2021, Specialized has a new team focused on racing the clock at the Enduro World Series and E-EWS. The team consists of riders: Kevin Miquel (FRA), Charles Murray (NZL), Sofia Wiedenroth (GER) and Francescu-Maria Camoin (FRA). Kevin and Charles have each had success at the races, with Kevin finishing the different looking 2020 season in third and Charles securing top 20 results with a career-best eighth at the season-ender, Finale.
Sofia Wiedenroth has five German XC national titles to her name and has been sharpening her bike handling skills on the EWS for the past few seasons. Fransescu – Cecce, as he's known among his friends – will be focused on both EWS and E-EWS events for 2021, giving him the opportunity to spend time aboard both the Enduro and Turbo Levo bikes.

The Specialized Enduro team is supported by SRAM, Rockshox, Roval, Renthal, Cushcore, 100%, LOOK, Supacaz, Retül and Motorex.

Graham Agassiz Joins the YT Family
The name Graham 'Aggy' Agassiz is music in any freeride fan's ears. It conjures up images of a fearless mountain biker living uncaged, sending it down scree chutes with clouds of dust and rock tailing behind him or boldly showing off his impeccable style on the biggest drops you can imagine. The Canadian freeride mountain bike pro hailing from Kamloops has sent the most treacherous terrain and the gnarliest features. After recently signing with YT Industries, Aggy introduces himself to the YT Family the only way he can.

"This was the first time riding the Capra, ever, and I instantly felt right at home. It was like it was meant to be. A good enduro bike needs to be a lot of things. I'm pretty particular when it comes to the overall setup of the rig, but everyone has their own thought process on this. I feel very comfortable on the new bikes and I look forward to pushing boundaries on my Tues and Decoy too when I am back on the bike." – Aggy
Katey Winton's Struggle to Find a Team for 2021
One would think that being among the fastest EWS riders, securing a ride for 2021 wouldn't be a big deal. Unfortunately for Katy Winton, doing well and securing partners haven't aligned and at the end of 2020, she was left looking for a new ride. As part of the process, Katy has opened up publicly through her YouTube channel, going in-depth on the struggles and heartache of trying to secure support to keep doing what she's worked hard for.
Katy spent five successful years racing for one of the biggest bike brands in the world (Trek), securing top five results, many podium finishes and two of those five years ranked third in the world. But despite her successes and recent industry boom, there was no budget available to support her in 2021 and beyond.
Follow along as Katy shares her story. We're rooting for you, Katy!
Product News
RaceFace Release Their Latest Next SL Handlebar (And its Light)
Cross country and light trail riding are continually changing. The bikes are more capable than ever before and they're being pushed harder, sometimes by riders purposefully under-biking their setup. Race Face has found hand and arm fatigue to become a bigger factor with this style of riding and it negatively impacts many of these riders, sometimes cutting the day short.
The new Race Face Next SL carbon bar is claimed to focus on reducing rider fatigue without compromising handling. Race Face states the bar design allows good vertical flex for extra comfort while additional carbon added to the front and back of the bar to eliminate bad horizontal flex, improving steering precision. The claimed weight of the new bar is only 167g, which they claim as the lightest in its category. The 35mm bar diameter is said to play a large role in the light weight, helping to keep it down while maintaining strength.
Optimized vertical compliance improves rider comfort and reduces hand fatigue
Asymmetric carbon layup with reinforced fore-aft material for steering precision and vertical compliance
35mm clamp reduces weight and increases strength
740mm wide with 10mm rise based on rider feedback
167 grams
Price: $179.99 USD / $219.99 CAD
NS Bikes Release Updated Define AL 170 and 160 Bikes
Mix-wheels seem to be the latest trend? They certainly have people curious if nothing else. NS Bikes are hoping to capture some of those curious minds with their latest bike, the Define 170. The new bike is constructed with an aluminum frame, features a 'relaxed geometry,' and rides on 170mm or rear suspension and 180mm front. Being a mix-wheel bike model, the front is a 29-inch wheel and the rear is a smaller, 27.5-inch.
The 'relaxed geometry' features a 64-degree headtube angle mated with a 76-degree seat tube angle. A size large sports a 490mm reach, 846mm front-center, and a 438mm chainstay, creating a 1,284mm wheelbase. There is some adjustability built into the frame, with a flip-chip in the shock hardware that changes the BB height +/-5mm, HTA +/-5 degrees and the reach by +/-4mm.
Recently signing with NS Bikes, UR team riders have been able to spend time on the new bike. Joe Breedon of the U.K. says he's been getting along with the new bike well, finding it "extremely stable, planted and well balanced. I find myself being able to change direction really quickly and it puts a huge smile on my face while doing so."
More on the new AL 170 and the 160 model is available at NS Bikes.
Dakine Steps Into the MTB Shoe Arena
Dakine has released their latest range with a video showing off their 2021 athlete and gear lineup. A new product in their line for 2021 is an MTB-specific shoe. watch the video for a look, or scroll through some images of their 2021 gear below.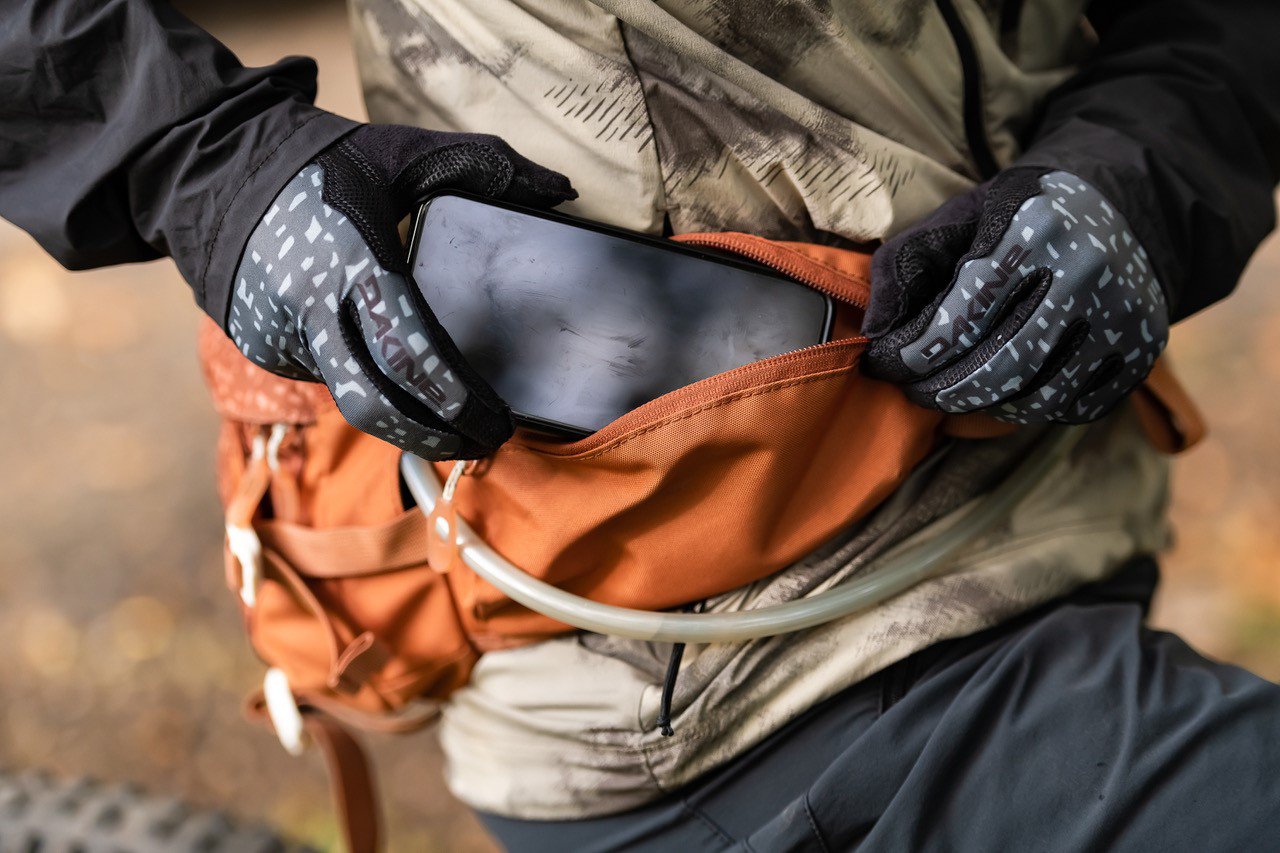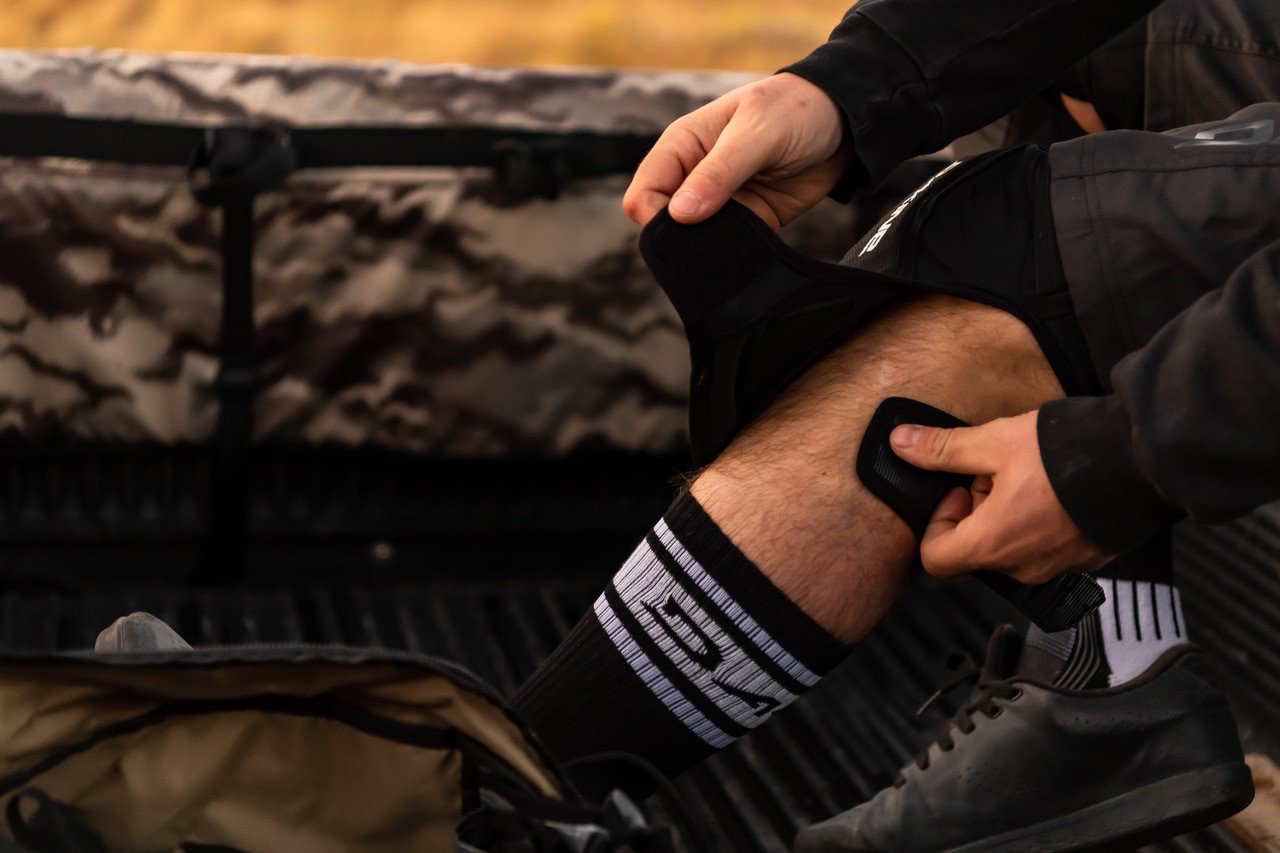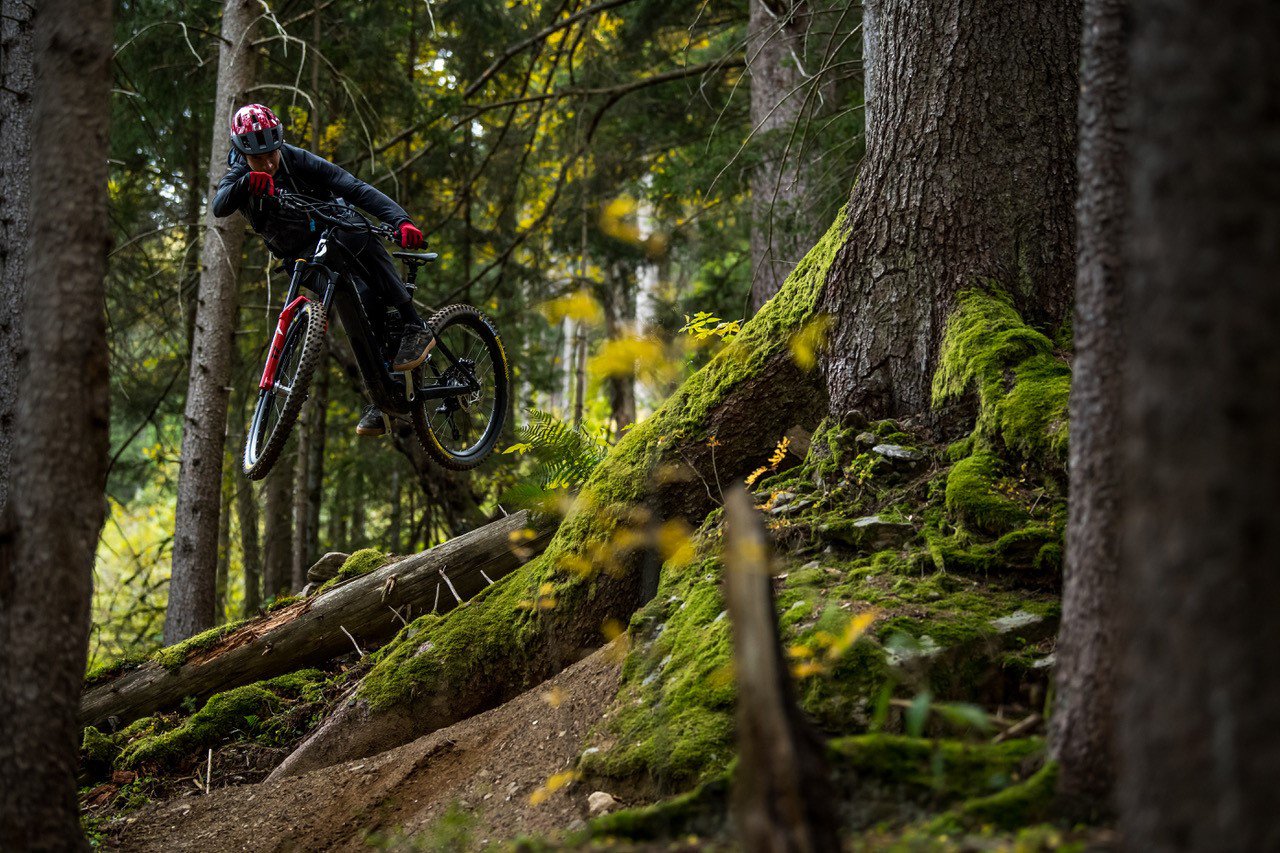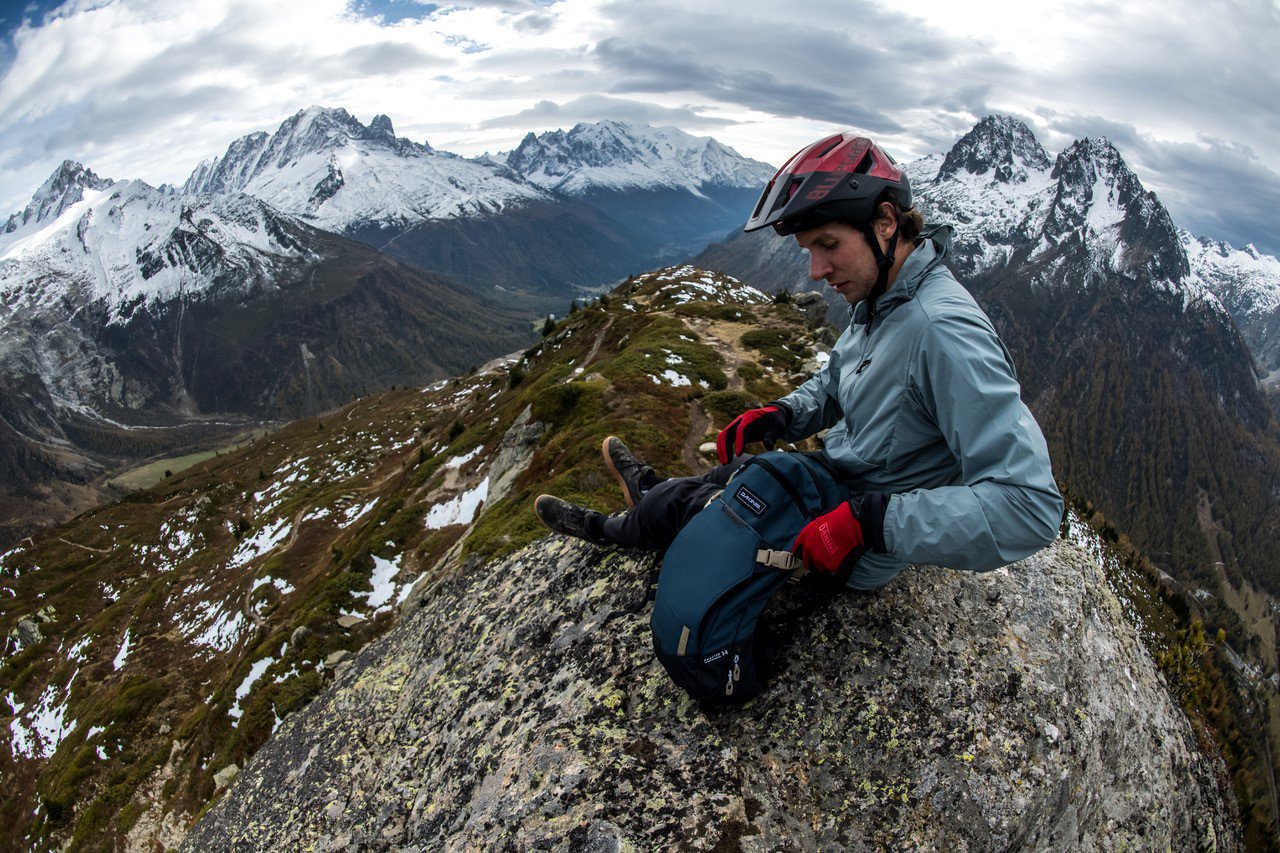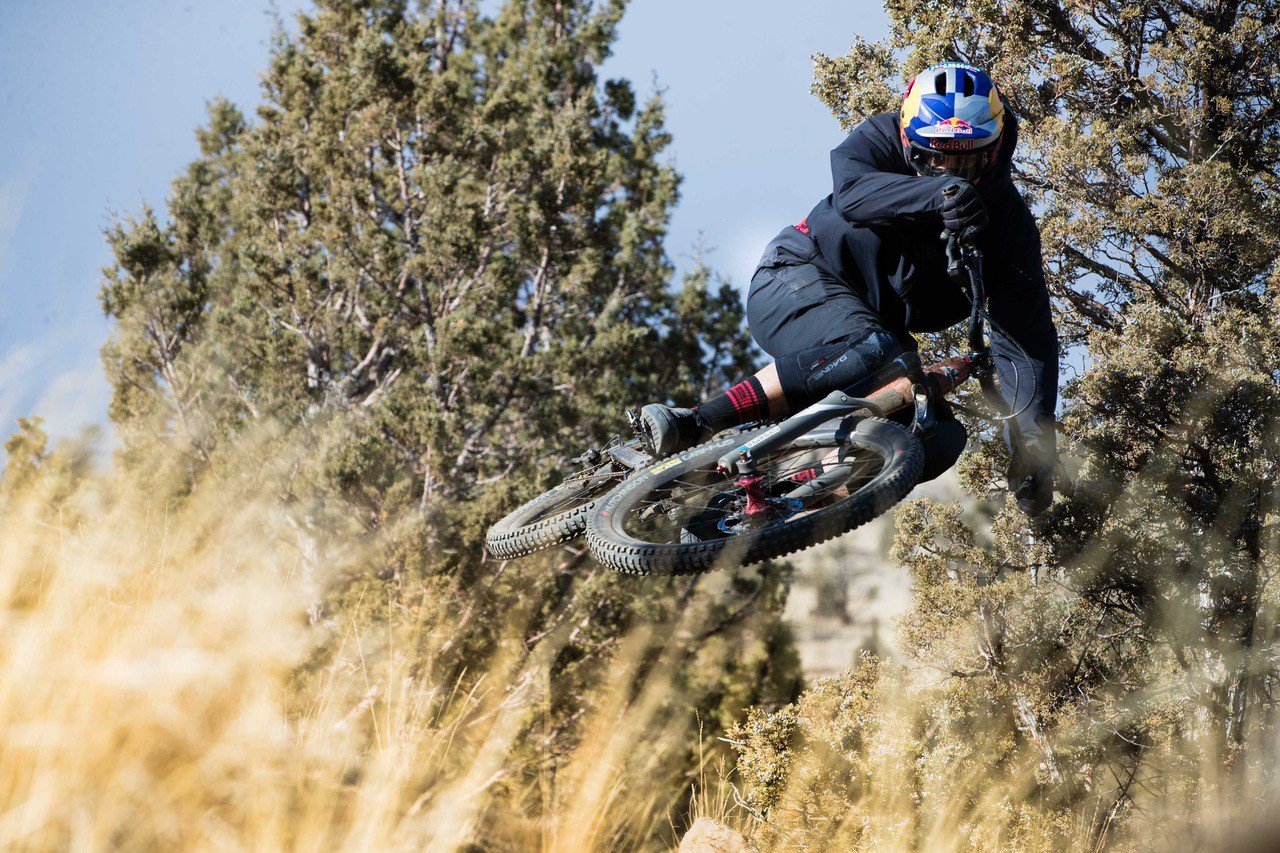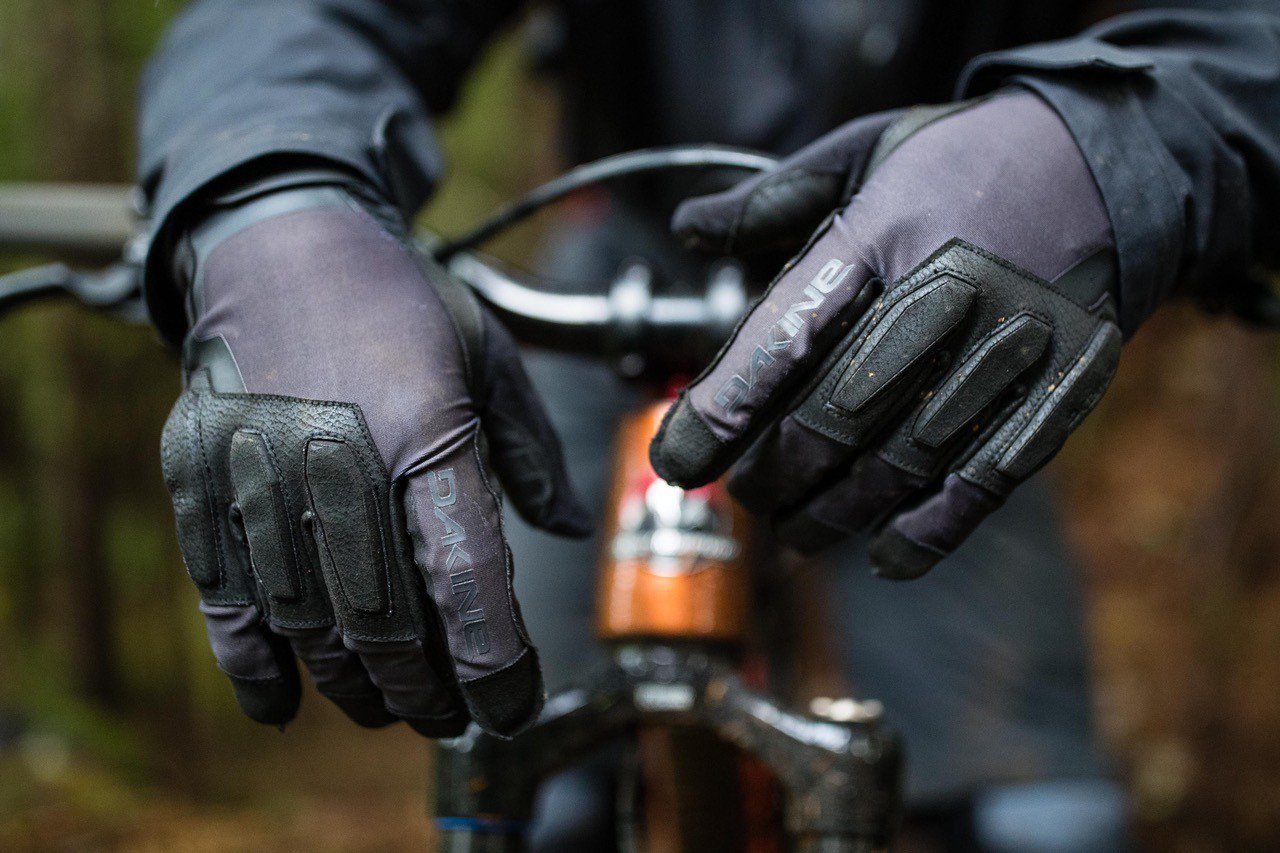 Industry News
Kovarik & Intense Cycles Celebrate 22 Year Partnership
During his time racing and riding mountain bikes professionally, Chris Kovarik has done it all on Intense bikes. Intense and Karver first met at the Vermont N.O.R.B.A. finals, where he was riding for the Qranc team aboard a GT Lobo. He won that race and a month later signed with the Intense, where he's remained throughout his career. To celebrate their lengthy partnership, Chris has worked with the team behind Fresh Paints of Whistler to custom paint his latest Intense M29 and Fox helmet. The theme is dark – blood splatters and all – paying tribute to his metal music preferences and aggressive riding style.
Kovarik and the team behind Fresh Paints of Whistler have worked together for years – they're also talented photo and video creators. Together the team has previously produced many video projects and secured podiums at multiple Crankworx Whistler Dirt Diary contests. Their most recent Dirt Diary entry, Shred Till Ya' Dead won the contest in 2016.

There's been a ton of great memories and highlights along the way, a couple that stick out are my win at Fort Bill by 14 seconds, third place at the Worlds in Kaprun 2002. There was my third place in Schladming with Nathan Rennie and Sam Hill winning, we were all on flat pedals which was cool. The comeback win at Mont-Sainte-Anne in 2006 was really satisfying. Then merging with CRC and Nigel Page was a really cool adventure, including three years developing the EVO DH bike. It's been great to have shared some input and see the bikes evolve from the M1 right through to the M279 mullet today that the Intense Factory Racing team and young Seth Sherlock (who I used to coach for many years) are riding. – Chris Kovarik
Giant Group Sales Up 10% in 2020. Net Profit Increases 47%
Earlier this week, Bicycle Retailer reported Giant's strong numbers from 2020. With the recent boom of interest in the outdoors and mountain bikes, it's not a huge surprise but to see just how much success brands are having is interesting. Giant states that e-bikes represent 26% of their revenue, which includes bikes that cover leisure, sports and transportation.
In terms of numbers, the Giant Group reports sales last year increased 10.3% over 2019, to NT$70.01 billion ($2.45 billion). Net profit increased a total of 46.7%, to NT$4.95 billion. Earnings per share were NT$13.19. The company predicts sales growth will continue in 2021.

This pandemic has certainly changed the way of living and there is a huge shift in people's awareness of health and fitness. In addition, there is a continuous push from governments across different nations to reduce carbon footprint by encouraging people to use bicycles or e-bikes, increasing investments in establishing bicycle-related infrastructures and offering bicycle purchase subsidies, therefore, Giant foresees the demand will continue to exceed supply. – Giant Group
Shimano Moves to Stop Counterfeit Parts
How do you know the Shimano parts you're riding are the real thing? Are counterfeit products really a major concern in the cycling world? Given Shimano's latest news, the answer is yes and they're making moves to prevent consumers from being caught with a product that isn't authentic.
But how does Shimano plan to do it? According to a recent report on Bicycle Retailer, Shimano will implement packaging technology that's difficult to copy in addition to adding QR codes. I imagine something along the lines of what's found in money or passports, but perhaps at a lower level? Reports state the special packaging will first be used in China and Japan, and that a smartphone app will confirm whether the product purchased is authentic or not. The products first targeted for the program? Pedals and cleats. Shimano said it will begin using the new packaging in May.

In recent years, we have confirmed that counterfeit goods of Shimano Group products and repair parts have been circulating around the world. As counterfeit goods not only cause quality problems (such as accidents and injuries) for the general customers but also lead to detriments for our customers and business partners, we will take a firm stance to eliminate counterfeit goods, – Shimano