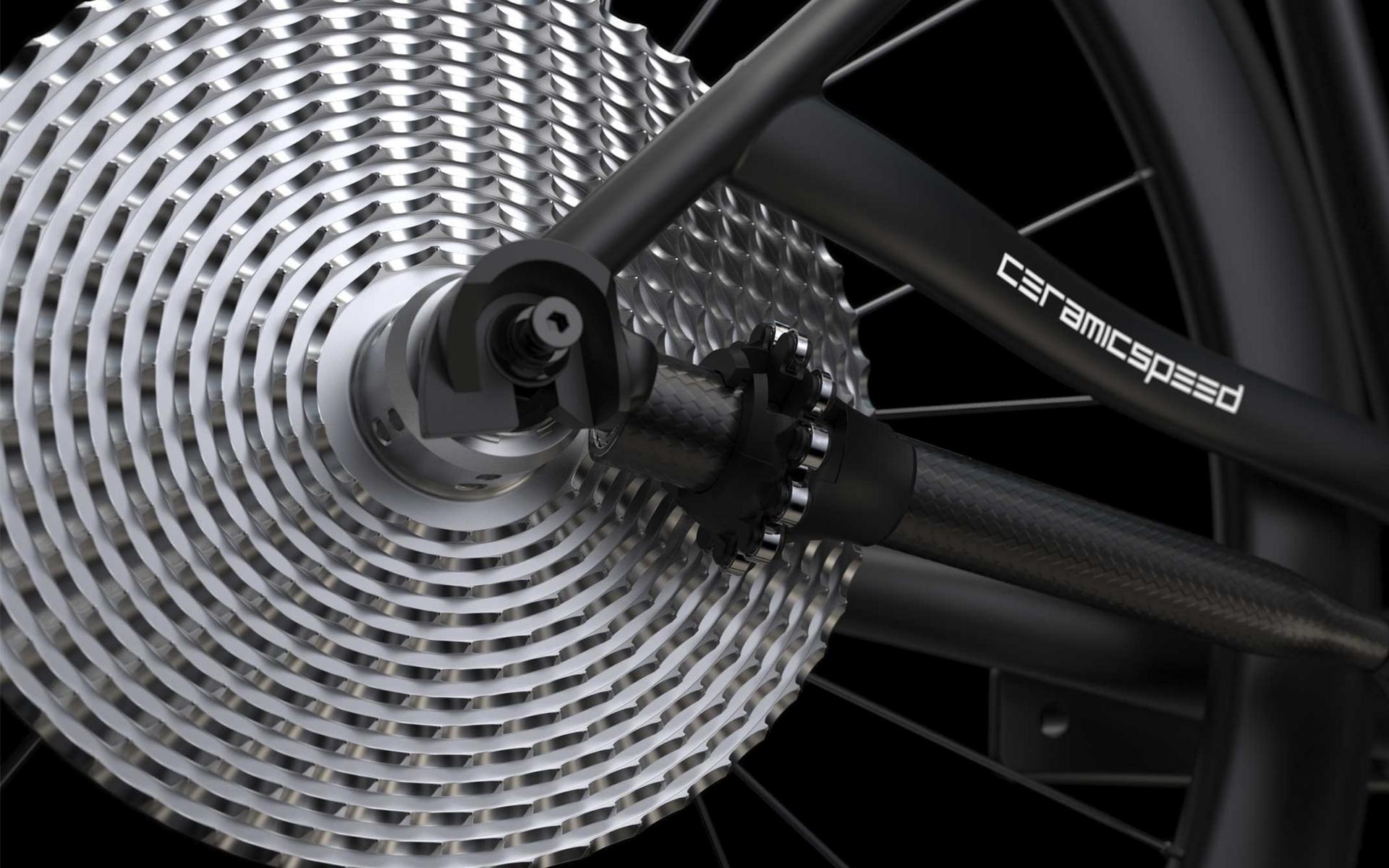 Weekly MTB News: May 12, 2021
Huge Q1 Sales Growth, the Driven Drivetrain Surprises, and more.
Product News
One-Hundred Percent Introduce Tarka Protective Suit
The goggle brand has quickly moved into all parts of apparel and protection. Their new Tarka body armour is claimed to be comfortable while providing protection from impacts. There are three levels of protection offered; a vest, short sleeve and long-sleeve suit, each built with mesh and "designed to offer maximum mobility, ventilation, versatility, and SmartShock® Certified Protection." Protection from the padding varies depending on what part of the suit is being focused on, with the chest of the vest featuring a "Level 1 CE Impact Certification" and the back claimed to offer a "Level 2 CE Impact Certification."
The mesh body is said to be durable, features anti-microbial and moisture-wicking properties for increased comfort and a "stylish off-set front zipper for application and removal ease." Prices range from 149 USD for the vest to 249 USD for the long-sleeve option. Sizes range from small to XXL.
CeramicSpeed's Offshoot, 'Driven' Drivetrain Surpasses Fundraising Goal in Two Days
The wild-looking and unique Driven drivetrain was first seen at EuroBike 2018 and it won the Innovation Award for the show. Recently, Driven launched an equity crowdfunding campaign with hopes of raising the money needed to continue development and produce the drivetrain for consumers. After just two days, the campaign raised 1-million USD, surpassing their ~300,000 USD goal. Given the success in such a short time and an additional 600,000 USD in over-subscriptions – which are now on a waitlist – the campaign was stopped early. It was intended to run for four weeks.
With funding now secured, and a comfortable bumper from their initial goal, Driven is now seeking a facility in the Boulder, Colorado area, where it will bring the drivetrain to market. The company hopes to have a functional prototype later this year and soon after that, providing everything goes well, they plan a short production run of complete bikes using the drivetrain.
The Driven drivetrain needs a specific frame design to work and with a small run of complete bikes, the company hopes to move manufacturing to Asia and then begin selling it to OE bike manufacturers. Driven claim the design sets 'new standards in mechanical efficiency, aerodynamic drag and production costs.' The company has worked on various proof of concept projects, including a dual-suspension Canyon Lux. It's claimed the drivetrain can work with the changing chainstay and drivetrain length of modern rear suspension designs.
Industry News
GoPro, Fox Factory and Bell/Giro/Blackburn Group See Great Q1 Growth
The bicycle industry is booming and recent reports give insight into how well a few of the major brands are doing.
GoPro, while not specific to cycling, is a company well-known and used in mountain biking. Their 2021 first-quarter reports show a 71% increase in revenue when compared to Q1, 2020 with GoPro reporting a massive 224% increase in online sales during the same period. First-quarter revenue amounted to 204 million USD, with a new direct-to-consumer focus garnering 40% of the revenue (84 million USD). Reducing operating costs and an approximate 20% cut back of staff, also played a role in the increased business earnings.
Fox Factory is doing well and their bike division contributed to what was their strongest quarter, ever. Growth in the bike division increased 85.5%, totalling 118.4 million USD. Fox says OE and aftermarket sales each contributed to the growth and despite problems with the supply chain, expect demand to continue throughout the year.
Sales in the powered vehicle market were also up, with a Q1 increase of 35%, to $162.7 million.
Vista Outdoor's action sports group, which includes Bell, Giro and Blackburn, saw a 50% revenue increase, totalling 105.2 million USD for the period ending March 31 (Vista's fiscal 2021 fourth quarter). The company says new products and e-commerce, in addition to increased participation, were behind the increase. Other divisions, including their outdoor recreation and shooting sports groups, also saw increased revenue during the period.